It's amazing to think how far aviation has come in just a bit over a century. Under 120 years ago the Wright Brothers set a record by flying 852 feet in just under a minute, and today we have double decker planes that can fly virtually anywhere in the world nonstop with some really awesome amenities.
I thought it would be fun to make a post with some of the airplane amenities that I like the most. This list is by no means comprehensive, but I figured I'd share nine of my favorite airplane amenities… or perhaps some of them are "gimmicks," more accurately. These are features that some airlines have which aren't necessarily the most practical, but sure are cool!
Here we go, in no particular order…
Singapore Airlines A380 Suites double bed
While there are a lot of amazing first class products nowadays, there's something really special about having a double bed on a commercial plane. In Singapore Airlines' Airbus A380 Suites you can have exactly that. Of the six first class seats, two sets of them can be combined to form a double bed. How cool is that?!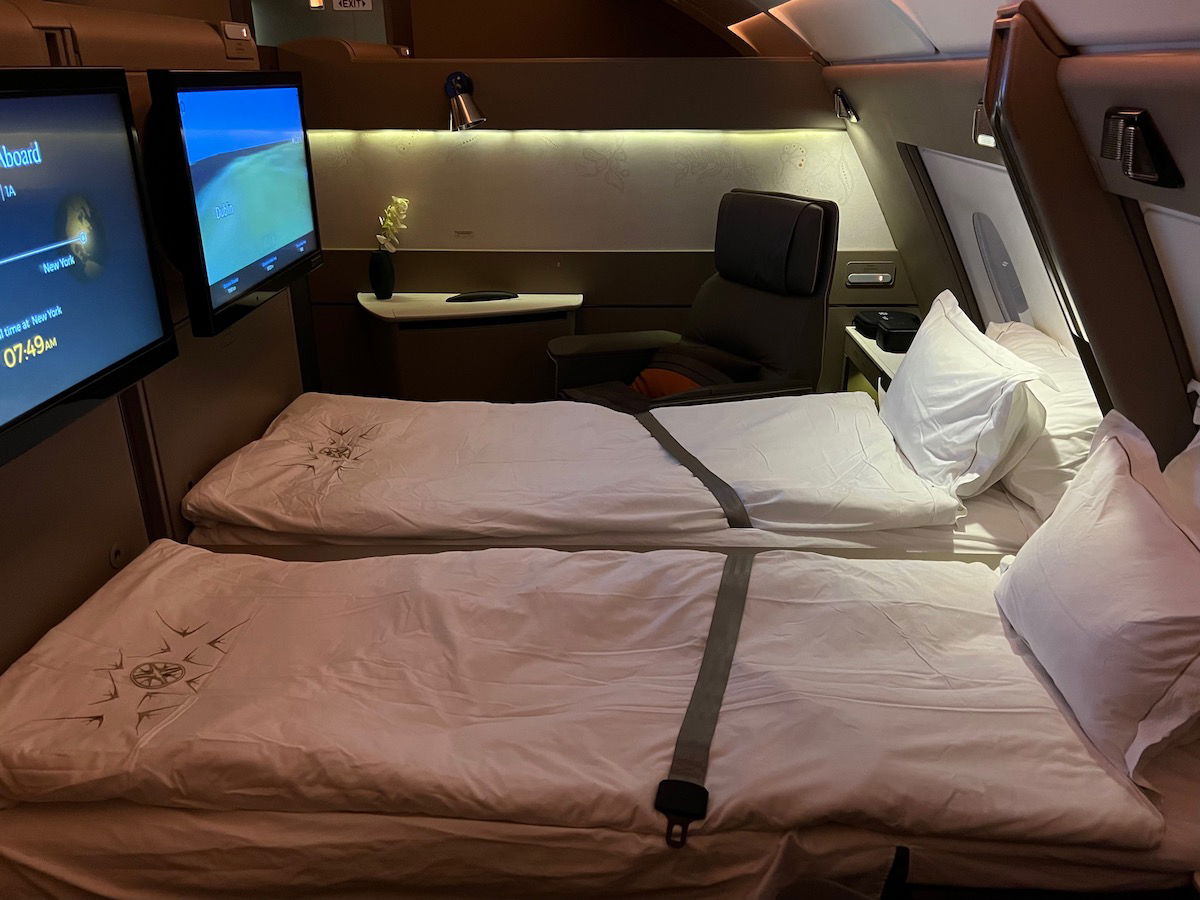 Emirates A380 first class shower suite
I don't usually get excited about taking a shower… except when flying on Emirates. Emirates Airbus A380 first class has two individual shower suites, so that passengers can take showers inflight. I've been fortunate to shower on the A380 many times, yet each time I still get giddy, as showering at 35,000 feet never gets old.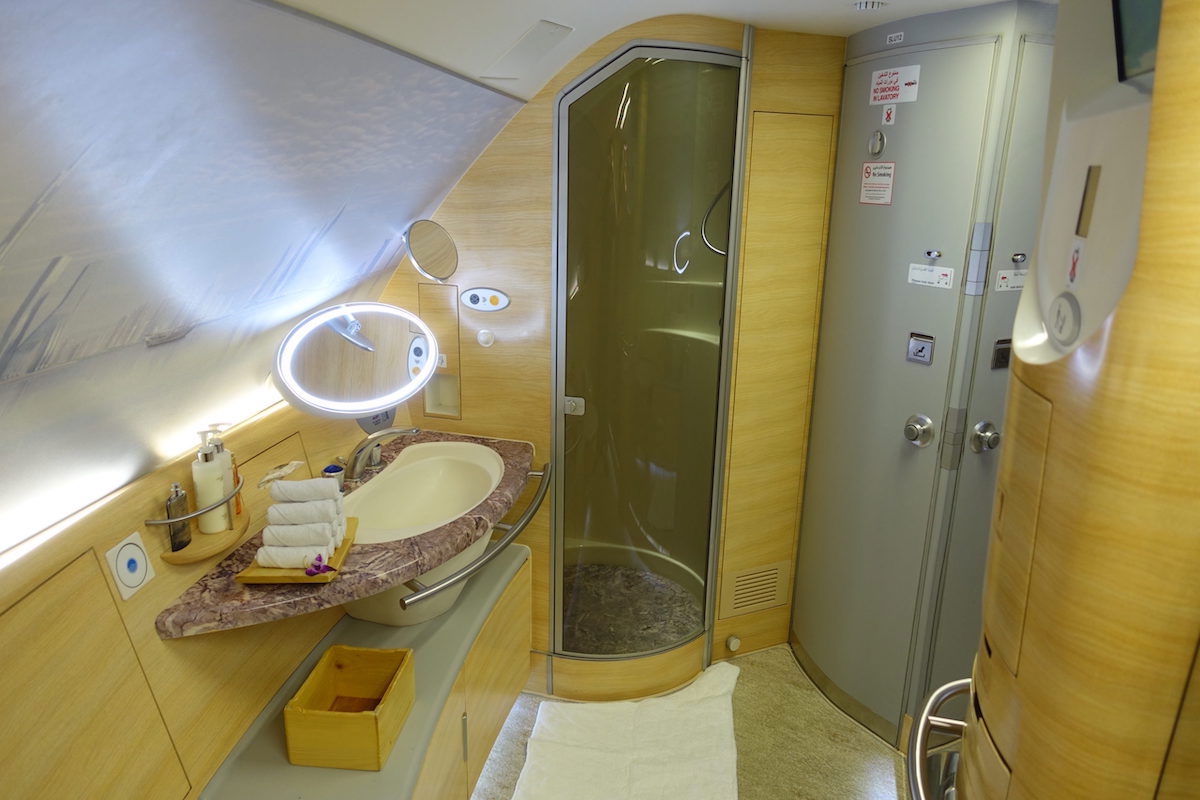 Emirates 777 first class virtual windows
Emirates' new Boeing 777 first class features what I consider to be the world's best first class product, as the cabin has six fully enclosed first class suites. In terms of amenities, I think the coolest and most ridiculous aspect of these seats must be that the two center suites have virtual windows.
That's right, they don't have real windows (since they're in the middle of the cabin), but rather have virtual windows. I hate to say it, but I actually think I prefer virtual windows to real windows. Partly for the novelty, and partly because there are some other benefits to them (less glare, being able to make the suite 100% dark, etc.).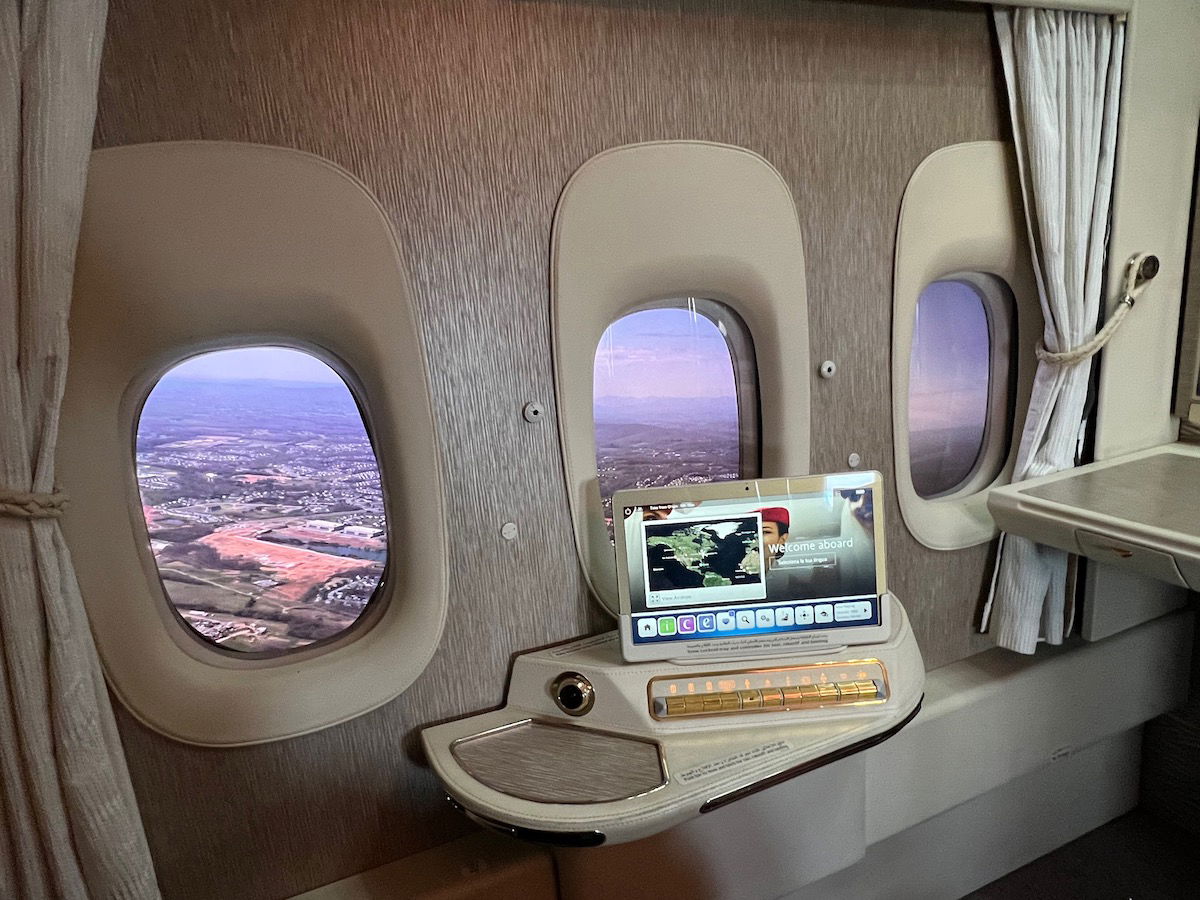 Emirates 777 first class video room service
Admittedly Emirates is getting a lot of love here, but I guess Emirates just does amenities and gimmicks really well. In first class you should expect good service, but Emirates takes it to the next level when it comes to ordering stuff.
While most airplanes have call buttons at each seat, Emirates' new Boeing 777 first class gives passengers the option to order room service via their tablet. Not only can you voice call the crew in the galley, but you can even video call the crew.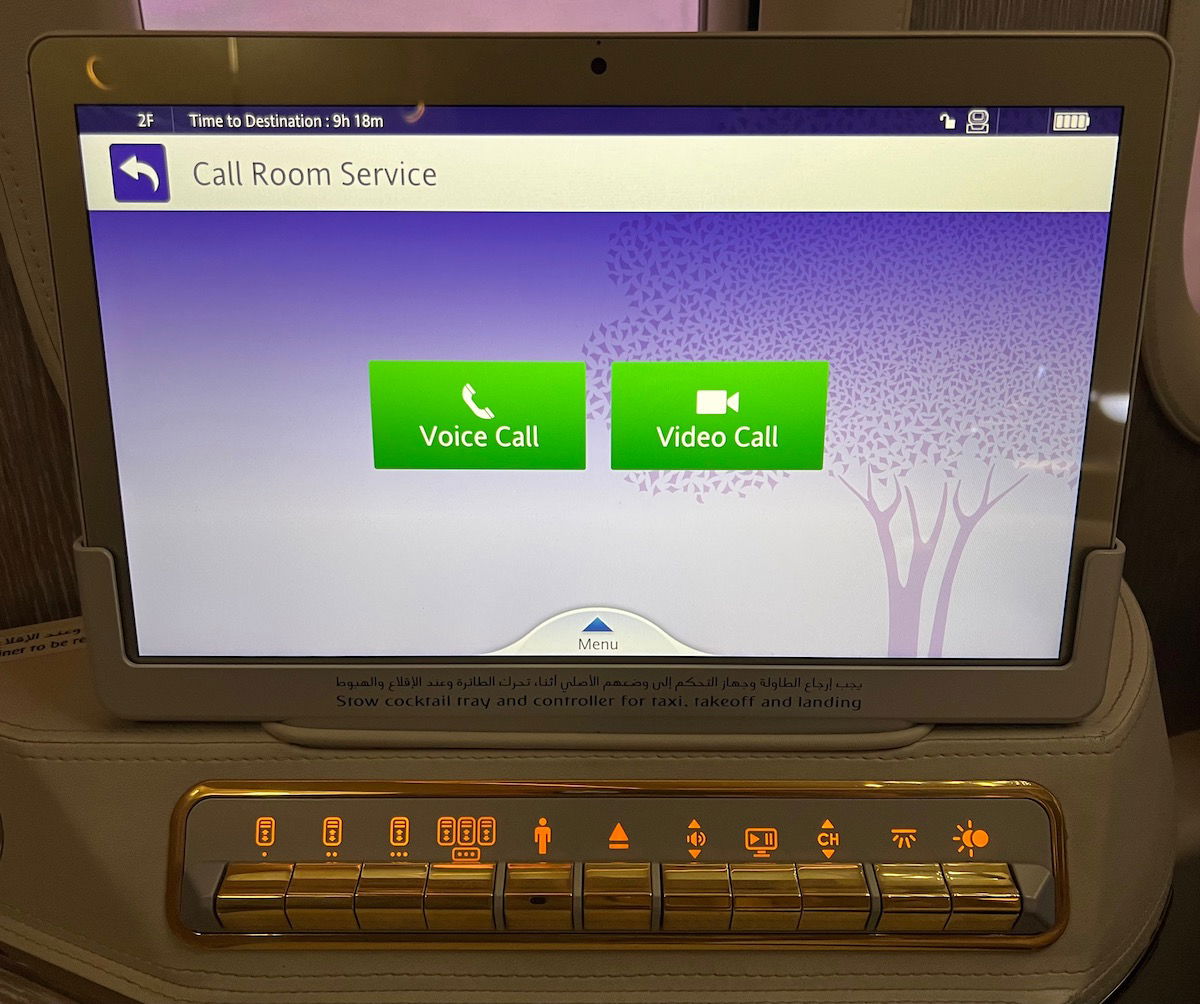 Qatar Airways A380 business class bar
Qatar Airways' Airbus A380s have a gorgeous bar on the upper deck, available to business class and first class customers. Here you can enjoy cocktails, mocktails, wine, soft drinks, etc., all while mingling with fellow passengers.
For what it's worth, Emirates also has a bar on its A380s, though I figured I should spread the love a bit, and mention Qatar Airways' offering, in this case.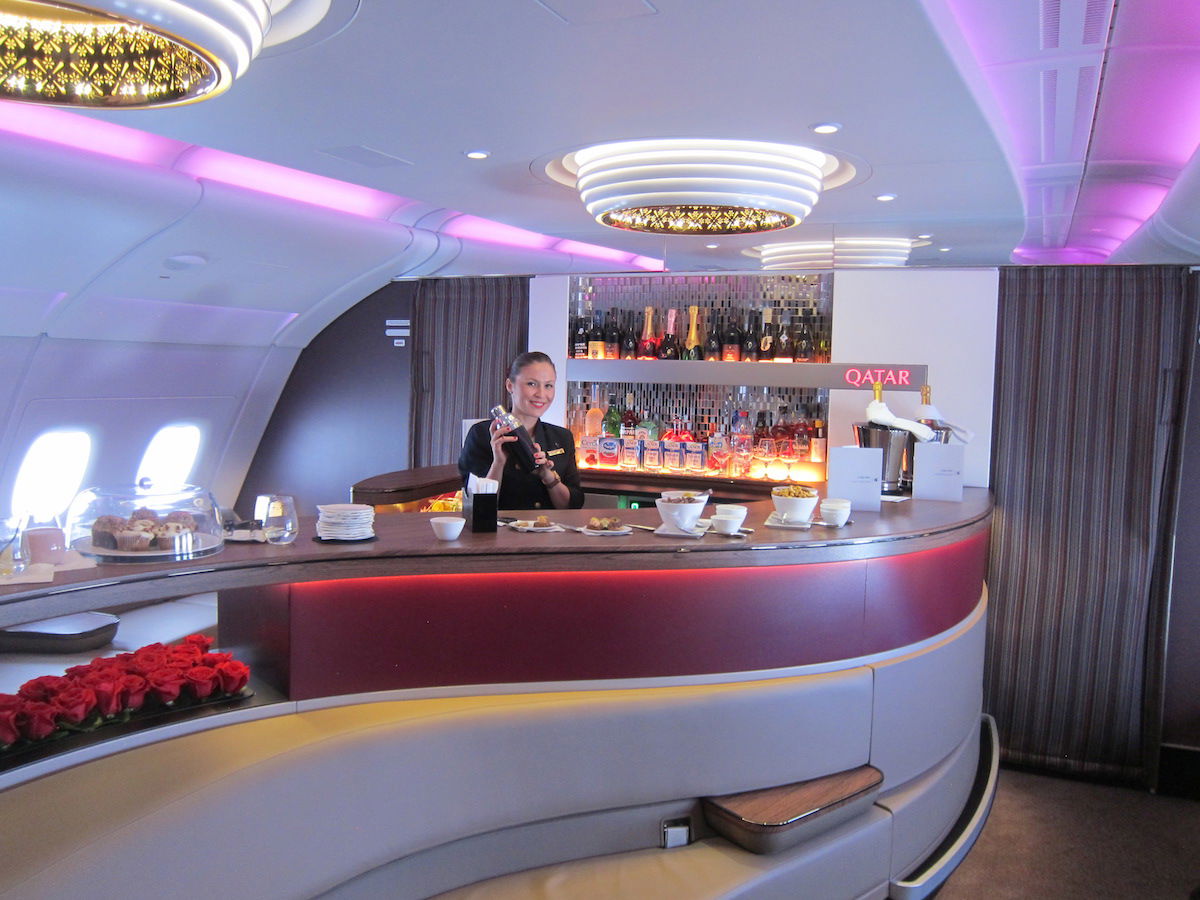 Korean Air A380 business class lounge
While several airlines have onboard bars, including Emirates, Qatar Airways, and Virgin Atlantic, Korean Air takes a different approach with its Celestial Bar. There's a big lounge area in the back of the Korean Air A380 business class cabin, which features quite a bit of seating and lots of bright lights. What's odd is that you can't order most drinks here, but rather just some signature cocktails, in partnership with Absolut.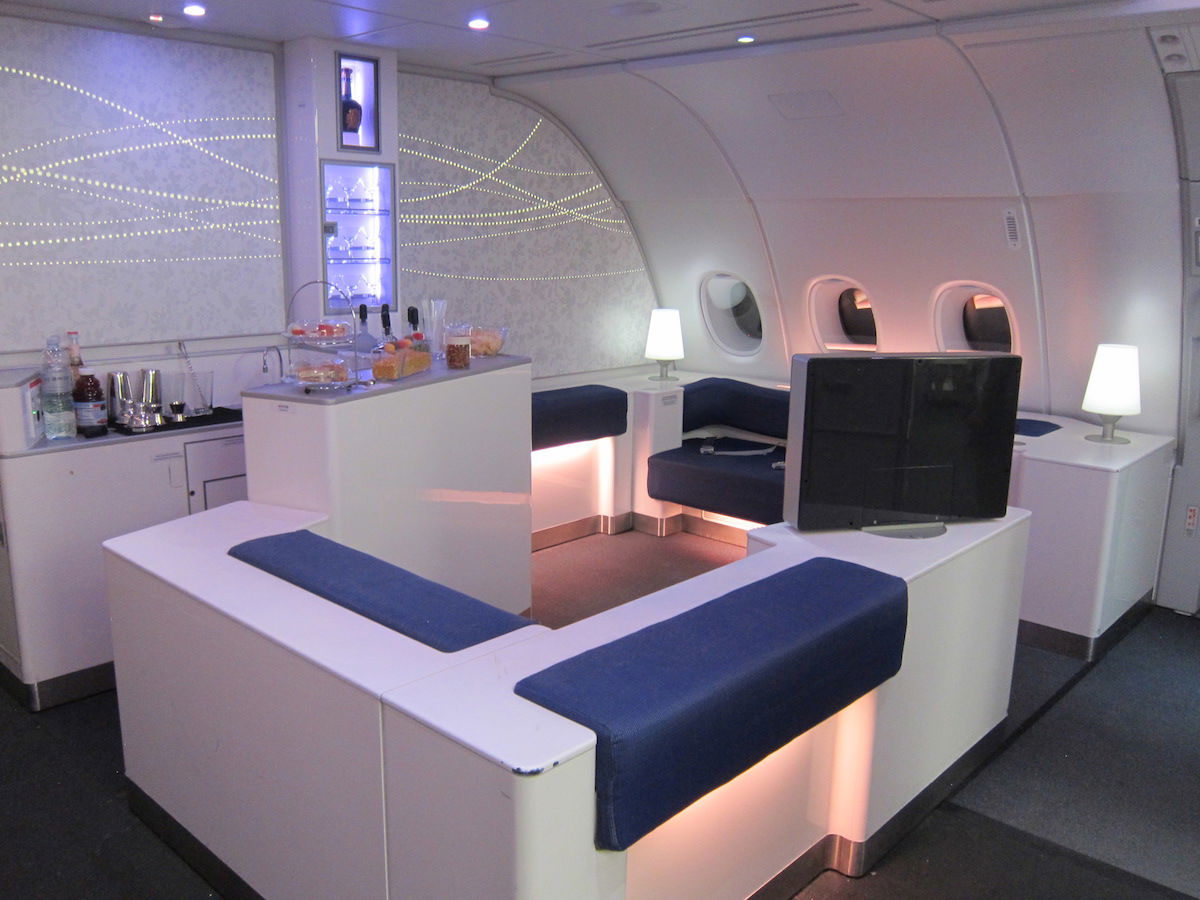 EVA Air Hello Kitty flights
I love when a company chooses a theme and sticks to it, and there's no greater example of that in the airline industry than EVA Air's Hello Kitty flights, operating select frequencies in some markets. No, it's not just that these planes are painted in special Hello Kitty liveries, but quite literally everything about the experience is Hello Kitty themed, from the flight attendant uniforms, to the food, to the toilet paper.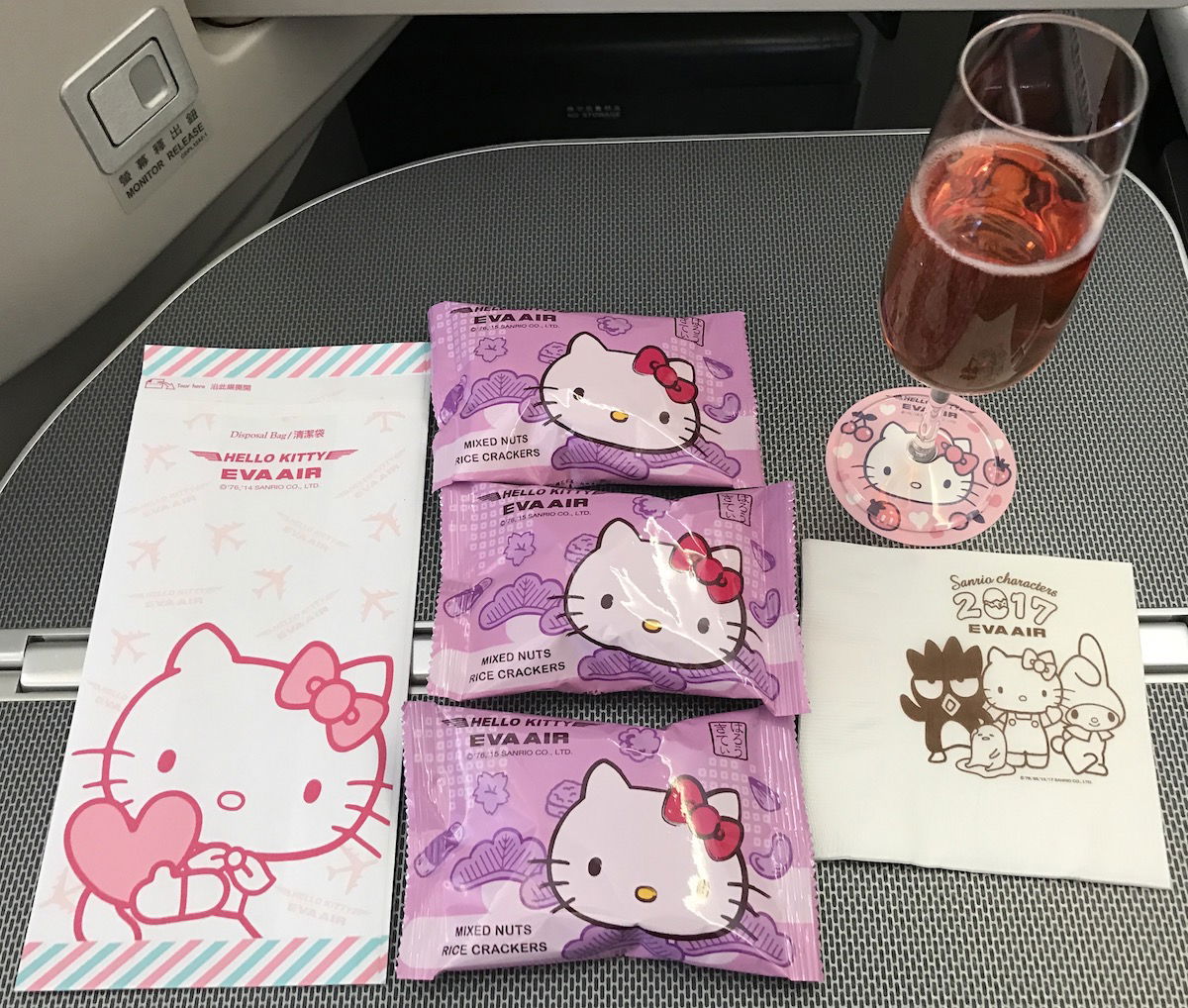 ANA & JAL bidet toilets
Both All Nippon Airways (ANA) and Japan Airline (JAL) have bidet-style toilets on most of their long haul planes. This isn't just in first and business class, but also in economy. Aside from Emirates A380 first class, this is as close as you'll get to showering on a plane. 😉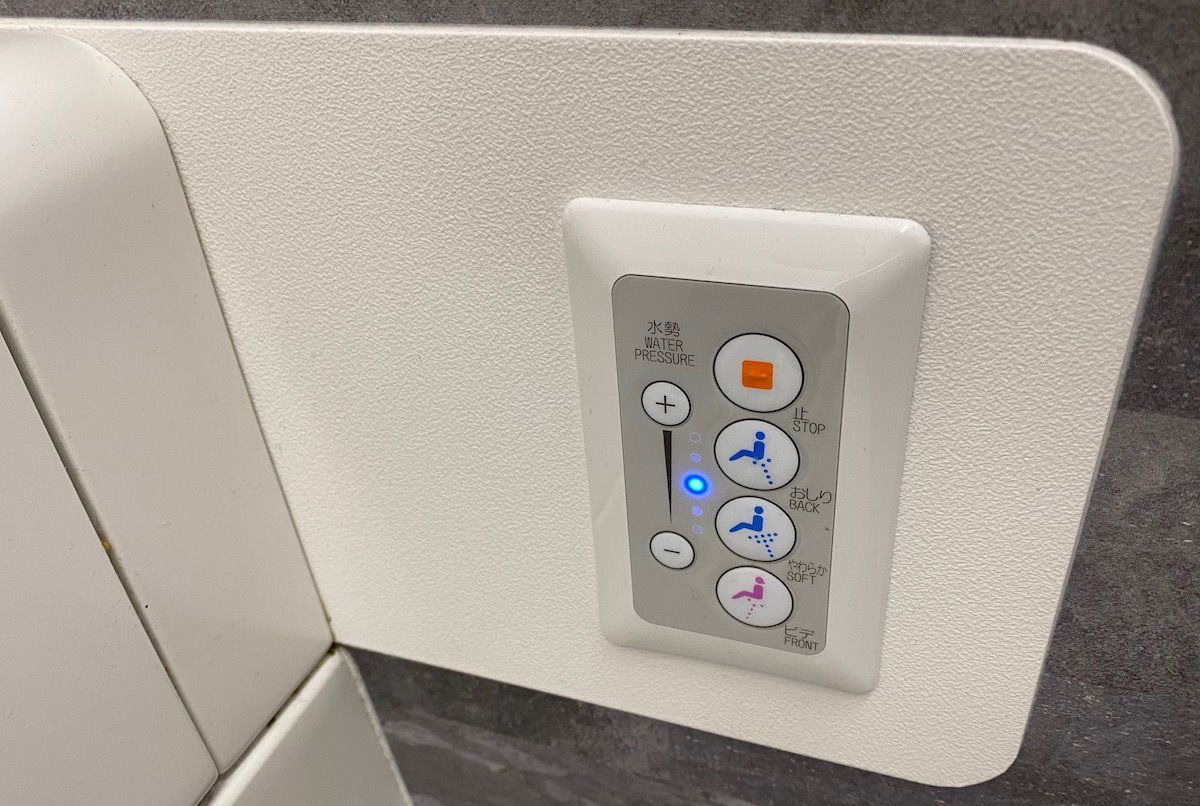 Saudia 777 prayer room
I'm not sure I'd call this a "cool" amenity, per se, but it is a unique amenity that sets Saudia apart from other airlines. Some of Saudia's Boeing 777s have a prayer room at the very back of the cabin. With airlines constantly trying to maximize how efficiently space is utilized, this is a not-insignificant investment from the airline.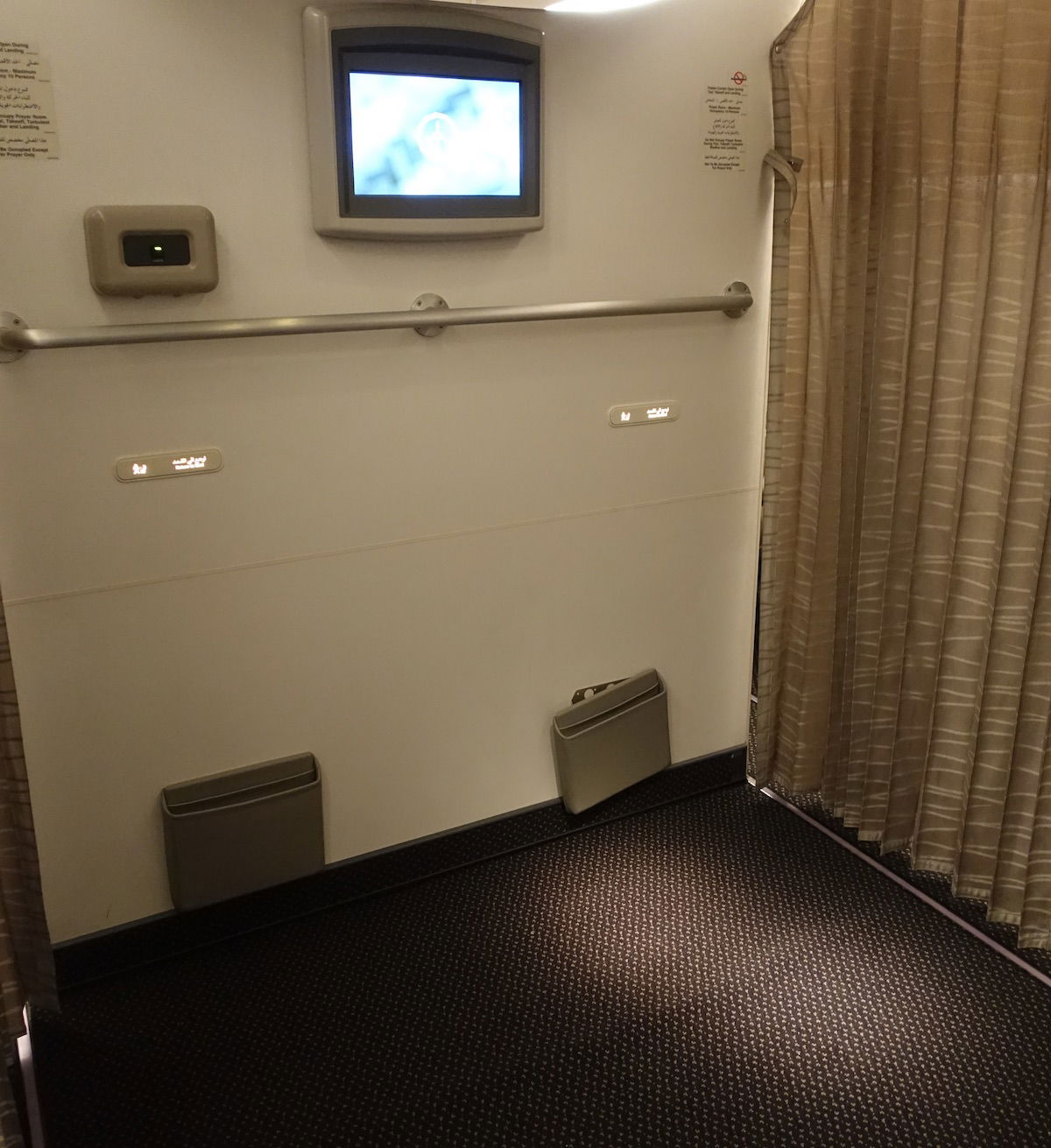 Bottom line
The airline experience sure has come a long way, and nowadays there are some amenities that would have seemed inconceivable a few decades back. From bars, to showers, to double beds, to bidet-style toilets, that are some cool experiences that can be had in the air.
What's your favorite airplane amenity?