Yesterday we learned that Korean Air SkyPass will be removed as a Chase Ultimate Rewards transfer partner as of August 25, 2018. This is a big blow to the value of the program.
Why Korean Air leaving Ultimate Rewards is a big deal
After this Ultimate Rewards will have a dozen transfer partners, but the number of actual value-add programs will be less than that:
Both Marriott Rewards and Ritz-Carlton Rewards are transfer partners, except they're really the same program, and the programs are formally merging as of this coming weekend
Even taking that into account, I still don't consider either option to be decent, given the 1:1 transfer ratio, and that I value those points at ~0.8 cents each (the transfer ratio would need to be 1:2 for me to consider this worthwhile)
IHG Rewards Club is a 1:1 transfer partner, though I only value IHG Rewards Club points at ~0.5 cents each, so to me that's not a redemption that should be seriously considered (the transfer ratio would need to be 1:3 for me to consider this worthwhile)
British Airways Executive Club, Aer Lingus Aer Club, and Iberia Plus are all transfer partners, but Avios can be transferred between all those currencies, so there's not that much unique value in having all three as partners
When you remove those five programs (Marriott, Ritz-Carlton, Aer Lingus, Iberia, and IHG), that leaves you with seven partners. Of those:
British Airways Executive Club is also an Amex Membership Rewards partner
Air France-KLM Flying Blue, Singapore KrisFlyer, and Virgin Atlantic Flying Club are also Amex Membership Rewards and Citi ThankYou partners
That means the unique Ultimate Rewards partners are Southwest Rapid Rewards, United MileagePlus, and World of Hyatt, and while they're good, that's not all that many options
What partners could Chase Ultimate Rewards add?
With that in mind, I know many of us are wondering what Chase will do to make Ultimate Rewards more valuable again, presumably by adding more transfer partners.
This post is pure speculation, but I wanted to share some thoughts on which programs I think we may see Chase Ultimate Rewards add, and which I think are unlikely. Here they are, ranked from most likely to least likely (again, this is all speculation on my part):
Etihad Guest — very likely
Etihad Guest is a useful niche program with some great redemption rates on partners. Both Amex and Citi partner with Etihad Guest, so I imagine it should be easy enough for Chase to form a partnership with them as well. Goodness knows Etihad needs the money. This won't be a huge value-add, but it's better than nothing.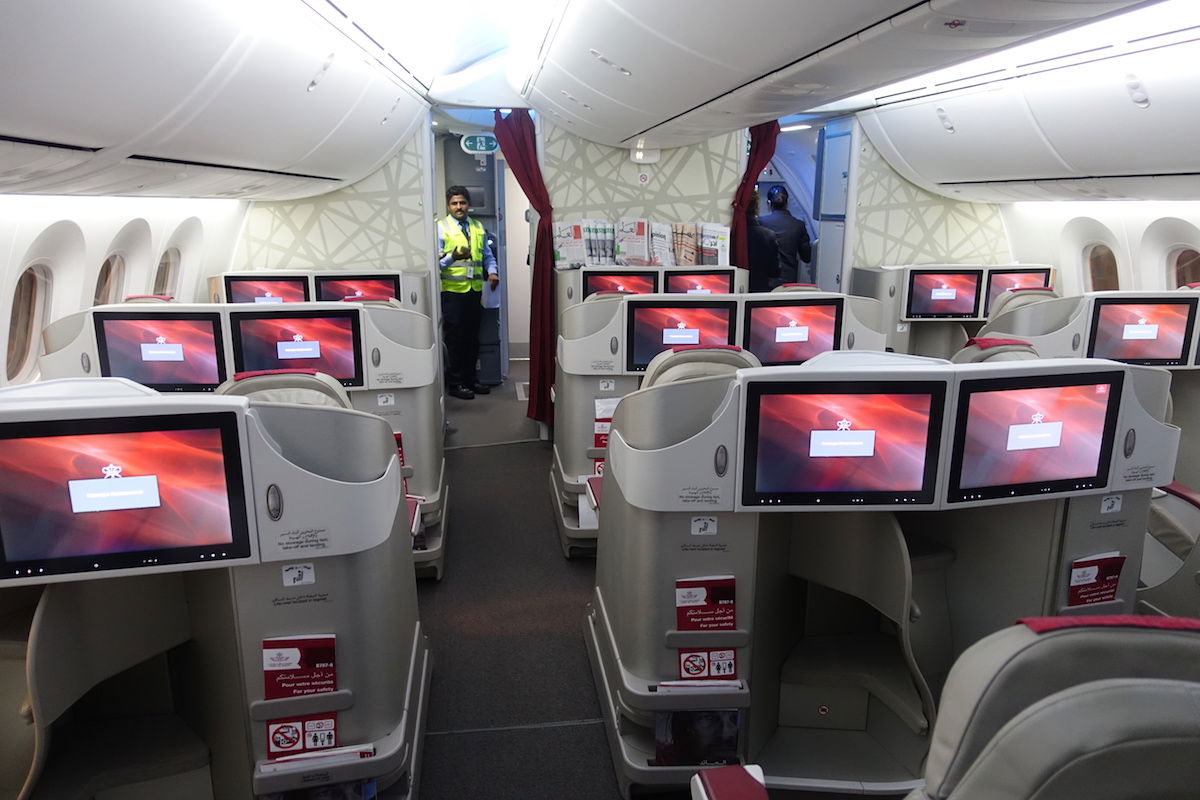 Etihad Guest has excellent redemption rates on Royal Air Maroc
Emirates Skywards — very likely
Emirates doesn't have a US credit card, though they do partner with Amex Membership Rewards. I could see them also partnering with Chase, though to be honest I couldn't care less about this. I guess more options are always a good thing, but Emirates Skywards miles are among the least valuable out there, as their redemption rates are crazy.
Avianca LifeMiles — likely
There's probably not a program out there that's more run like a business than LifeMiles. They constantly sell miles at a discount, often for under 1.4 cents each. They recently became transfer partners with Citi ThankYou, and I could see them partnering with Chase Ultimate Rewards as well, to add some variety.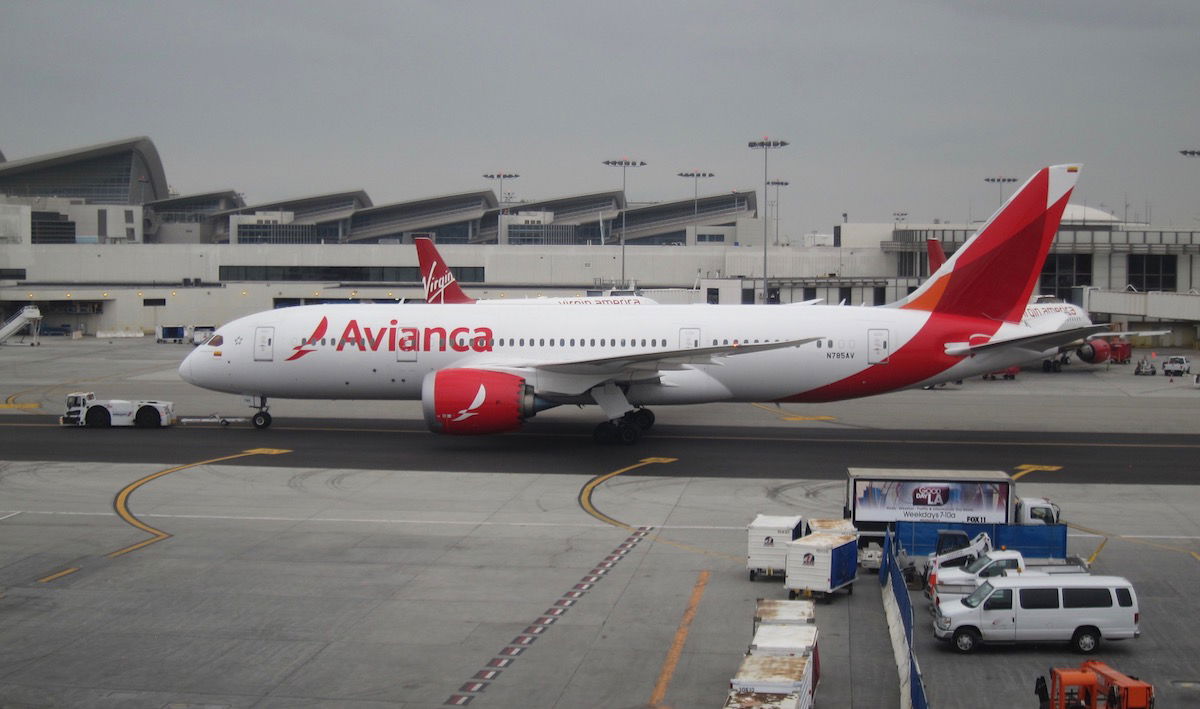 LifeMiles are valuable for travel on many airlines, including Avianca
Cathay Pacific Asia Miles — likely
Cathay Pacific Asia Miles is an Amex Membership Rewards and Citi ThankYou transfer partner. The program has some niche redemptions that could be worthwhile, but overall I don't consider it to be a great program.
Lufthansa Miles & More — possible, but not likely
Lufthansa Miles & More is in an interesting position. They have a US credit card issued by Barclays (though it doesn't seem to be that popular), and their redemption rates and fees seem high enough so that they should be able to make this work in a mutually beneficial way.
I'm not convinced this will happen, but of the wild cards it's one that I see as a possibility.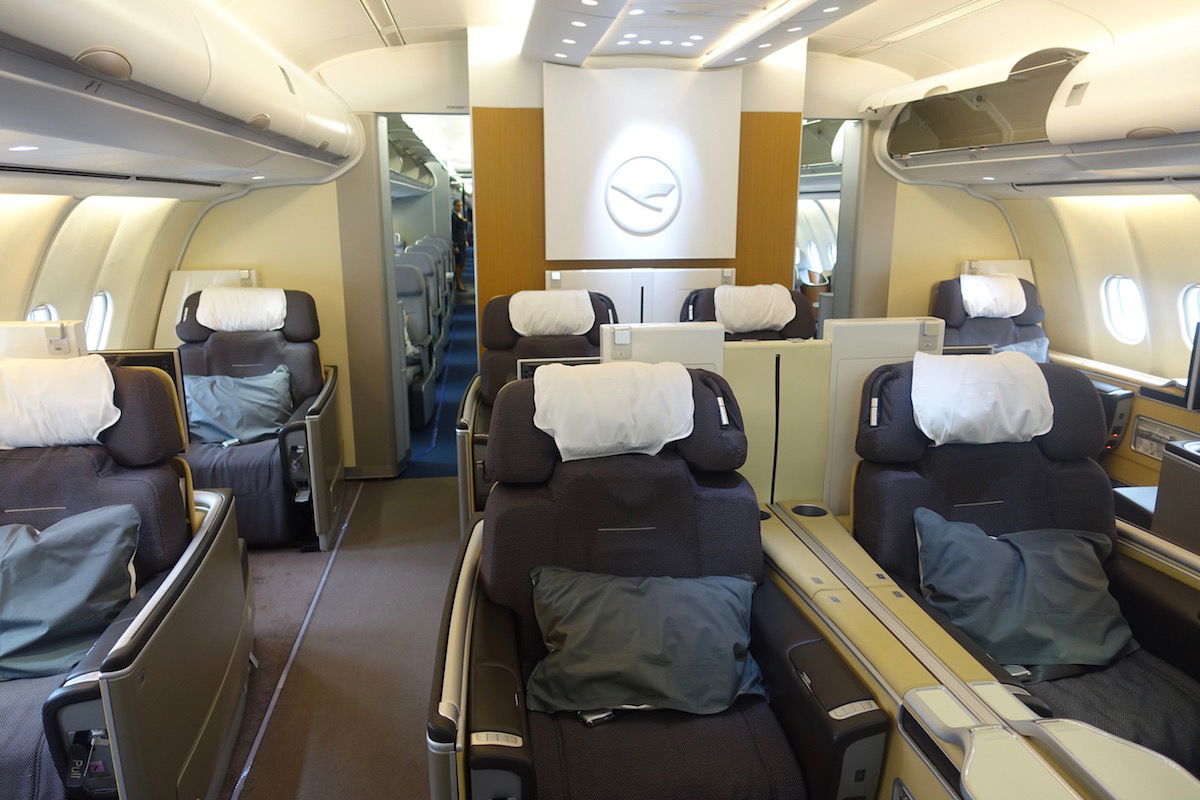 Booking Lufthansa first class awards in advance would be awesome
JetBlue TrueBlue — possible, but not likely
JetBlue partners with both Amex Membership Rewards and Citi ThankYou, so on the surface you'd think they'd be open to a third parter.
There are a few catches, though. The first is that Chase partners with Southwest, and I could see them wanting Chase to not partner with JetBlue. While they're not necessarily direct competitors, they are similar.
Furthermore, TrueBlue transfer ratios for Amex and Citi aren't 1:1, and historically Chase likes to have 1:1 transfer partners (for better or worse), so I could see that being an issue.
Aegean Miles+Bonus — possible, but not likely
Aegean Miles+Bonus is an example of a frequent flyer program that has become extremely popular for a small airline. They're a popular program to credit miles to, and they have some very reasonable redemption rates. I'd love to see them partner with one of the transferable points currencies.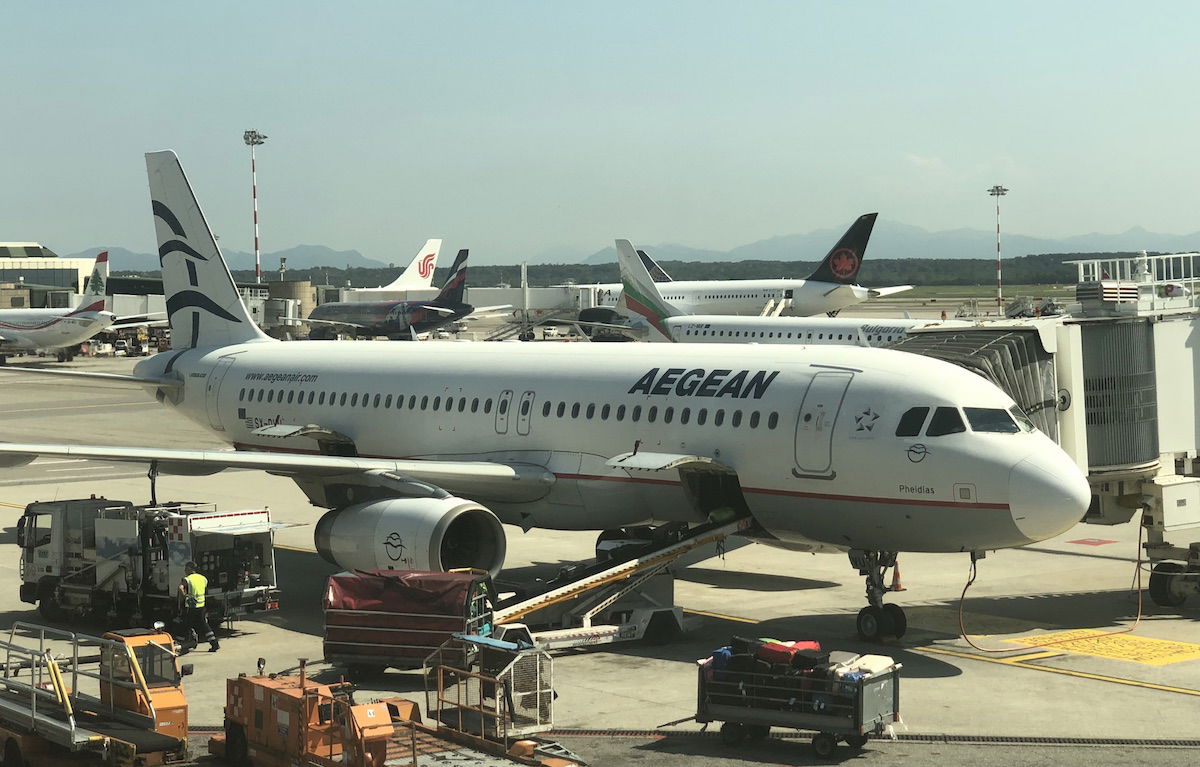 A little airline with a big frequent flyer program
Japan Airlines MileageBank — unlikely
Japan Airlines has a distance based award chart that's potentially lucrative (though it's not as valuable as it used to be, given that JAL devalued redemptions on Emirates significantly). They'd be a huge asset to any transferable points currency.
They were even recently added as a transfer partner for Barclays new transferable points currency. What's telling, however, is that the transfer ratio for JAL is worse than for other partners, which suggests they want more money from the banks than other mileage currencies. That doesn't bode well for this happening.
Alaska Mileage Plan — highly unlikely
The front runner for a new transfer partner for one of the major currencies has long been Alaska Mileage Plan. I'm sure a vast majority of us would love to see that. Personally I think Alaska miles are the most valuable airline mileage currency out there.
Unfortunately I suspect this is highly unrealistic for a couple of reasons.
First of all, I doubt they could agree on cost. Alaska is no doubt trying to monetize their frequent flyer program, and they're aggressive about selling miles for around 2.1 cents each during sales. I just don't think they'd go much lower than that. I imagine (pure speculation) Chase would be willing to pay something closer to 1.5 cents.
Bigger picture, I don't think Alaska could maintain the quality of their program while literally opening the floodgates on redemptions to those with Ultimate Rewards points, given how popular they are. I imagine if they did partner together, we can expect many Alaska redemptions to be devalued quickly.
I'd love to be wrong, but I just think this is highly unlikely.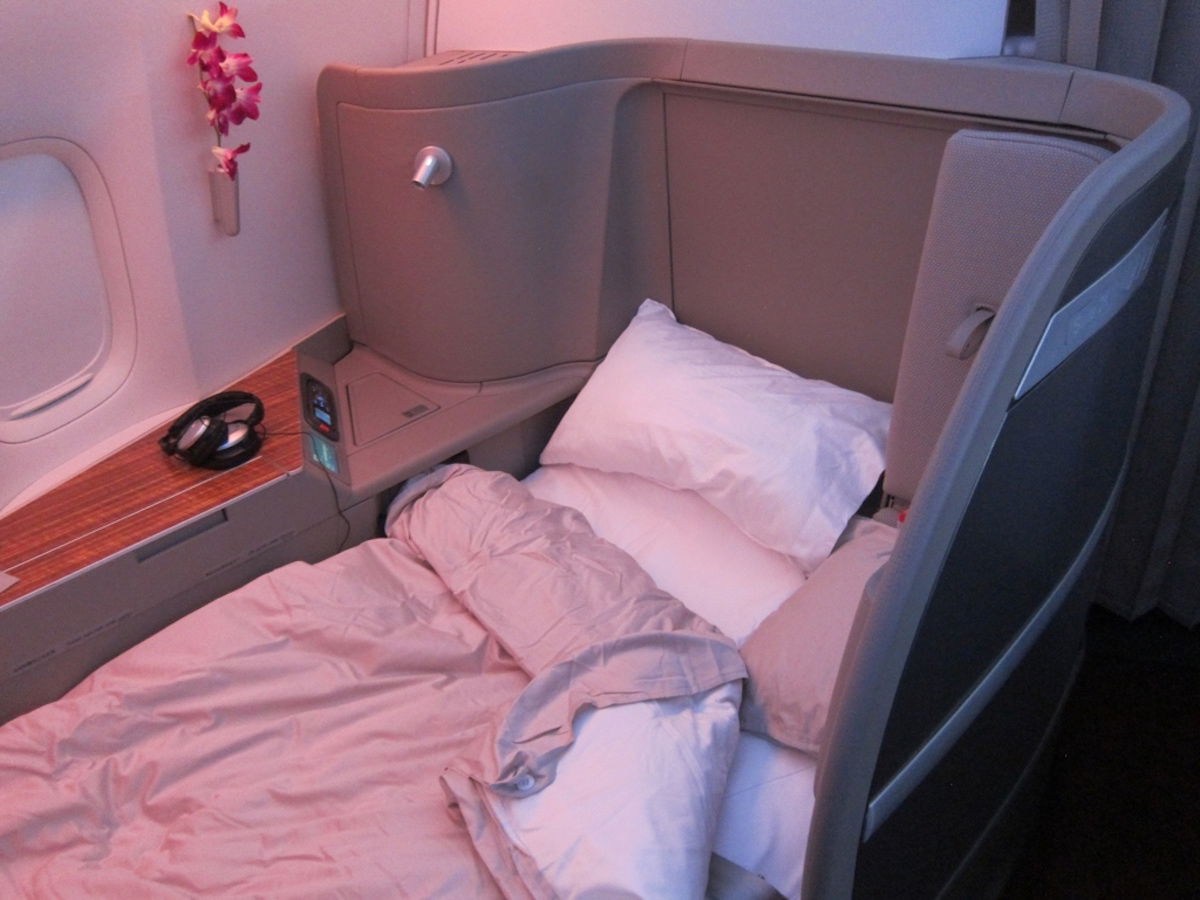 I'm sure most of us would love to redeem just 70,000 miles for Alaska first class!
American AAdvantage — exceedingly unlikely
American is the only one of the "big three" US airlines that doesn't partner with a transferable points currency (Delta partners with Amex, and United with Chase). A couple of years ago there were rumors that AAdvantage would be added as a Citi ThankYou partner, but allegedly they couldn't agree on price.
I suspect there are two reasons American wouldn't partner with Ultimate Rewards:
United wouldn't be happy about it, and they have a close partnership with Chase
Barclays and Citi wouldn't be happy about it, given their co-brand credit card agreements with American
So I think both parties would have pressure causing this not to happen.
Bottom line
Korean Air SkyPass leaving Ultimate Rewards is a huge loss for the points currency, and leaves a big void that needs to be filled. I found Korean Air SkyPass to be one of the most unique and valuable programs out there.
I think it's likely we'll see Chase replicate some of the transfer partners that Amex and Citi have, though that doesn't add all that much value. What I'd really love to see is them adding some unique partners that other currencies don't have.
Sure, Alaska Mileage Plan would be amazing, but it seems unlikely to me. Of course I'd love to be wrong. But I also suspect there's a reason they haven't partnered with a transferable points currency yet, and it's not due to a lack of interest.
But otherwise I'd love to see Ultimate Rewards add something like Lufthansa Miles & More, Aegean Miles+Bonus, etc.
Furthermore, it would be great to see them offering occasional transfer bonuses, like we see from Amex and Citi, and perhaps also improve the transfer ratios for IHG and Marriott. For example, if Marriott transfers suddenly went from 1:1 to 1:2, that would add a lot of value. I doubt we'll see them change transfer ratios from anything but 1:1, though, given that a consistent transfer ratio is something they seem to pride themselves in.
What programs would you like to see added to Chase Ultimate Rewards? And which do you think are actually most realistic?