In the interest of full disclosure, OMAAT earns a referral bonus for anyone that's approved through some of the below links. The information and associated card details on this page for the Chase Freedom Flex℠ card has been collected independently by OMAAT and has not been reviewed or provided by the card issuer. These are the best publicly available offers (terms apply) that we have found for each product or service. Opinions expressed here are the author's alone, not those of the bank, credit card issuer, airline, hotel chain, or product manufacturer/service provider, and have not been reviewed, approved or otherwise endorsed by any of these entities. Please check out
our advertiser policy
for further details about our partners, and thanks for your support!
Determining the value of points can be a highly subjective exercise, where people arrive at wildly different numbers. With the increasing popularity of transferable points currencies and the number of points that people rack up, I know many wonder just how much their rewards points are worth.
In this post I wanted to share my valuation of Chase Ultimate Rewards points, which is one of my favorite points currencies, and explain how I come up with that number.
I value Chase Ultimate Rewards points at 1.7 cents each
Chase Ultimate Rewards points are one of the most valuable and widely collected points currencies out there, given all the great cards that earn Chase points. Personally, I've long stated that I value Chase Ultimate Rewards points at roughly 1.7 cents each. I've received a lot of questions over the years about how I come up with that valuation, so in this post I wanted to take a closer look at how I arrive at that number.
There's no correct valuation for points
Let me start by saying that while I believe there's a right and wrong way to go about valuing points, there's not actually a widely agreed upon valuation of points.
Just as I say that Ultimate Rewards points are worth 1.7 cents each, some may say that they're worth 1.25 cents each, while others may say that they're worth 2.5 cents each. They're not necessarily any more right or wrong than I am.
In my post listing all my points valuations, I talk a bit more about how I go about valuing points. The simplest way to explain it is that points are worth some amount between your acquisition cost and your redemption value.
Where in that range your valuation falls depends entirely on how you choose to redeem points, and how much you'd otherwise pay for those experiences. With credit card points, the acquisition cost math gets murky, since you have to view that in terms of the opportunity cost of earning those points (for example, how much cash back could you otherwise earn with another credit card?).
With airline miles you'll typically get the most value out of first & business class redemptions, though transferable points currencies give you a bit more flexibility in terms of the ways you can redeem while optimizing your points.
If you are going to redeem points for a first or business class ticket, personally I think you can only value miles based on how much you'd otherwise be willing to pay for that ticket, rather than how much the ticket costs in cash.
If you redeem 100,000 miles for a ticket that would cost $10,000 in cash, you're not actually getting 10 cents per mile of value, assuming you wouldn't have paid that in cash. Instead the real value you're getting is how much you would have otherwise been willing to pay for the ticket. At least that's how I recommend approaching it when valuing points, or else the math gets absurd.
Other people disagree with my logic and would suggest that they are in fact getting 10 cents of value per point in the above scenario. While I understand the logic, and while that's technically true, I'd ask those people if they'd be willing to buy Ultimate Rewards points for nine cents each in that case (you can't actually buy them, so this is theoretical, but still…).
So if you want to argue that you're getting 43 cents of value per Ultimate Rewards points (or something) I'm not going to tell you you're wrong, though I also think that "valuation" isn't terribly useful.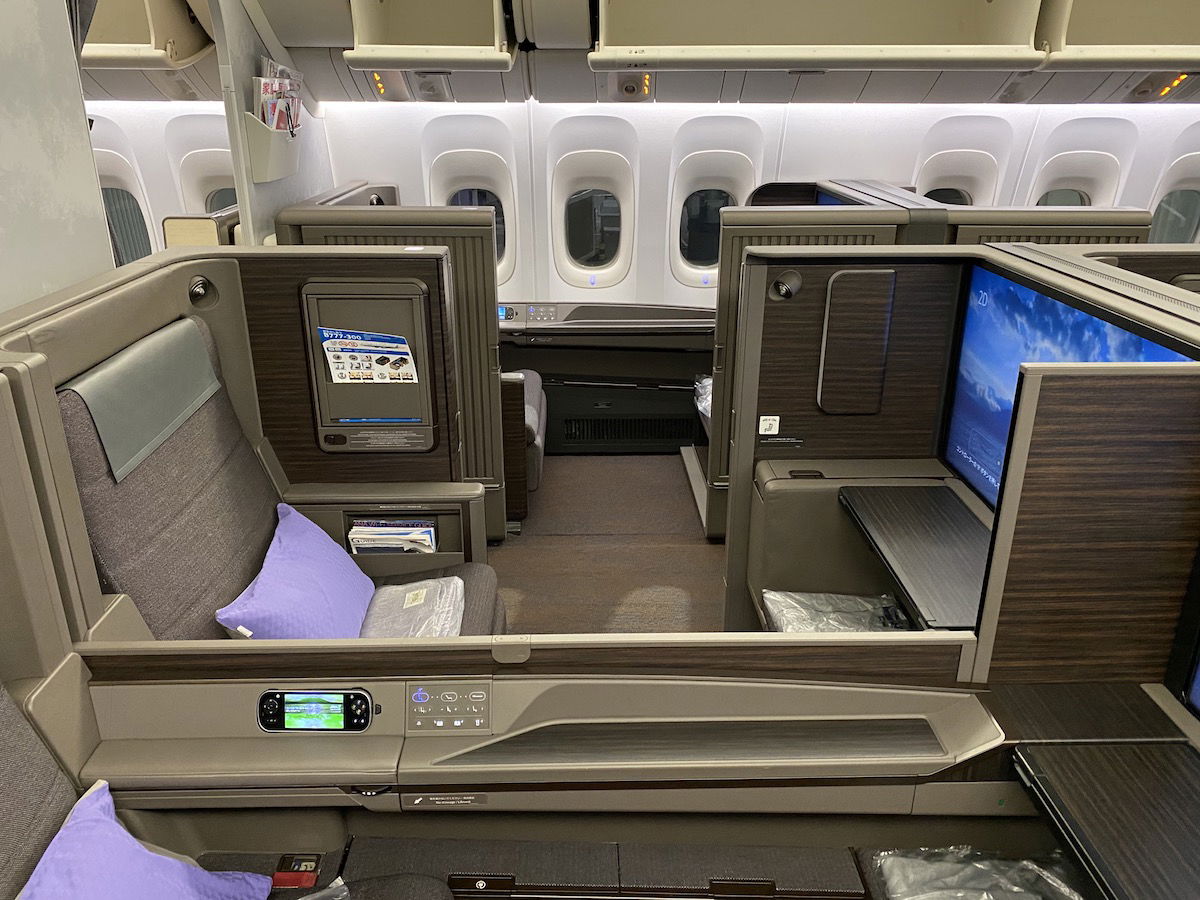 The two best ways to redeem Ultimate Rewards points
In the case of Chase Ultimate Rewards points, there are two "optimal" ways to redeem these points that have to be considered when coming up with a valuation of these points. So let's go over those.
Redeem Chase points as cash toward travel
Ultimate Rewards points can be redeemed as cash toward the cost of a travel purchase through the Chase Travel Portal. You can use your points for things like flights, hotels, rental cars, and more. The amount of value you get per point varies based on the most premium card you have:
It's not just about which card you're earning points with, but rather about which card is the most premium, since you can transfer points between accounts. So if you have the Chase Sapphire Reserve and Ink Business Preferred, all points can be redeemed for 1.5 cents each toward the cost of a travel purchase.
As you can see, this establishes a base value of 1.25-1.5 cents per Ultimate Rewards point, depending on which card you have.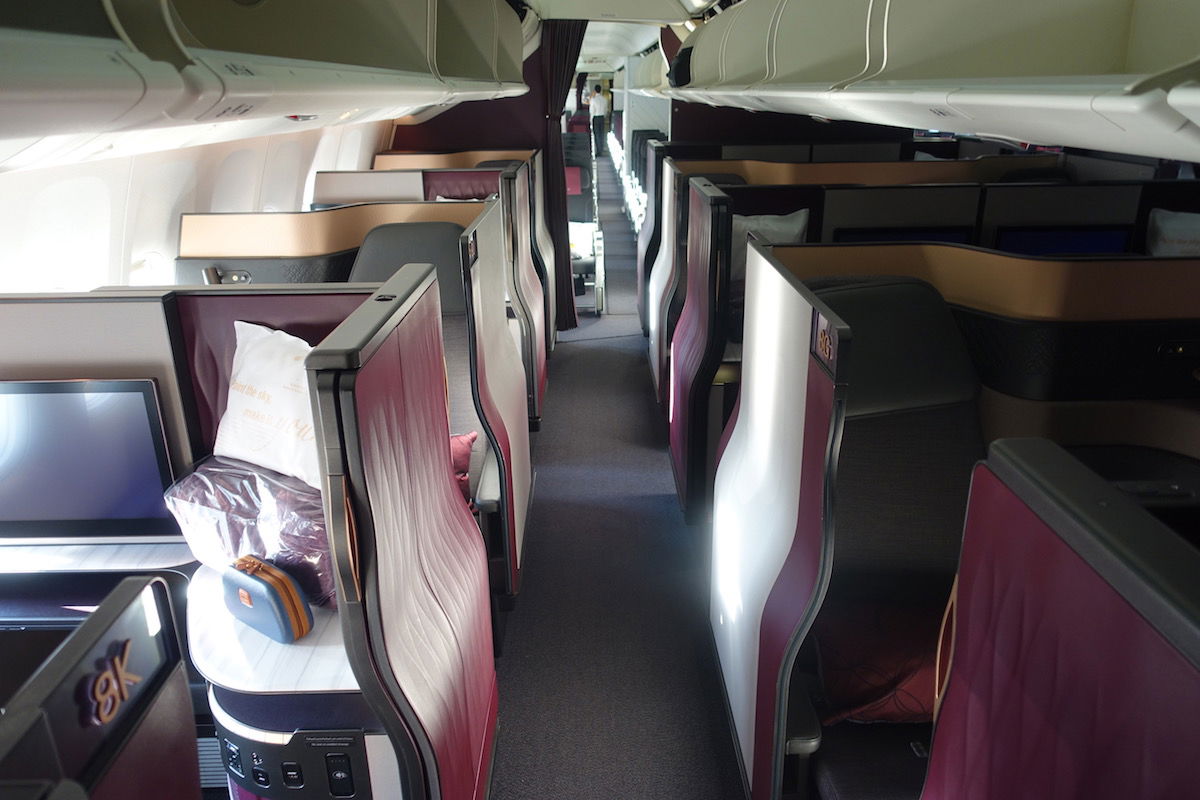 Transfer Chase points to an airline or hotel partner
The other way you can redeem your Ultimate Rewards points is to transfer them to one of the Chase Ultimate Rewards airline or hotel partners.
All three cards earning premium Ultimate Rewards points have the ability to transfer points to these 14 partners, which include eleven airline programs and three hotel programs:
| Airline Partners | Hotel Partners |
| --- | --- |
| Aer Lingus AerClub | IHG One Rewards |
| Air Canada Aeroplan | Marriott Bonvoy |
| Air France-KLM Flying Blue | World of Hyatt |
| British Airways Executive Club | |
| Emirates Skywards | |
| Iberia Plus | |
| JetBlue TrueBlue | |
| Singapore Airlines KrisFlyer | |
| Southwest Rapid Rewards | |
| United MileagePlus | |
| Virgin Atlantic Flying Club | |
Chase Ultimate Rewards transfer partners
In deciding the value of Chase Ultimate Rewards points, we have to decide the value of the points currencies you can transfer to. Personally, my valuations of these points are roughly as follows:
| Transfer Partner | Value of Points |
| --- | --- |
| | 1.3 cents |
| | 1.5 cents |
| | 1.3 cents |
| | 1.3 cents |
| | 1.3 cents |
| | 1.3 cents |
| | 1.3 cents |
| | 1.4 cents |
| | 1.2 cents |
| | 1.3 cents |
| | 1.2 cents |
| | 0.5 cents |
| | 0.7 cents |
| | 1.5 cents |
Point Valuations for Chase Partners
How can points be worth more than any individual redemption?
You might be saying to yourself "well wait a second, how can Ultimate Rewards points be worth 1.7 cents each, when the most you value any of the individual redemption opportunities with the Chase Sapphire Reserve® Card is 1.5 cents per point?"
Some may disagree with my approach here, though let me first say that I intentionally value points conservatively, much more so than many. That's because every time I decide whether to pay cash or redeem points for something I crunch the numbers, and I don't want to establish a value where I create an unrealistic expectation of points.
So how can I value Ultimate Rewards points more than any of the individual currencies you can redeem the points for? Because one aspect of my valuing points is applying a discount to account for the fact that they're prone to devaluations:
If you're collecting a specific points currency, the value of your points can decrease significantly overnight
If you're collecting a transferable points currency, you have a ton more flexibility, and therefore I think it's only reasonable to apply a premium to the points, in this case of a bit over 10%
Simply put, I value an Ultimate Rewards point more than any of the individual redemption options because I'd rather hold onto flexible Ultimate Rewards points than points with a particular partner, and I need to account for that in my valuation.
The valuation of a particular points currency isn't based on the absolute most value you can get out of those points, but rather is based on an achievable redemption that takes into account the decreasing value of points over time.
That's to say that I could get more than 1.5 cents of value per World of Hyatt point, but that's a "conservative" valuation of those points. Therefore it seems logical that I'd value Ultimate Rewards points higher, since those points give me even more redemption options and flexibility. If World of Hyatt (theoretically) had a huge devaluation tomorrow, I'd be much better off having Chase Ultimate Rewards points than World of Hyatt points, so the valuation accounts for that.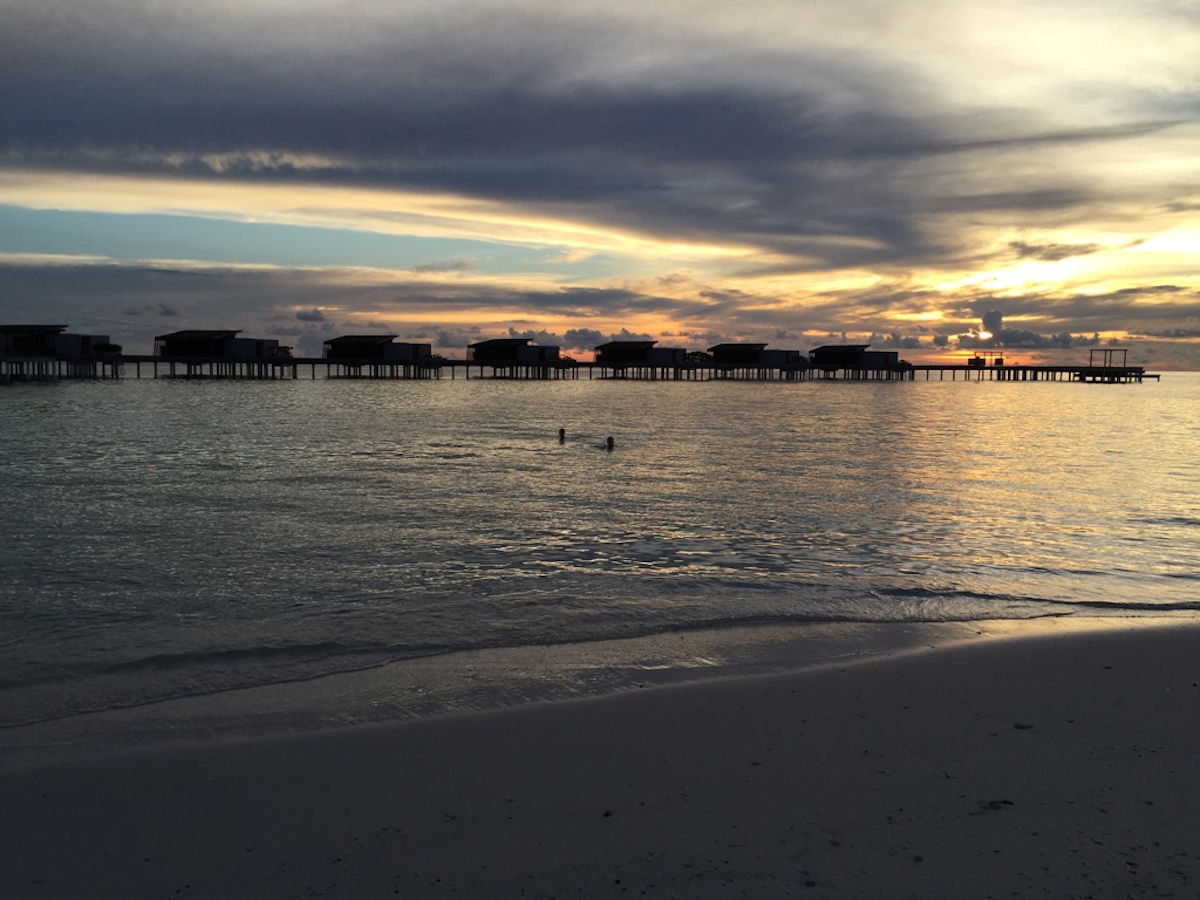 What does that mean for Chase cards earning Ultimate Rewards points?
Given my valuation of 1.7 cents per point, what does this mean for the return on spending offered by the major cards earning Ultimate Rewards points?
As you can see, those are some impressive returns. On personal cards, it's tough to beat the combination of the Sapphire Reserve and Freedom Unlimited, and for business cards both the Ink Preferred and Ink Cash offer some valuable bonus categories.
Bottom line
There's no objective valuation of points that everyone will agree on. Rather I try to provide general guidance as to how I value points, noting that everyone will redeem their points differently, and get different value out of them.
With that in mind, I like to value points conservatively, because I don't want to create unrealistic expectations, and then have people hoarding points they'll never get a good value out of.
Personally, 1.7 cents per Ultimate Rewards point is a value I've long felt good about, and continue to feel good about. By my logic:
Redeeming Ultimate Rewards points for 1.5 cents each toward a travel purchase isn't an ideal redemption, though others can value the points slightly less and find this to be a great redemption
While I don't value the points of any individual transfer partner at 1.7 cents, I intentionally value Ultimate Rewards points at a premium, due to their flexibility
I'm curious to see how my valuation of Ultimate Rewards points compares to how OMAAT readers value them.
What do you think — how much are Ultimate Rewards points worth?