---
With a single visit, Berchtesgaden literally became my favorite place on earth. We only had one full day to explore, so after an early start at the InterContinental we first drove around the hill/mountain where the InterContinental is located. As I mentioned in the previous installment this is the steepest road in all of Germany, so it's quite an adventure to drive on if you're not used to driving stick anymore.
From every corner there are beautiful views of the surrounding Alps and towns, and the amazing thing was how much could be seen directly from our car. There were turns where you were just a few feet from a 3,000 foot drop, making for even better (and more exciting!) sightseeing.
Since it was a weekend, plenty of German tourists (on weekend trips) were driving around heading to the various restaurants, Hitler's Eagle Nest, hiking trails, etc.
After driving around for a bit we stopped at a bakery for breakfast. I'm a sucker for German food (or at least bakery sweets), so we got a few things for the road.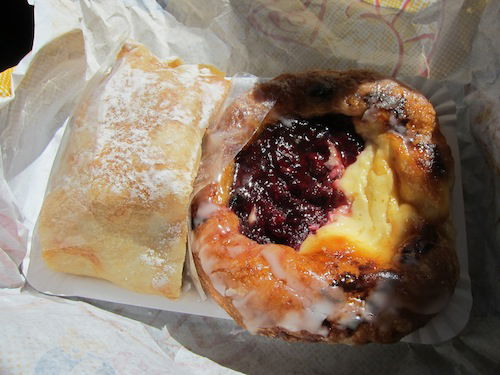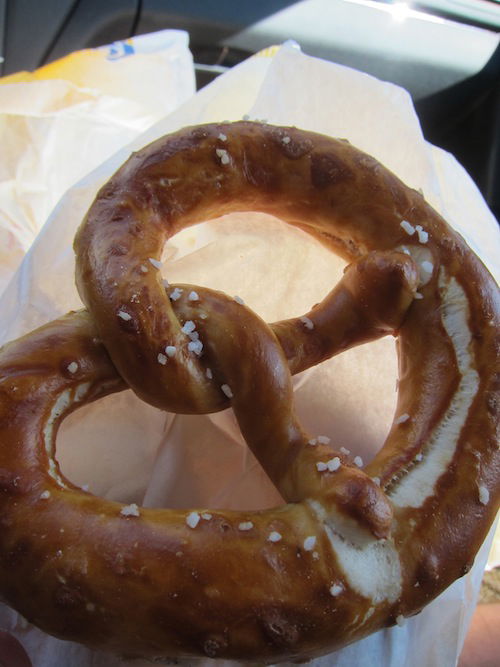 We had a GPS, so we decided to just keep driving and see where it would take us, since all the landscape is so incredible. For a couple of hours we drove around just about every back road, making plenty of stops. Since I was driving I wasn't taking all that many pictures, unfortunately.
It was literally just the most stunning day ever. Look at the picture below, not for its (lack of) artistic quality, but for the scene. Picture that with perfect 65 degree weather, clear skies, and the smell of real fresh air. It was even more stunning given that I've lived in Florida for ten years, where the biggest mountains are those built in kindergarten sandboxes during recess.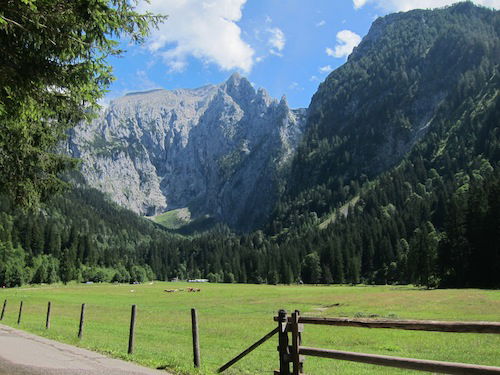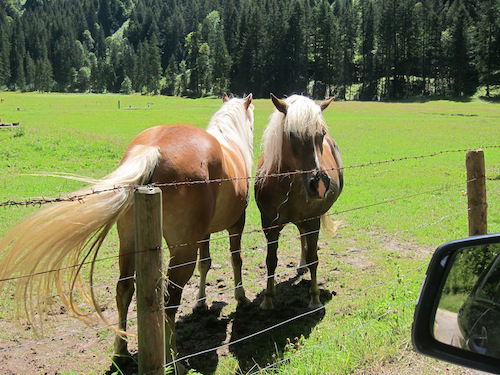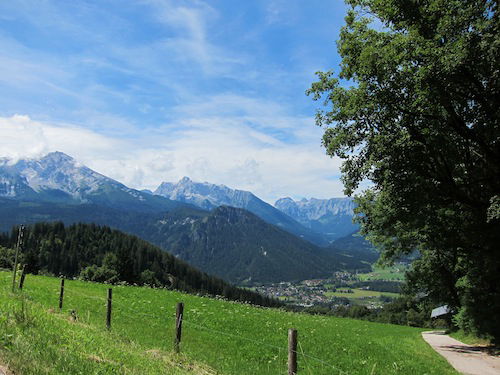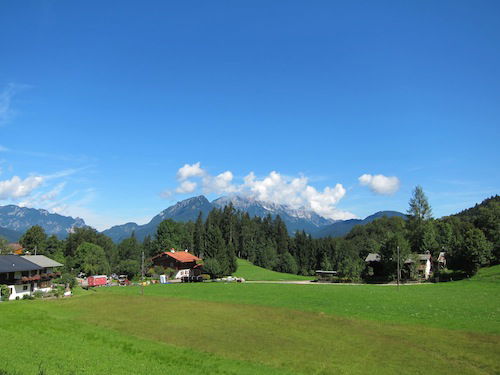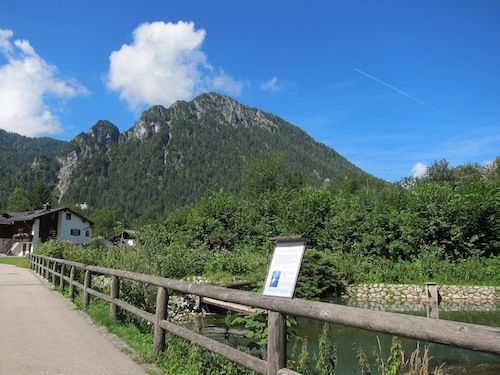 As we drove towards Koenigsee we stumbled upon what appeared to be a tractor expo. And to think they call us Floridians rednecks. 😉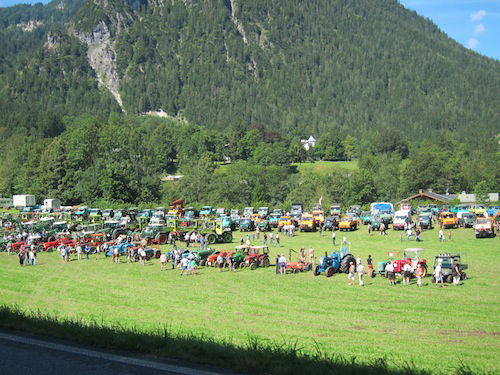 In the afternoon after driving around for hours we went to the actual town of Berchtesgaden, where we parked in a parking garage and walked around.
My family is from a small town in Germany (much smaller than Berchtesgaden), so growing up I was accustomed to the German "village" life since I typically spent about six weeks a year in Germany with relatives.
While I love the US and how efficient and productive everyone is, there's a certain pace to life in smaller towns in Germany that I kind of miss. Look, I love going to Wal-Mart and getting everything I need in no time, but the leisurely pace of life in these towns is also nice, where you actually spend time with family and friends every weekend over a couple of beers, and where you actually run into people you know on the street. The only place I run into people I know is on Twitter.
It just so happened that there was a festival in Berchtesgaden the weekend we were there, so it quickly kicked into folk music and lederhosen overload.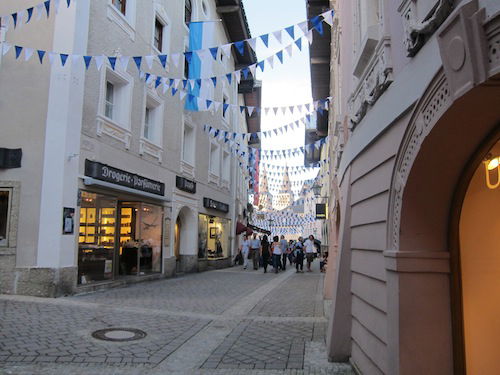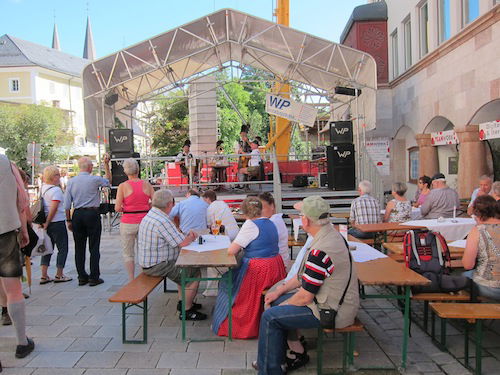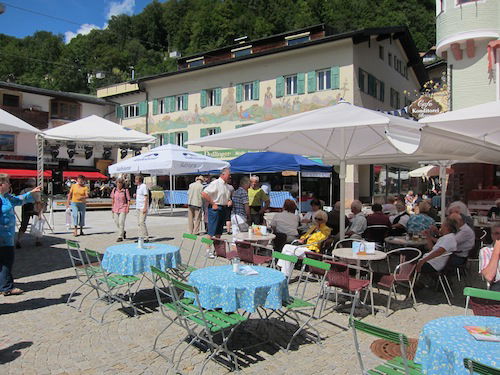 One of my most fond memories of Germany as a kid was often going to one of the ice cream shops in the pedestrian zone in the afternoons for ice cream, where you can just sit and enjoy the nice weather for an hour while people watching. My friend and I both had ice coffees. And damnit, Germans know how to make ice coffee — 90% ice cream, 10% coffee, just the way I like it.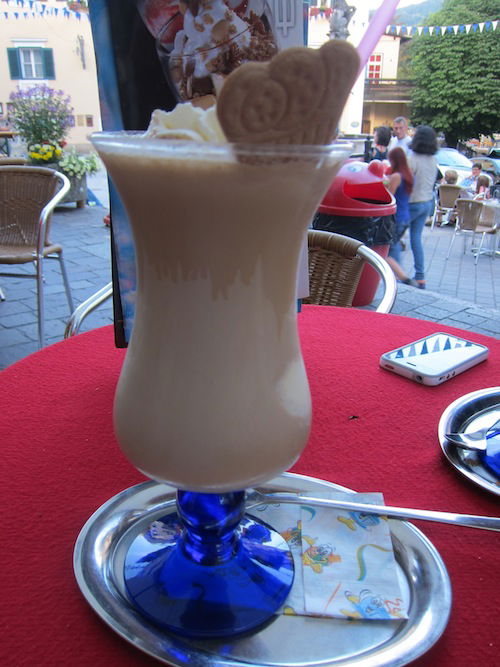 After walking around for a bit longer my friend and I had a late lunch/early dinner at a Bavarian restaurant on the patio. Not only was it a stunning setting, but the food was great too.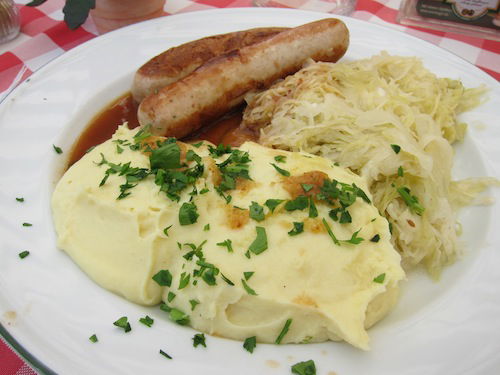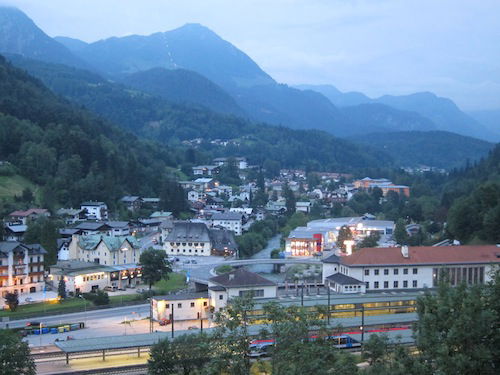 Berchtesgaden is truly the most amazing place I've ever been. And to tie it back into loyalty programs, my favorite part was that there was such a beautiful, modern InterContinental in such a small, quaint town. I remember staying in bed and breakfasts in Germany and Austria as a kid and enjoying it, but it's just not practical for me anymore. It's not just because I'm obsessed with loyalty programs, but because I need a hotel with reliable internet given what I do, which makes it very tough to be disconnected for more than about, oh, 30 minutes.
Anyway, usually I'm all for visiting new places, though I have a few places I never get tired of. One place is Hong Kong, which to me is the most dynamic, exciting, impressive mega-city in the world. Another one is Bali, which not only has natural beauty, but some of the friendliest and most hospitable people of anywhere I've been. And I'm pretty sure Berchtesgaden is the third place I'd add to the list, which is almost a hybrid of the two in a completely backwards way — not only is it one of the most scenic places I've ever, but it also has some of the friendliest people I've ever encountered. I don't think I've ever been somewhere that left me feeling as refreshed as Berchtesgaden.