Here's something to be aware of if you're passing through Washington Dulles in the coming months, and are a Priority Pass member or flying a SkyTeam airline.
Air France-KLM operates their own lounge in Concourse A at Washington Dulles Airport, intended primarily for their flights to Amsterdam and Paris. The lounge has a tendency to get really crowded during peak periods, given that the two flights depart around the same time, and the lounge isn't that big.
It's also one of several lounges in the terminal that's open to Priority Pass members over select hours. Priority Pass members can use the Air France-KLM Lounge at Dulles between the hours of 10:30AM and 3PM, and between 7PM and 8:30PM.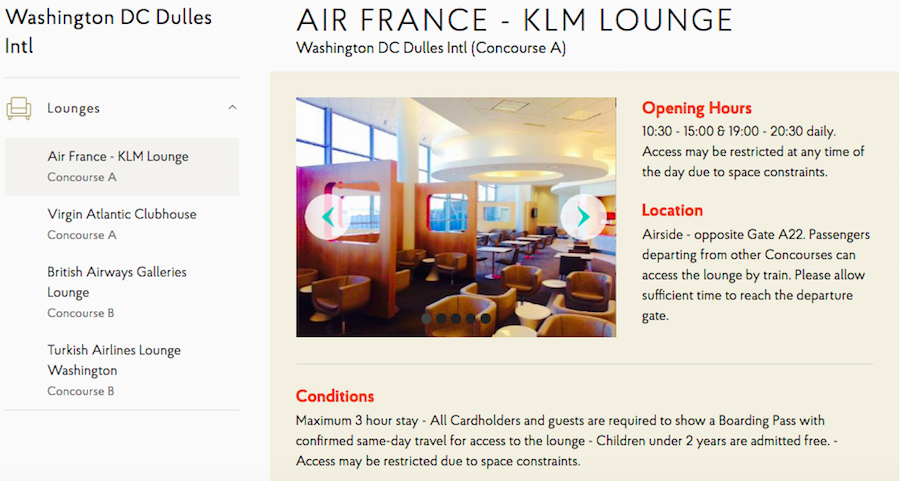 Other lounges in the terminal that are open to Priority Pass members over certain hours include the British Airways Galleries Lounge, Turkish Airlines Airlines Lounge, and Virgin Atlantic Clubhouse.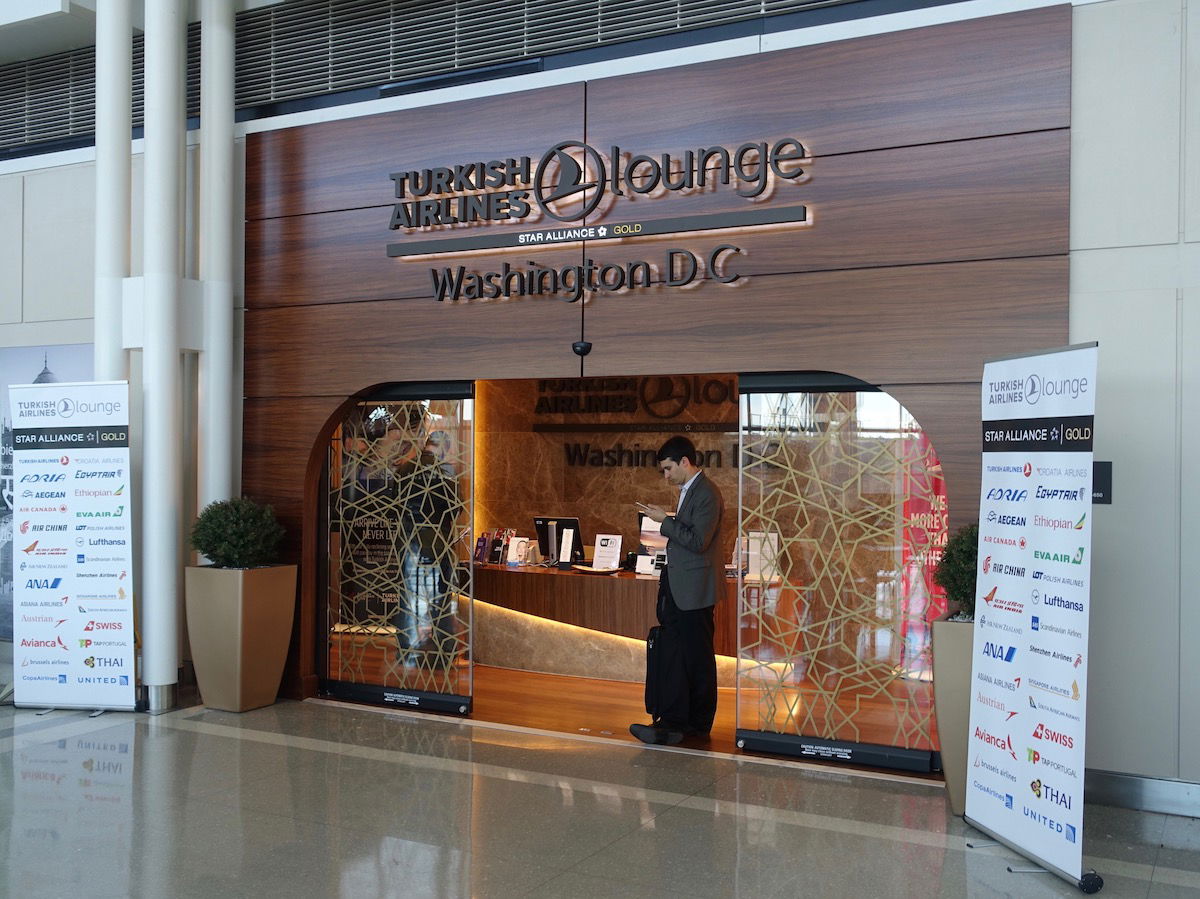 The Turkish Airlines Lounge Dulles is also open to Priority Pass members
Well, the Air France-KLM Lounge Washington Dulles is expected to close from October 29, 2018, through late March, 2019. The lounge closure is due to a renovation, as the lounge will be expanding by adding a second level below the existing floor, which should be great news long term.
I suspect the timeline of a five month closure is extremely optimistic, as airport projects are almost always delayed. For example, Emirates just recently renovated their lounge at JFK. It was supposed to take just a few months, but ended up taking nearly 11 months. That didn't even involve any construction, but rather just a light renovation.
In the meantime, Air France and KLM passengers will be directed to the nearby Etihad Lounge. Goodness knows Etihad could use the money (given that they're spinning off some of their lounges), so that seems like a decent arrangement. As before, Priority Pass members are not allowed in the Etihad Lounge.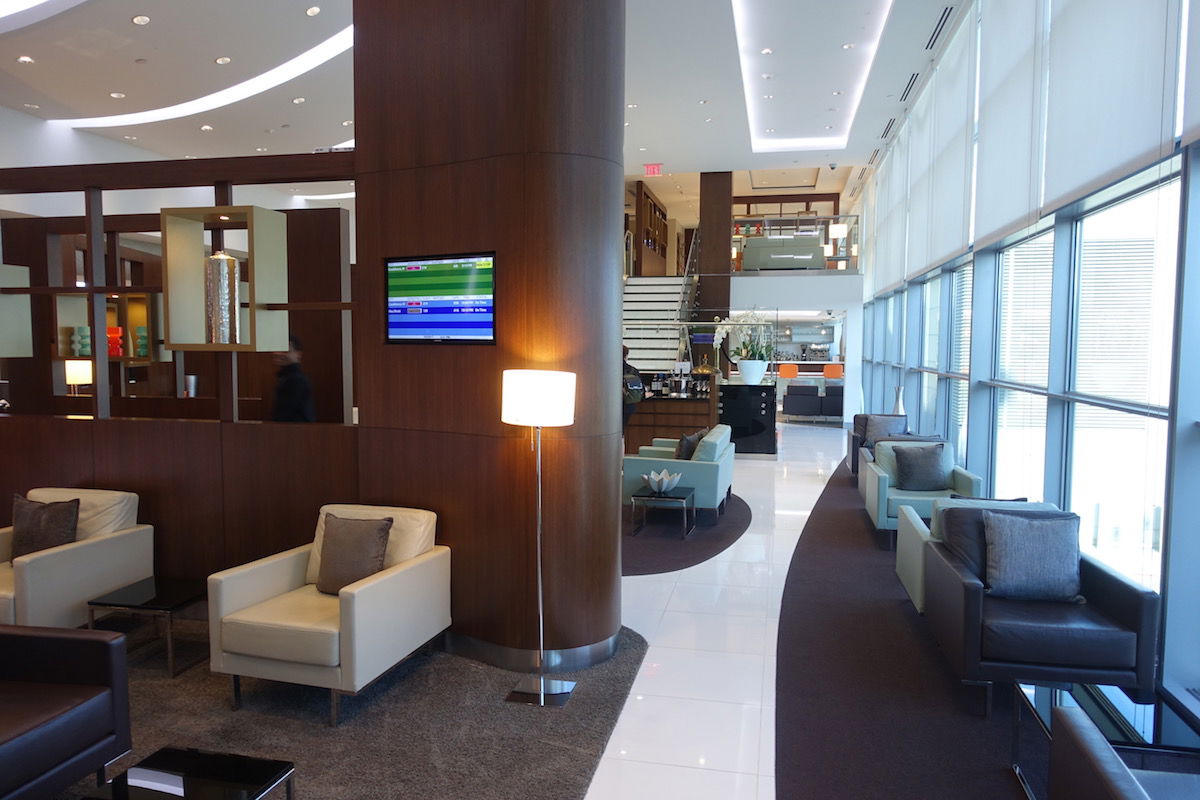 Etihad Lounge Washington Dulles
Both the Air France and KLM flights depart around 6PM, while Etihad's daily flight to Abu Dhabi departs after 10PM, so they should be able to host Air France and KLM passengers without disrupting their own experience too much.
At the moment Air France is operating a daily Boeing 777-300ER to Washington Dulles, while KLM is operating a 787-9 and A330 on alternating days.
As far as I know the only other airline to use the Etihad Lounge is Royal Air Maroc, for their 3x weekly flight to Casablanca.
If you are an Air France or KLM passenger using the Etihad Lounge, don't get too excited. Etihad has done a lot of cost cutting, and this lounge doesn't feature a cocktail list or menu, but rather just an alright buffet.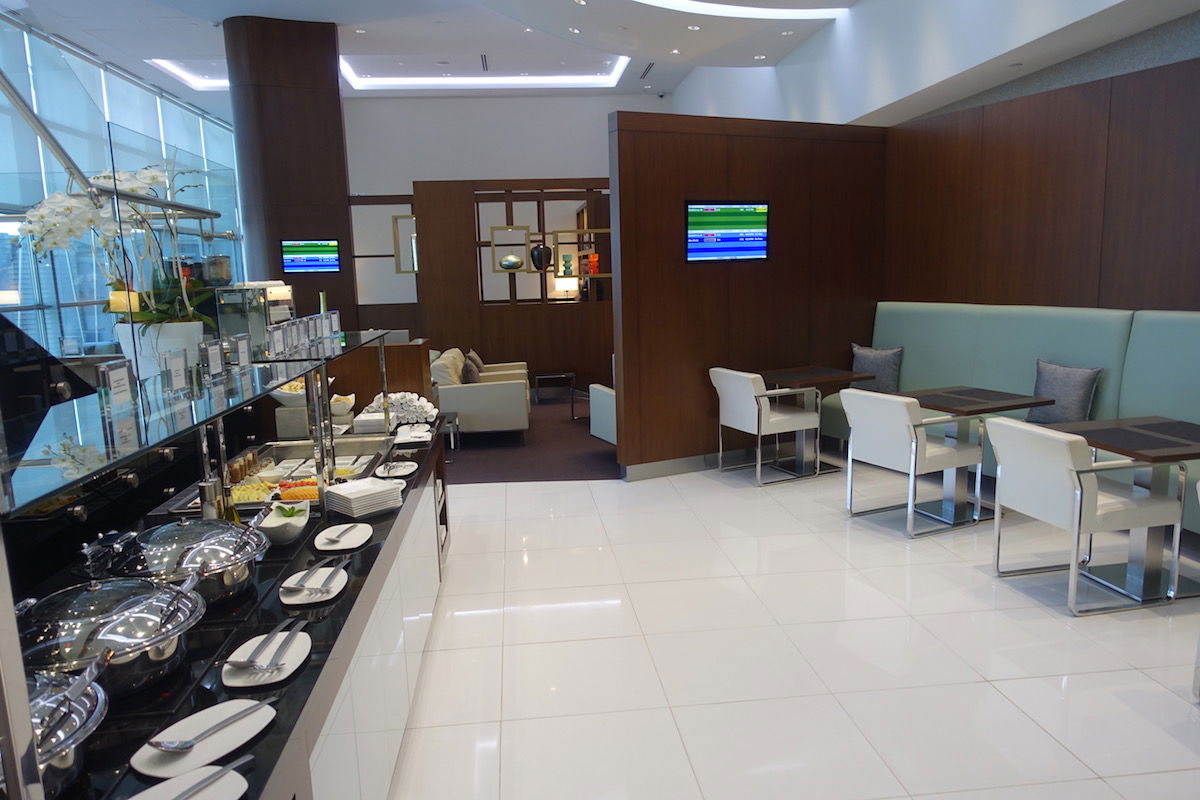 Etihad Lounge Washington Dulles
However, I would guess that the food and drink selection will be adjusted during the hours it's used by Air France and KLM passengers, as they'll probably be responsible for deciding on the catering.