In October 2018 I wrote about how the Air France Lounge Washington Dulles Airport was closing so that it could be renovated. Well, that process is finally done.
Today Air France has opened their revamped Washington Dulles Airport lounge. The new lounge is open to Air France and KLM first and business class passengers, as well as SkyTeam Elite Plus members traveling on an international SkyTeam flight.
Air France operates two daily flights to Washington Dulles (with an A380 and 777), while KLM operates one daily flight (alternating between a 777 and 787). The lounge is near gate A22, which should be near the Air France and KLM departure gates.
The lounge covers a space of 615 square meters (6,600+ square feet), and can accommodate up to 155 passengers. It features updated decor, as Air France seems to be offering in many of their lounges.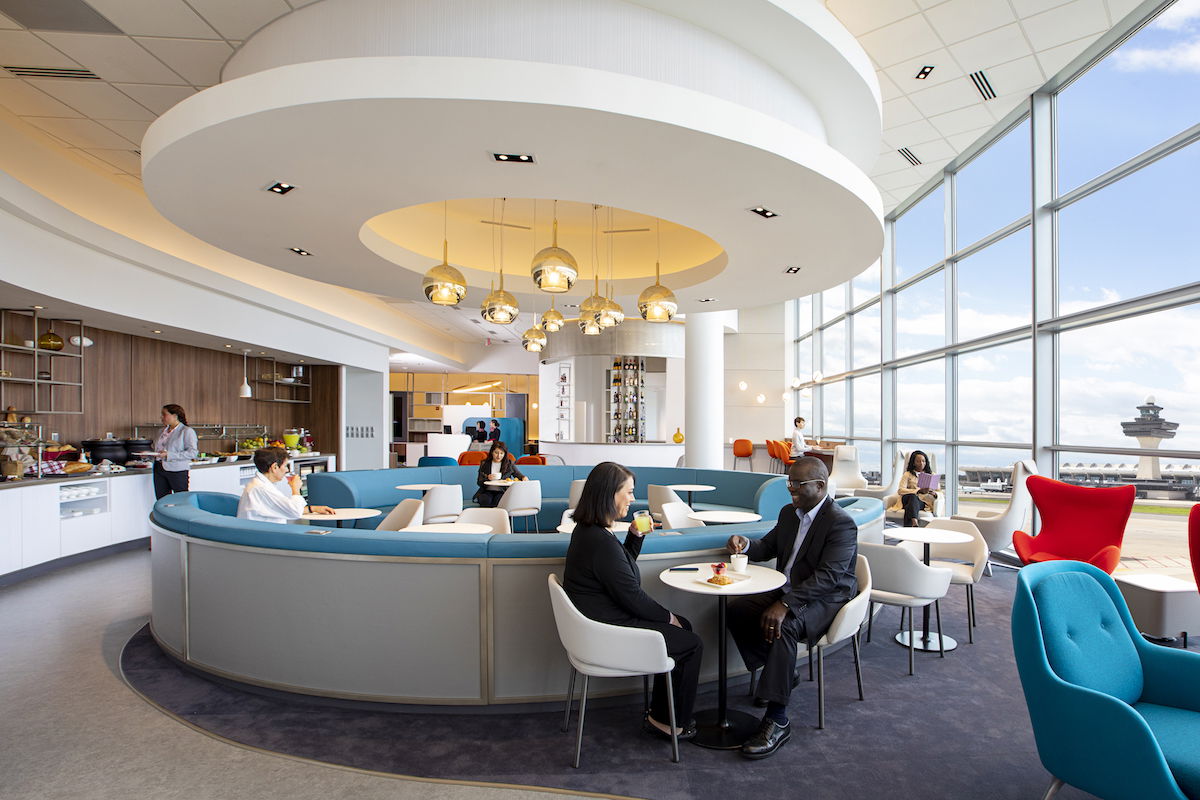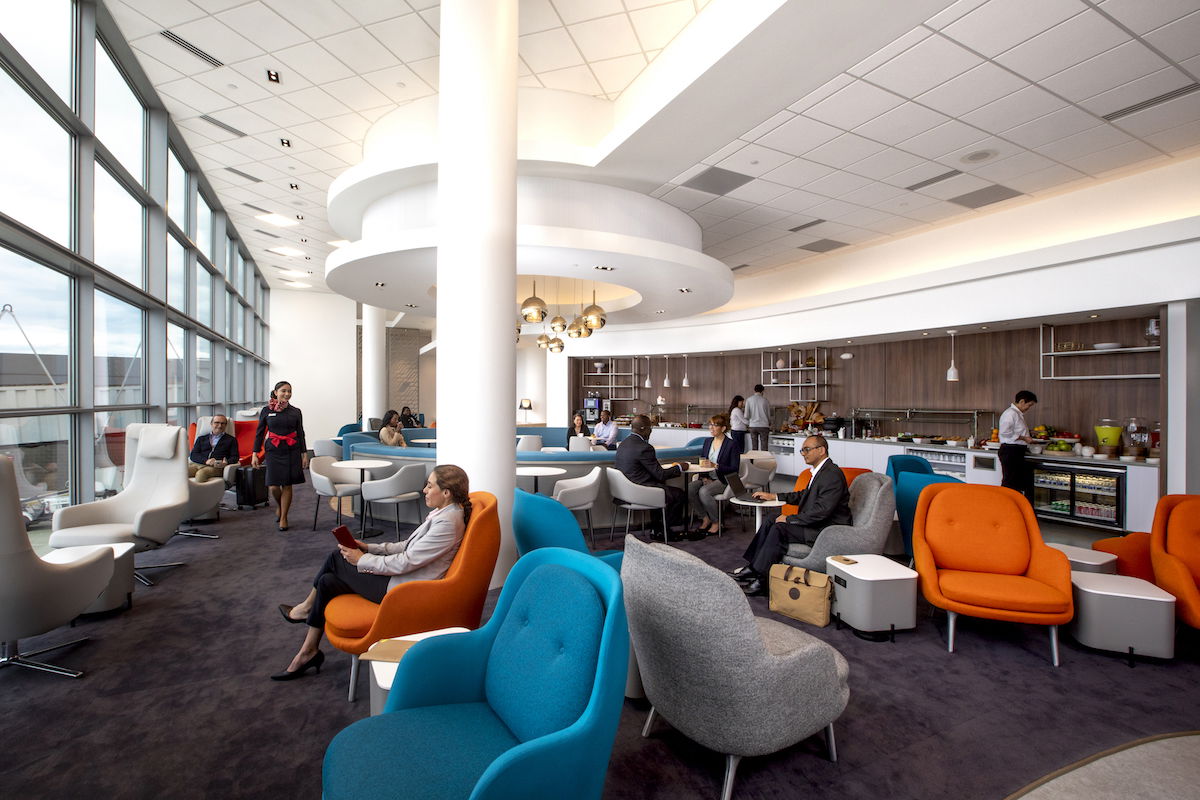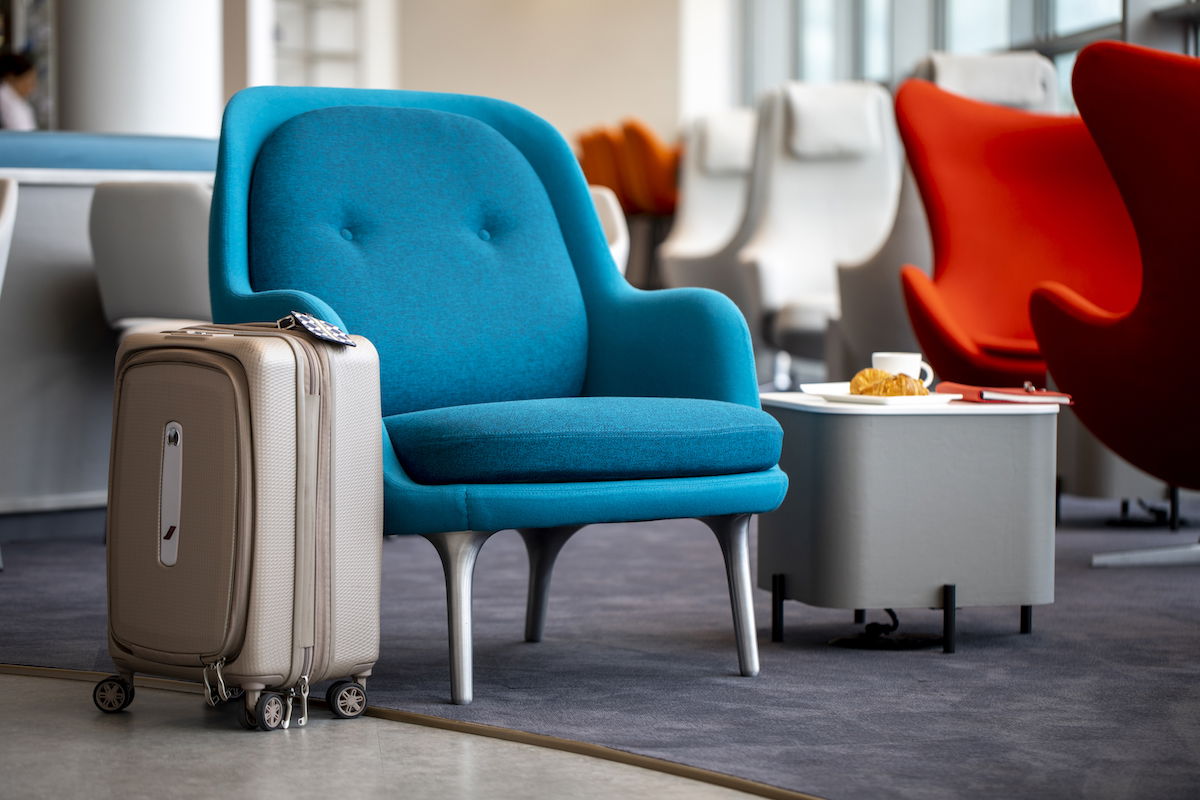 While the lounge in general looks like a significant improvement, perhaps the most exciting update is that Air France is introducing pre-flight dining for passengers traveling on the 9:10PM flight to Paris, AF27. This is the second US lounge where they're offering this, after their New York JFK lounge.
With this new service, business class passengers can enjoy the same meal in the lounge that they'd enjoy onboard, so that they can maximize their rest onboard. This will include a starter, hot dish, cheese, dessert, and wine, including champagne.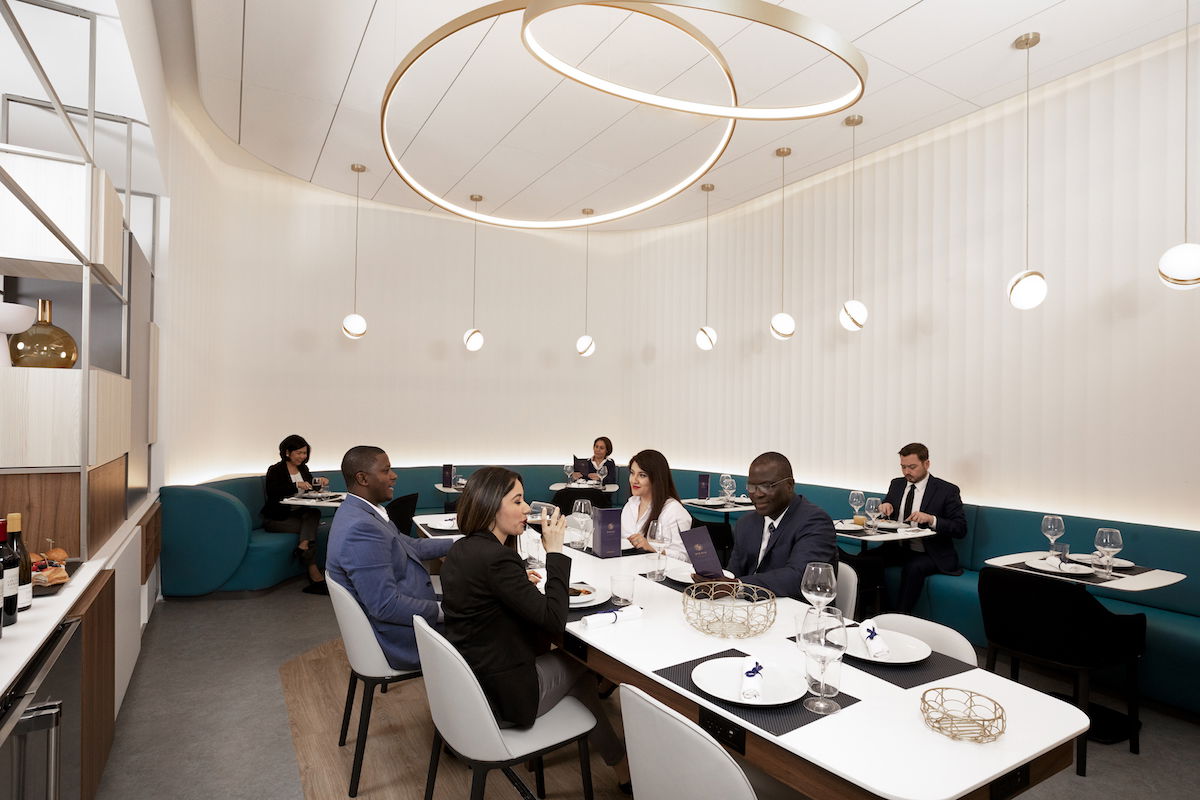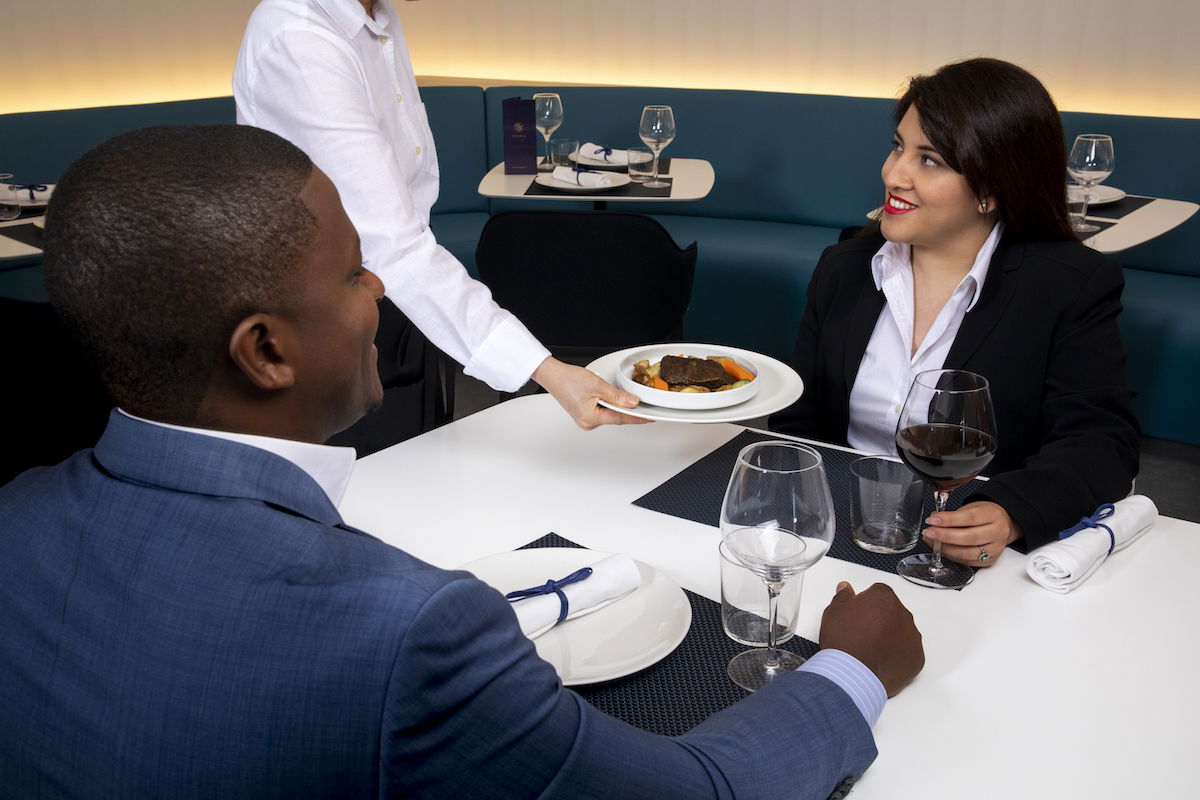 For those who aren't eligible for the pre-flight dining, or who don't have the time or appetite for a sit-down meal, Air France has also revamped the self serve food selection to highlight French gourmet cuisine.
Air France says that this is designed in the spirit of a Parisian brasserie (which seems like a bit of a stretch to me, but…), and the buffet features cold, sweet, and savory options.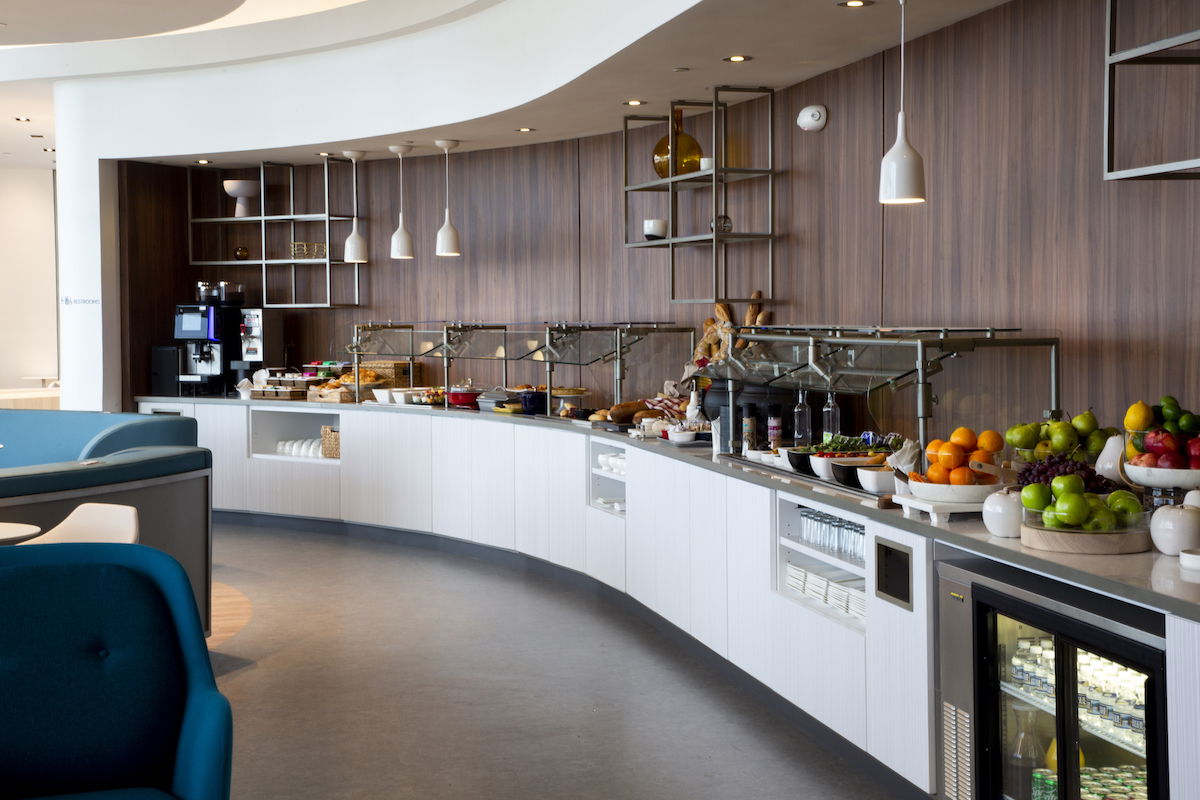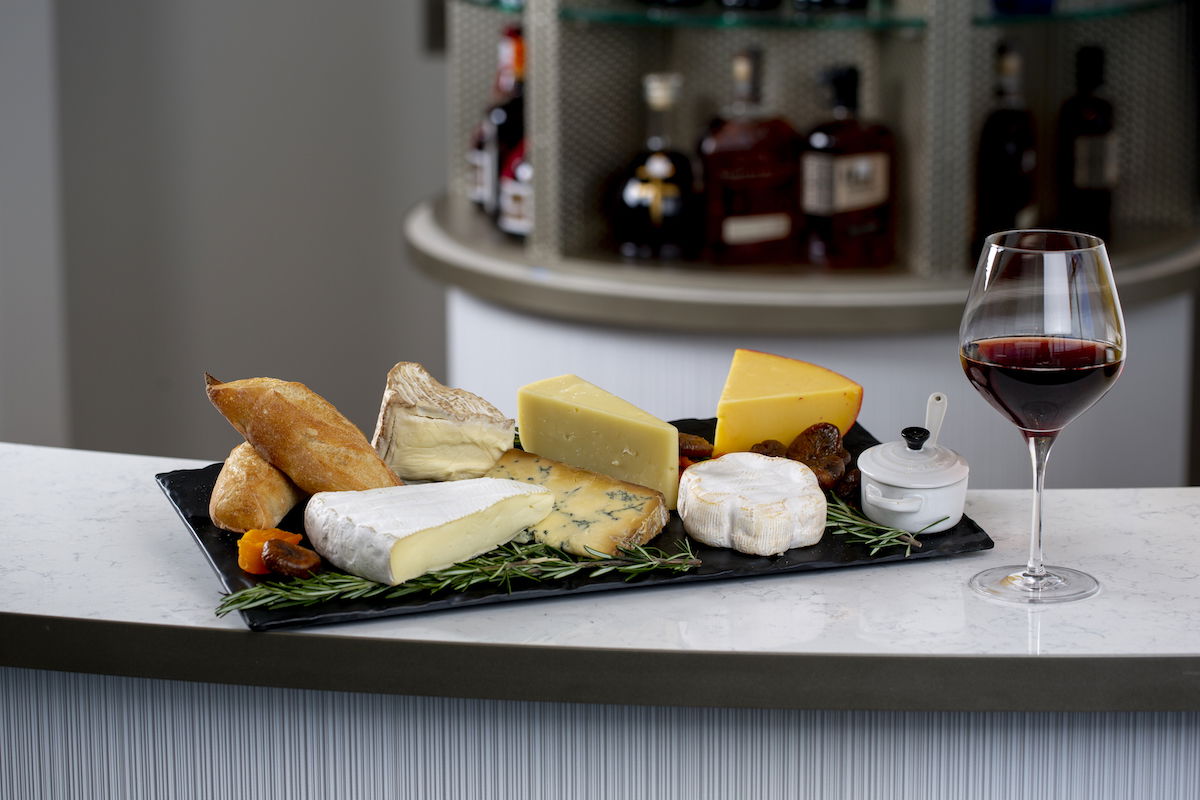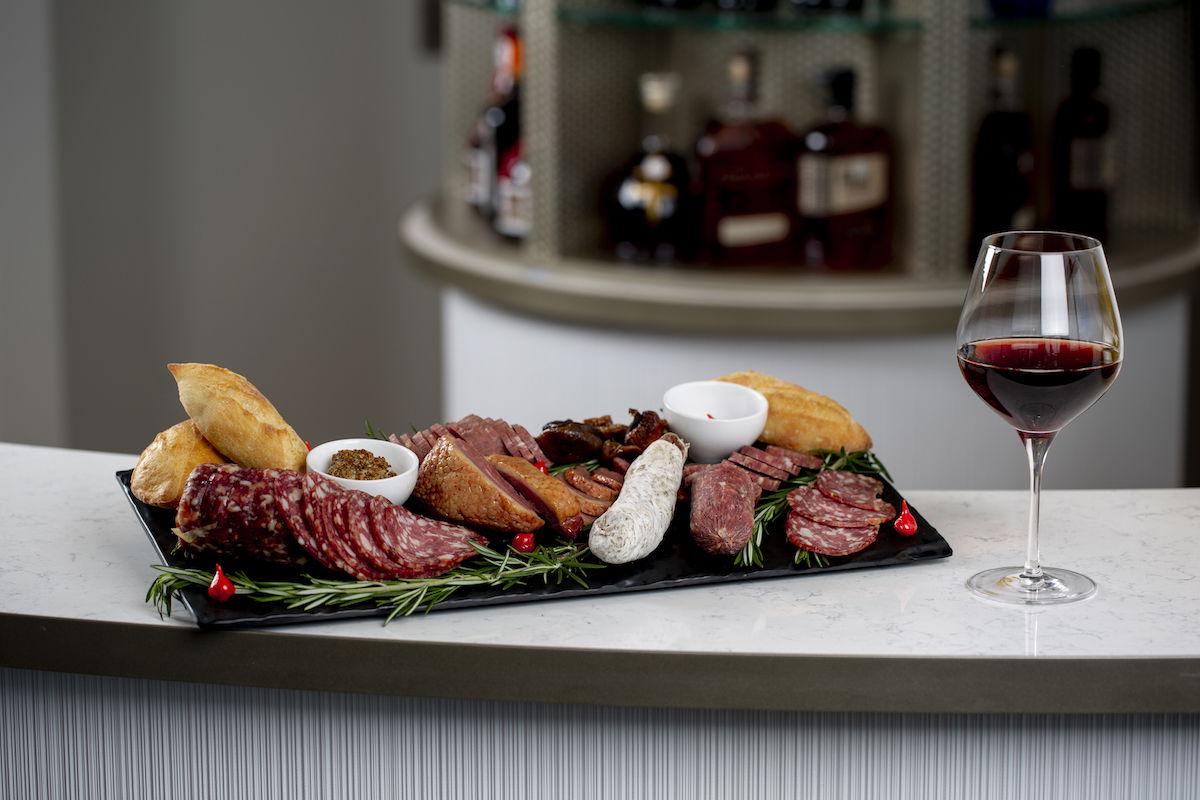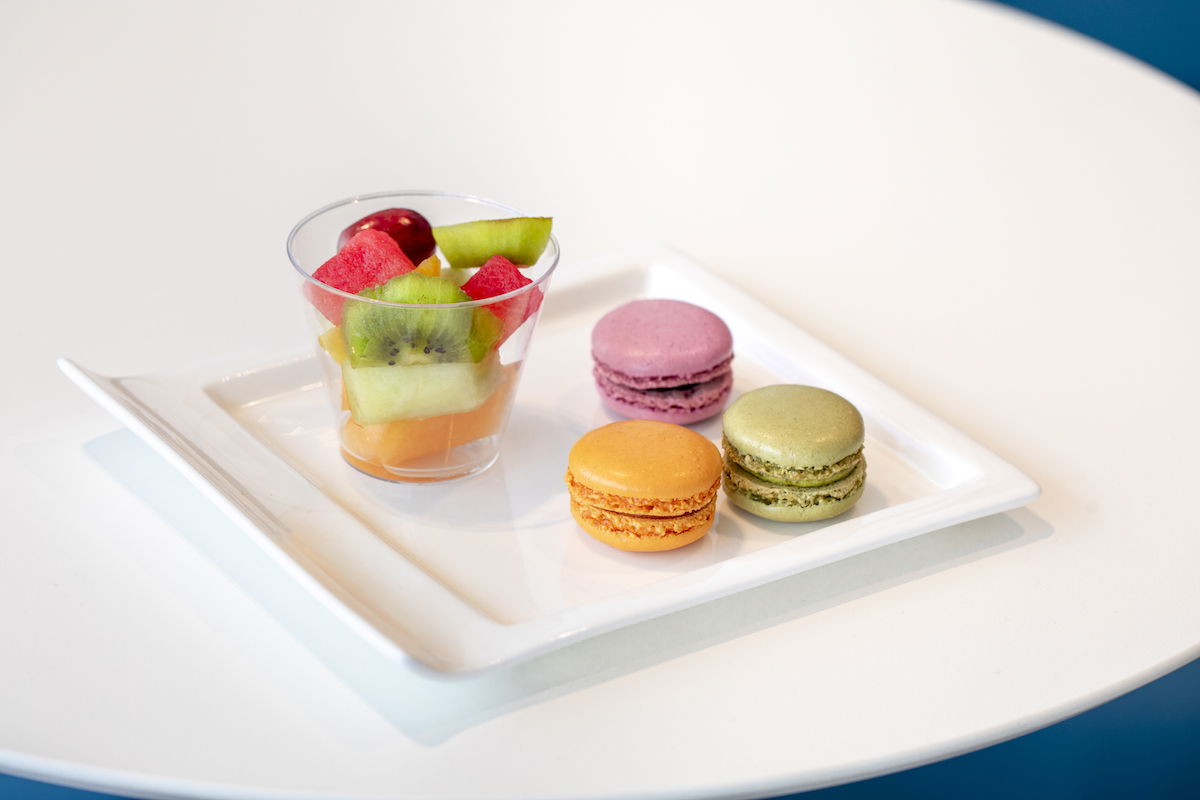 The lounge also has a new bar with a bartender, and Air France notes that for the first time in an Air France lounge, customers can enjoy cold draught beers.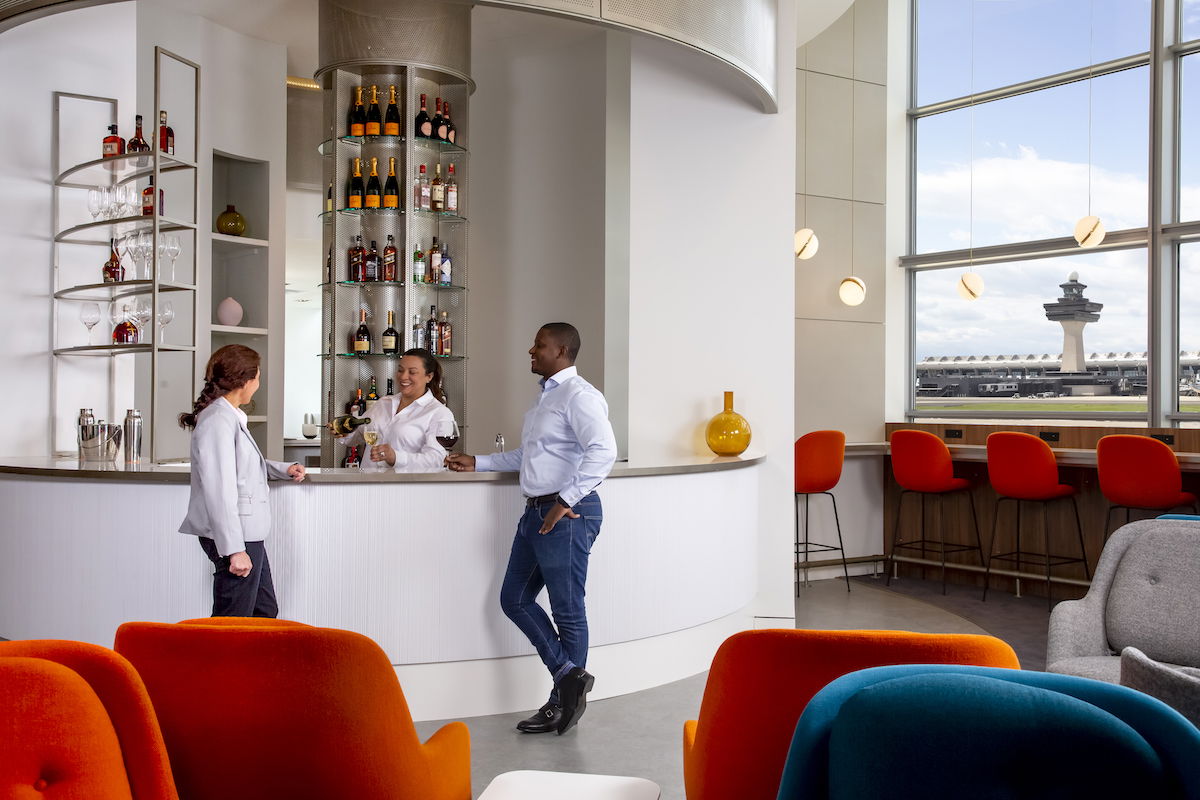 The lounge contains a VIP area for passengers traveling in Air France La Premiere (first class), as well as for Flying Blue Ultimate members.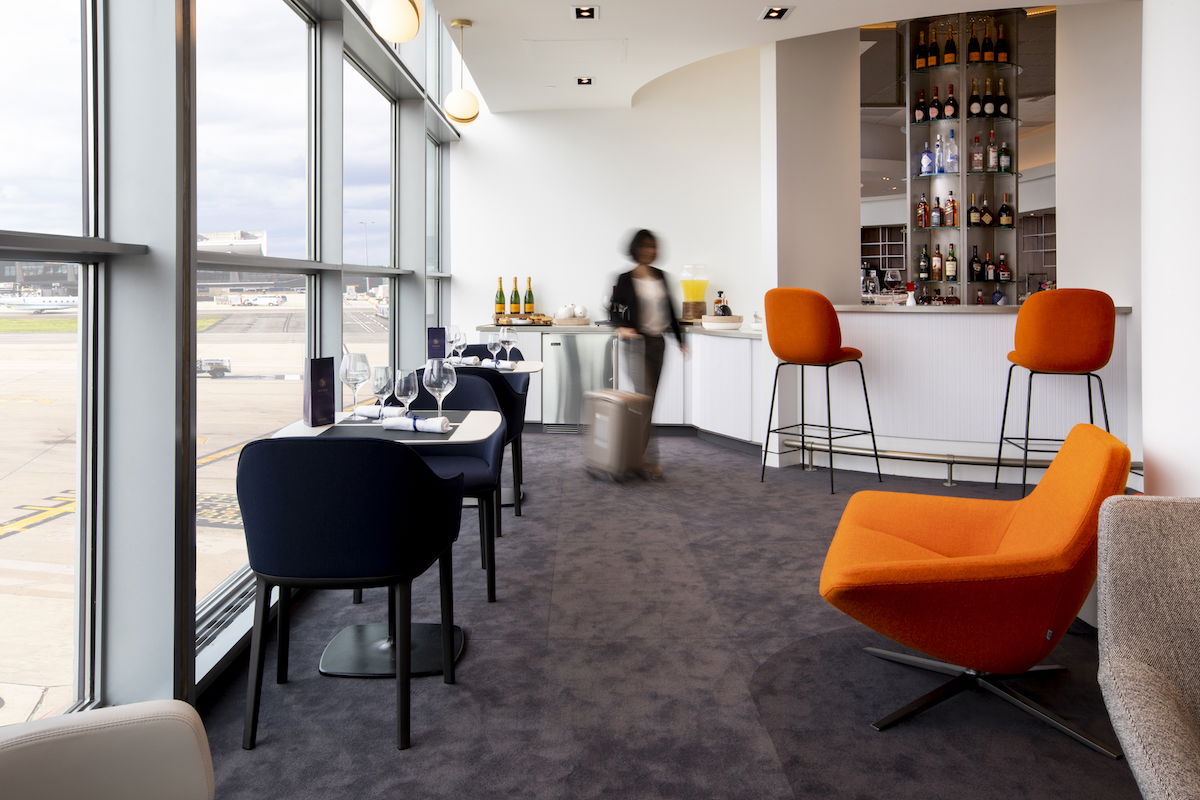 Note that this lounge is also open to Priority Pass members, though hours are restricted. Priority Pass members can access the lounge daily from 10:30AM until 2PM, and from 6PM until 11:45PM.
Bottom line
The new Air France Lounge Washington looks great, and I can't wait to check it out myself. I love to see more lounges introducing pre-flight dining, especially for the short overnight flights from the US East Coast to Europe, where there simply isn't time to eat and also get any decent amount of rest.