I've learned not to turn every stay at a hotel with style over substance into an episode of "Curb Your Enthusiasm." I've gotten used to it, though it won't stop me from sharing the occasionally entertaining anecdote.
I'm staying at Le Meridien Bangkok (for about 12 hours, and it's a last minute change for reasons I'll explain later). I booked a few hours before arrival so wasn't expecting an upgrade, though I did get an upgrade to a circular room. Below are the descriptions of a base room and of a circular room.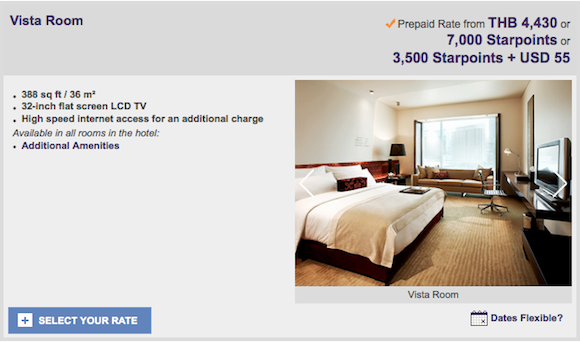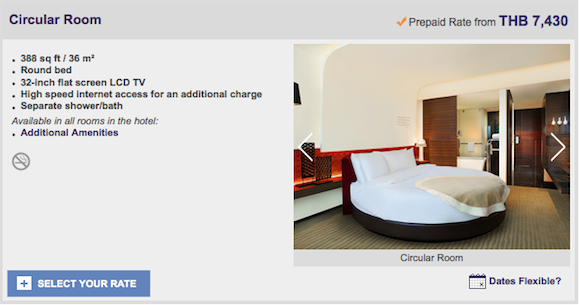 Notice anything interesting? Yes, the rooms are identical… except one has a circular bed, and they charge a nearly 70% premium for the privilege.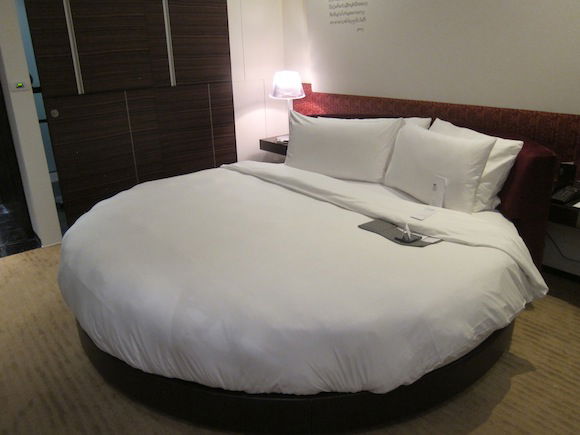 This raises the question — and I'm fully willing to stand alone on this since I must be missing something — does anyone actually like circular beds? I mean, I'm not sure how cutting the edges off my bed is somehow supposed to contribute to a more comfortable night of sleep.
Anyone? Bueller? Bueller?