Happy New Year!
I'm in London this morning, about to embark on my first mileage run of the year. I've spent the past week catching up on sleep in Europe and am looking forward to a fun week of travel to kick off the new year.
---
Featured Stories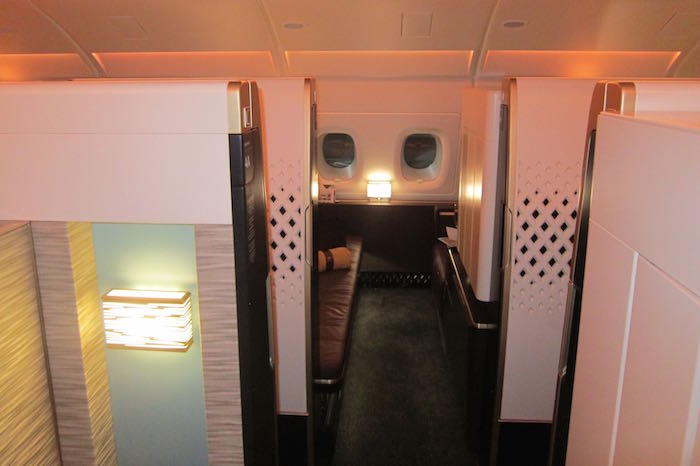 Wow, wow, wow. Etihad has outdone themselves with the hard product on their A380. The first class product is beyond gorgeous, and I don't think I've ever seen such a luxuriously understated cabin before.
This is a simply stunning product, and I can't say enough good things about the hard product.
---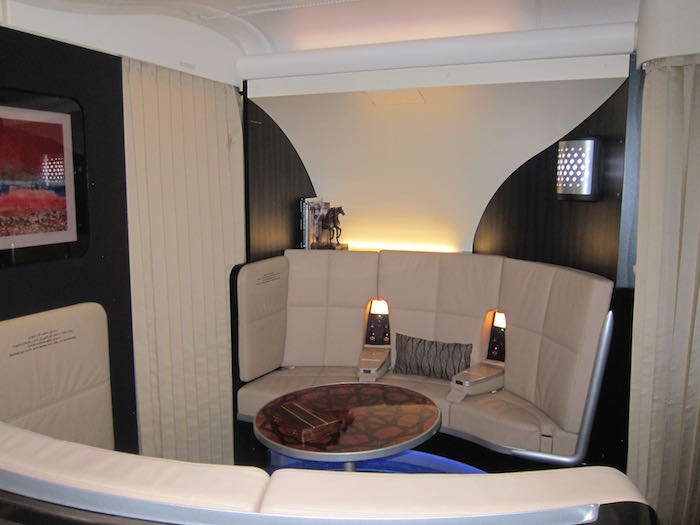 Along the same lines, it's presently fairly easy to book Etihad's A380 using American AAdvantage miles.
This is a great value, and given all the ways of accruing AAdvantage miles the First Apartments are more accessible than you might think.
---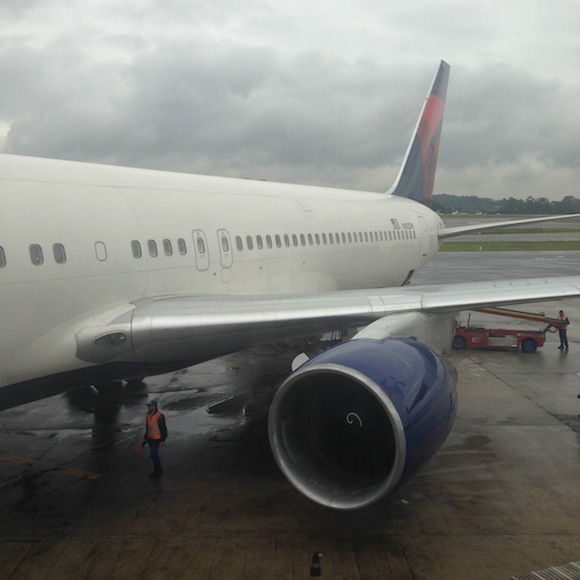 While not nearly as glamorous, the other big "news" of the week is that Delta is now pricing one-ways at half the price of a round-trip.
Combined with a functional award search calendar, this will make SkyMiles easier to redeem for many. I'll miss having stopovers on award tickets, but this is likely more useful for the majority of travelers.
---

TIPS: Earning Miles & Promos
Earn 5x Points At Grocery Stores This Quarter
A Few More Hours To Purchase Hyatt Gift Cards For 10% Off
A New Year Of American Express Platinum Airline Fee Credits
Consider Buying Amazon Gift Cards Today
I Under Diversified My Points… Oops!
Starwood's Spring 2015 Double Play Promotion Details
Five Miles & Points Deals To Take Advantage Of By December 31, 2014
Alaska Offering Mileage Plan Members Free Checked Bags In January
Q1 2015 Hilton Honors Hotel Category Changes
TRICKS: Redeeming Miles
China Eastern & China Southern Awards Now Bookable On Delta.com
Delta SkyMiles One Way Awards Now Bookable
Air France FlyingBlue March/April Promo Awards — Up To 50% Off
Alaska Mileage Plan Winter Award Sale
You Don't Have To Be Rich To Fly Etihad's First Apartments
TRAVEL With Lucky
10 Most Read Posts Of 2014
My 2015 Airline & Hotel Elite Status Strategy
My Suite At The Grand Hyatt Kuala Lumpur Was Vandalized!!!
Why Does American Bother With International First Class?
Cancelling My $90 Hotel Stay Will Cost Me $600?!
REVIEWS & Trip Reports
Best Trip Ever: Introduction
First Look: Etihad's New Apartment In The Sky
NEWS & Updates
Saudia Won't Introduce Gender Segregated Seating After All
Flying Coach: Parody Trailer
Saudia To Introduce Gender Segregation On Flights
Video Of Kim Jong Un Flying His Own Jet
Korean Air Executive Detained Over "Nut Rage" Incident
Reciprocal Agreement Between US & German Trusted Traveler Programs
Video Footage Of Virgin Atlantic Emergency Landing
Scary Thought: Someone Spent $230,000+ On Delta Last Year
First Review Of Etihad's A380 The Residence
AirAsia QZ8501 Surabaya – Singapore Missing
---
Hope everyone had an happy and safe New Years! I'm looking forward to another great year of travel and sharing stories with you guys!