Here's your weekly update about Heather Cho, the nutty Korean Air executive that had an A380 bound for Seoul Incheon returned to the gate after she was displeased with the way she was served nuts.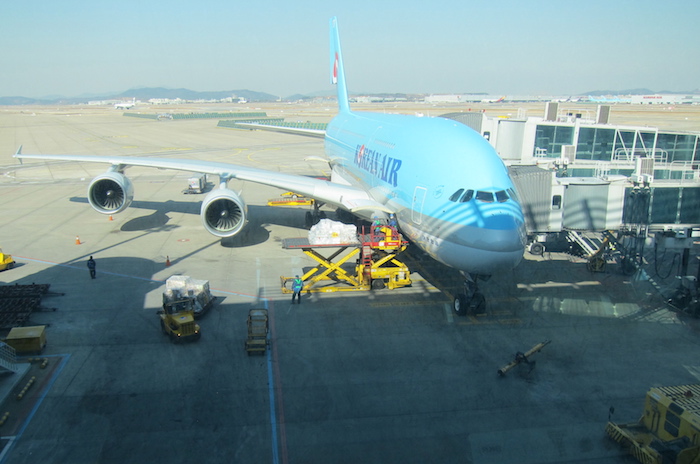 To start, here are my previous posts in the saga:
A week ago I wrote about how an arrest warrant had been sought for Heather Cho for violating aviation safety rules, including charges of a change in a flight plan, assault on a plane, coercion and interference in the execution of duty.
Well, via Reuters, it looks like a court has now detained Heather Cho:
A South Korean court on Tuesday ordered that a former Korean Air Lines executive be detained for delaying a flight following an outburst over the way she was served nuts, in a case that prompted both outrage and ridicule.

The court's decision late on Tuesday comes after local prosecutors last week sought a detention warrant for Cho, 40, who faces charges of violating the aviation safety law.

"The necessity for detention is recognised as the case is grave and there has been an attempt to systematically cover up charges from the beginning," Lee Kwang-woo, a judge at the Seoul Western District Court who handles media affairs, said in a text message.

The ministry came under fire after revelations that some of its officials leaked information to the company and committed other misconduct during the investigation. The ministry said on Monday it would penalise eight officials involved in the case, one of whom was detained on Friday.
Seems like Ms. Cho's new year is about to be off to a great start!