Gary posted earlier about how Virgin Atlantic is introducing one piece pajamas in Upper Class — "onesies," if you will. They'll be trialing these on select longhaul routes as of mid-June. They're unisex, and they're the first time an airline has offered something like this. They have the Virgin Atlantic logo on the front, and say "Sleepy Head" on the back.
Okay, these actually look pretty cool, though I just have one question — how the hell are you supposed to change into them? Lavatories are already almost too small to change into two piece pajamas, but the amount of bending over and arm "flappage" required to put on a onesie seems like more than could reasonably be done in the lavatory of a Virgin Atlantic plane.
Virgin Atlantic does currently offer "regular" pajamas, though they're both really low quality and run really small, so even when flying them I wear my own pajamas.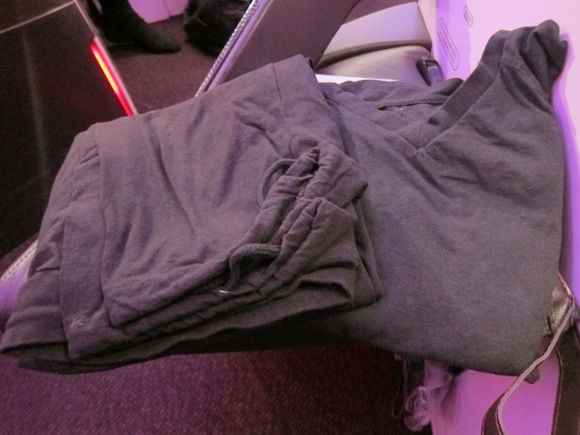 Virgin Atlantic Upper Class sleeper suit
Much like Gary, I really like my American Airlines pajamas (which they offer in international first class), as they wash really well and are super-light. Meanwhile I love British Airways' pajamas, though after one wash they wouldn't fit a Barbie doll.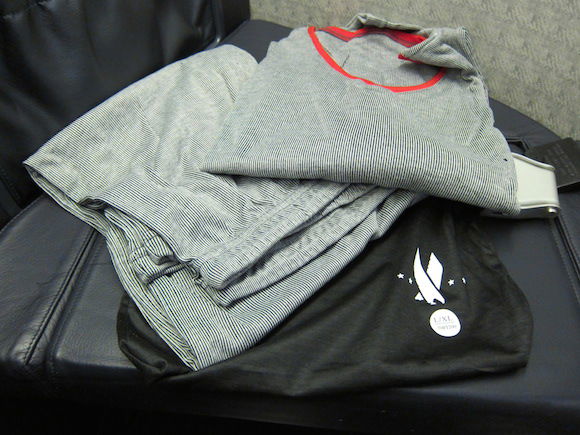 Anyway, if anyone tries out the Virgin Atlantic onesies, I'd love to hear how they are!