I had a roughly four hour layover in Lima (LIM), as I was arriving from Panama City on Copa around 8PM, and departing to Miami on LATAM at around 12AM. During my layover I had the chance to check out the Sumaq VIP Lounge, which is the contract lounge used by many airlines at the airport (and it's where I was sent as a LATAM business class passengers).
While not the greatest lounge on earth, the Sumaq Lounge was a breath of fresh air as far as contract lounges go — it wasn't terribly crowded, which sure counters the trend nowadays. Separately I'll be reviewing the Priority Pass restaurants at the airport, as Lima has an interesting setup in that regard.
Sumaq Lounge Lima location & hours
The Sumaq Lounge is located inside the international terminal at Lima Airport. Upon arrival I first had to clear transit security, which was painless, and then found myself back in the international departures hall. It's worth noting that during my travels, Peru still has a mask mandate for aviation — it was the only country I visited during this trip where that was the case.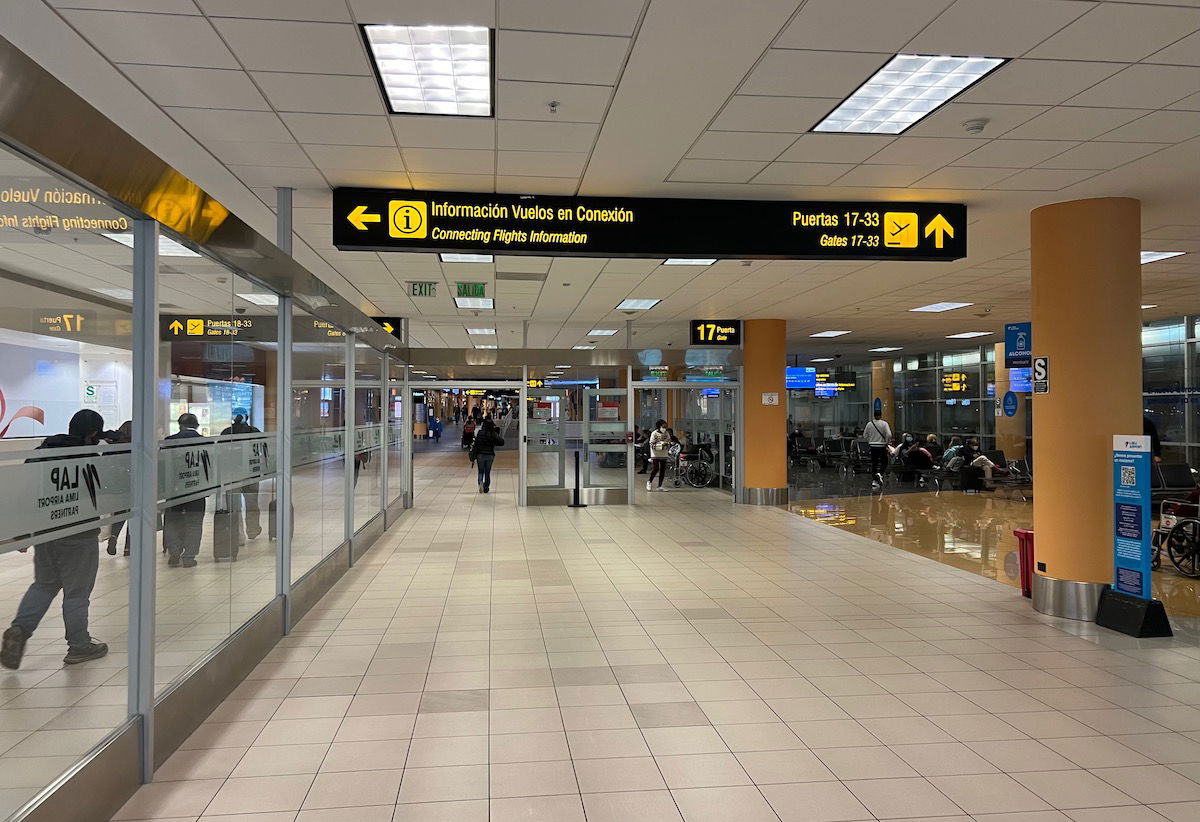 The terminal has two lounges, both of which are located near gate 17. When you're in this area, you'll see a sign pointing to the lounges on the left.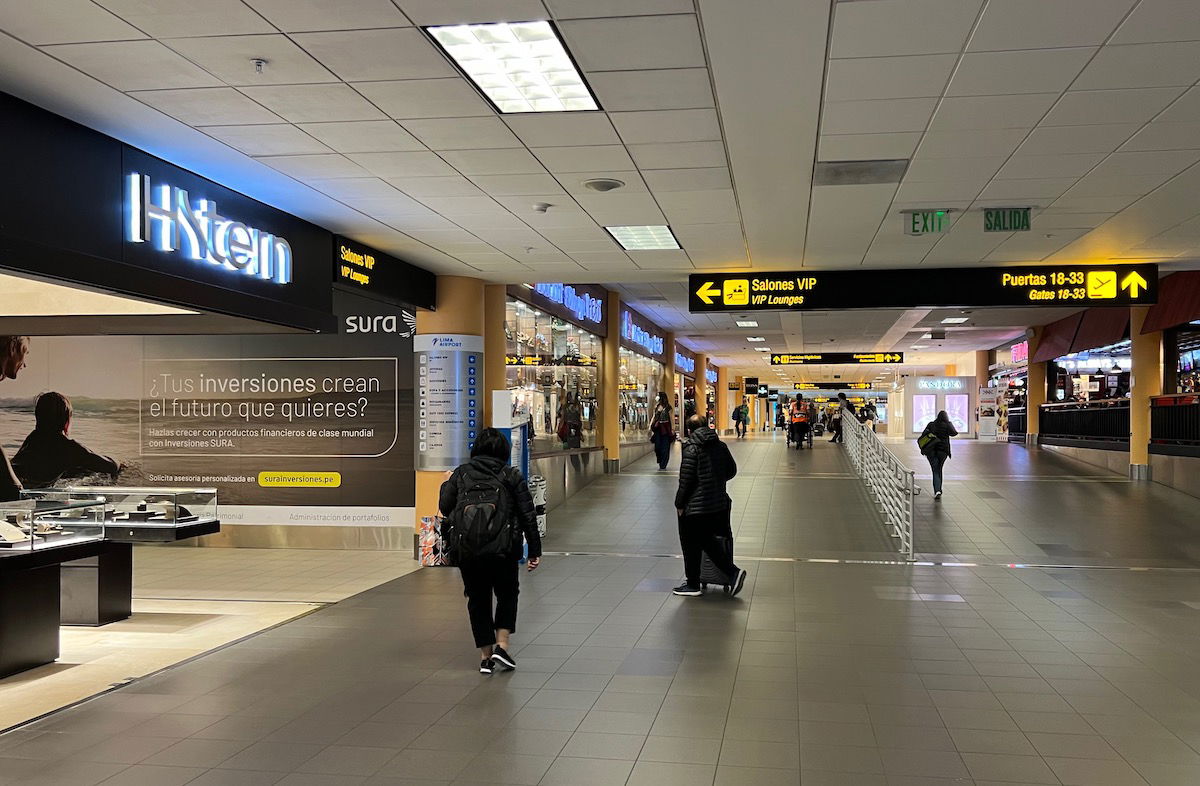 My jaw dropped when I saw the number of people queuing. I then realized that the line was for the Hanaq Lounge next door, which is open to Priority Pass members. The Sumaq Lounge, which isn't open to Priority Pass members, had no line. Whew. I think unfortunately the below picture is the reality at all too many lounges nowadays.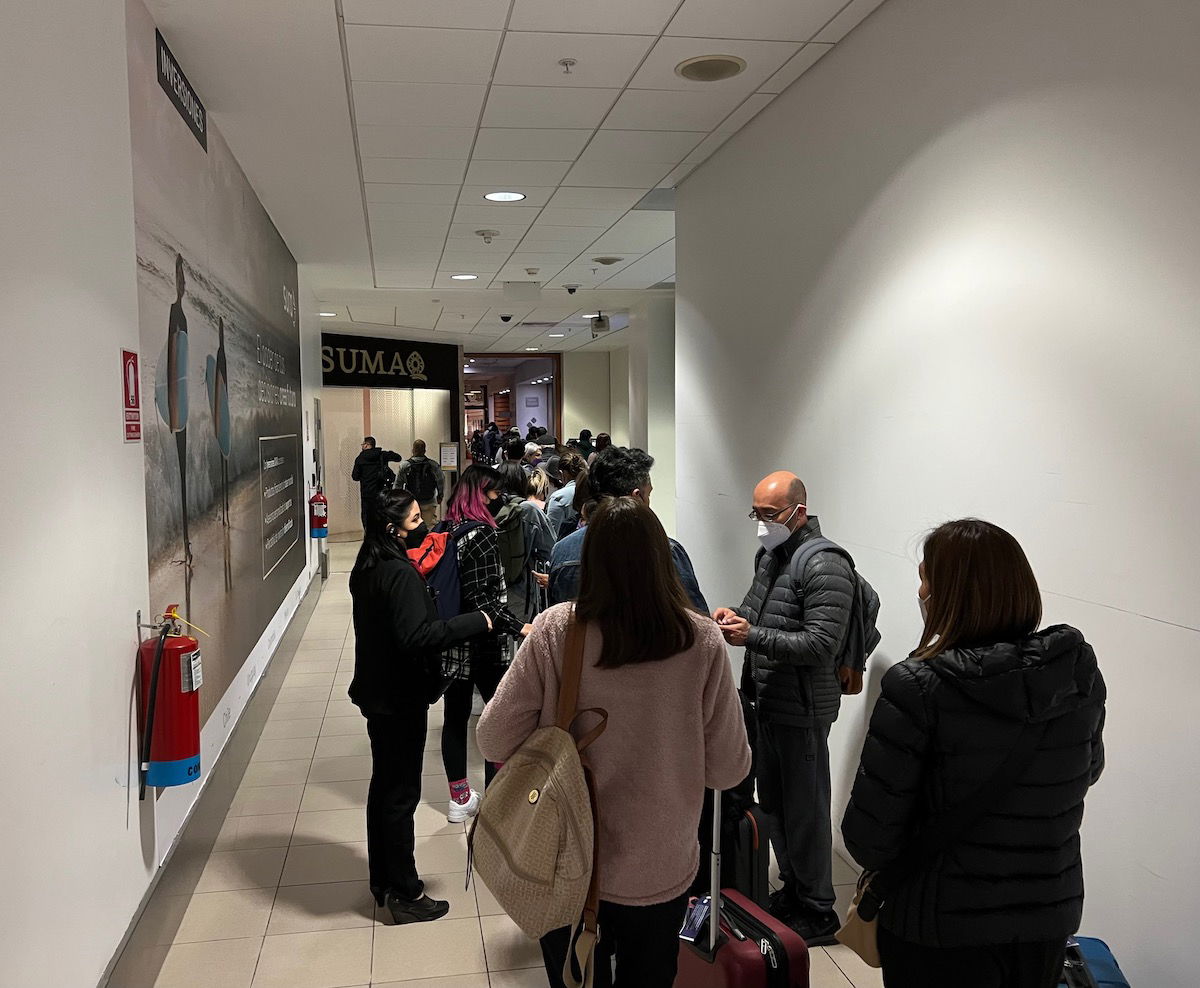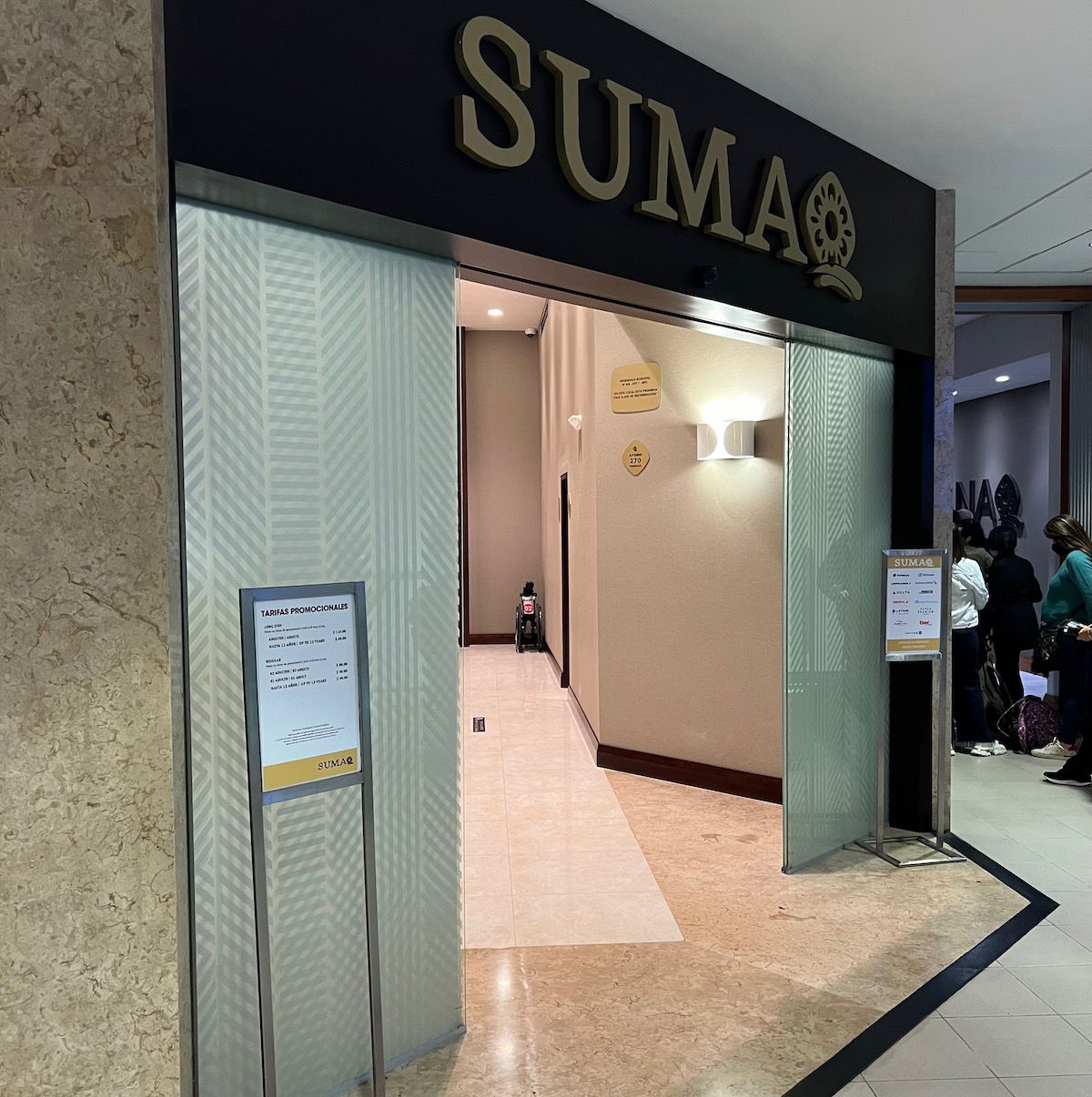 The Sumaq Lounge is open 24/7, reflecting that Lima Airport has flights all hours of the day and night.
Sumaq Lounge Lima entry requirements
The Sumaq Lounge is used as the contract lounge for premium passengers on many airlines, including Aeromexico, Air Europa, Air France, American, Delta, Iberia, KLM, LATAM, and United. Access to the lounge can also be purchased at the door.
When entering the lounge, each passenger is handed a slip of paper with a barcode, as this can be used for free alcoholic drinks (each passenger receives one complimentary drink — I'm not really much of a lounge drinker, but that seems stingy).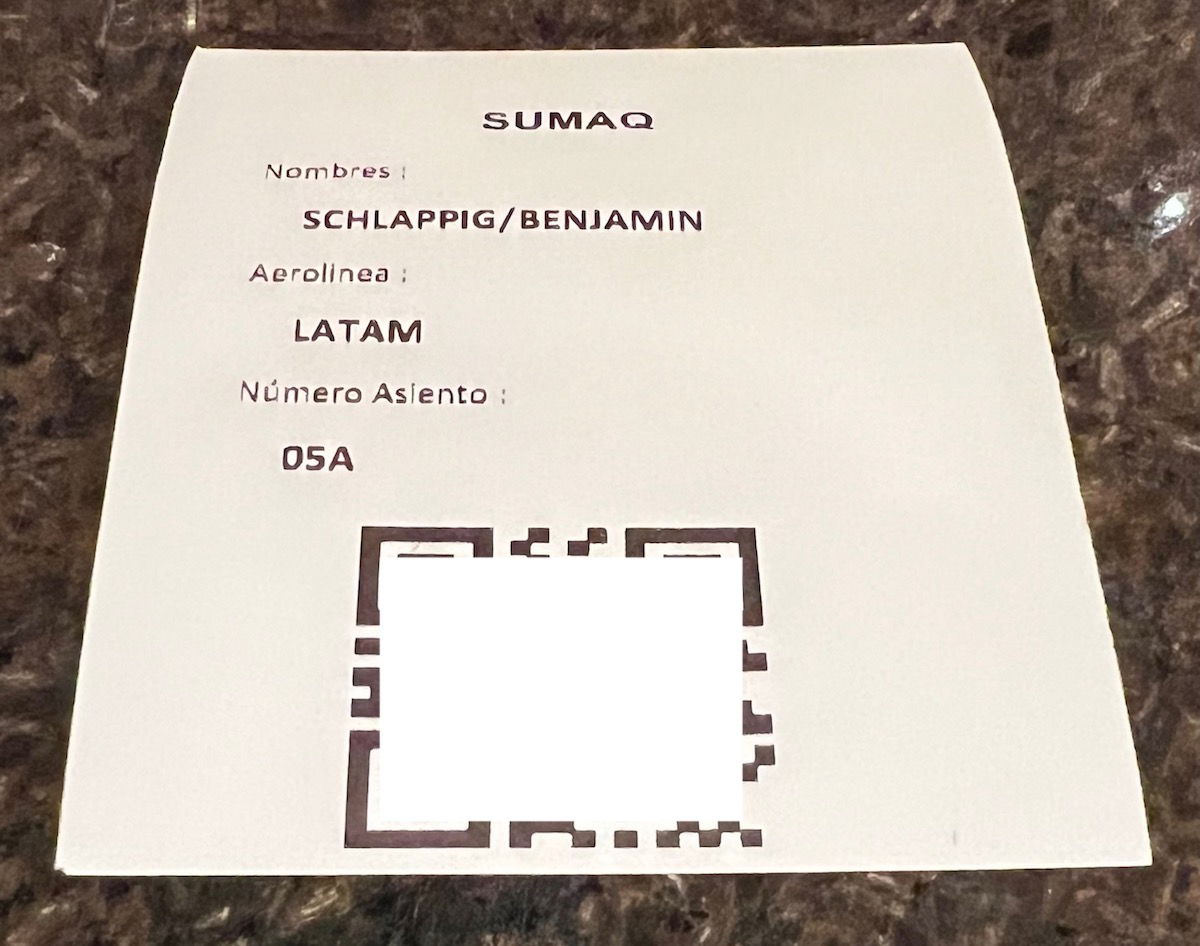 Sumaq Lounge Lima seating & layout
The Sumaq Lounge Lima is a decent size — it's over 1,200 square meters (~13,000 square feet), and has the capacity for nearly 280 guests. The lounge feels fresh and tastefully designed, and it has been renovated within the past few years. However, it also feels a bit like a dungeon, as there are no windows (at many airports that's simply the reality of available lounge space).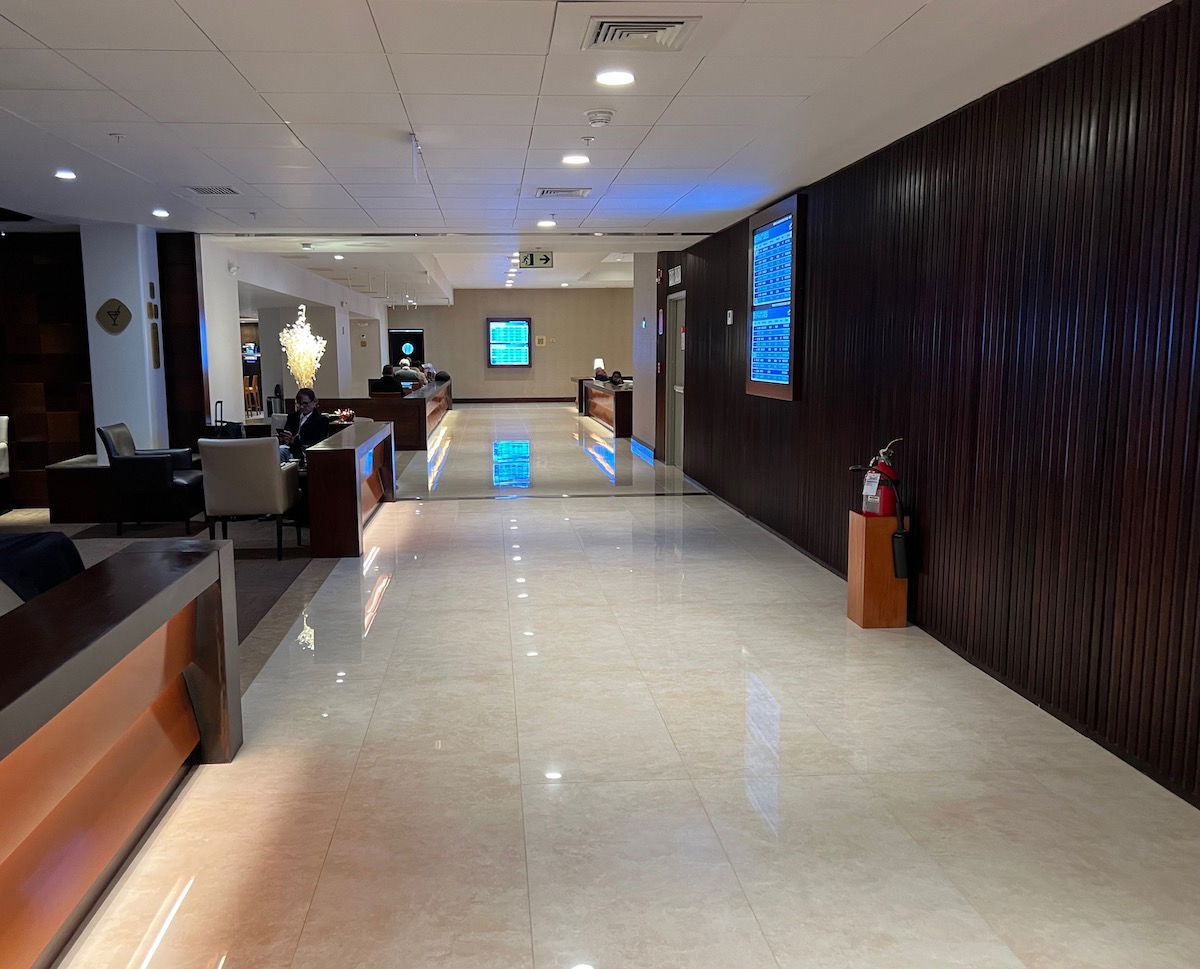 Just inside the entrance to the lounge is a sitting area with dozens of seats arranged in rows facing one another. This seemed to be (by far) the most crowded area.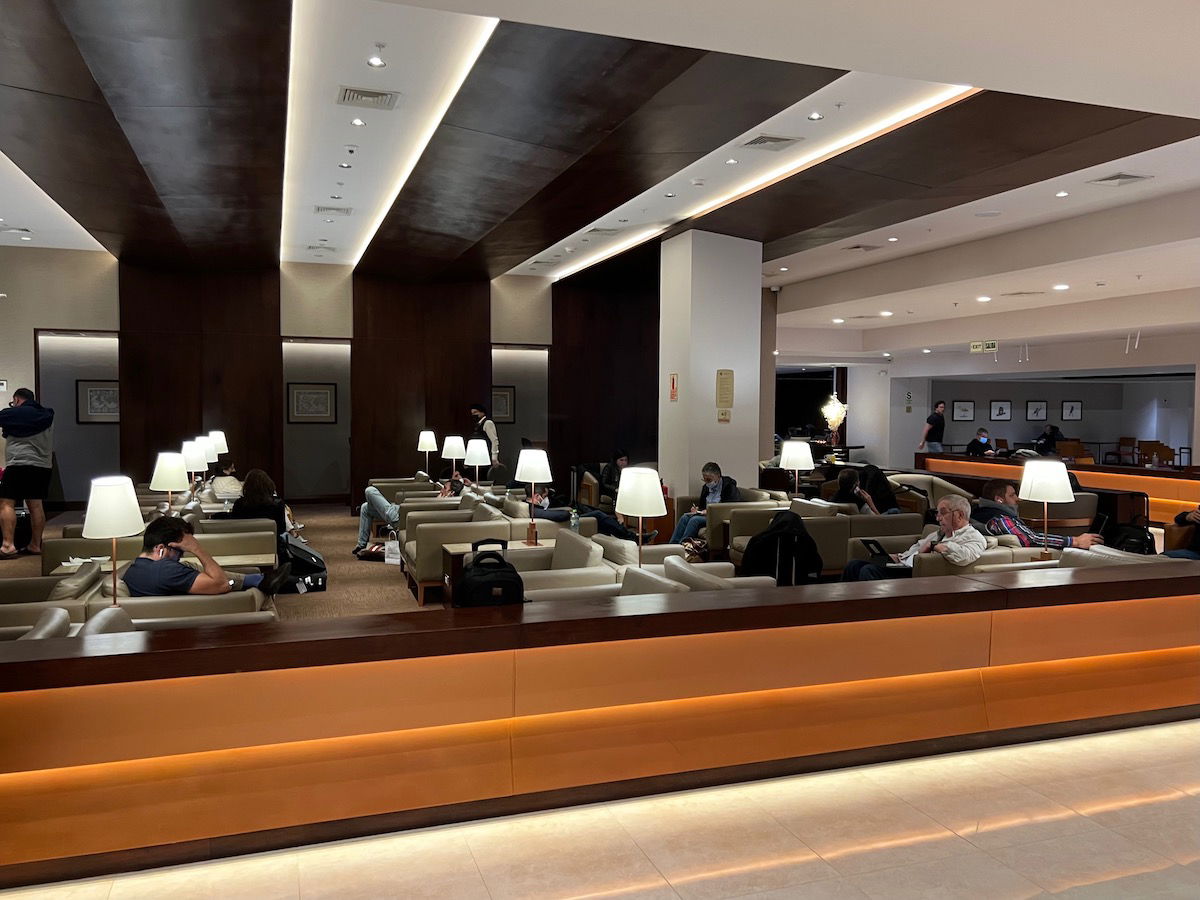 Across from that was the dining area, which featured individual dining tables with two chairs each, plus some communal high-top seating.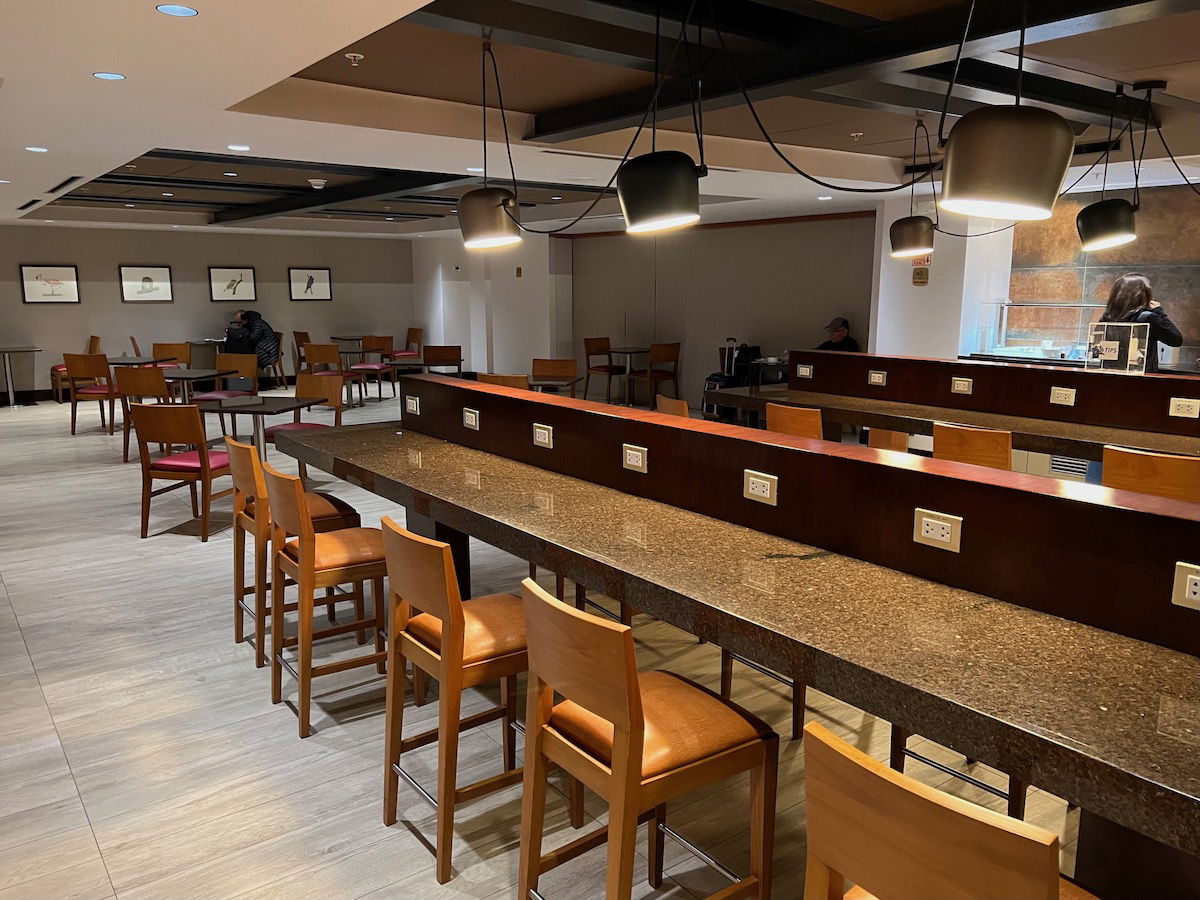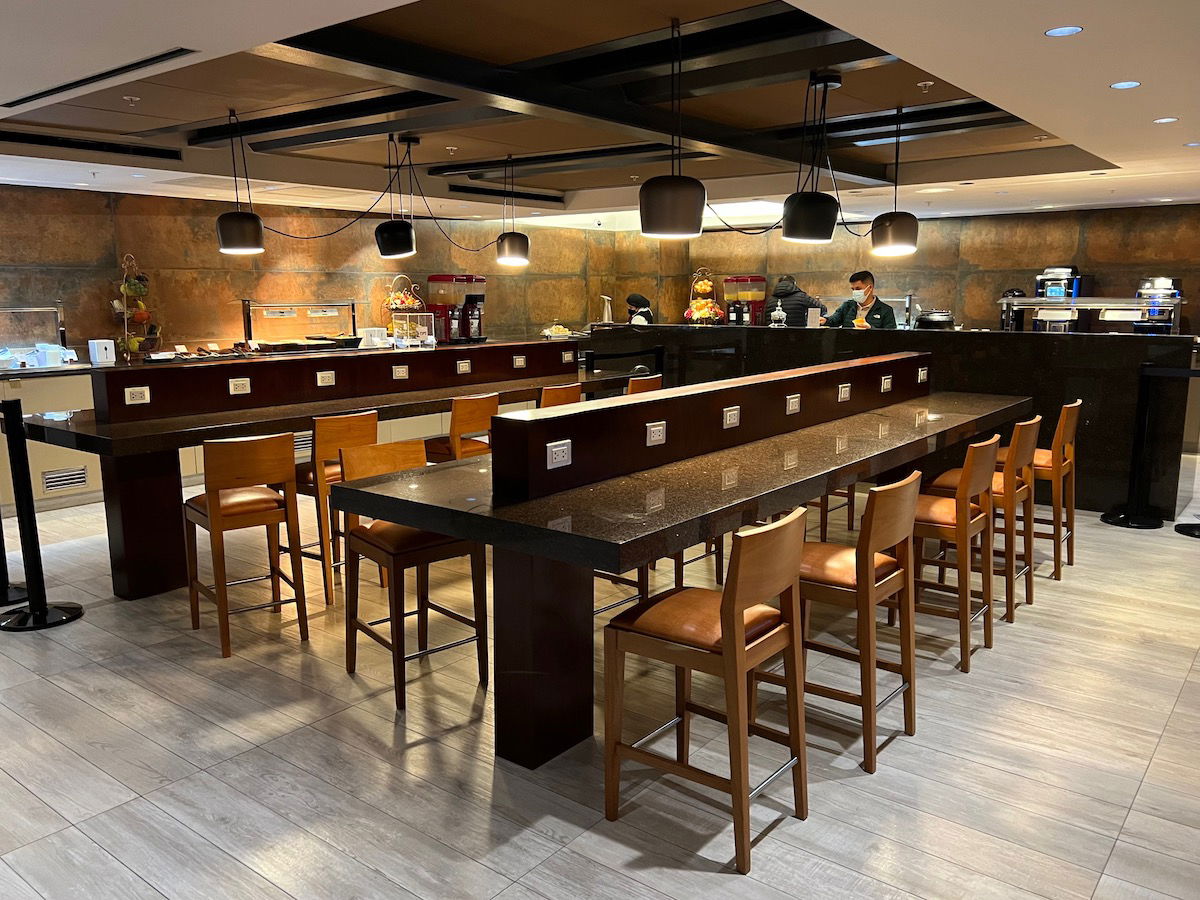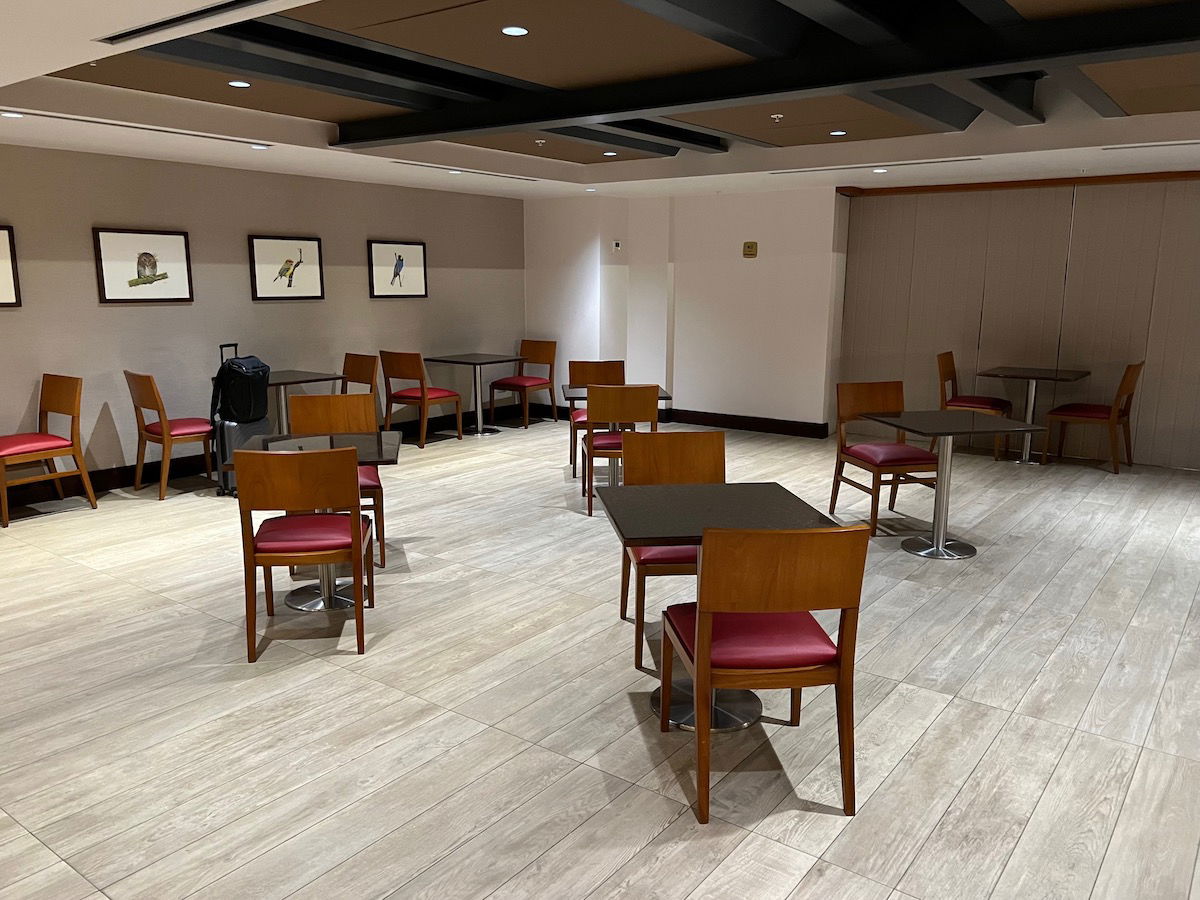 Further into the lounge was the bar area, which had more chairs, as well as some couches. All alcoholic drinks were available here.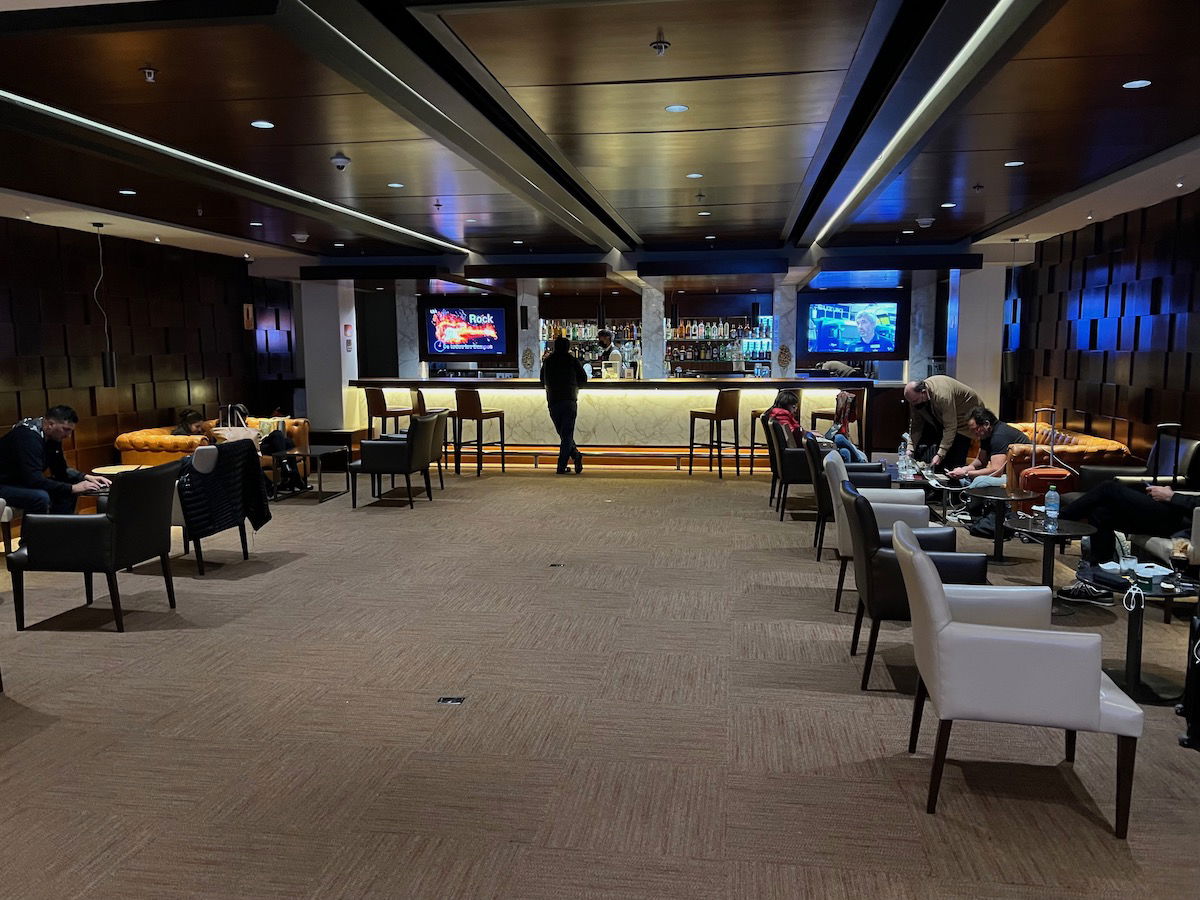 Then the back of the lounge has yet another sitting area, with more dining tables and communal tables. In theory there's supposed to be another buffet back here, but it was empty when I visited.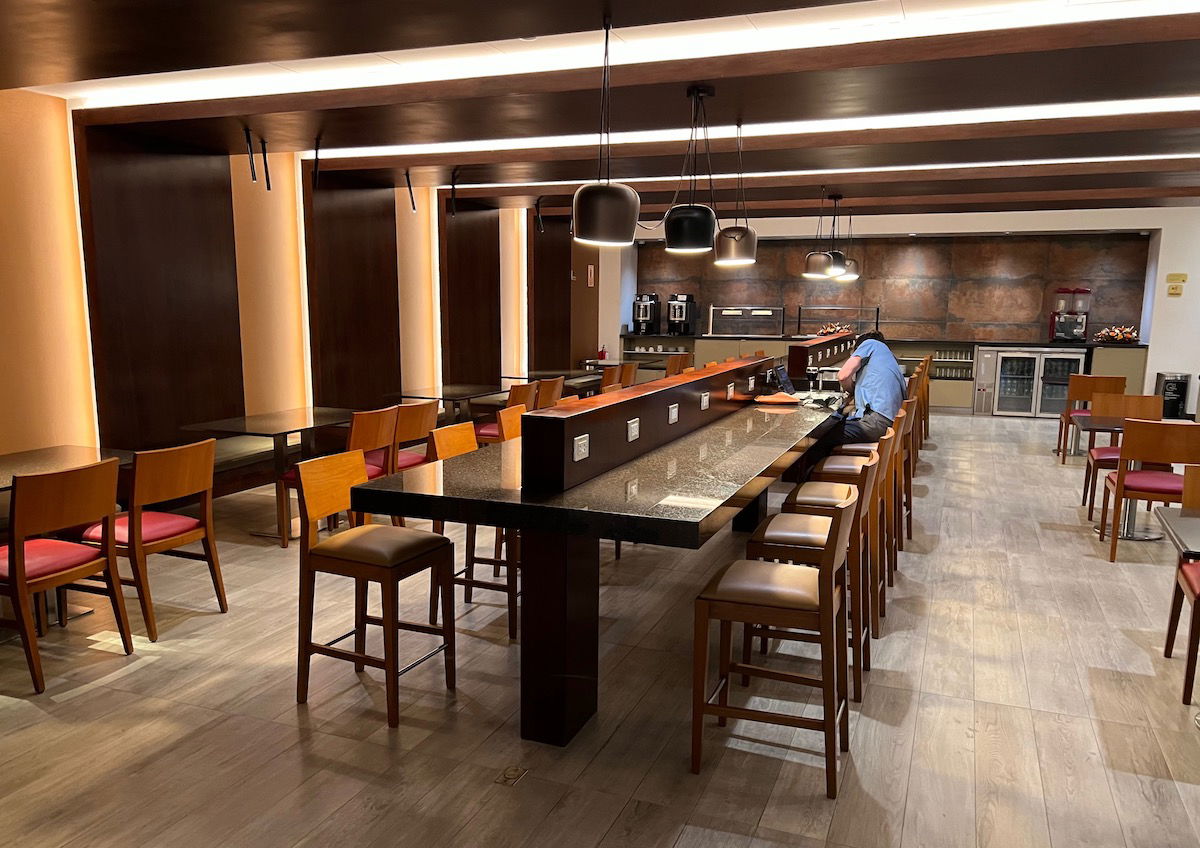 Sumaq Lounge Lima quiet room
The Sumaq Lounge Lima has one of the more impressive quiet areas I've seen in a contract lounge. It consisted of several fully flat daybeds with partitions between them, as well as plenty of outlets. People should easily be able to get a nap in here, though the lack of bedding may be a challenge for some.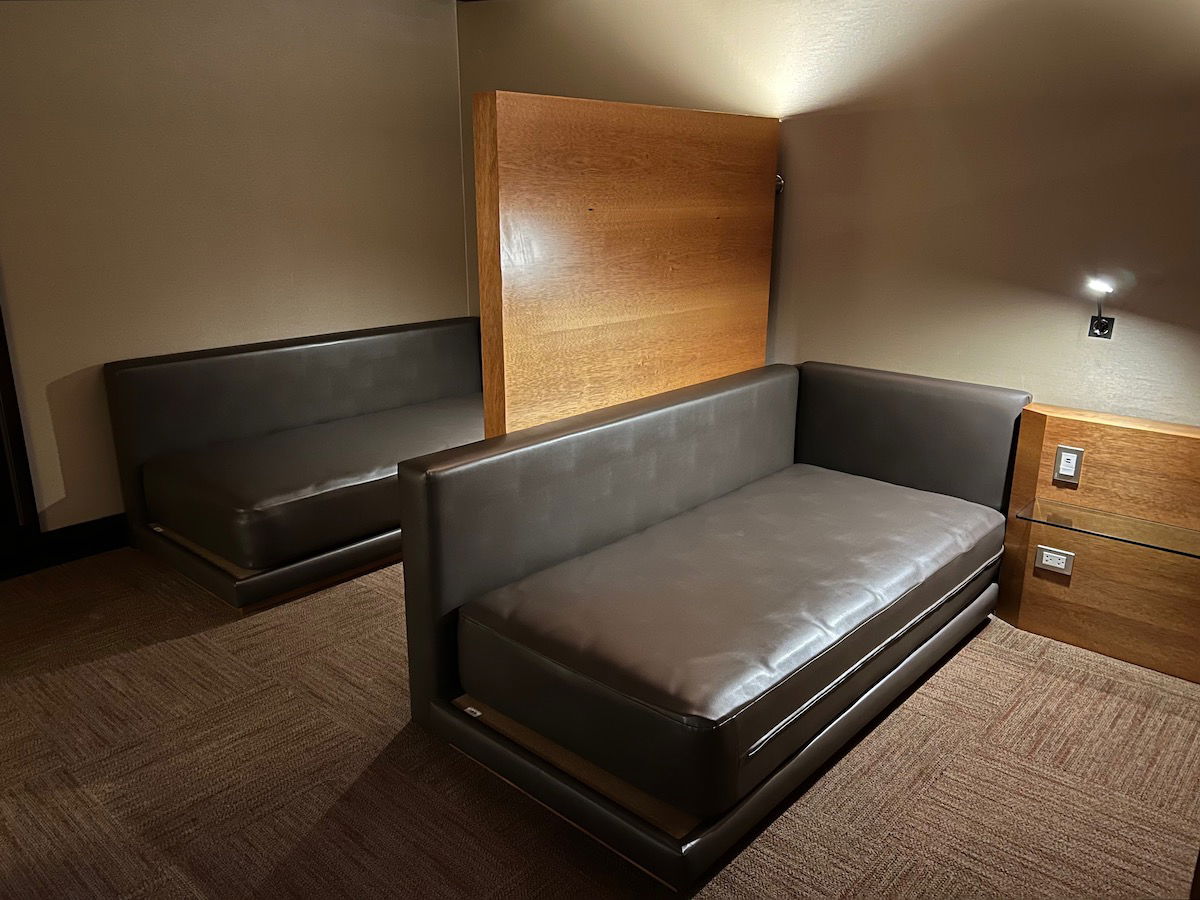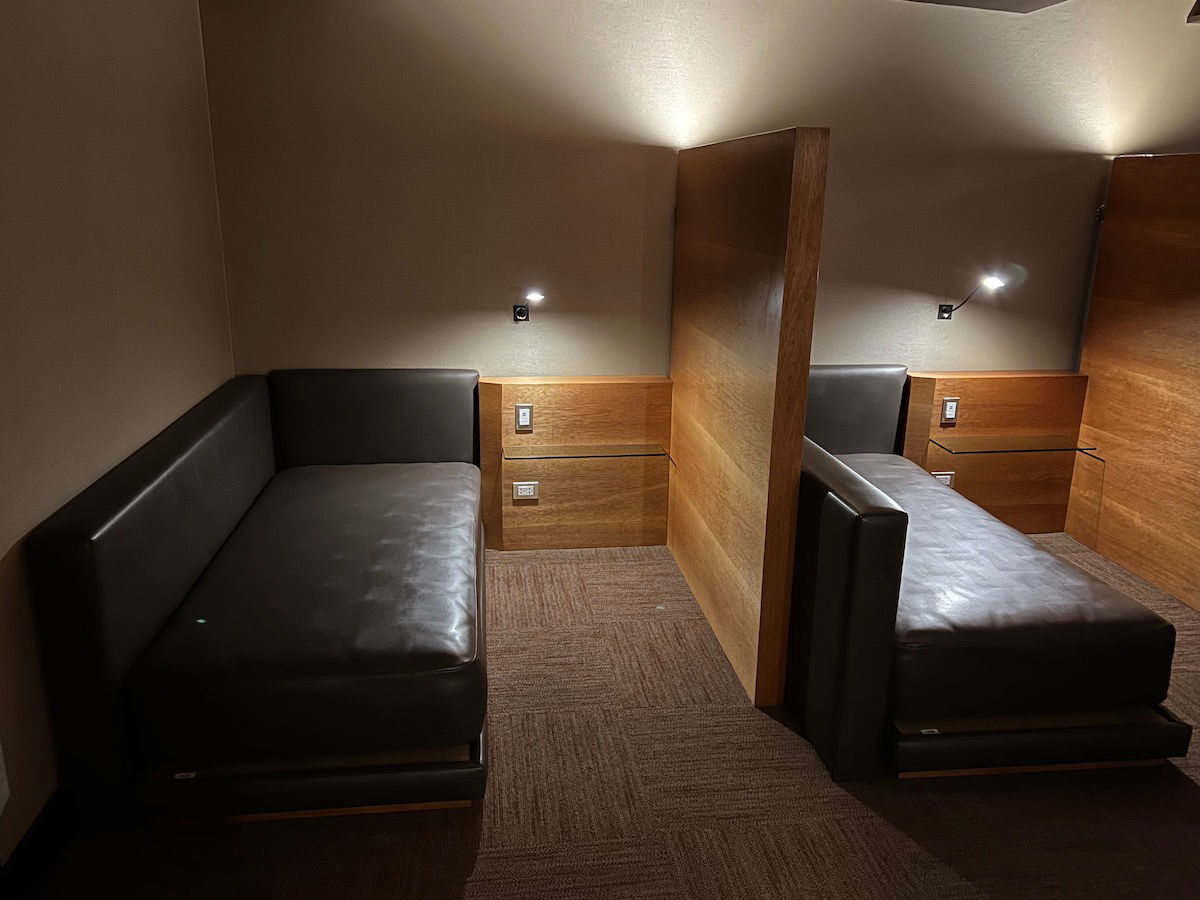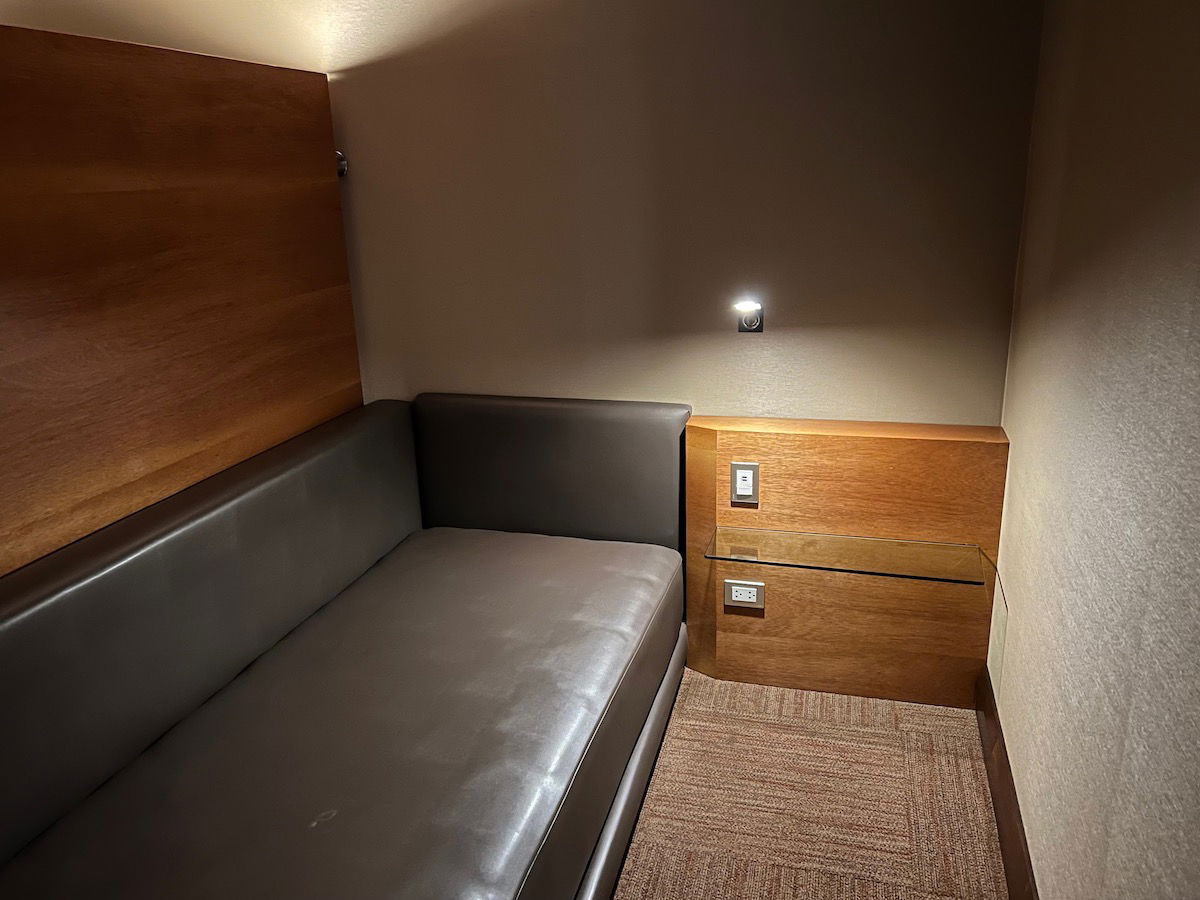 Sumaq Lounge Lima food & drinks
The Sumaq Lounge Lima has a large buffet with a surprisingly good selection.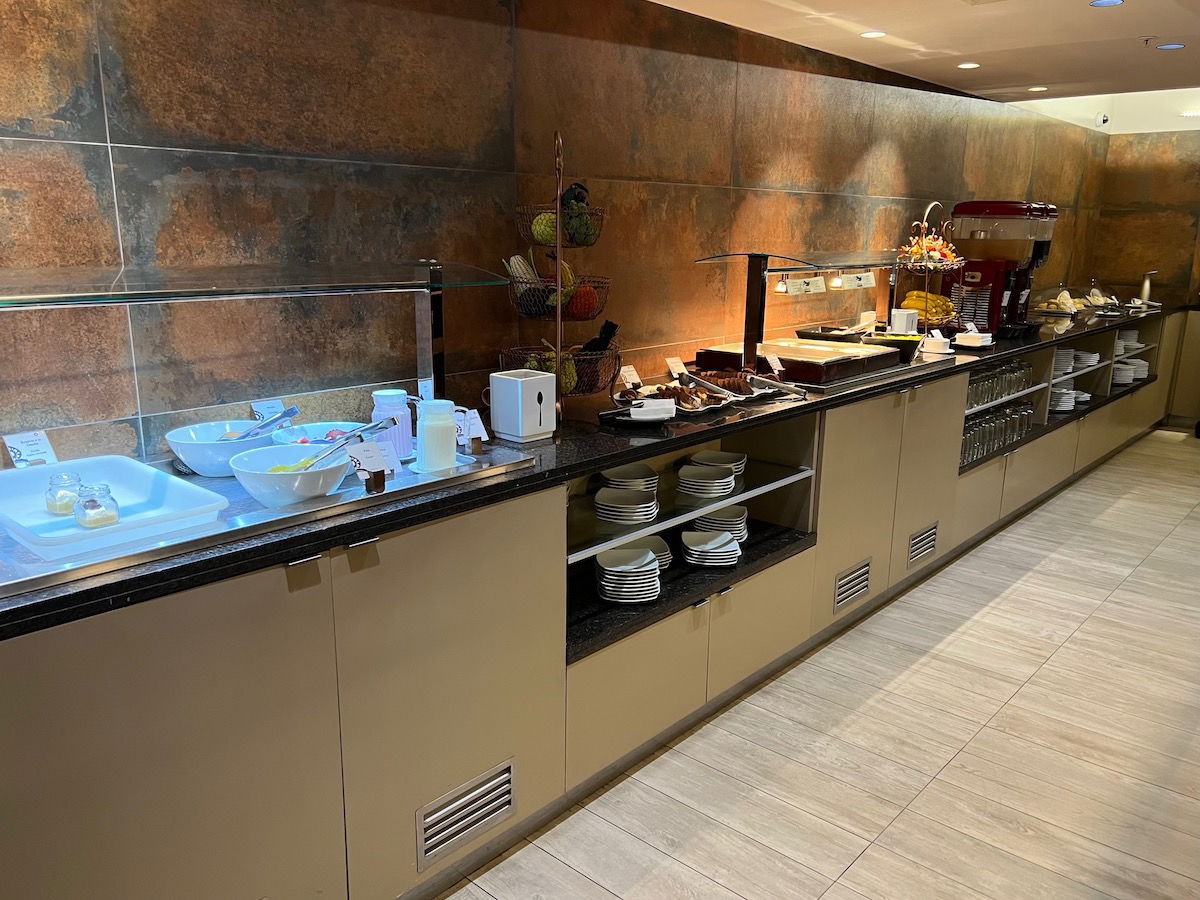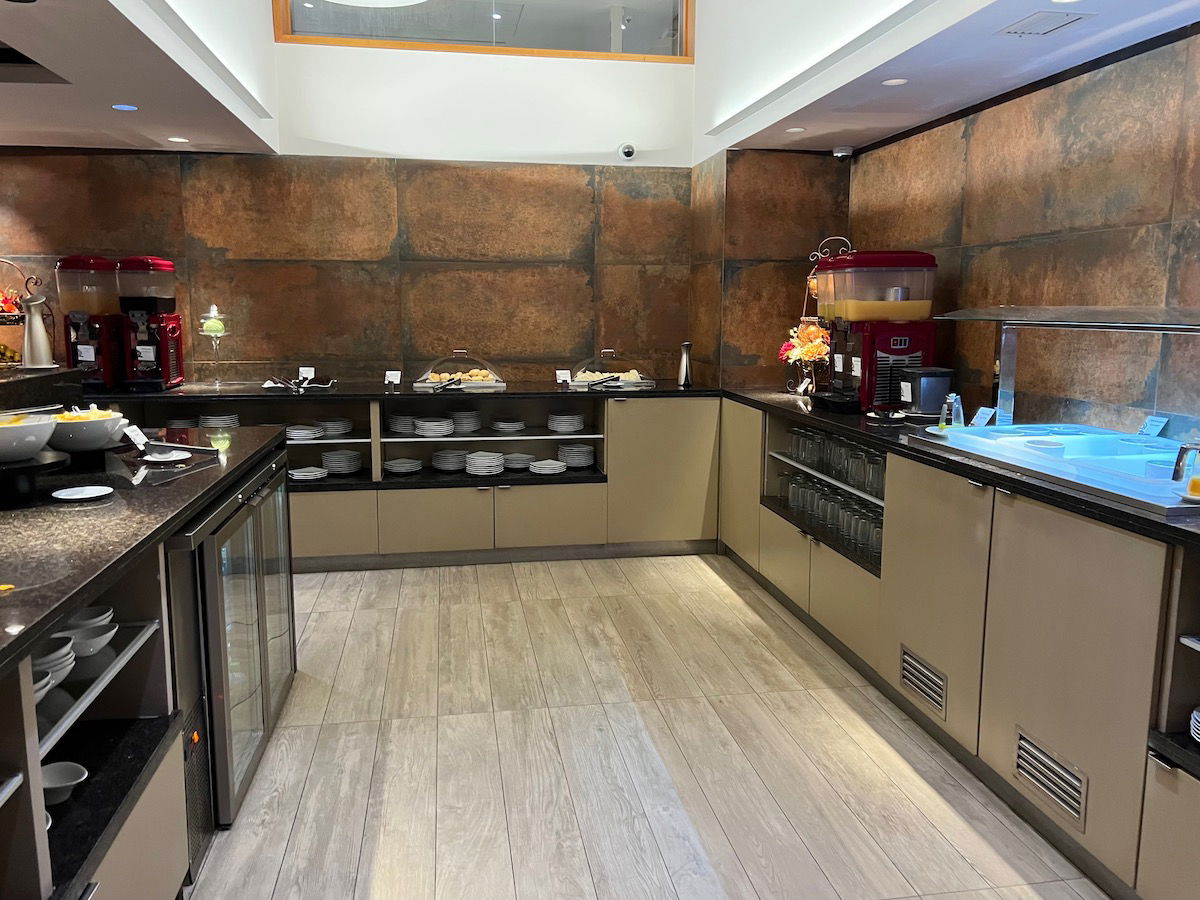 Food options included fruit, yogurt, cake, chips, chicken soup, vegetable rice, sautéed vegetables, chicken ceviche (huh?), pasta, sandwiches, salad, quinoa tabbouleh, and more.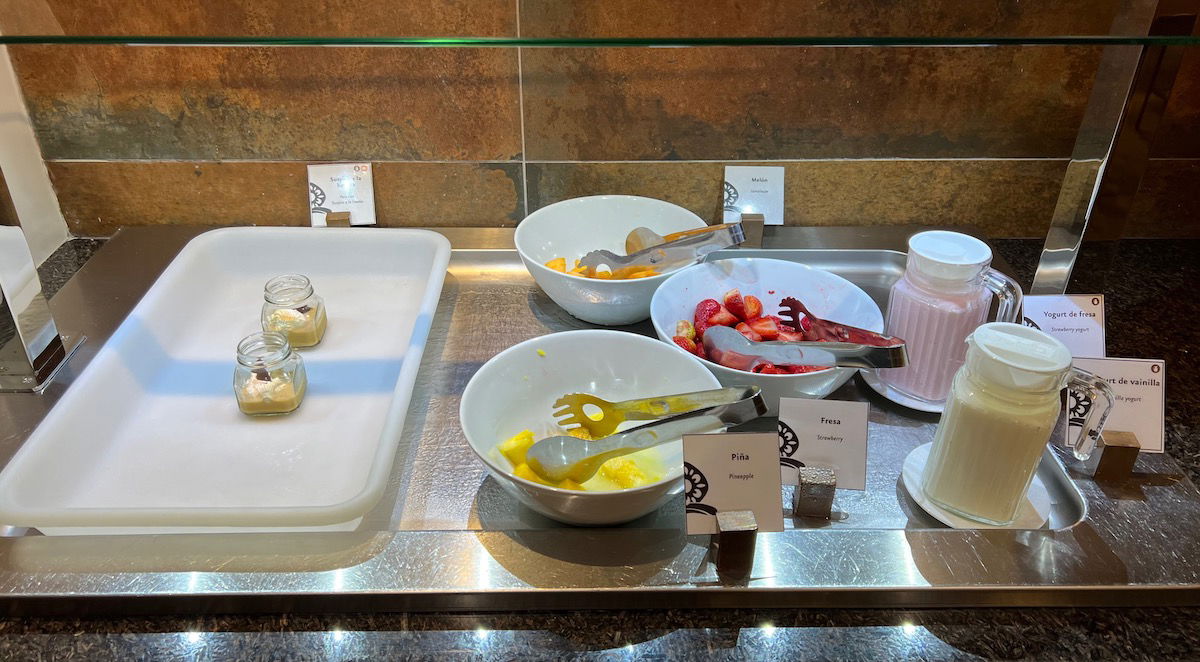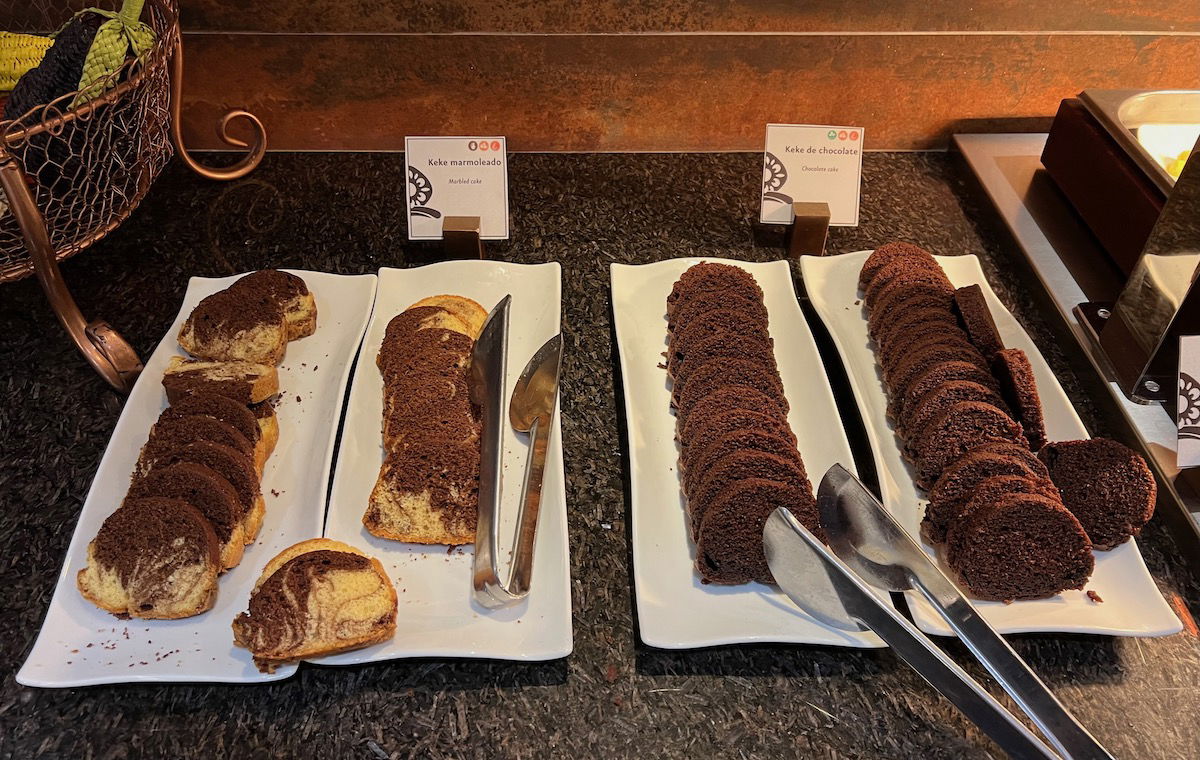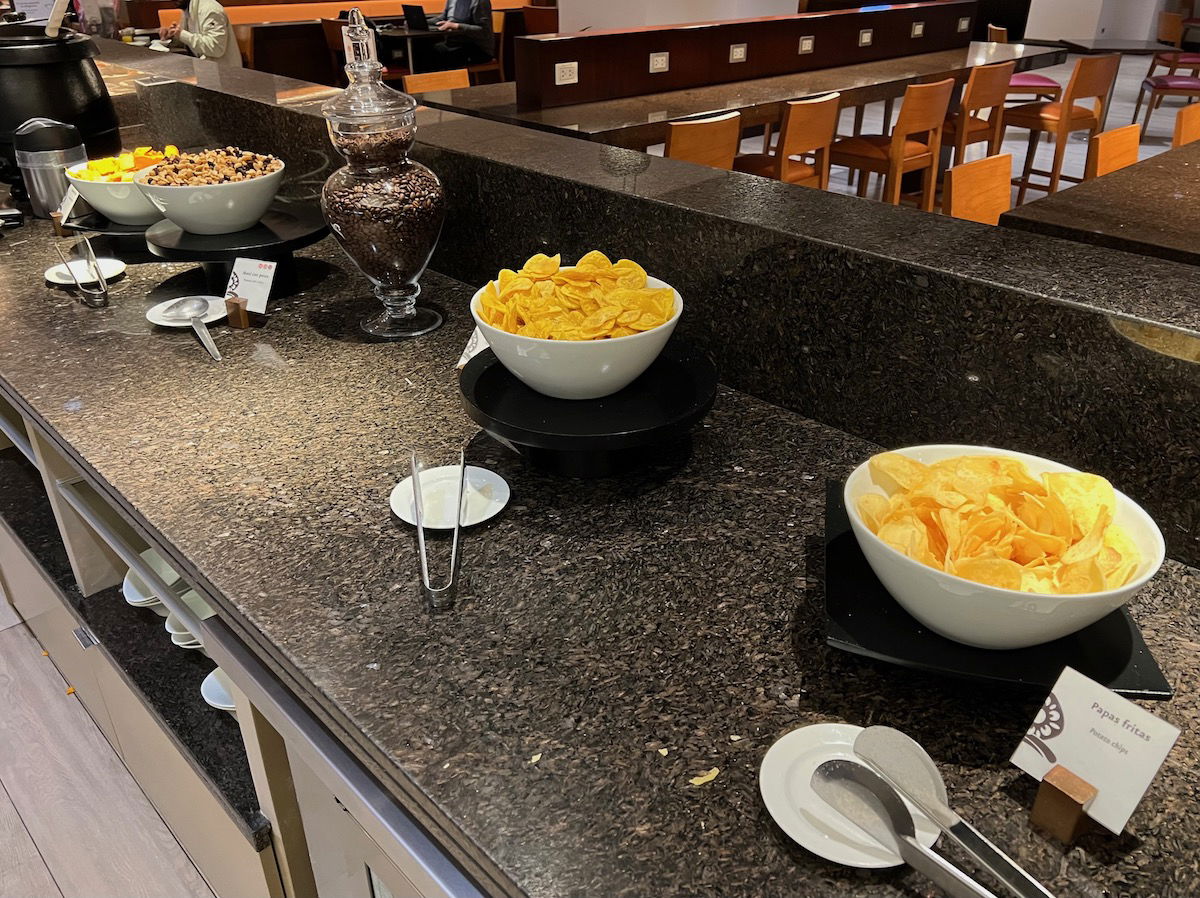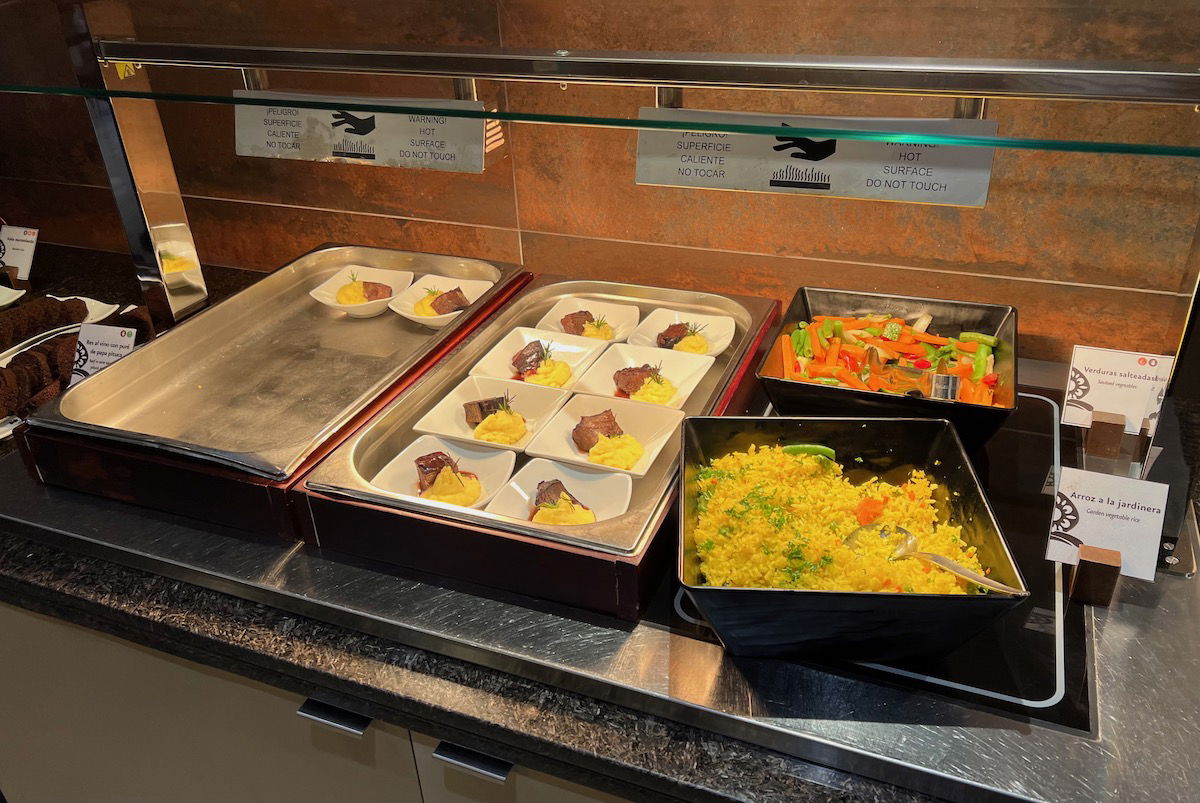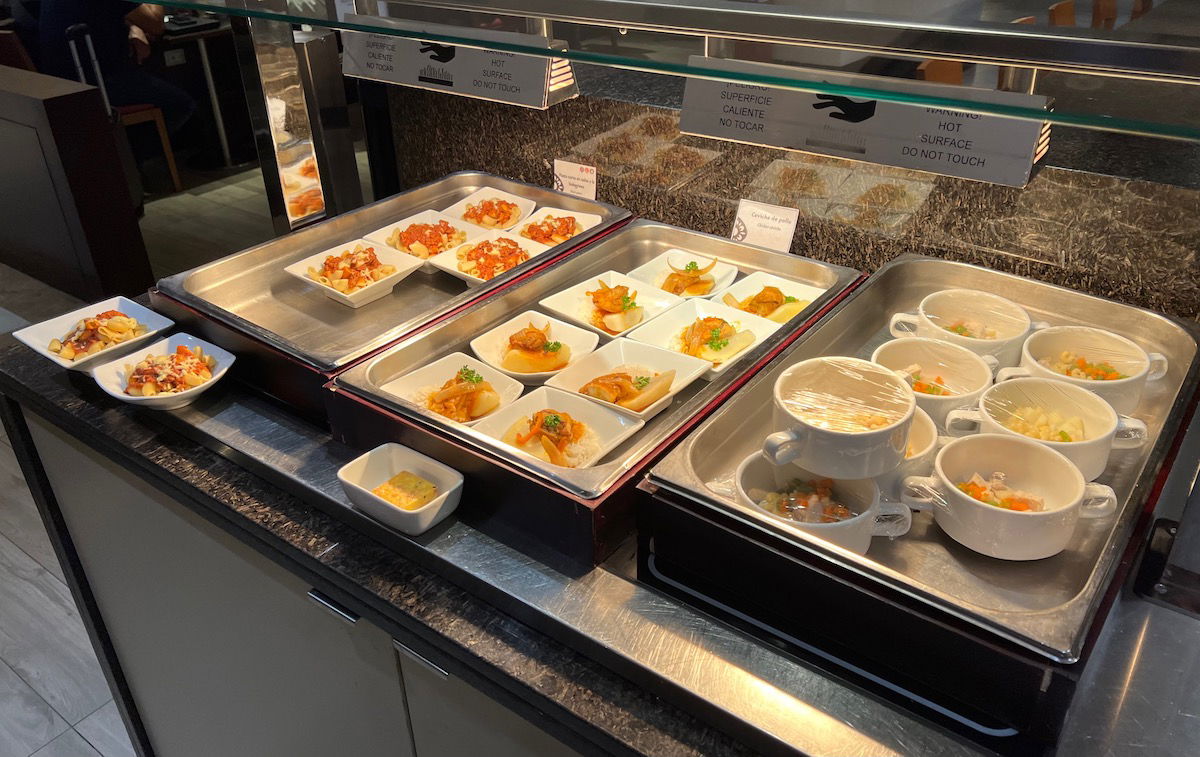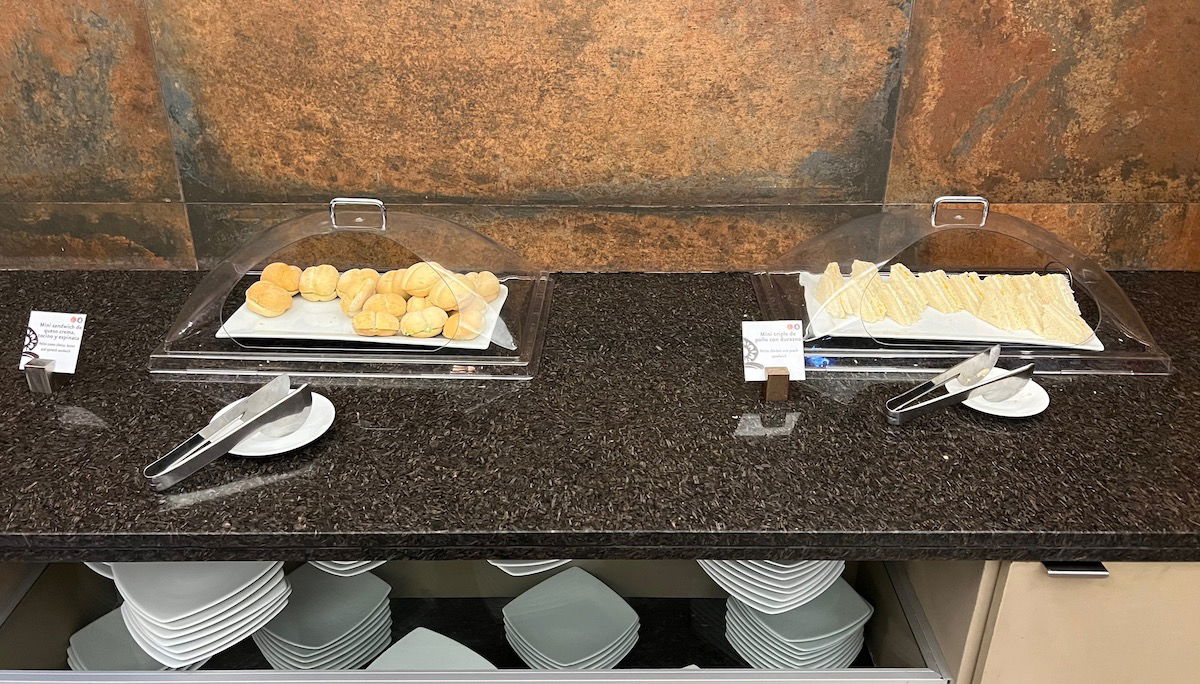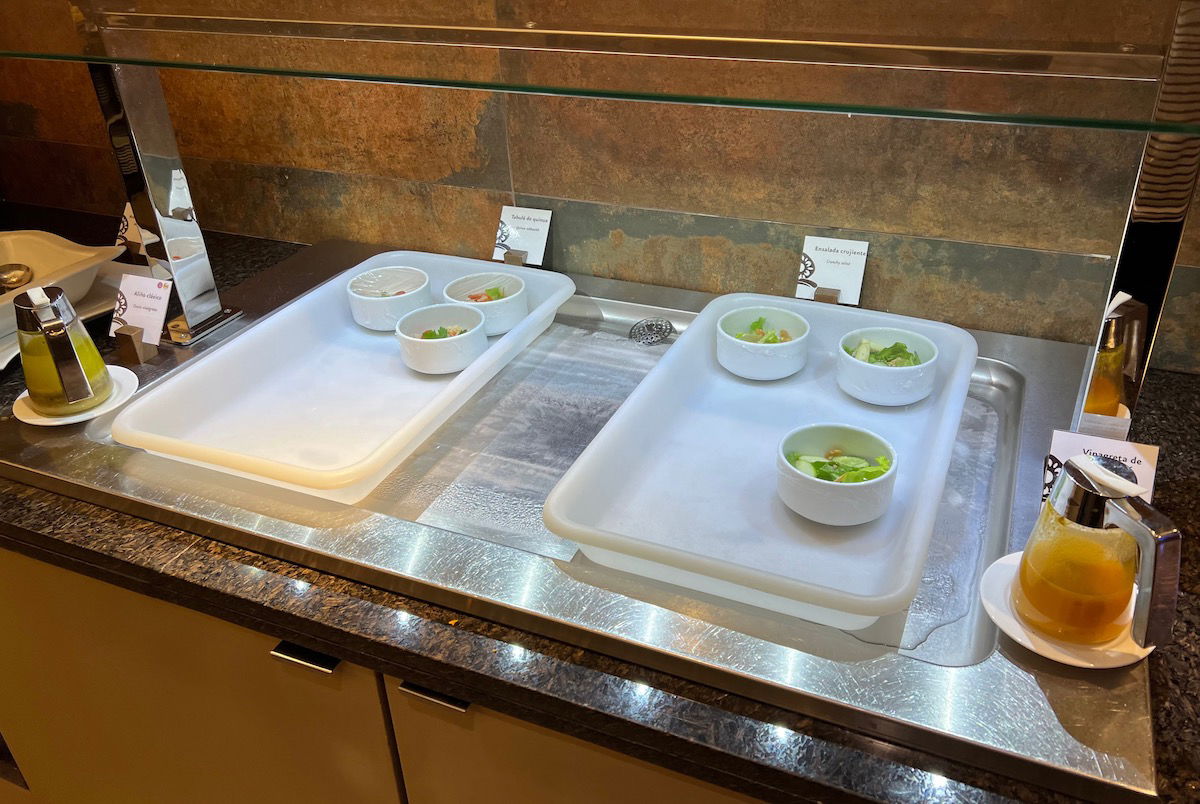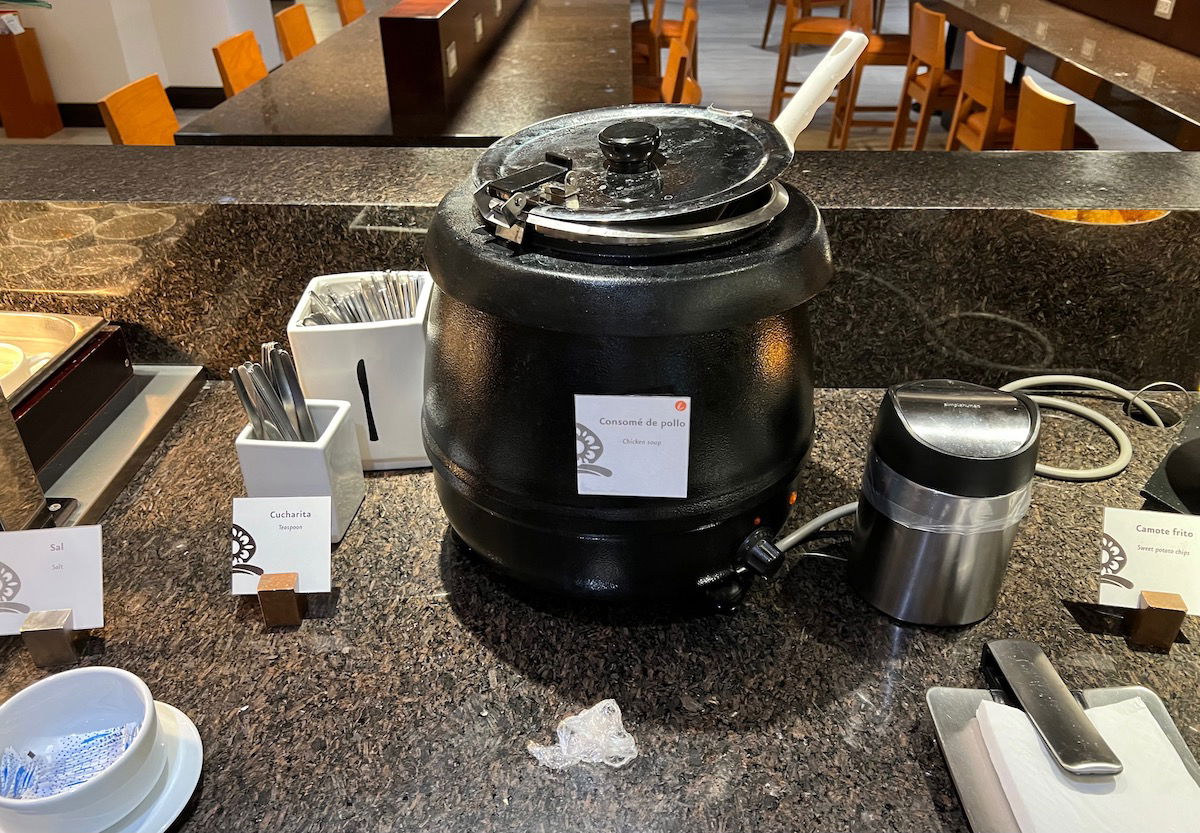 In terms of drinks, there was bottled water, a soda fountain, a machine with freshly squeezed orange juice, a coffee machine, a tea selection, and more.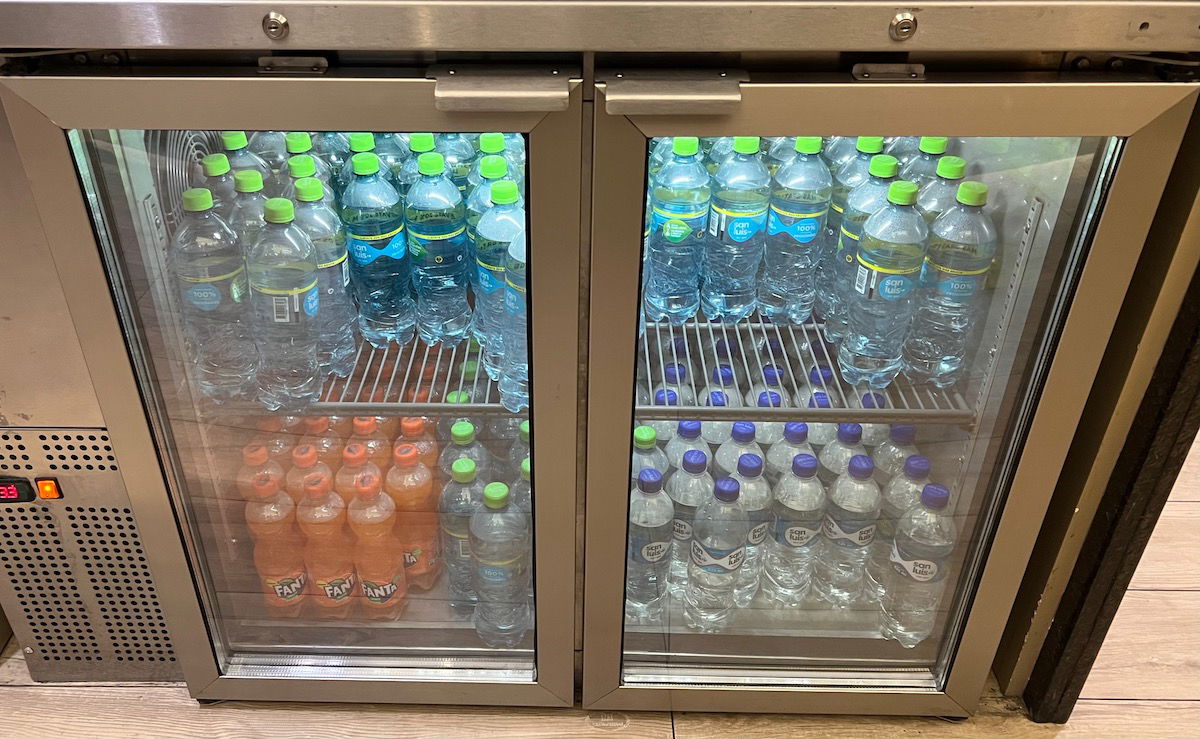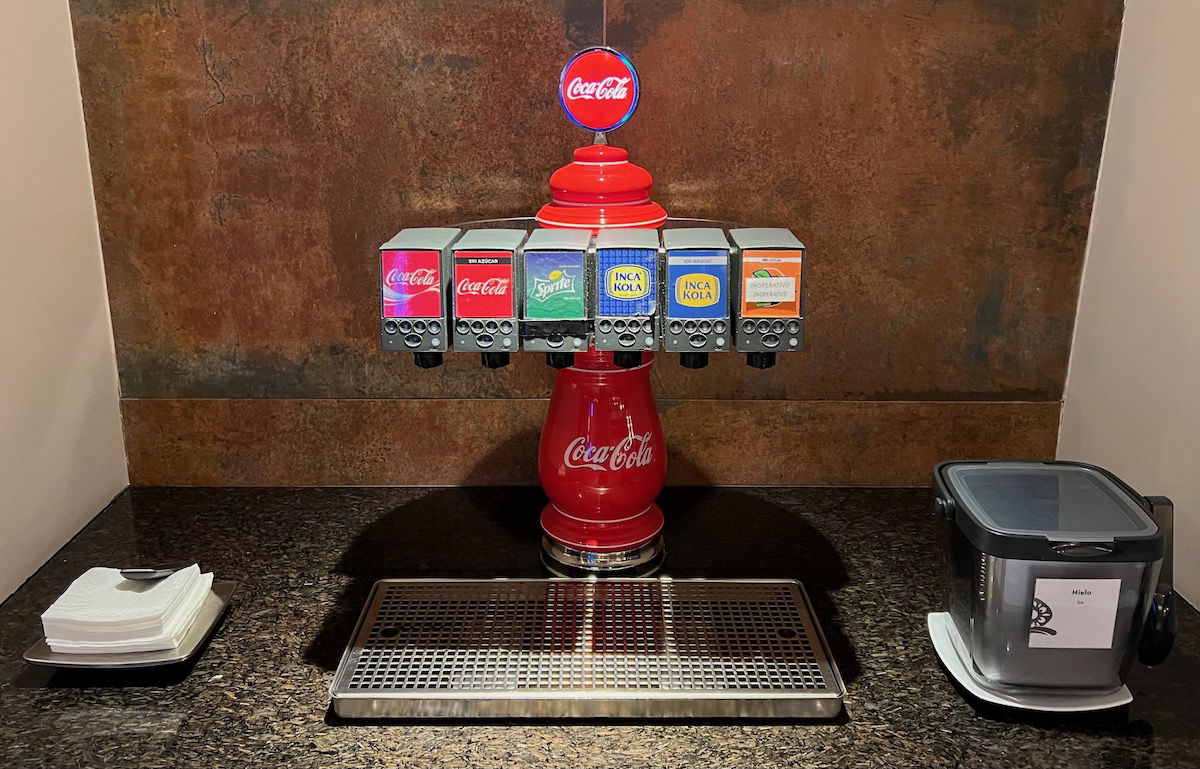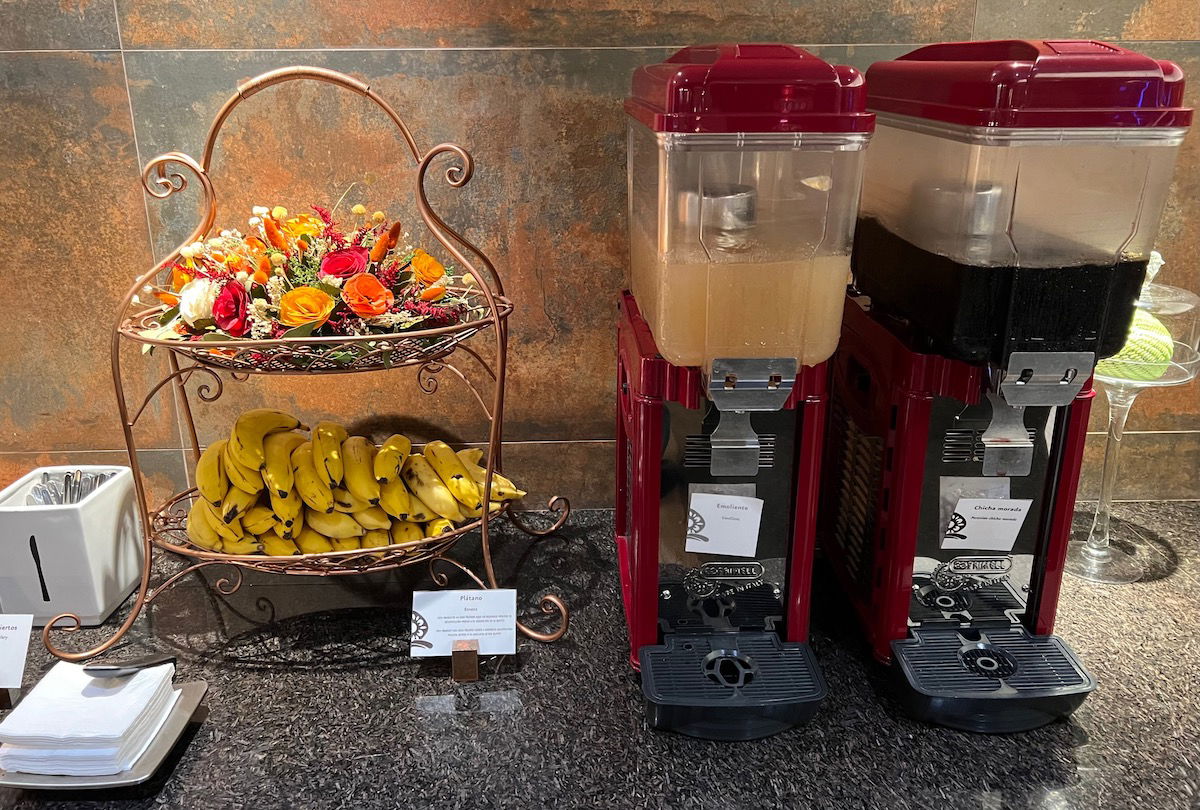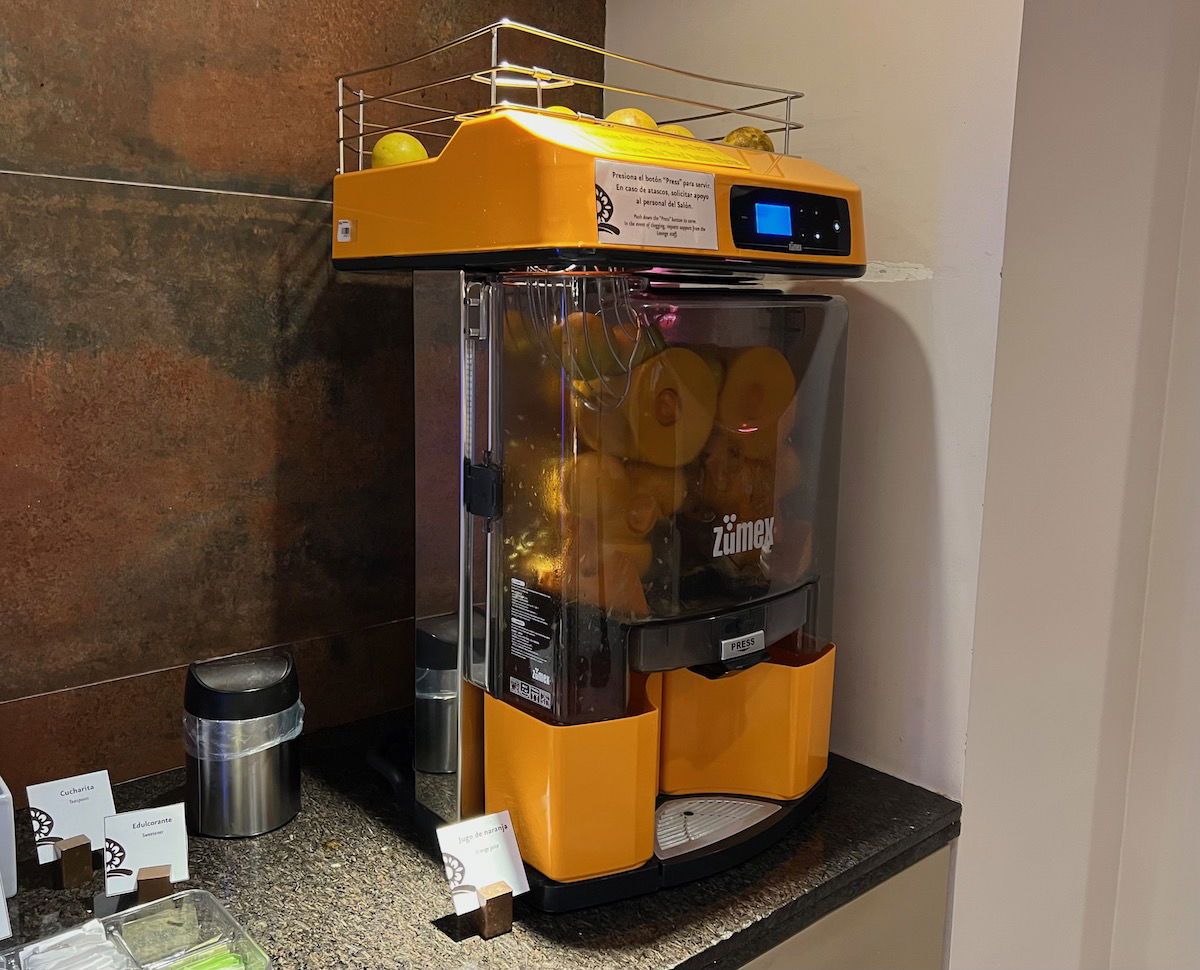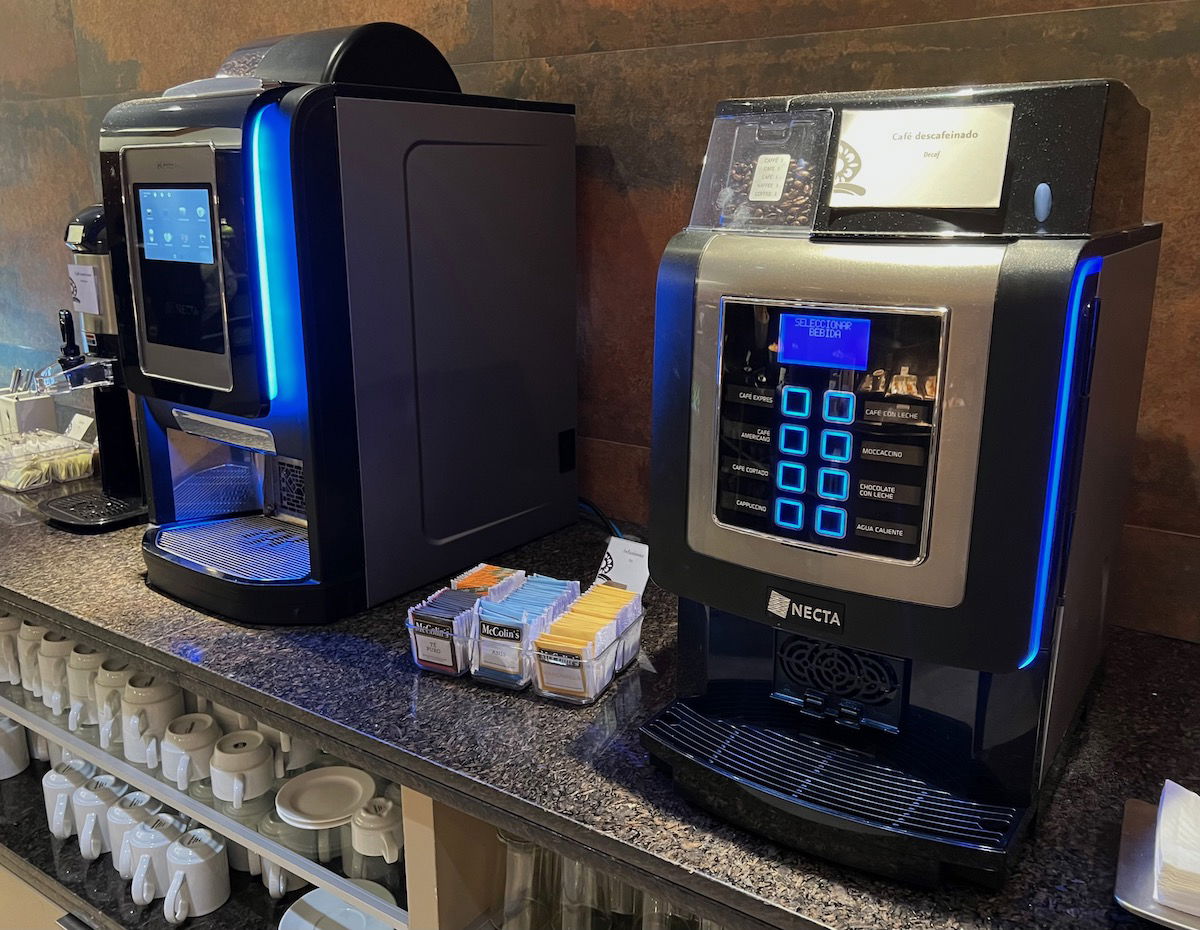 Sumaq Lounge Lima showers
The Sumaq Lounge Lima has three shower suites, so I decided to take a shower during my layover, prior to my redeye. The room featured a sink, a toilet, and a walk-in shower. The water pressure was good, and the room didn't get too hot.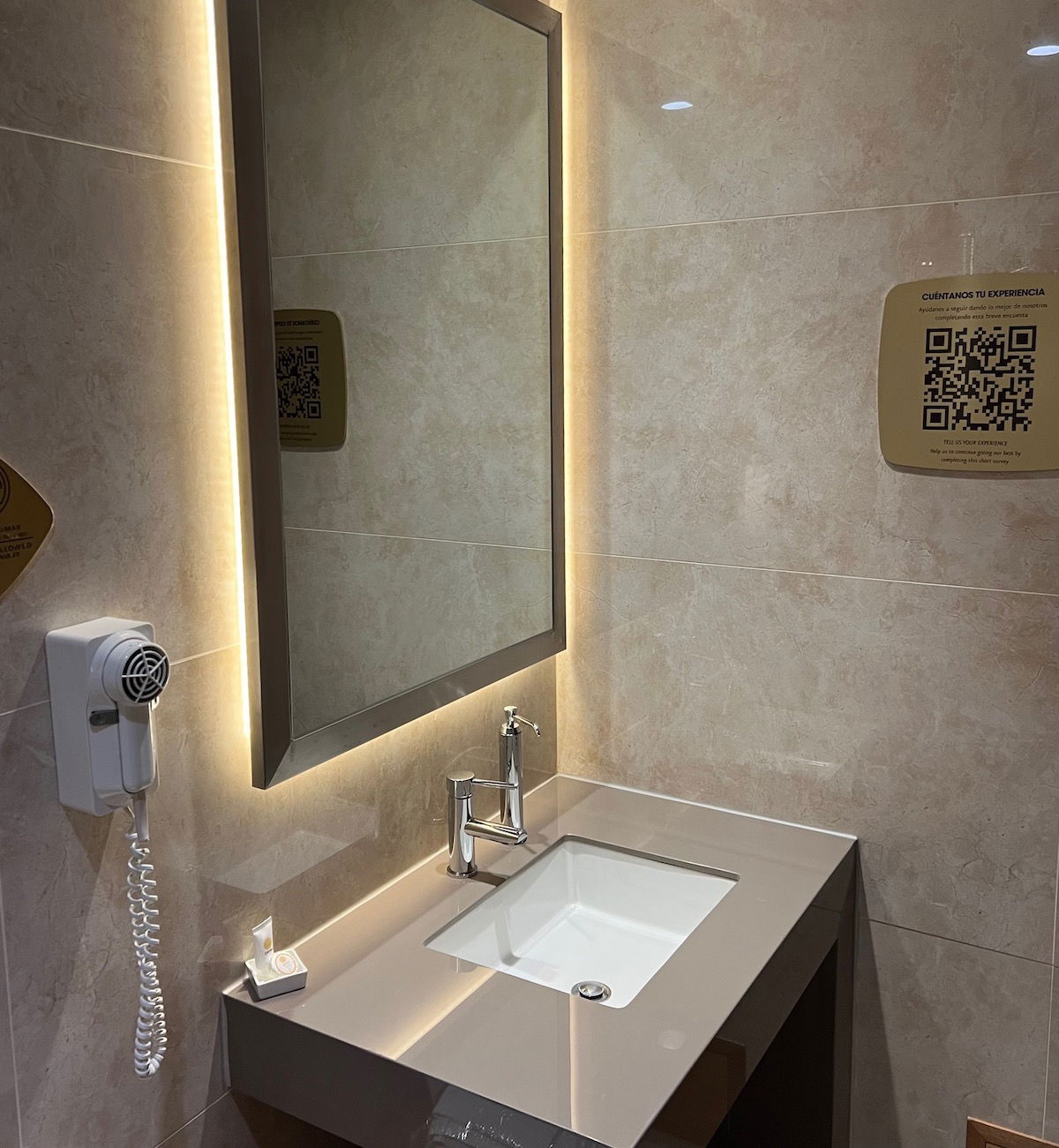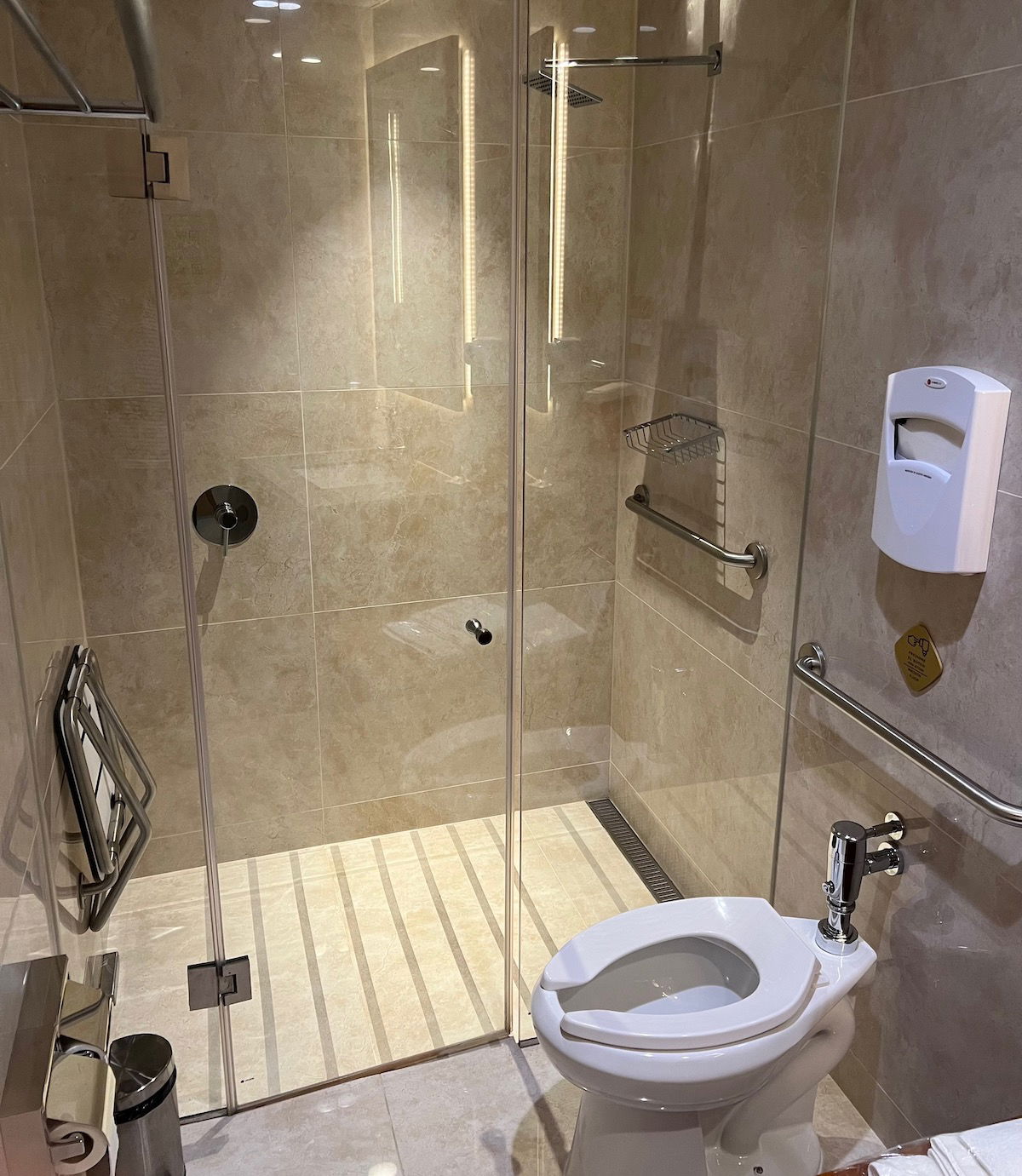 The shower suite had towels, as well as a limited number of amenities from ZAYAH (just a bar of soap and some shampoo).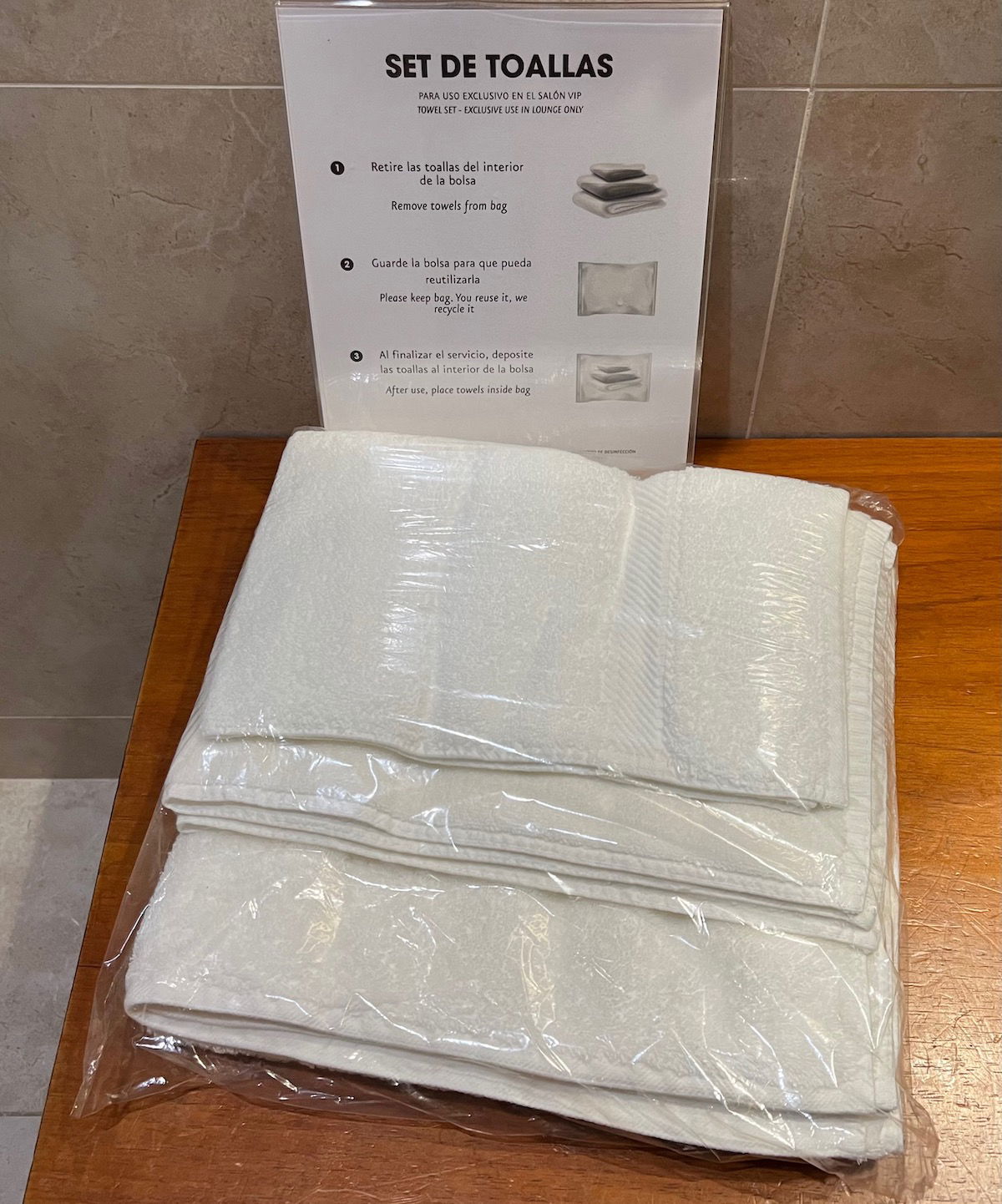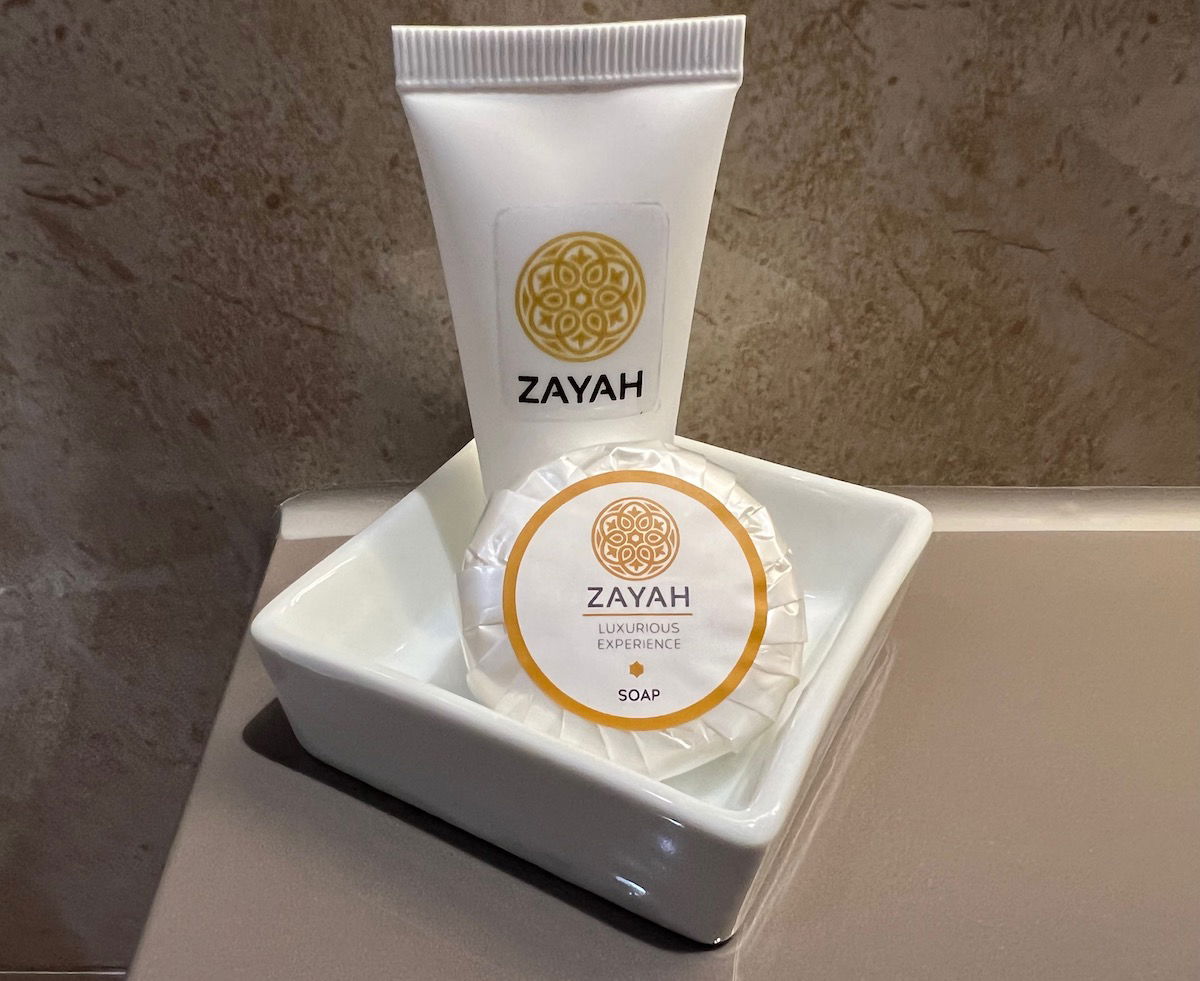 Bottom line
The Sumaq Lounge Lima is a solid contract lounge. The lounge has a nice design (though it lacks natural light), friendly service, and a decent selection of food and drinks. If you're flying in a premium cabin out of Lima, this will likely be the lounge you get sent to.
Now, if you are a Priority Pass member, you may prefer checking out the Priority Pass restaurant scene at the airport, which I'll cover in the next installment.
If you've visited the Sumaq Lounge Lima, what was your experience like?