Copa Airlines' hub recently got a huge overhaul. The airport's new Terminal 2 has opened, which is a massive improvement over the old terminal. As part of this, the airline also has a new flagship Copa Club in Terminal 2, which I was looking forward to checking out.
What's my take? Well, it's physically a beautiful lounge, and a massive improvement over the old one. It's also nice that it's open to Priority Pass members. However, the food & drink selection leaves a lot to be desired, and this lounge gets ridiculously crowded.
Copa Club Panama location & hours
The new Copa Club Panama is located airside in Terminal 2. Copa's check-in facility at the airport is gorgeous, and there's even a Star Alliance Gold Track, for expedited security and immigration.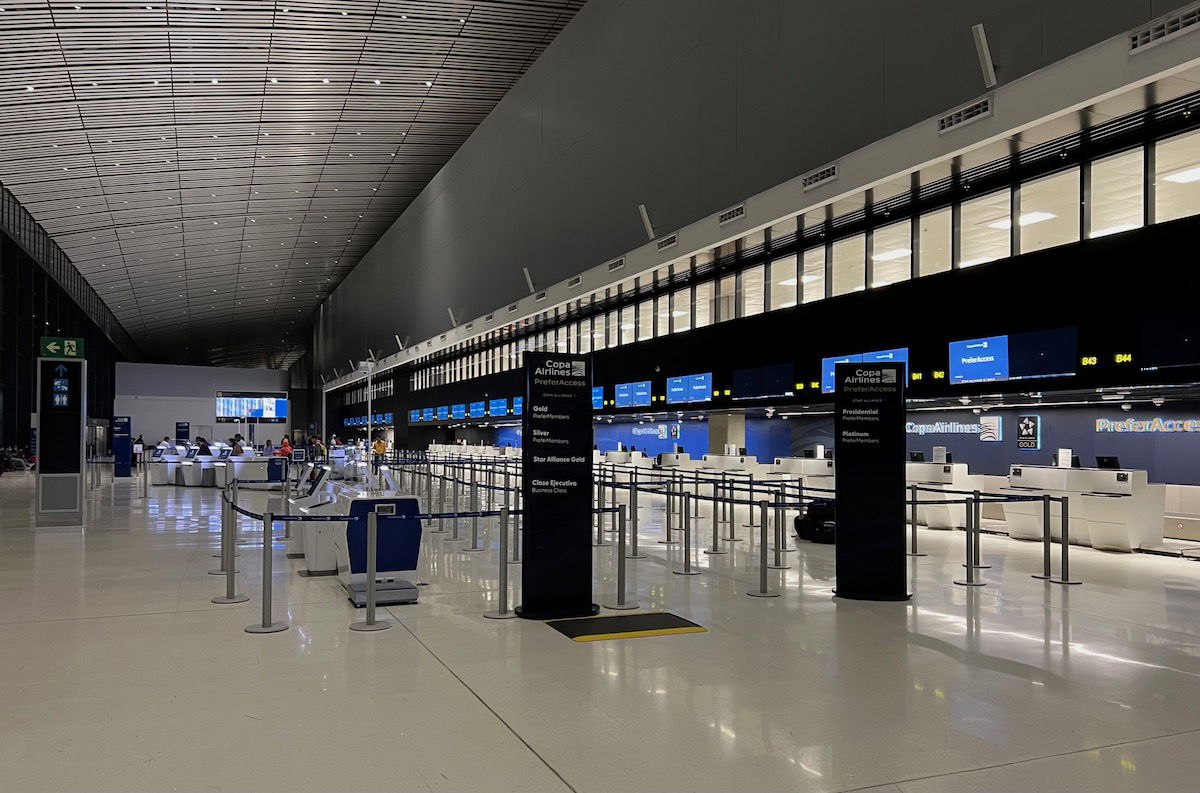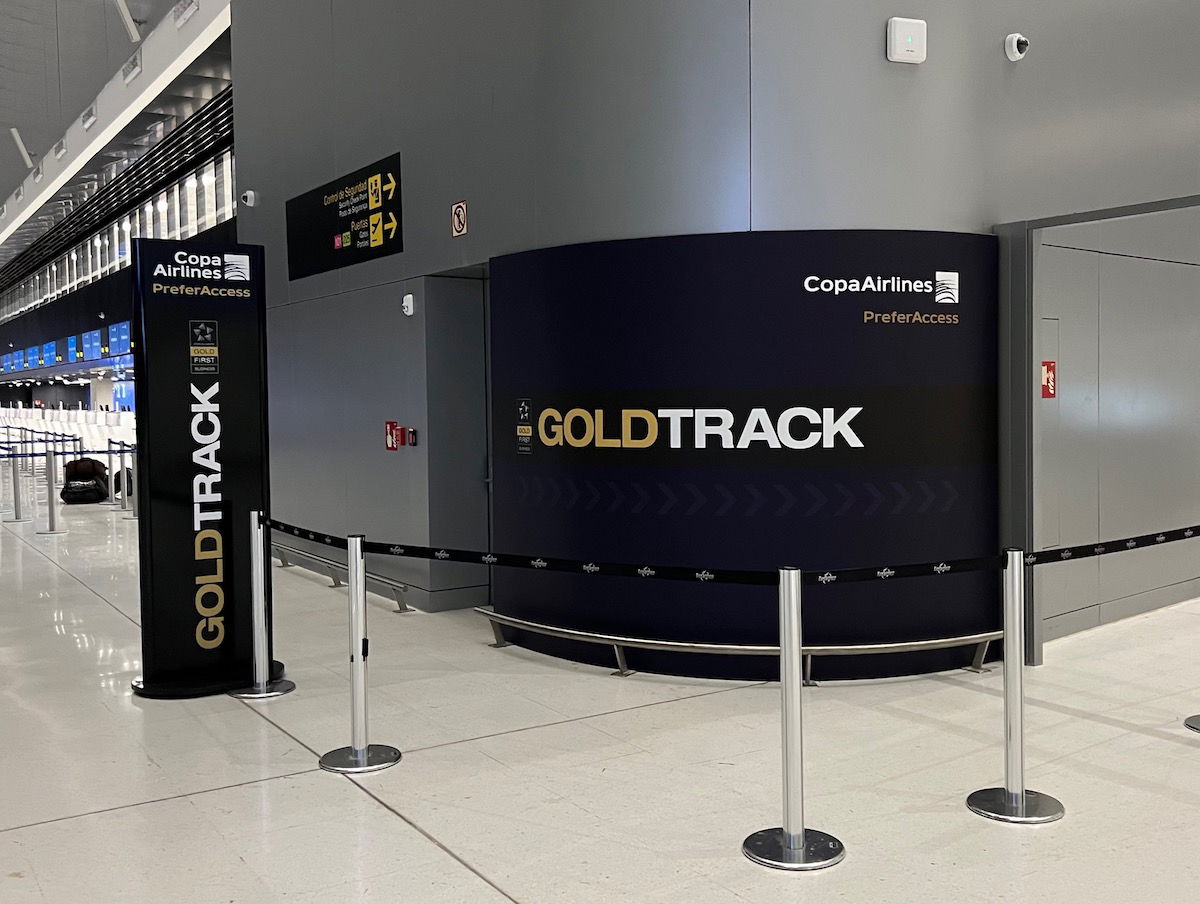 Once through passport control and security, turn left, and you'll see the escalator and elevator leading up to the lounge.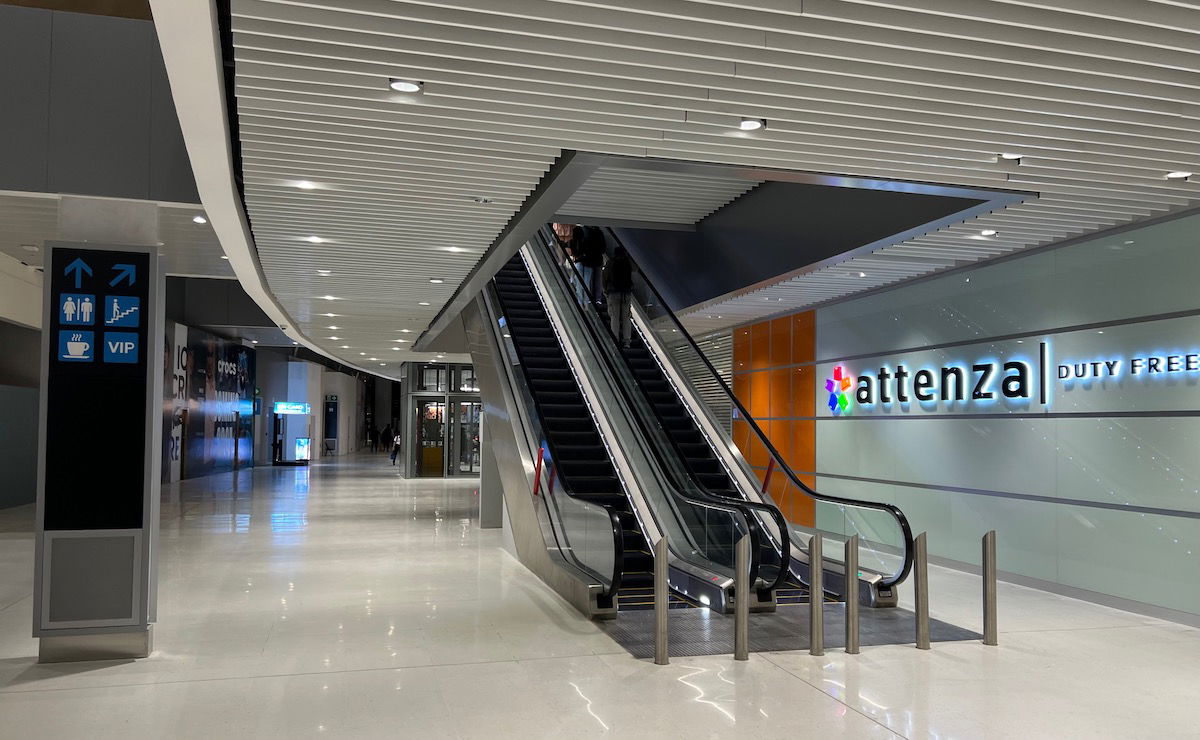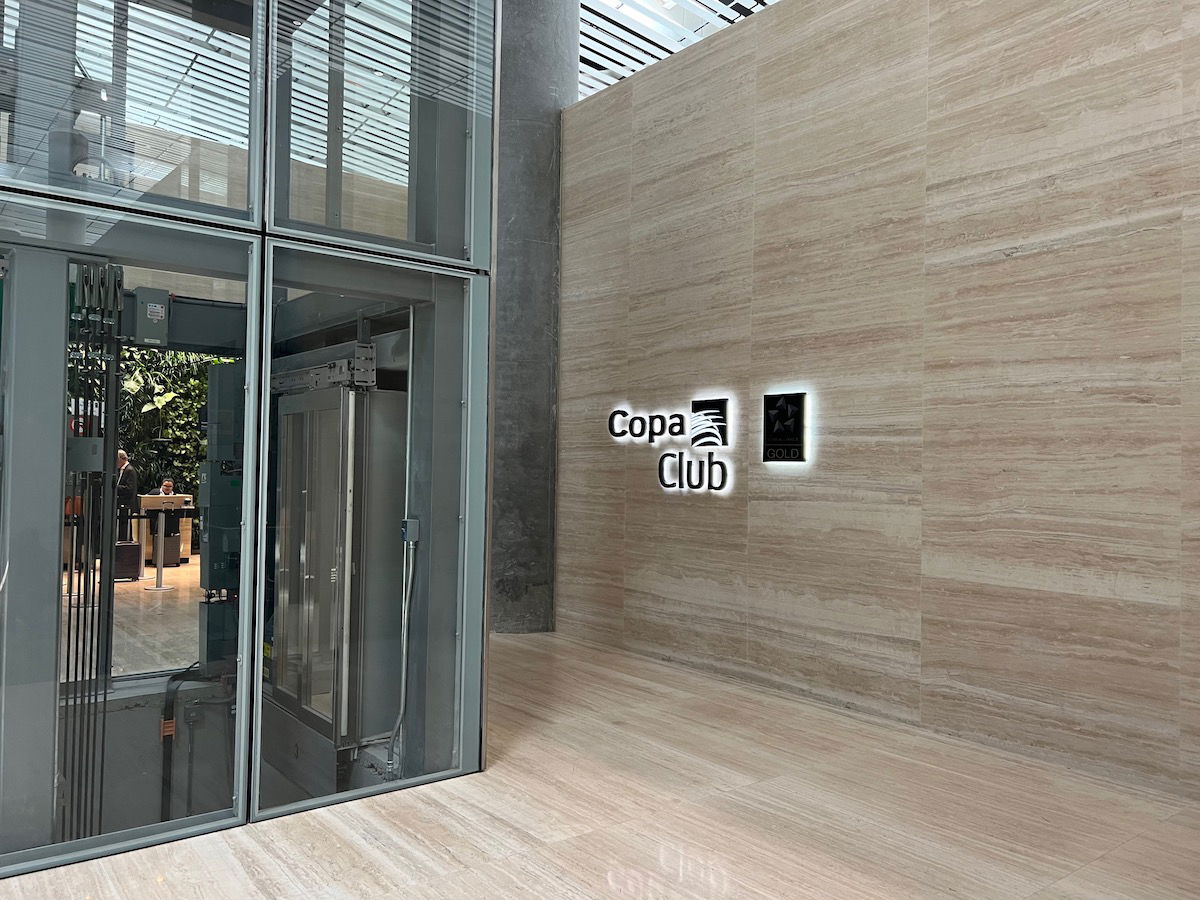 The lounge is open daily from 5:30AM until 9PM. By the time the lounge actually opened, there must have been several dozen people in line waiting to get in, including some passengers arriving on Copa Airlines flights that had landed early.
Copa Club Panama entry requirements
First and foremost, the Copa Club Panama is open to Copa Airlines premium passengers. All business class passengers, as well as Star Alliance Gold members, have access to the Copa Club.
On top of that, this acts as a contract lounge for other airlines serving the airport, including Air France, Eurowings Discover, Iberia, KLM, and Turkish Airlines, among others. Lastly, the lounge is open to Priority Pass members, and that's available through many premium credit cards.
The lounge has a nice entrance with a "green wall" behind reception. Interestingly there are two different queues to enter the lounge — one for Copa Airlines business class and Star Alliance Gold passengers, and one for those entering the lounge through other means. That's kind of smart, since the process of entering as an eligible Copa passenger is much faster.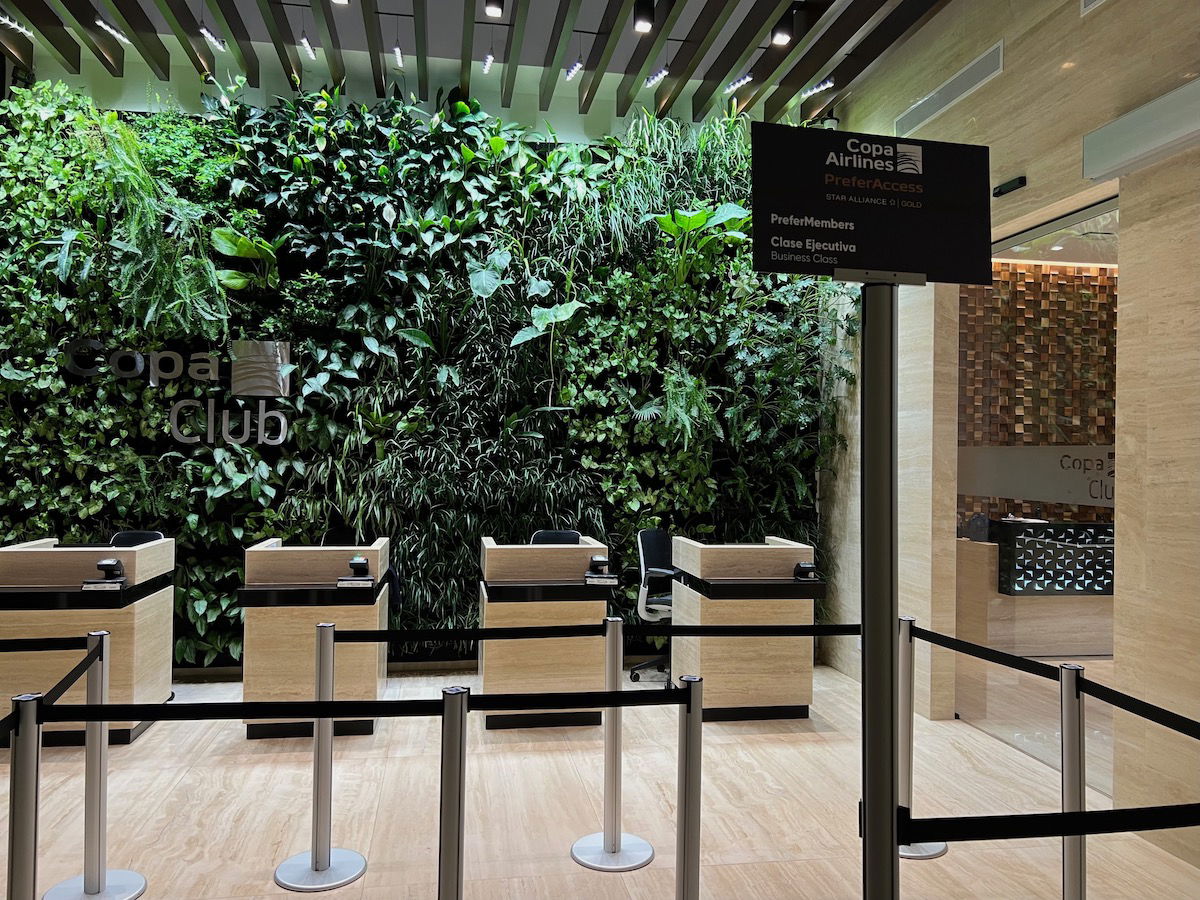 Copa Club Panama seating & layout
The Copa Club Panama Terminal 2 is 1,925 square meters (~20,000 square feet), so it's a good size. It has a capacity of 420 guests, and frankly it felt like it was approaching capacity for much of my stay.
Just inside the entrance to the lounge was a help desk, in case you need assistance with travel. Across from that was the departures board, as well as a quote on the wall from Rubén Blades.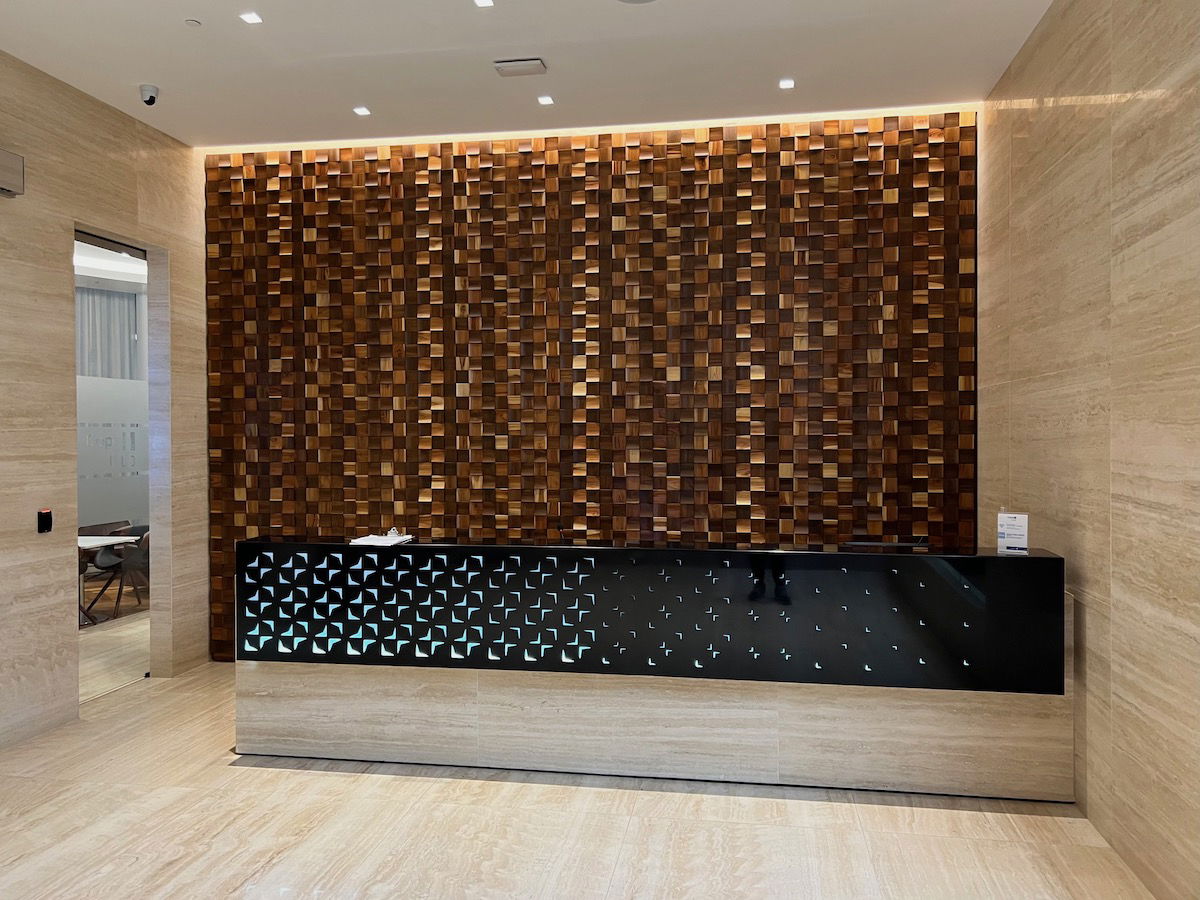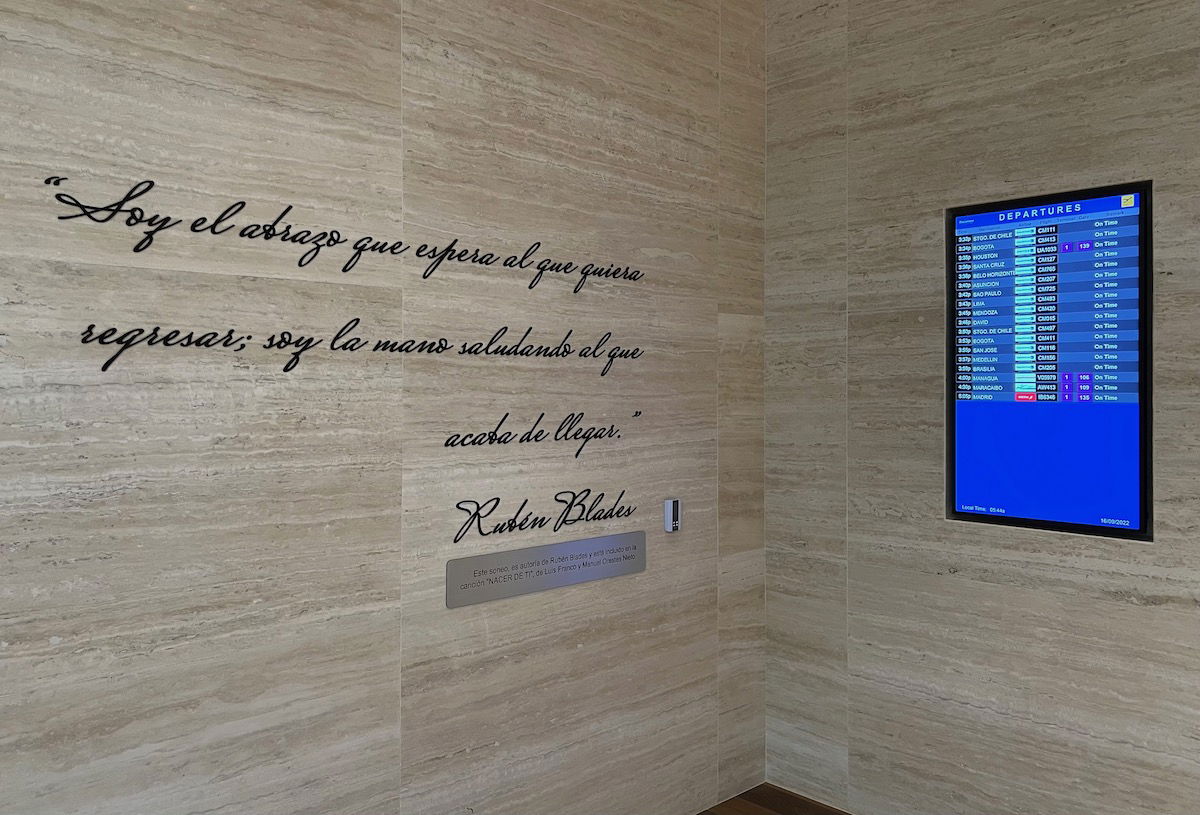 The lounge has several distinct areas. Inside the entrance and to the left was more of your traditional lounge seating, with rows of chairs facing one another, and also some seats with side tables. Honestly, the design is quite thoughtful, between the plants and the light fixtures.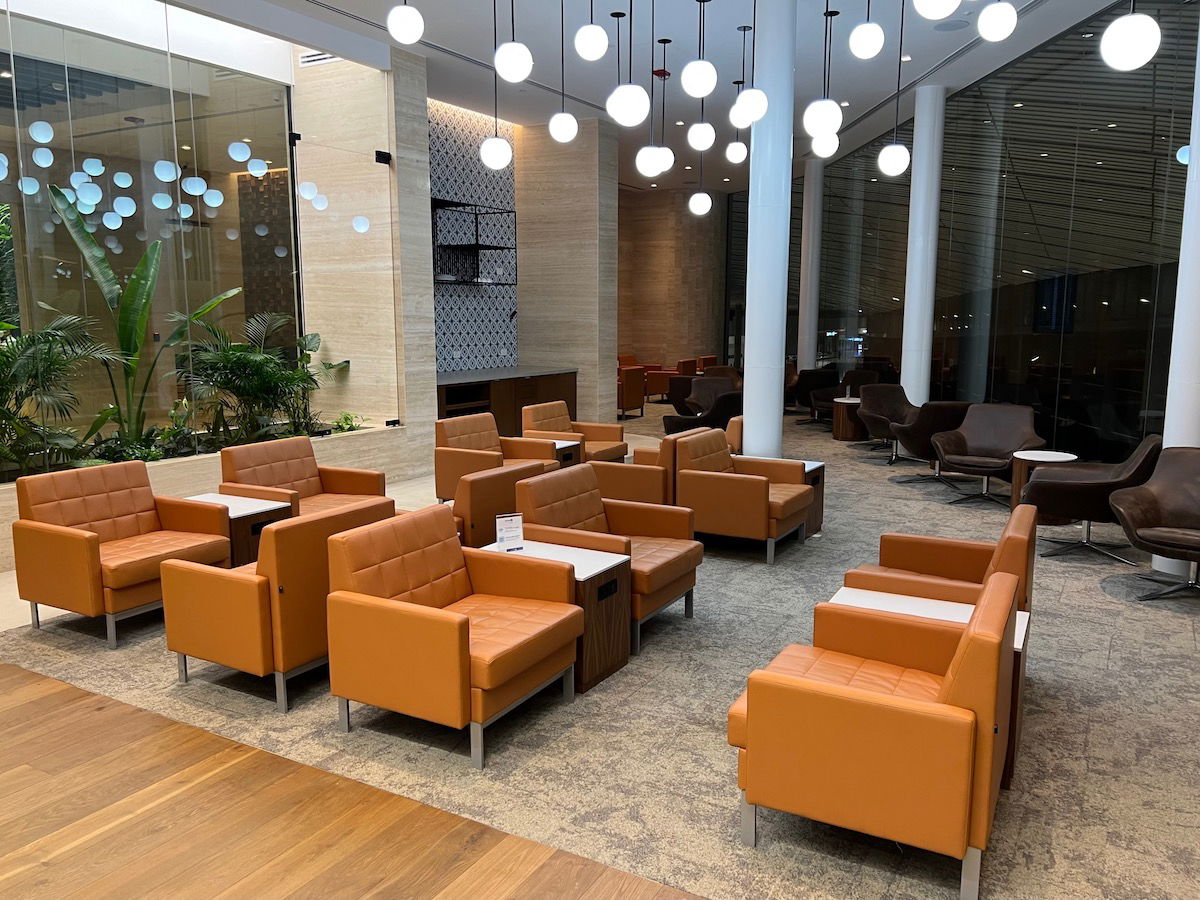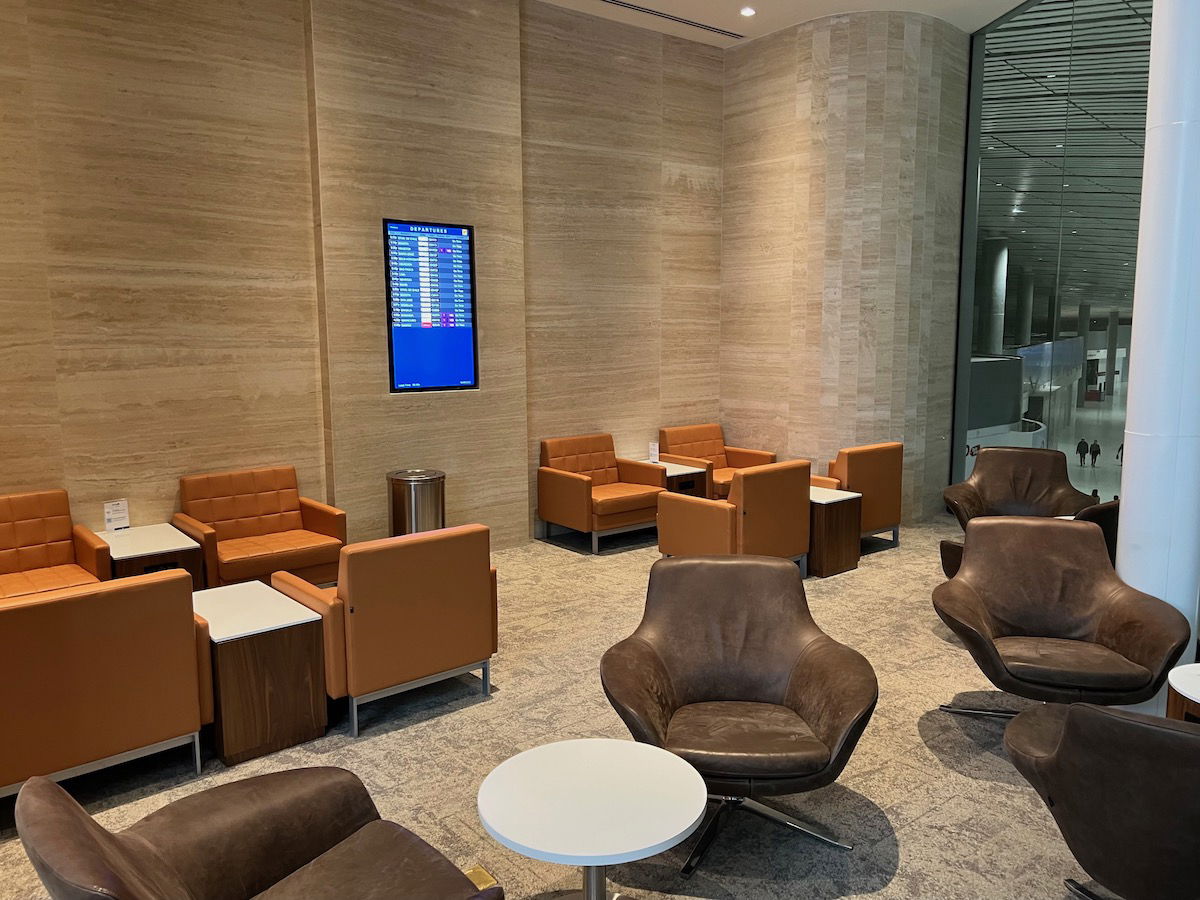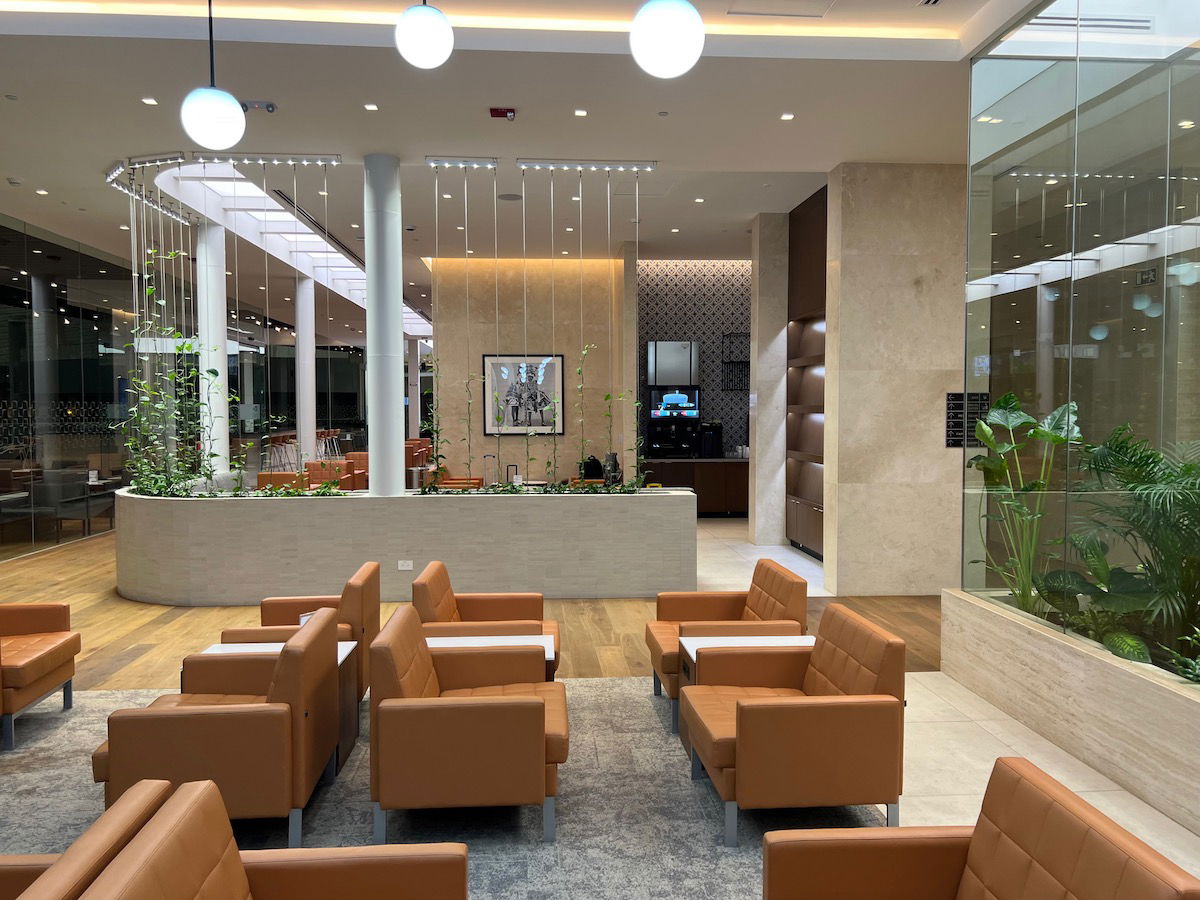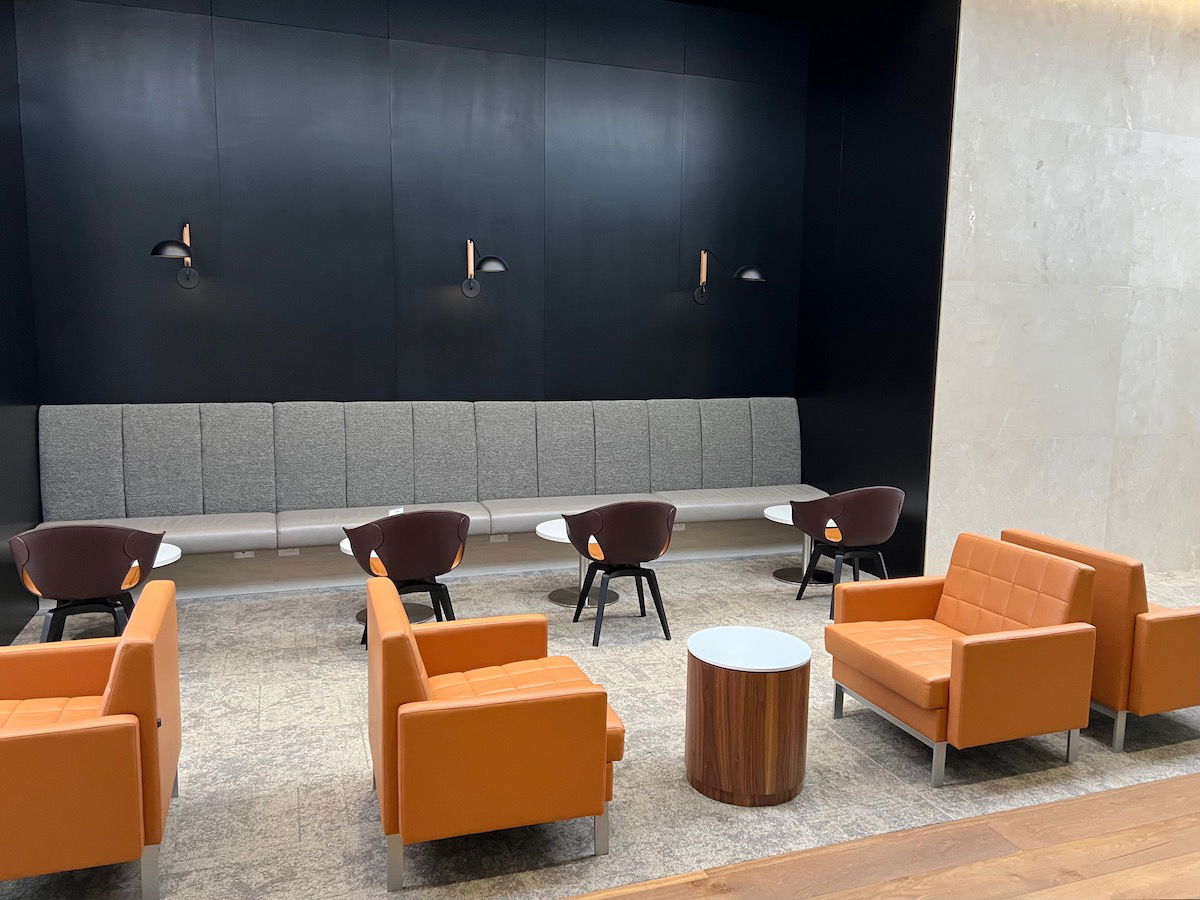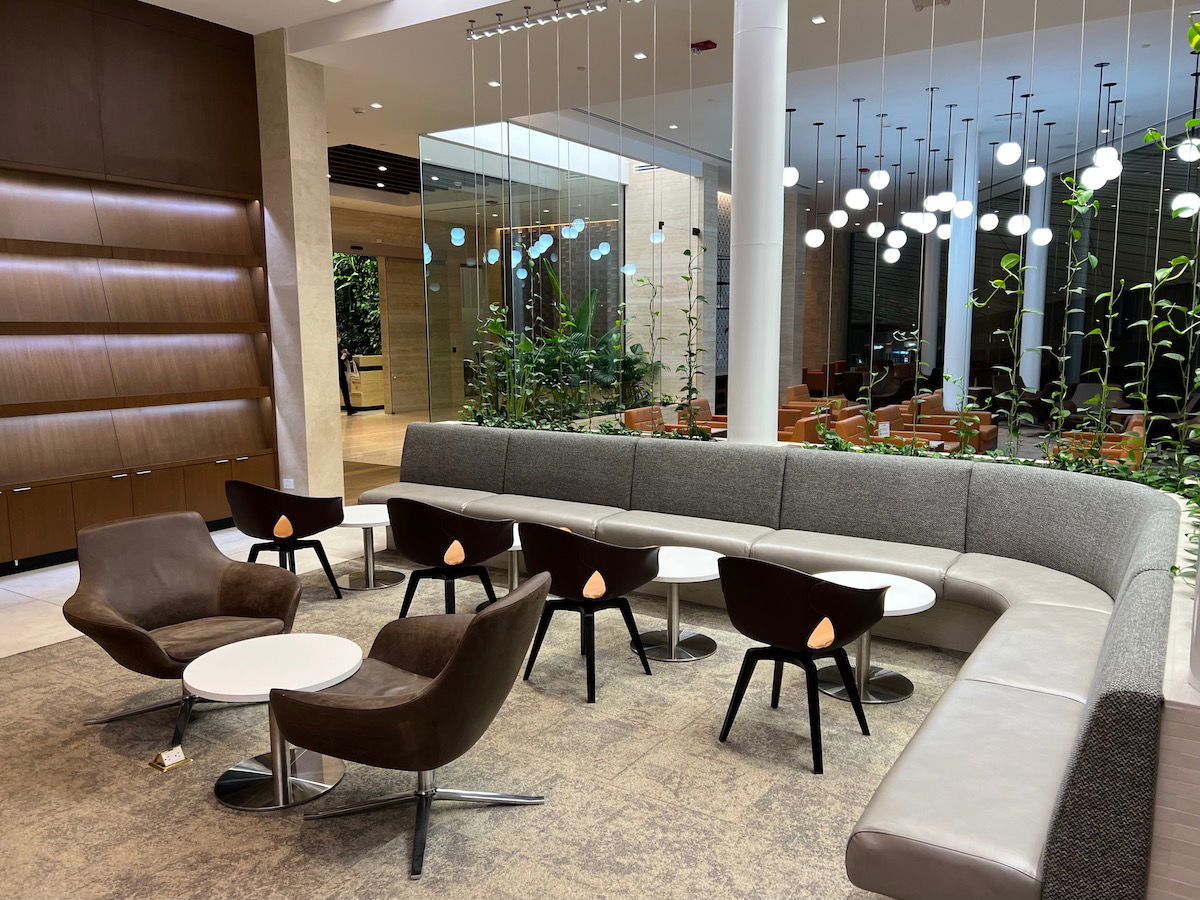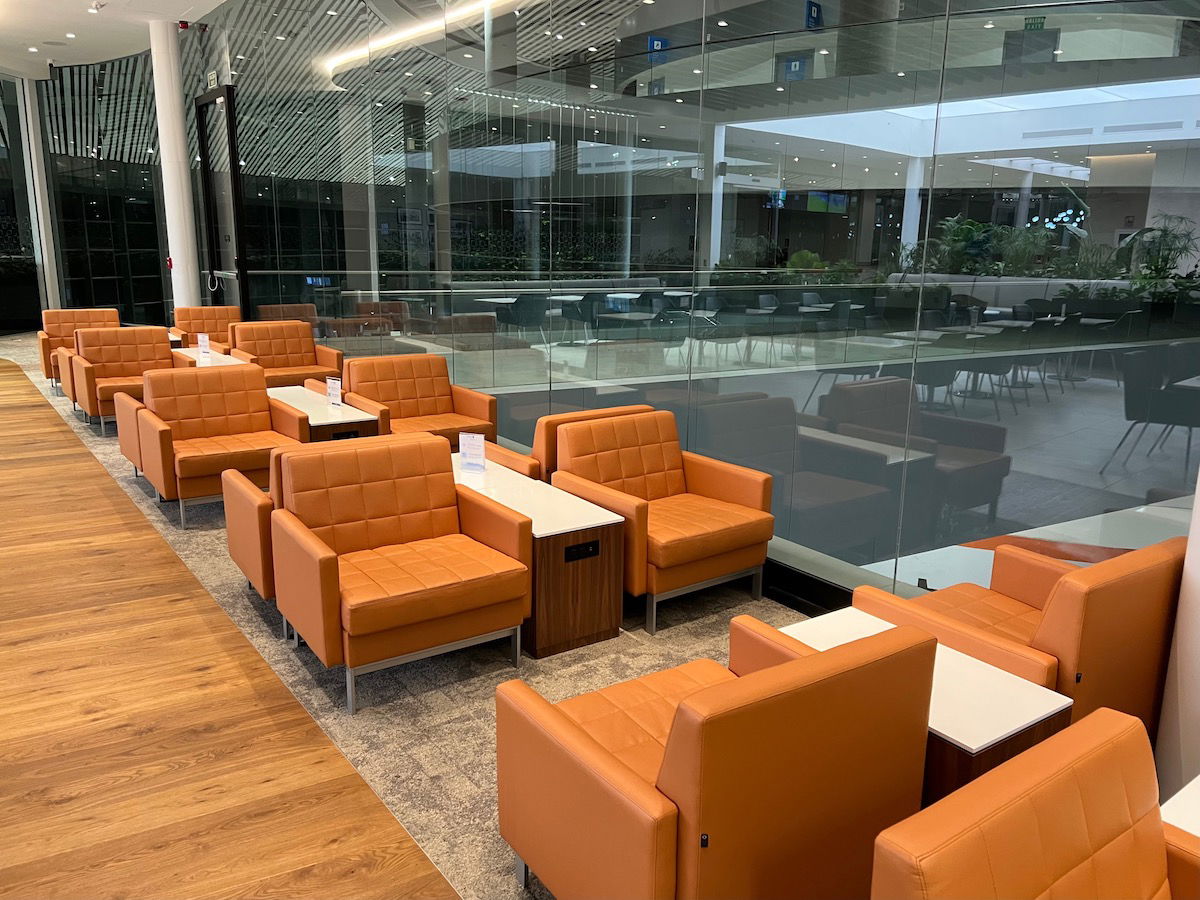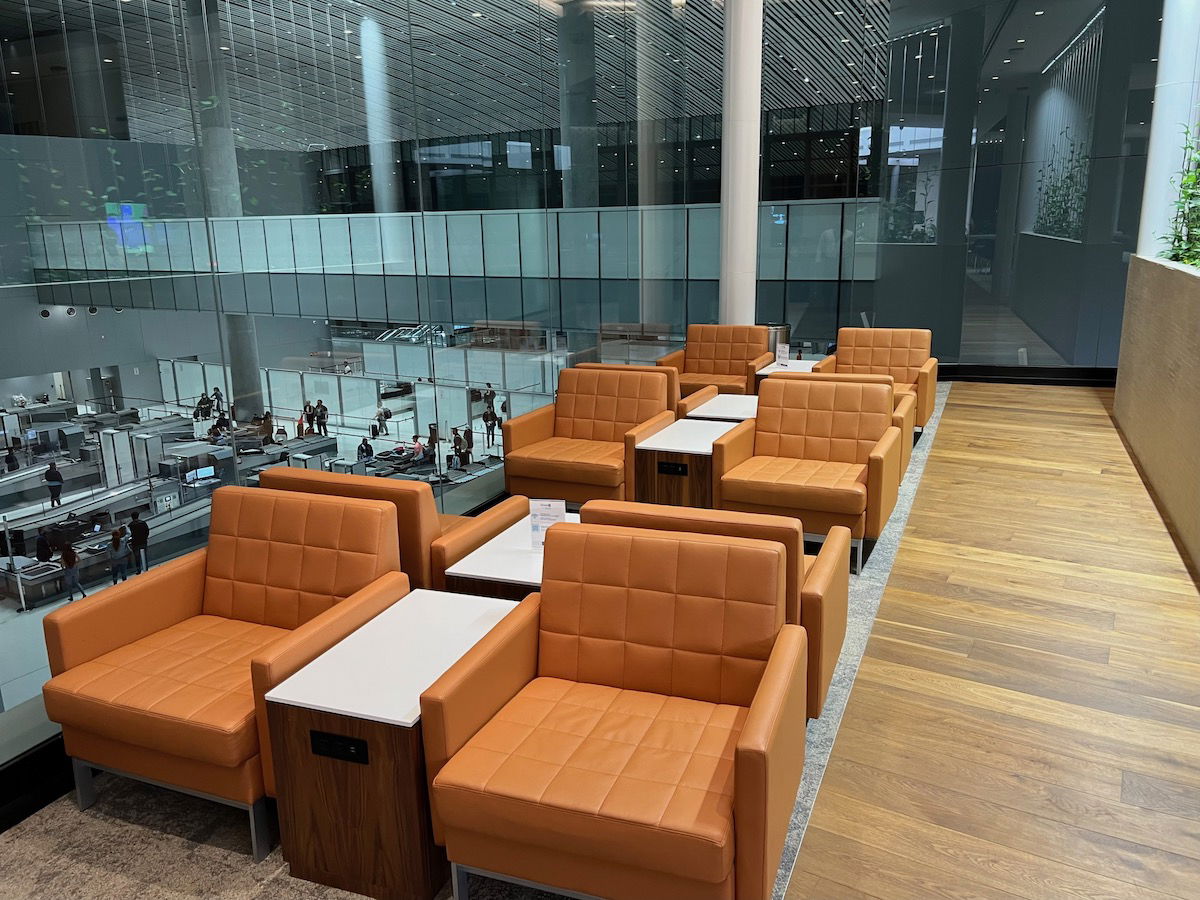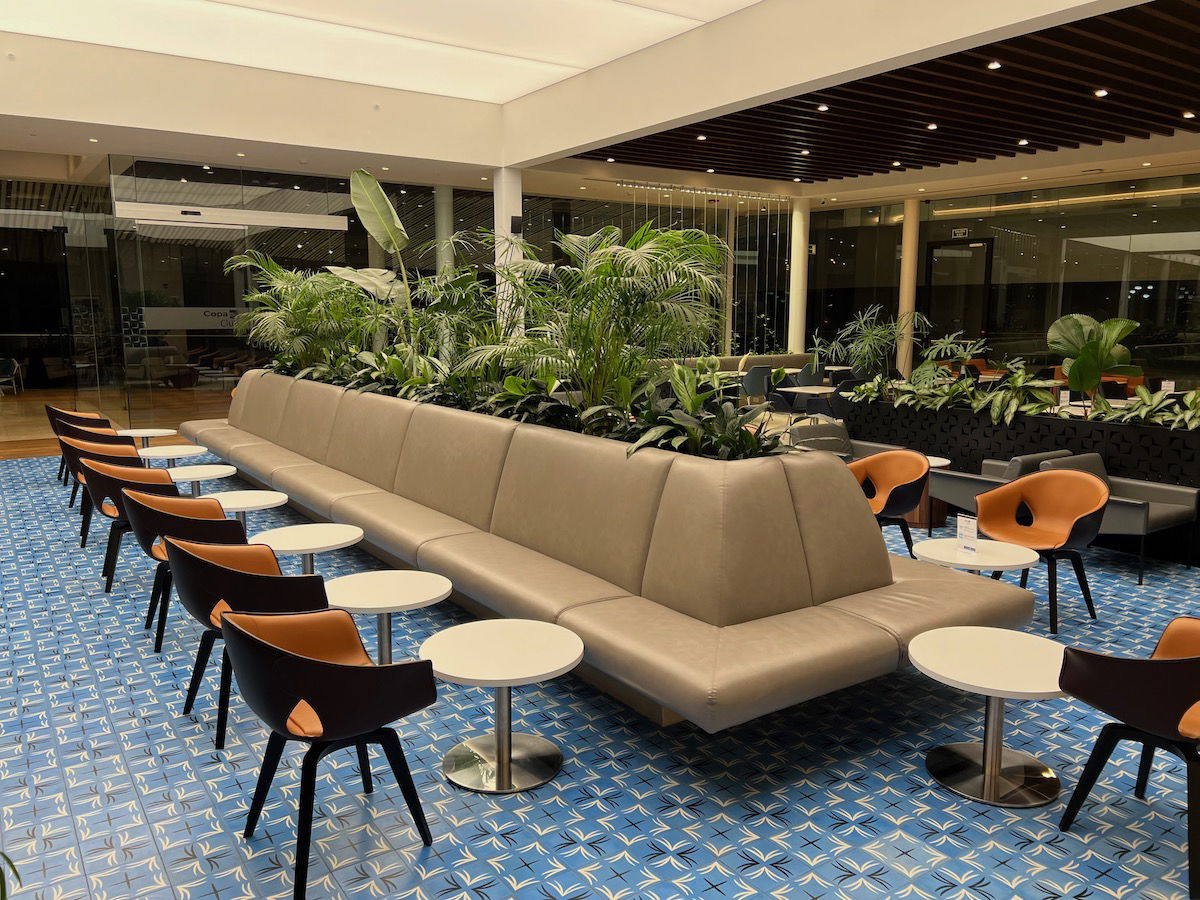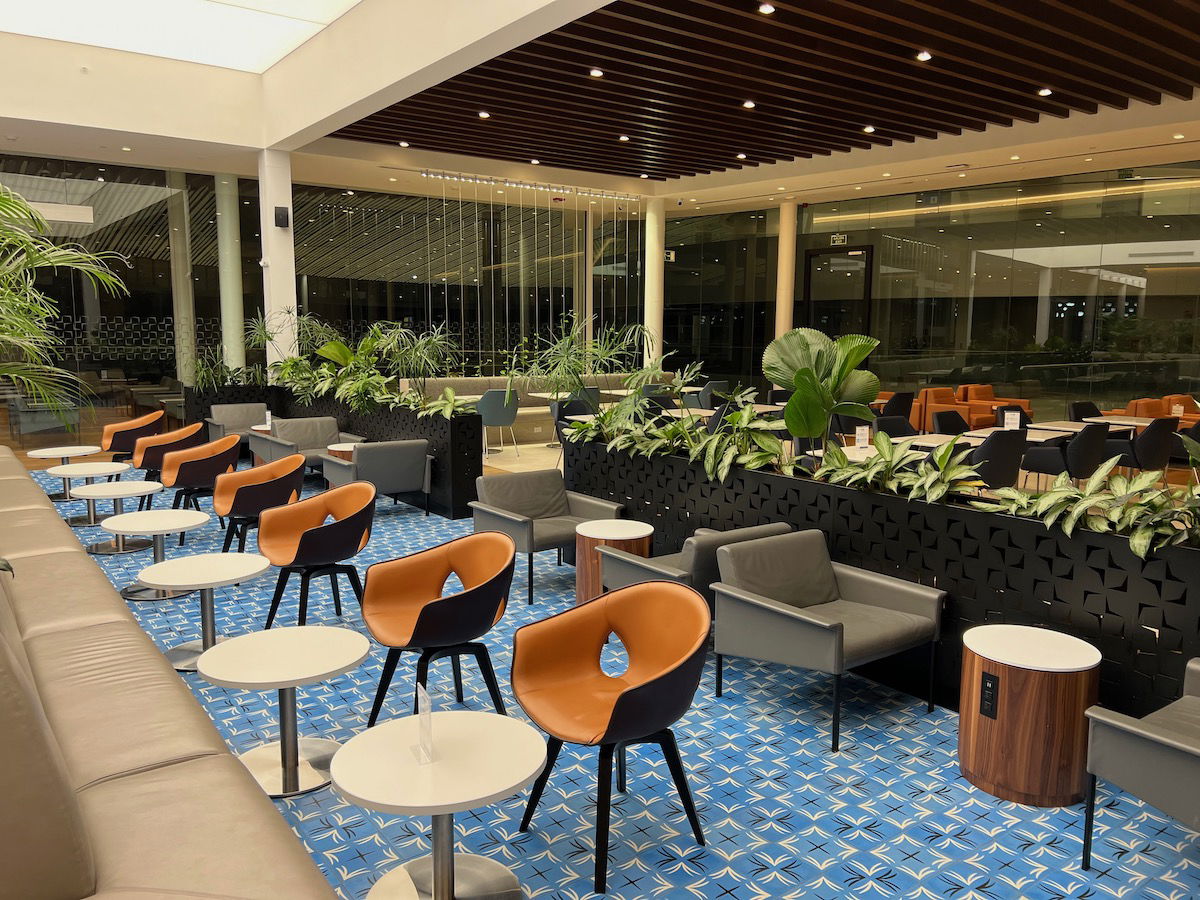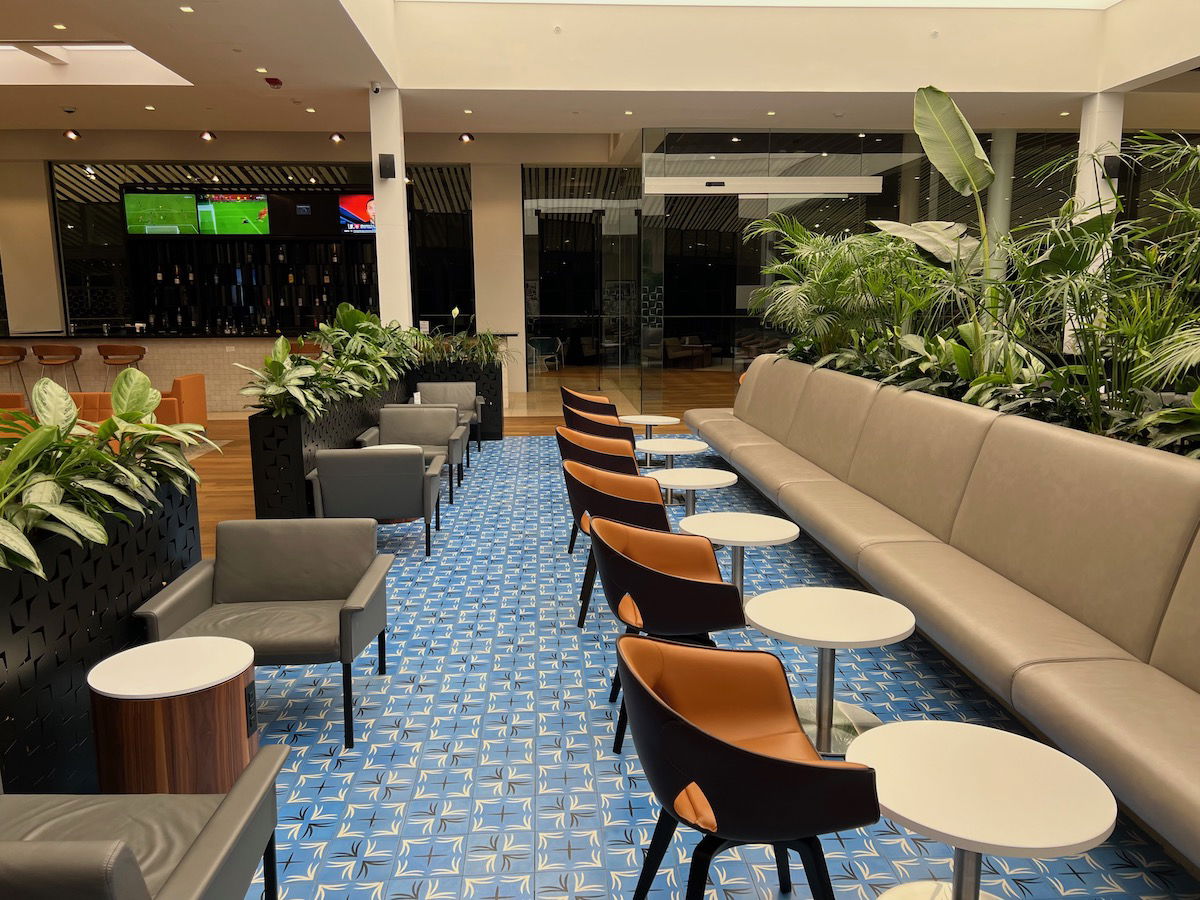 Further into the lounge is the dining area, which has quite a few tables, most of which seat two people (if only there were decent food to eat!).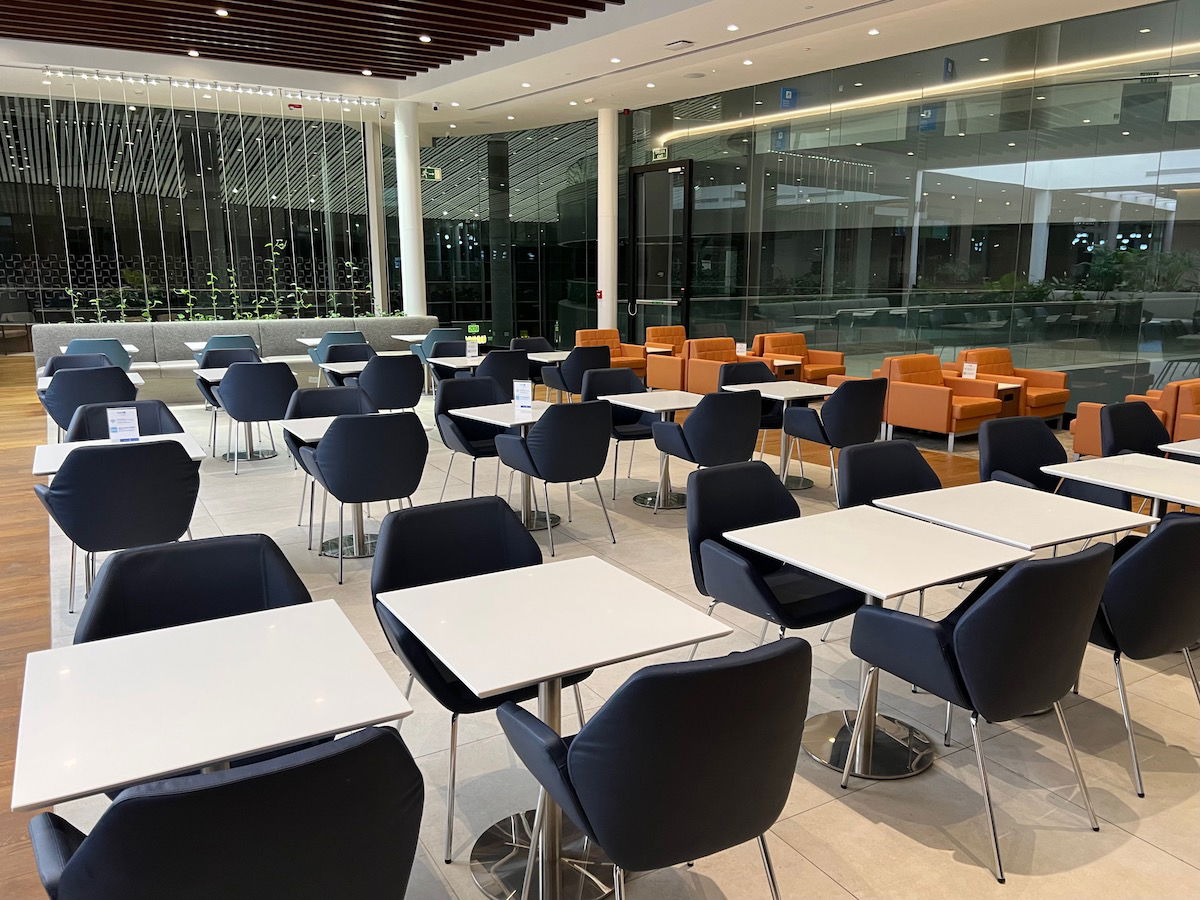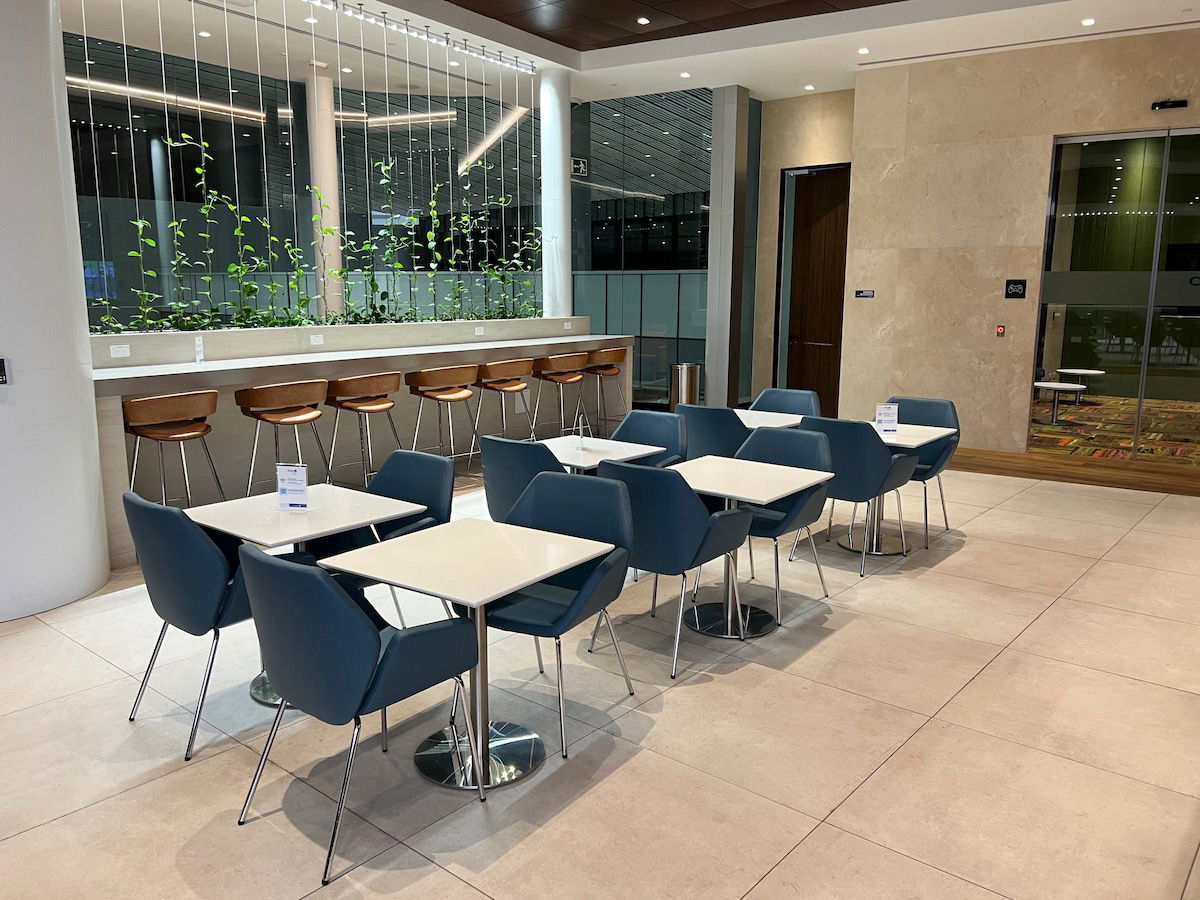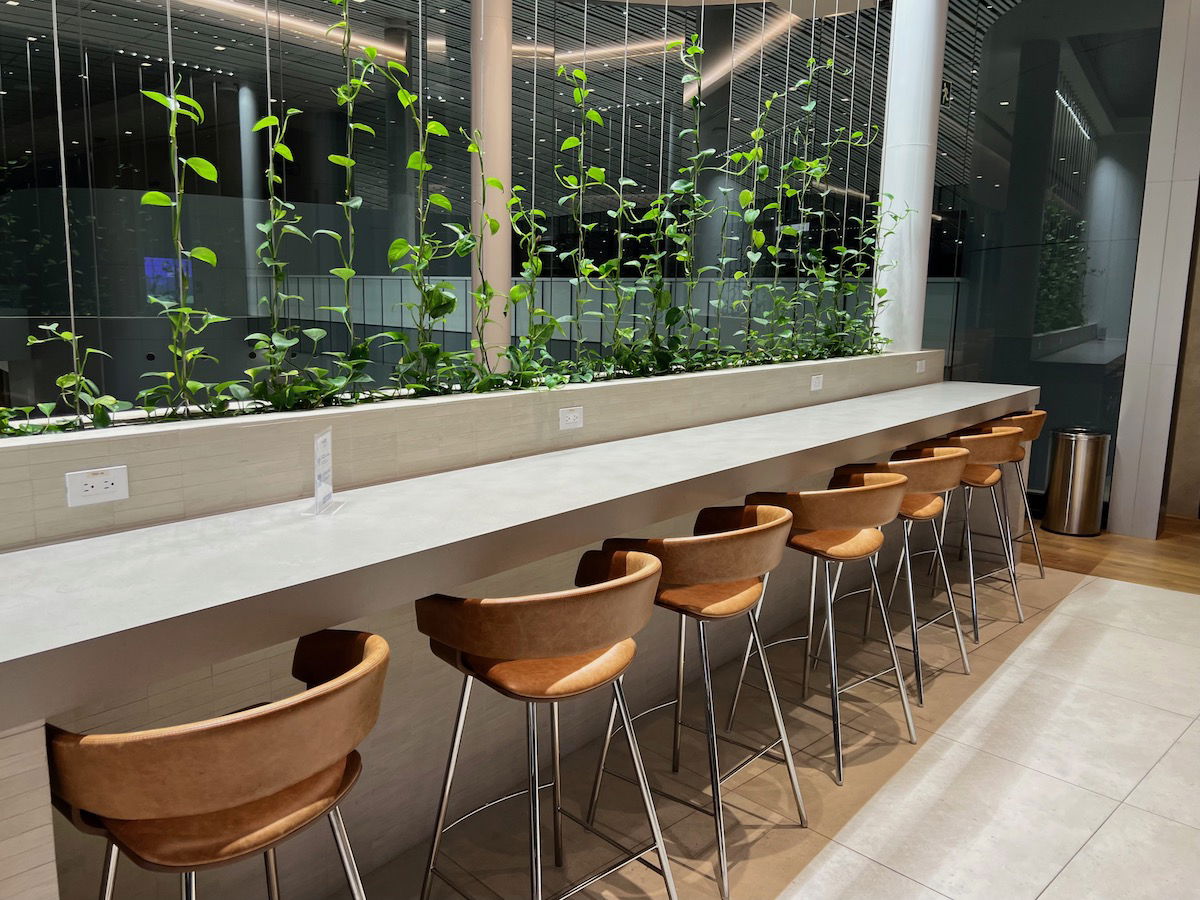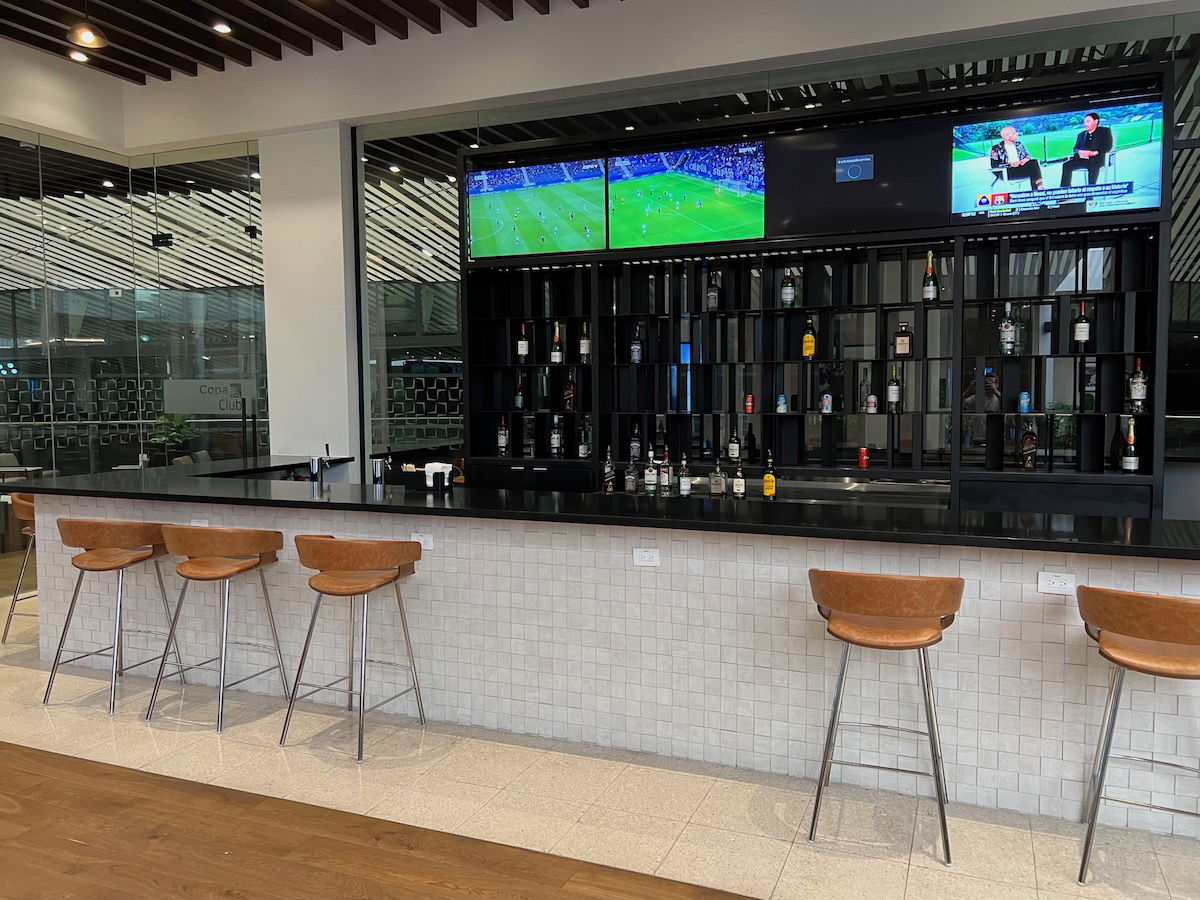 The lounge then also has a large indoor terrace, looking out over the terminal. The bar opens up both to the interior of the lounge, as well as to the terrace. While the terrace was large, this seemed to be the part of the lounge that was least utilized.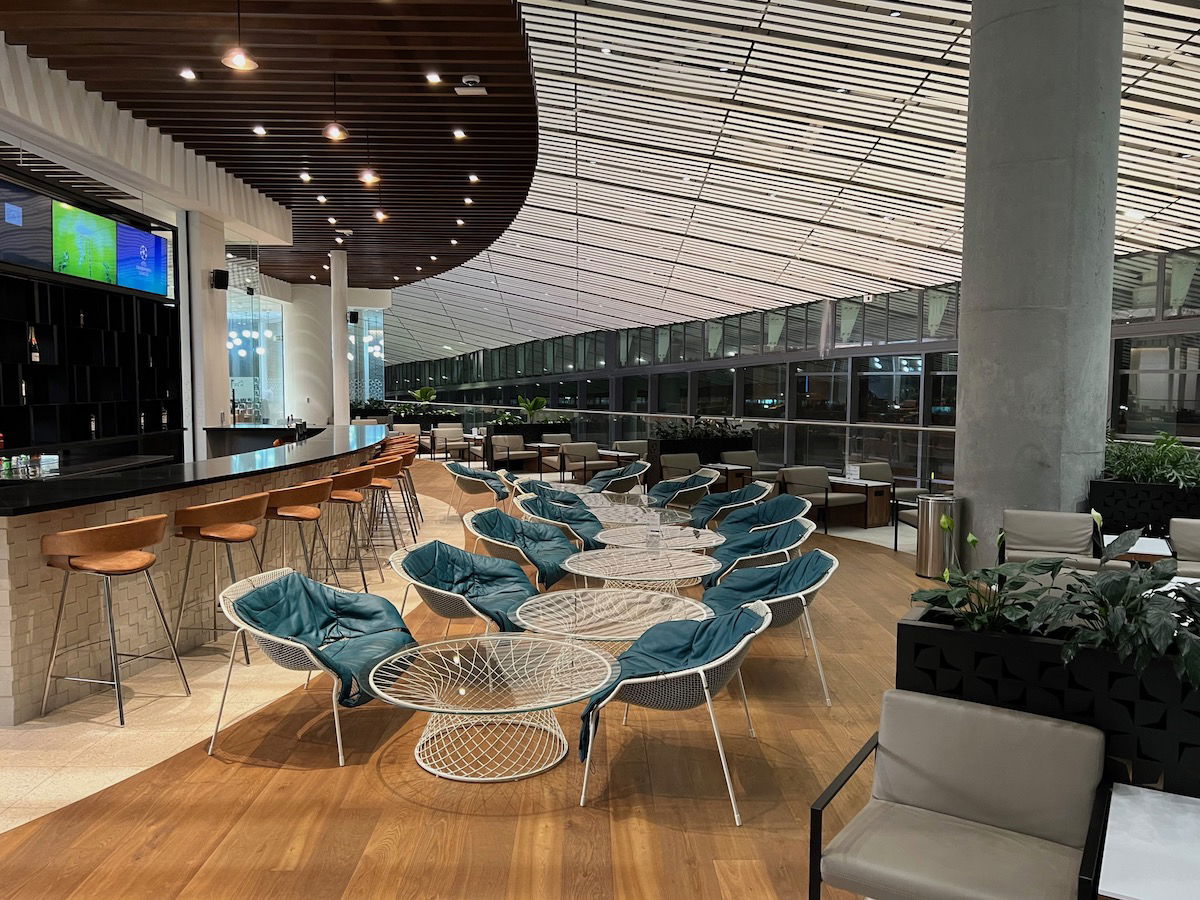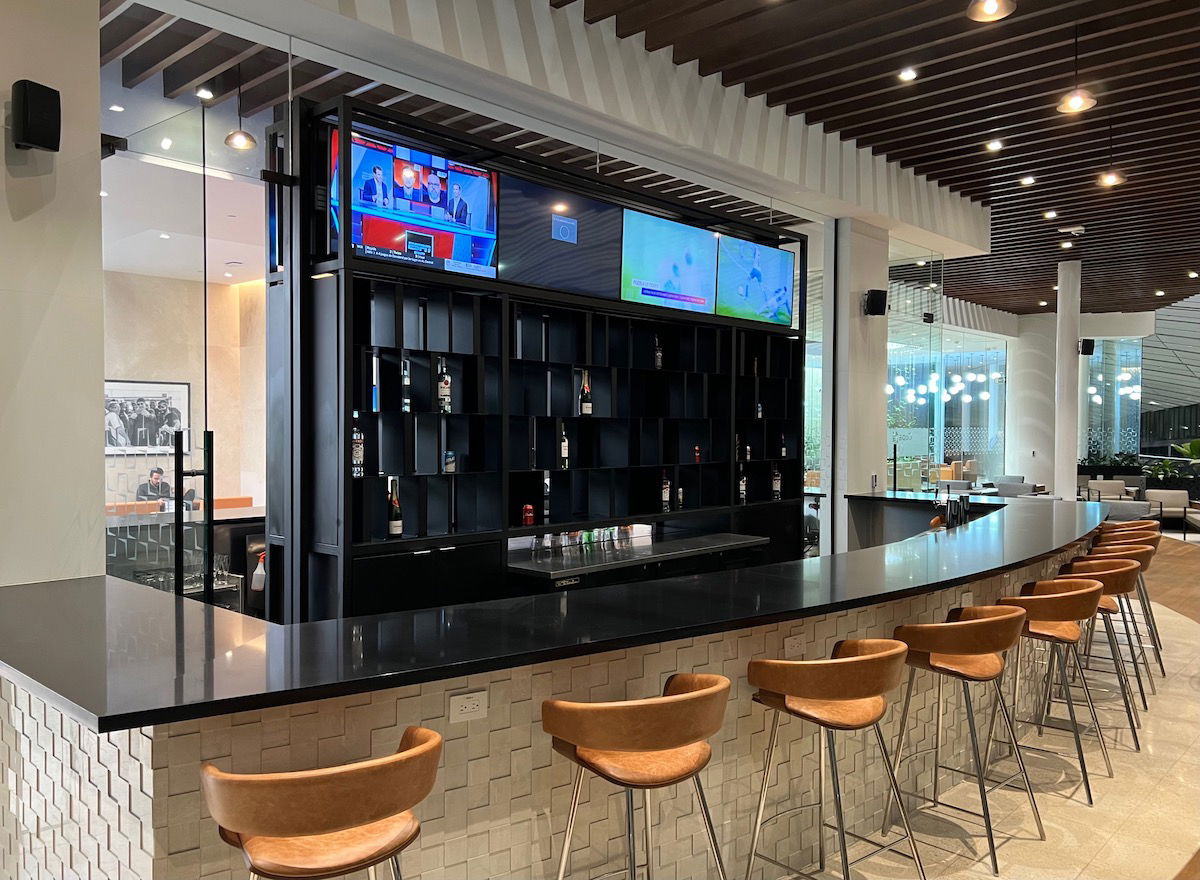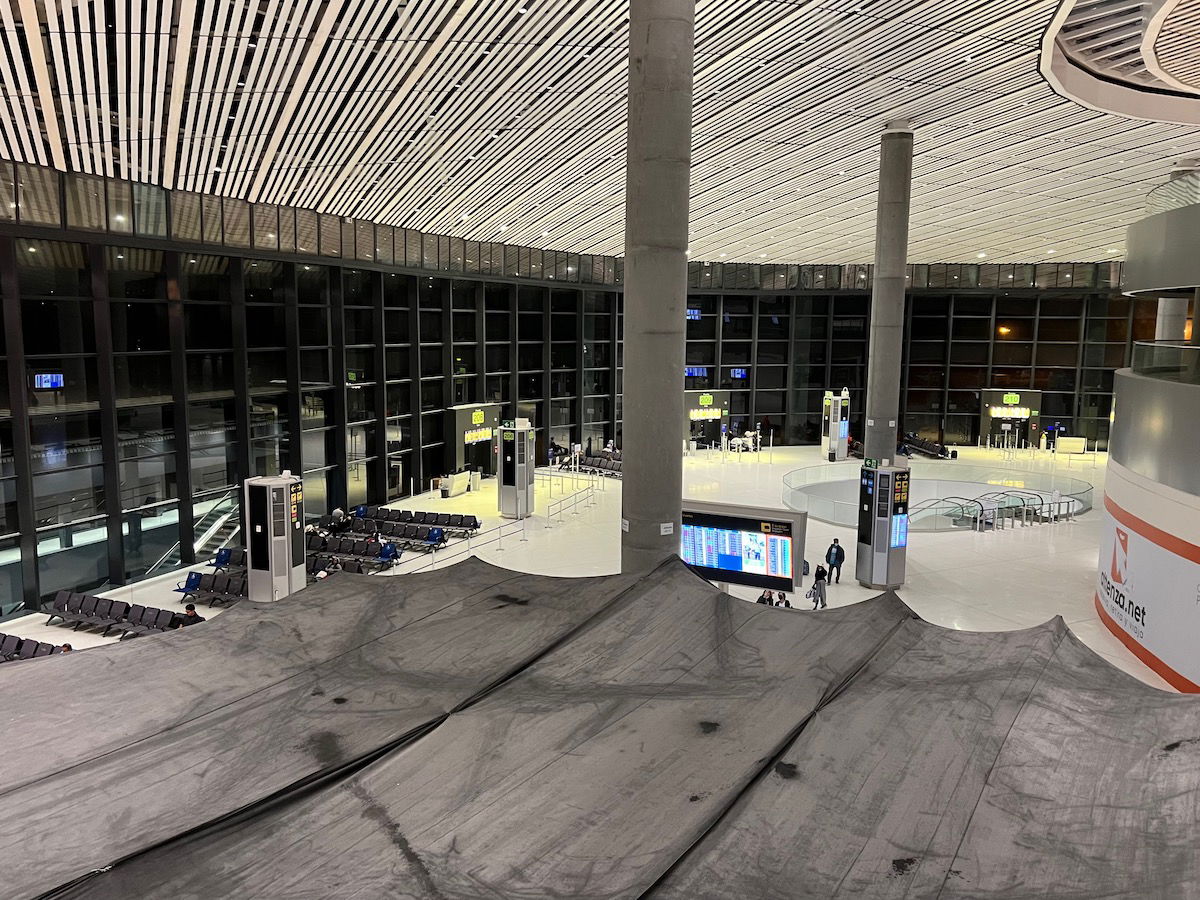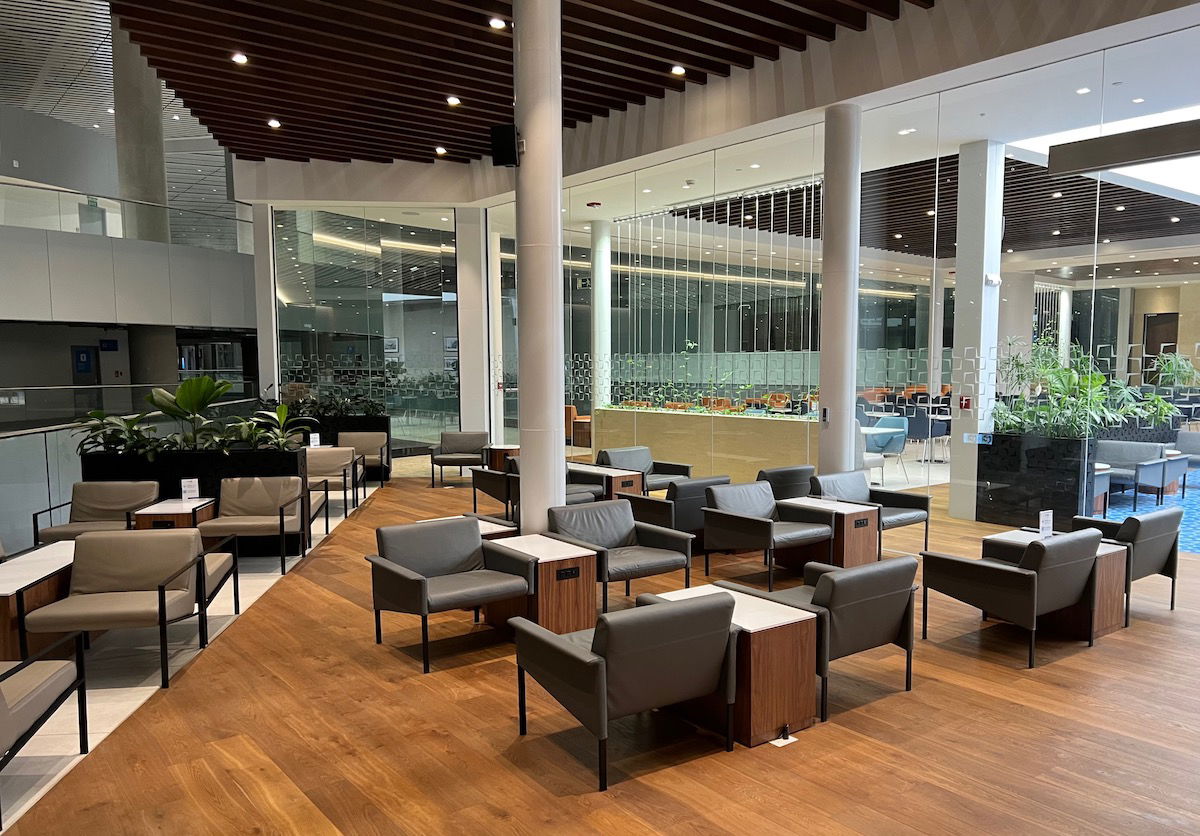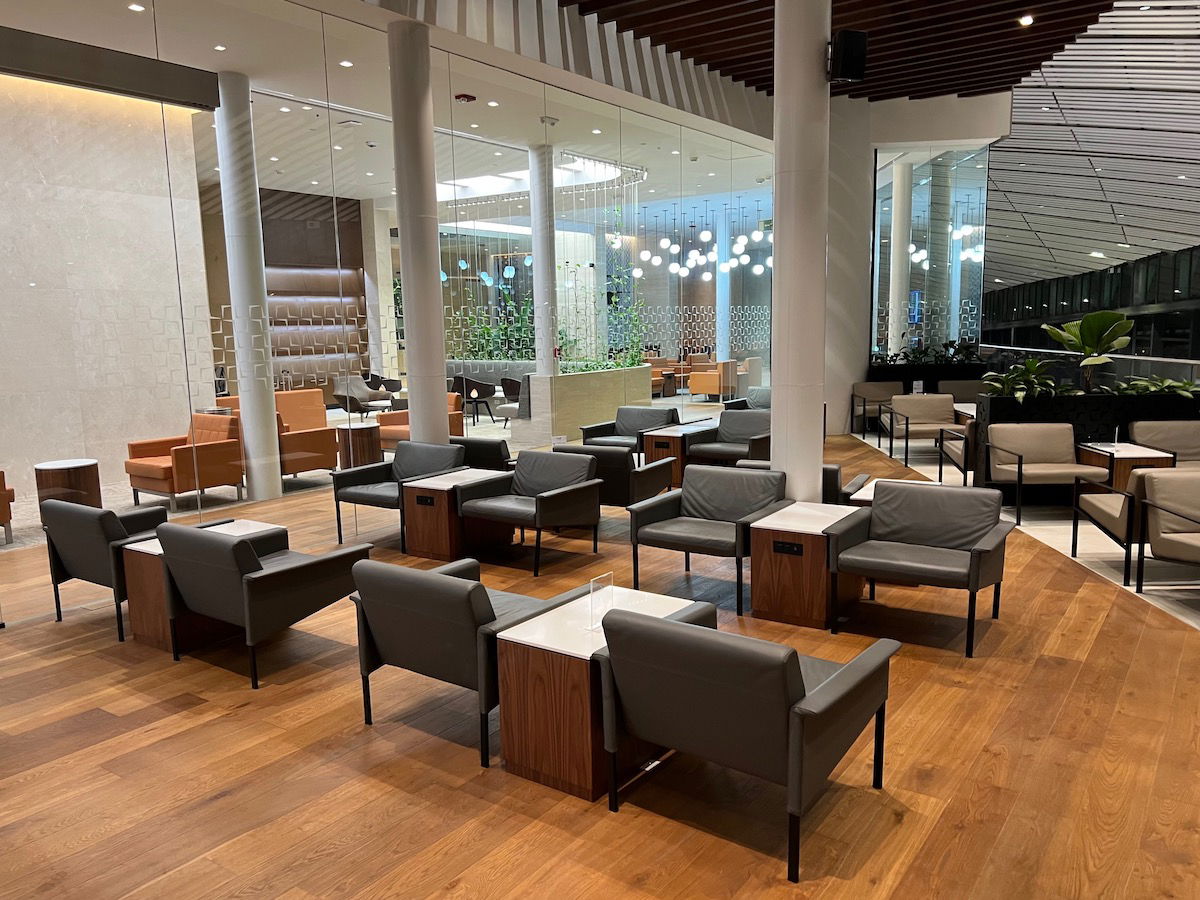 I appreciated that outlets were readily available throughout the lounge, making it easy to charge (which is necessary, because many Copa planes don't have power outlets, even in business class). The lounge also had good signage, and had several small art displays throughout.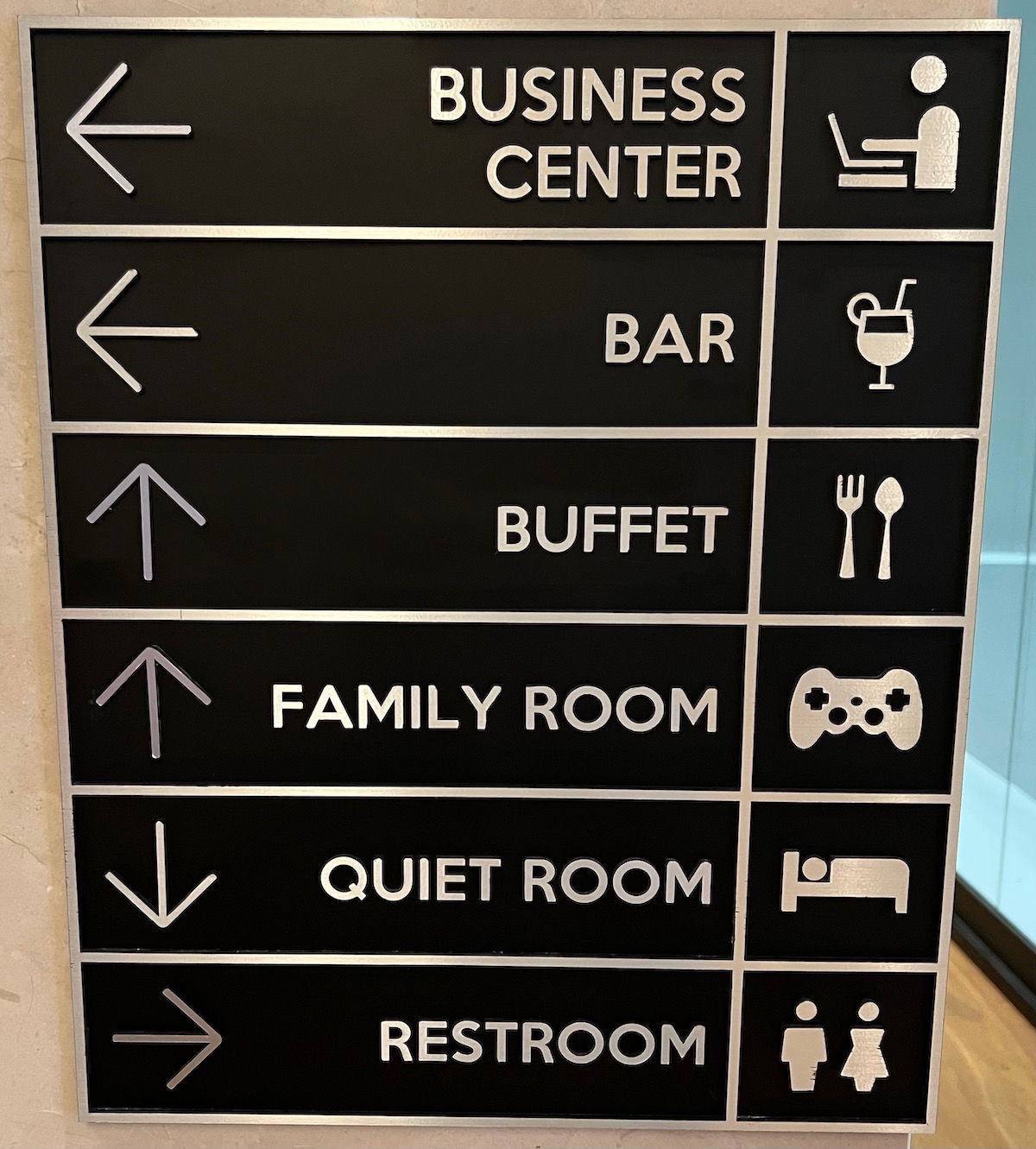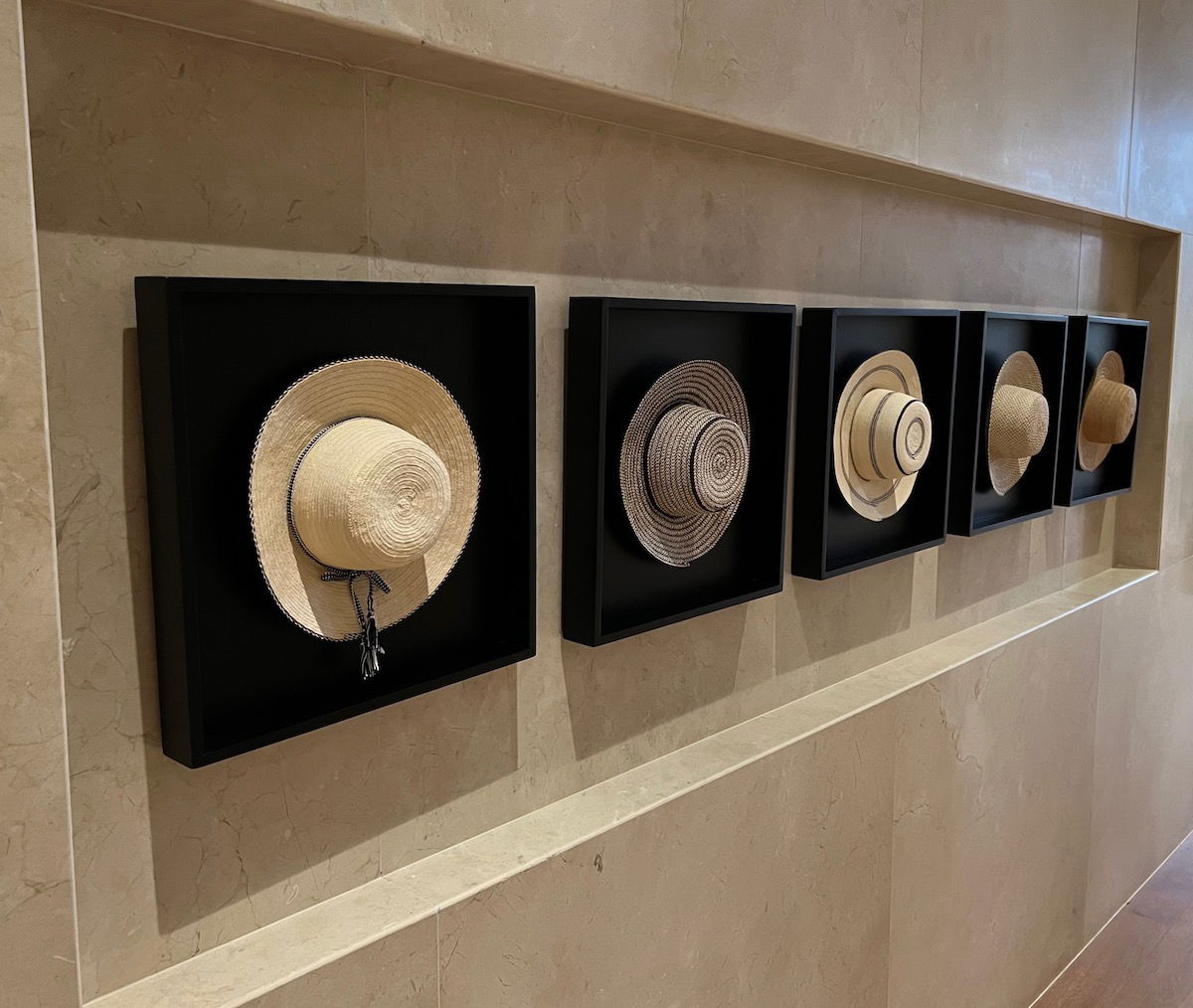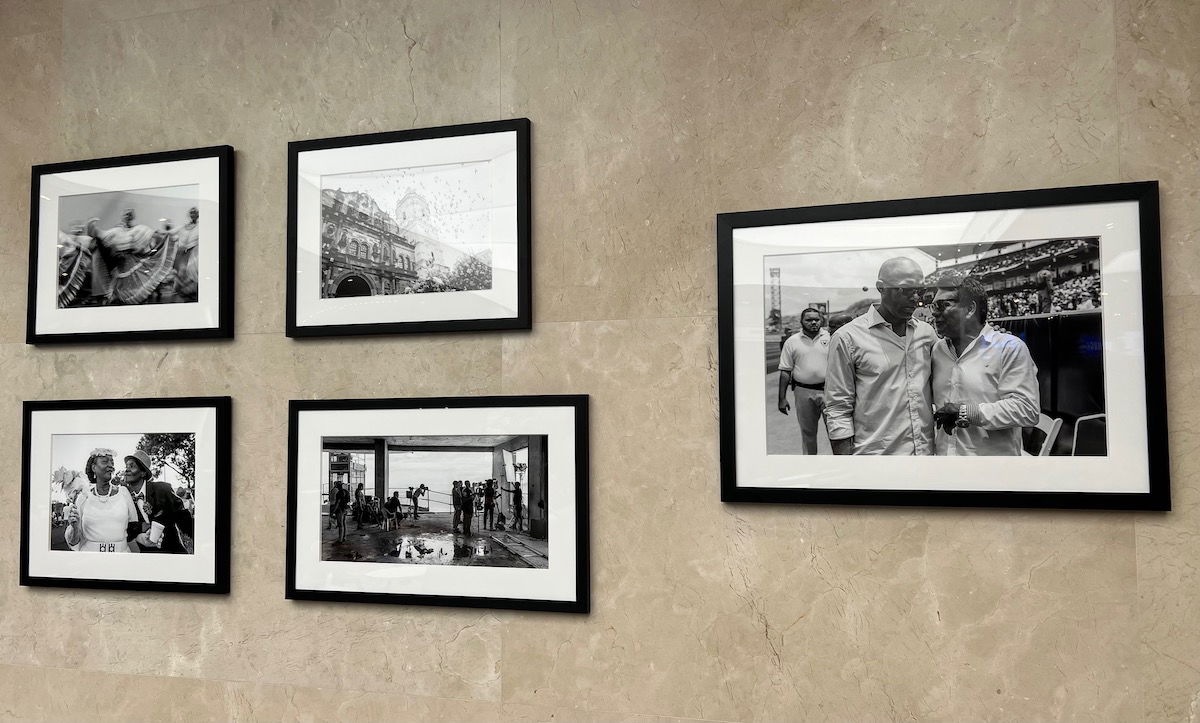 Copa Club Panama business center
The Copa Club Panama had a pretty nice business center, which is a feature I appreciated, given how much time I spent in the lounge. The business center had over a dozen workstations, with partitions between them.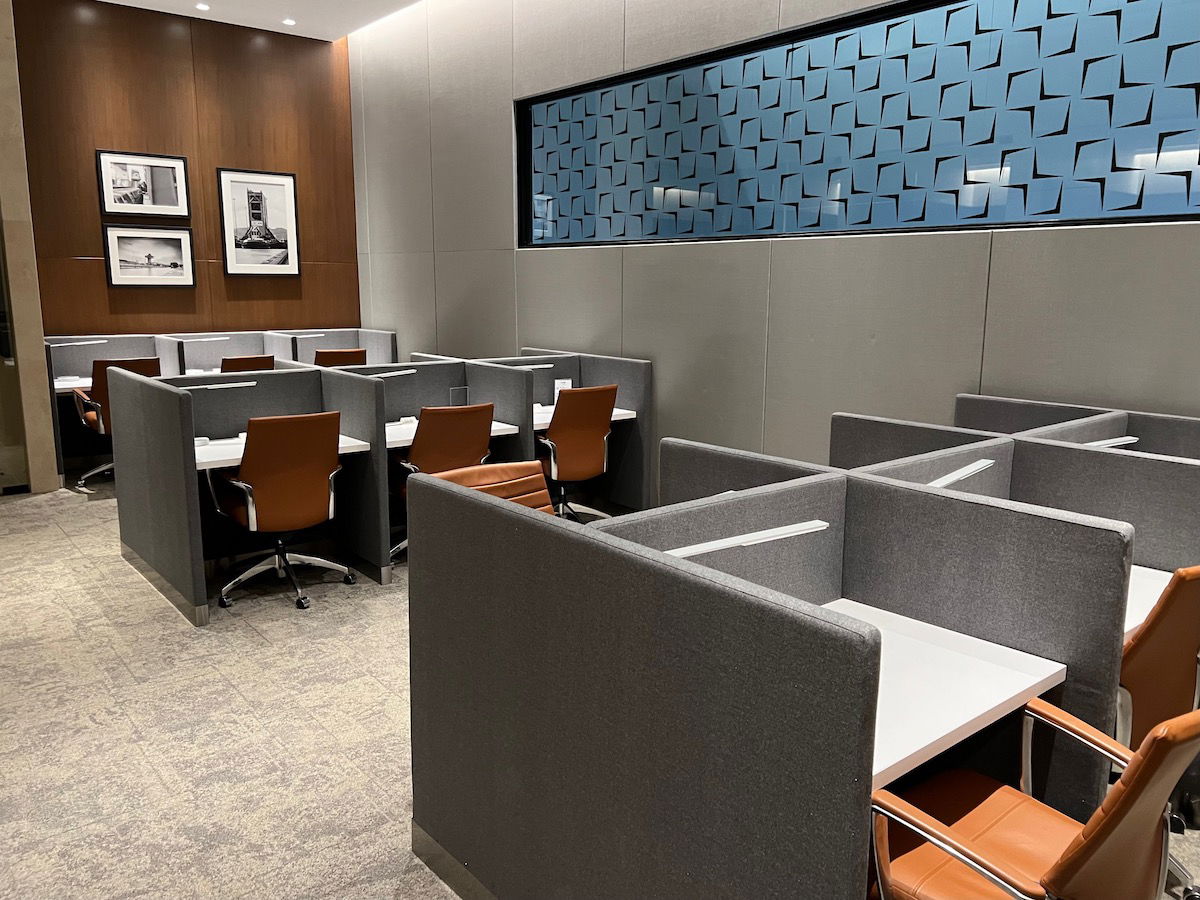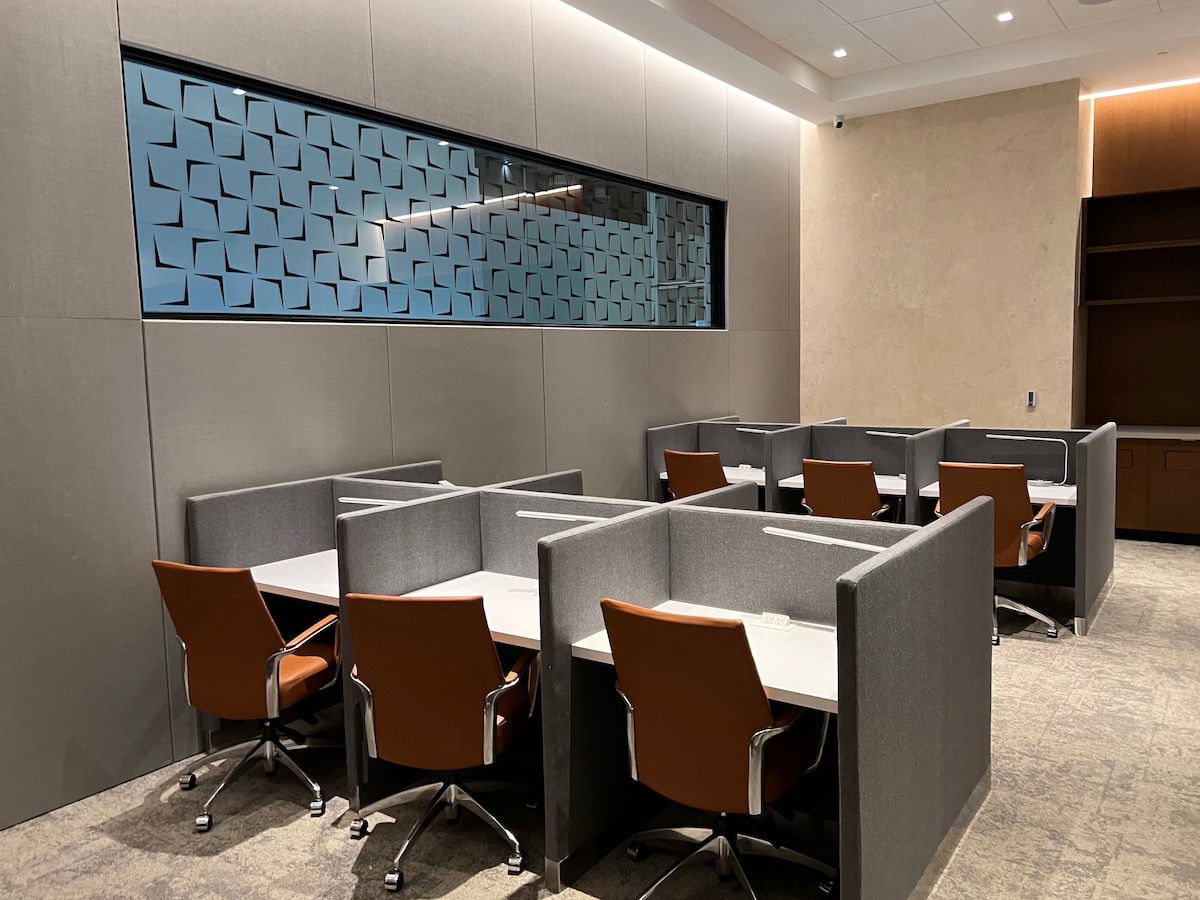 There was also a single PC, as well as a printer.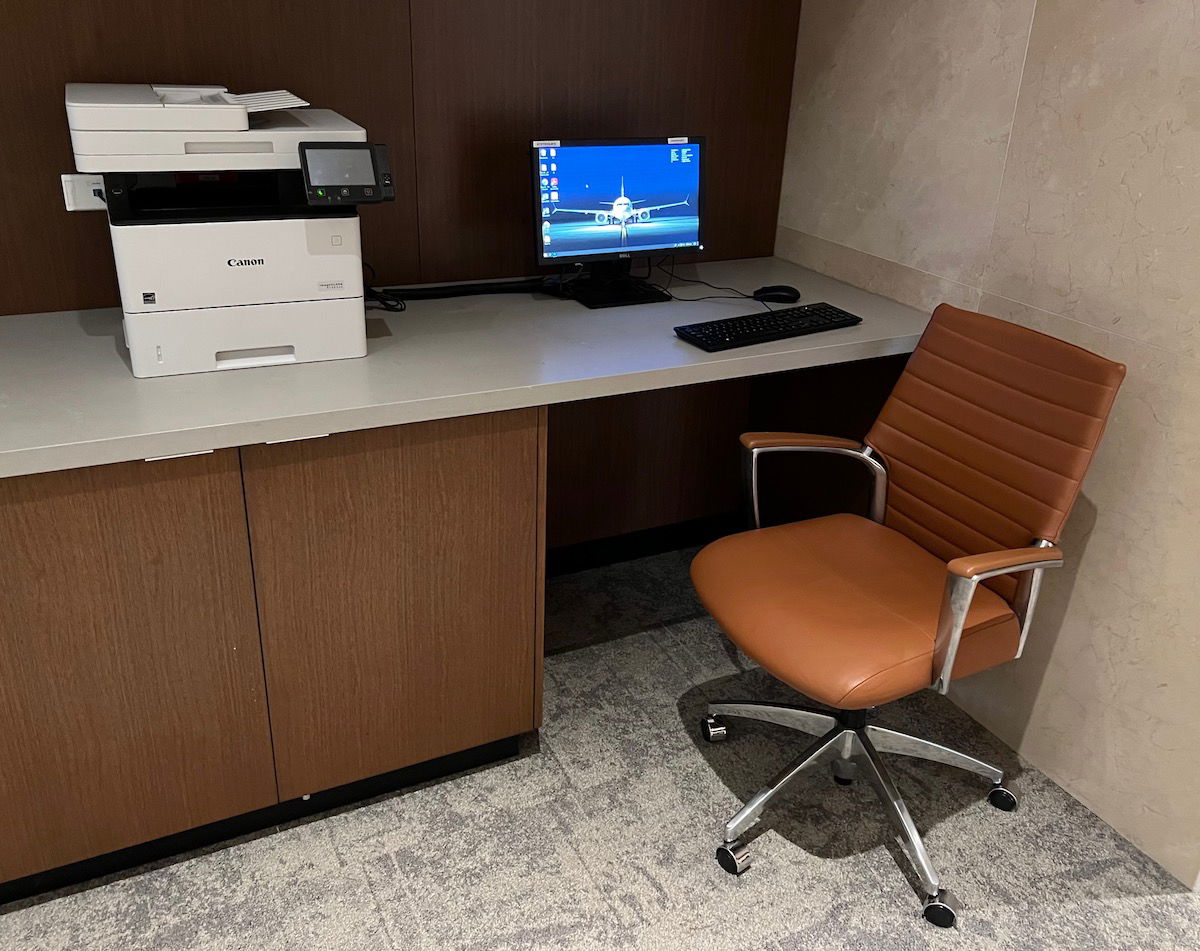 My favorite amenity, though, were the four fully enclosed private offices. The one at the far end was the biggest, so that's where I spent my entire day. While I wish there would have been some natural light, this was an awesome place to work from during the day, given that it was quiet and spacious. If you can snag one of these, I'd highly recommend it.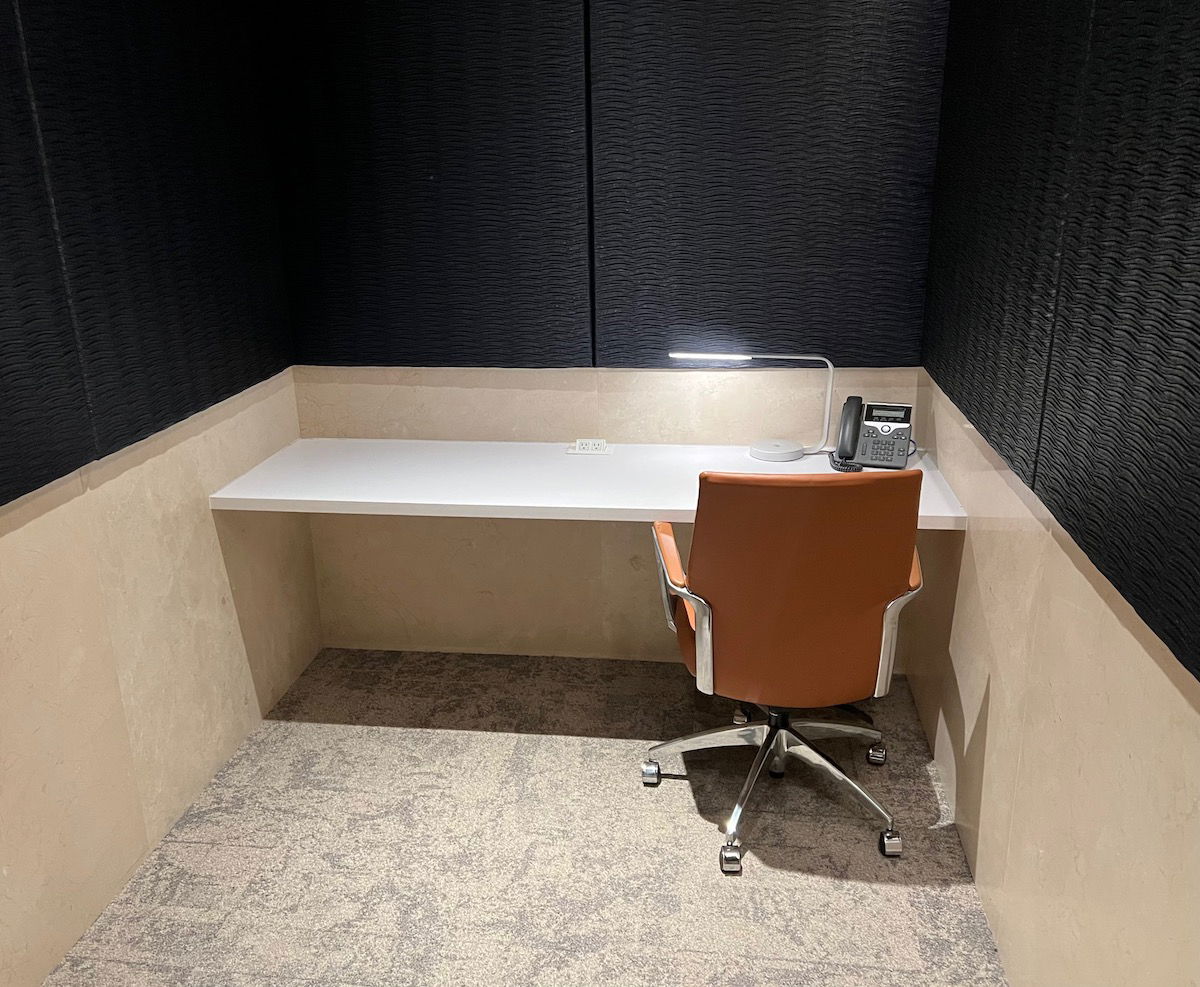 Copa Club Panama entertainment room
The Copa Club Panama has an entertainment room. The room had a dozen chairs and a big media console, for those who want to watch TV.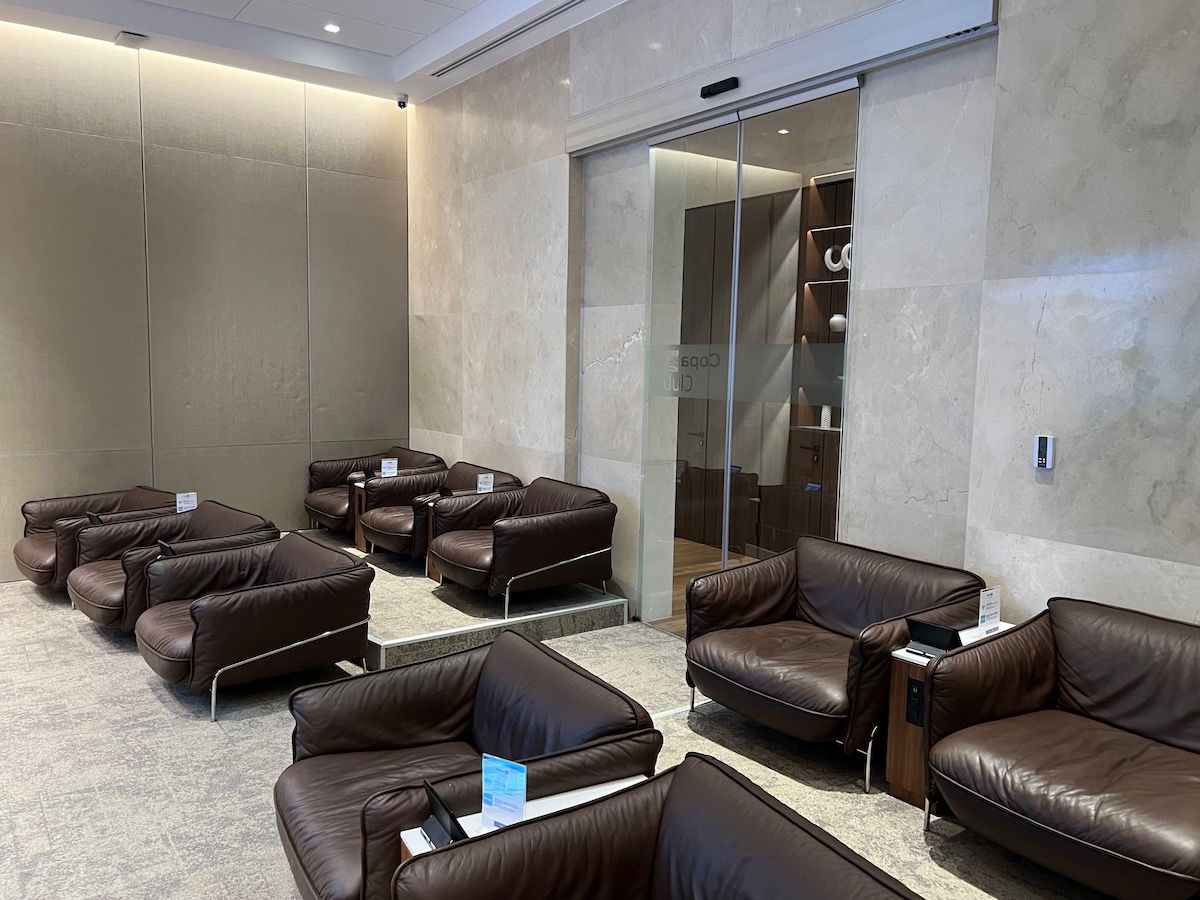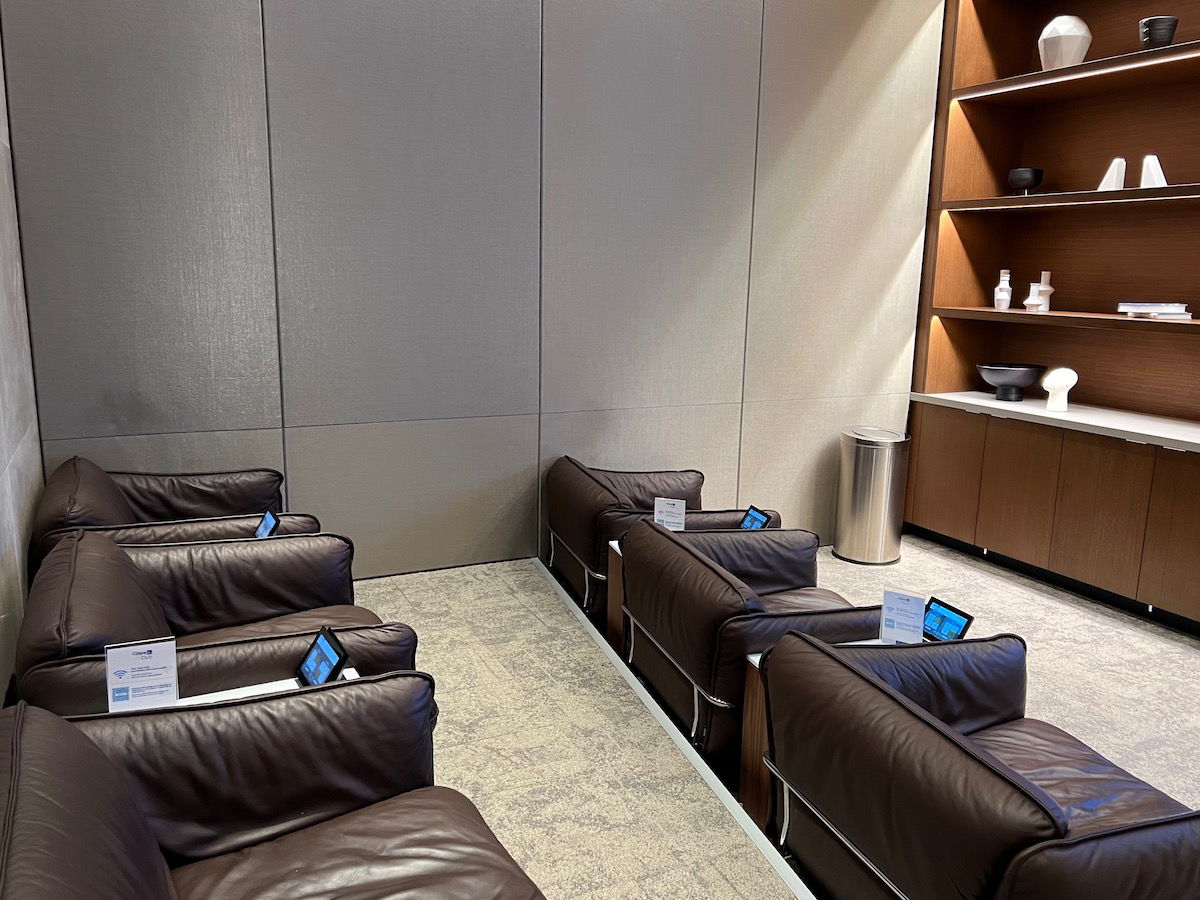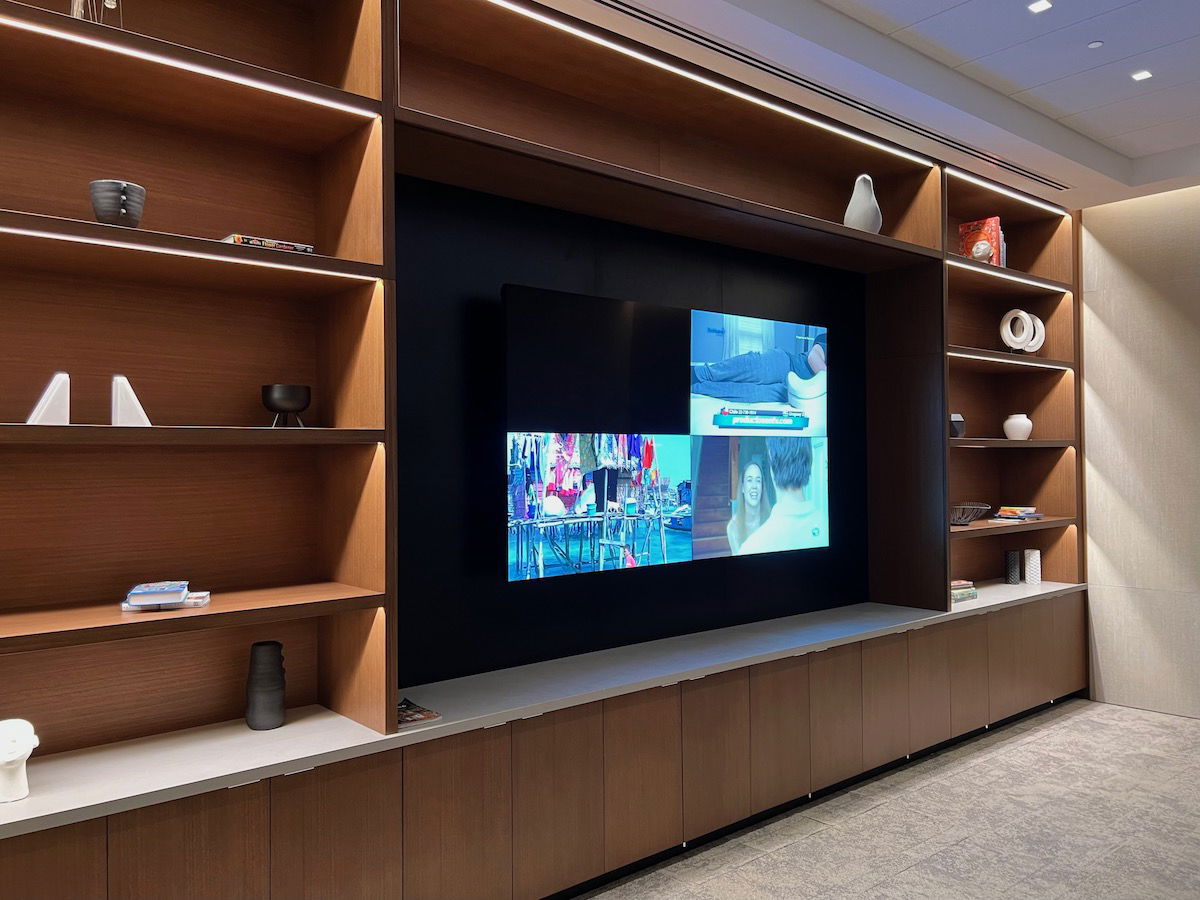 Copa Club Panama quiet room
The Copa Club Panama also had a quiet room, featuring six seats. The seats were pre-reclined a bit and had an ottoman — this isn't an ideal place to actually sleep, but it is a good place to rest.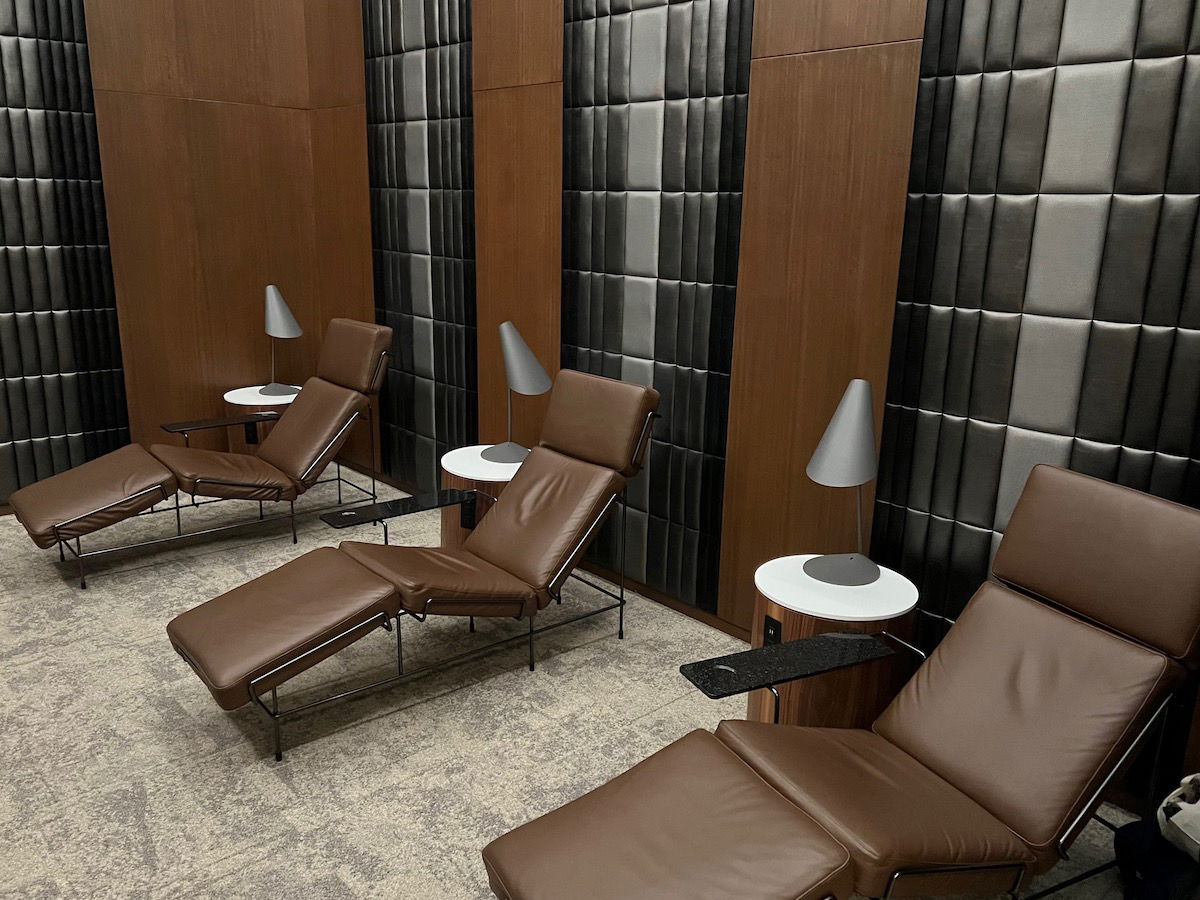 Copa Club Panama family room
The Copa Club Panama has a family room, which will probably be appreciated by both those with and without kids. 😉 The room was basic — there weren't any toys, but rather it just had small tables for kids, as well as some TVs.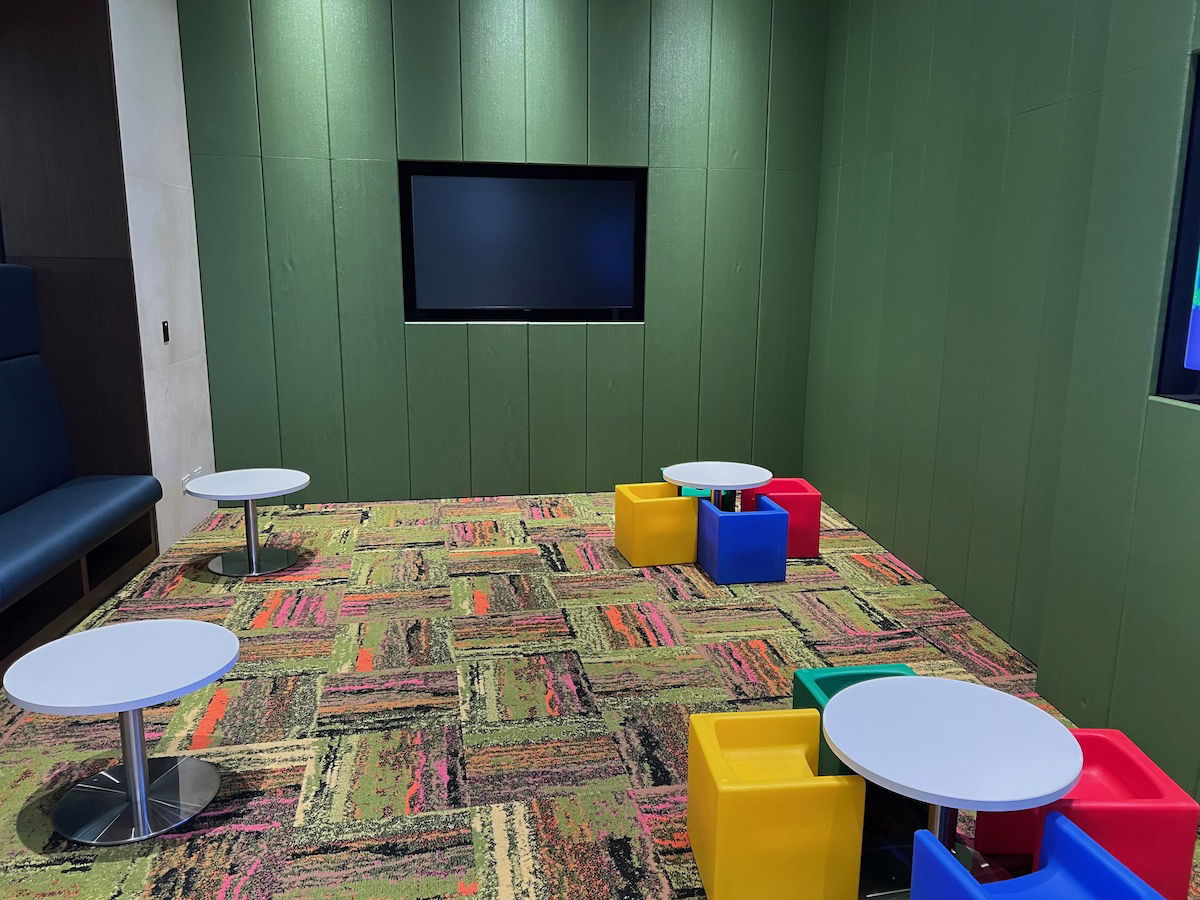 Copa Club Panama luggage storage
The Copa Club Panama features a luggage storage area near the entrance. There were a dozen lockers that could be locked with a code, while the rest of the storage area consisted of open cubbies. That latter option doesn't exactly seem like a safe place to leave belongings, but…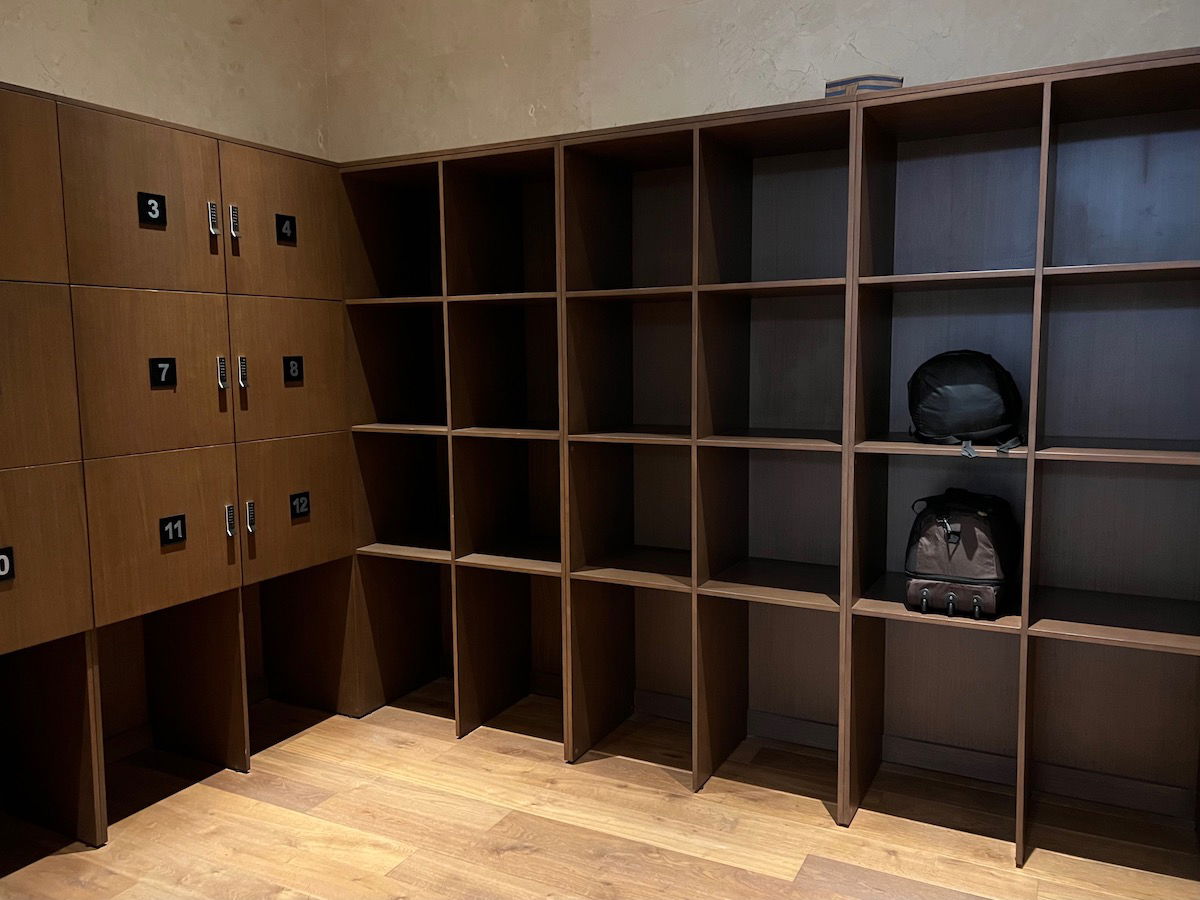 Copa Club Panama food & drinks
Physically the Copa Club Panama is great. The food selection is unfortunately a different story, though. For starters, the lounge has a single buffet, which isn't sufficient. Most guests here seem to be hungry, so the below buffet isn't big enough for a lounge with up to 420 guests.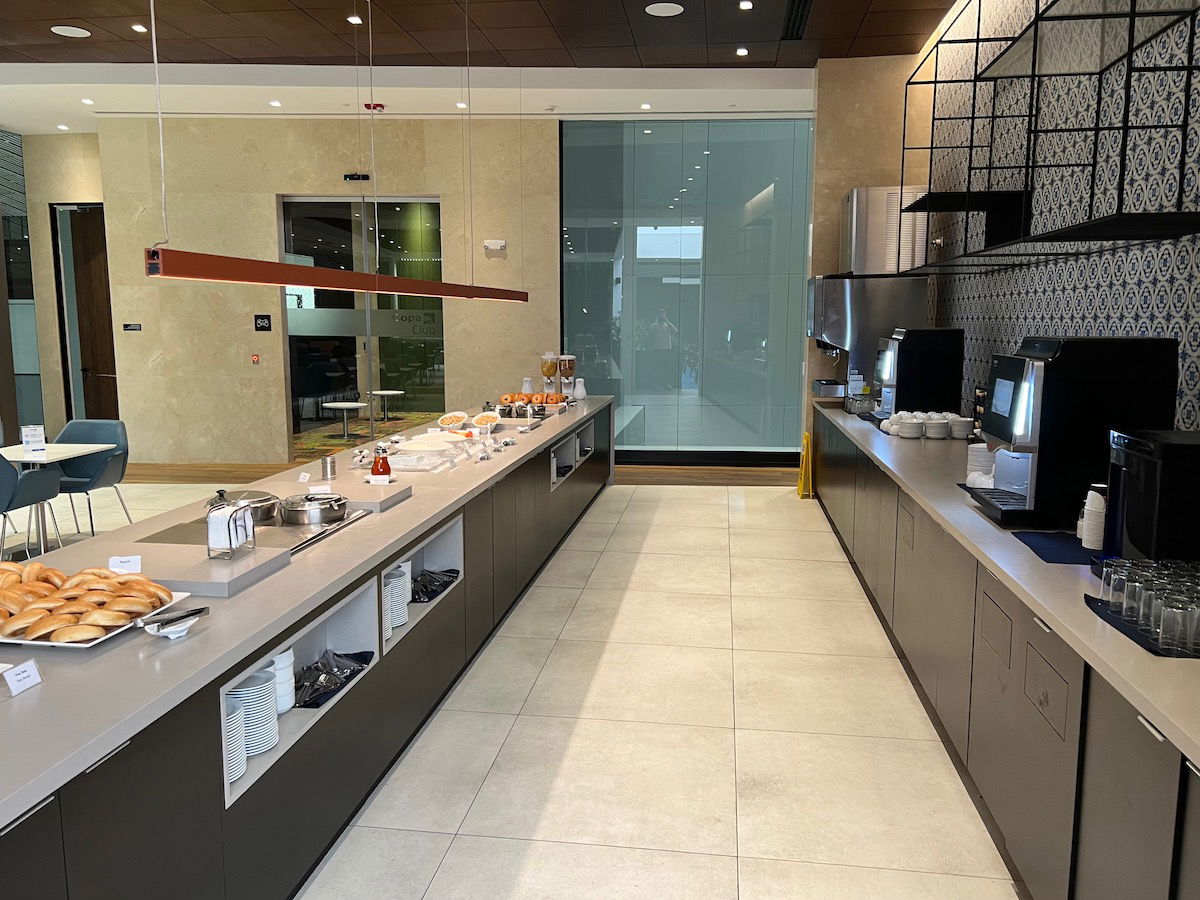 The food selection was downright pitiful, probably the worst I've seen in a carrier's "flagship" lounge.
For breakfast, there were stale bagels and cream cheese, pan bon, yogurt, fruit, cereal, granola, and oatmeal.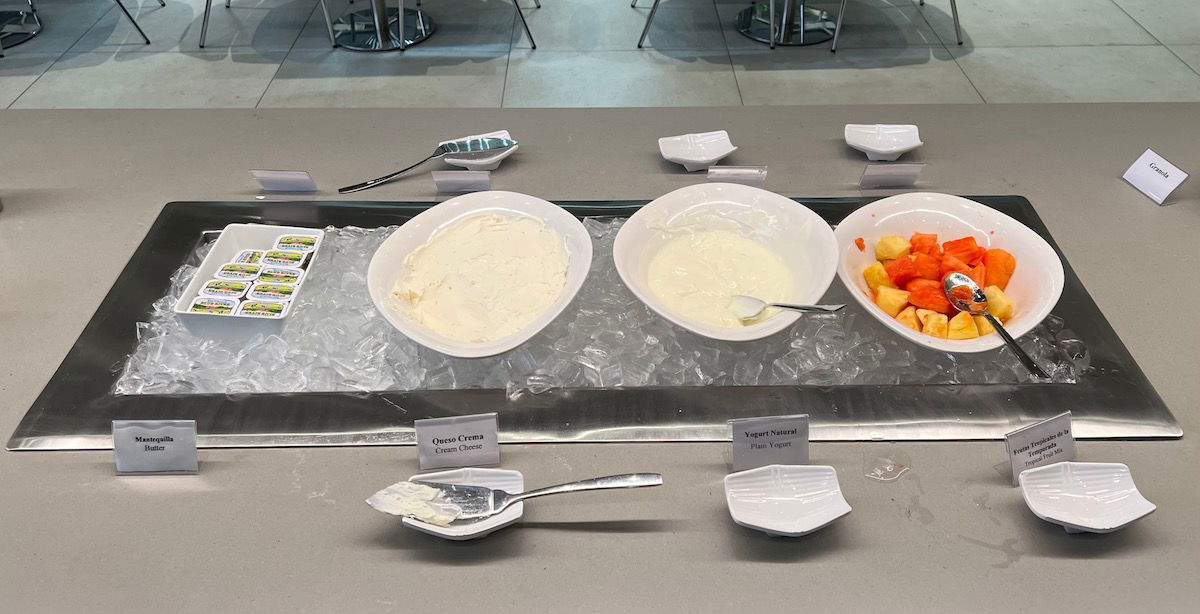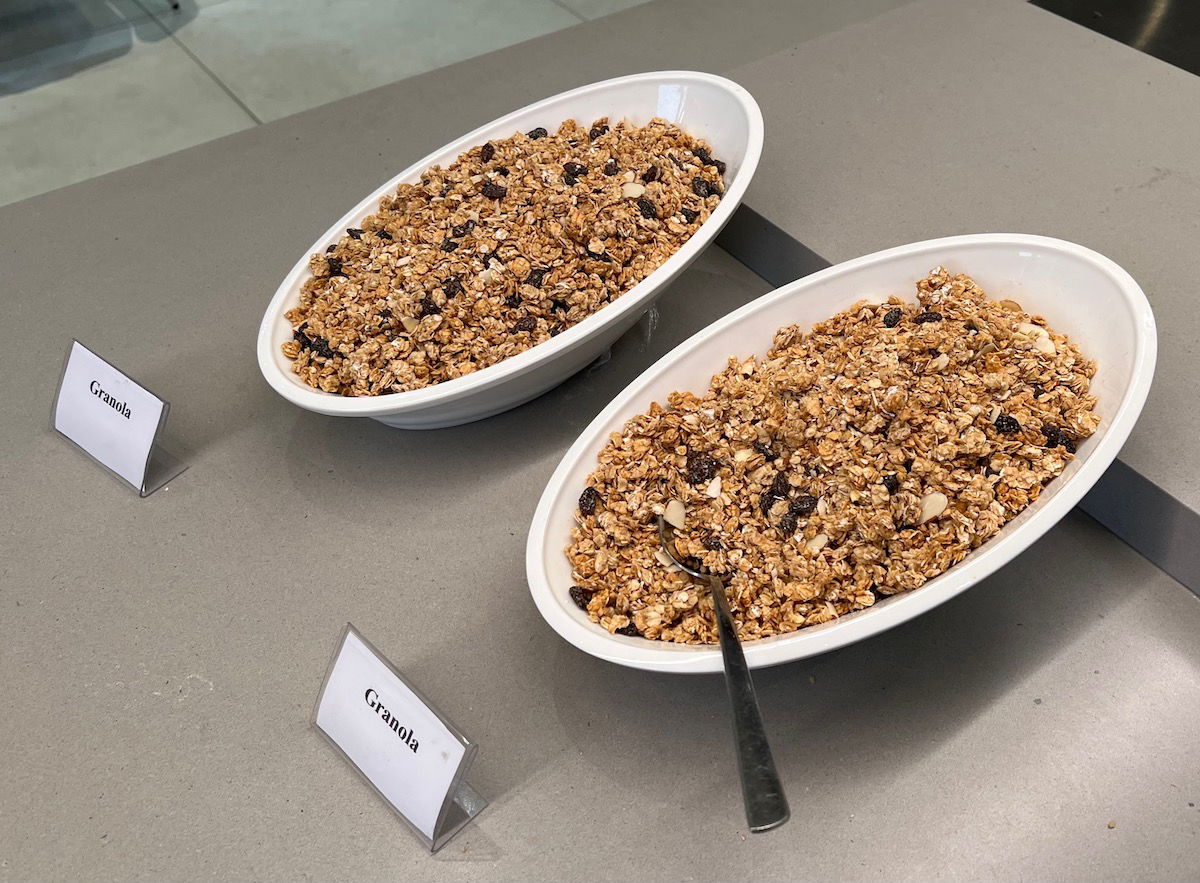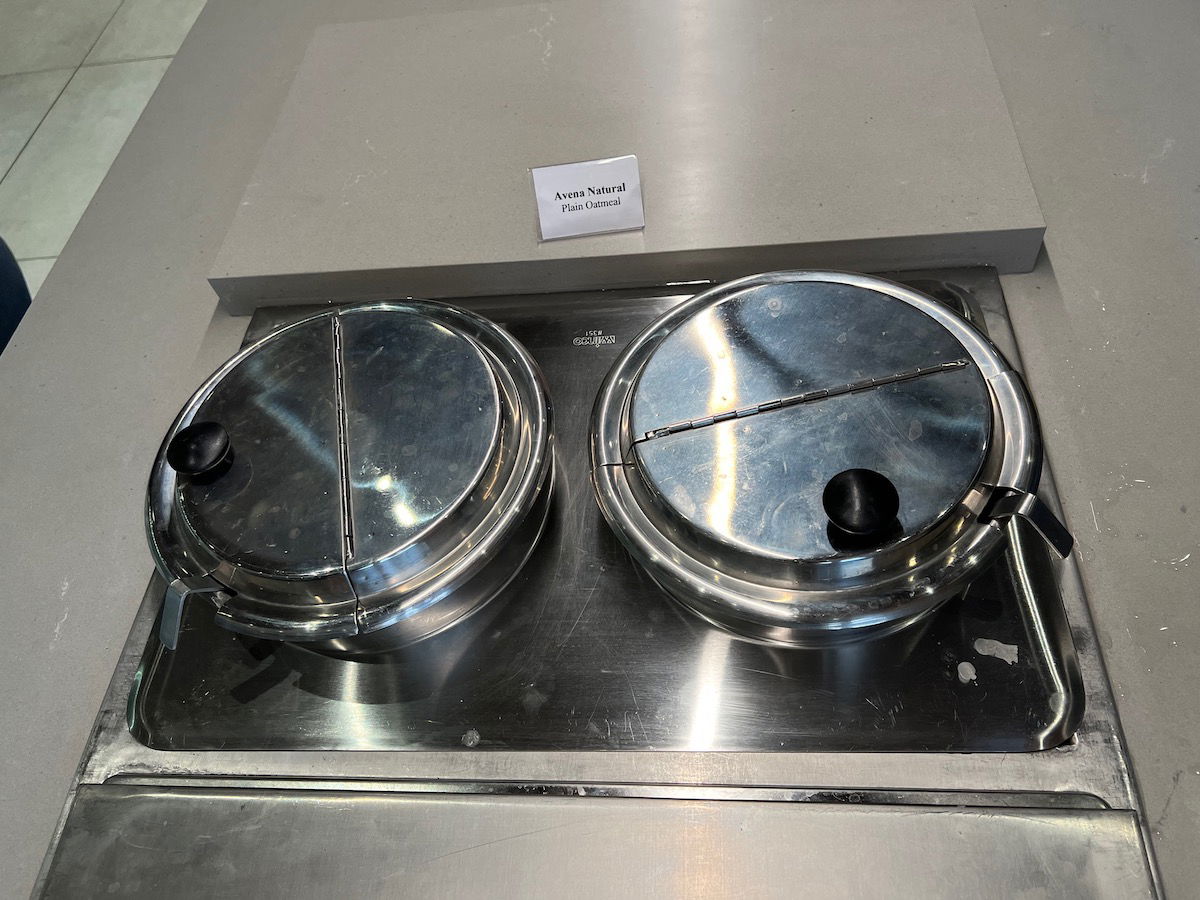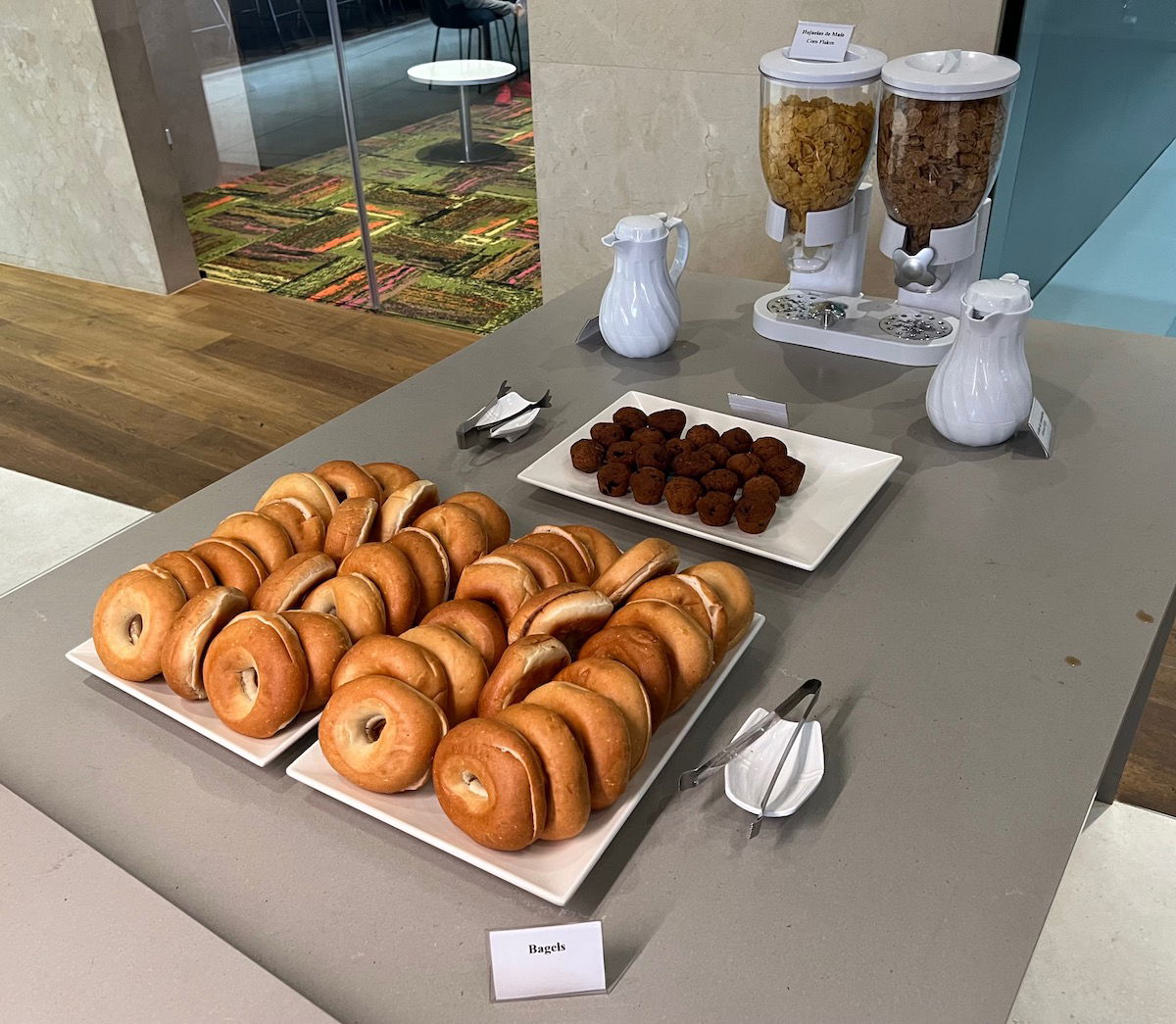 Lunch consisted of a few kinds of (not very appealing) finger sandwiches, three types of veggies, ranch dressing, hummus, bread, chips, and cookies.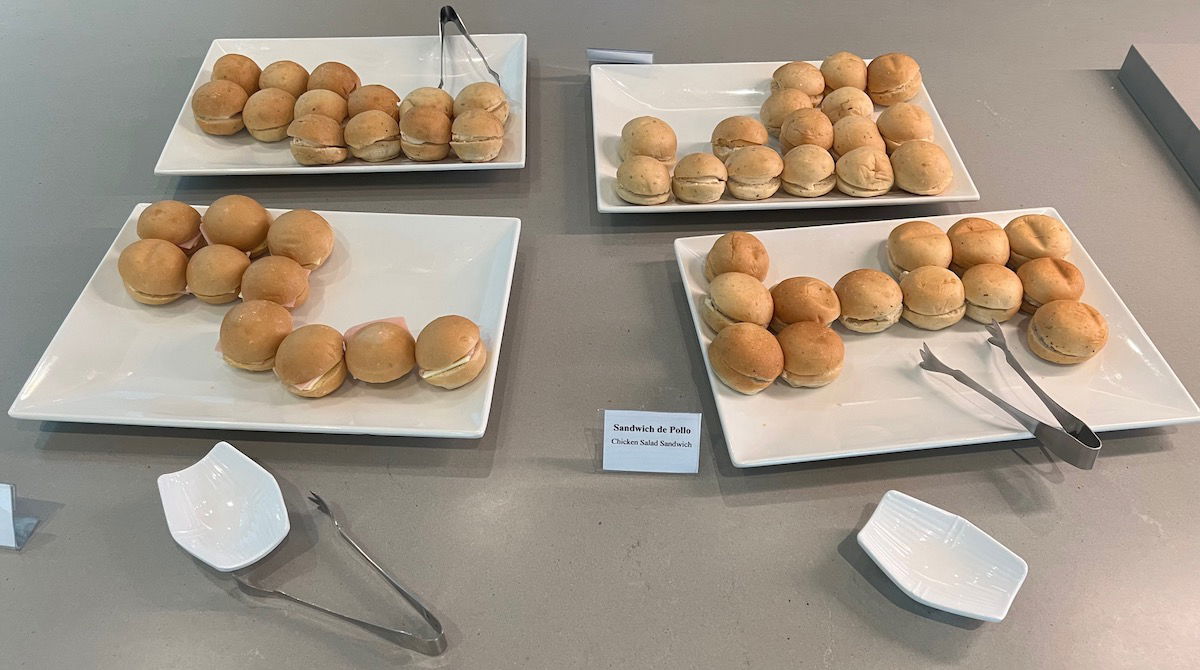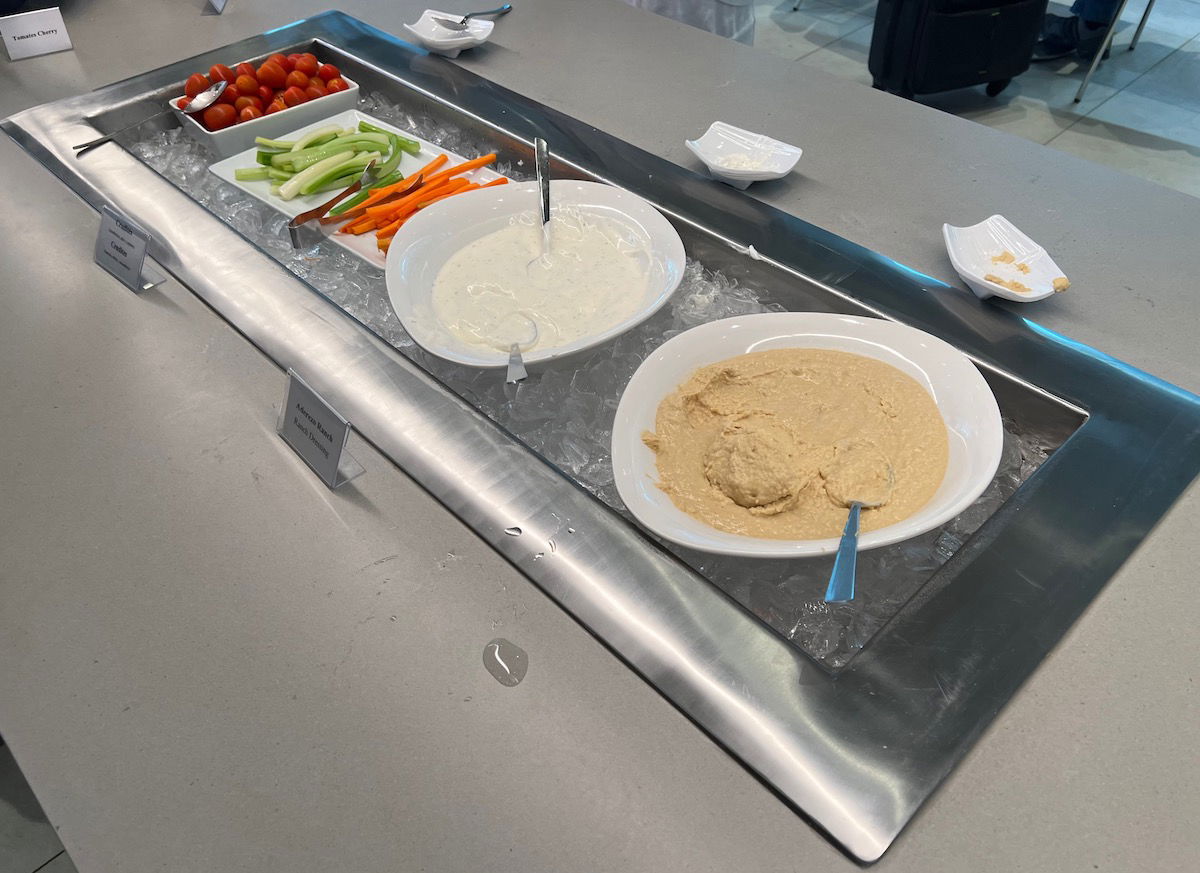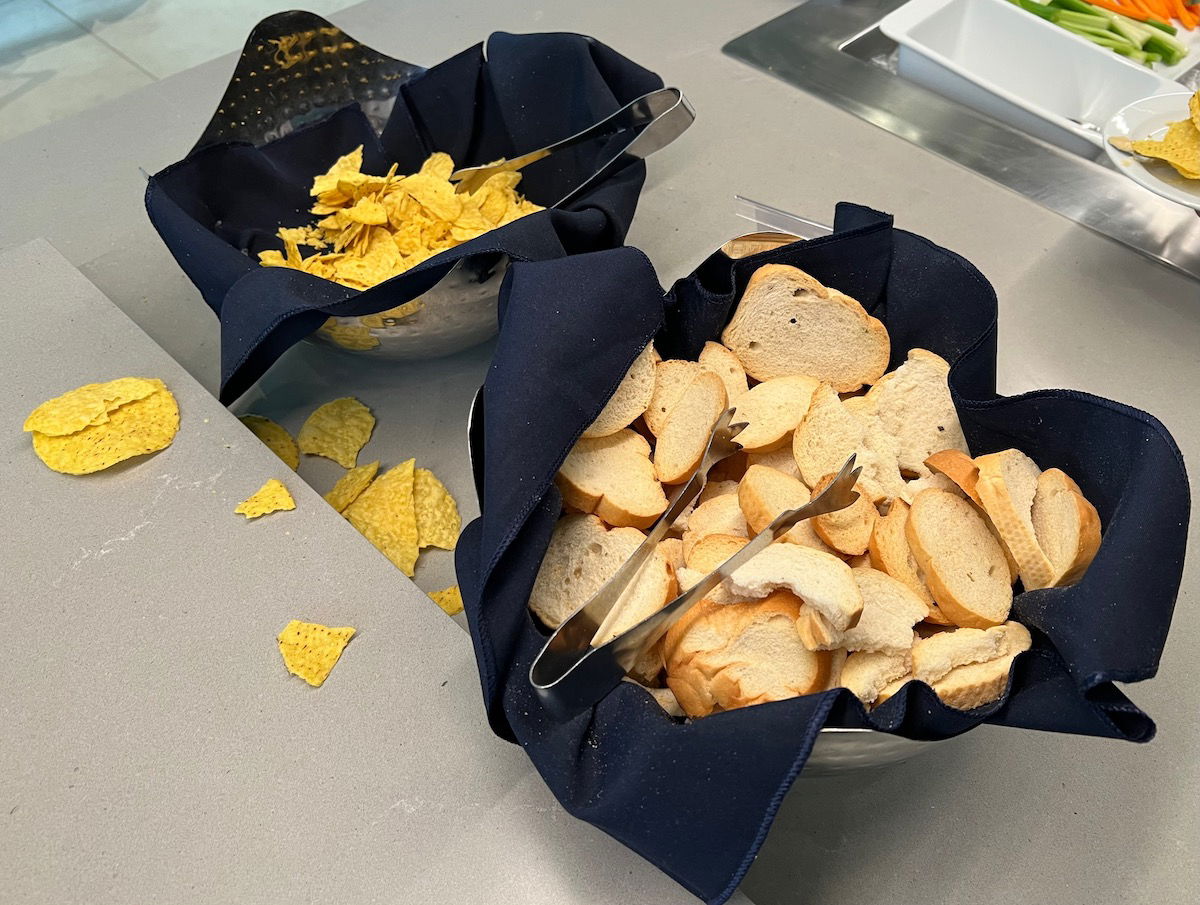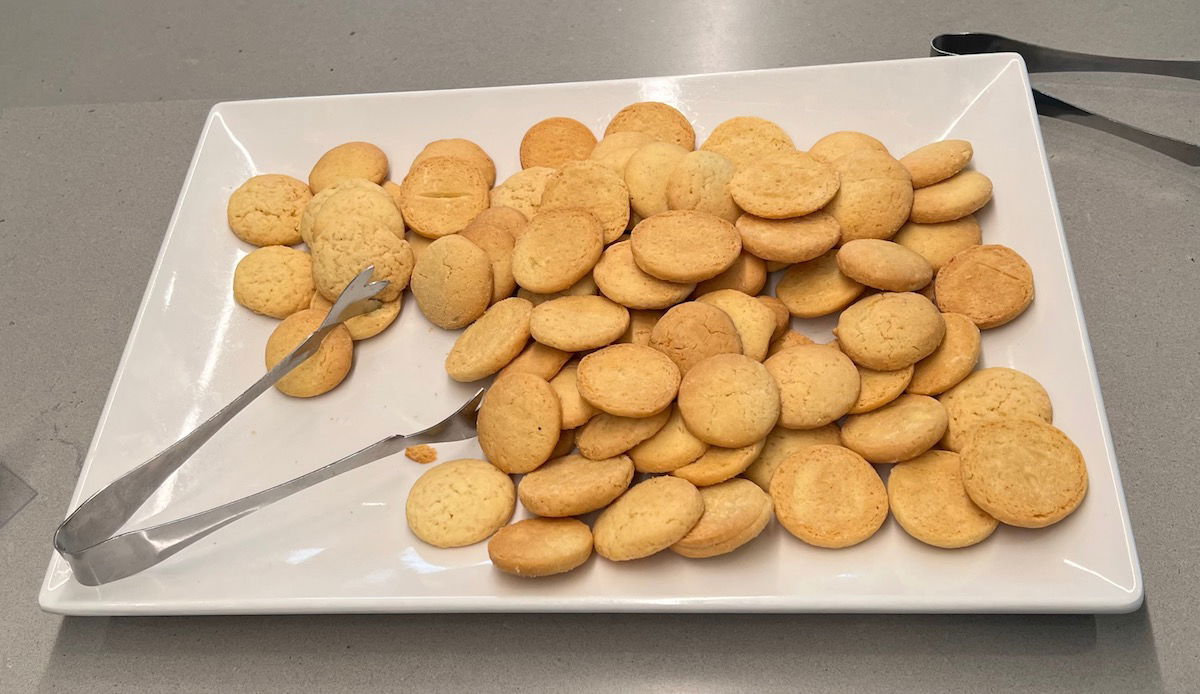 I can't even begin to describe the extent to which people congregated at the buffet like vultures. They couldn't replace the food fast enough, and suffice it to say the hygiene standards left a bit to be desired (people sneezing over the buffet, people picking their nose and then using the shared serving utensils, etc.).
It's sad when the below is roughly the best lunch plate you can make yourself…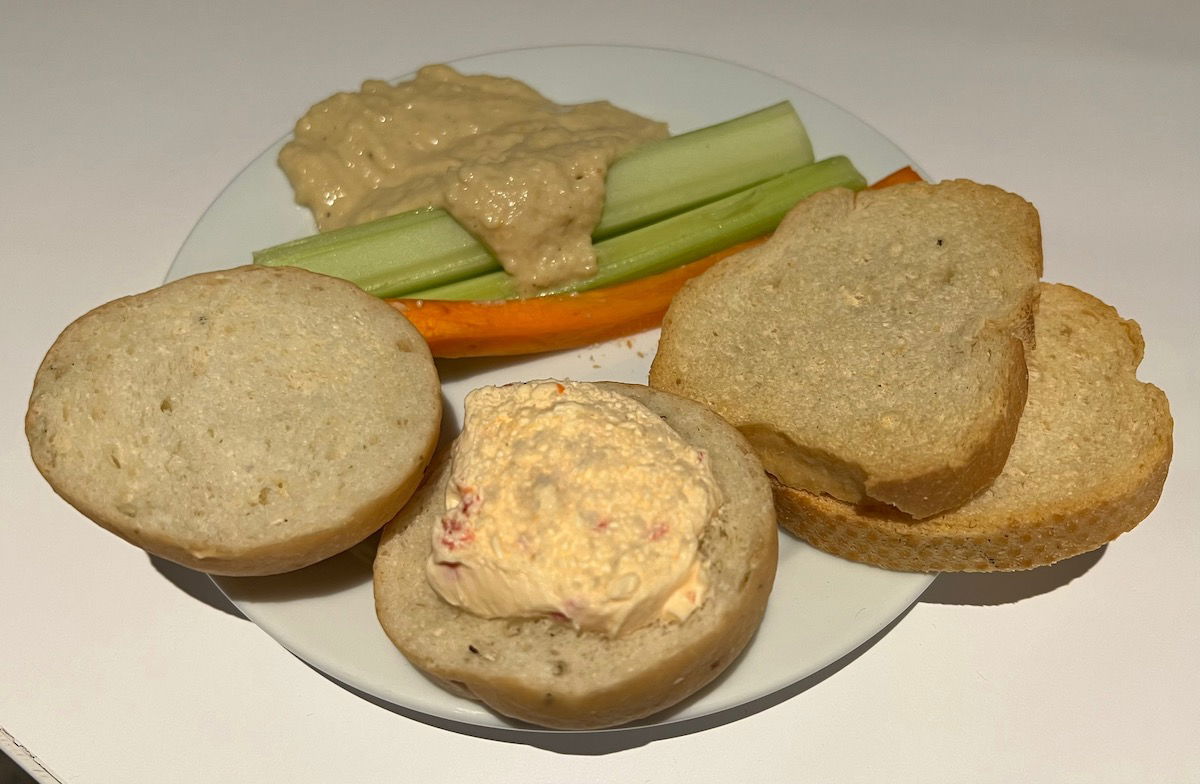 As far as drinks go, the lounge had a self serve machine with soft drinks and water.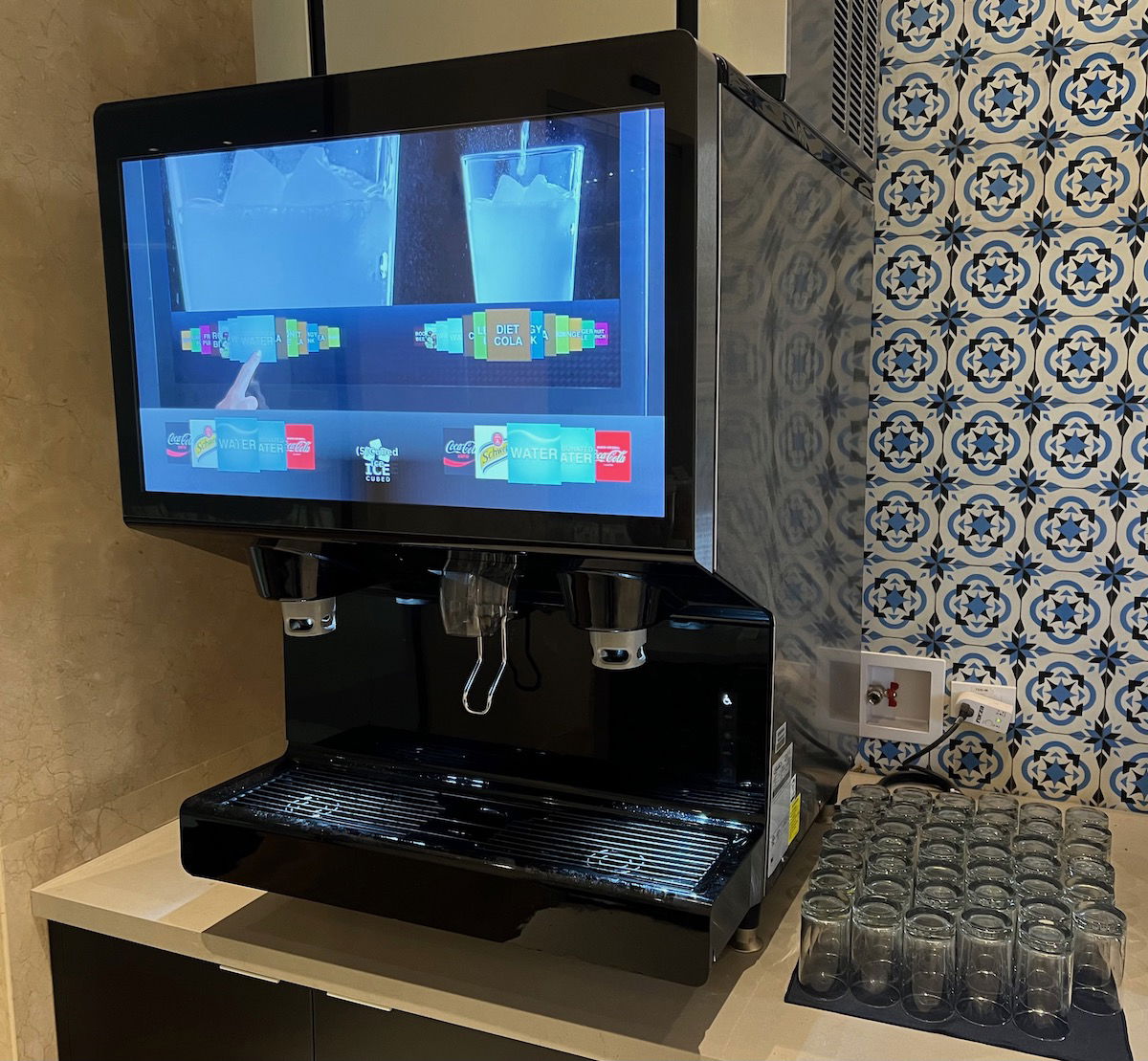 There was also a Nescafe machine, as well as some Lipton tea.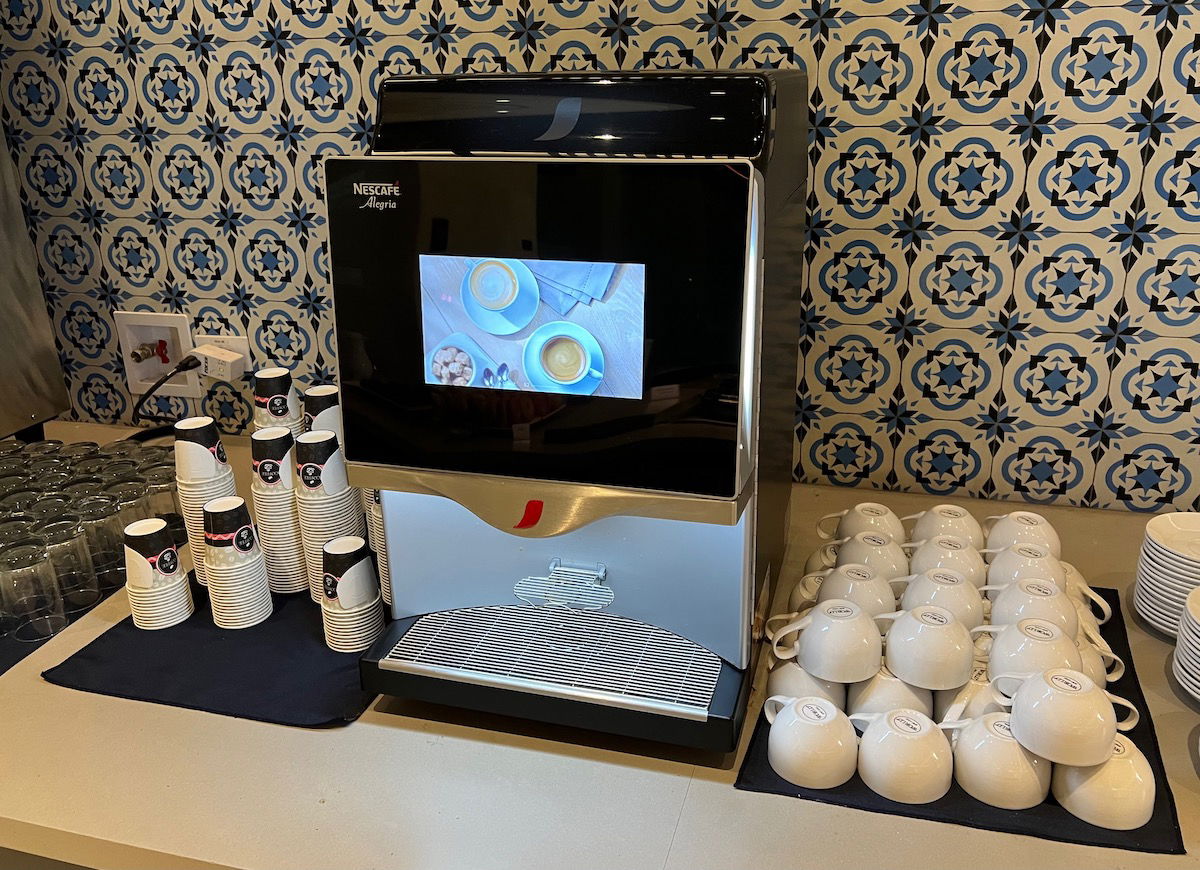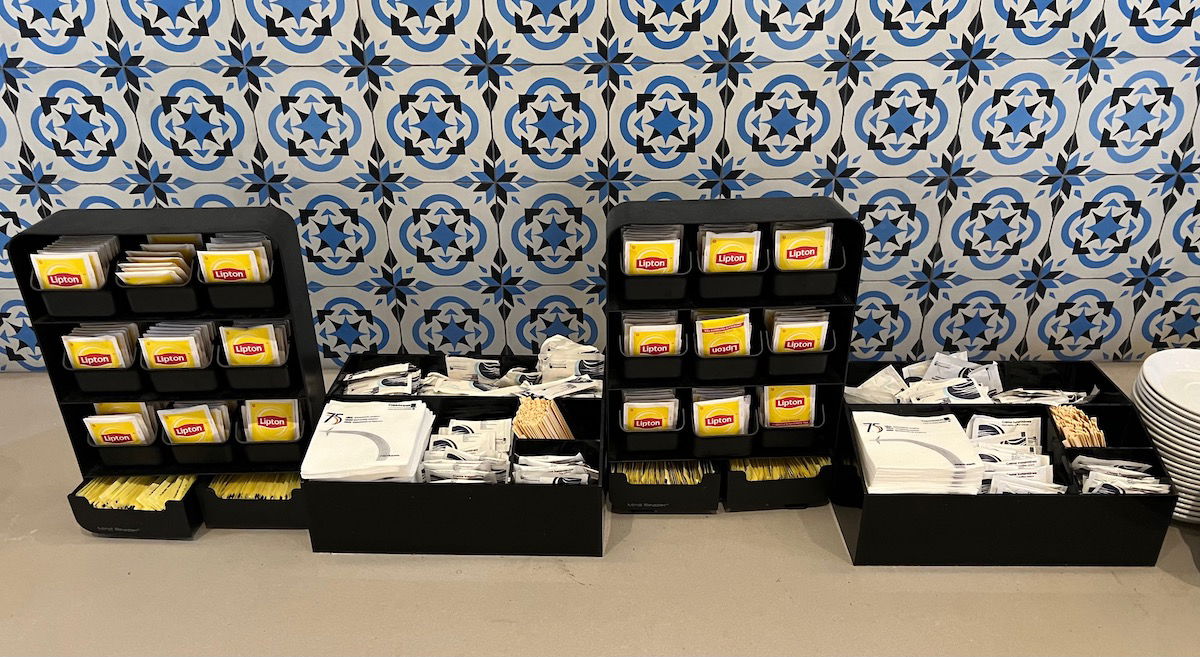 There was a second self-serve drink station in another part of the lounge.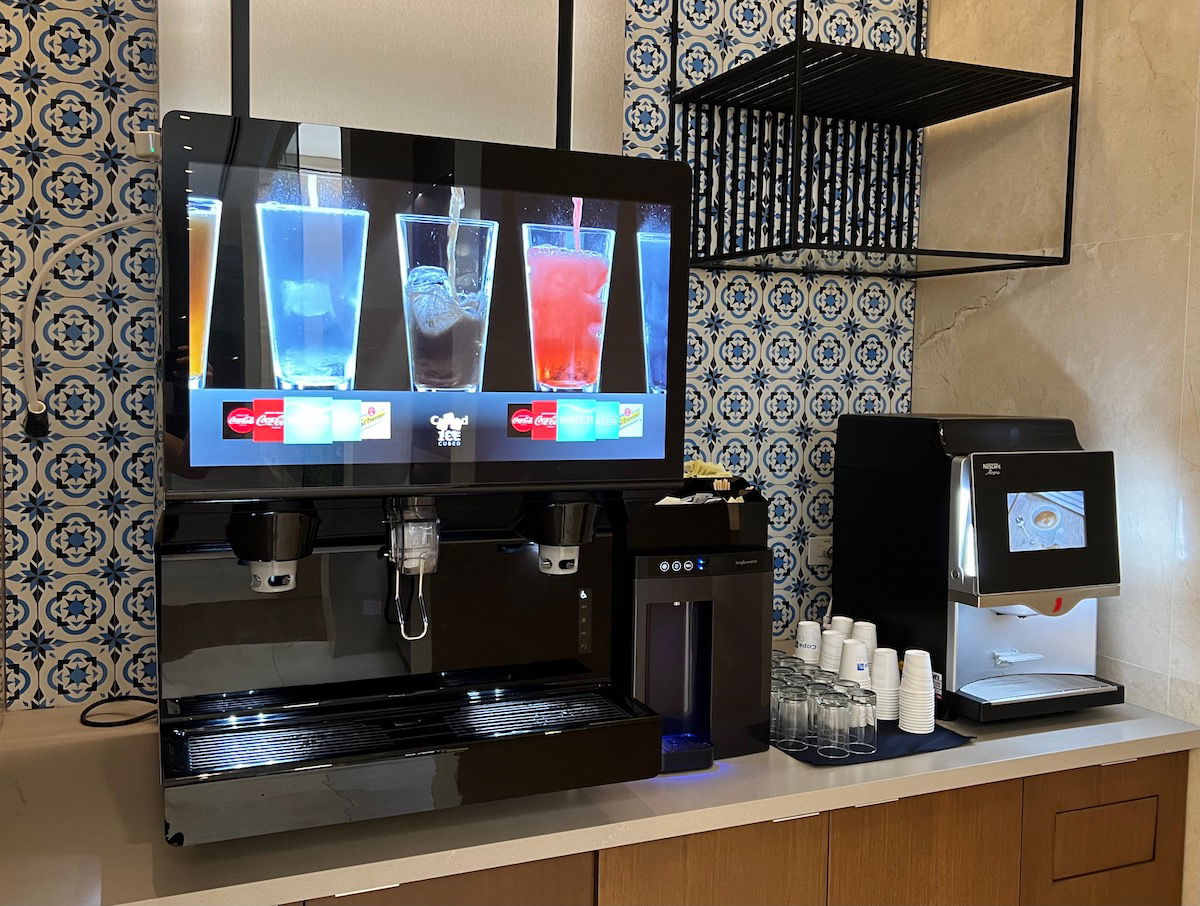 Alcoholic drinks were available from a bartender, but the selection was quite limited.
Copa Club Panama bathrooms & showers
The Copa Club Panama had bathrooms in the back of the lounge. For the men's restroom, there were both stalls and urinals.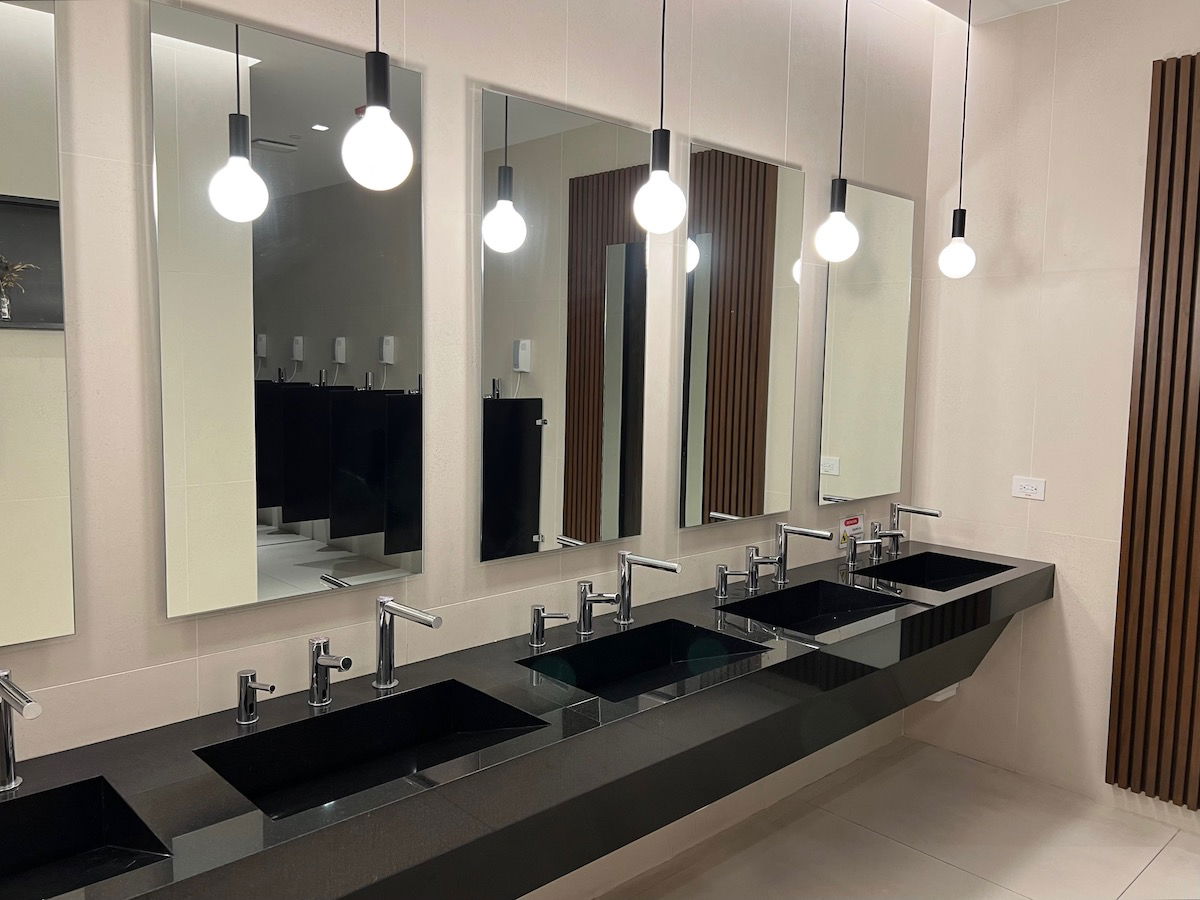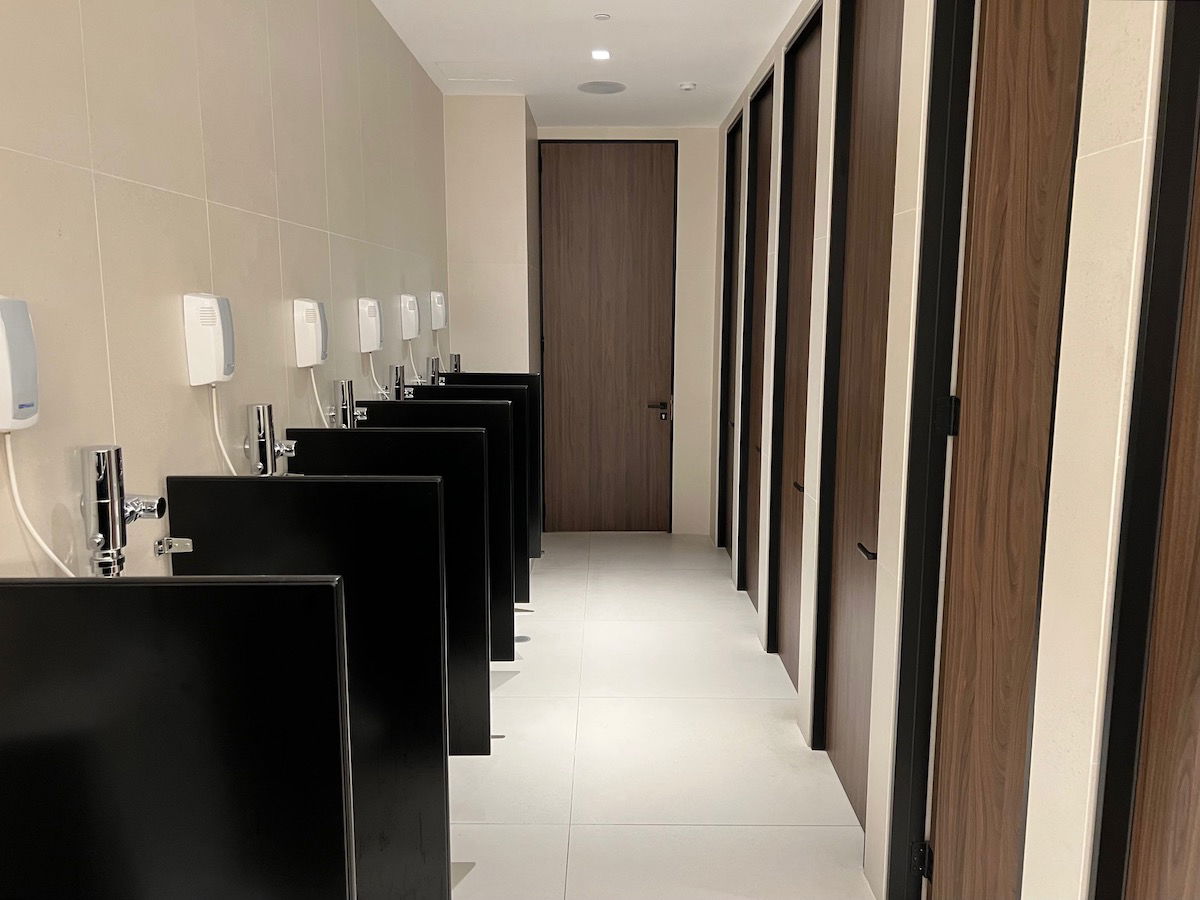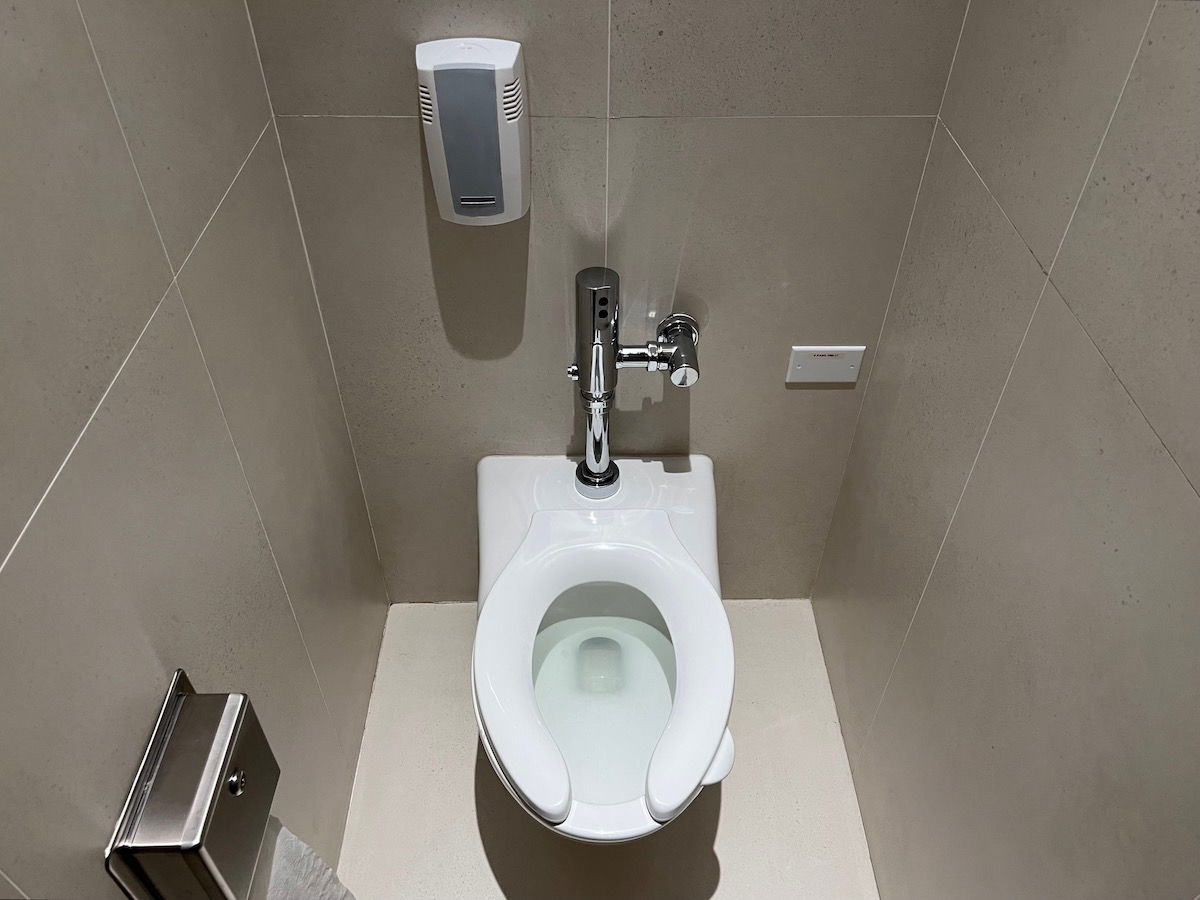 The lounge also had six shower suites, each of which had a sink, a toilet, and a walk-in shower. Copa has quirky rules about using these — you can only use the shower if you have a same day Copa flight of at least 4.5 hours. While the shower rooms looked pretty nice, I've heard that they have horrible ventilation, so get really hot.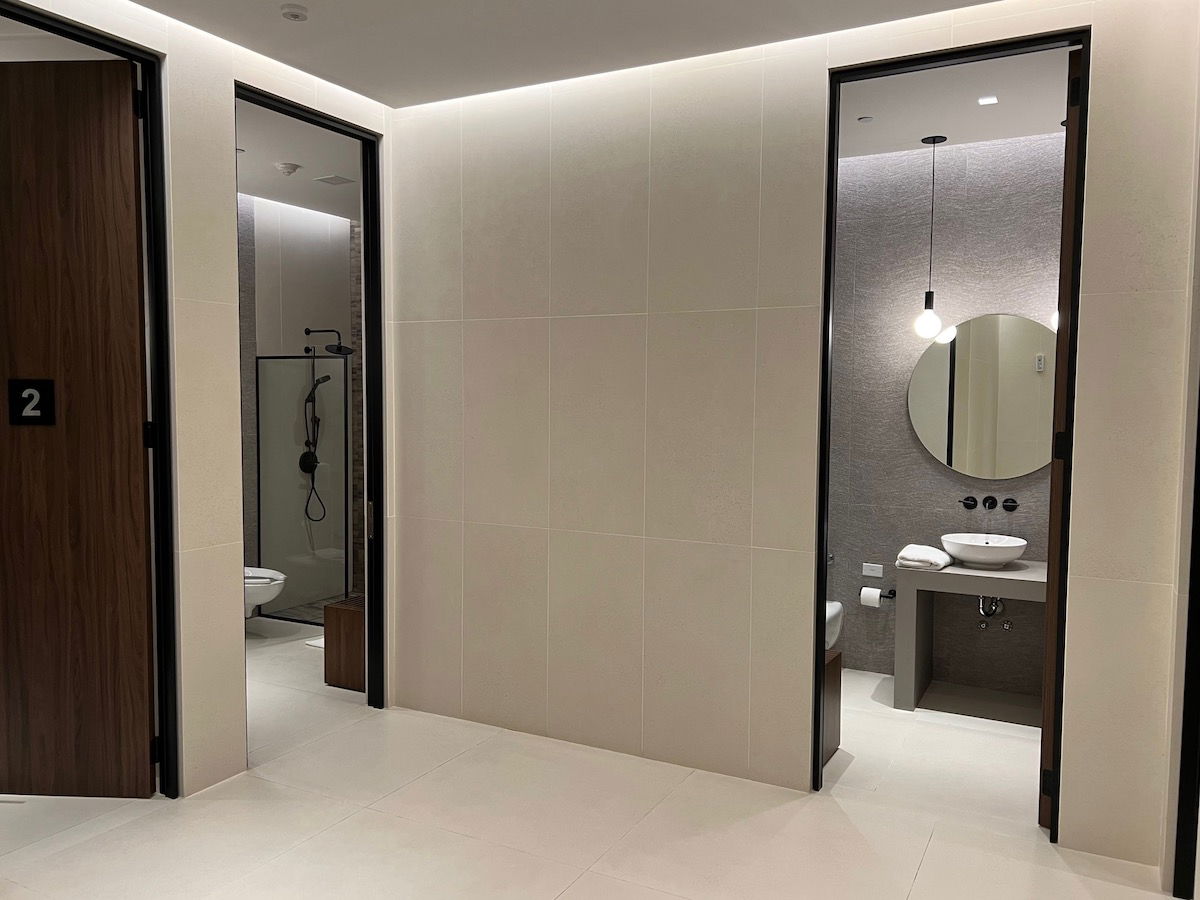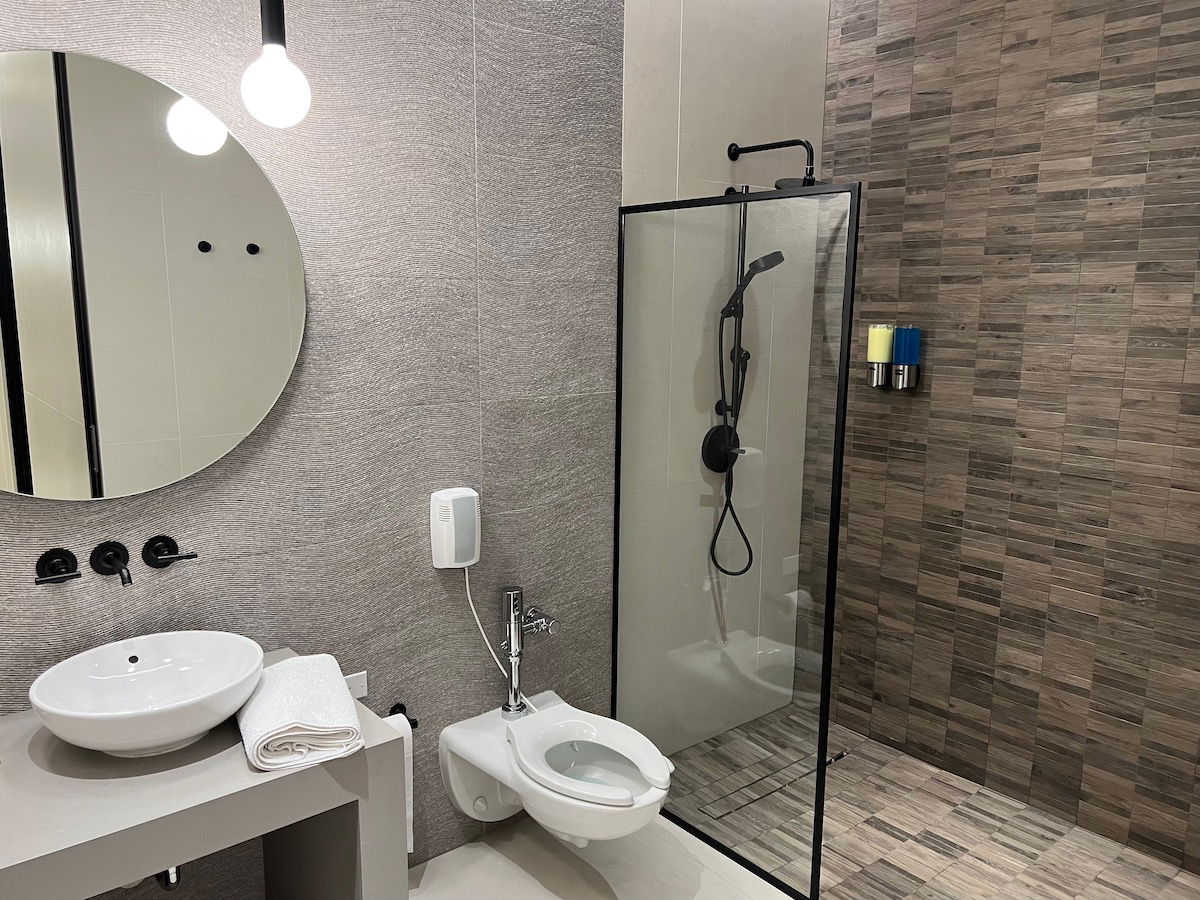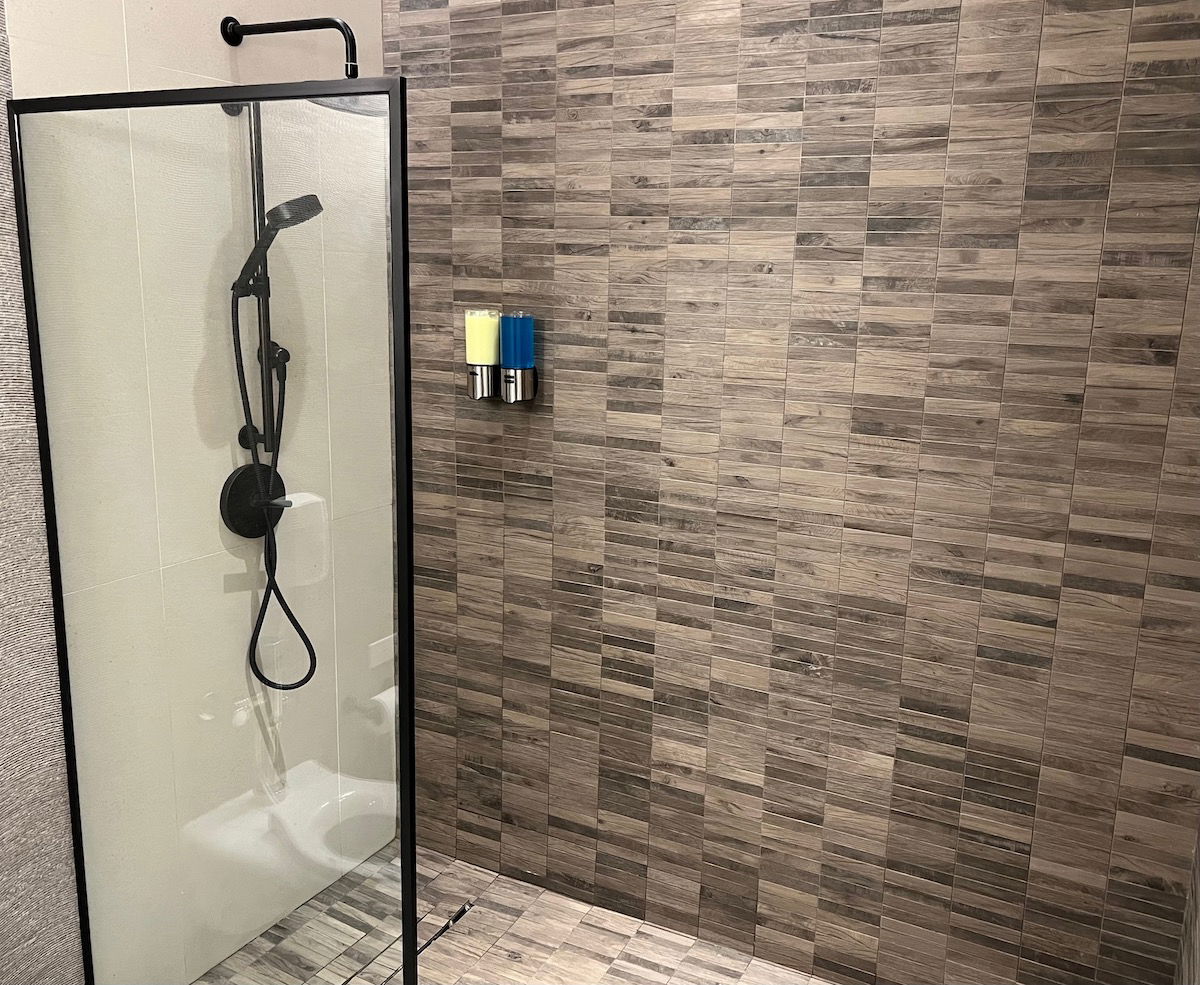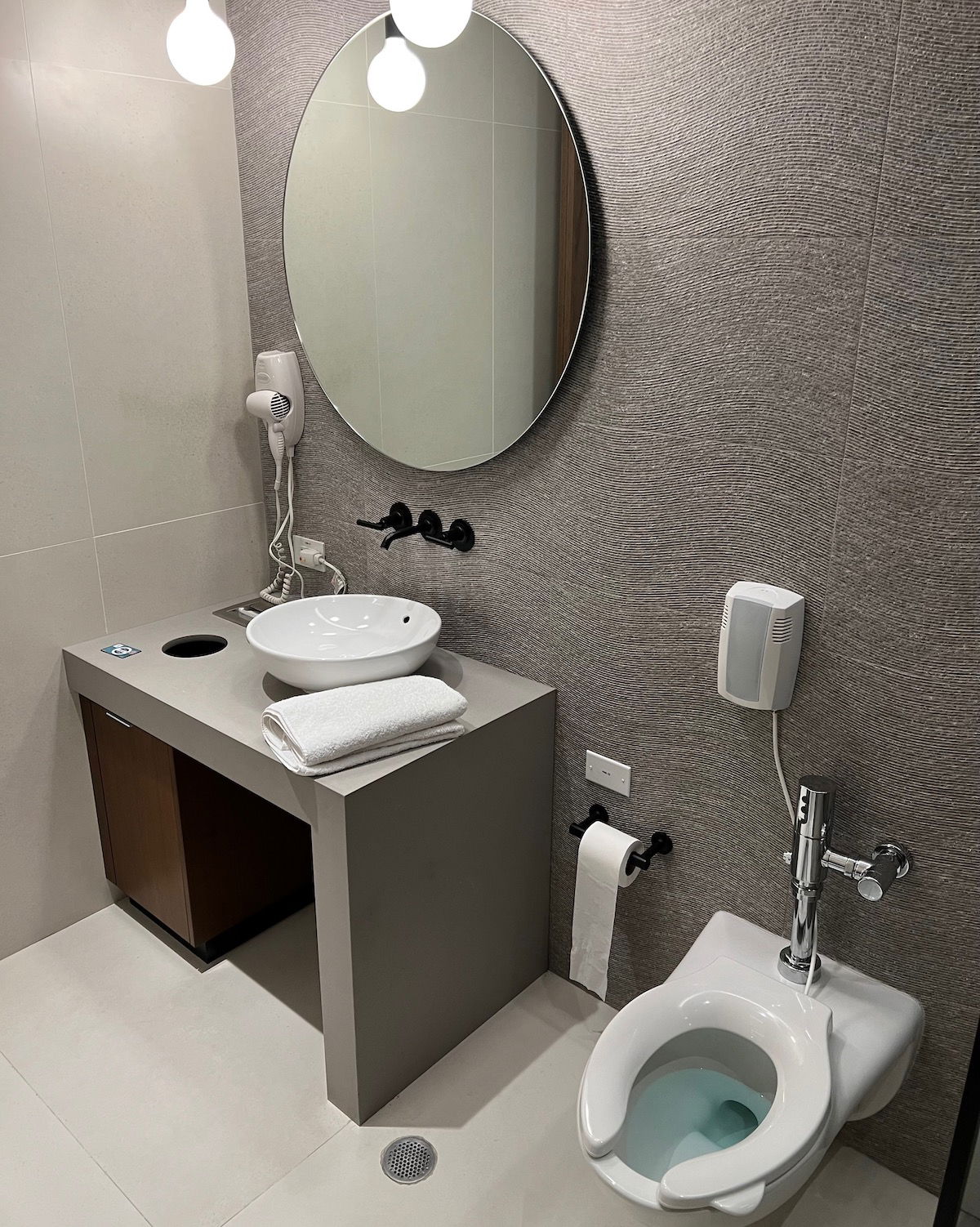 Bottom line
The new Copa Club Panama Terminal 2 is physically beautiful, and a massive improvement over the old lounge. It's a bright, airy, and modern lounge, and it has some decent amenities. Priority Pass members will also appreciate that this lounge is available through the program, so it's pretty easy to access.
There are two major issues with the Copa Club Panama, though. For one, the food selection is abysmal. Don't come to the lounge hungry, because you'll be disappointed. The other issue — which isn't surprising, given the Priority Pass participation — is that the lounge is packed throughout the day. Even during non-peak hours, there were almost no seats available in the lounge.
If you've visited the Copa Club Panama, what was your experience like?