During my two trips to the Southern Hemisphere, I had a roughly four hour layover at Lima Airport (LIM). I've already reviewed the Sumaq VIP Lounge, which is the international contract lounge used by most airlines at the airport (though it's not open to Priority Pass members).
In this post I wanted to review the Priority Pass options in the international terminal at Lima Airport, and in particular the two Priority Pass restaurant options. As a reminder, there are several great premium cards that offer Priority Pass memberships.
Hanaq VIP Lounge Lima Airport (Priority Pass lounge)
Lima Airport only has one "traditional" Priority Pass lounge in the international terminal, which is the Hanaq VIP Lounge. While I would have loved to review it, below is what the line looked like to get in. Meanwhile there was no line to get into the Sumaq VIP Lounge, which isn't accessible with Priority Pass. It's kind of sad how the line in the below picture doesn't even surprise me anymore…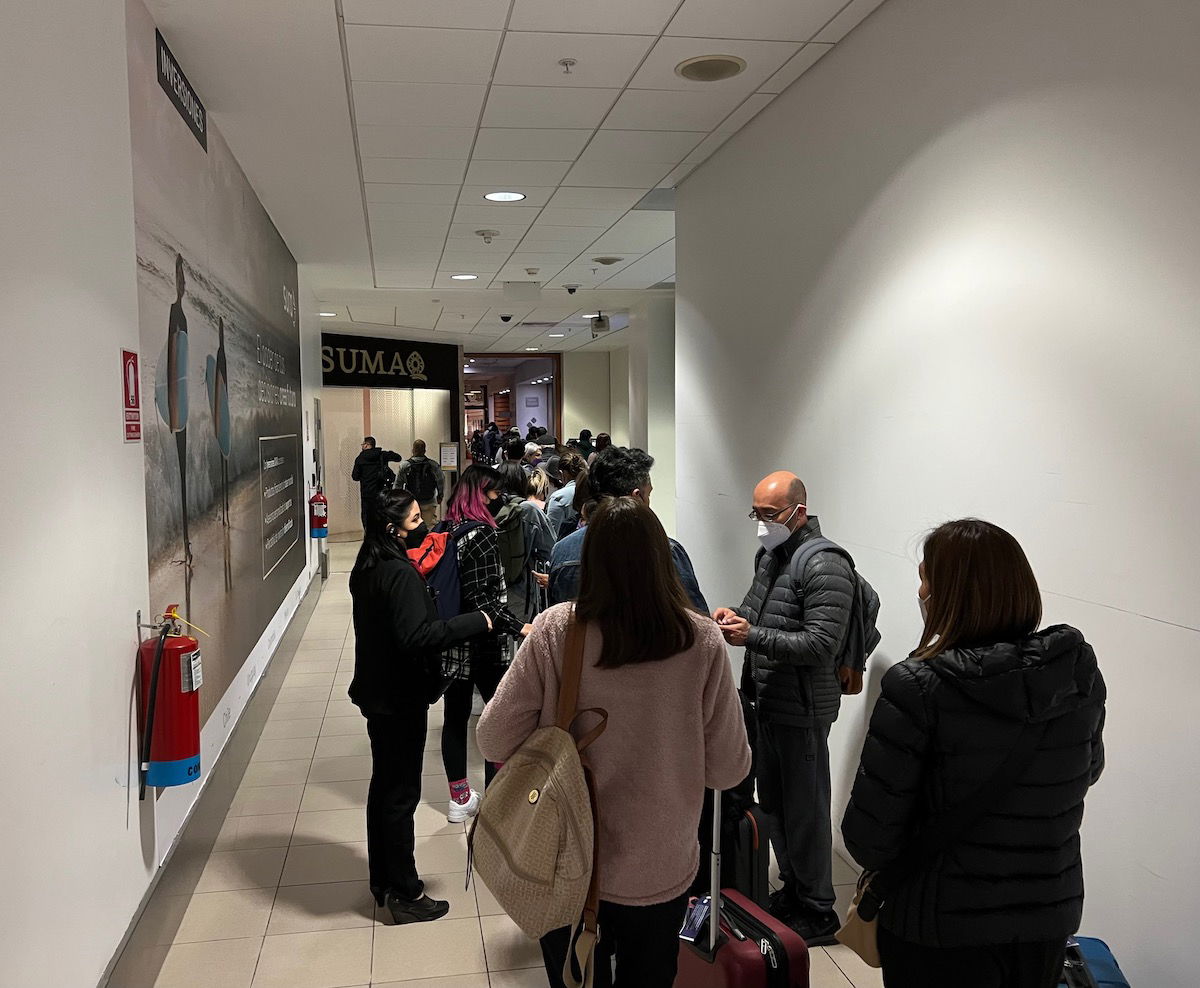 Fortunately there's some good news for Priority Pass members, as the international terminal has two Priority Pass restaurants.
La Bonbonniere Lima Airport (Priority Pass restaurant)
La Bonbonniere is the first Priority Pass restaurant I visited during my layover at Lima Airport. The restaurant doesn't have defined hours, but rather is open from the first flight to the last flight. The restaurant is located in the international terminal, after security and passport control.
Once through the duty free shop maze, just turn left, and then the restaurant is located toward the end of the terminal on the right, near gate 24.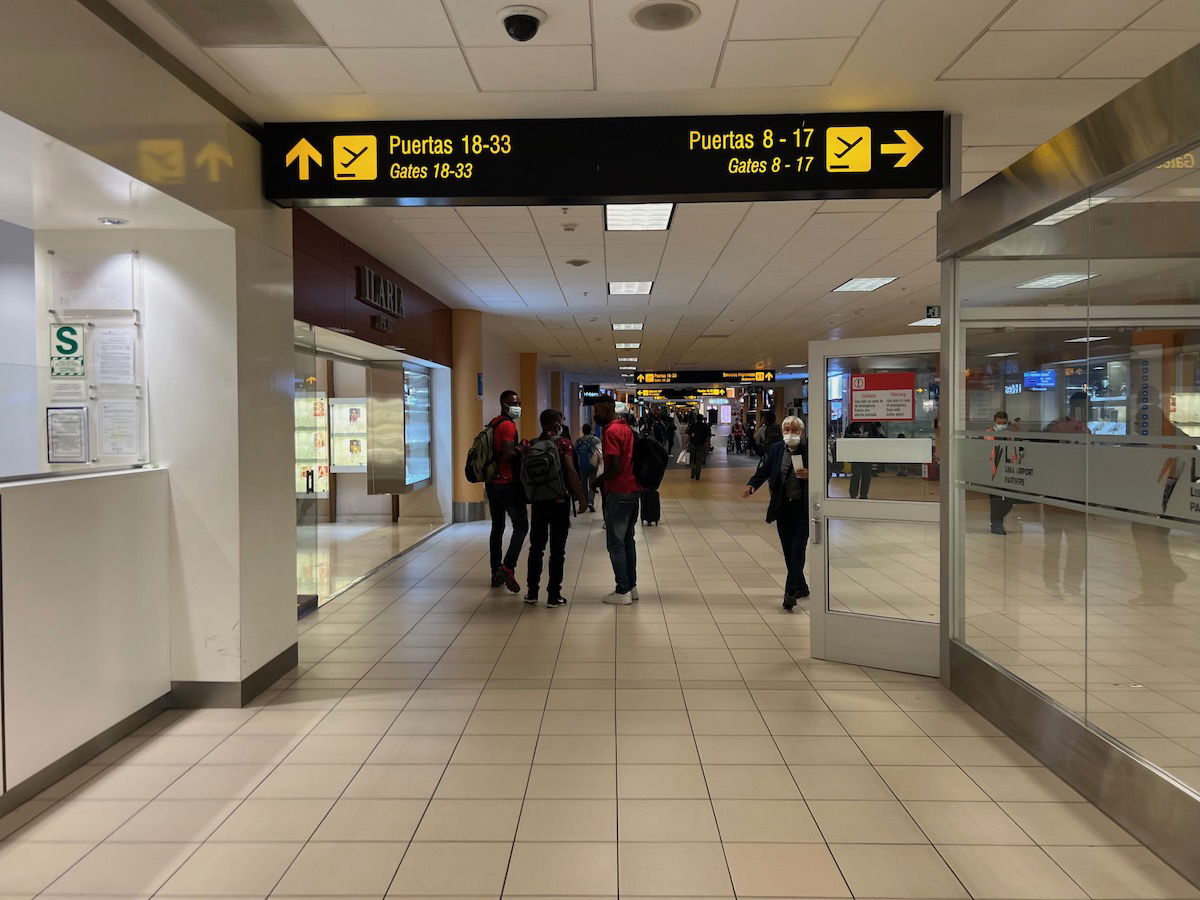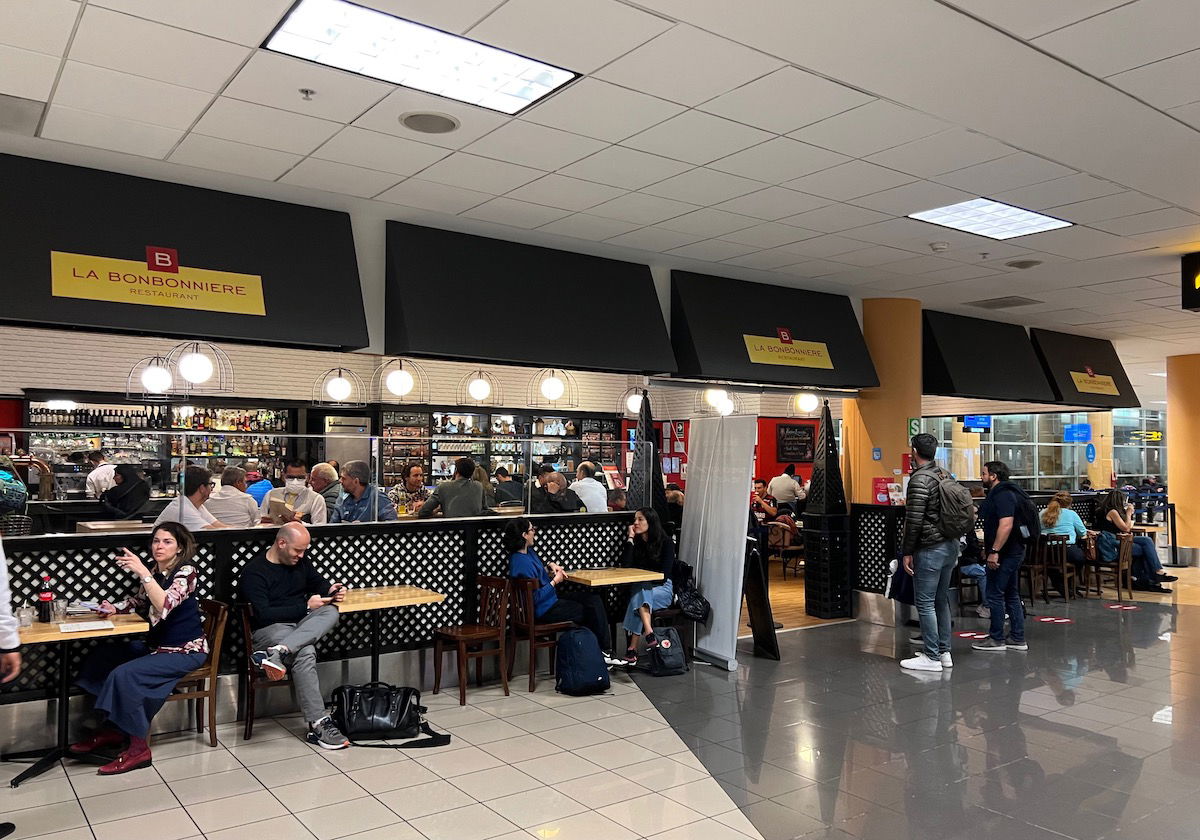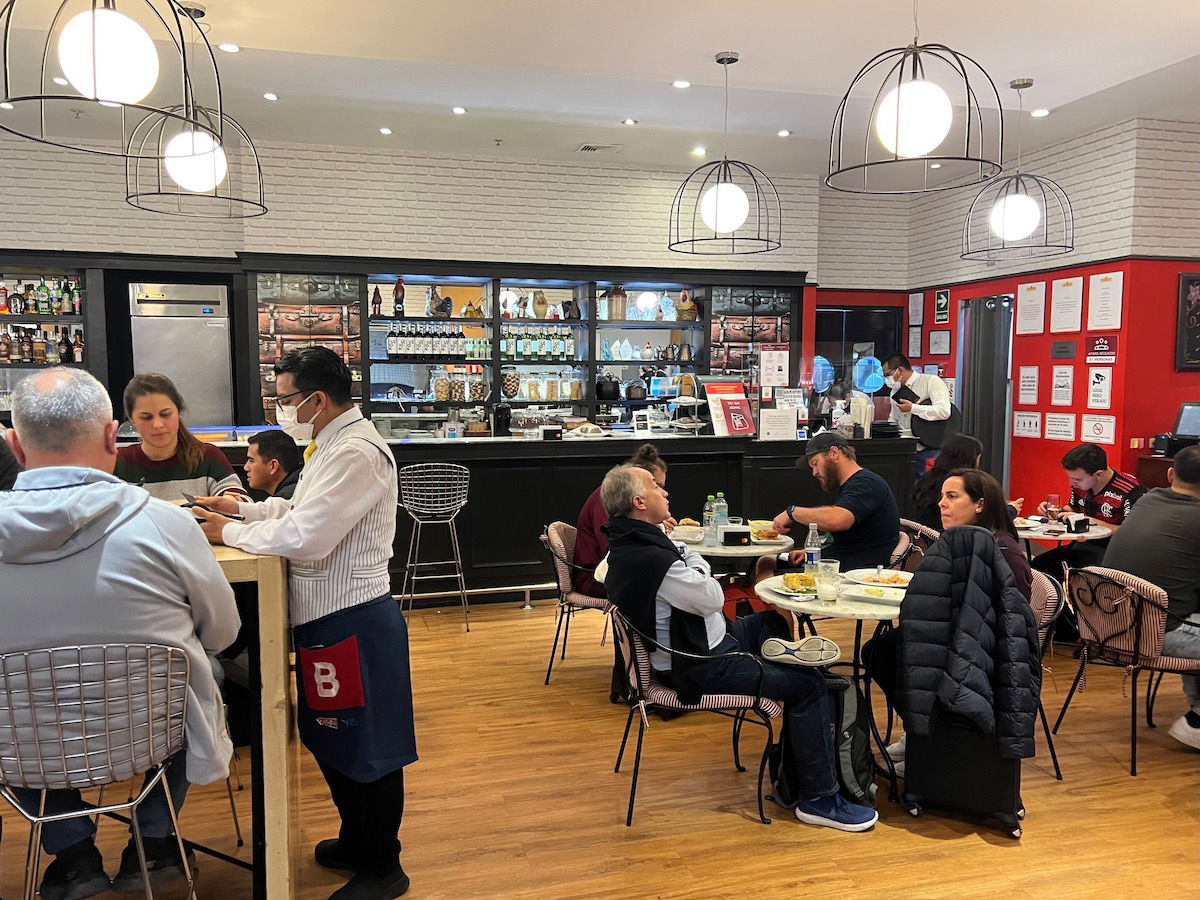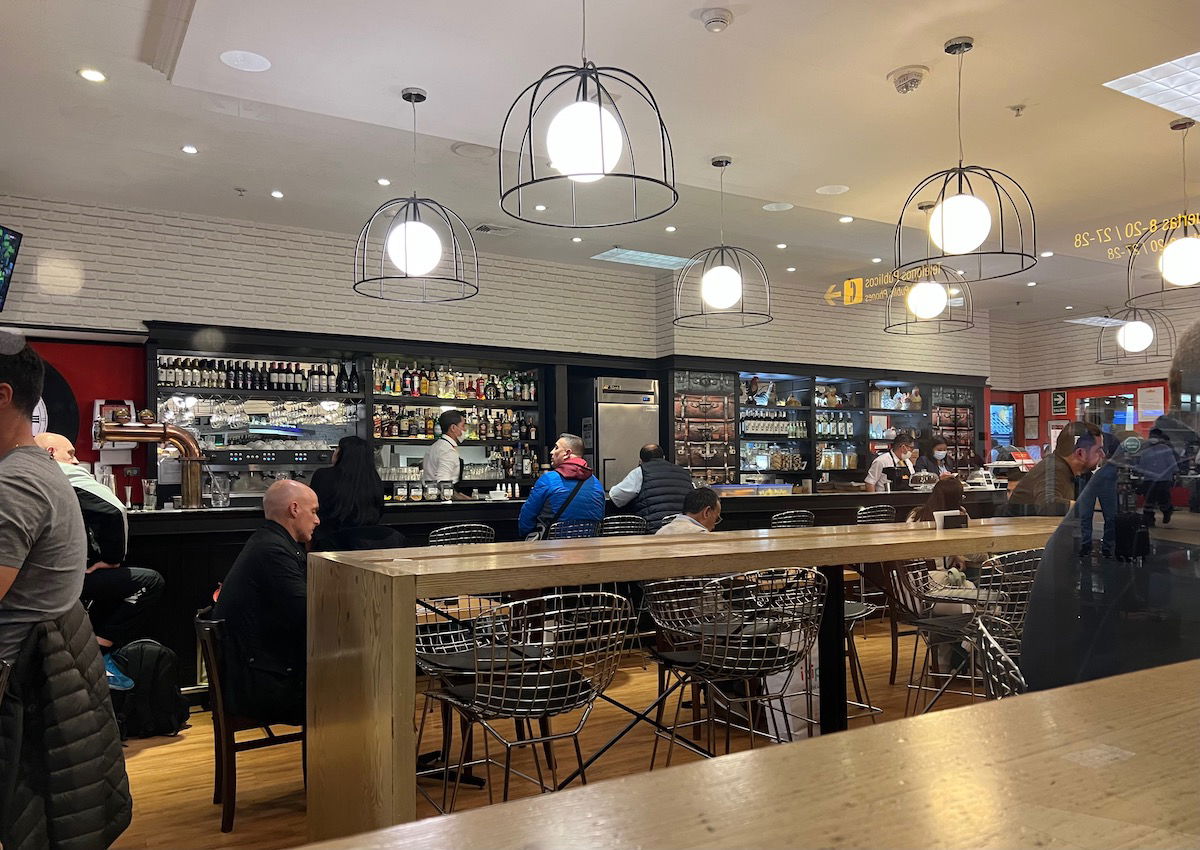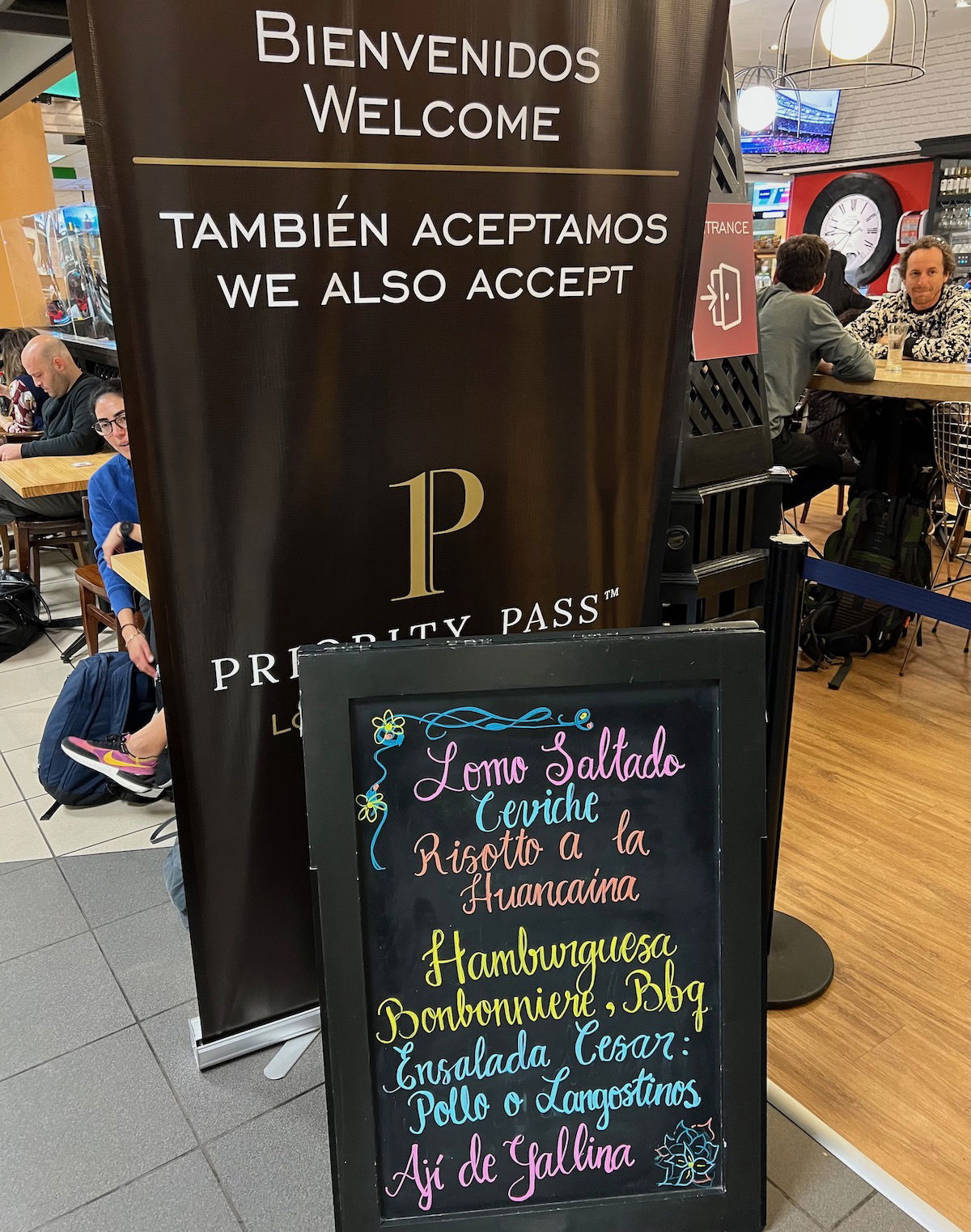 The restaurant was busy, but there were still empty tables. There wasn't really a host to seat people, but after waiting a few minutes I managed to flag down a server, who pointed to a table I could take a seat at. There were QR codes on the tables with menus, so you can find the full menu here. Below is an abbreviated menu that was posted near the entrance to the restaurant.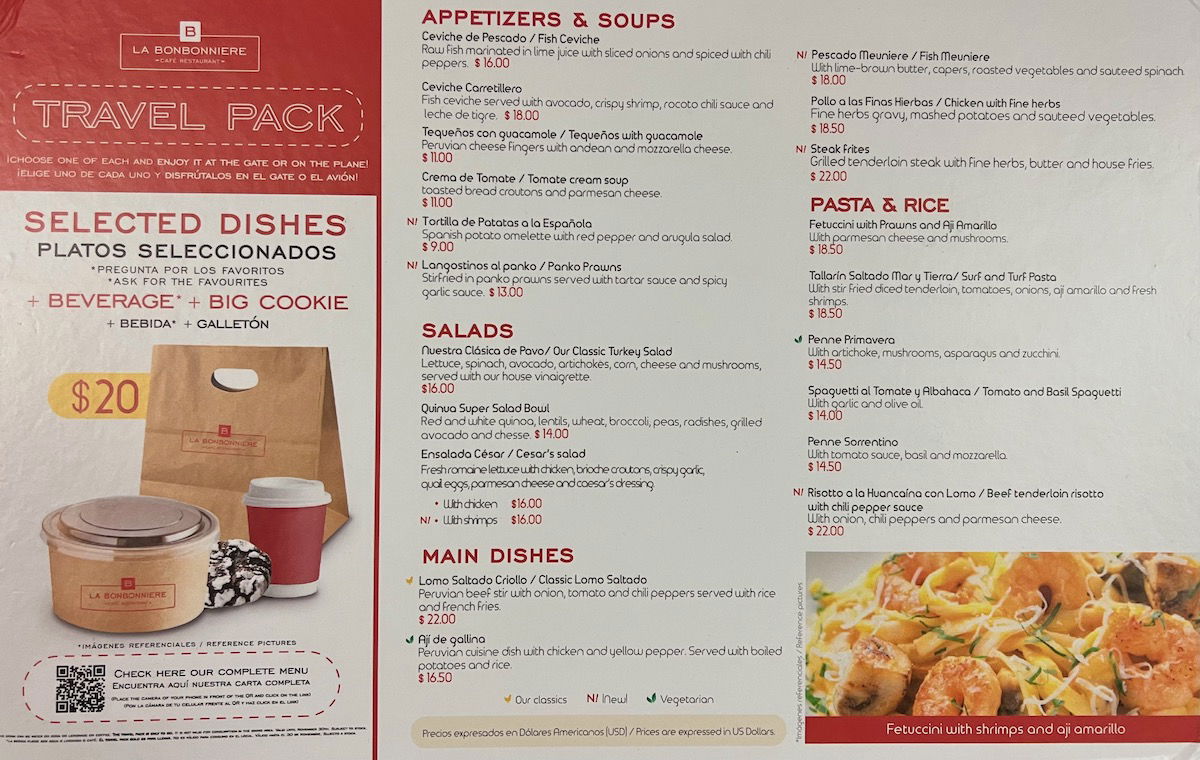 Within five minutes of sitting down the serve came by my table. I presented him my Priority Pass card, and he immediately swiped it. Priority Pass members (except those with cards issued by Amex) receive a $27 per person credit toward food and drinks.
To drink I ordered a flat water and a cappuccino. The coffee was really good, and clearly not machine made.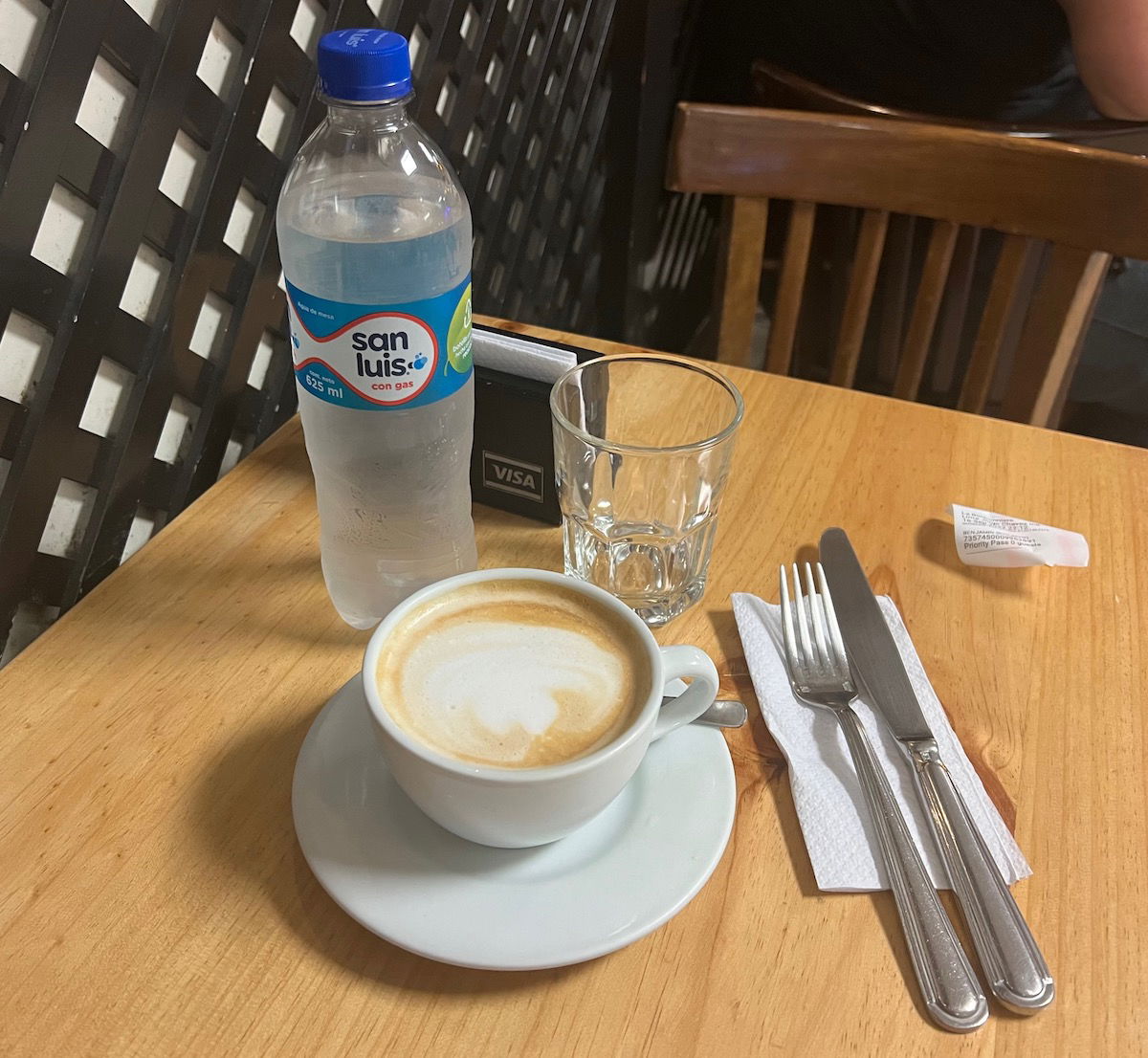 To eat I ordered the quinoa super salad bowl, which came with red and white quinoa, lentils, broccoli, peas, radishes, grilled avocado, and feta. The salad was tasty, and I would have been happy with this at a non-airport restaurant.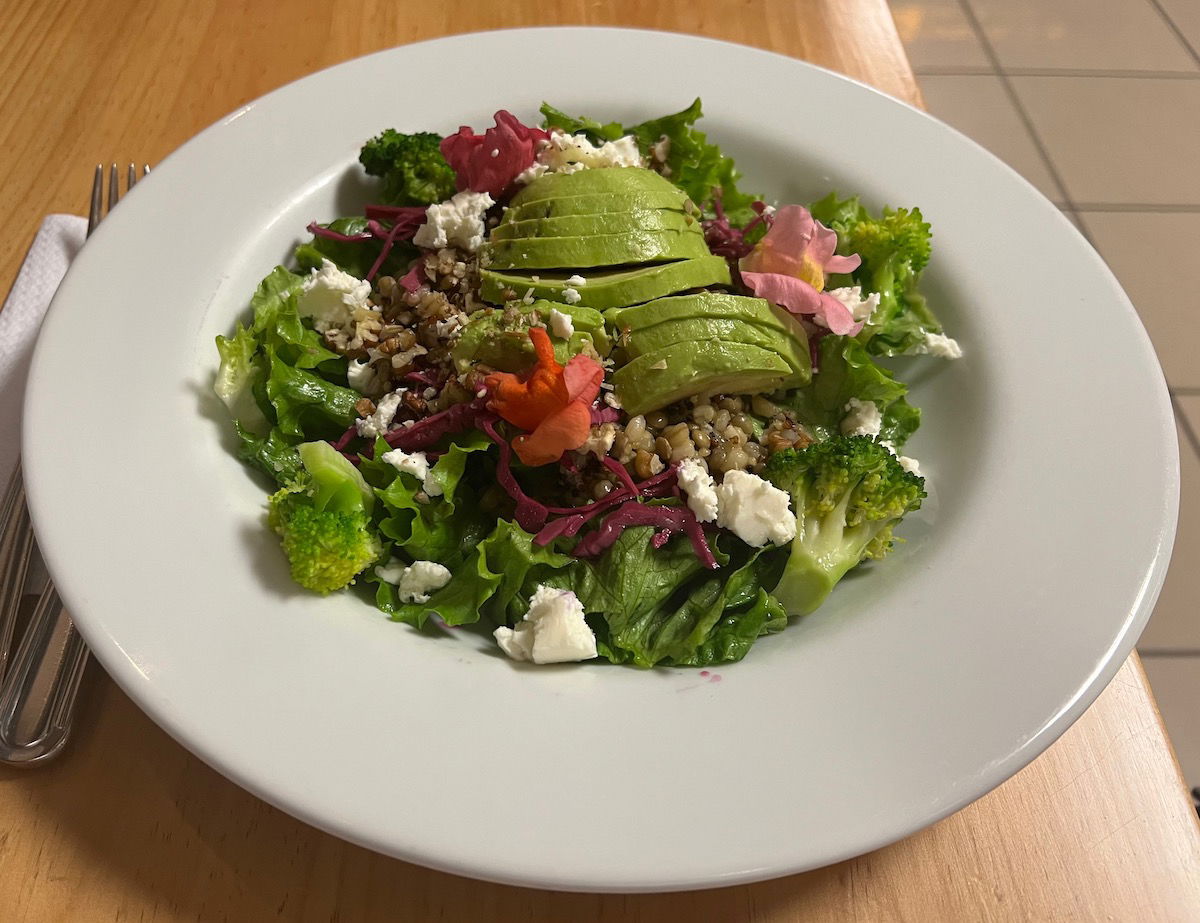 While the service wasn't very attentive, it was pretty friendly, as there clearly just weren't many people working there. I'd say this was an all-around great experience with Priority Pass.
Bleriot Bar & Lounge Lima Airport (Priority Pass restaurant)
Bleriot Bar & Lounge is the other Priority Pass restaurant option at the airport. Conveniently enough, it's literally just a few steps from La Bonbonniere, and it's also open whenever there's a flight, so it's easy to visit both locations (and yes, you can get credit at both locations on one trip).
This is more of a bar than a restaurant — the bar has half a dozen stools, and then there's a booth next to it, so the total capacity is probably a dozen people.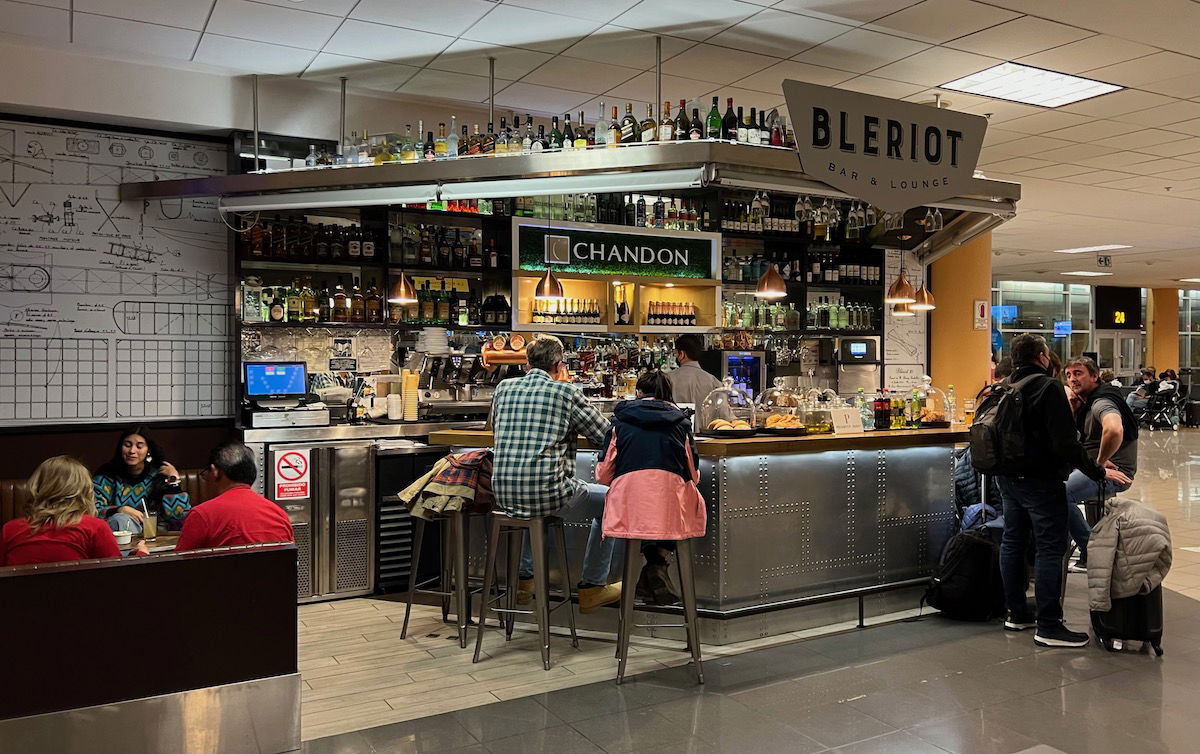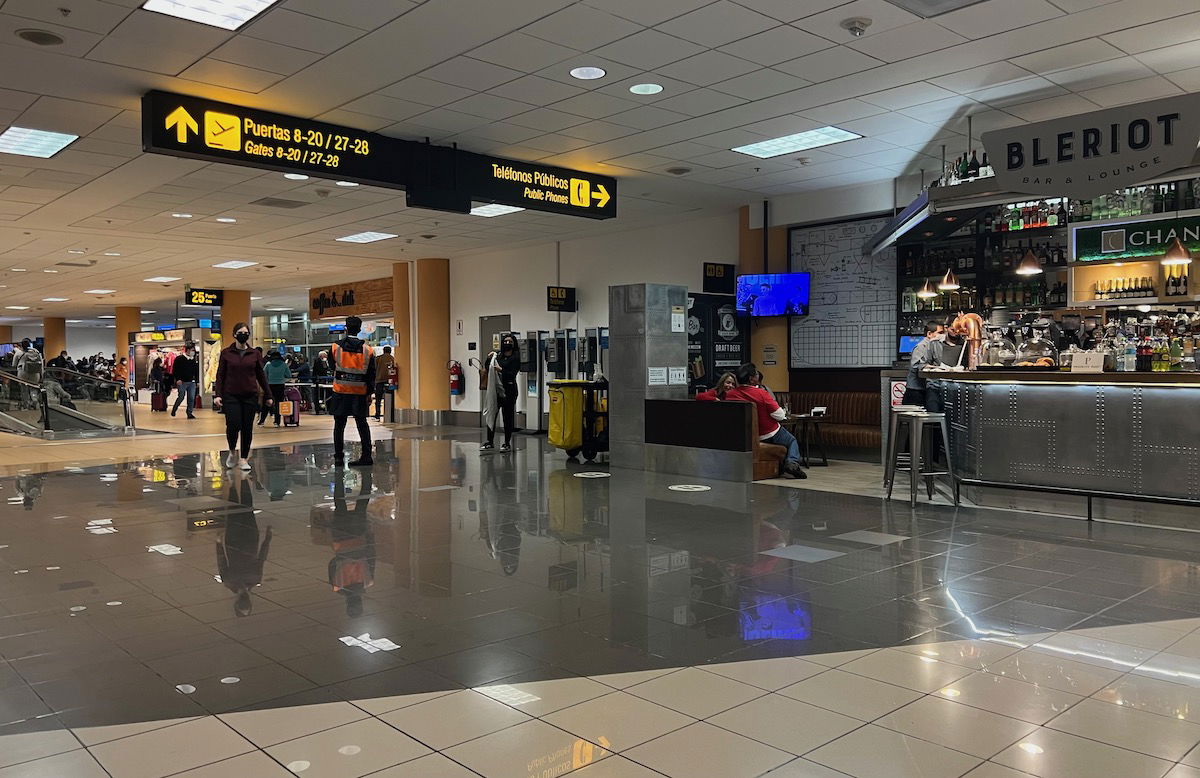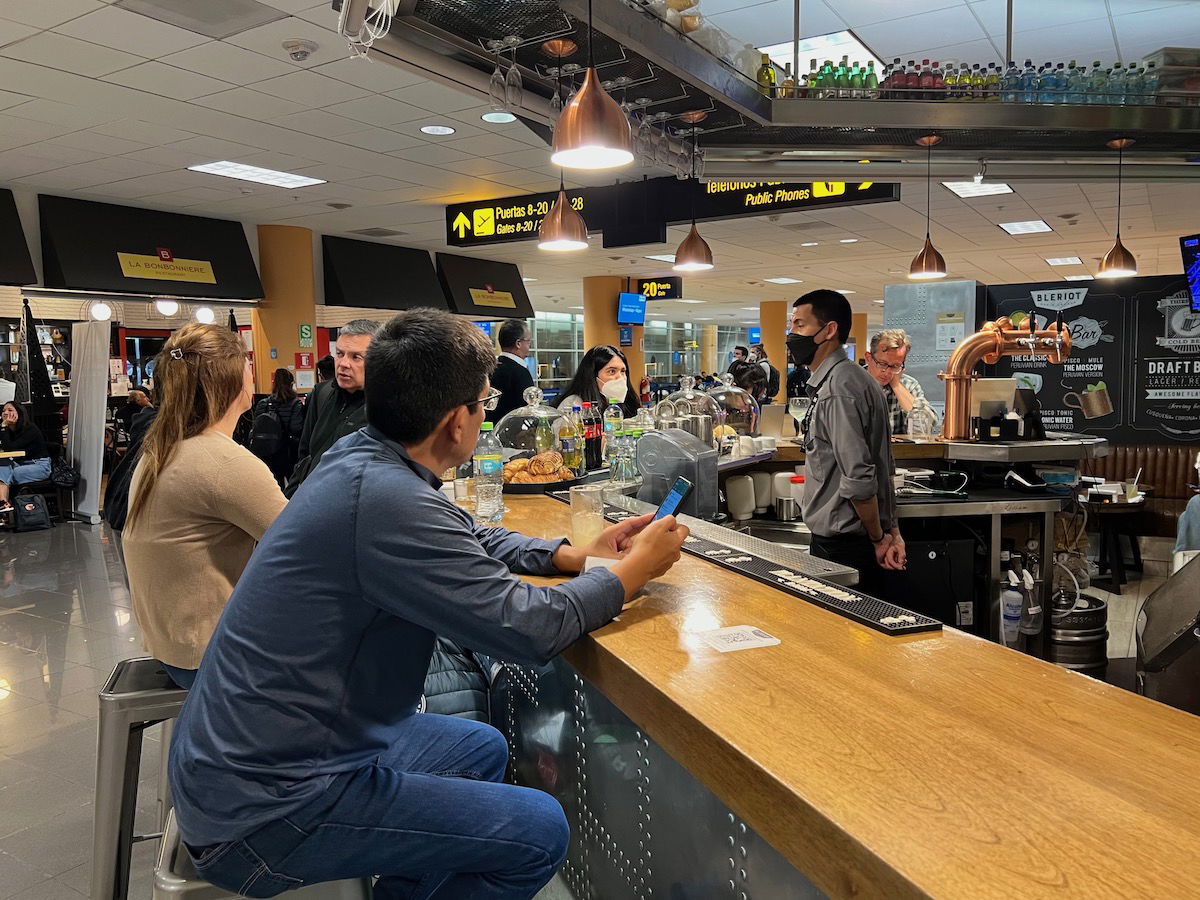 My Priority Pass card was swiped right away, and that entitled me to a $27 per person credit. And thank goodness for the credit, because this place charges New York City prices for cocktails.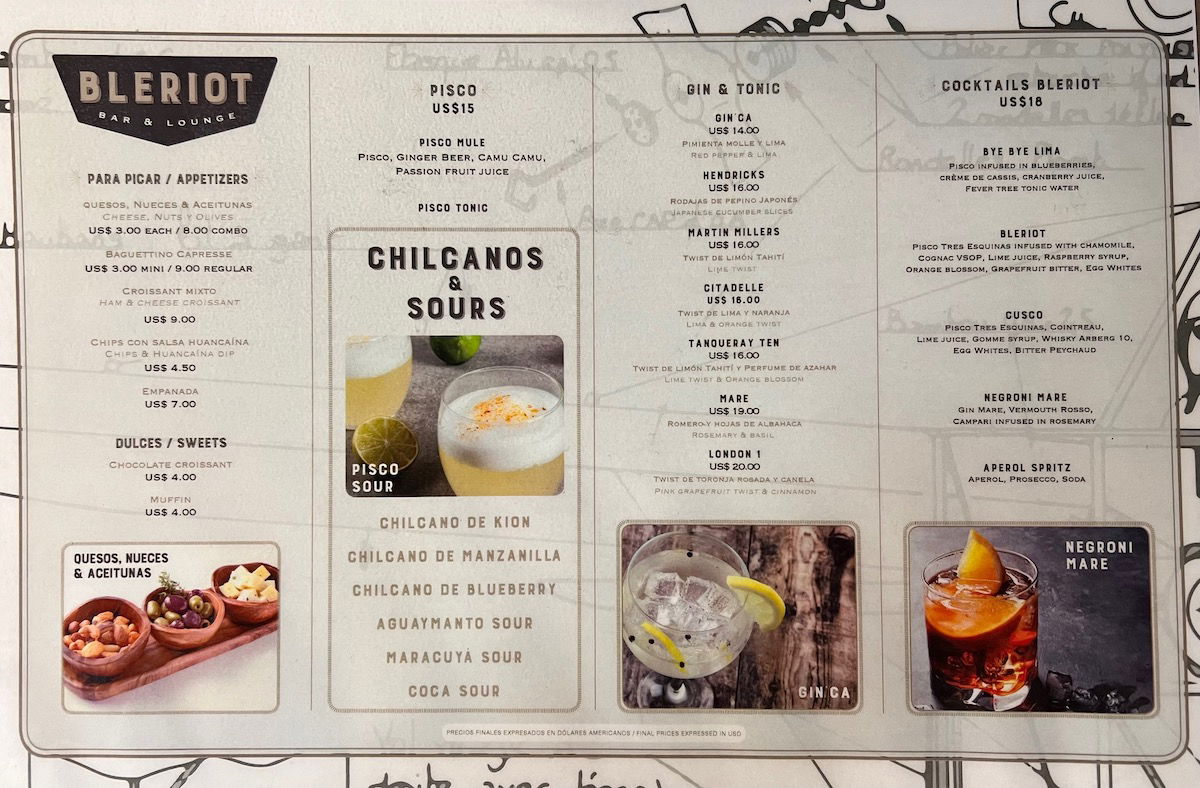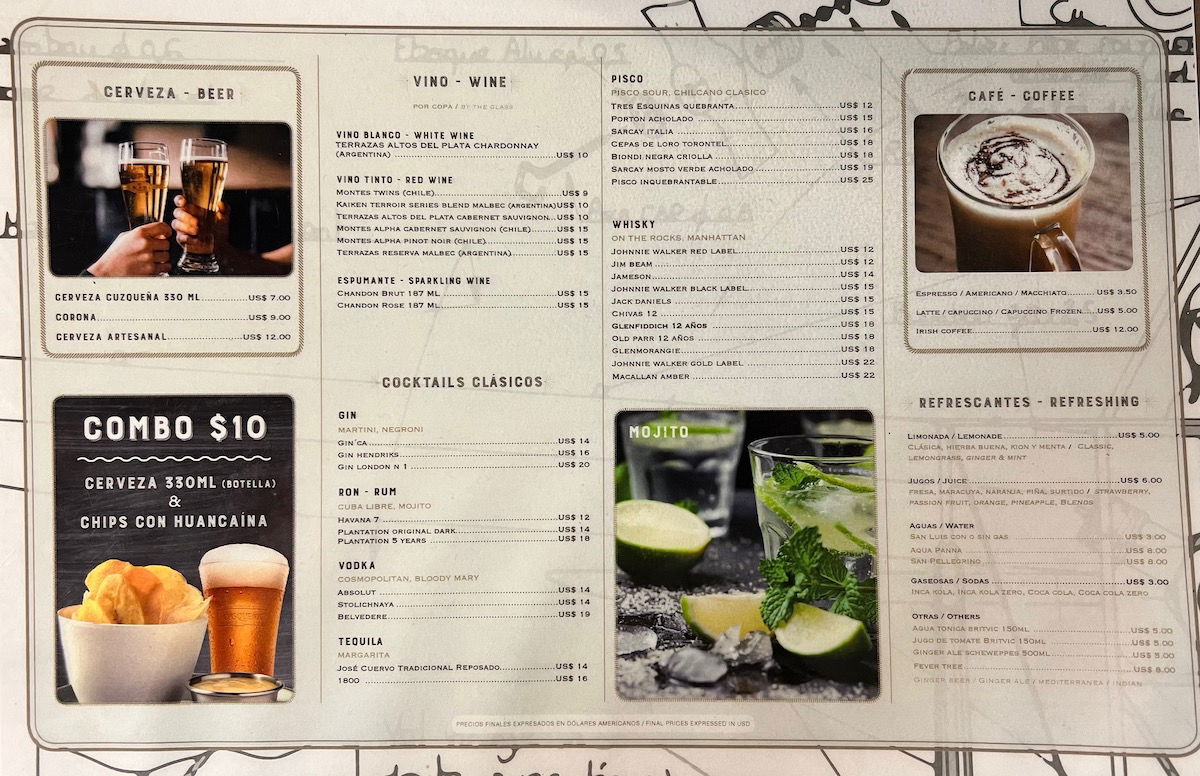 I decided to order a negroni mare, as well as some olives, which stayed under the limit. While the negroni wasn't cheap (well, before Priority Pass footed the bill), it was very good, and also had a lot of alcohol in it.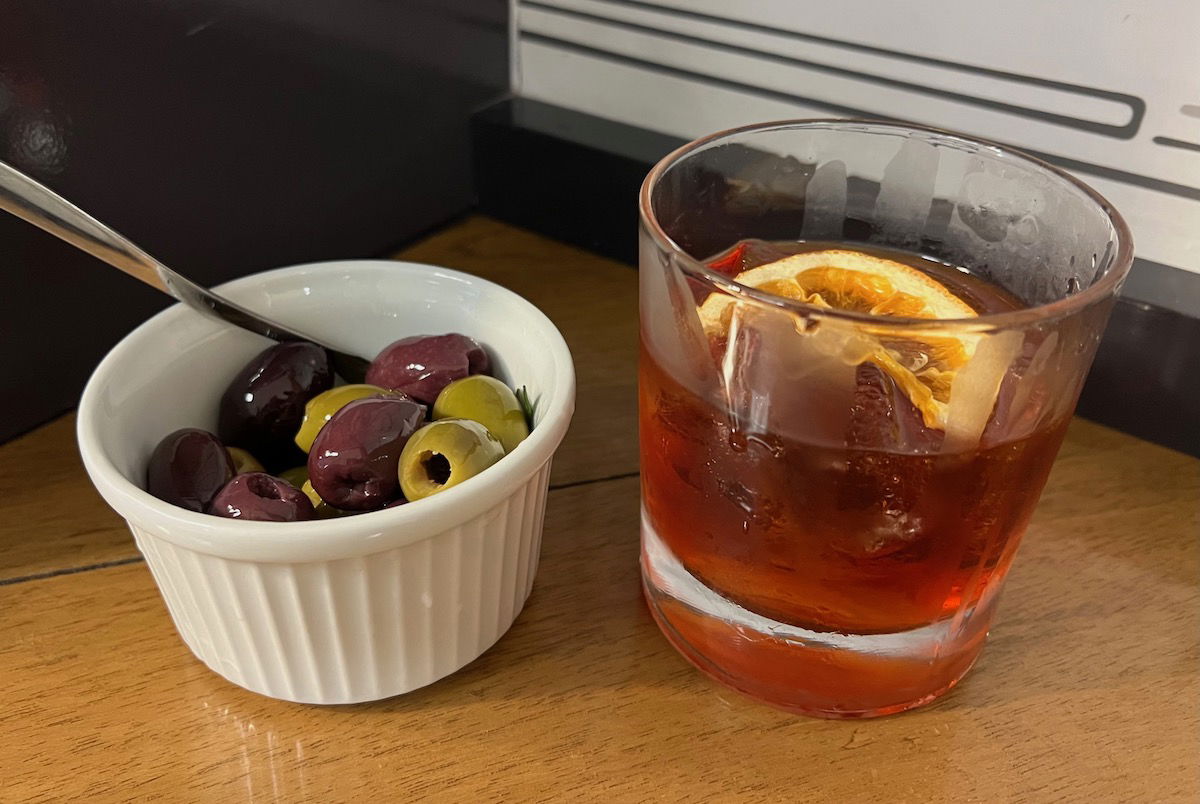 Bottom line
While Priority Pass has crowding issues at many lounges, I continue to be impressed by Priority Pass restaurants. Lima Airport happens to have a restaurant and bar that are right by one another, and (non-Amex) Priority Pass members can enjoy a $27 per person credit at each.
I had an excellent salad and cappuccino at La Bonbonniere, and then followed that up with a strong negroni at Bleriot Bar & Lounge. If you're an eligible Priority Pass member and passing through the international terminal at the airport, make sure you check these out.
If you've visited a Priority Pass restaurant recently, what was your experience like?