During my recent review trip, I had quite a bit of time at London Heathrow. In addition to checking out the Virgin Atlantic Clubhouse and Amex Centurion Lounge, I also checked out the No1 Lounge, which is a Priority Pass lounge that you can also purchase access to.
This lounge has nice decor, with a very basic selection of food. Furthermore, the lounge tends to get exceptionally crowded during peak hours. This lounge is definitely better than being stuck in the terminal, but if you have access to any other lounge, I'd prioritize that.
No1 Lounge Heathrow location
The No1 Lounge is located in Heathrow Terminal 3, which is used by quite a few oneworld and SkyTeam airlines, as well as several independent airlines. Once you clear security, just follow the signage to the "Lounge F" area, located near gates 13-22. It's only a few minutes walk from the security checkpoint.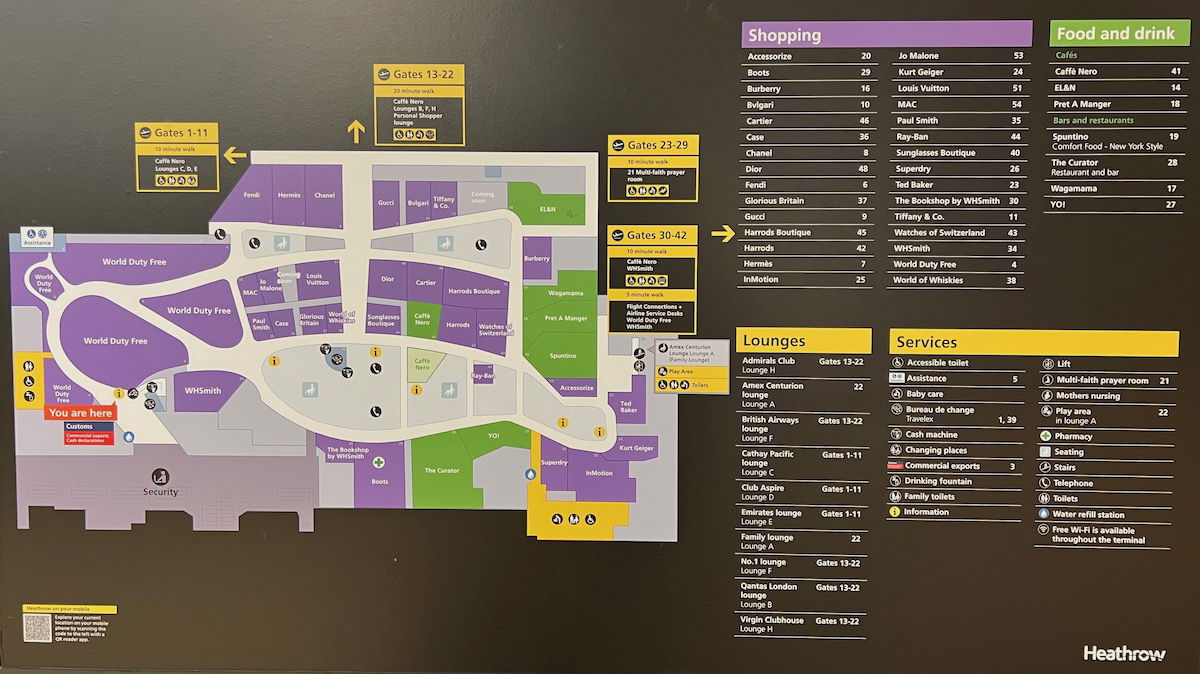 When you get to the "Lounge F" area, you'll see the British Airways Galleries Lounge on the terminal level, and then you can take the elevator up one level to the No1 Lounge.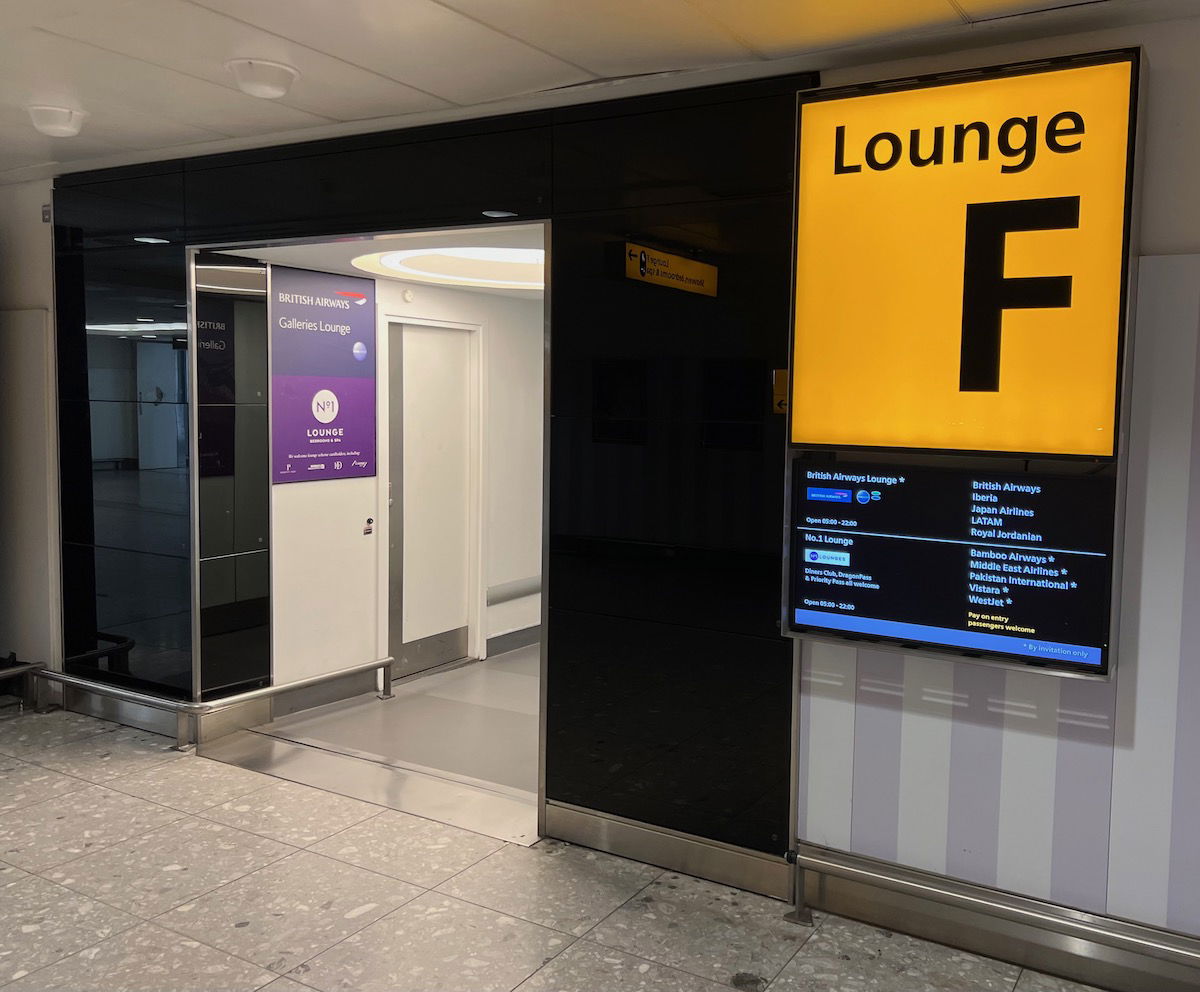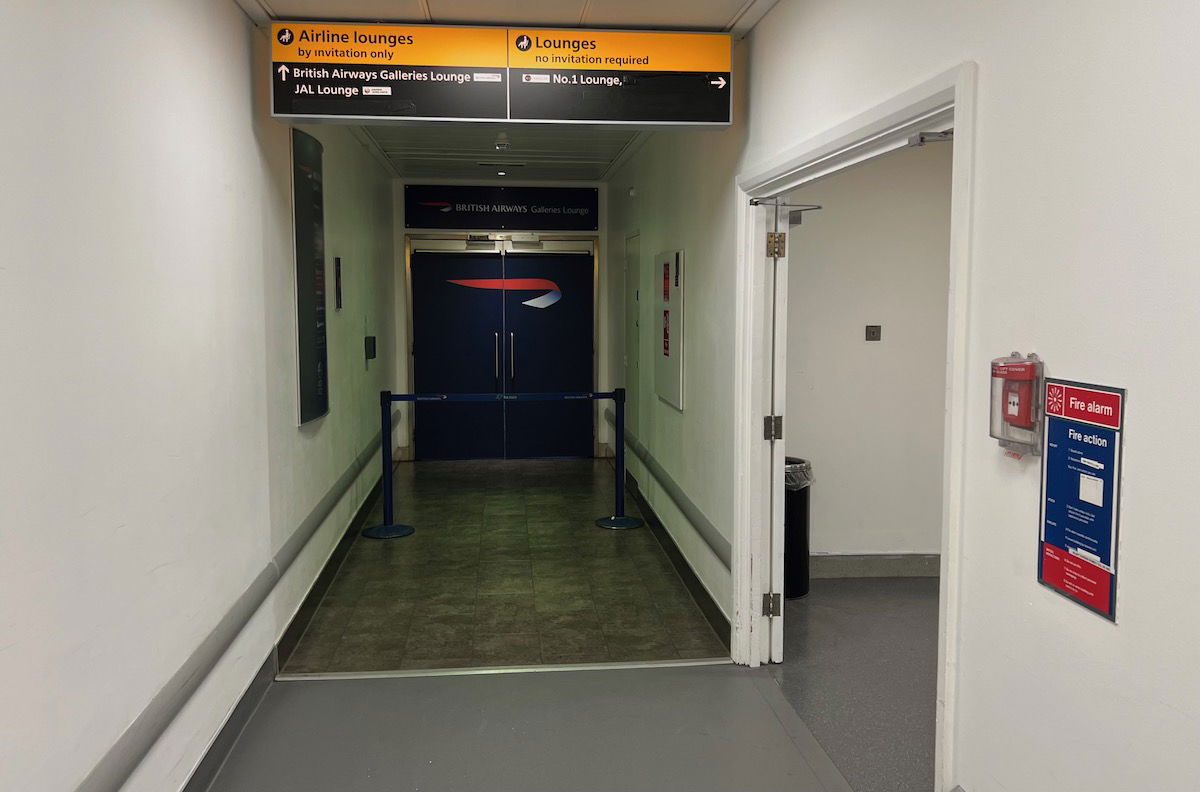 You'll see the entrance to the lounge right as you exit the elevator.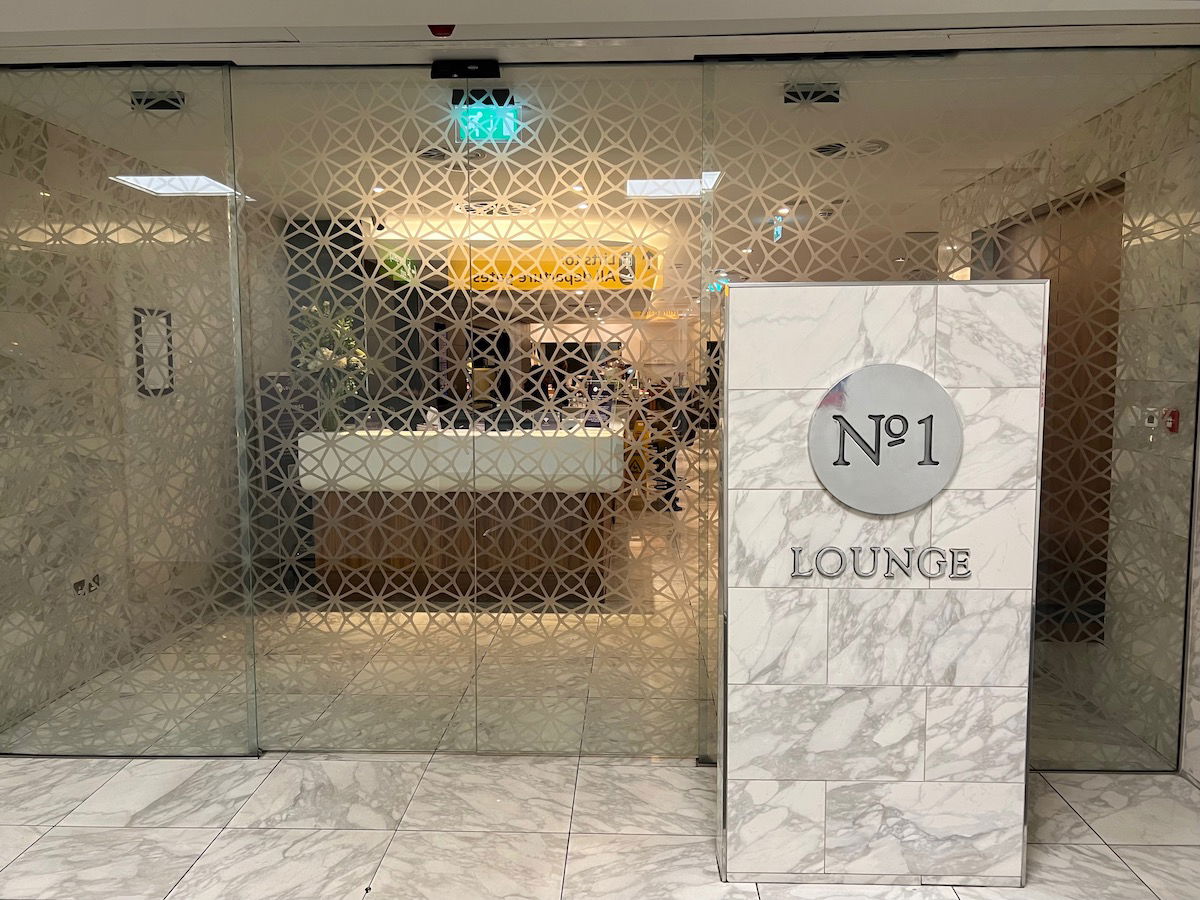 No1 Lounge Heathrow hours
The No1 Lounge Heathrow Terminal 3 is currently open daily from 5AM until 10PM. This is the earliest opening time you'll find for any lounge in the terminal, so that's one big advantage of this lounge.
No1 Lounge Heathrow entry requirements
There are a variety of ways to access the No1 Lounge Heathrow:
It's my understanding that this lounge can get really crowded, given how many people want to start their holiday off with lounge access. While the lounge belongs to Priority Pass, members will often be turned away without a reservation.
This is a creative way the lounge generates revenue. Priority Pass members can reserve their spot in the lounge for 6 GBP per person, and then you don't have to worry about capacity constraints.
No1 Lounge Heathrow layout & seating
The No1 Lounge Heathrow features a modern and comfortable design, though it's quite small. When you enter the lounge, you'll see rows of seats facing one another to the right, and the bar to the left.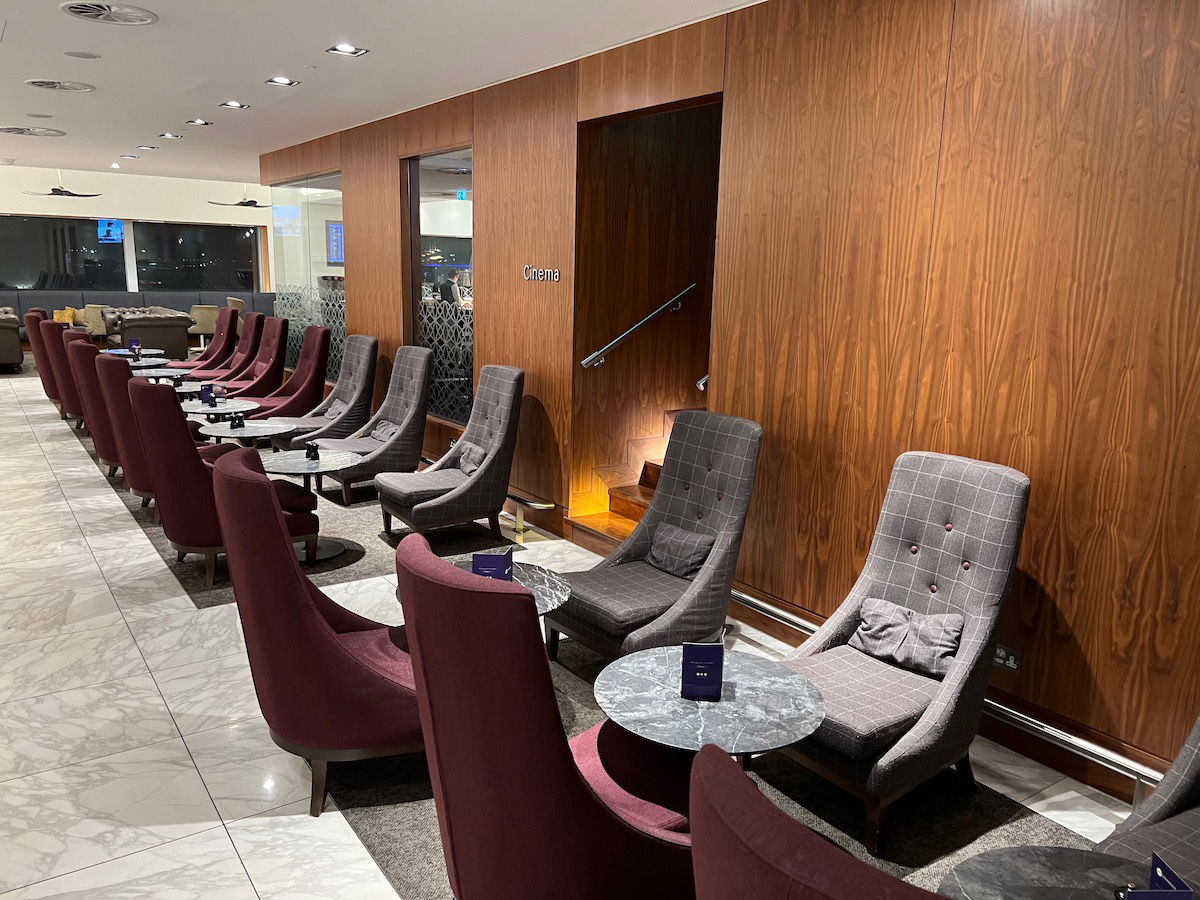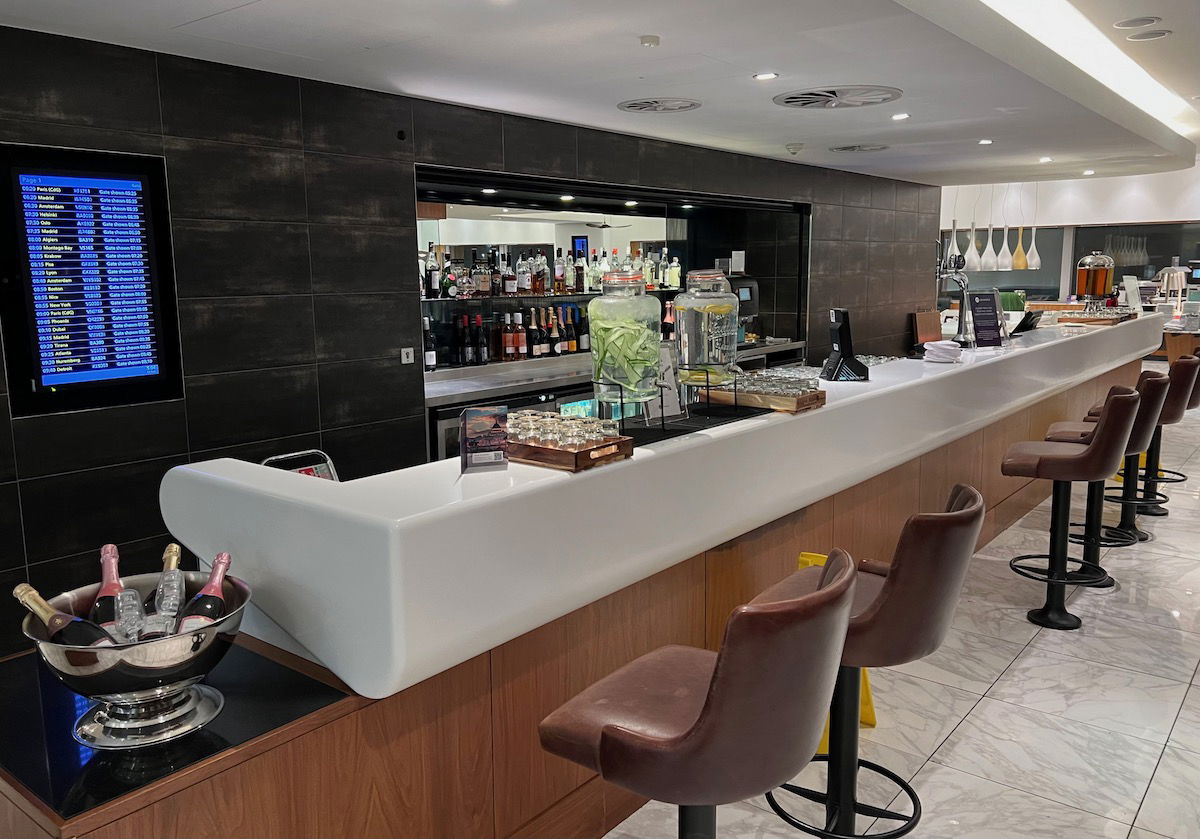 Then deeper into the lounge and to the left is a dining area, featuring both cafe-style tables with chairs and booths, plus a communal table.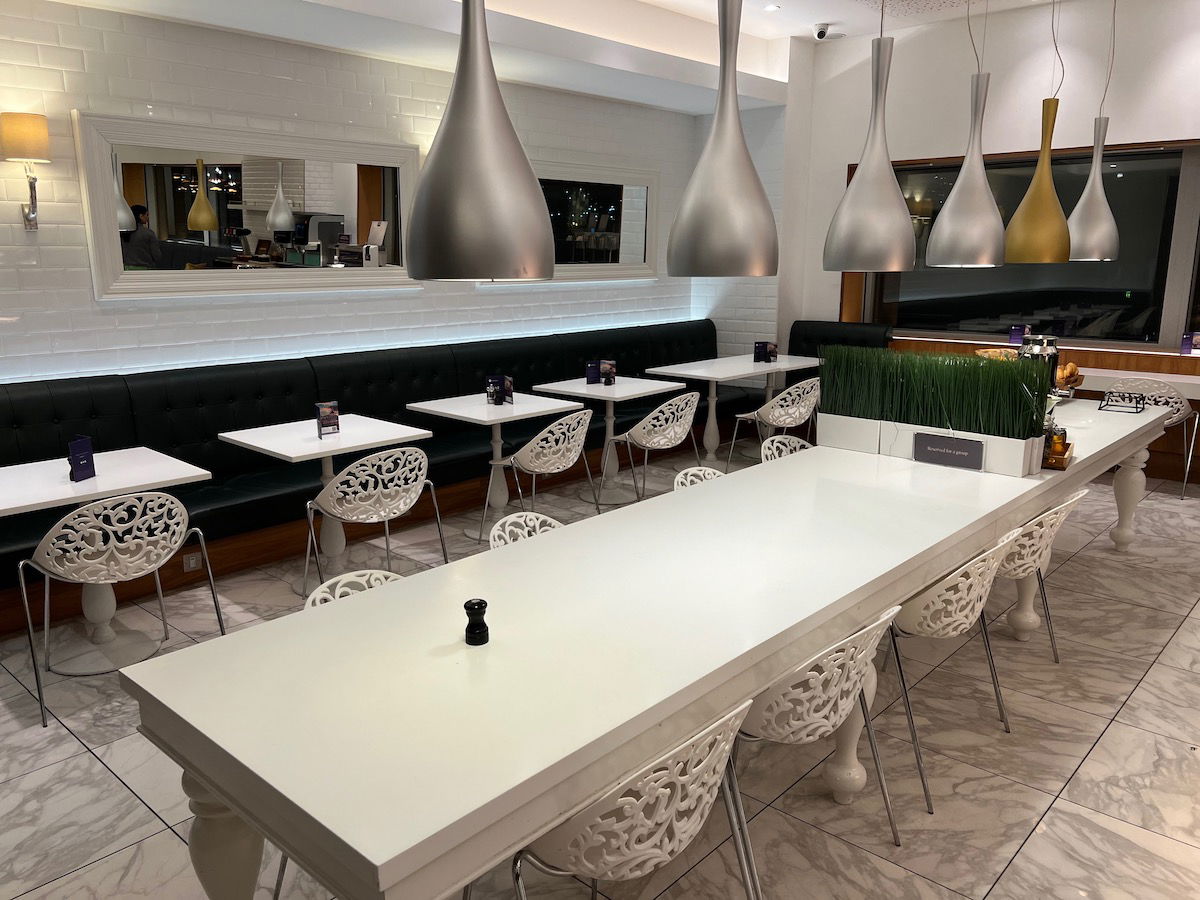 Then when you turn right, you'll see the rest of the lounge. This consists of several couches, booths, chairs, and communal tables. The design looks quite nice, though the issue with these couches is that you'll often end up sitting quite cozily next to a stranger, as this limits the seating capacity of the lounge.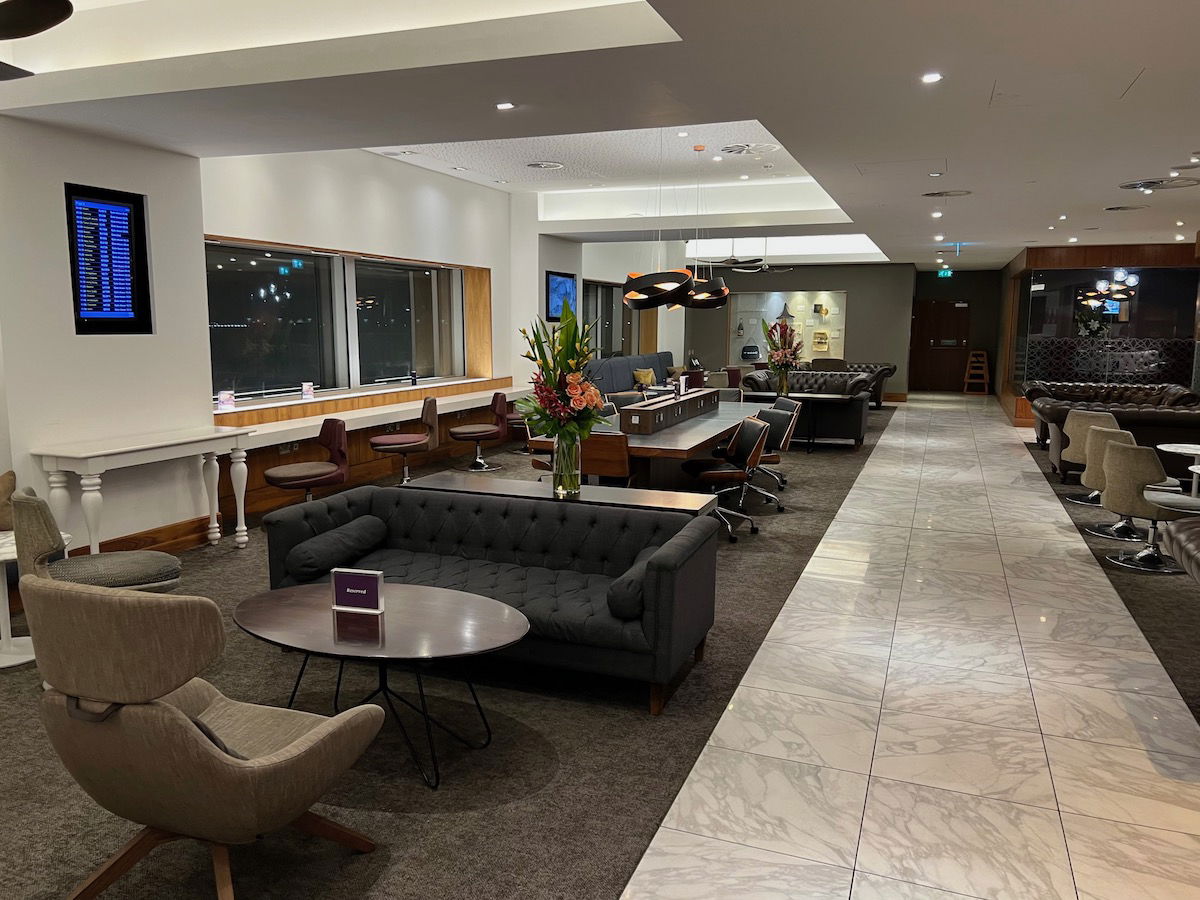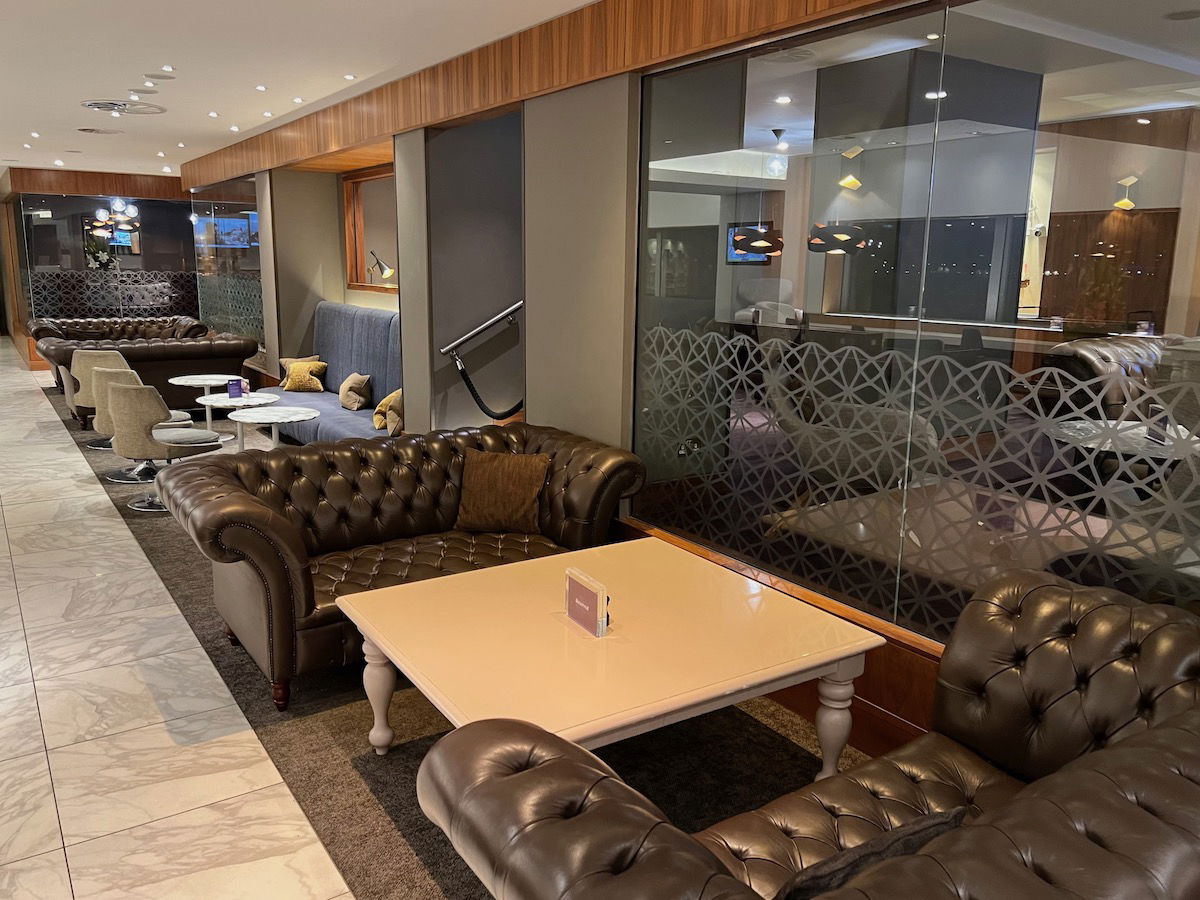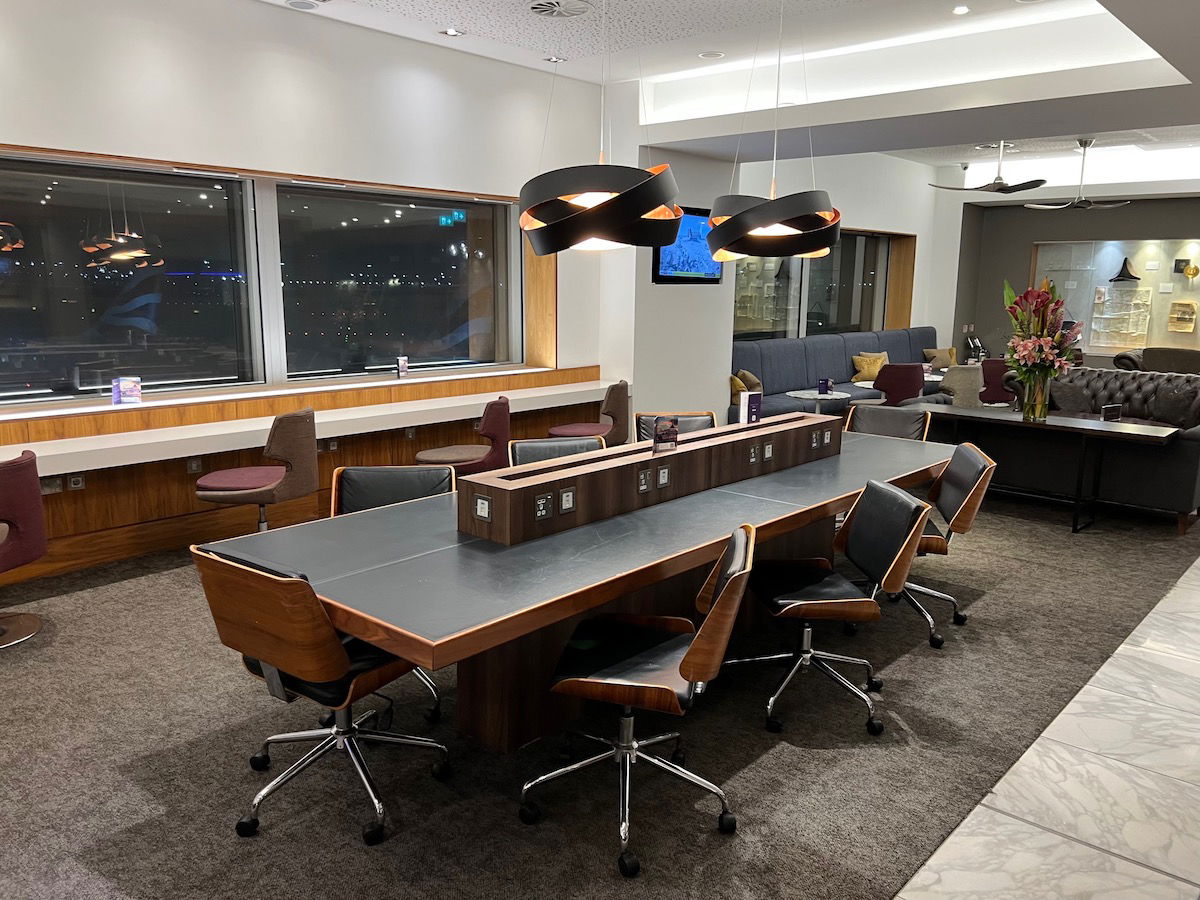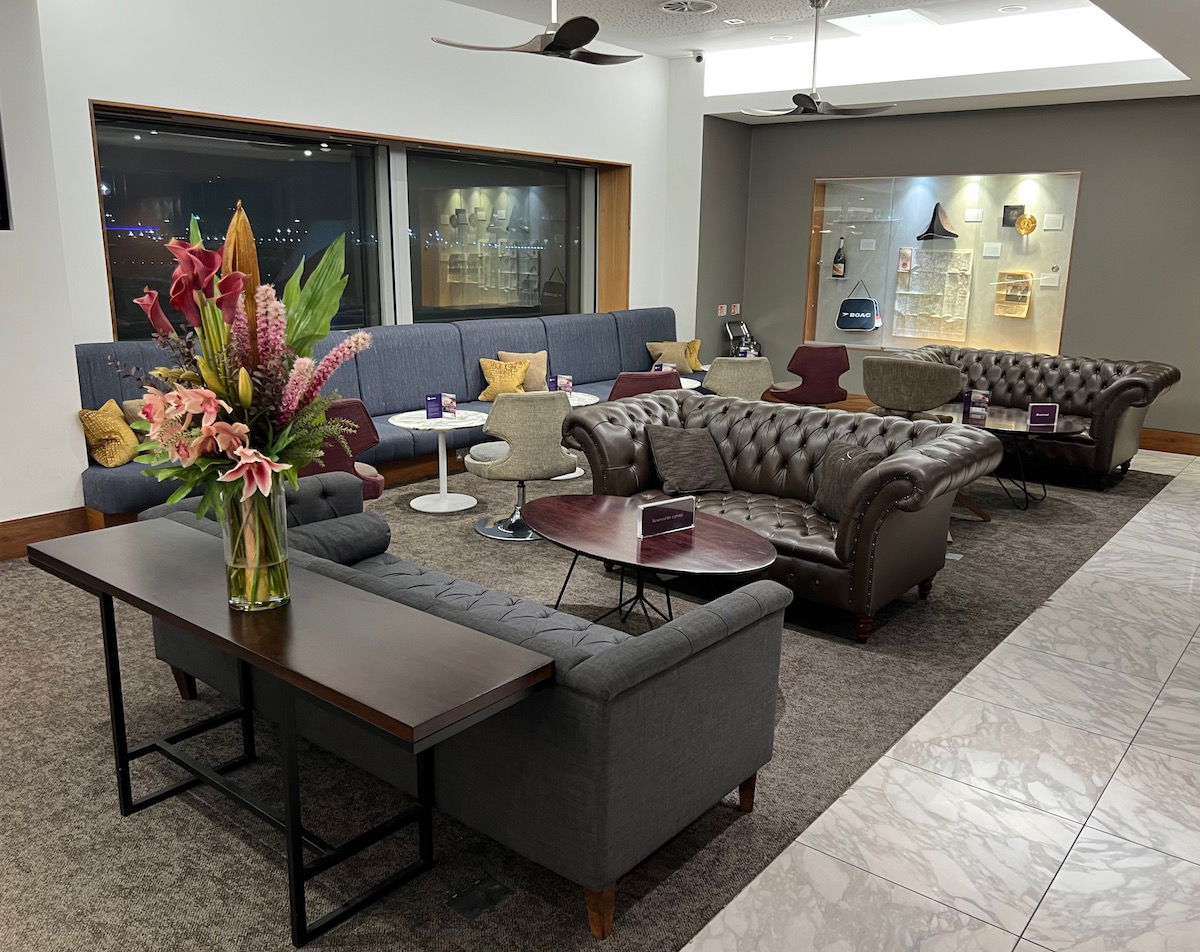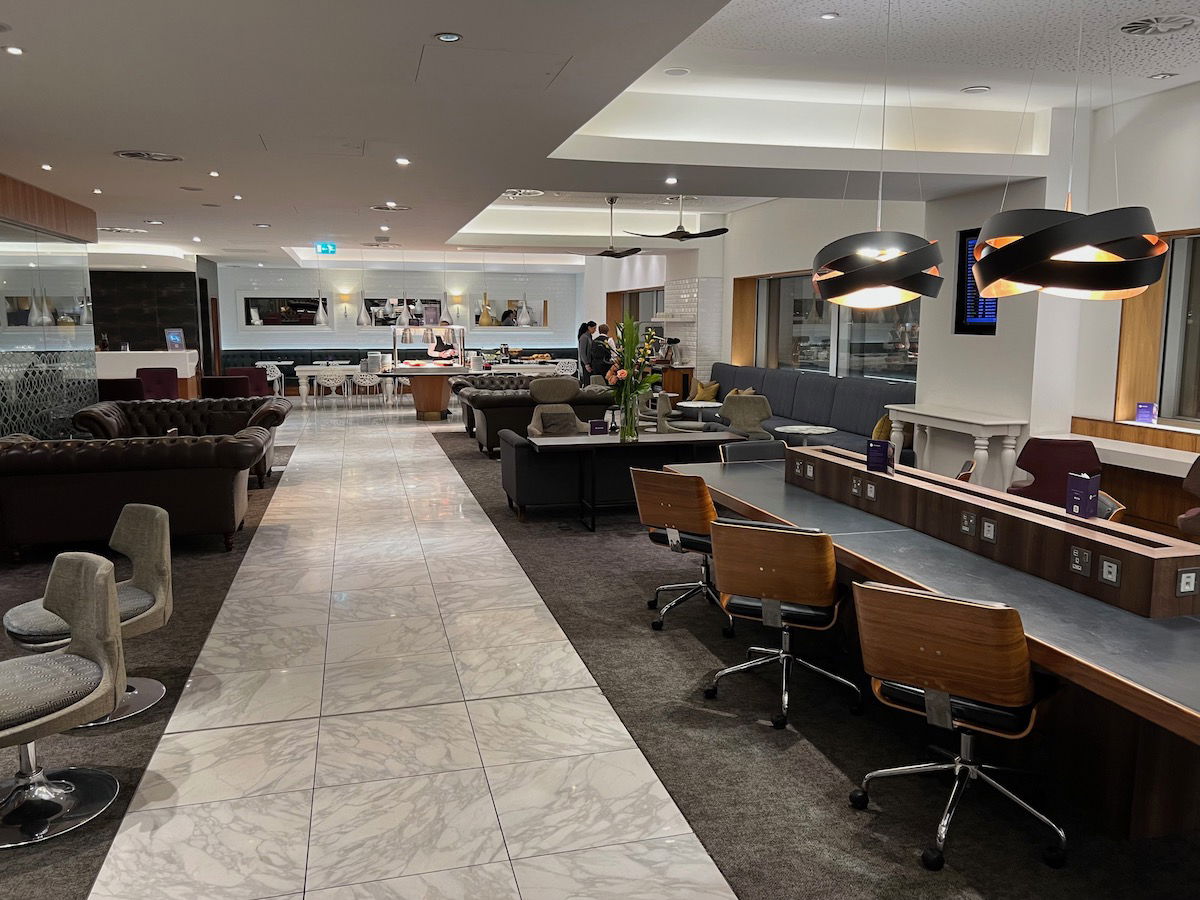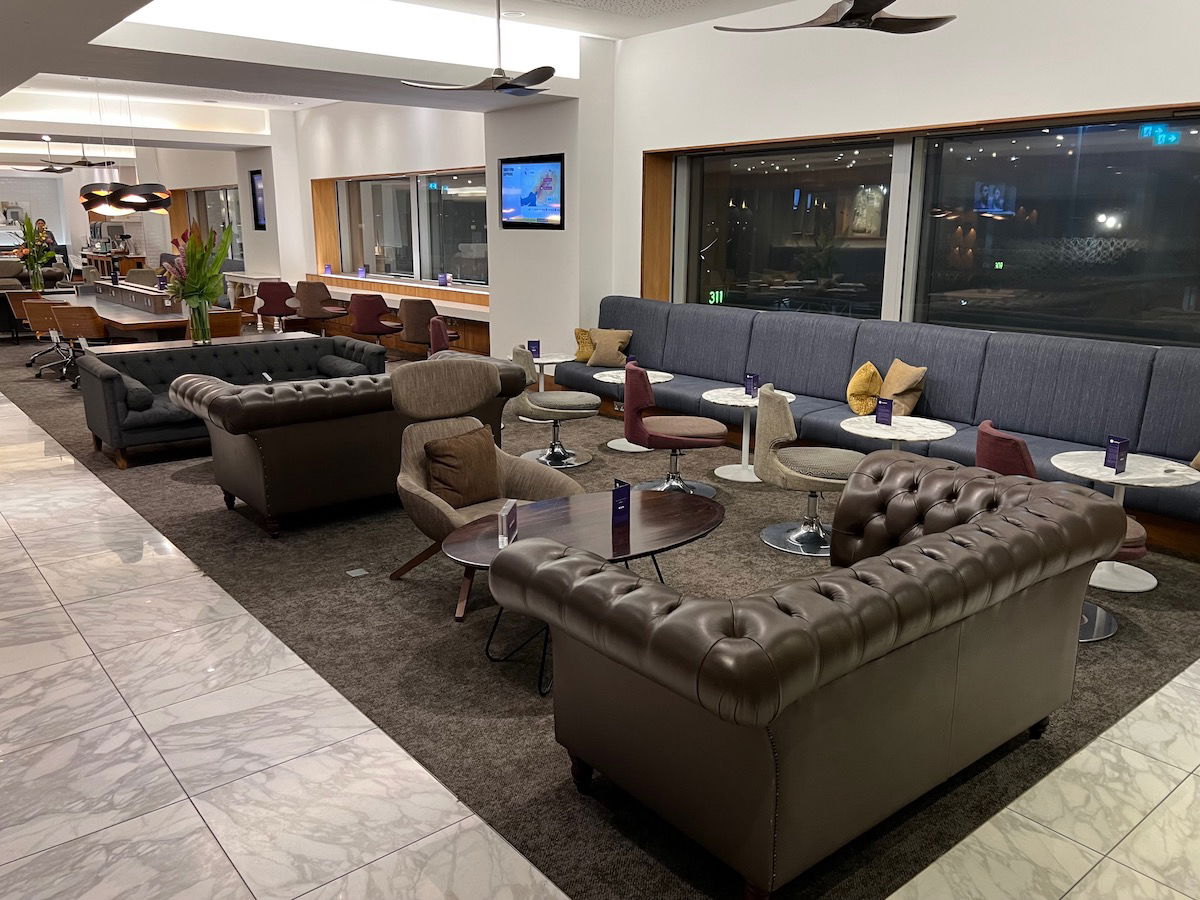 This area of the lounge also has fantastic views of the apron. In addition to the main part of the lounge, there's also a cinema area, which is essentially a darker room with some curtains and TV screens.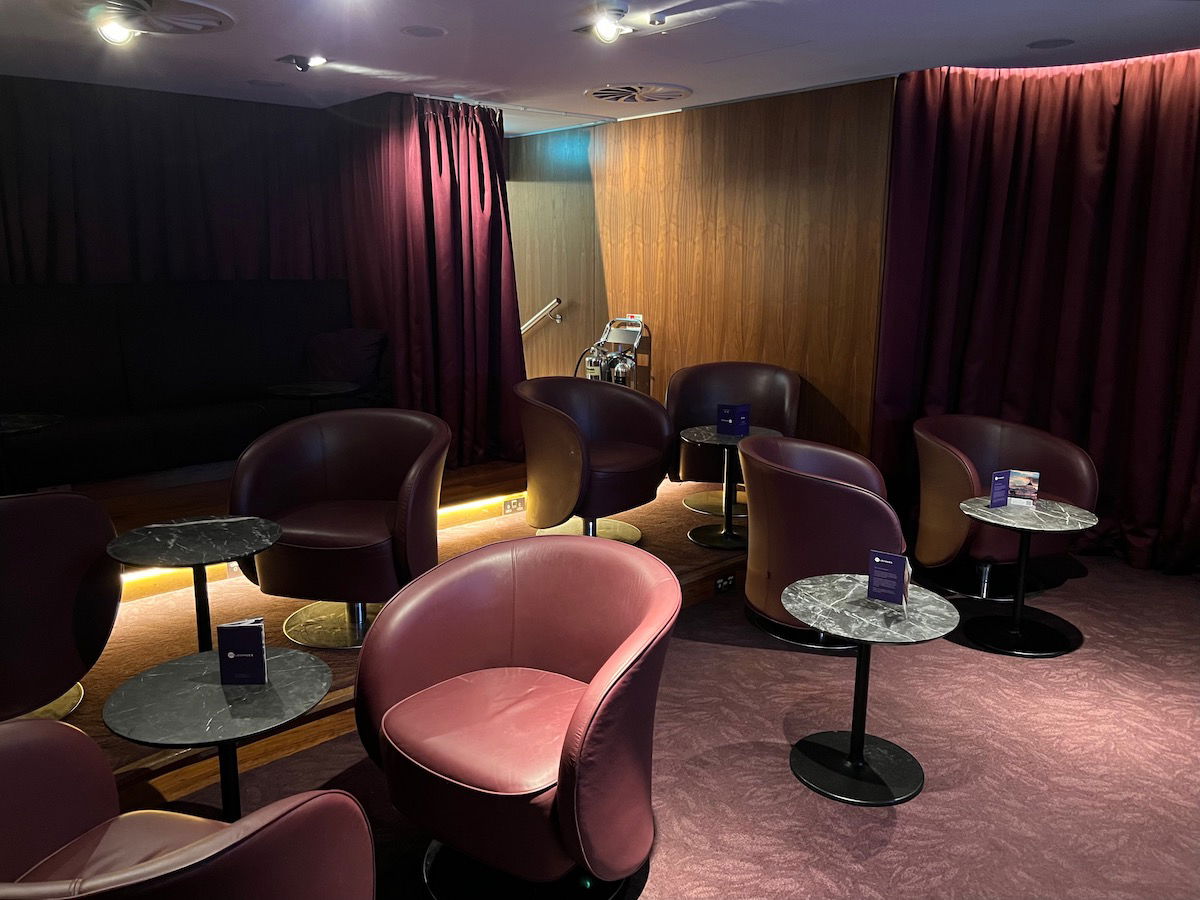 The above covers the "basic" parts of the lounge that can be accessed by everyone, though there are several other special amenities that are either available at an extra cost, or are only available to select guests.
There are some "Club Rooms," which are essentially small, private lounge areas. These are roped off, and I believe they're reserved for select premium passengers who get access to the lounge through an airline. Perhaps it's also possible to book these rooms directly.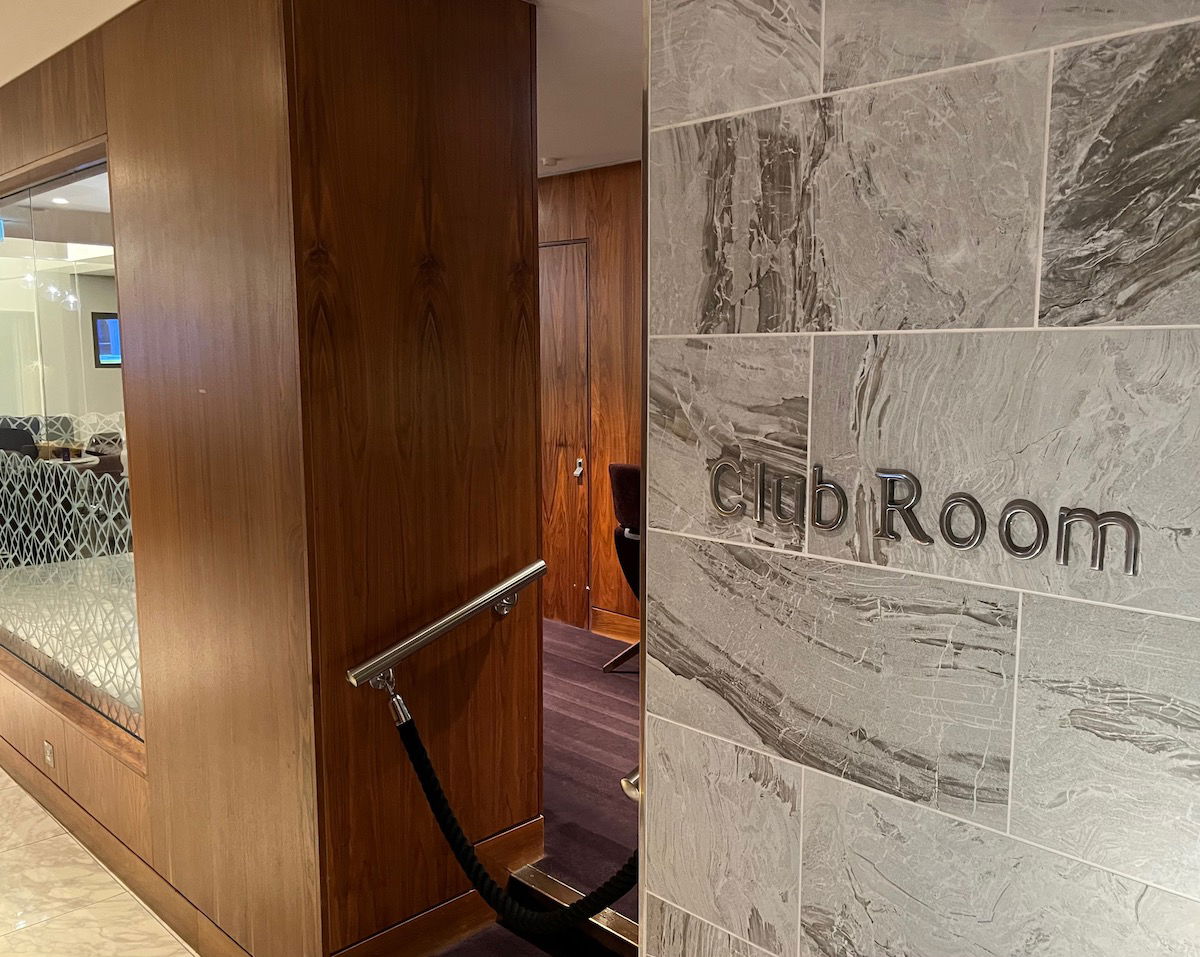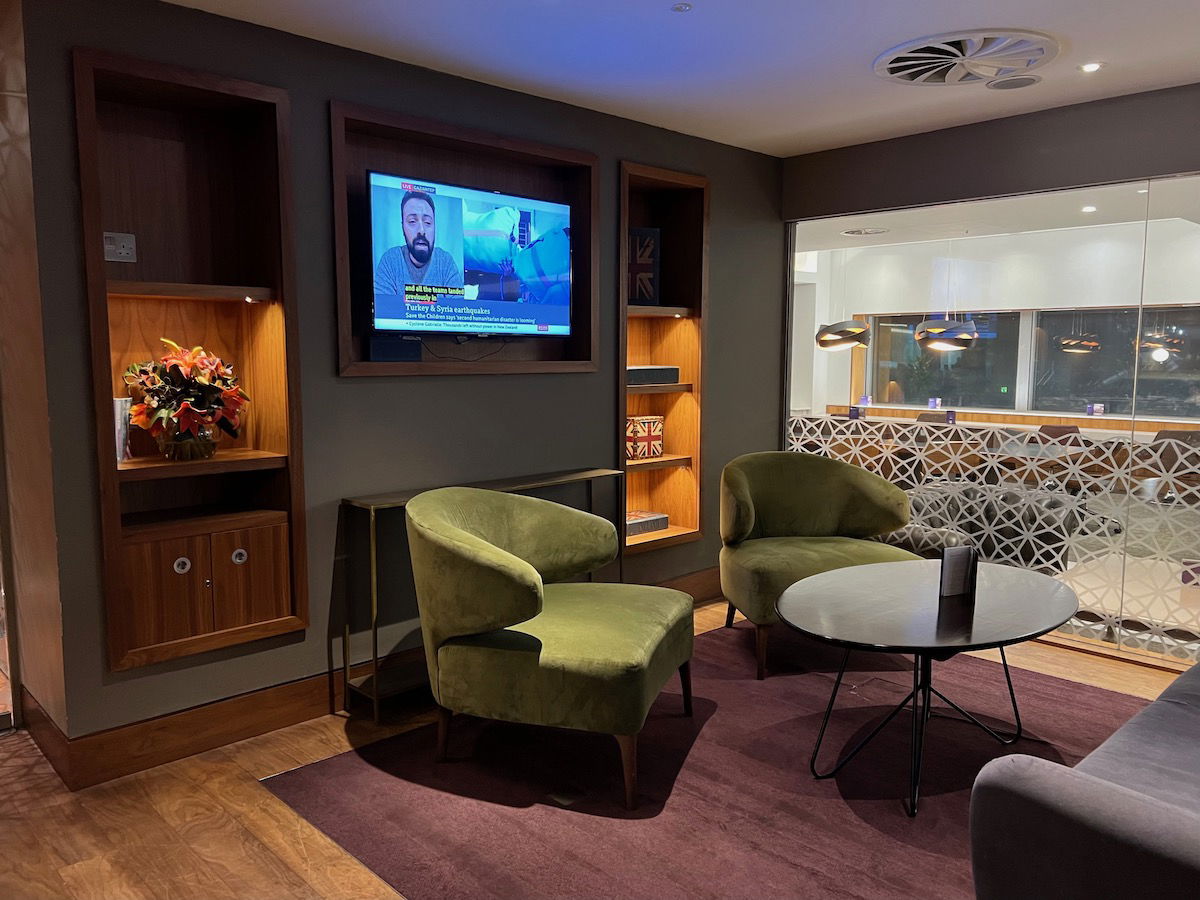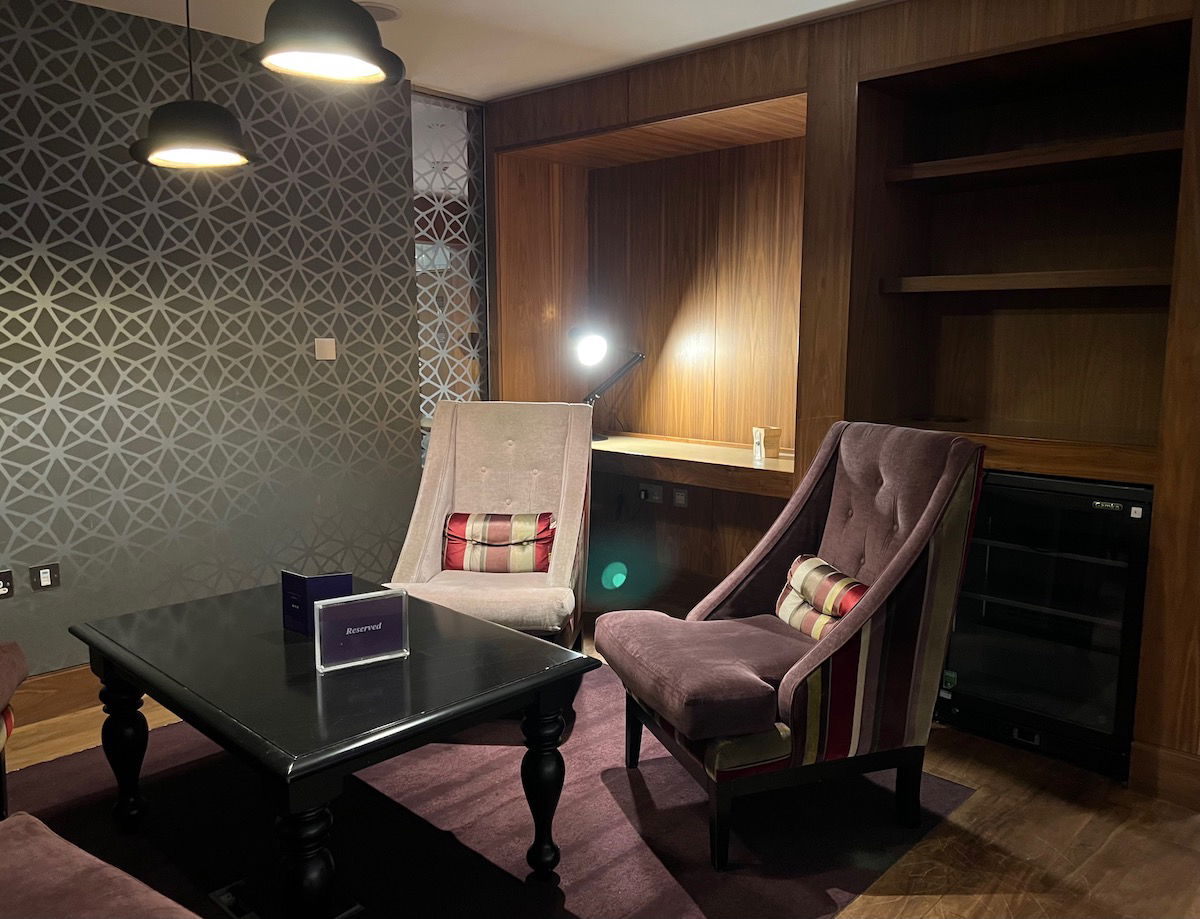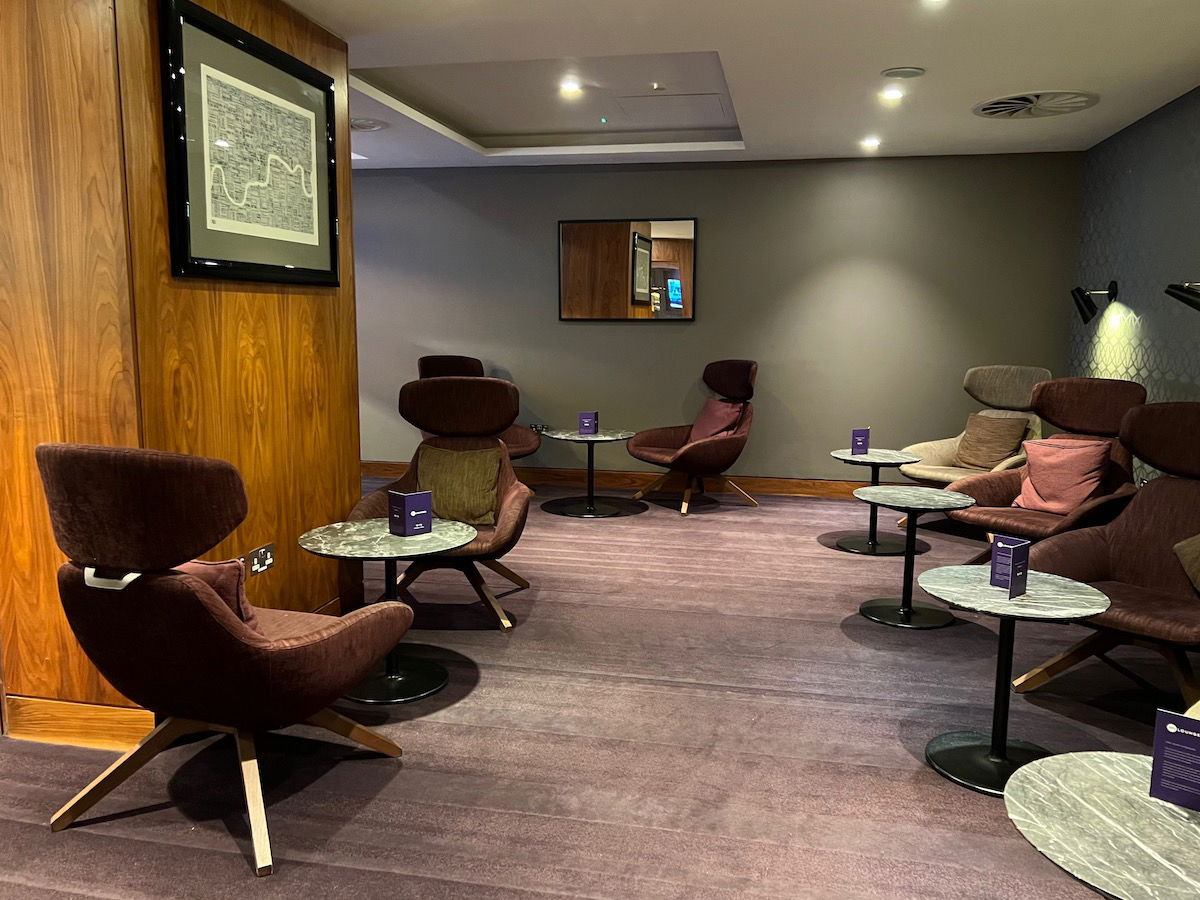 The No1 Lounge also has a spa, pod bedrooms, and showers, but it's my understanding that these haven't yet reopened since the start of the pandemic.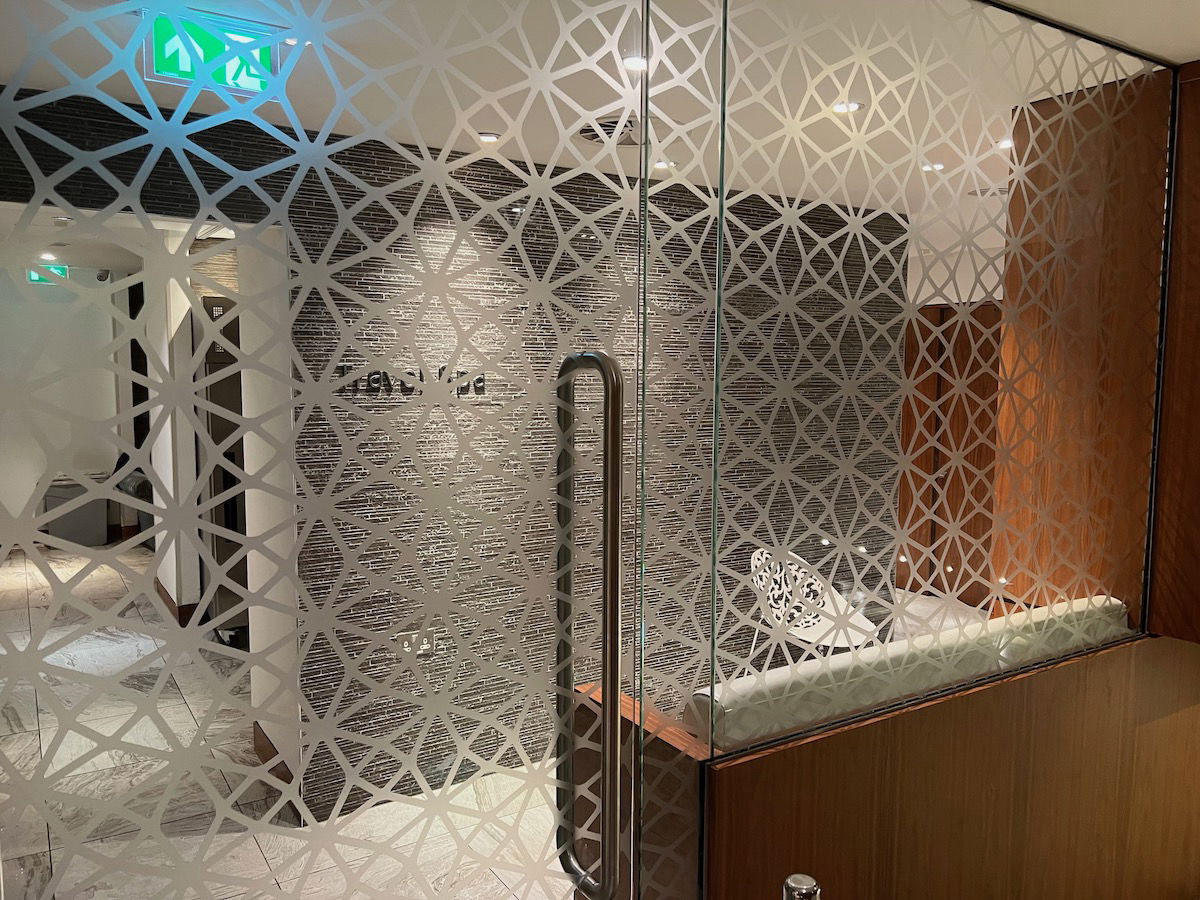 As you can tell, it's a pretty nicely designed lounge, though it's not large, and doesn't have too many exciting amenities (at least not that are currently open).
No1 Lounge Heathrow food & drinks
The No1 Lounge Heathrow has a very basic food selection. During my visit, this consisted of four hot dishes (scrambled eggs, potatoes, baked beans, and sausage), a pancake machine, croissants, muffins, cereal, granola, yogurt, and berries. That's it.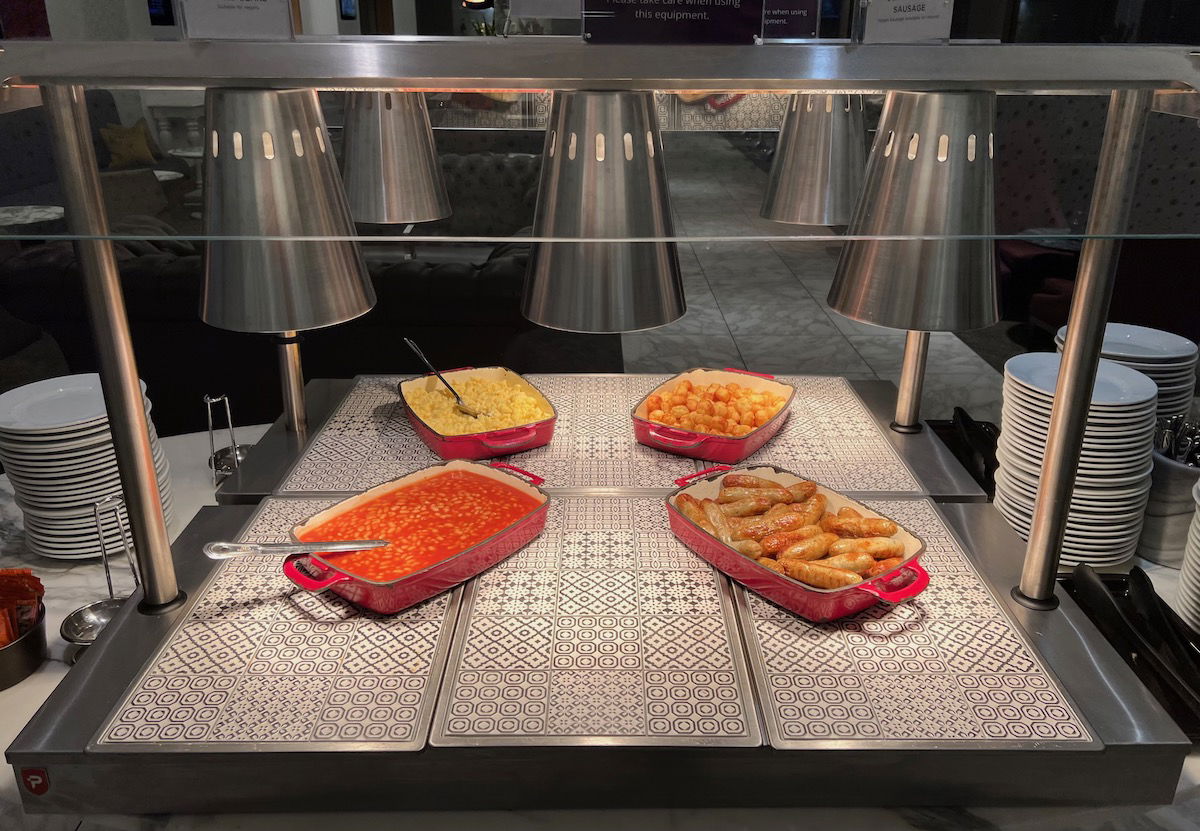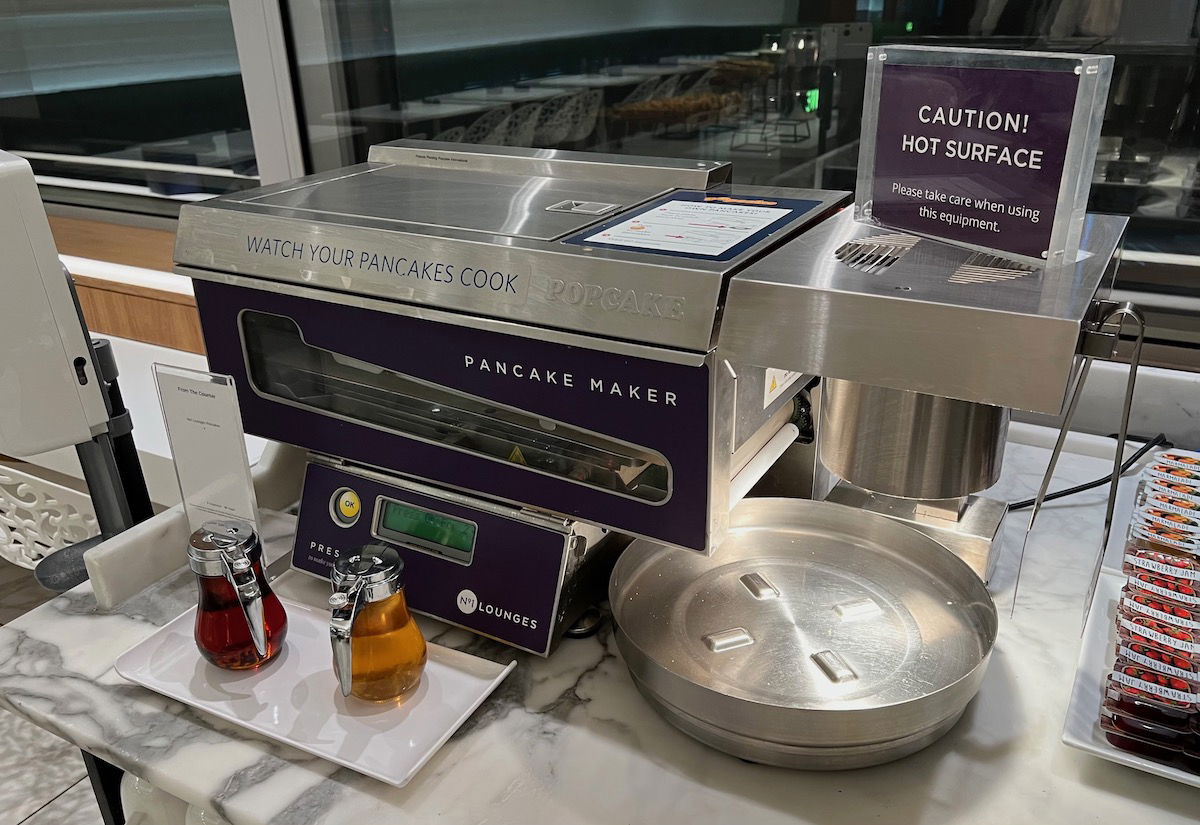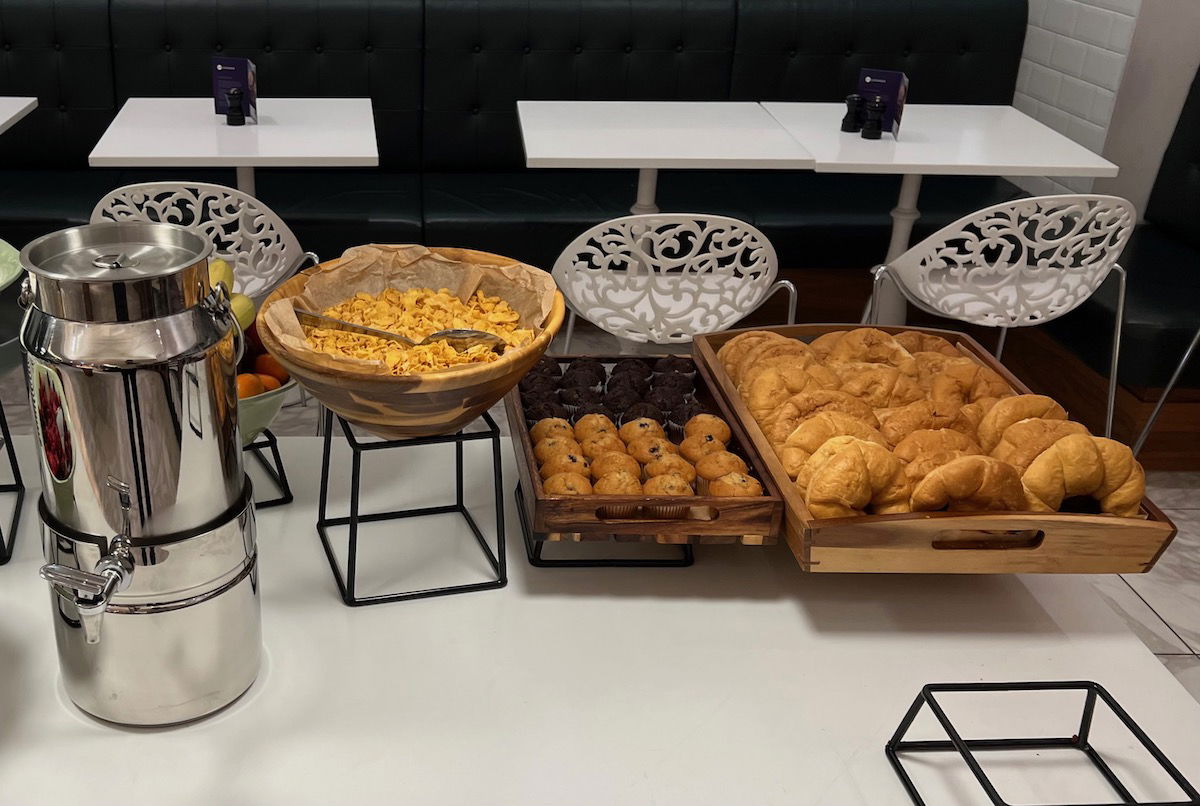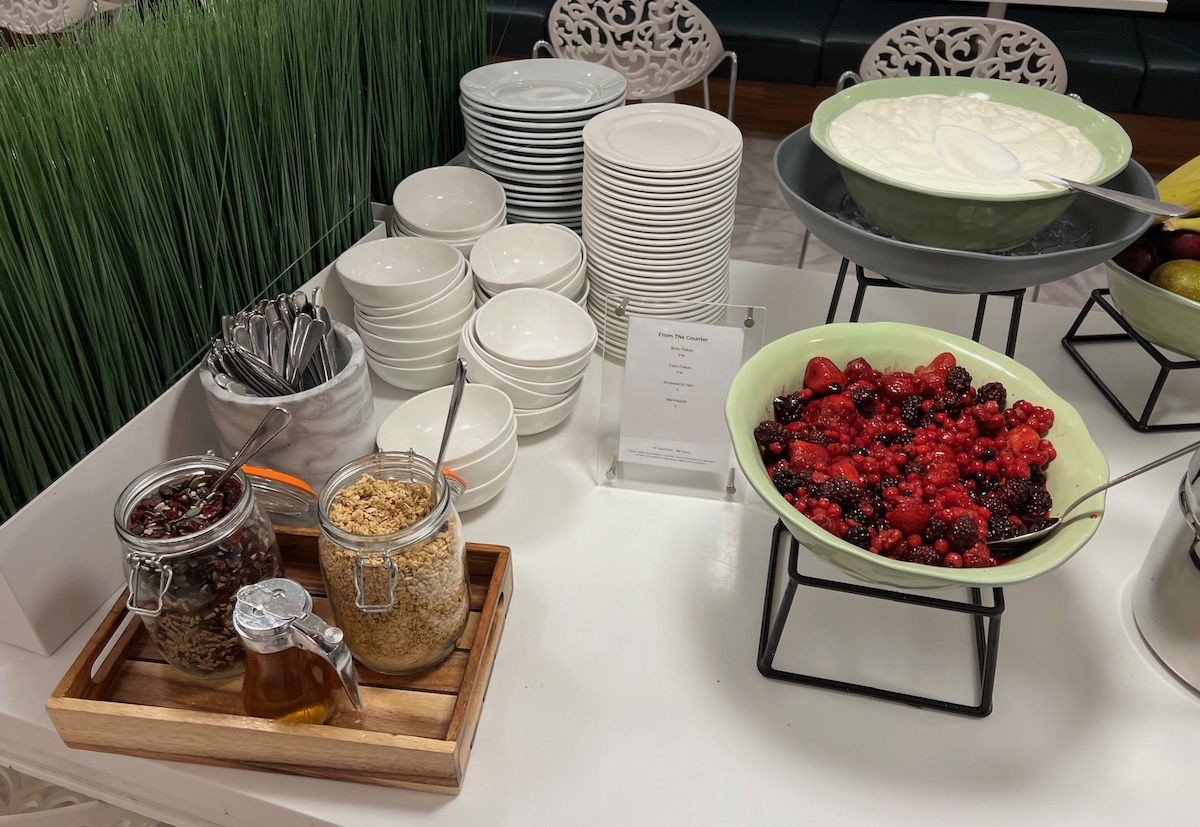 As far as drinks go, there are a couple of coffee machines, Twinings tea, soda fountains, and water fountains.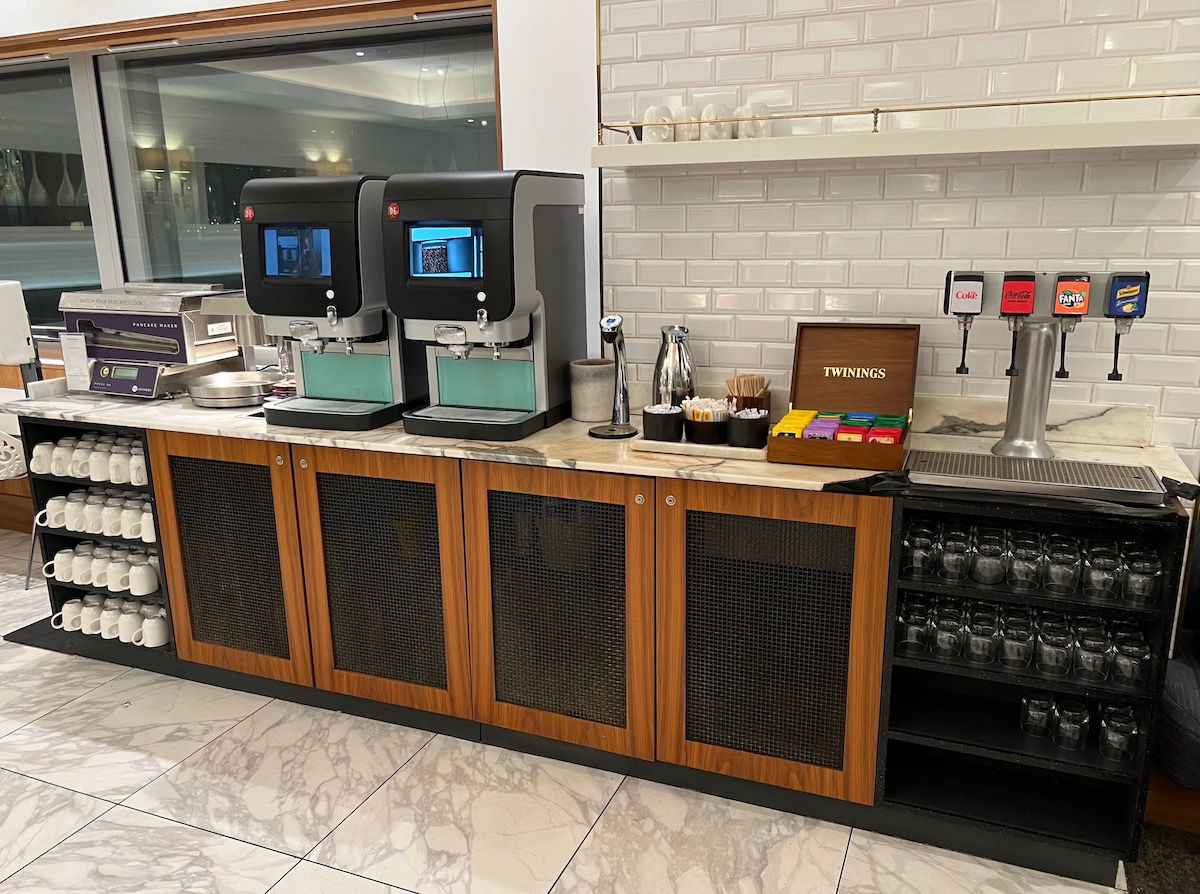 On top of that, a variety of complimentary alcohol is available from the bar, though it's a basic selection.
No1 Lounge Heathrow bathrooms & showers
The No1 Lounge Heathrow has bathrooms located inside the entrance to the lounge and to the right. The bathrooms are all individual rooms, with each having a toilet and a sink.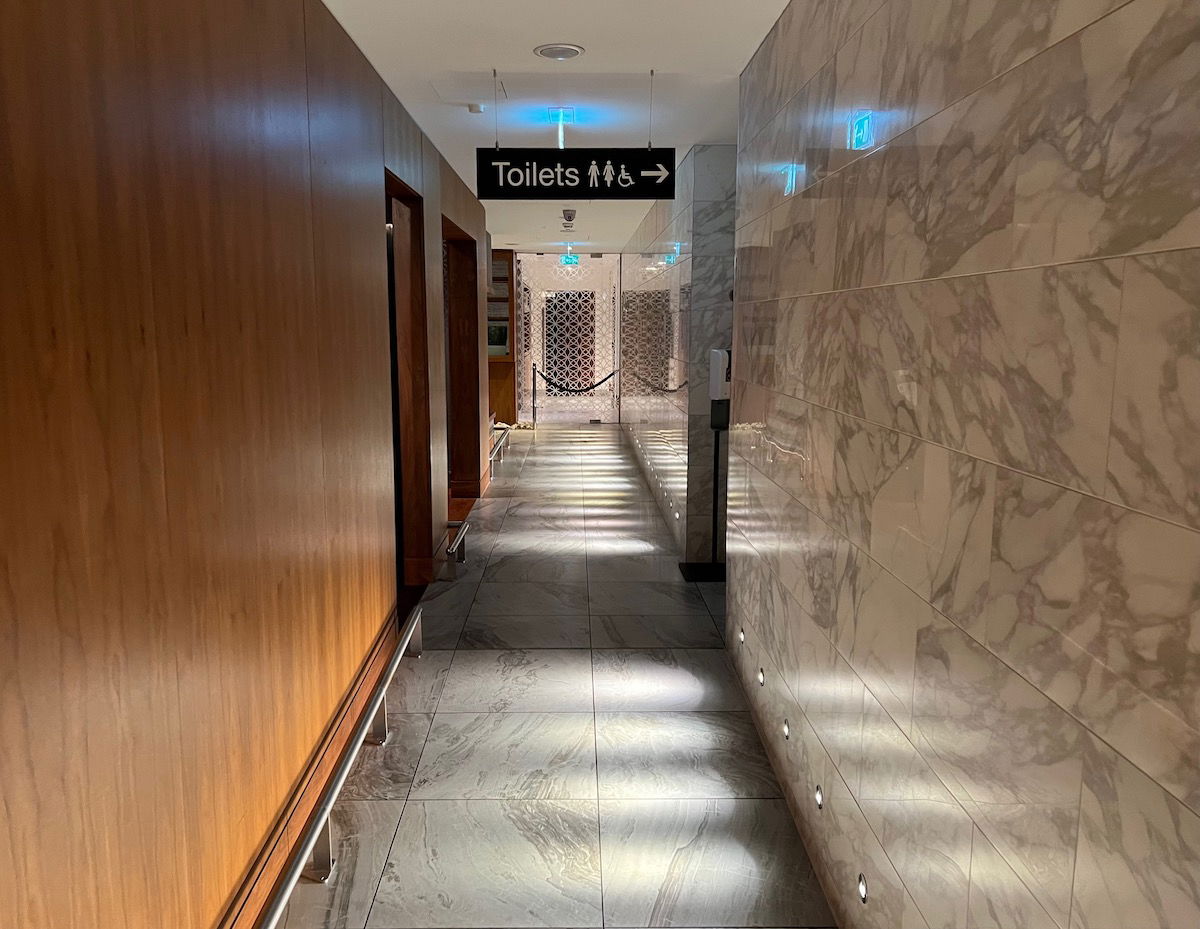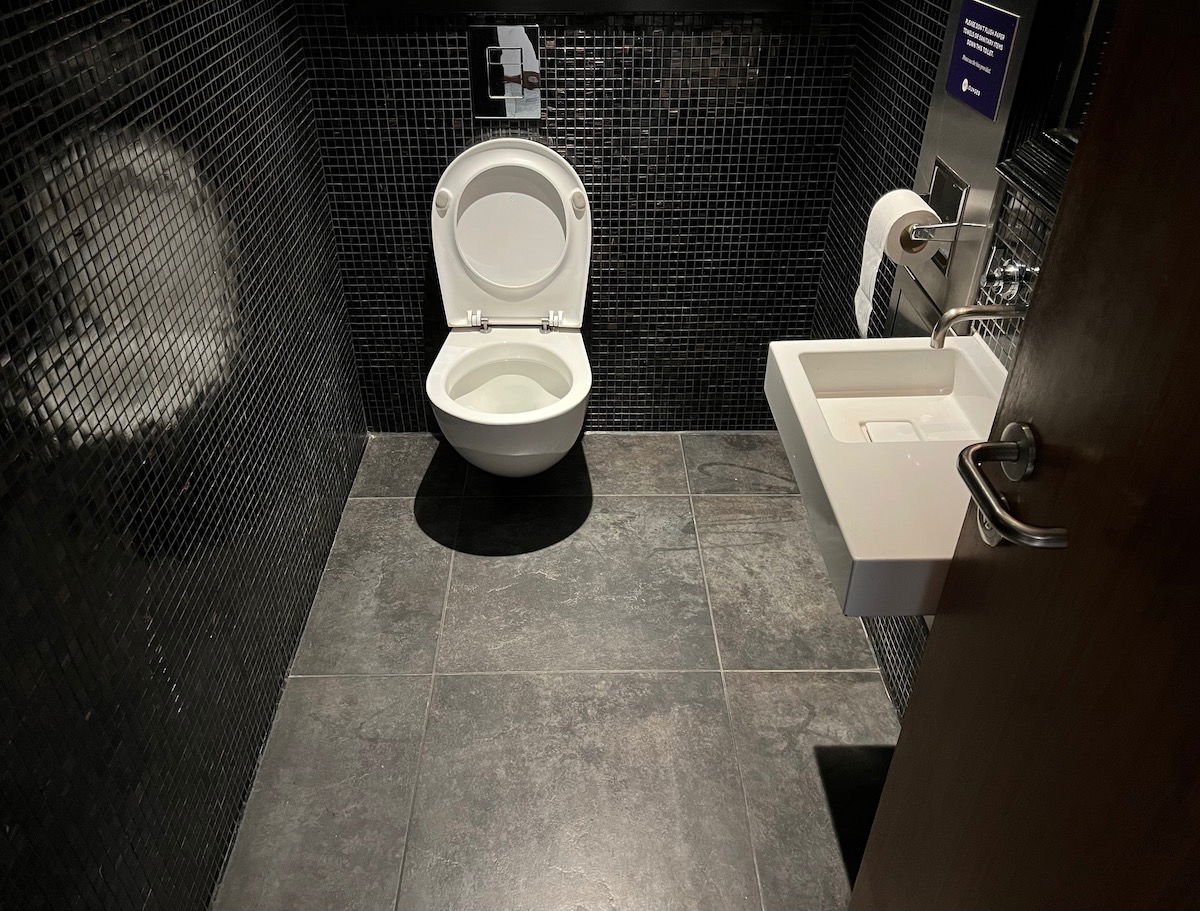 As mentioned above, while the lounge has showers, they're currently not available.
Bottom line
The No1 Lounge Heathrow is one of the most basic lounges in Terminal 3. It has comfortable seating and great views, though also has a limited food selection, fairly few amenities, and tends to get really crowded. If you're not in a premium cabin and don't have elite status, then checking this out through Priority Pass is probably worth it. Otherwise I'd give this lounge a pass.
What do you make of the No1 Lounge Heathrow Terminal 3?