During my four flights across the Atlantic journey, I had a roughly seven hour overnight layover at Cairo Airport, prior to my EgyptAir 787 business class flight to Paris. This allowed me to check out all three EgyptAir Lounges in Terminal 3. While better than being stuck in the terminal, these lounges leave a lot to be desired by international standards.
The basics of EgyptAir Lounges Cairo Airport
EgyptAir operates out of Terminal 3 at Cairo Airport (CAI). Rather than having one huge lounge, the airline instead has three separate lounges in different parts of the terminal. Typically I'd review all three lounges separately, though in this case I'll briefly review all three in this post. The lounges have a lot in common:
All three lounges have the same entry requirements
The food selection is identical at all three lounges
All three lounges have toilets but not showers
All three lounges are within a 10 minute walk of one another, so it's really easy to check them all out
As far as lounge quality goes, personally I think the EgyptAir Alioth Lounge is the best, followed by the EgyptAir Almeisan Lounge, followed by the EgyptAir Gienah Lounge.
But don't get too excited when I say "best." It would be kind of like ranking the standard economy products of Ryanair, Wizz Air, and Frontier, and claiming one of them is "best." That's still not much of a prize. 😉
Anyway, I'll be writing about the lounges in the order in which I like them. I'll only be talking about the food & beverage offerings of the first lounge, since they're identical at all three lounges.
EgyptAir Lounge Cairo Airport entry requirements
The EgyptAir Lounges at Cairo Airport are standard Star Alliance business class lounges, so can be accessed by:
EgyptAir business class passengers, as well as business class passengers on all Star Alliance partner airlines; no guests are allowed
Star Alliance Gold members traveling same day on a Star Alliance flight; one guest is allowed
Note that EgyptAir Lounges at Cairo Airport don't belong to Priority Pass, or any other similar lounge program.
EgyptAir Lounge Cairo Airport location & hours
The opening hours of the EgyptAir Lounges at Cairo Airport vary a bit:
The Almeisan Lounge Cairo is open 24/7, and actually seems to remain fully open
The Gienah Lounge Cairo is open 24/7, but only a portion of the lounge stays open overnight
The Alioth Lounge Cairo is officially open from 6AM until 5:30PM, though I wouldn't count on those hours being all that exact; for example, it only opened at 6:40AM when I was there
As far as the locations of the EgyptAir Lounges Cairo Airport go, they're all located in Terminal 3:
The Alioth Lounge Cairo is the most central lounge; it's located near the center of the concourse, in the direction of the F gates
The Almesian Lounge is located in the pier by the F gates, near gate F10
The Gienah Lounge is located in the pier by the G gates, near gate G10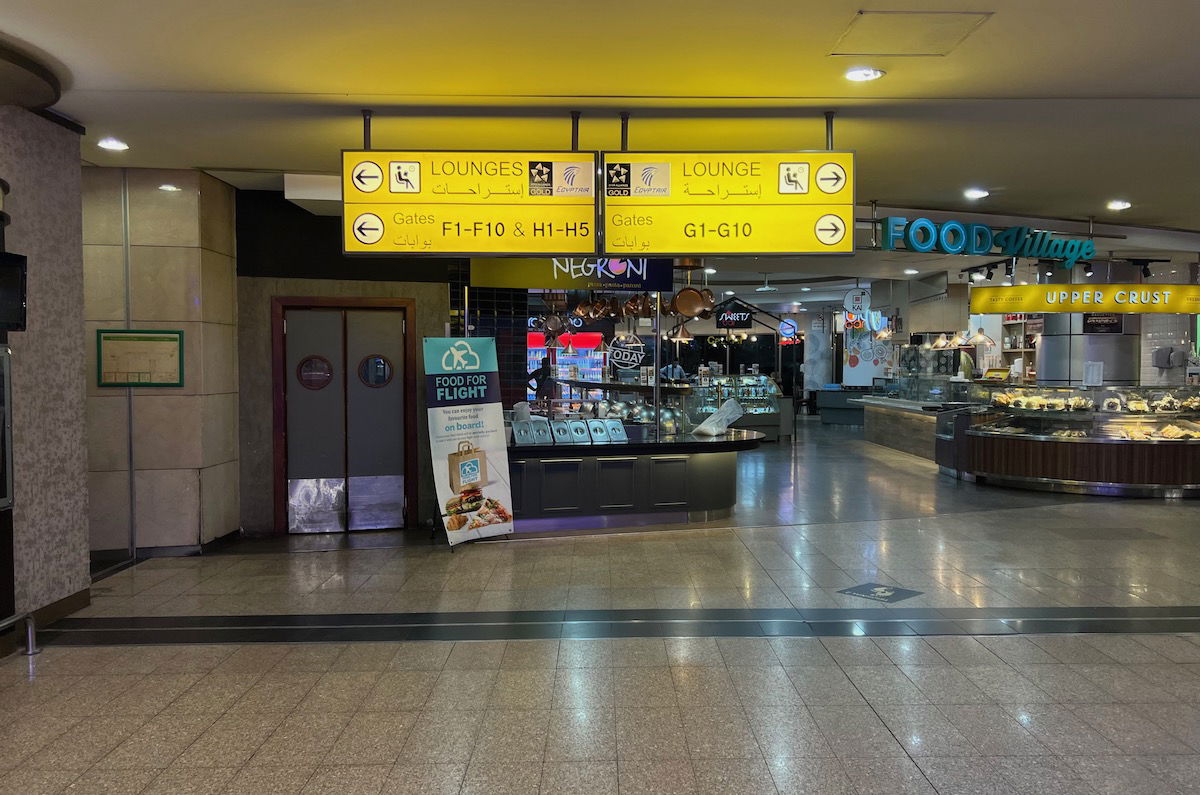 EgyptAir Alioth Lounge Cairo Airport
The Alioth Lounge Cairo is probably my favorite EgyptAir Lounge at the airport, though manage your expectations. It's located in the direction of the F gates, but before you actually get to them.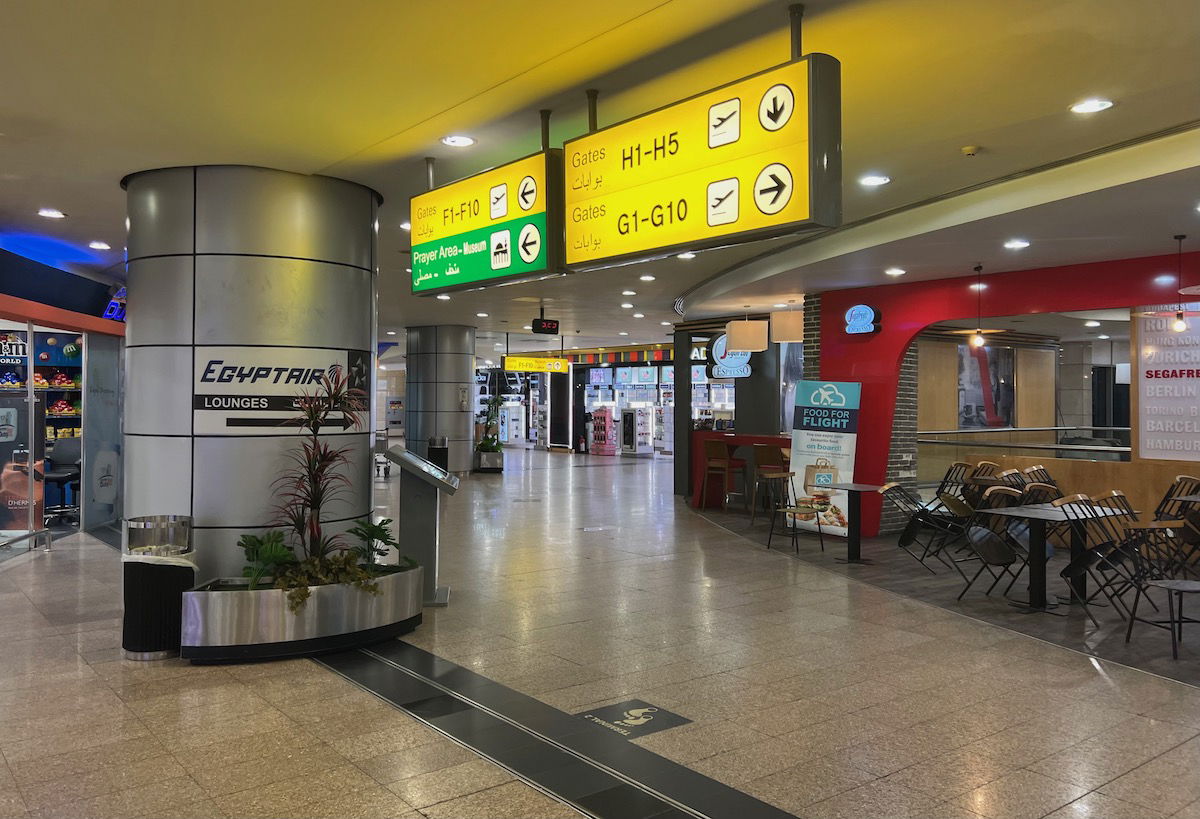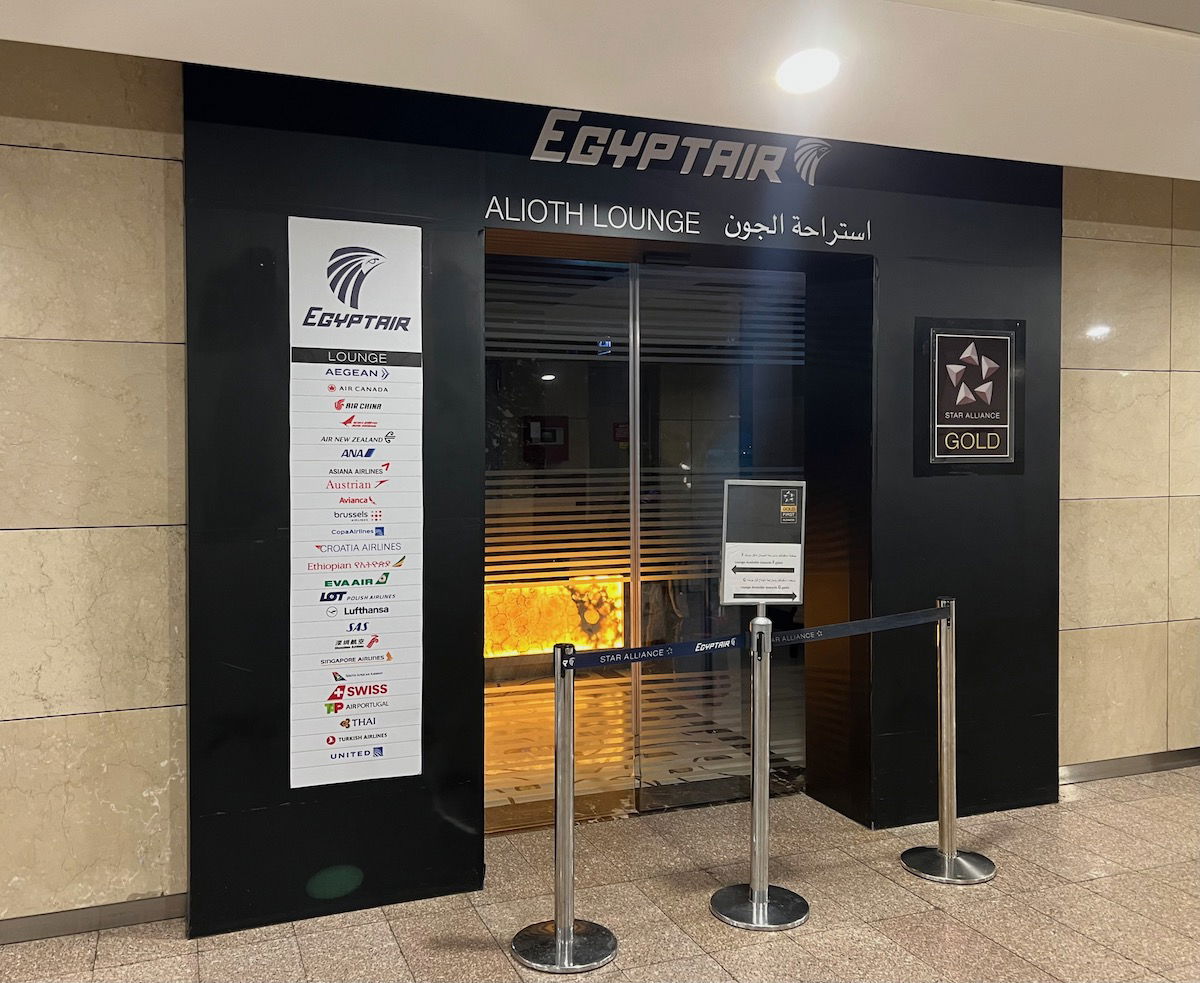 The lounge essentially consists of two large rooms that are connected by one central hallway that spans the length of the lounge.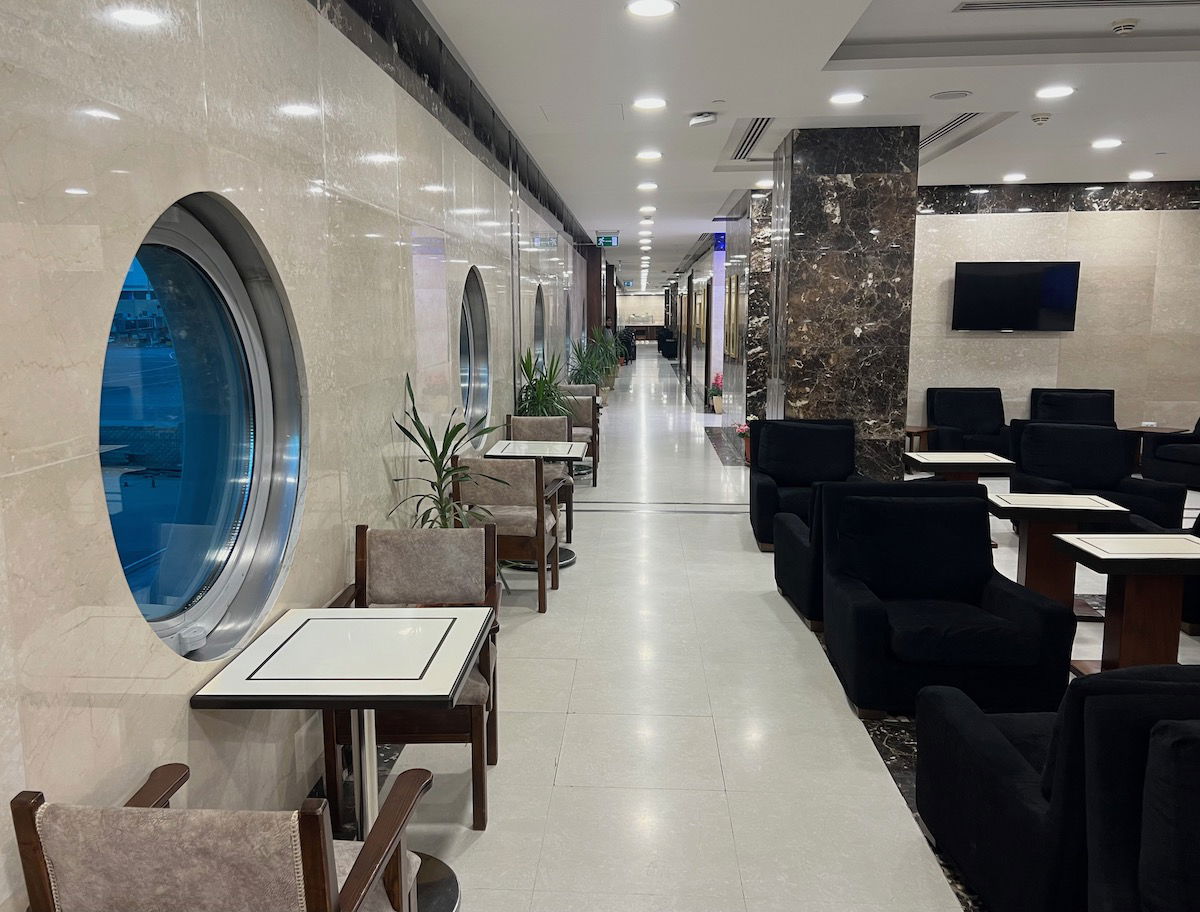 When you enter and go right, you'll find yourself in the bigger of the two rooms. The seating consists mostly of rows of chairs facing one another, and chairs with tables along the walls.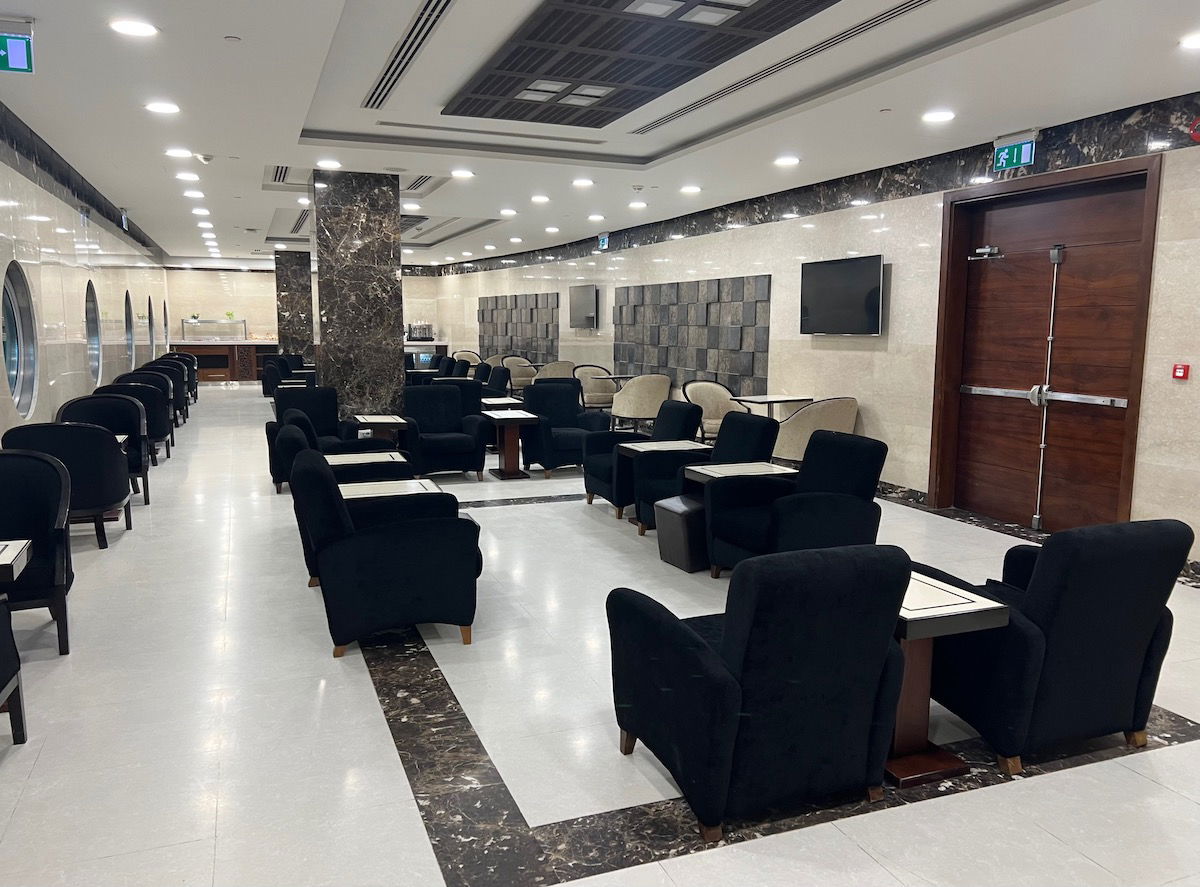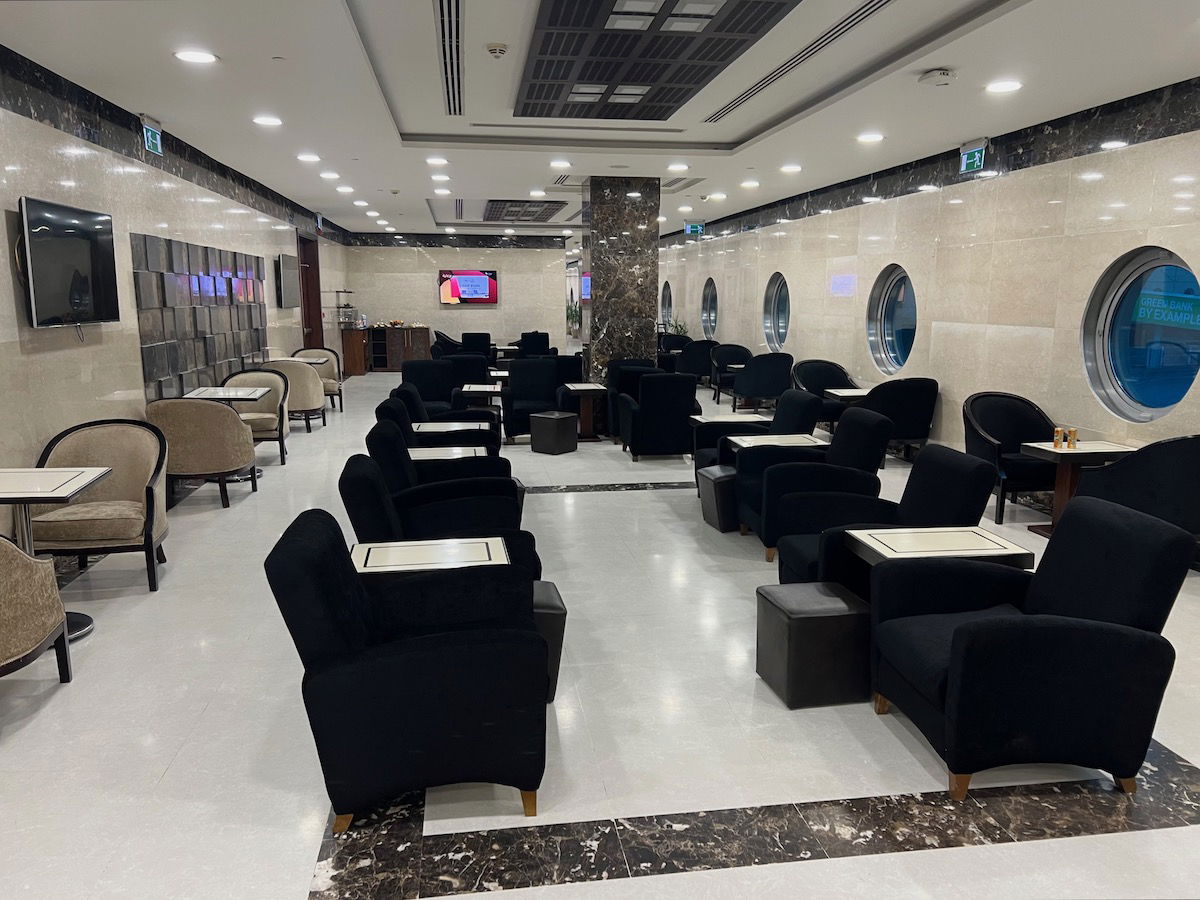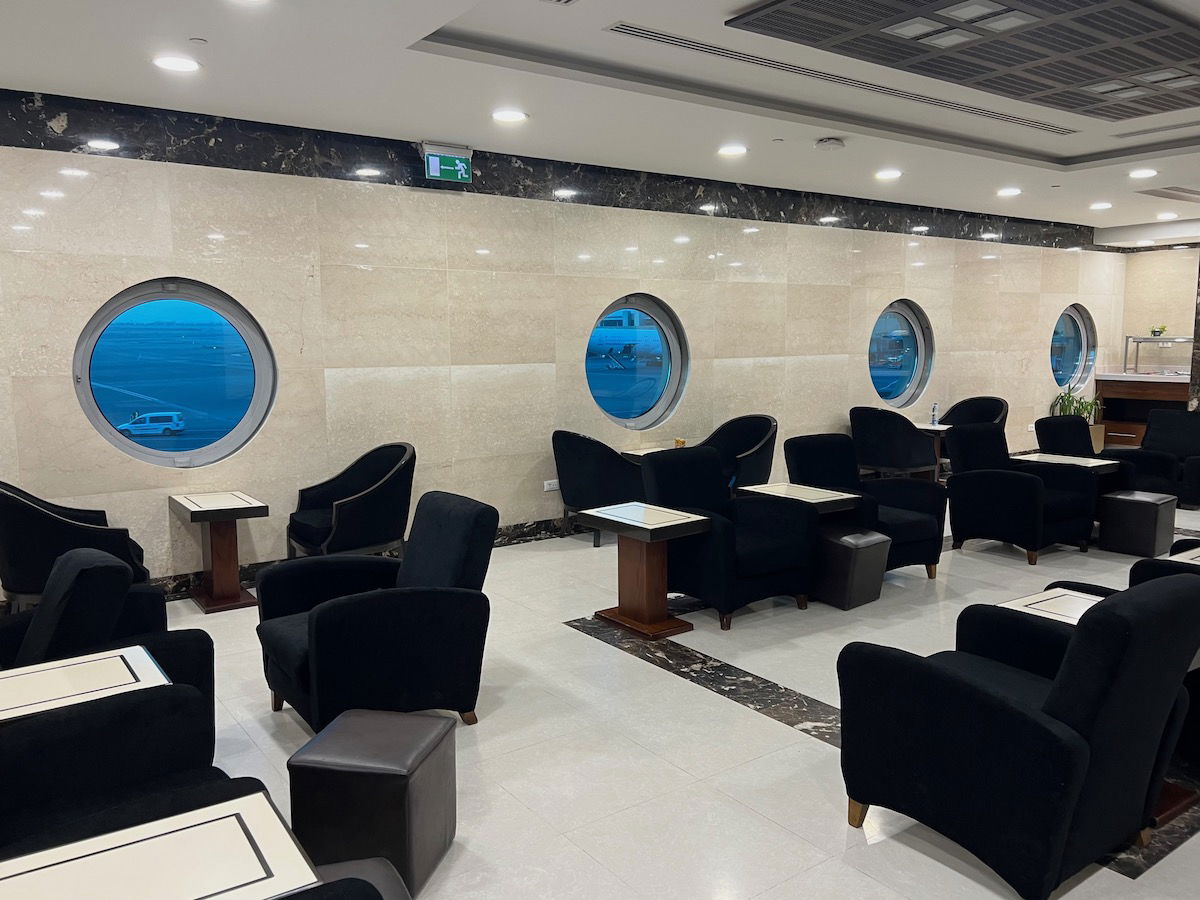 The room on the other side of the lounge is similar, but is just a bit smaller.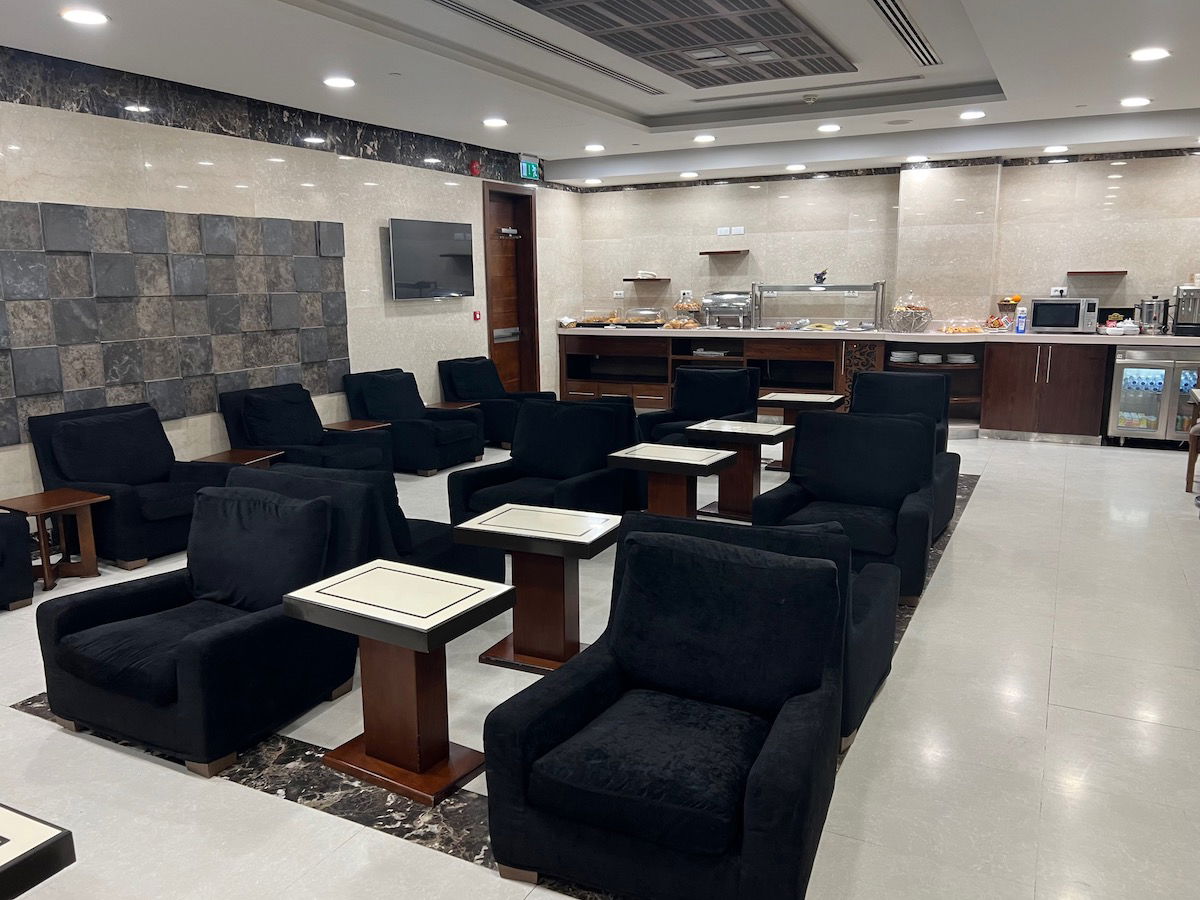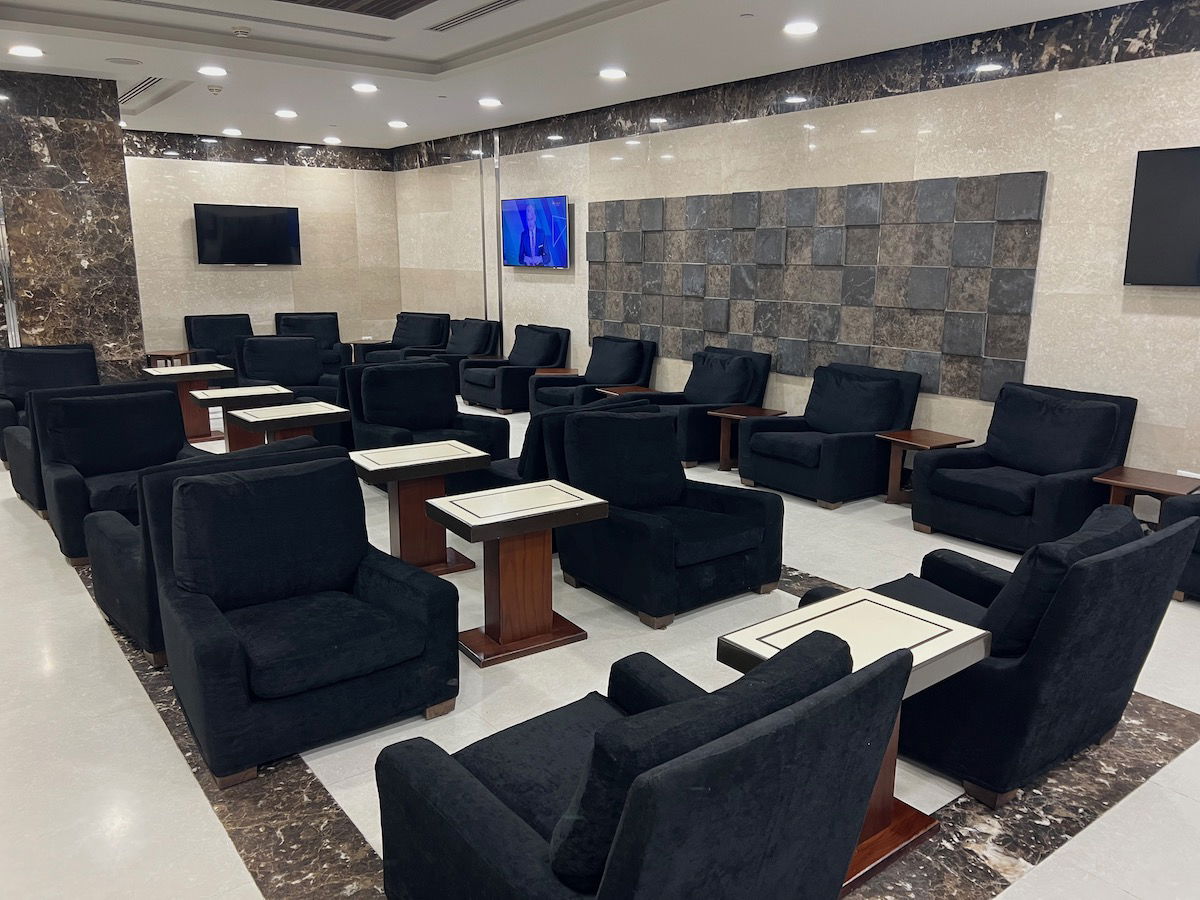 If you're looking to charge your electronics, you'll have to choose your seating carefully, as outlets are very limited.
While the lounge doesn't have floor-to-ceiling windows or much natural light, there are some portholes of sorts that have views of the apron.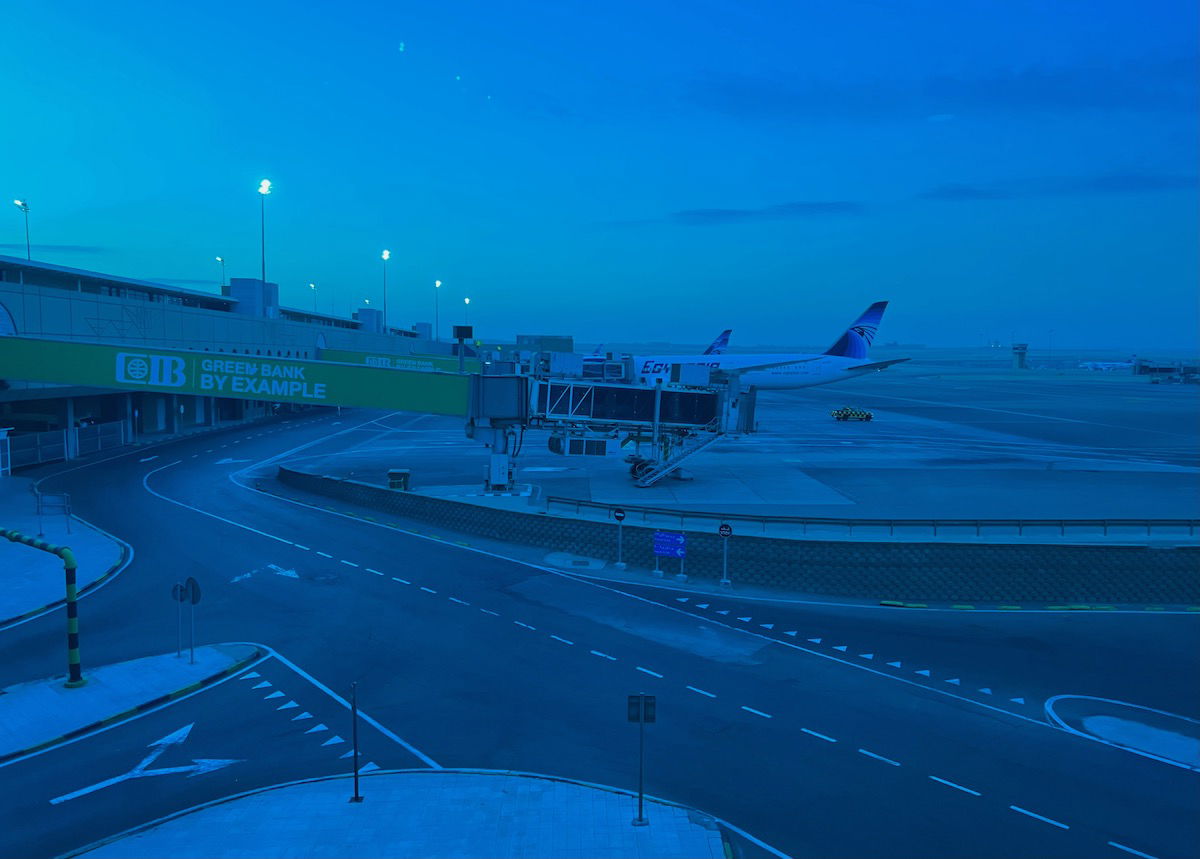 There was a small buffet at each end of the lounge, containing veggies, chickpeas, yogurt, cereal, and all the carbs your heart could possibly desire.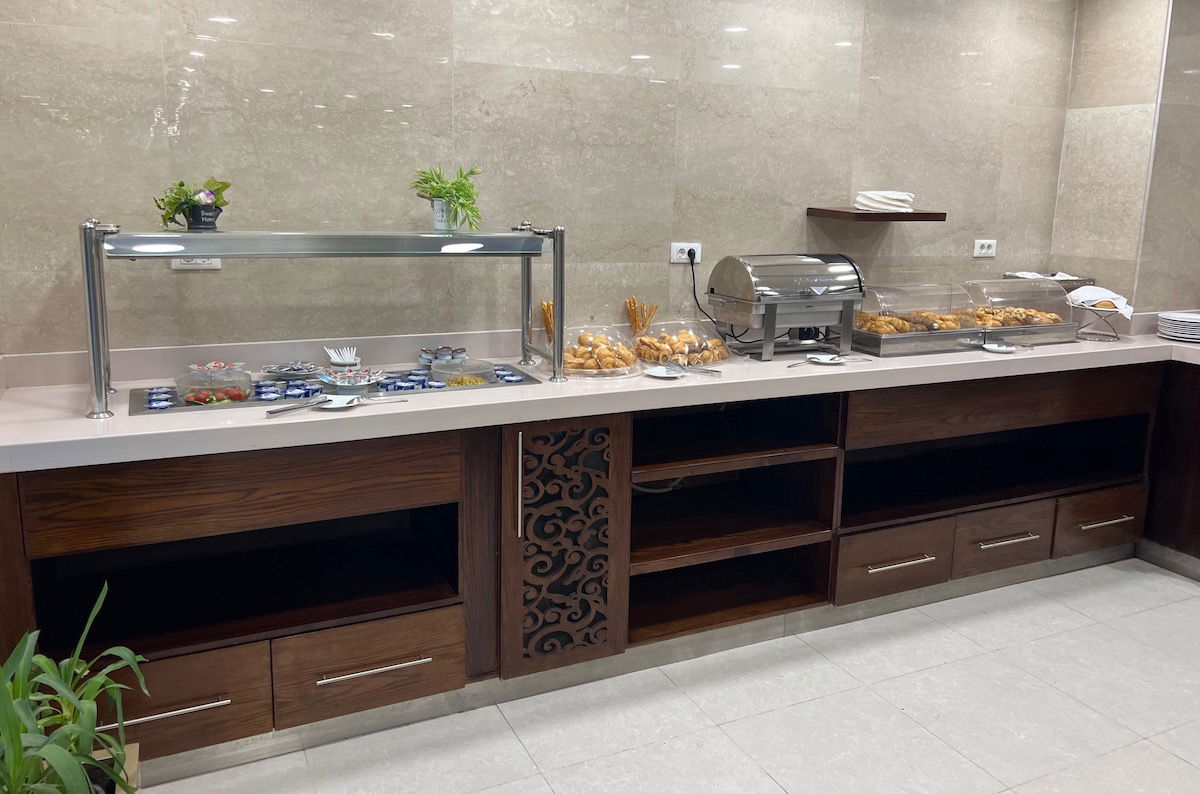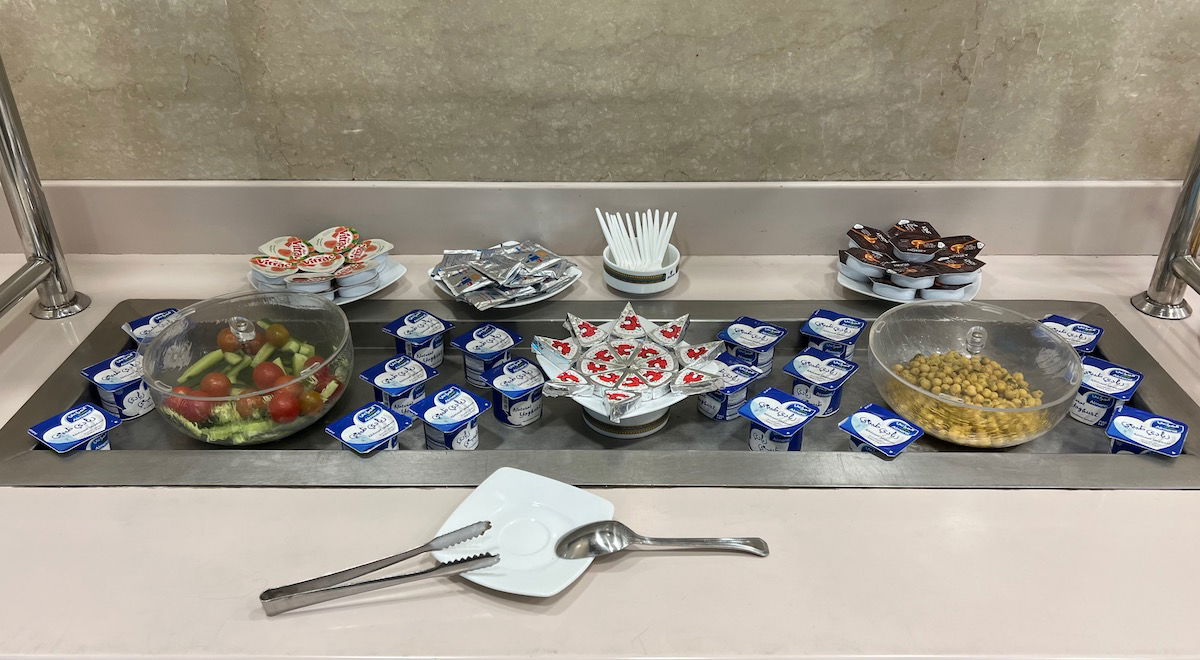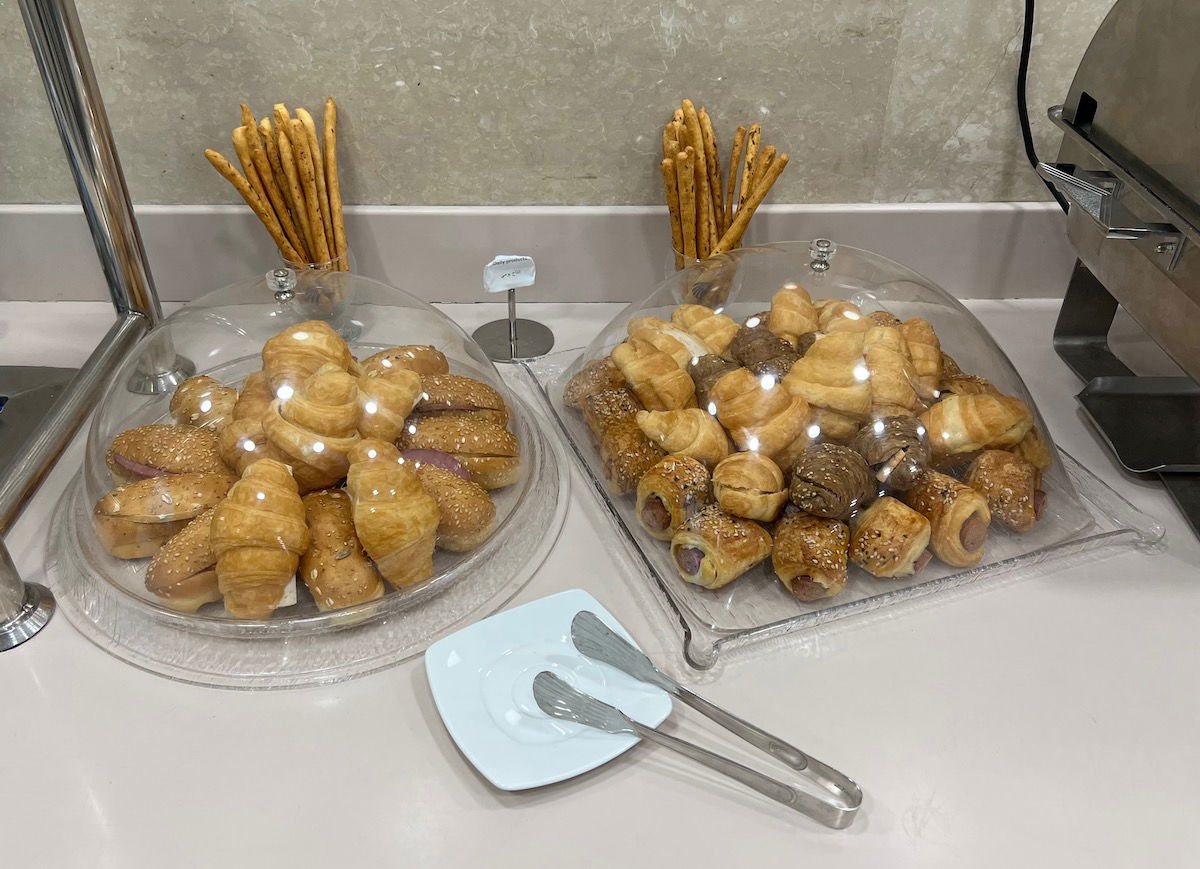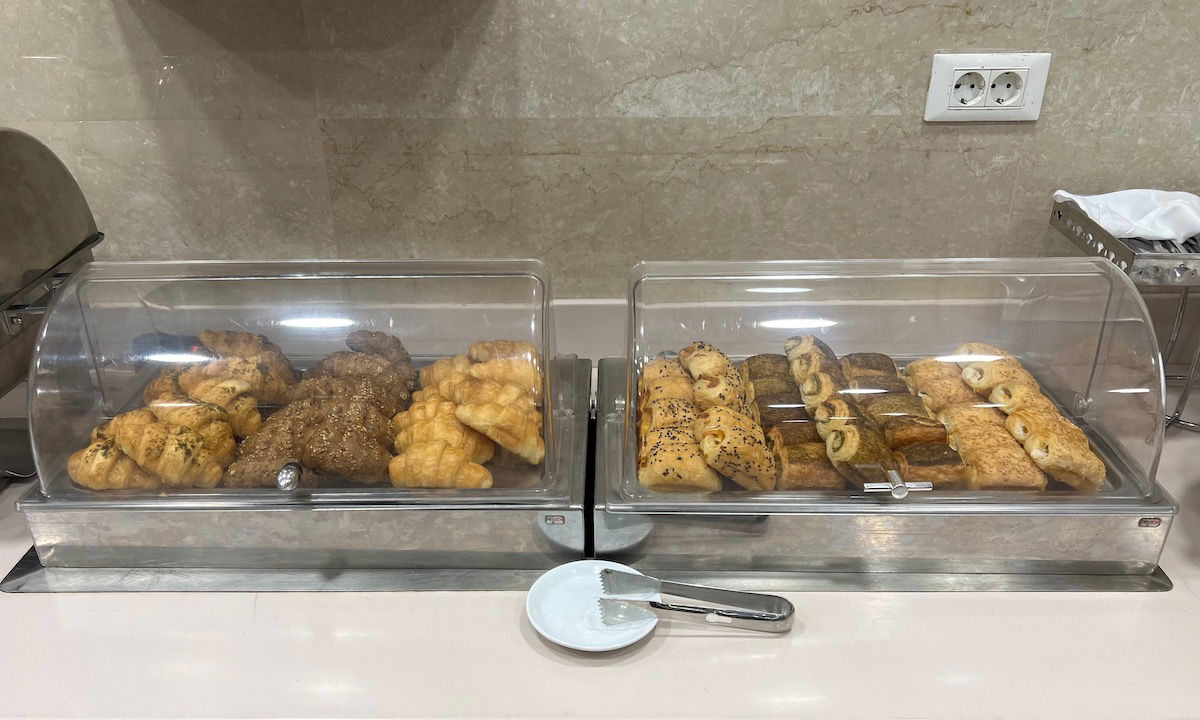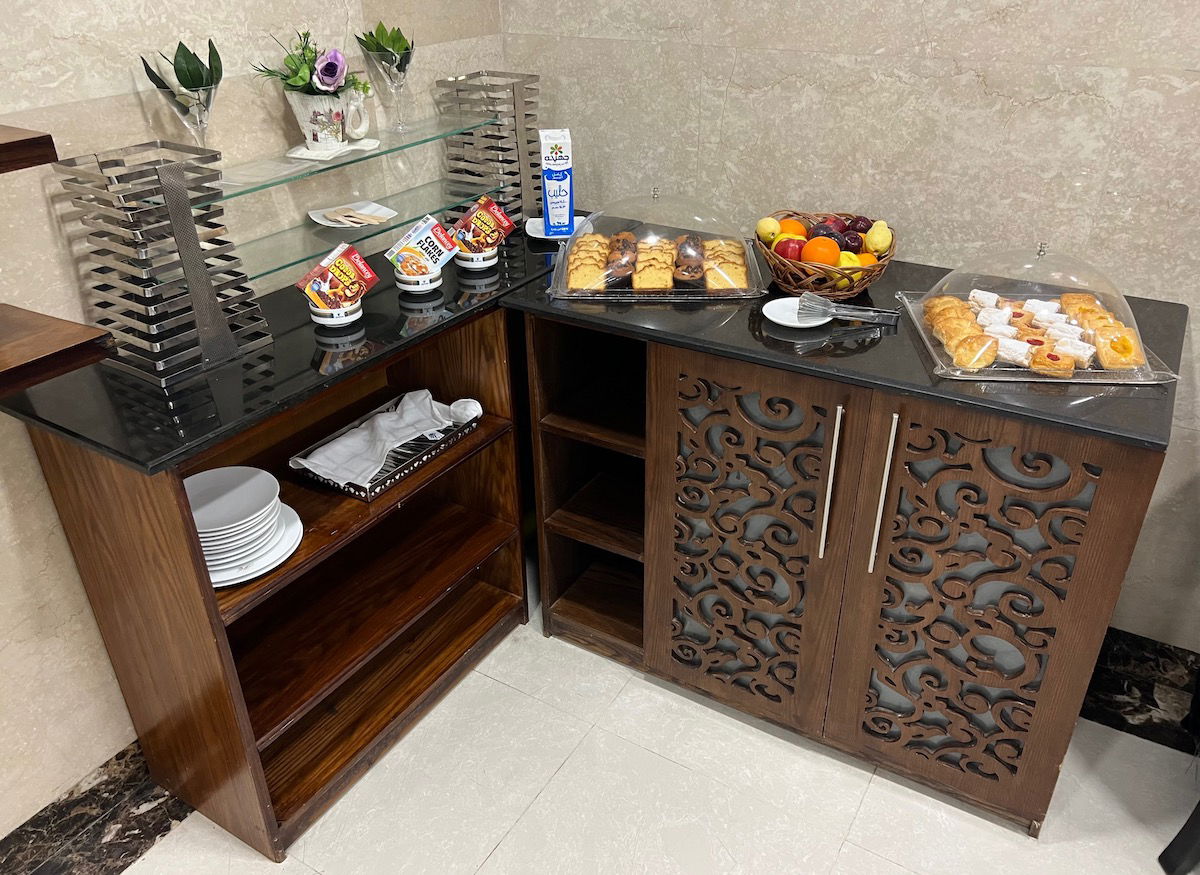 There was also a selection of three hot options, including eggs, sausage, and some sort of… beans or stew or something? It wasn't labeled, so I'm not exactly sure.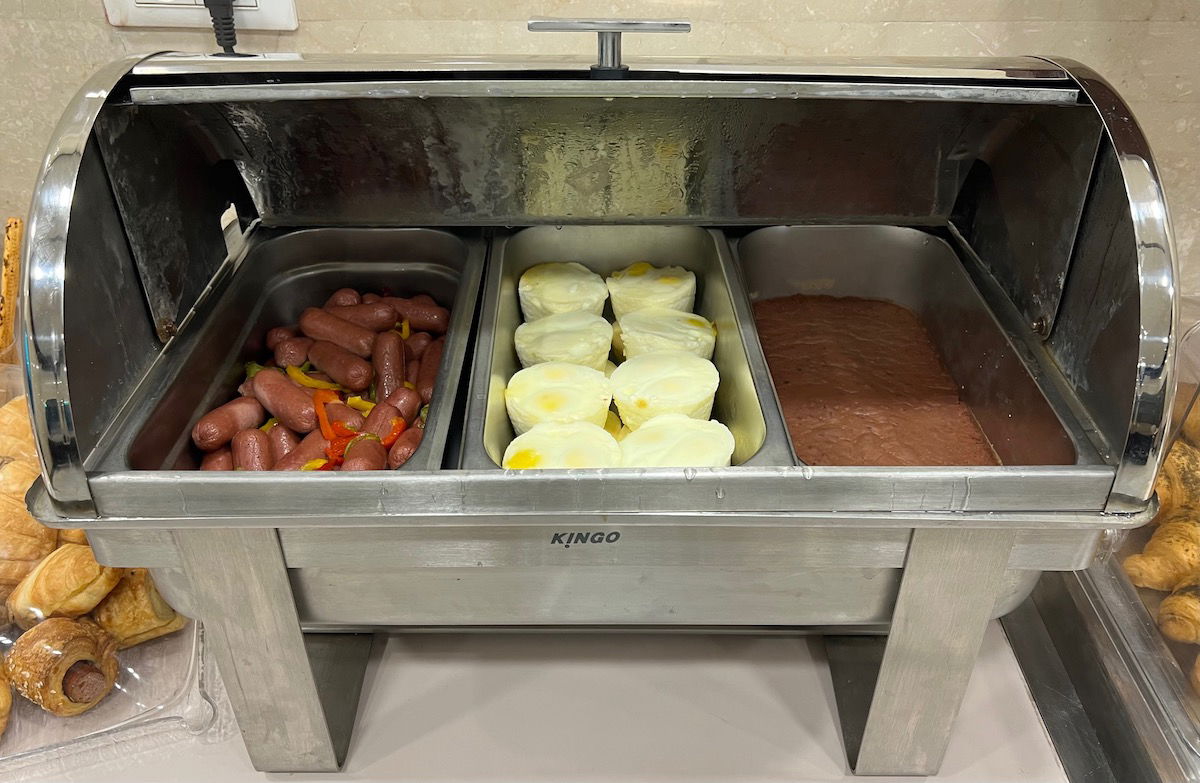 EgyptAir Lounges don't have alcohol, but rather just have bottled water, juice, soda, coffee, and tea.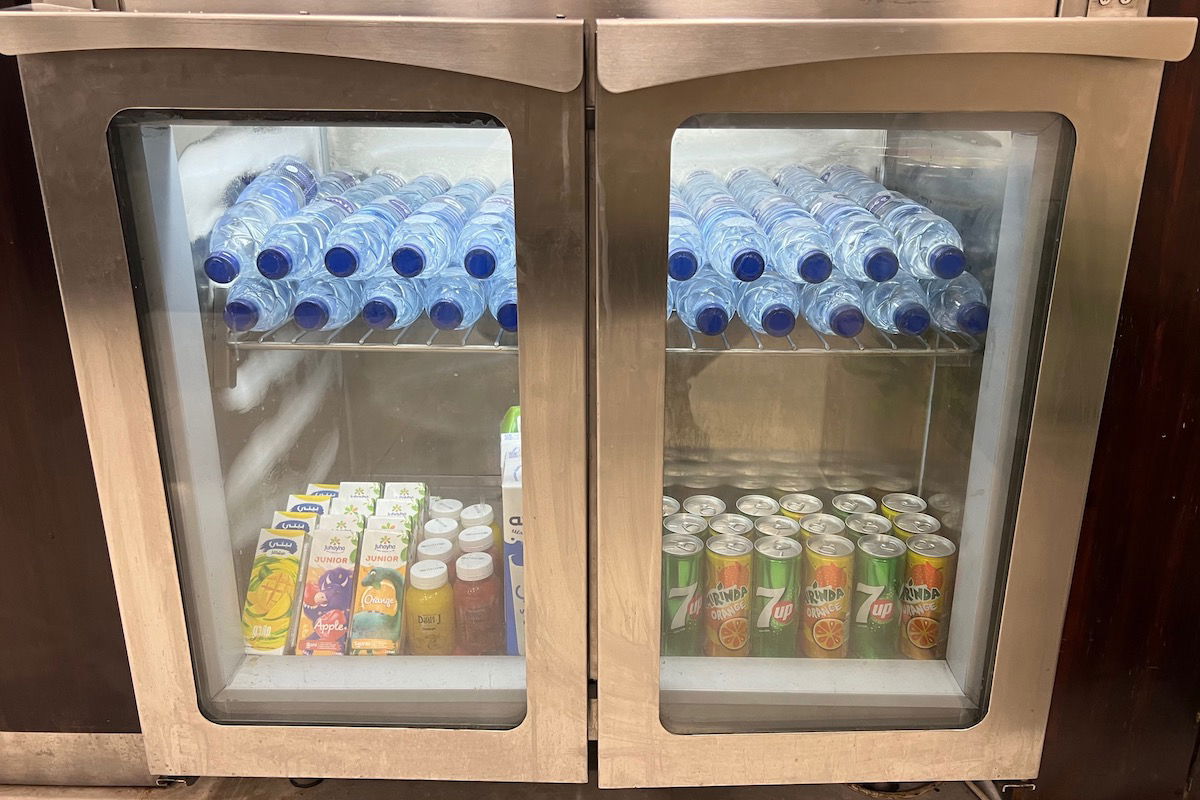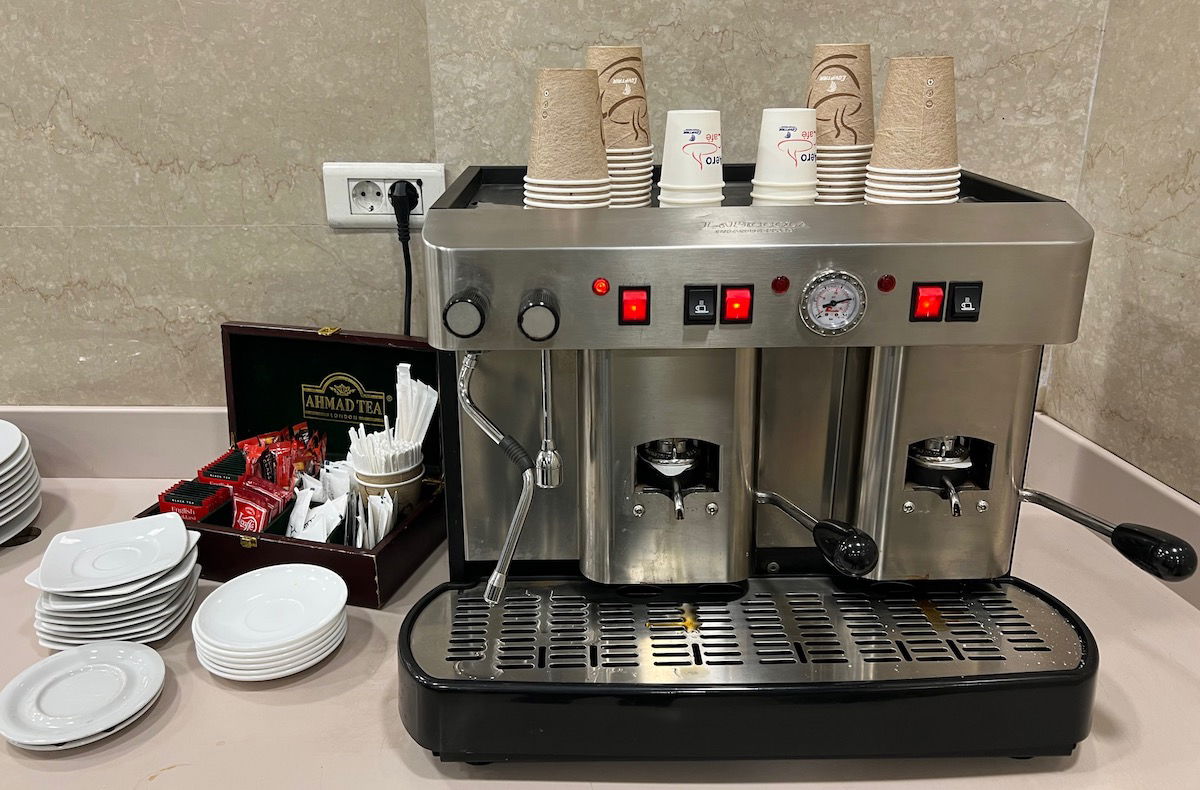 The coffee situation is actually quite good, as the servers in the lounge will prepare you a drink. There are certainly better barista-made cappuccinos out there, but this was much better than what you'd otherwise typically get from a machine.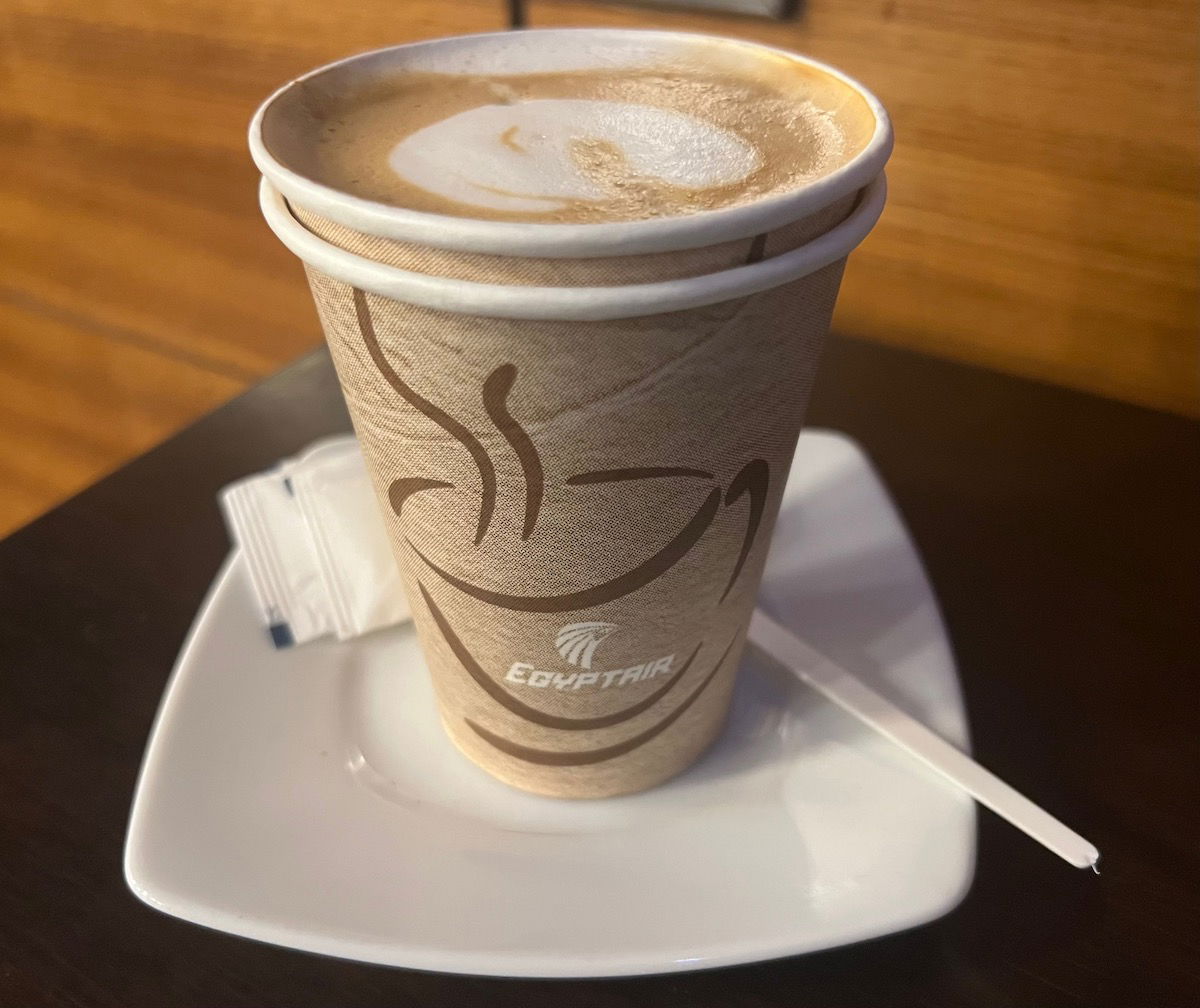 The lounge's bathrooms were near the center. There were no showers, but rather just stalls and urinals.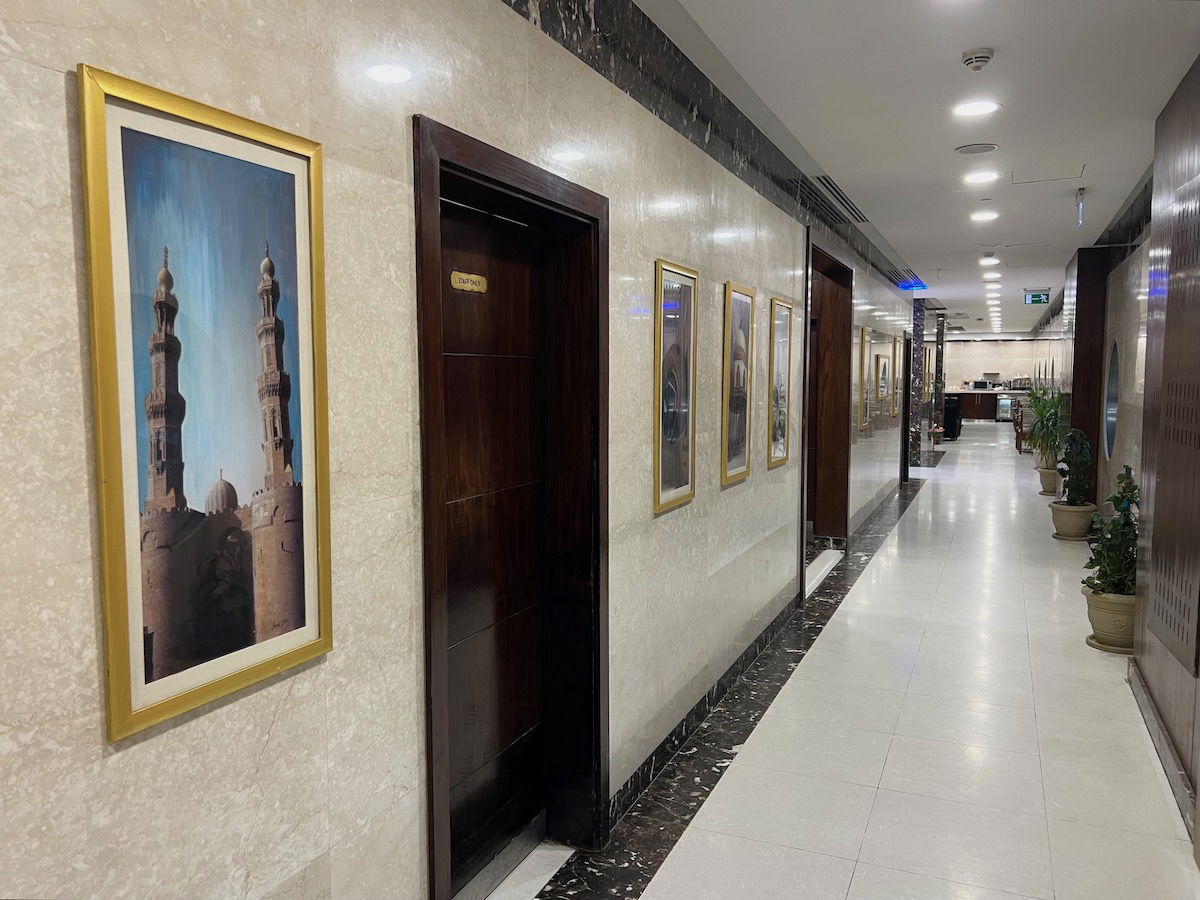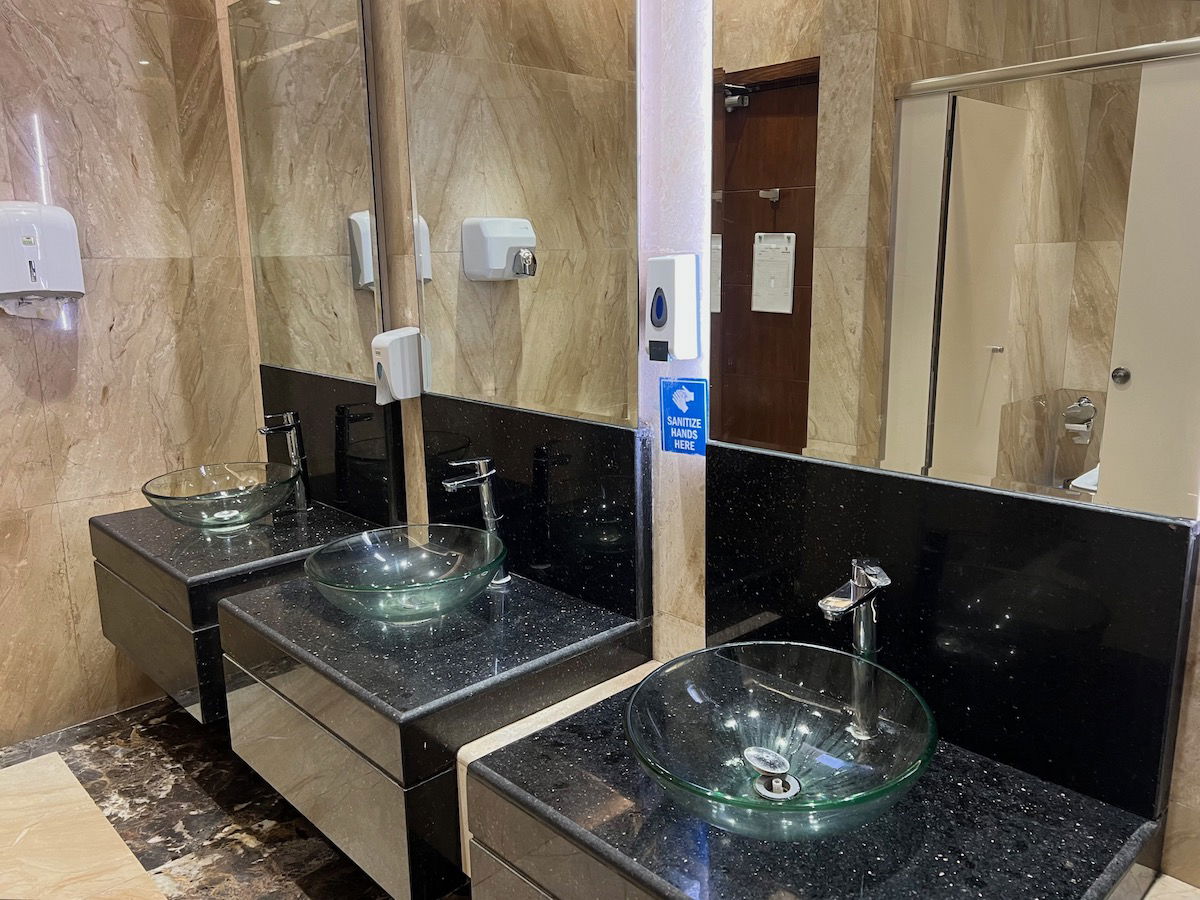 Note that all EgyptAir Lounges make it kind of annoying to connect to Wi-Fi. To access the Wi-Fi, you'll have to request a code, which is available at reception. These are valid for just two hours, and for one device each. It's not a huge deal, but it certainly could be more convenient.
For example, when I first arrived at the lounge and asked for Wi-Fi, the person at the front desk asked me to come back later, as he hadn't yet printed these.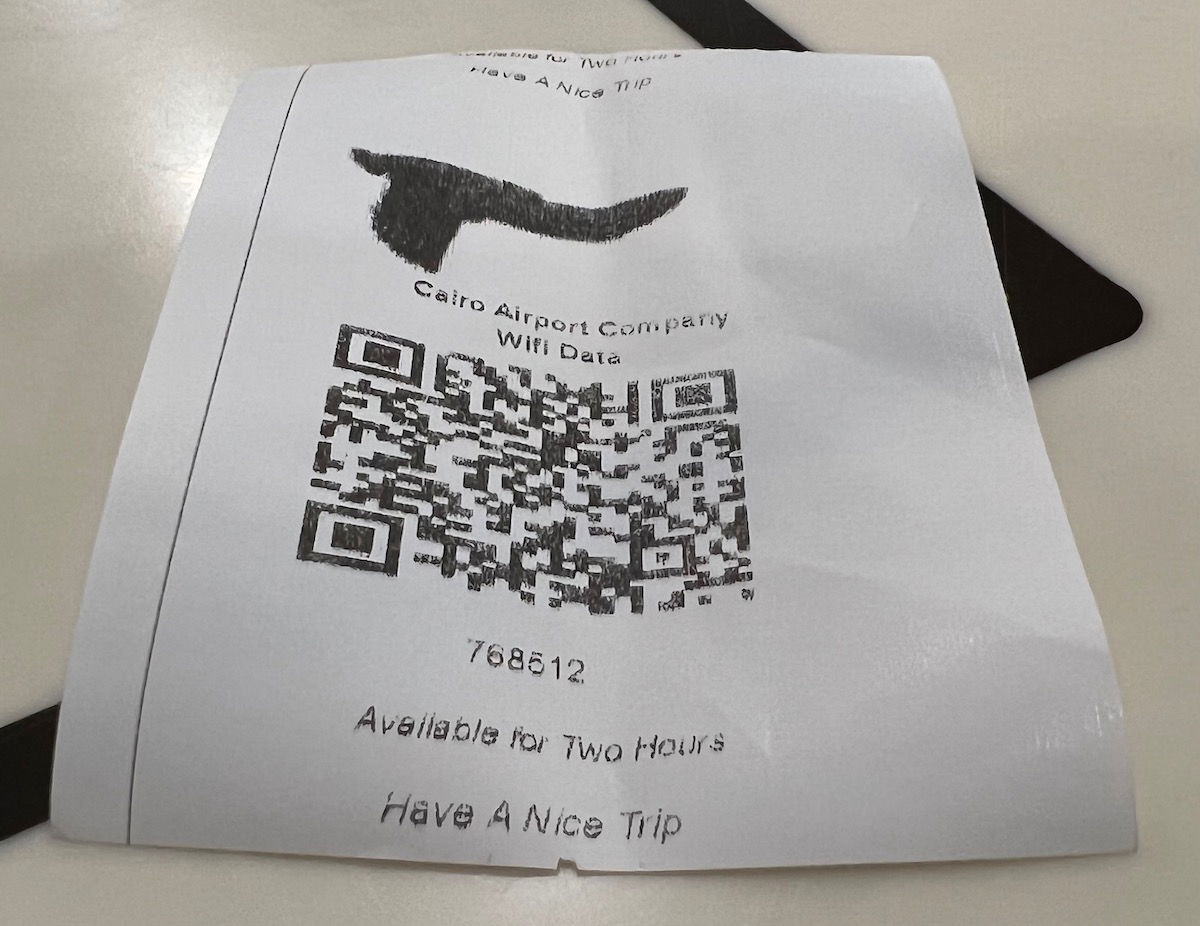 One other thing to note. It was cold in Cairo when I was there, probably around 40 degrees Fahrenheit. I'm pretty sure the airport doesn't have heat, as it was absolutely freezing while I was in the lounges.
EgyptAir Almeisan Lounge Cairo Airport
The Almeisan Lounge Cairo is also pretty decent, and is located near gate F10.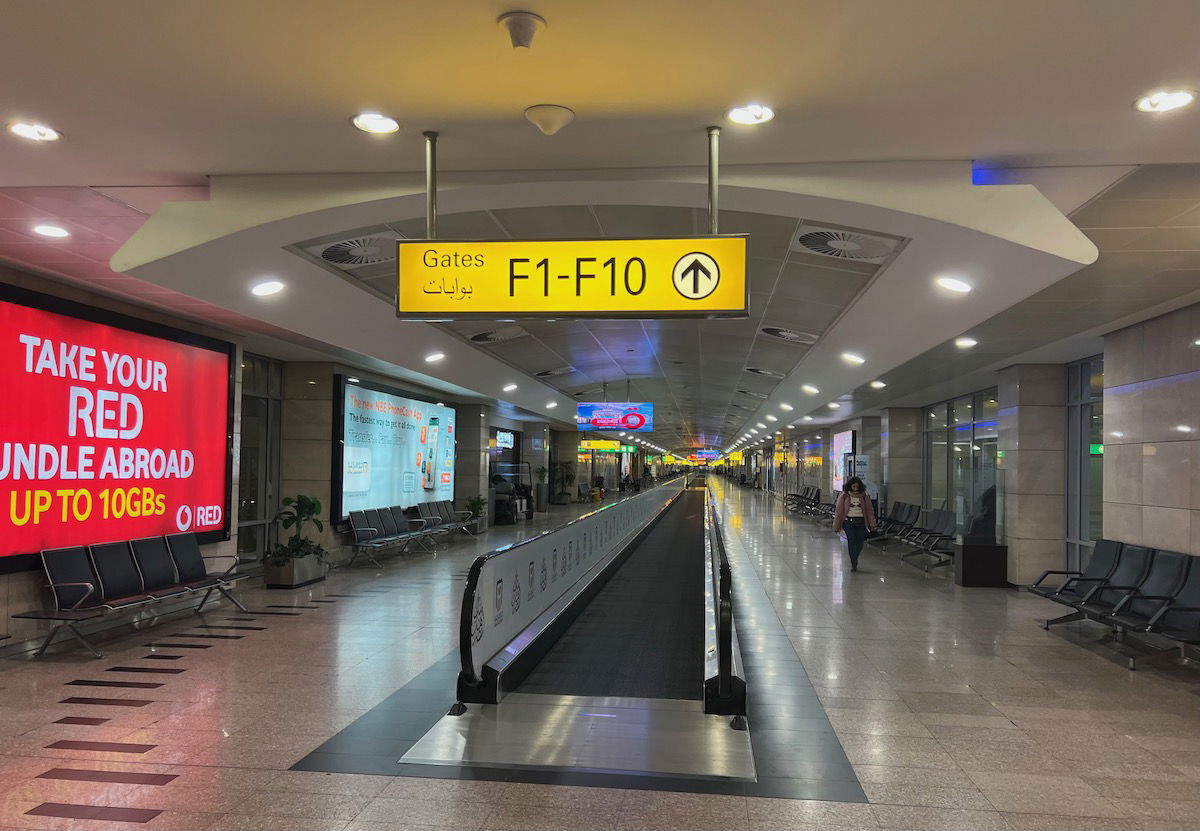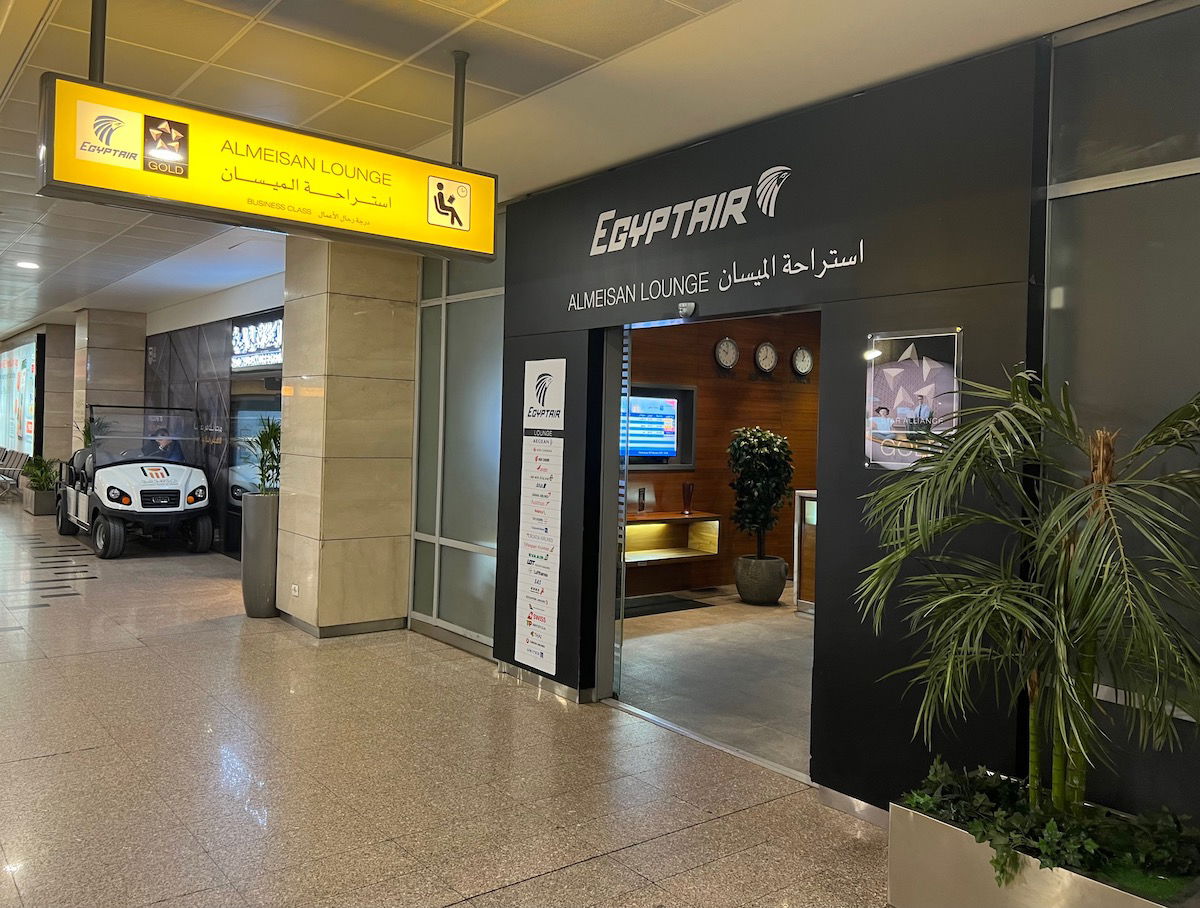 The lounge has totally different decor than in the other lounge, and this is where I spent most of the night.
The lounge doesn't have quite as much seating. It has one main room with sofa chairs arranged in different patterns.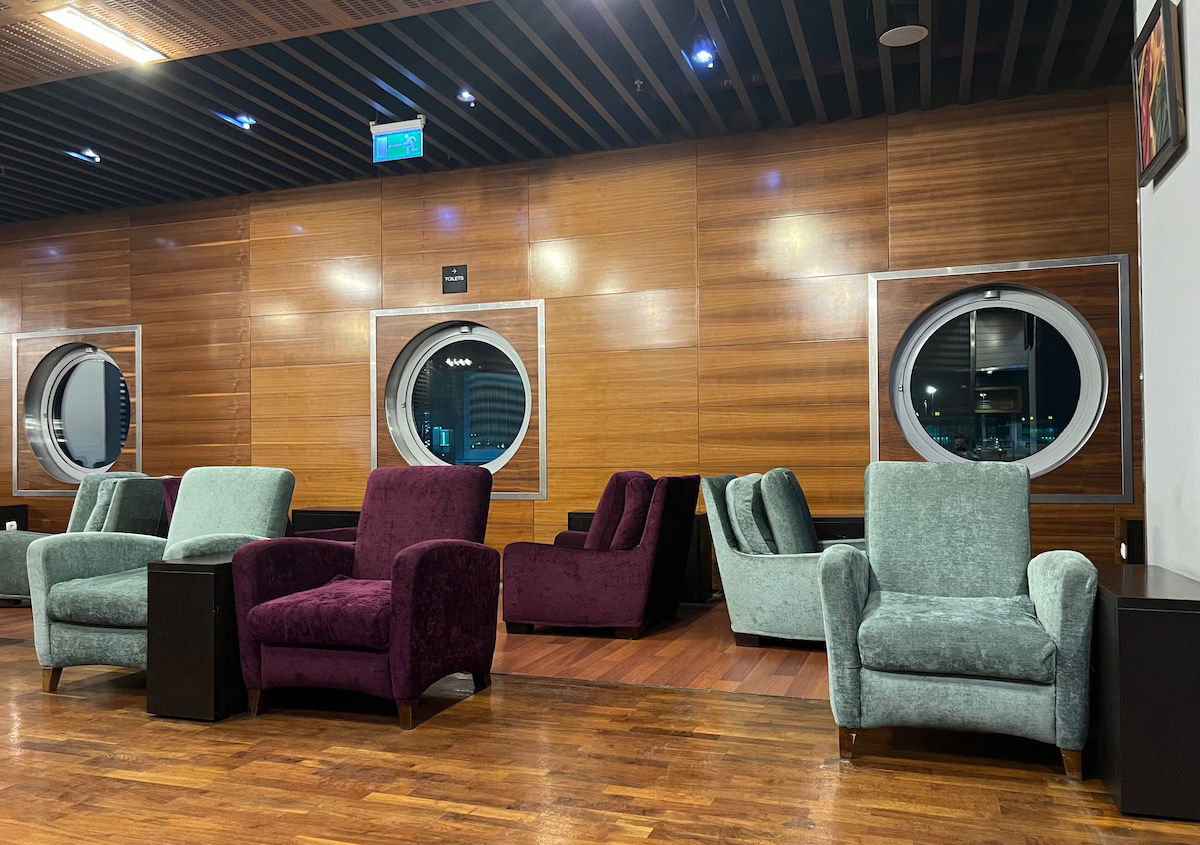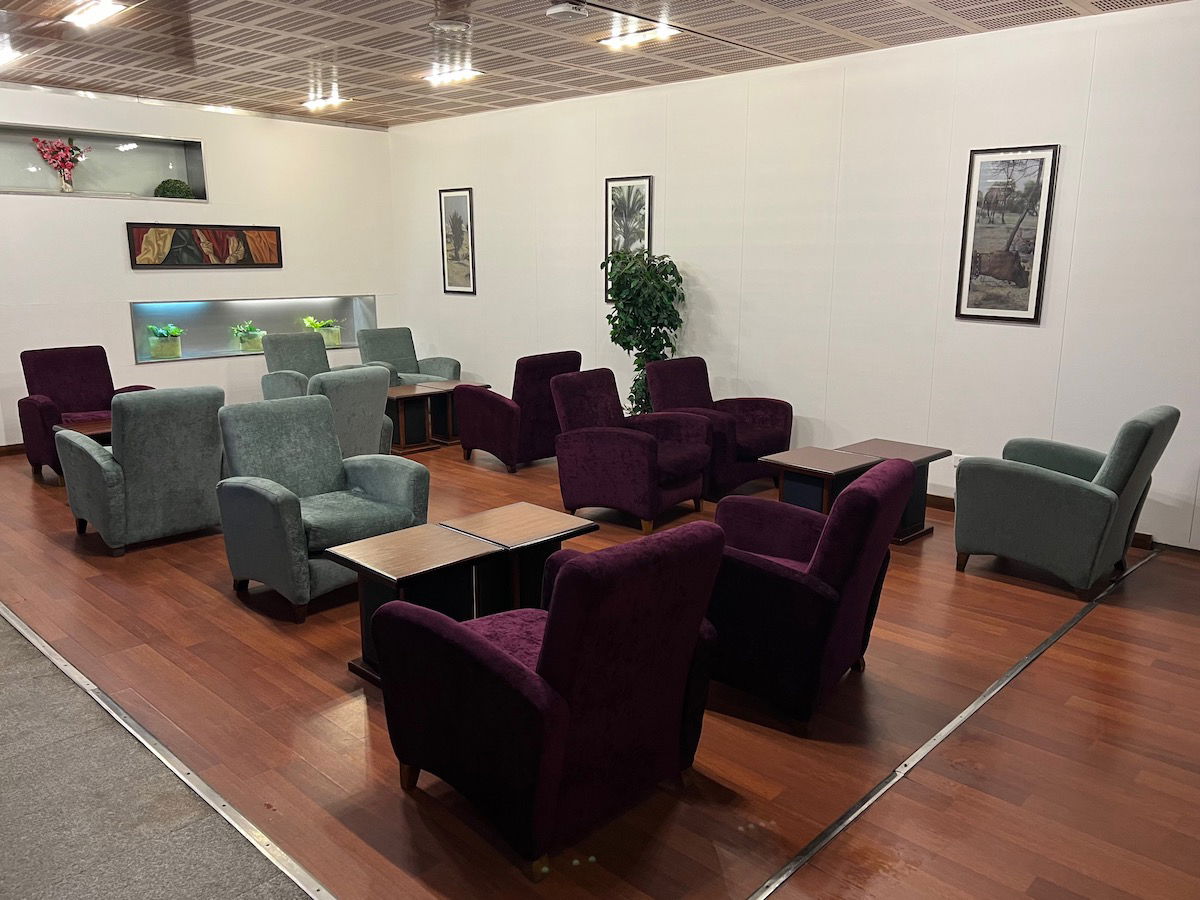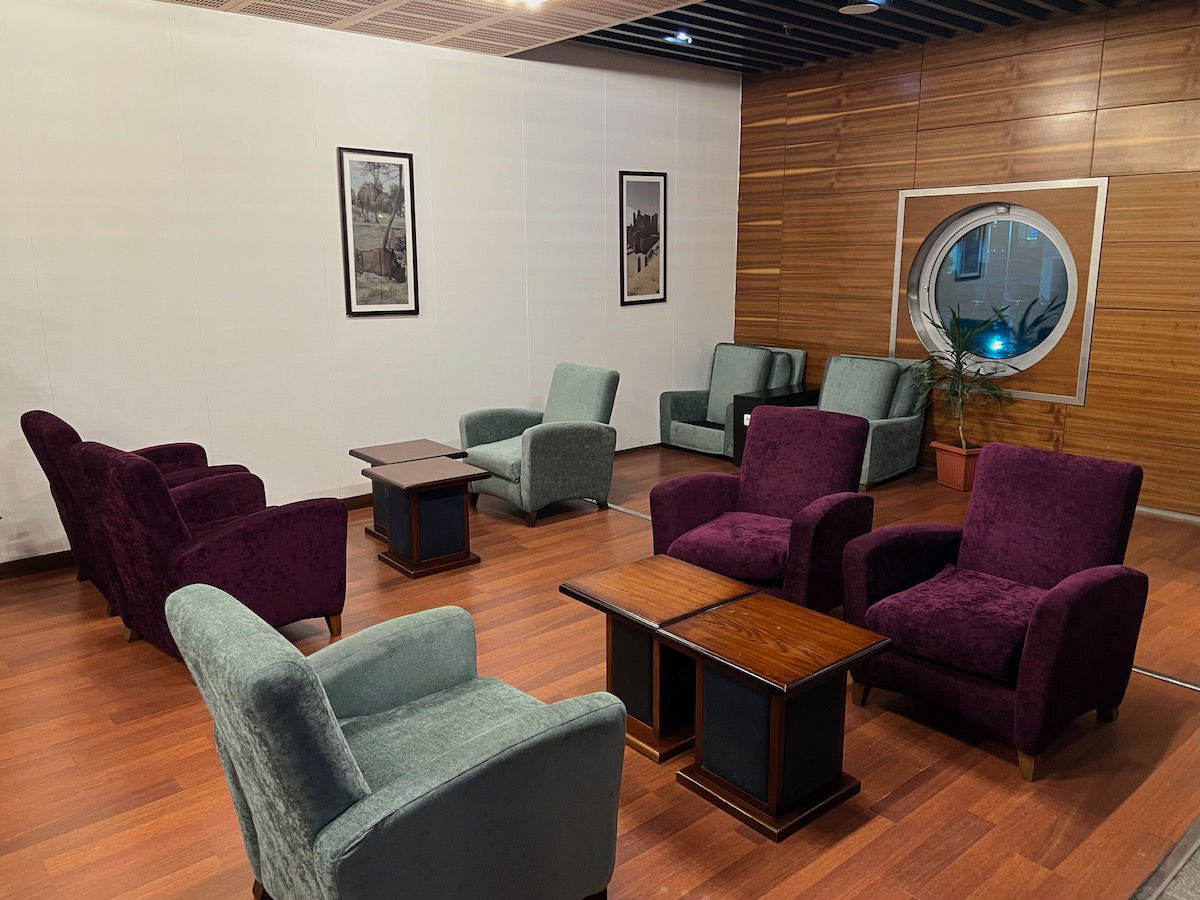 Then there are some leather chairs in smaller areas, some of which have TVs.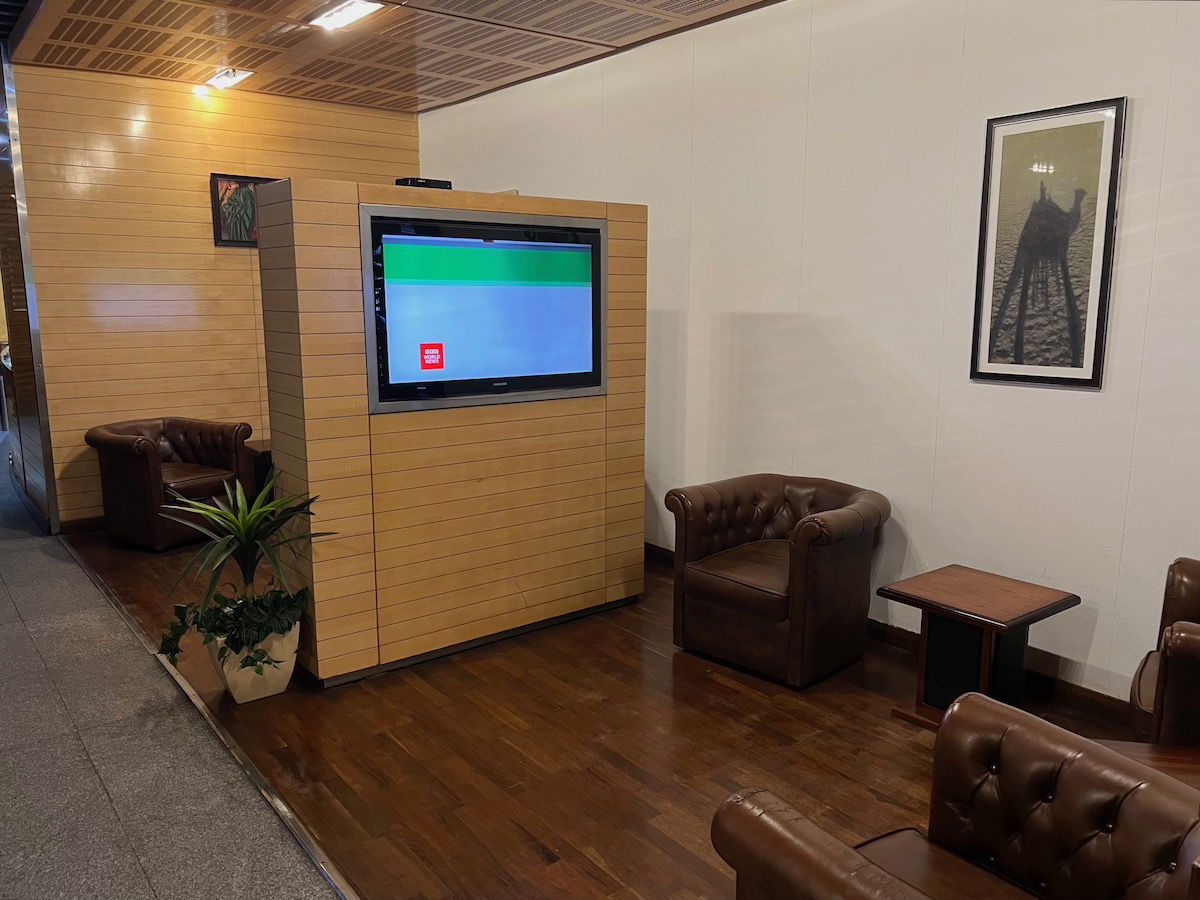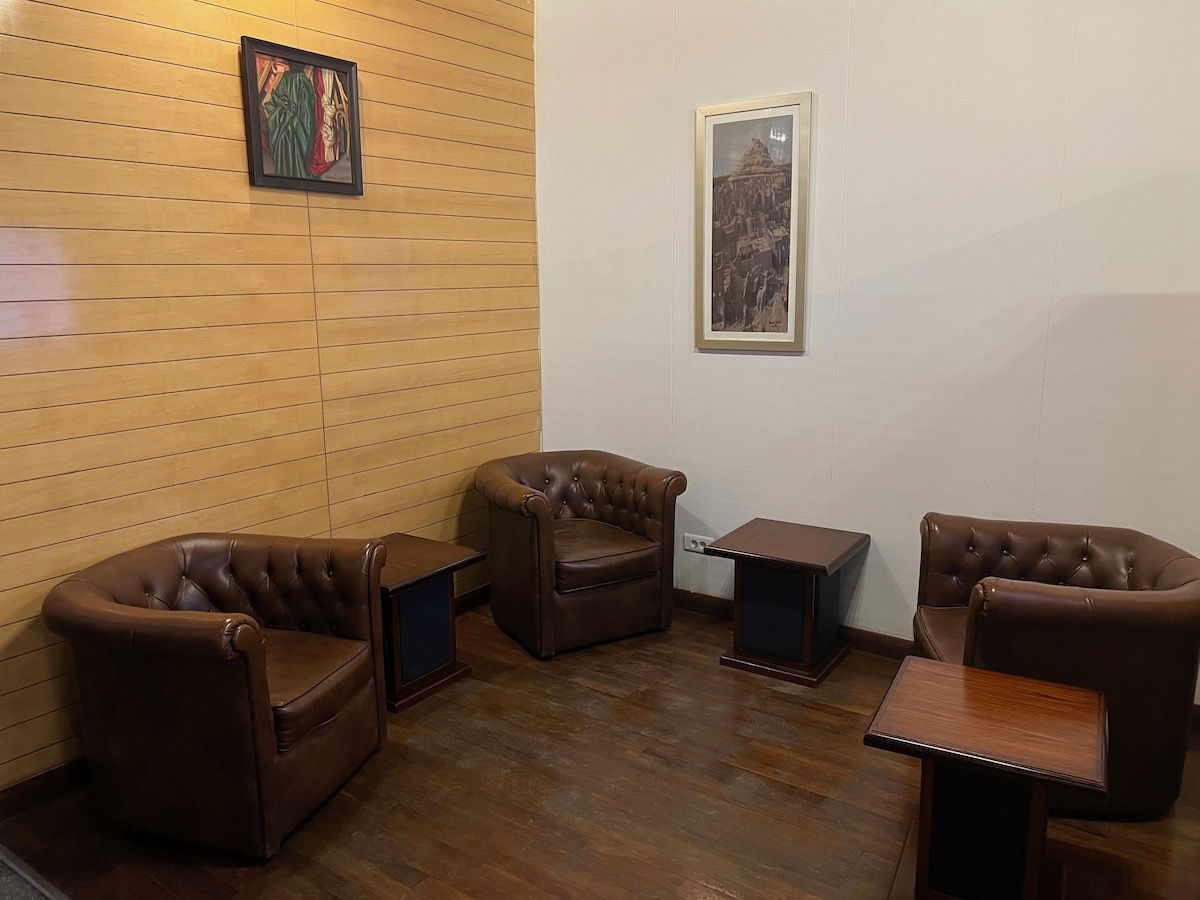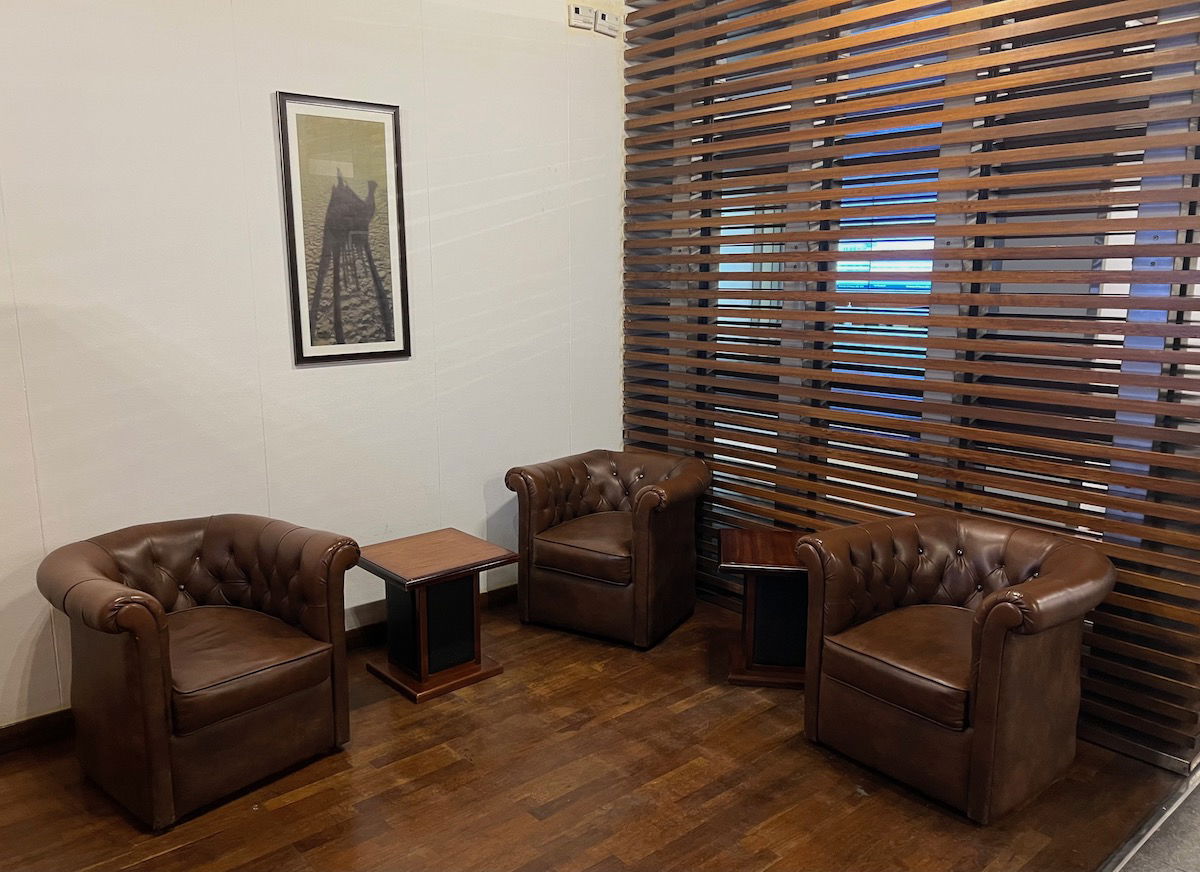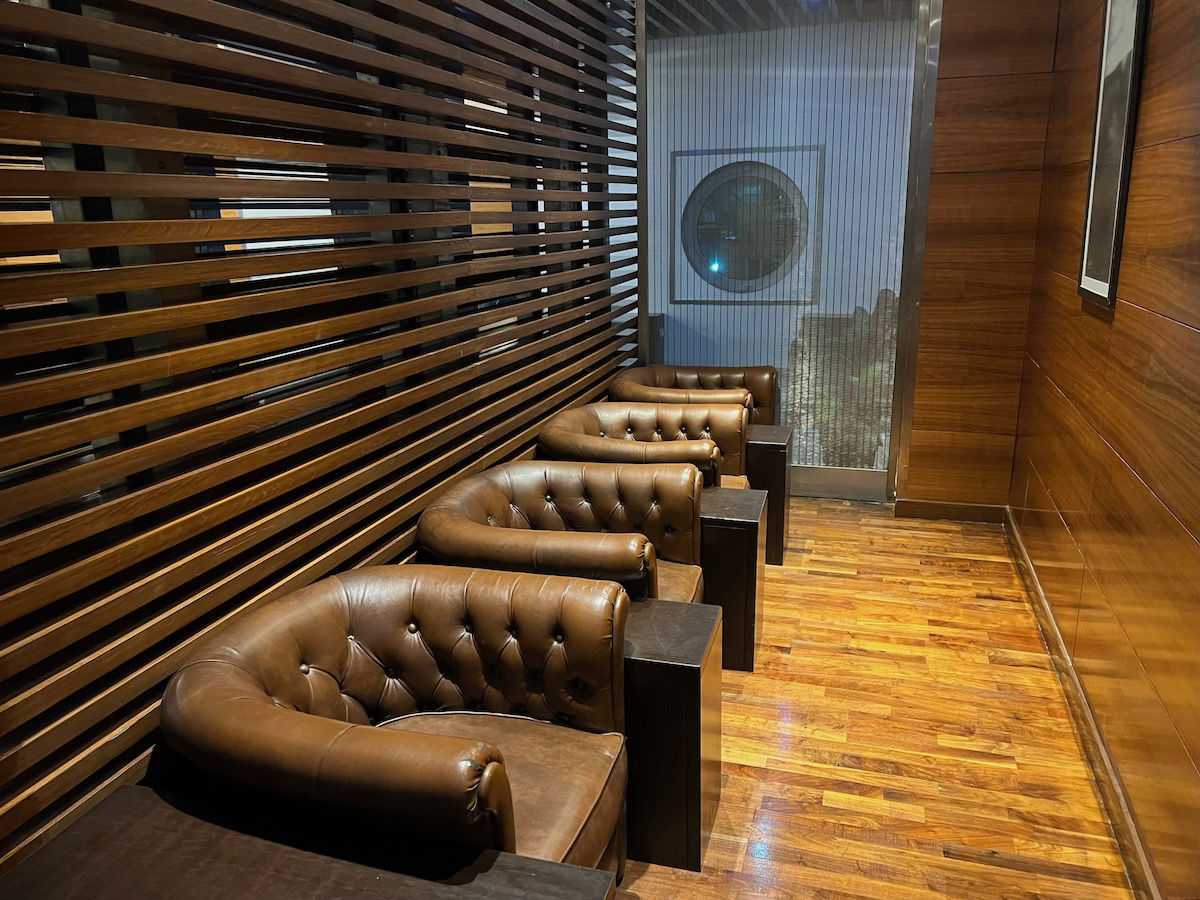 The lounge also has bathrooms, though they didn't seem quite as well maintained as in the EgyptAir Alioth Lounge.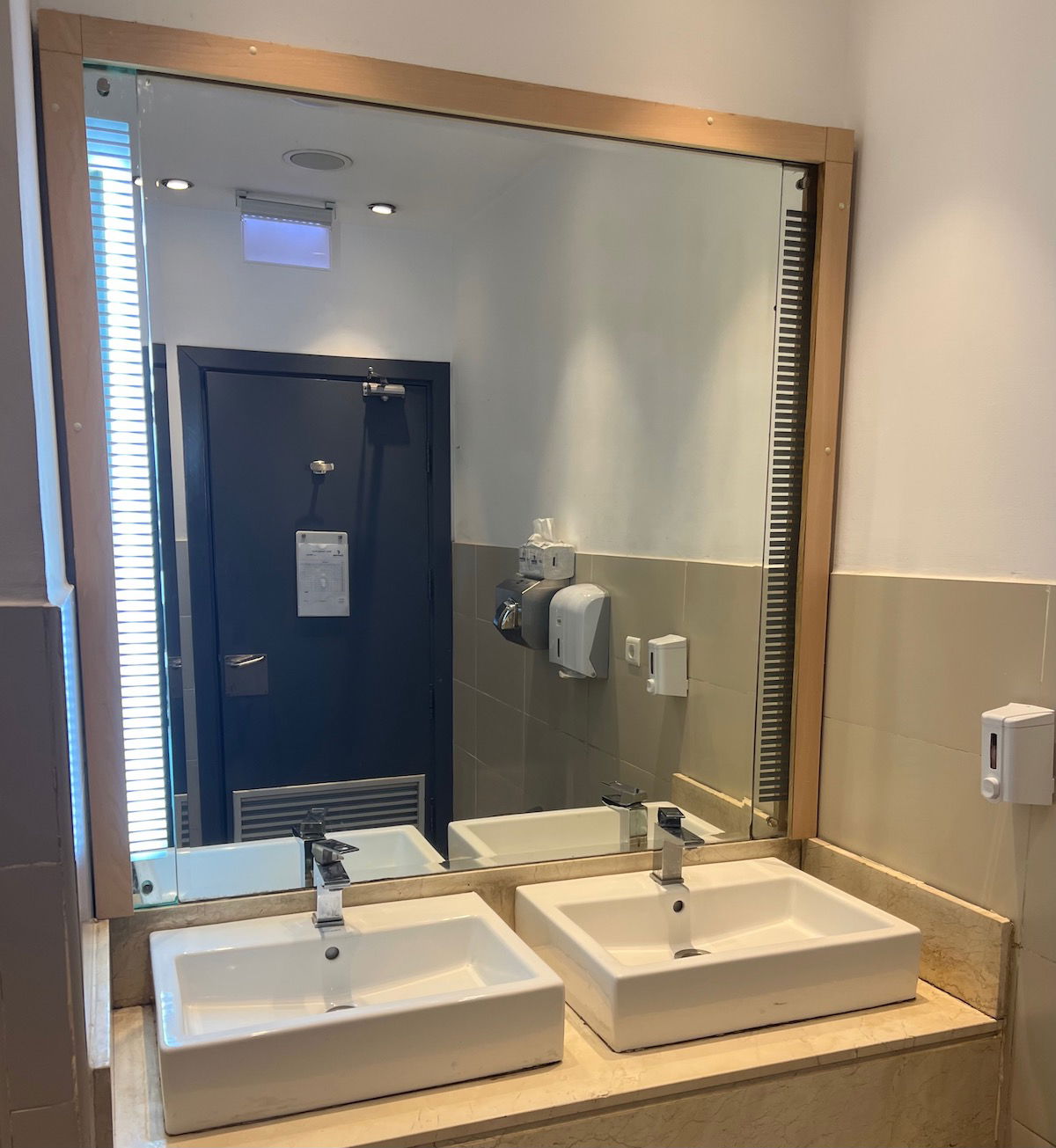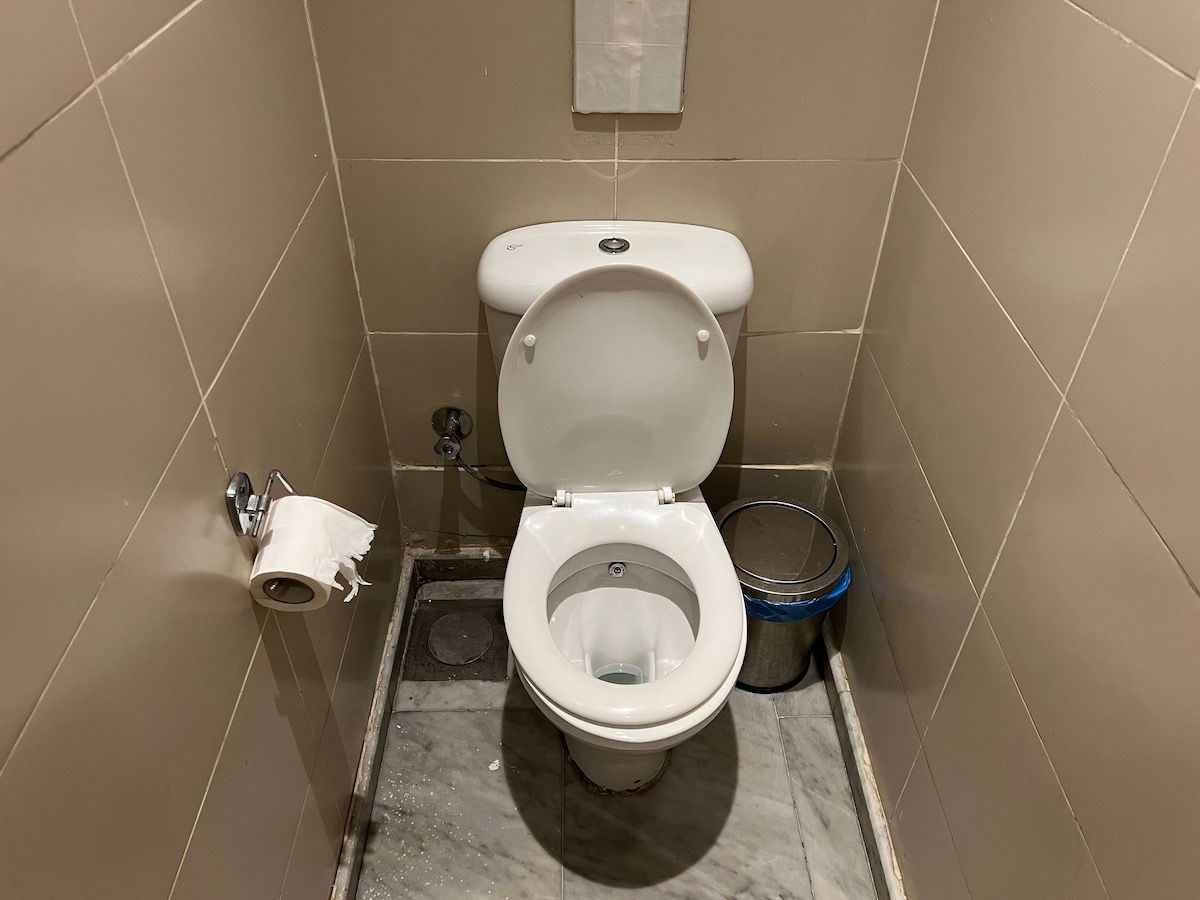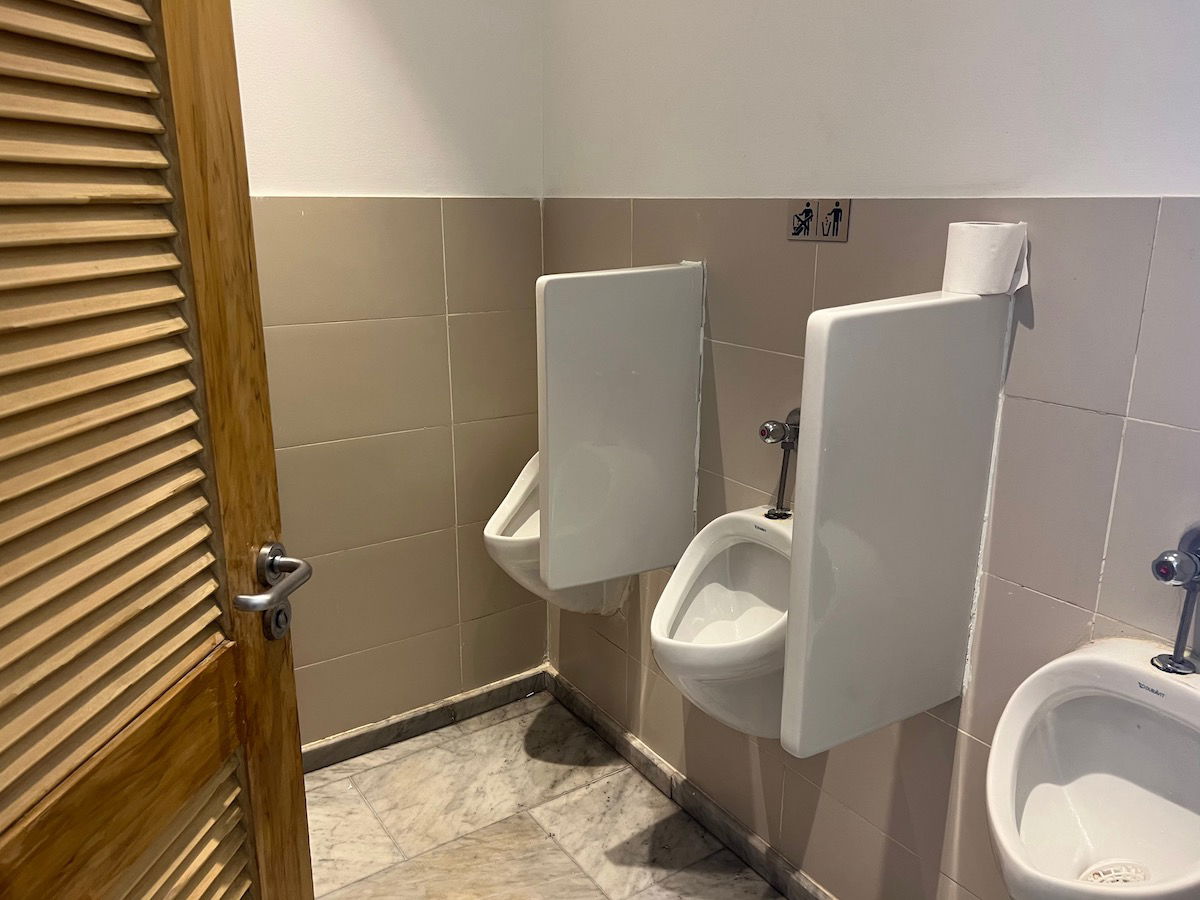 EgyptAir Gienah Lounge Cairo Airport
Last and (in my opinion) least is the Gienah Lounge, which is located near gate G10.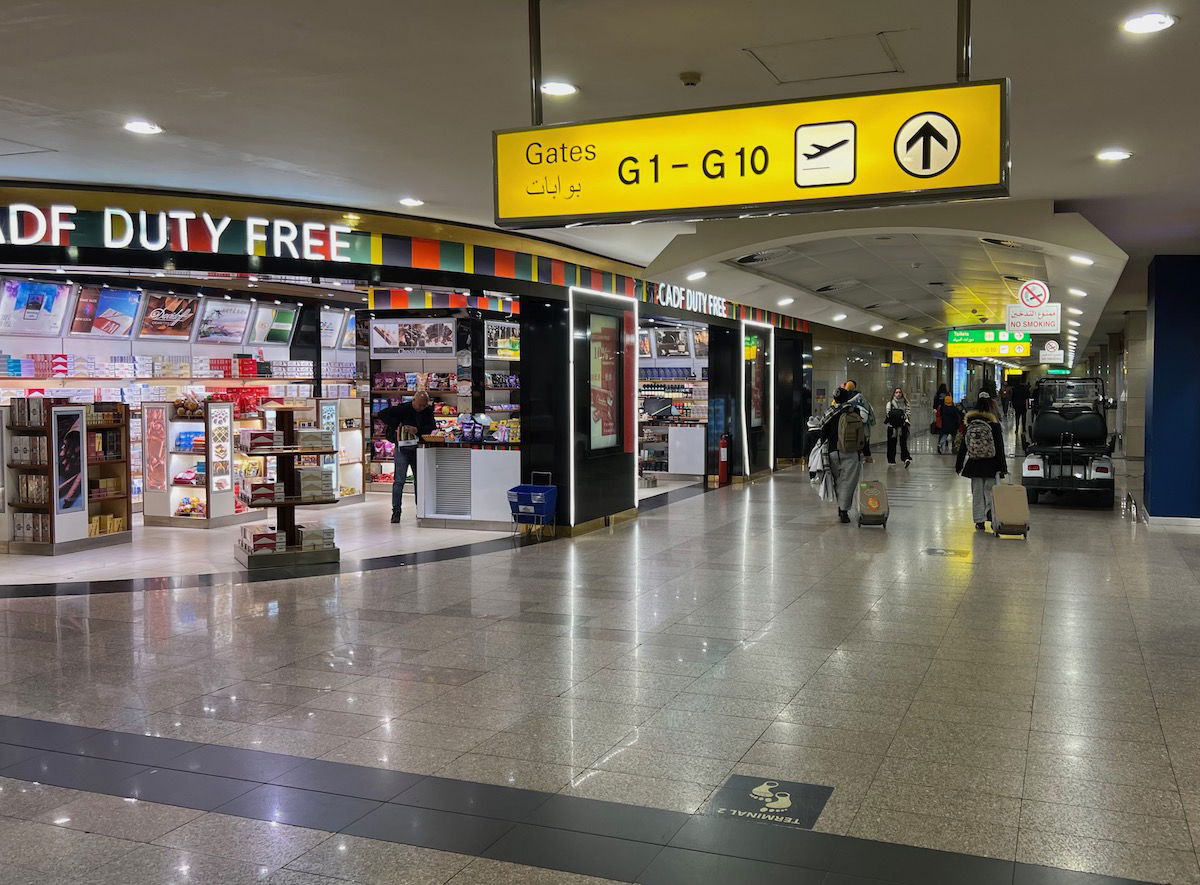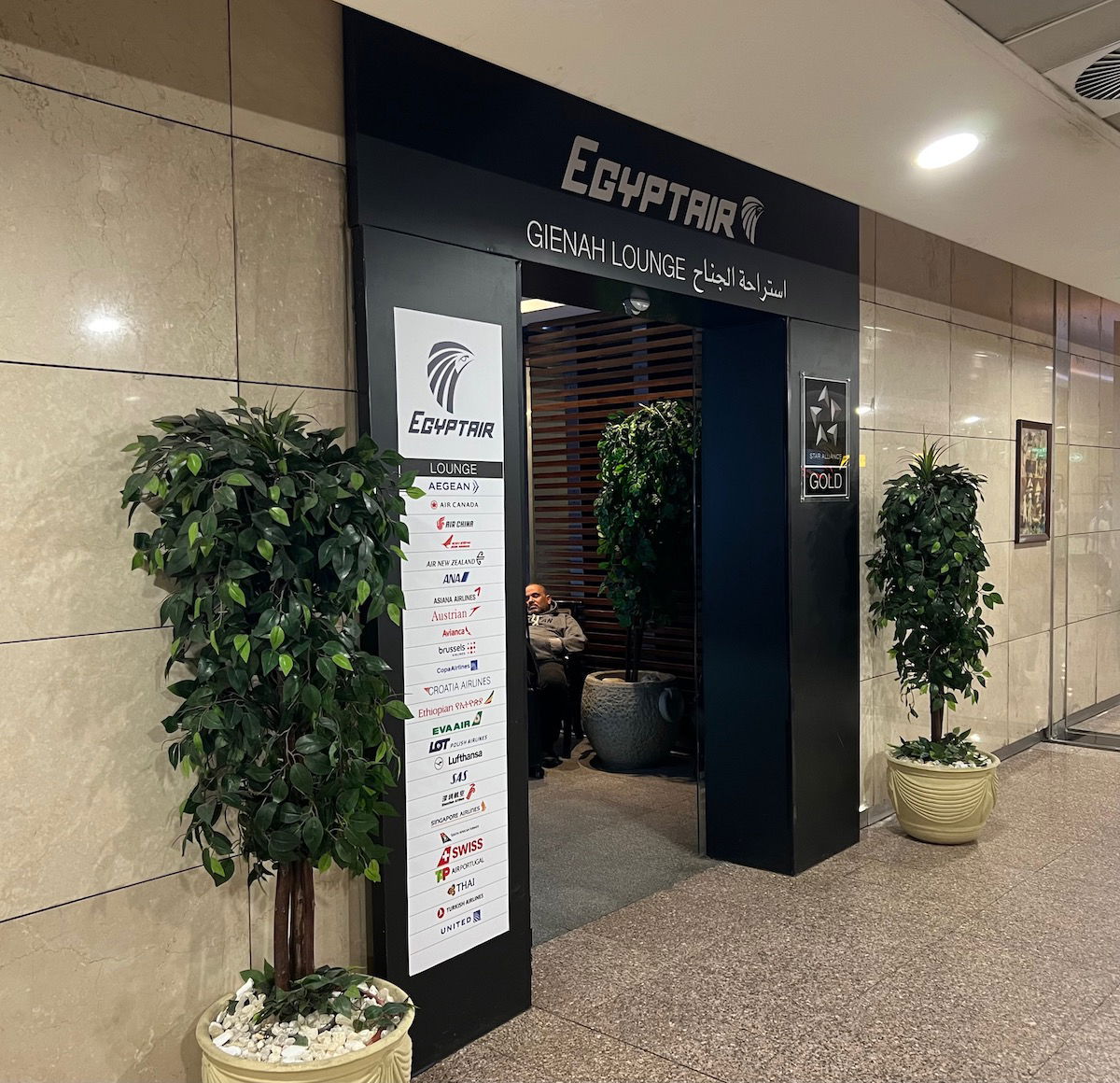 This lounge felt the most past its prime to me, and the furniture just felt a bit shabbier than in the other lounges. The Gienah Lounge consists of several smaller rooms, with a variety of seating options. I'll let the pictures speak mostly for themselves.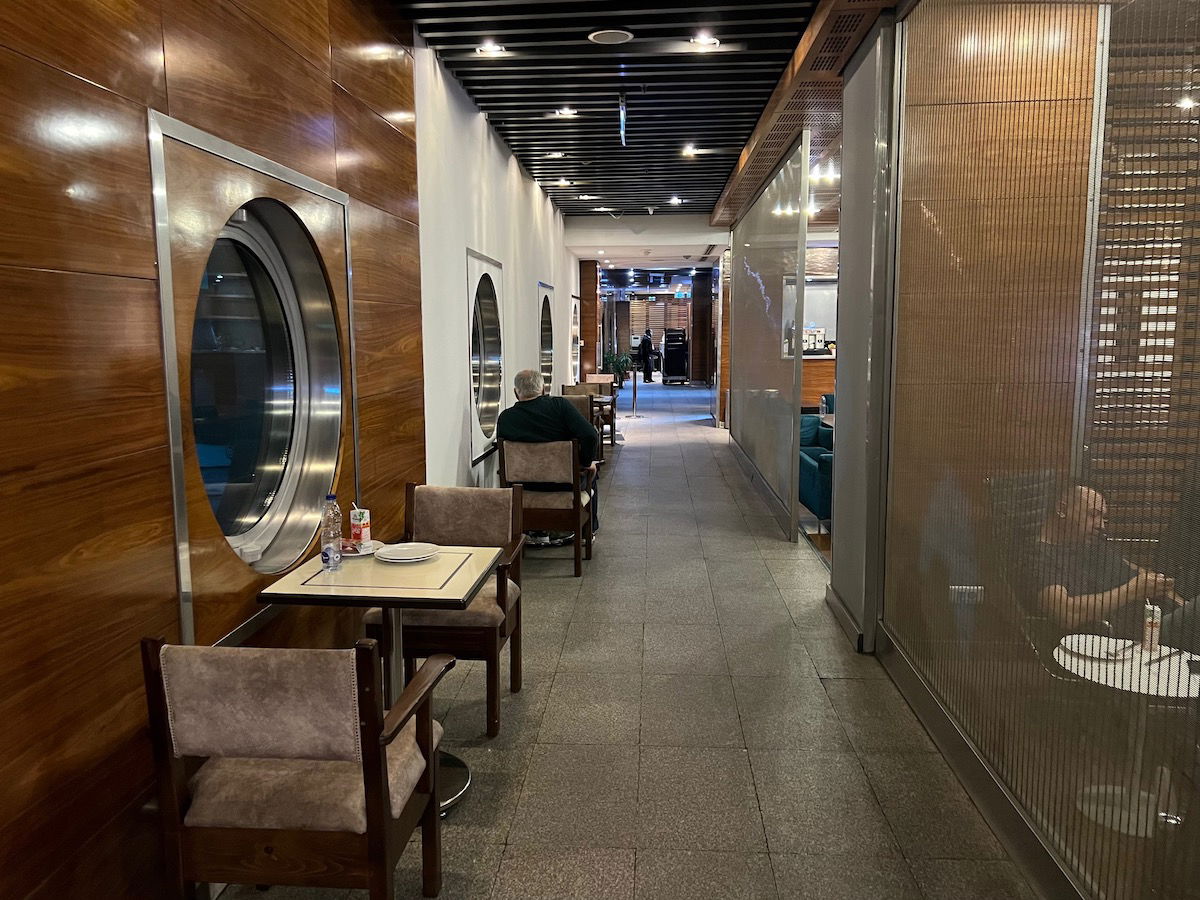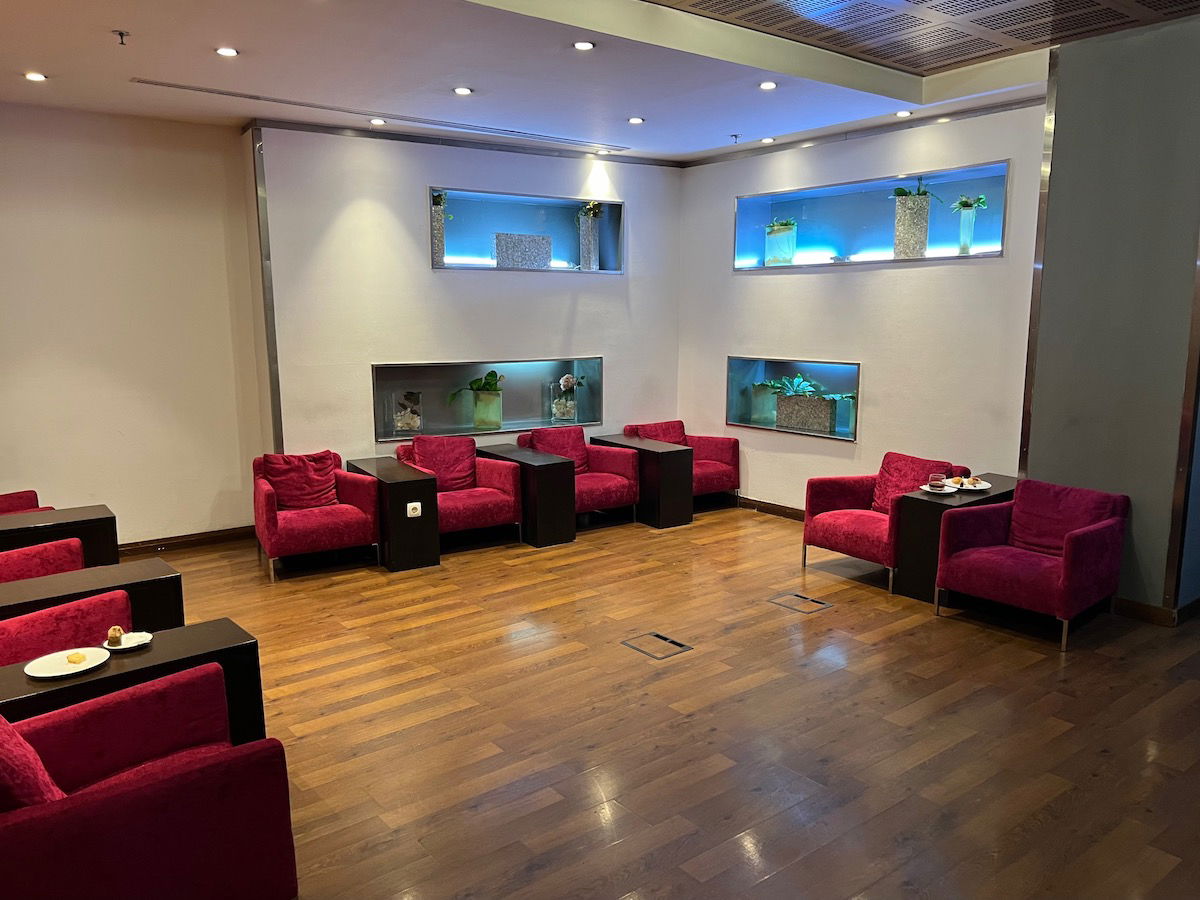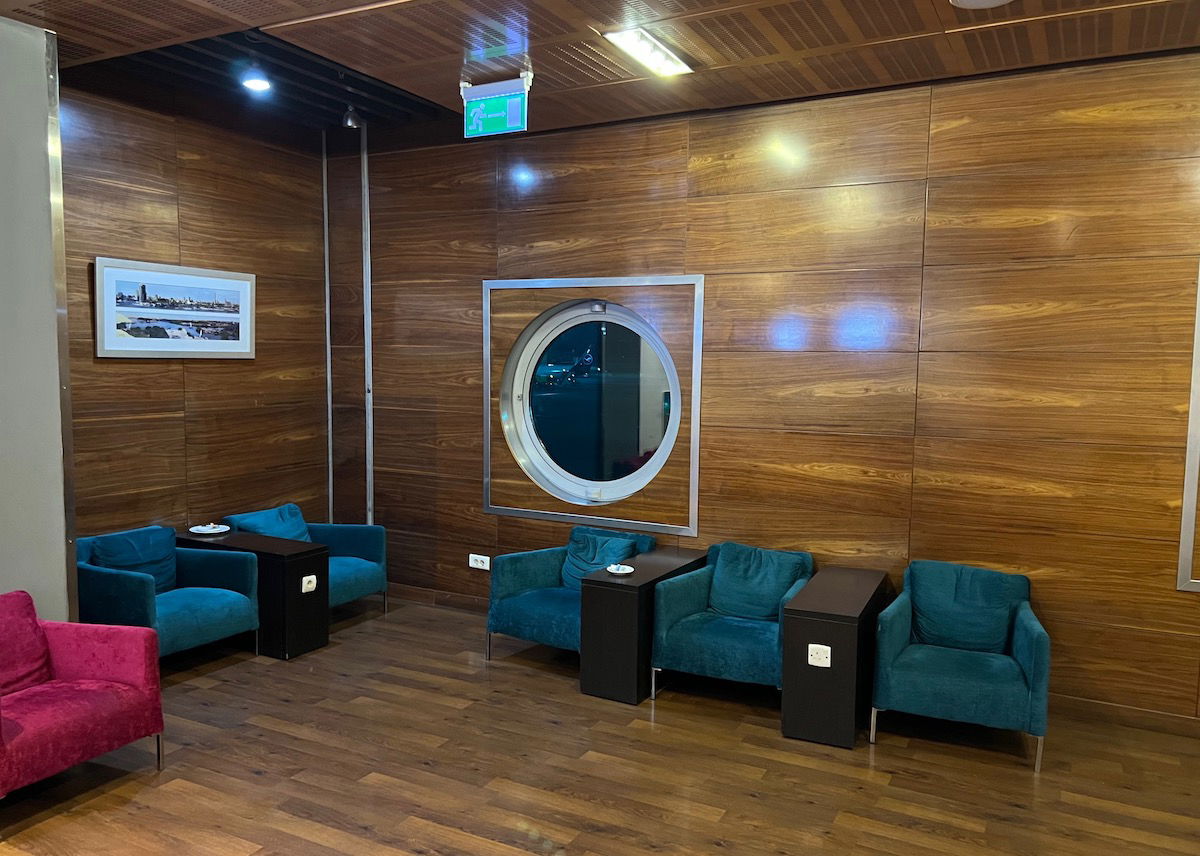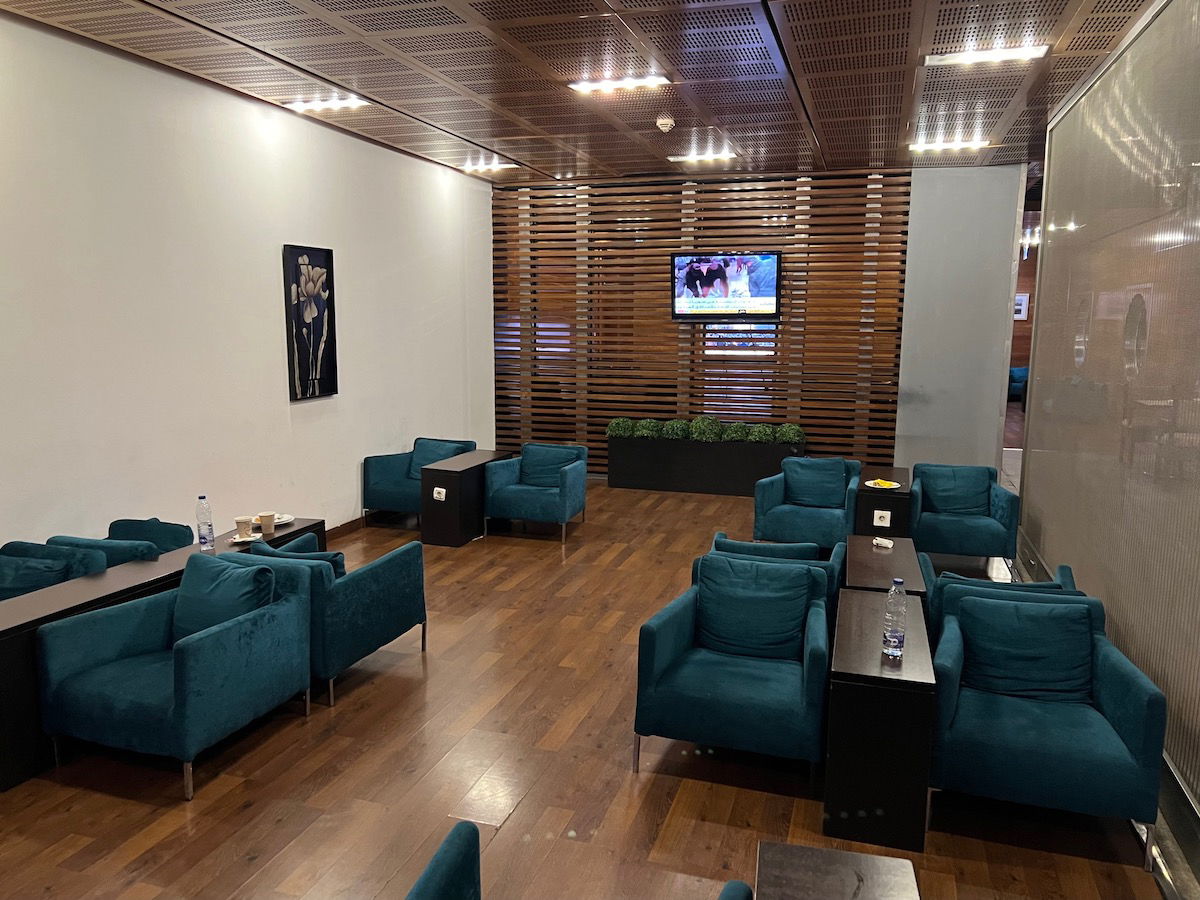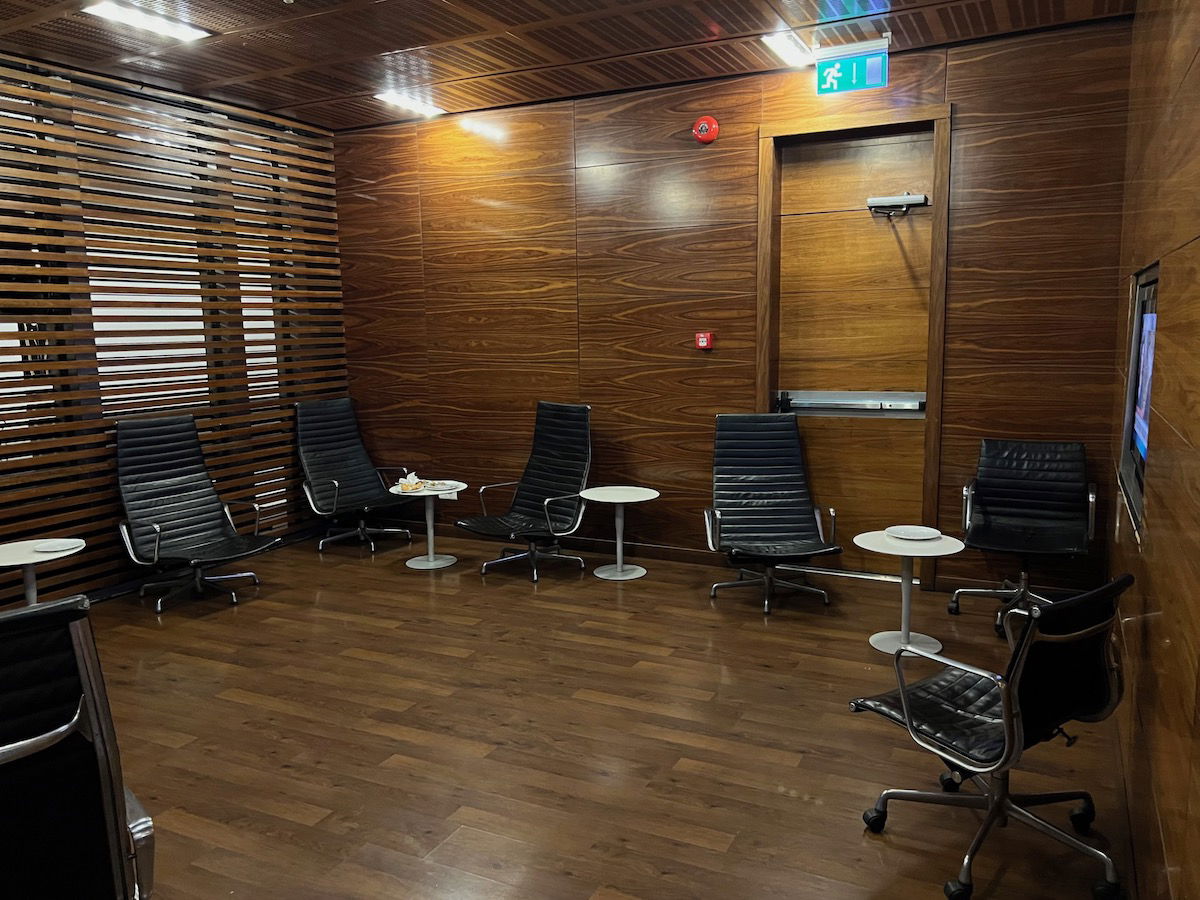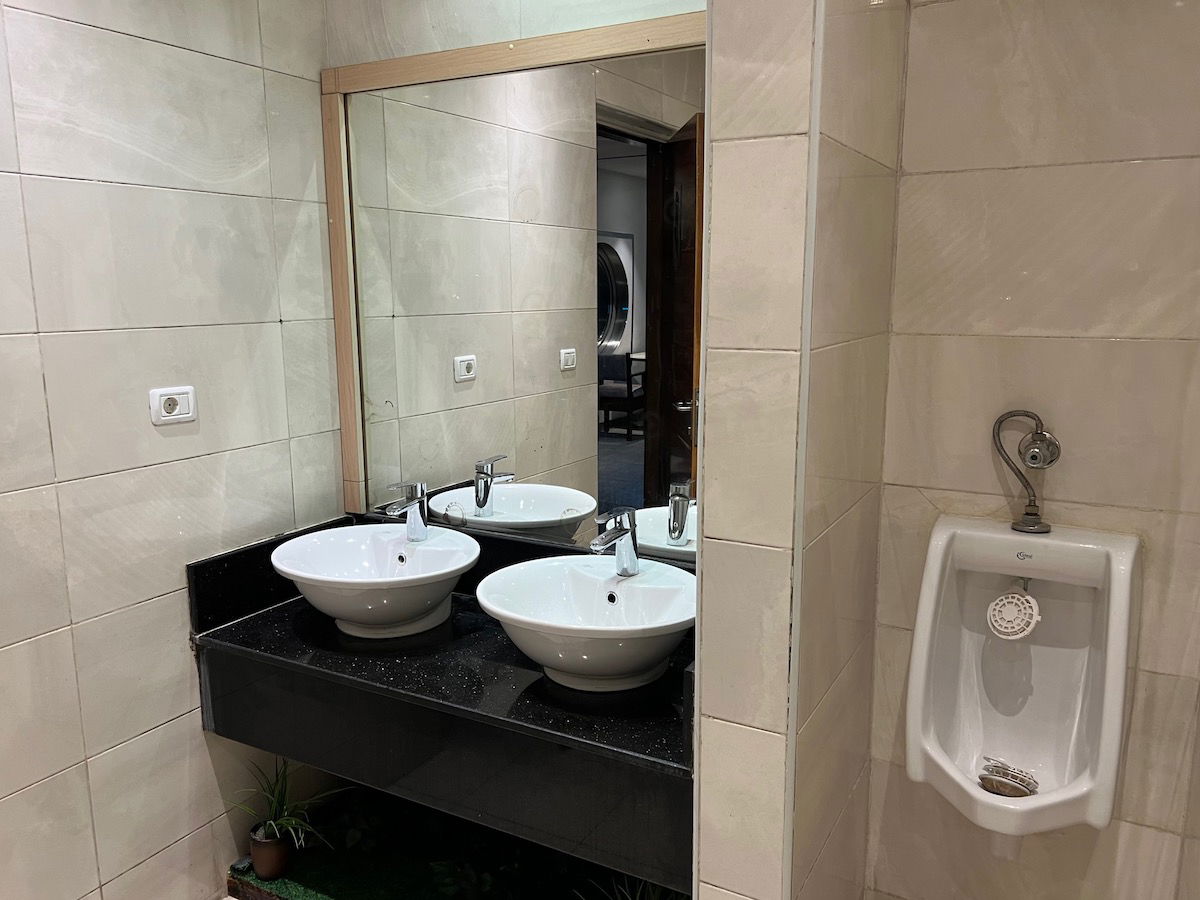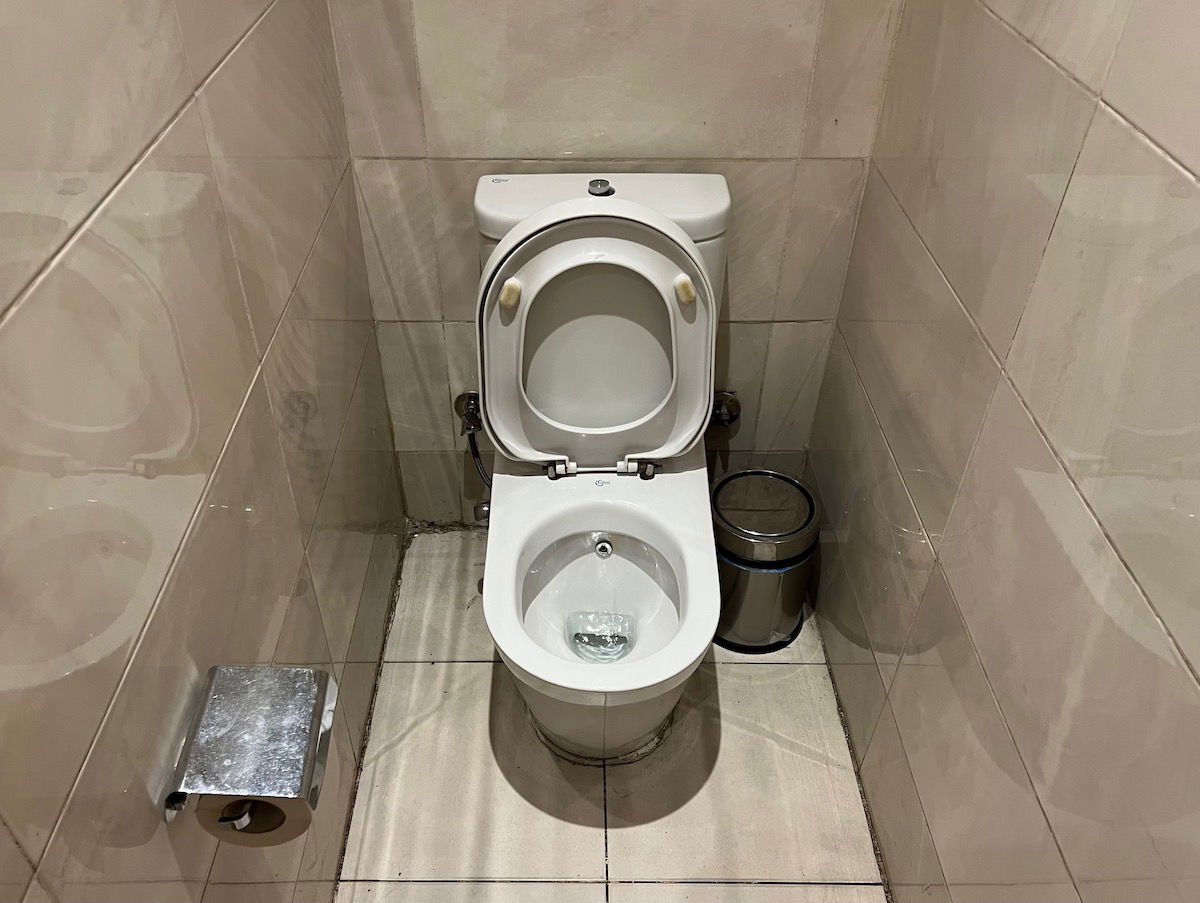 Bottom line
You'll definitely want to manage your expectations when it comes to EgyptAir Lounges at Cairo Airport. There are three lounges in Terminal 3. They're all better than being stuck in the terminal, but I can't say much more about them than that.
The lounges feature basic seating, soft drinks, good coffee, a carb-heavy selection of food, and Wi-Fi two hours at a time. Don't expect nap areas, showers, alcohol, etc. I definitely wouldn't arrive early to use these lounges, and don't do what I did, and plan a seven hour overnight here. 😉
As far as hub airport lounges go for a "full service" global carrier, I don't think lounge offerings get much weaker than this.
What do you make of the EgyptAir Lounges Cairo Airport?