Earlier today Qatar Airways revealed their newest business class product, which they've been promising for the past couple of years. The product looks incredible, though I'll share my thoughts in a follow-up post.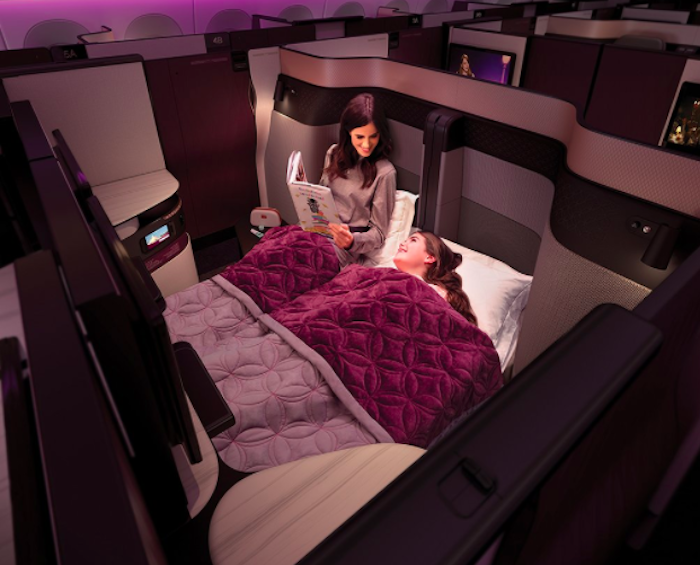 Qatar Airways' new Qsuite business class
In this post I wanted to share some of the answers Qatar Airways has provided to logical follow up questions about the product. In no particular order:
What's the first route to feature Qatar Airways' new business class?
The 777-300ER will be the first plane to feature the new Qsuites, and it will begin flying between Doha and London as of June 2017. As of now the new configuration hasn't been loaded into the schedule, though. The first plane with the new product will be a newly delivered Boeing 777-300ER, rather than a reconfigured one, so I suspect the exact timeline remains subject to change.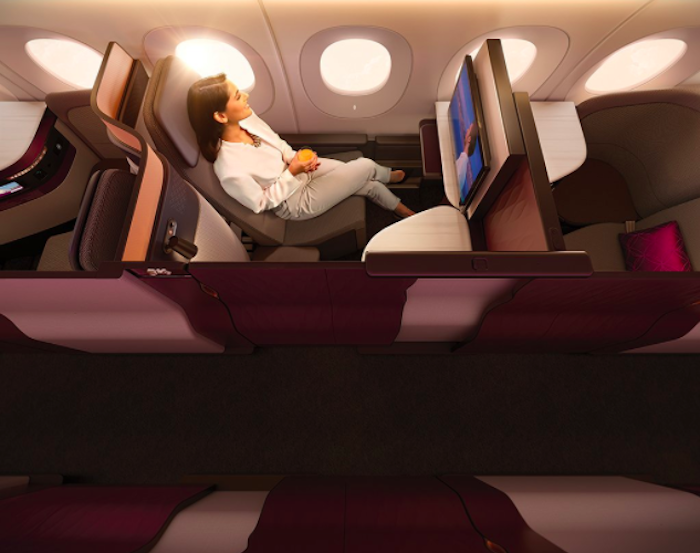 Qatar Airways' new Qsuite business class
Will all longhaul Qatar Airways planes get the new Qsuites?
Yesish. All 777s and A350s will feature Qatar Airways' new Qsuites. Meanwhile the 787s and A380s will feature a modified version of the product, given that the business class cabins on those planes aren't as wide. I'll be curious to see how different that product is. In a way I'm surprised they're even changing the product on those planes, given that they already feature excellent reverse herringbone seats.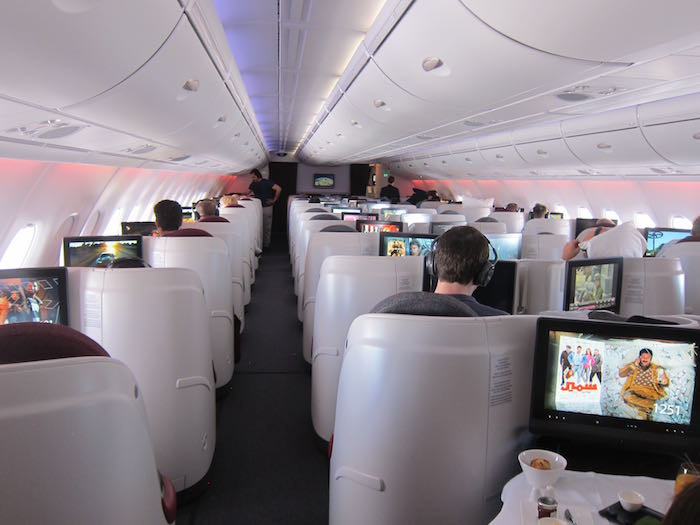 Qatar Airways' current A380 business class
Meanwhile I don't believe that the A330 and A340 aircraft will feature the new product.
Will Qatar Airways finally introduce Wi-Fi on their 777s?
Al Baker refused to answer that question. It would be a real shame if they still don't add Wi-Fi to their 777s, especially given that they operate many of Qatar's longest routes.
How soon will planes be retrofitted with the new product?
Al Baker claims that all planes will be reconfigured by next year. That seems highly optimistic to me, so personally I wouldn't count on that. Al Baker is known for being optimistic when it comes to timelines. It could also be that he was referring to a subset of the fleet.
How much will the business class seat count be reduced?
This is the most shocking part. Qatar Airways apparently won't be reducing seat count to accommodate these new seats. The 777-300ERs feature 42 business class seats, and the new product will also feature 42 seats, without eliminating economy seats. While I wasn't expecting a huge reduction in seat count, the fact that there's no reduction in seat count at all makes me wonder what I'm missing.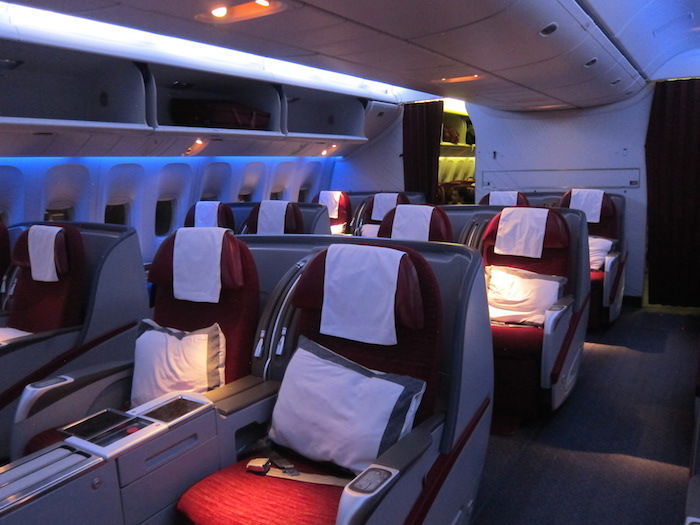 Qatar Airways' current 777 business class
Hopefully we learn more details about the new product soon, and I can't wait to try it myself!