Airlines take very different approaches to long haul first class. Some airlines continue to see a big market for this and invest in the product, while other airlines think business class is sufficient. In many ways, this represents a larger shift we've seen over the years, whereby the quality of business class has improved considerably.
Along those lines, Qatar Airways' CEO has made some interesting comments about the future of first class (or lack thereof) at the airline.
Qatar Airways plans for future without first class
Qatar Airways is known for offering a great passenger experience, and in particular for its Qsuites business class, which is considered by many to be the best in the world. Interestingly the airline takes a different approach with long haul first class, as the airline doesn't install first class on a vast majority of its aircraft.
All of Qatar Airways' newly delivered long haul aircraft, including Airbus A350s and Boeing 787s, don't feature first class. Currently Qatar Airways only has long haul first class on the following aircraft:
All Airbus A380s, which the airline plans to retire before the end of this decade; the airline had intended to retire these jets during the pandemic, but brought them back due to an aircraft shortage
A few Boeing 777s, which Qatar Airways picked up from Cathay Pacific, so the airline just maintained the cabins installed on those jets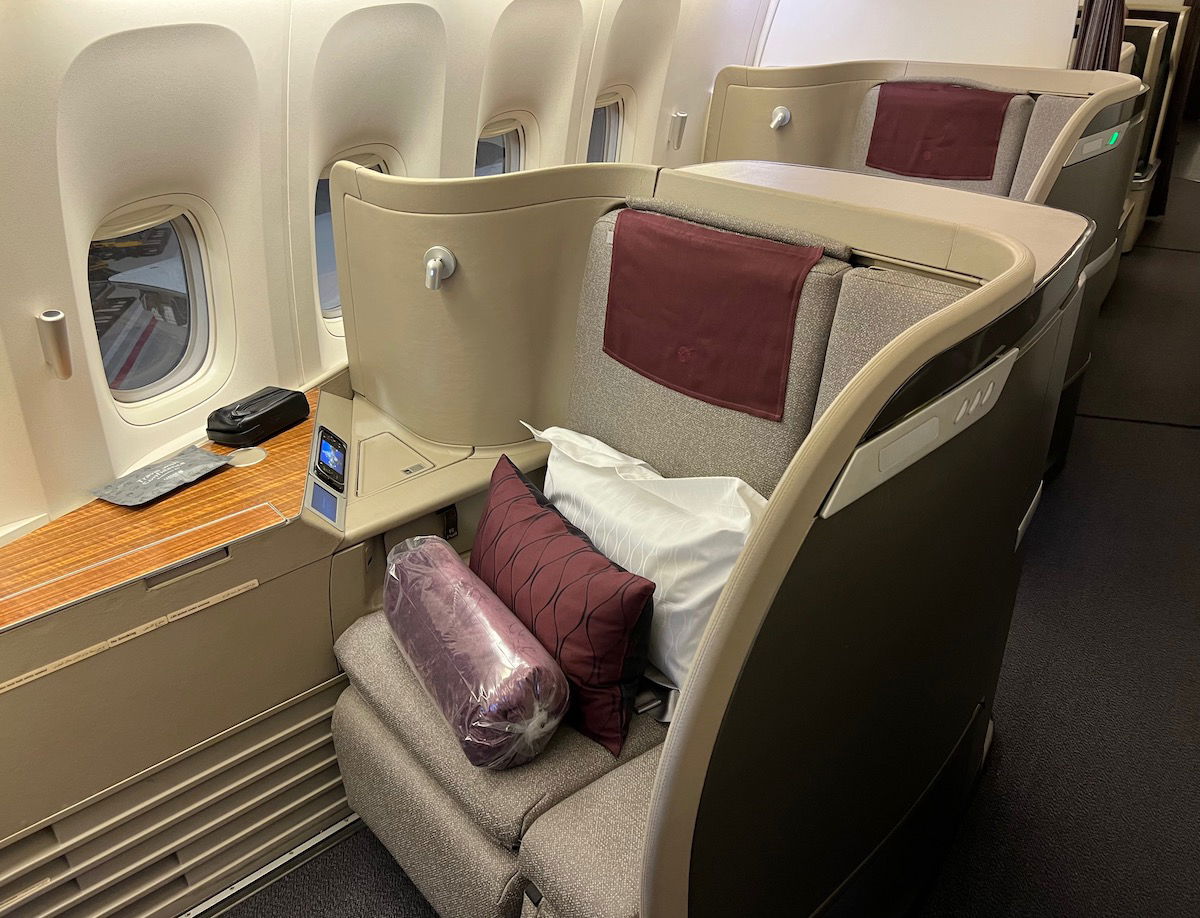 Qatar Airways has 40 Boeing 777-9s on order, which will eventually become the carrier's flagship aircraft, once they're delivered in 2025 and beyond. Since these planes will be on Qatar Airways' most important routes, including to London, Paris, etc., the question has long been whether Qatar Airways would install first class on these planes or not.
In the past Qatar Airways CEO Akbar Al Baker stated that the airline was studying installing a first class cabin on select Boeing 777-9s. However, it looks like that's not in the cards anymore. As reported by Danny Lee at Bloomberg, Al Baker has made it clear that first class has no future at the airline, and that Qatar Airways doesn't plan on installing first class on its upcoming Boeing 777-9s.
Al Baker argues that first class doesn't justify the returns, since Qatar Airways' business class offers many of the same perks as first class on other airlines. Al Baker instead wants to focus on continuing to offer a world class business class. As he explains:
"Why should you invest in a subclass of an aeroplane that already gives you all the amenities that first class gives you. I don't see the necessity."
So it sounds like we shouldn't expect Qatar Airways to eliminate first class on any existing aircraft, though it's expected that both the A380 and 777 will be retired well before 2030, at which point there will be no planes with long haul first class anymore.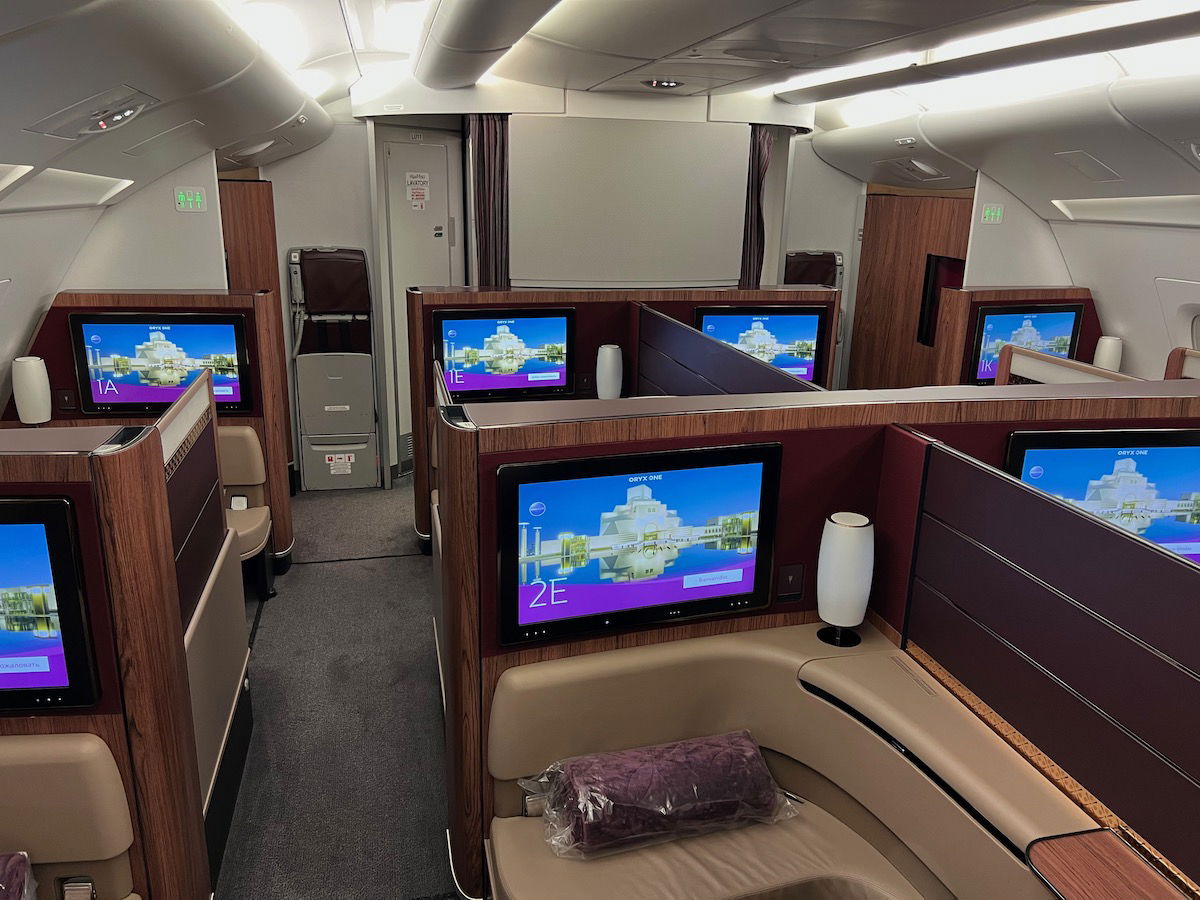 My take on Qatar Airways eliminating first class
I'm not surprised to see Qatar Airways planning on ditching long haul first class in the future, since the writing was on the wall for that. I do think it's worth briefly discussing the two fundamental claims here:
The investment in first class isn't worth it
Qatar Airways business class offers all the perks of first class on other airlines
I agree with Qatar Airways that the investment in first class probably doesn't make much sense, at least based on Qatar Airways' current fleet. If you're a Gulf carrier (and are therefore reliant on connecting passengers), I think you need to basically take an "all or nothing" approach with first class.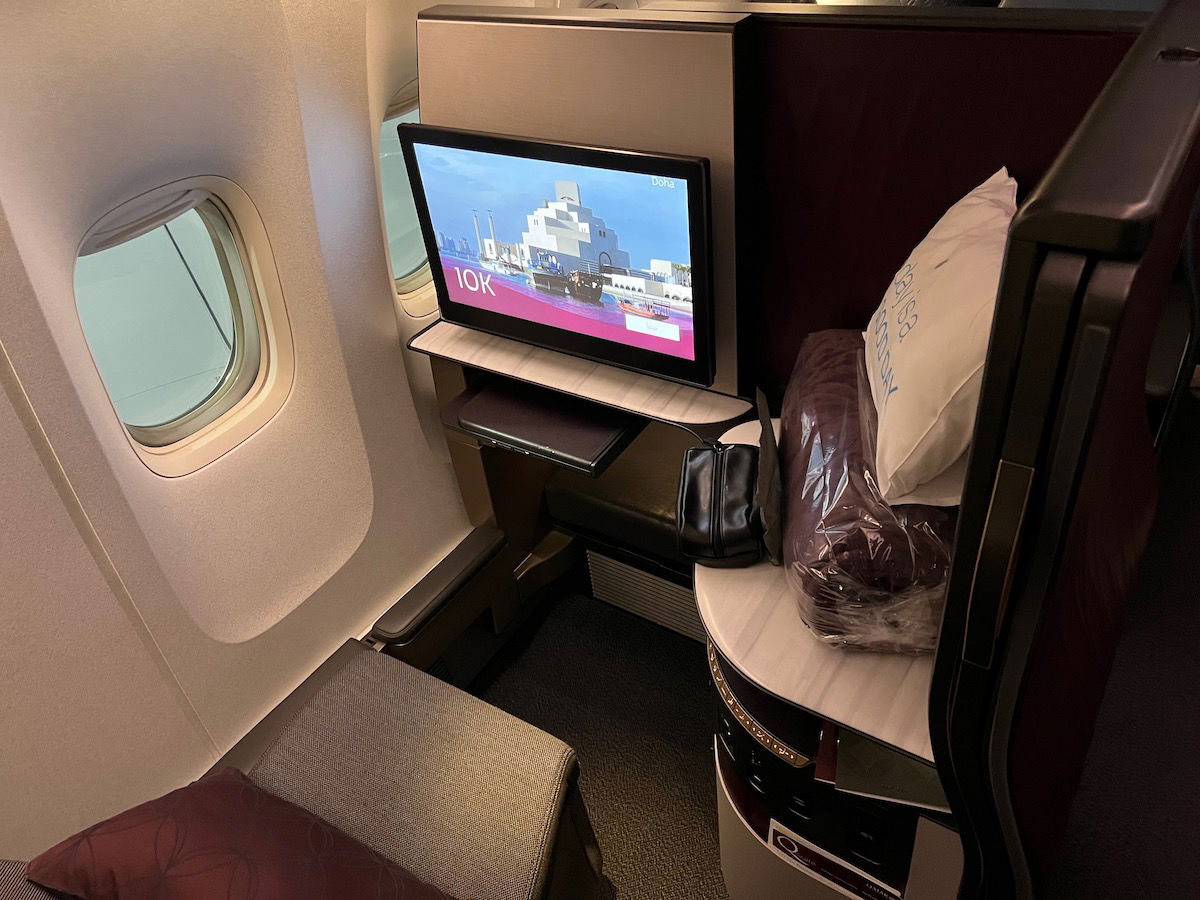 Qatar Airways currently only offers first class in a handful of markets, so of course the demand will be limited. That's because you can't really capture the global demand for first class, when a vast majority of tickets you sell are going to be mixed cabin itineraries.
Most people wouldn't want to book a Qatar Airways first class ticket from London to Sydney via Doha or from Paris to Tokyo via Doha when only one of the two segments will be in first class. That's especially true when Emirates offers first class on most of its fleet.
Furthermore, Qatar Airways isn't currently allocating its A380s based on the routes with the highest premium demand, but rather based on the routes with the highest overall demand, where the A380's capacity is needed. For example, Qatar Airways flies the A380 to Perth, where first class seems to be mostly empty a vast majority of the time, while business class and economy are often full.
So I understand how based on Qatar Airways' current business model, the demand for first class just isn't there.
Then there's the question of whether Qatar Airways' business class really offers all the amenities that other airlines give you in first class. Look, Qatar Airways' business class is exceptional, with dine on demand, great food and drinks, pajamas, and more.
However, unless you're comparing yourself to TAAG Angola first class, there's still a major difference between a world class first class and Qatar Airways' exceptional business class. Just to give some examples:
A proper first class seat offers a lot more personal space and privacy than Qatar Airways' business class
While Qatar Airways' business class is great, a proper first class features an all-around better dining experience, with caviar, a higher end drink selection, and more elaborate presentation
First class often features much more personalized inflight service, with a much better flight attendant to passenger ratio than in business class
Airlines can do a lot more to customize the ground experience for first class passengers, as we see Air France do for its La Premiere passengers
I think fundamentally Qatar Airways' "issue" is that compared to the competition, the airline over invests in business class and under invests in first class, and then comes to the conclusion that first class just isn't worth it.
But you can't tell me that Qatar Airways' (excellent) business class…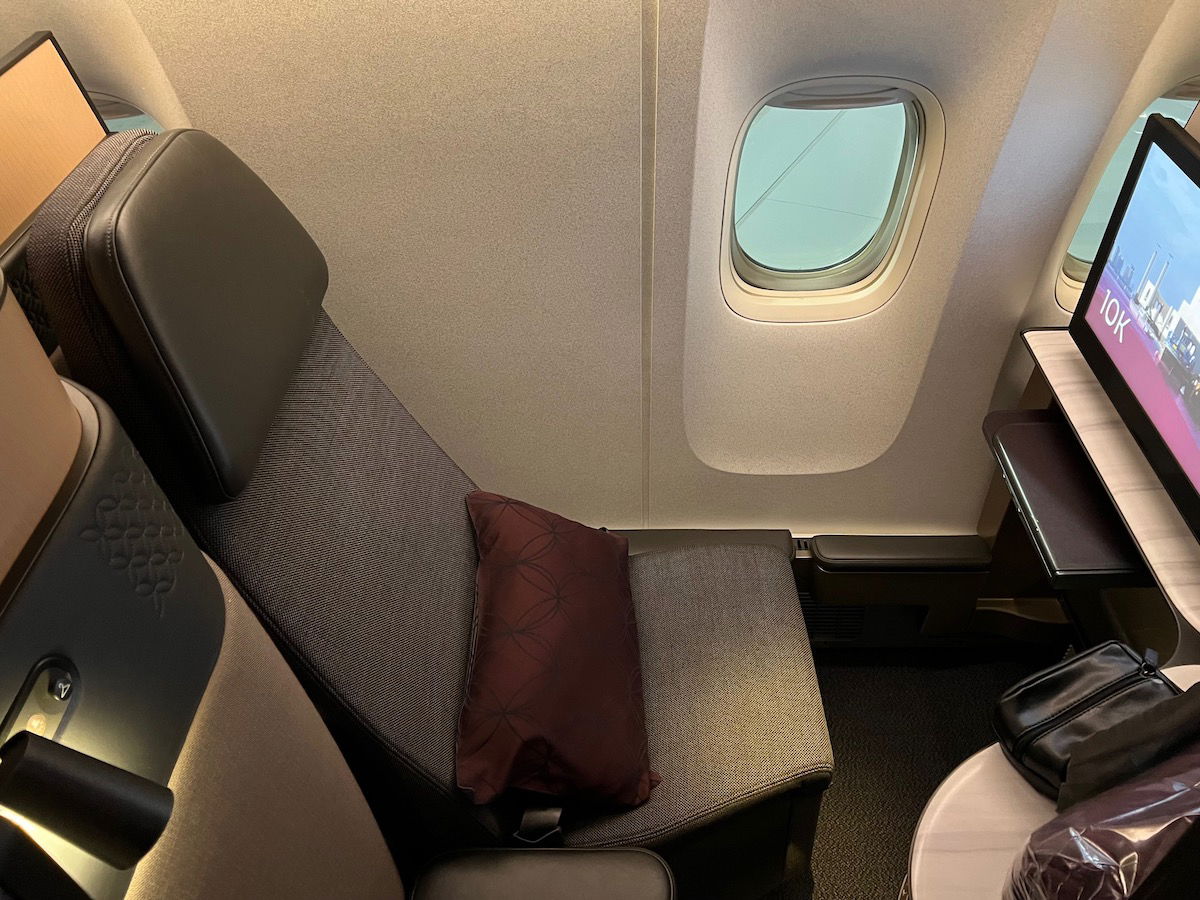 …is the same caliber as Emirates' excellent new first class (but let's not even talk about the horrible job emirates has done rolling out this product).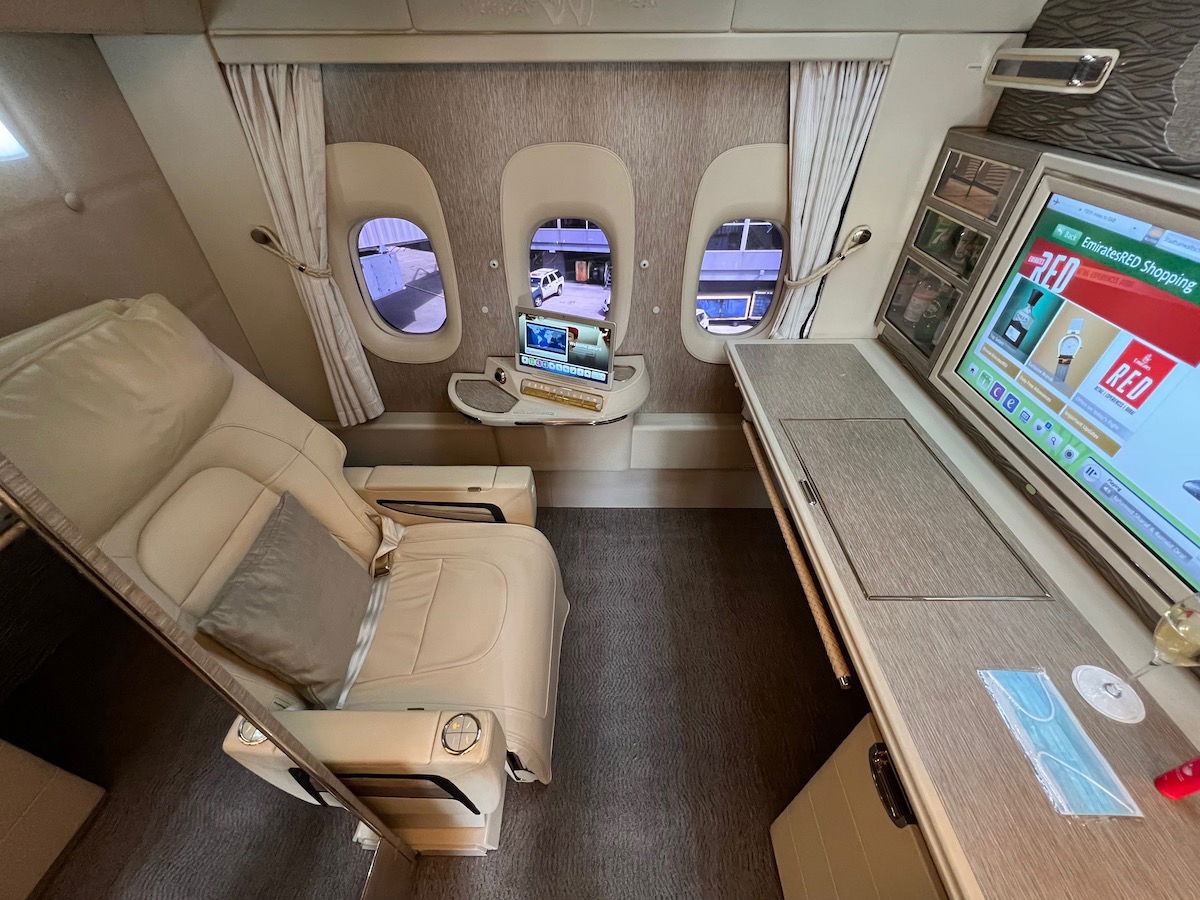 Bottom line
Qatar Airways' CEO has made it clear that the airline doesn't plan to offer first class on any future delivery aircraft, including the Boeing 777-9s that are due to be delivered in the coming years. Once A380s and 777s are retired (which should be in the coming years), Qatar Airways will no longer offer a long haul first class product.
That's fair enough. Qatar Airways chooses to instead invest in having an excellent business class product, and that's much easier to sell. However, I don't think it can reasonably be argued that Qatar Airways' business class offers all the same amenities as first class on top carriers.
What do you make of Qatar Airways not having long haul first class in its future?