Qatar Airways' Qsuites, which they're referring to as "super business class," debuted between Doha and London Heathrow as of June 23, 2017. Since then they've also started offering them between Doha and Paris, as of September 23, 2017, between Doha and New York JFK, as of December 16, 2017, between Doha and Washington Dulles, as of January 16, 2018, and between Doha and Seoul Incheon, as of January 22, 2018.
As of now the airline has seven 777-300ERs with the new Qsuites flying, and we should see many more of these in service over the coming months. I had the chance to fly Qsuites from New York to Doha in January, and was blown away by what a good product it is. This truly is the world's best business class, by a long shot.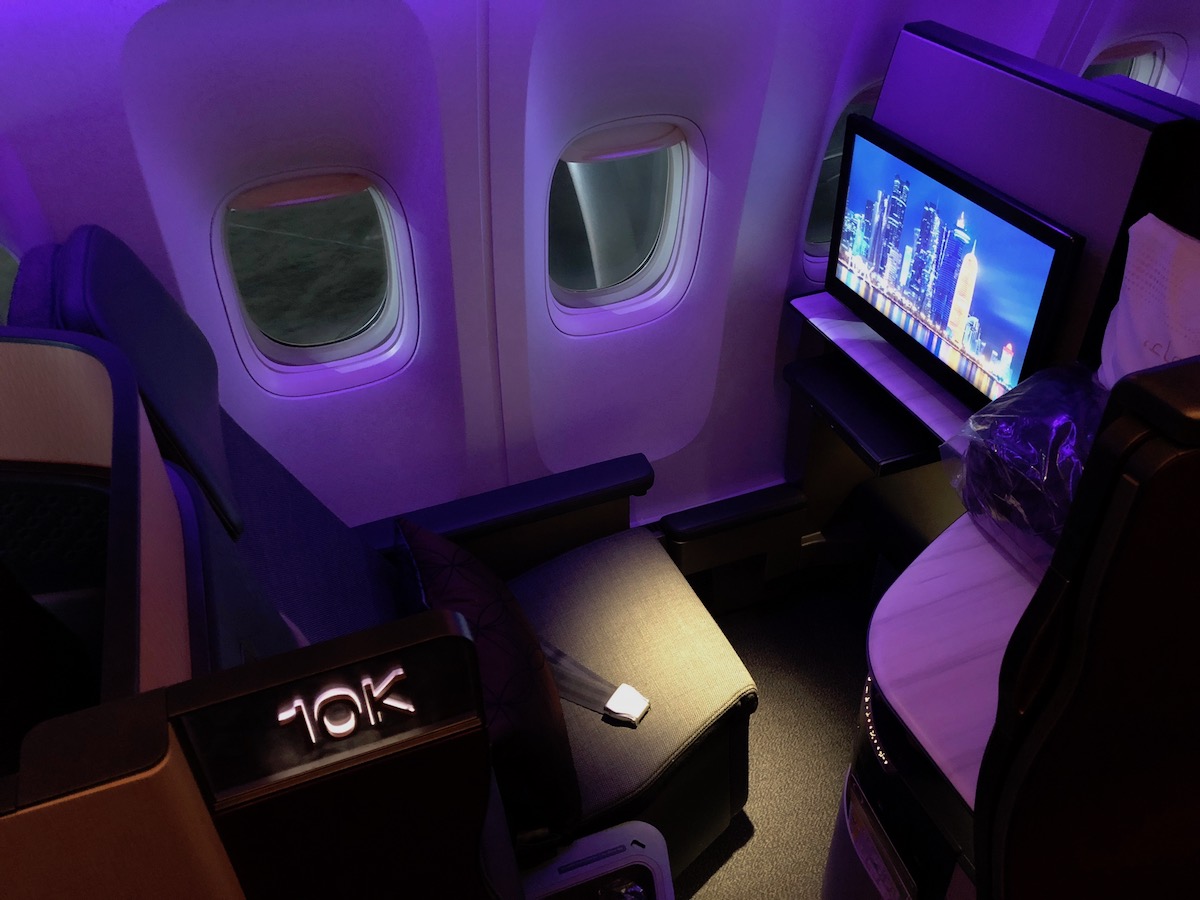 Early this week Qatar Airways operated their first ever flight to Canberra, the capital of Australia. Don't get too excited, as Qatar Airways simply operates to Canberra as a tag flight on a second daily Doha to Sydney flight. So Qatar Airways flies from Doha to Sydney to Canberra to Sydney to Doha on one of their daily flights, while the other Doha to Sydney flight turns right around. The flight between Sydney and Canberra is just ~150 miles, so it's an easy and quick enough flight for Qatar Airways to operate.
Qatar Airways operated a 777-300ER with Qsuites on the inaugural route in order to drum up a bit of publicity, though after that the route will be operated by a 777-300ER featuring their standard fully flat business class product. Qatar Airways will eventually offer Qsuites on the route, though we haven't had a sense of the timeline for that.
While the schedule hasn't yet been updated, AusBT notes that Qatar Airways' CEO, Akbar Al Baker, said at a press conference in Canberra that Qatar Airways plans to offer Qsuites on their Sydney and Canberra route by June 2018. No specific date has been given yet, so I wouldn't book a flight in June to try Qsuites based on that information alone. I wouldn't be surprised if it slips to July or August, though I do think it's safe to assume that Sydney and Canberra are now among the next routes on their radar for Qsuites.
Generally I would recommend locking in award seats before the aircraft type is formally changed to one with Qsuites. However, I see almost no award availability on the route, so it seems like this is a moot point. The good news is that Qatar Airways often has excellent business class fares, so perhaps this is most useful if you're planning a paid business class ticket to/from Australia later this year.