Qsuites, which is Qatar Airways' exceptional business class product (and I'd argue the best business class product in the world), debuted in June 2017.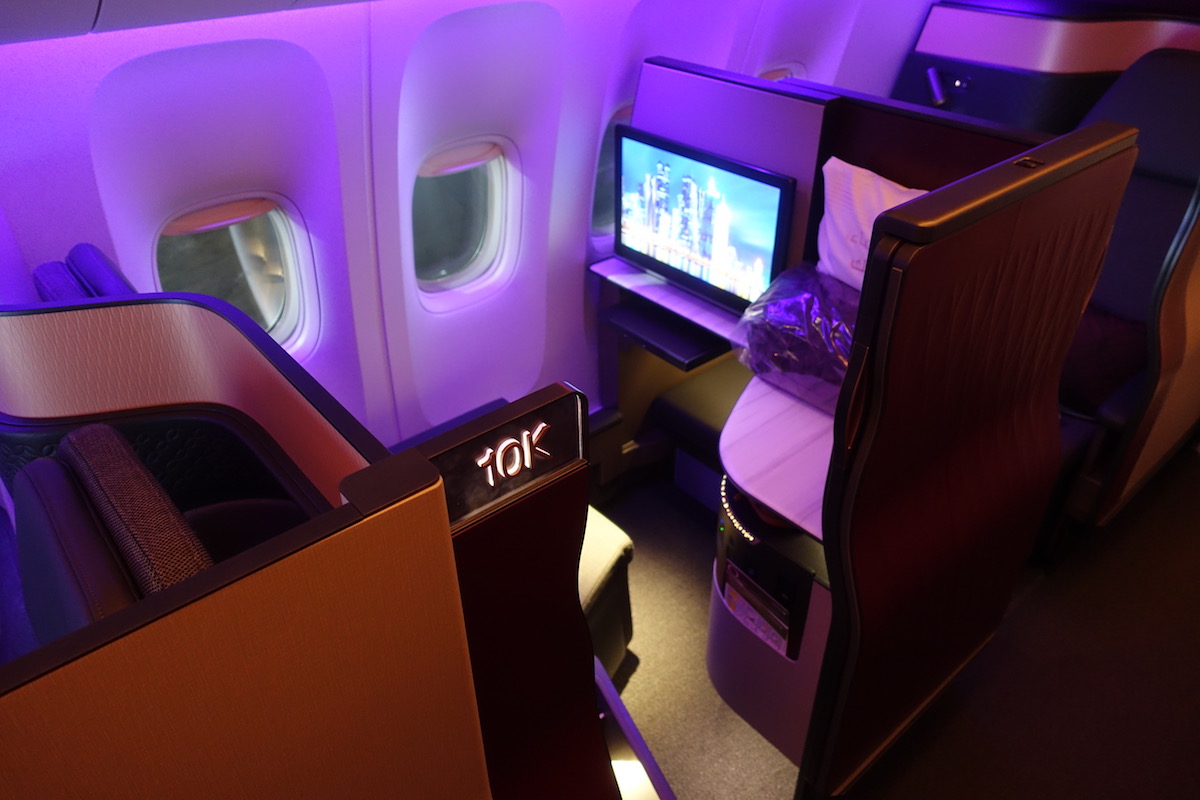 Qatar Airways Qsuites
In addition to newly delivered planes featuring the new product, the airline has also been working on retrofitting the new seats on existing planes. Qsuites are available on select Boeing 777-300ERs, select Boeing 777-200LRs, select Airbus A350-900s, and all Airbus A350-1000s.
Qatar Airways' US destinations include Atlanta, Boston, Chicago, Dallas, Houston, Los Angeles, Miami, New York, Philadelphia, and Washington.
As of now, the airline offers Qsuites on flights to Chicago, Dallas, Houston, Los Angeles, New York, and Washington, and plans to offer Qsuites to Boston as of March 31, 2019.
Well, the airline has now revealed the next destination to get Qsuites. Qatar Airways will offer Qsuites on the their daily flight between Doha and Philadelphia as of June 1, 2019.
Initially the flight will only feature Qsuites every other day, and then as of June 12 the route will feature Qsuites daily. Qatar Airways flies to Philadelphia with an Airbus A350-900, and the route will continue to feature that plane. Qatar's A350s feature 36 business class seats and 247 economy seats.
I'd note that this aircraft assignment remains subject to change. For that matter the airline hasn't even officially announced plans for Qsuites on the route, but rather has just updated the seatmap (which is what they've done for many routes). So when you book, make sure the seatmap looks like this:
And not like this:
This route operates with the following schedule:
QR727 Doha to Philadelphia departing 7:55AM arriving 2:55PM
QR728 Philadelphia to Doha departing 9:00PM arriving 4:40PM (+1 day)
This route has a fair bit of business class award availability, though it's not incredible (some route sometimes have an insane amount of availability, and that's not the case here). But there is still quite a bit of space, and it's a great use of American miles.
You can redeem just 70,000 AAdvantage miles one-way, which is an incredible deal. There are no carrier imposed surcharges on these redemptions, and you can continue onwards to anywhere in the Middle East or India at the same mileage cost. Alternatively for 75,000 miles total you can fly all the way to Africa.
Anyone plan on flying Qatar Qsuites between Philadelphia and Doha?
(Tip of the hat to Matt)