Less than a week ago Qatar Airways inaugurated service with their much anticipated Qsuites, which is their new business class product. The plane has been flying between Doha and London as of this past Saturday, and as of now that's the only route on which the plane is officially scheduled to operate.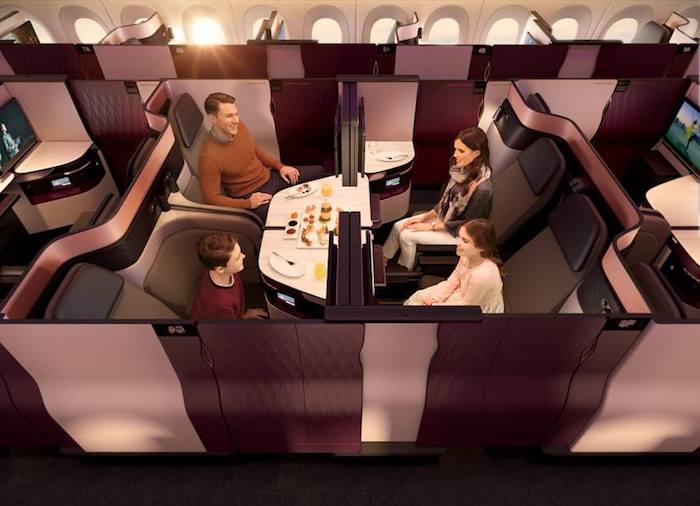 The airline will soon take delivery of more 777-300ERs with the new product, so hopefully within a few years a majority of the longhaul fleet will have the new Qsuites.
Qatar Airways has given us a general sense of what other cities will get the Qsuites first (London, Paris, New York, Tokyo, and Sao Paulo). So we've known for a while that New York will be one of the first airports to get the new product.
However, up until now we haven't known when Qatar Airways plans to start offering this product to New York. Earlier I wrote about how Qatar Airways is celebrating their 10th anniversary of flying to New York, and as part of that they announced that Qatar Airways plans to begin flying Qsuites to New York as of September 2017.
I know a lot of us are probably excited about this, so I figured I'd share a general strategy for booking these seats.
Qsuites to New York aren't official yet
While Qatar Airways has said in a press release that they plan to operate Qsuites to New York as of September, as of now the seatmaps for flights to New York don't yet reflect Qsuites, and no official date has been provided yet.
Am I confident that Qsuites will be available to New York as of September? No, not necessarily. But I think it's a pretty safe bet that they'll be available to New York as of October or November at the latest.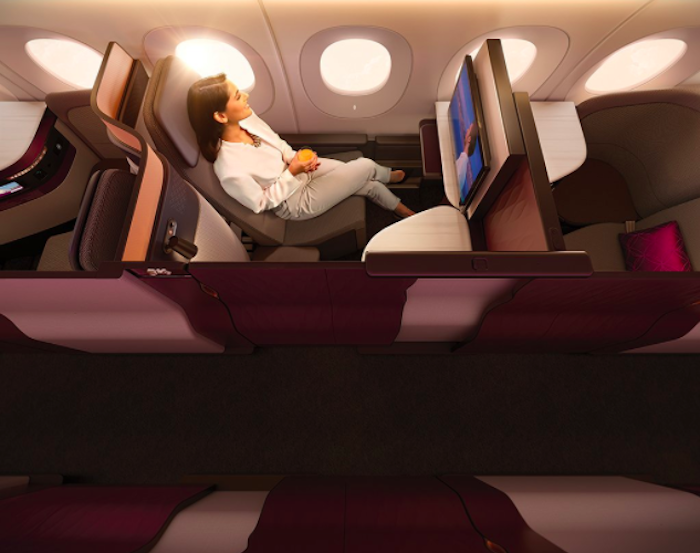 Which flight to New York will feature Qsuites?
As it stands, Qatar Airways operates two daily flights between Doha and New York. One frequency is operated by an A350 with the following schedule:
QR703 Doha to New York departing 2:15AM arriving 9:00AM
QR704 New York to Doha departing 11:15AM arriving 6:30AM (+1 day)
The other frequency is operated by a 777 with the following schedule:
QR701 Doha to New York departing 8:30AM arriving 3:15PM
QR702 New York to Doha departing 10:00PM arriving 5:15PM (+1 day)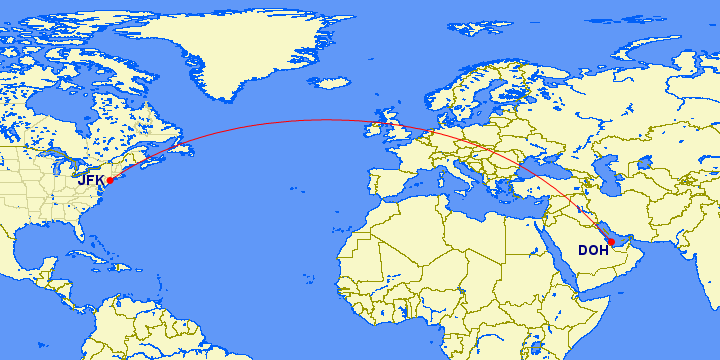 Since Qatar Airways is reconfiguring 777-300ERs first, I think it's safe to assume that QR701/702 will get Qsuites. Now, it's possible that they'll simply substitute the existing A350 flight with a 777-300ER, but if I were a betting man, I'd guess the current 777 frequency gets it first.
Qatar Airways award availability is excellent
While there's some amount of speculation involved, as of now Qatar Airways has plenty of business class award availability in both directions on QR701/702. It's possible that they'll remove this award space as soon as the Qsuites product is officially added to the route, as it seems the flight to London with Qsuites has less award availability than other frequencies.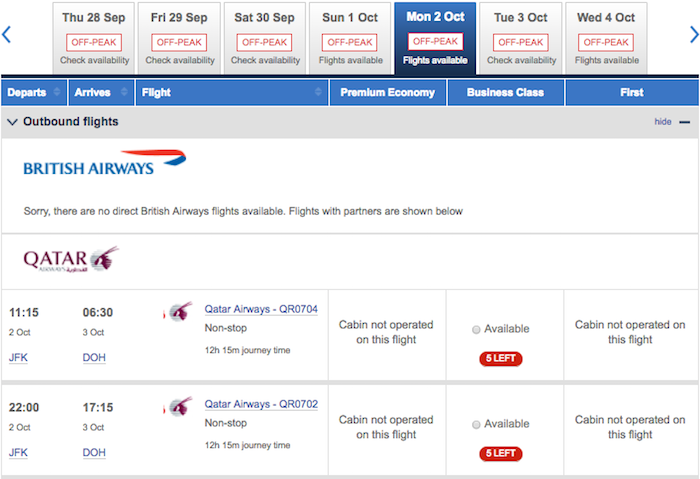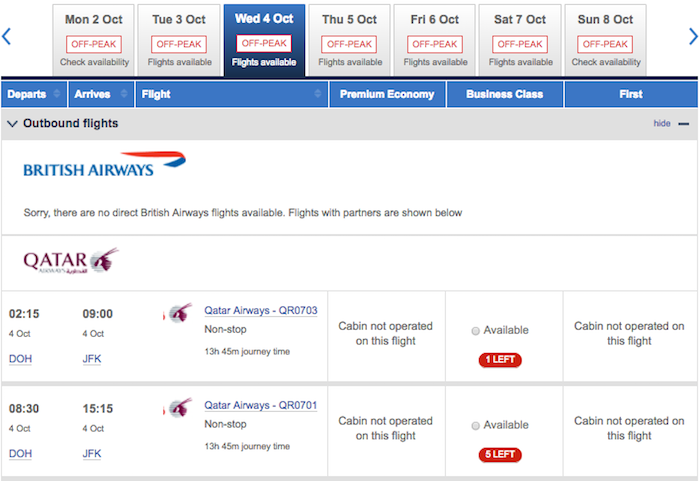 While it's somewhat of a gamble, if you really want to try this product and can book an award ticket, I'd seriously consider doing so. This is especially true if you have status with an airline, which may allow you to cancel an award ticket for free, should you have a change in plans.
Qatar Airways also has great business class fares
Keep in mind that Qatar Airways also has consistently excellent business class fares. The best deals come and go, though even right now I see roundtrip business class tickets from Muscat to New York for ~$2,200, which is pretty good. I'm sure we'll see even cheaper fares soon.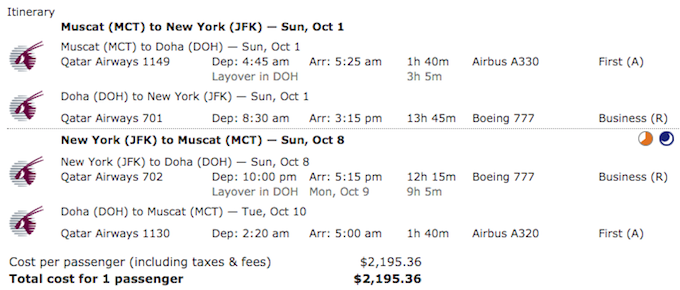 If you are booking a discounted business class fare for travel this fall or winter, I'd consider trying to get on QR701/702 for the chance of Qsuites. I'll post again when I see Qatar Airways' next big global sale.
Bottom line
I can't wait for Qatar Airways to fly the Qsuites product to New York. I feel like the current Doha to London route isn't really long enough to fully appreciate the new product, so a 13 hour flight should give us a much better sense of how revolutionary this product is.
My plan is to book a longhaul paid discounted business class ticket in the Qsuites later this year, which will be a great way to requalify for status with American.
Anyone making a speculative booking to/from New York in hopes of flying the Qsuites longhaul?