As an update to the below post, I know a lot of people were excited about Qatar Airways introducing Qsuites to LAX as of February, as it looked like the route would get Qsuites daily. 
Note that Qatar has updated the schedule, and for now flights on February 5, 9, 11, 12, 13, 15, 16, 18, 19, 20, 21, 22, 24, 25, and 27, are scheduled to be operated by Boeing 777-300ERs without Qsuites. 
That's an unfortunate development, and it seems that this is due to delays in reconfiguring their small fleet of 777-200LRs. I imagine this remains subject to further change. Thanks to reader Andrea for the heads up on this.
---
Qatar Airways' Qsuites debuted between Doha and London Heathrow as of June 2017. The airline has been working on retrofitting existing planes with Qsuites, and also has taken delivery of new planes featuring the product.
So far Qsuites are available on select Boeing 777-300ERs, select Boeing 777-200LRs, select Airbus A350-900s, and all Airbus A350-1000s. While this new product is exciting, as James has noted, Qatar's rollout of planes with the new seats has been slow.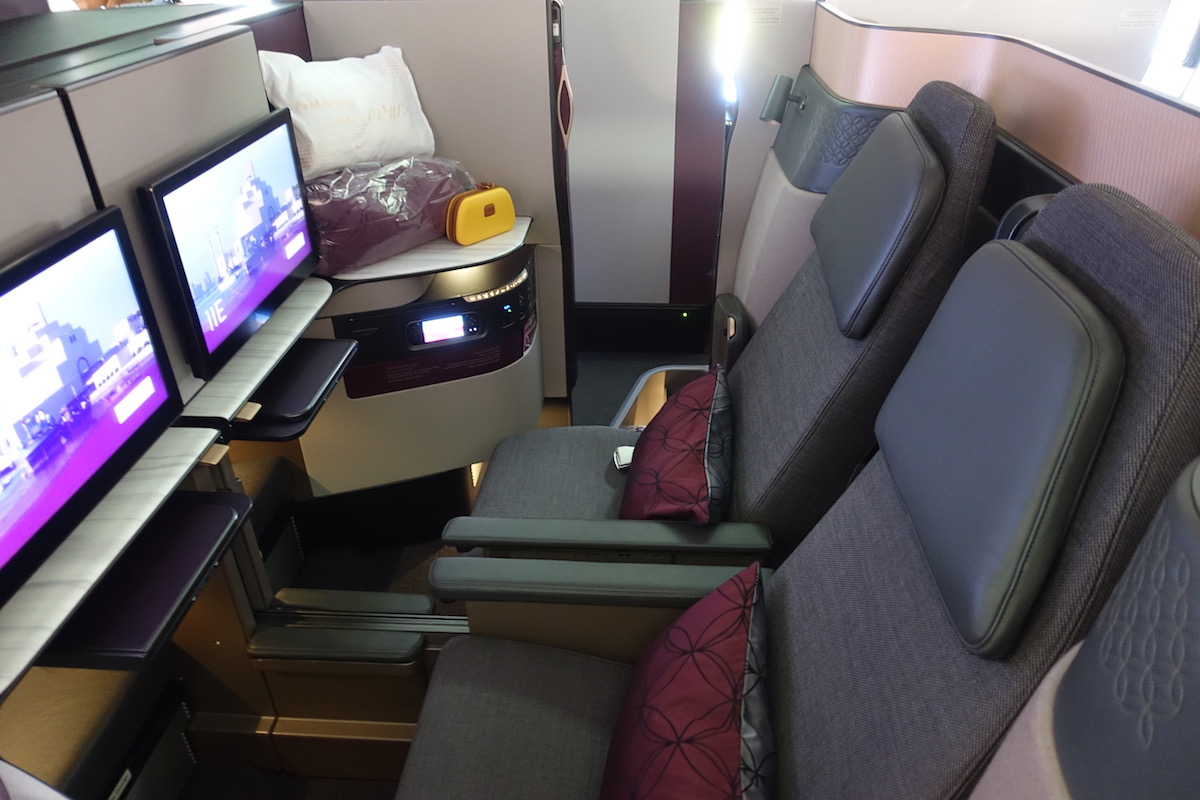 The one plane most in need of Qsuites is the Boeing 777-200LR, given that it is the longest range aircraft that the airline has. Qatar Airways has nine of these aircraft in their fleet, and they operate the longest routes, including to Auckland, Houston, Los Angeles, and Sao Paulo (connecting to Buenos Aires).
This spring Qatar Airways reconfigured their first 777-200LR with Qsuites, which they began flying every other day between Doha and Houston as of June. Then in September Qatar Airways revealed that Sao Paulo and Buenos Aires would be the next destinations to get Qsuites as of December 2018.
The Qsuites question I've probably gotten more than any other is "when will Qatar fly Qsuites to LAX?" given that it's one of the last US routes not to get the product. We now have our answer.
Qatar Airways will begin offering Qsuites to Los Angeles as of February 2, 2019. While this hasn't been formally announced, seatmaps have been updated to reflect that (though I imagine this is subject to change).
This flight operates with the following schedule:
QR739 Doha to Los Angeles departing 8:00AM arriving 1:20PM
QR740 Los Angeles to Doha departing 3:05PM arriving 5:55PM (+1 day)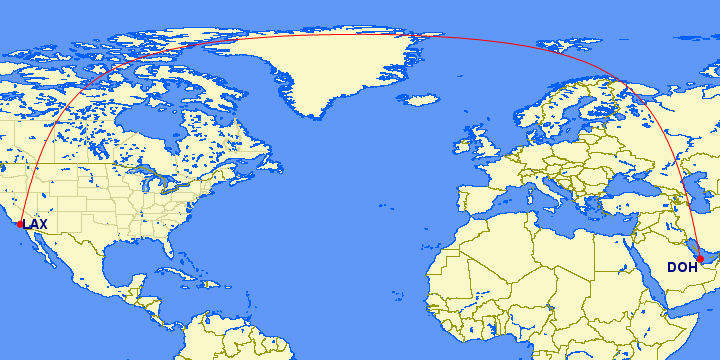 It looks like the route will feature Qsuites daily, with the exception of February 3 and 5, when the route still shows the old seatmap.
Qatar's 777-200LRs are maintaining the same 42 business class seats they currently have.
The bad news is that as Qatar Airways reconfigures these 777-200LRs, they're going from nine to 10 seats per row in economy. Qatar Airways started the process of densifying their 777s in 2015, though at the time they said they'd only reconfigure the -300 series aircraft, and not the -200 series aircraft. Obviously they've changed their mind since then.
Looking at the schedule for next February, Sao Paulo/Buenos Aires, Houston, and Los Angeles all show daily Qsuites service, and all of these routes are operated by 777-200LR aircraft. Those routes alone seem to take up about six frames, so I guess Qatar Airways has a pretty aggressive retrofit schedule for this winter.
The only ultra longhaul 777-200LR route not to be scheduled for Qsuites yet is Auckland, which is also Qatar Airways' longest route. If they continue at the current pace, I imagine that route will feature Qsuites by the middle of next year as well.
The good news is that if you want to redeem miles on this flight in business class, award availability is wide open. You can redeem just 70,000 AAdvantage miles one-way, which is an incredible deal. There are no carrier imposed surcharges on these redemptions, and you can continue onwards to anywhere in the Middle East or India at the same mileage cost.
Bottom line
I'm excited to see Qatar Airways finally introduce Qsuites on their route to LAX, which is their second longest route. I'm also a bit bummed, since I have a roundtrip ticket between Los Angeles and Doha booked for January, so I'll be missing Qsuites by less than a week. Grrrr.
If you are looking to redeem AAdvantage miles, being able to book Qsuites on this flight is an incredible value, so I can't recommend booking this enough, especially given how many award seats there are.
(Tip of the hat to AZ Travels the World)