Qatar Airways' Qsuites, which they're referring to as "super business class," debuted between Doha and London Heathrow as of June 23, 2017. Since then they've also started offering them between Doha and Paris, as of September 23, 2017, between Doha and New York JFK, as of December 16, 2017, between Doha and Washington Dulles, as of January 16, 2018, and between Doha and Seoul Incheon, as of January 22, 2018.
On top of that, Qatar Airways now also has their first A350-900 and A350-1000 with Qsuites, so the number of planes with Qsuites should be increasing nicely over the coming months. I had the chance to fly Qsuites from New York to Doha in January, and was blown away by what a good product it is. This truly is the world's best business class, by a long shot.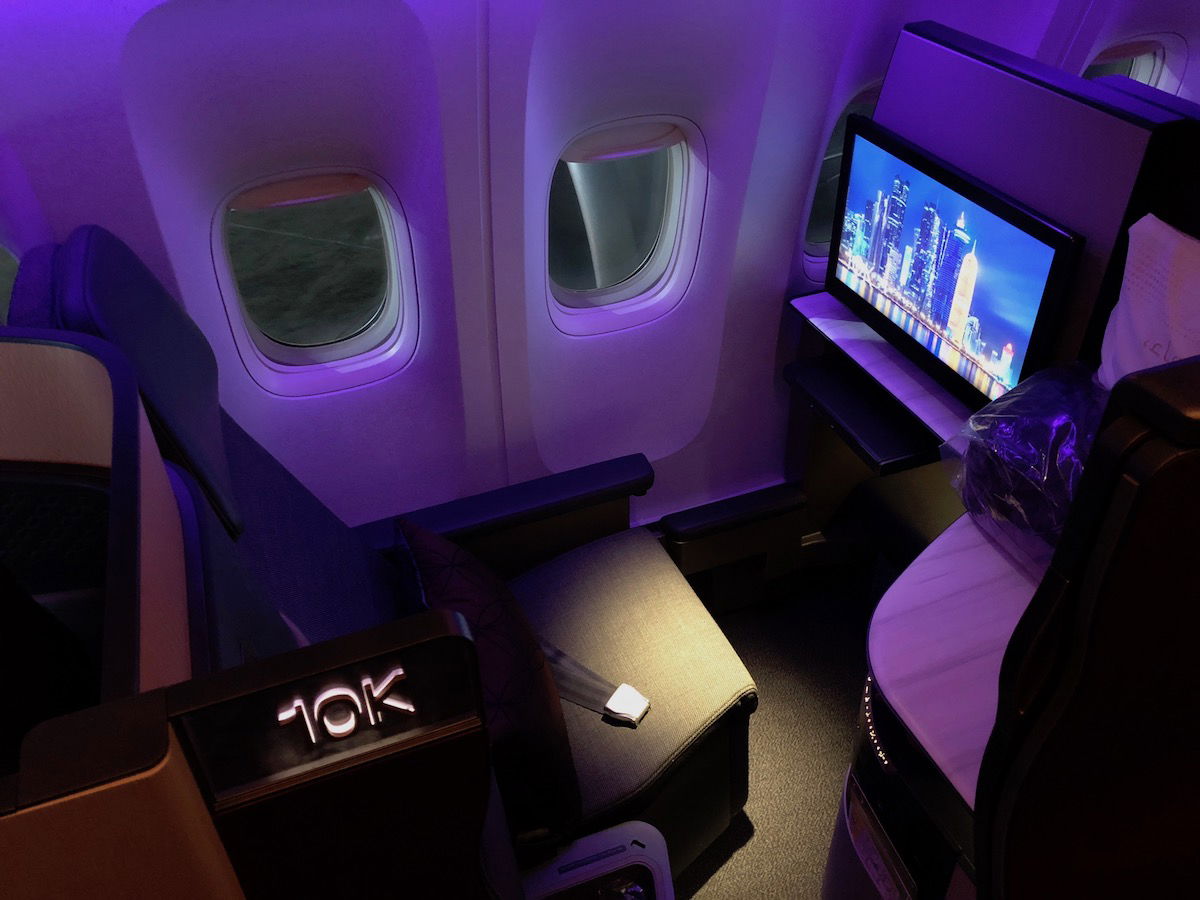 Qatar Airways has now revealed their next 777-300ER Qsuites destination. Qatar Airways will offer Qsuites on their flight between Doha and Chicago as of April 1, 2018. As of now the schedule has only been updated with Qsuites through May 31, 2018, though I suspect that's a function of them not having updated the schedule further yet, rather than them necessarily switching back to the old business class at this point (they've done this on other routes as well, and almost all of them have maintained Qsuites).
The Chicago flight operates with the following schedule:
QR725 Doha to Chicago departing 8:50AM arriving 2:55PM
QR726 Chicago to Doha departing 6:50PM arriving 4:00PM (+1 day)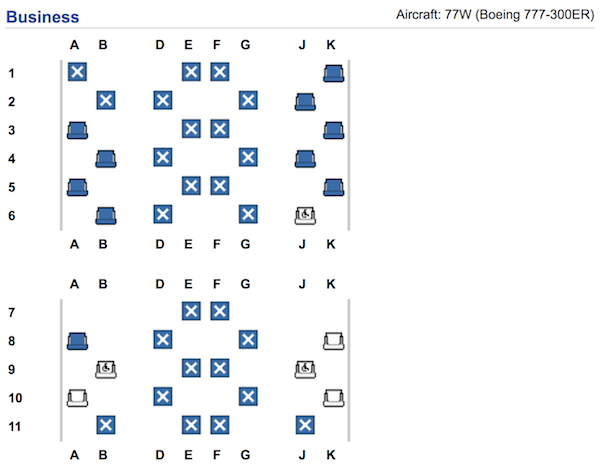 At ~7,100 miles, this will be the furthest route featuring Qsuites. It's blocked at 14hr5min westbound and 13hr10min eastbound.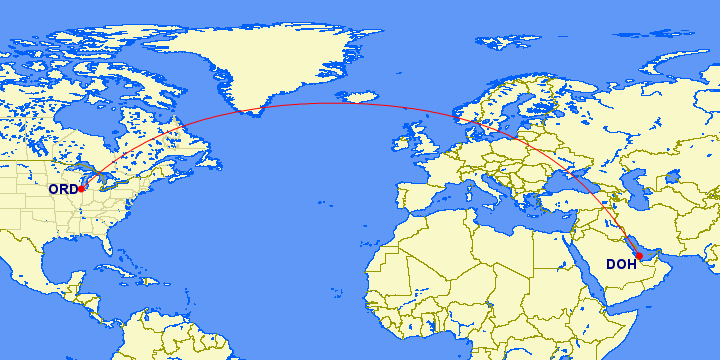 I've been very pleasantly surprised by the number of US routes to feature Qsuites. When Qatar Airways first revealed the product, the only US destination that was to be among the first to get it was New York, though in the meantime we have Qsuites scheduled to three US destinations.
Qatar Airways has also promised that they'll offer Qsuites to Sydney and Canberra by June 2018, though the schedule hasn't yet been updated to reflect that, so we'll have to see if it sticks.
Even the schedule for Chicago is subject to change, as there's not a formal announcement here. Rather Qatar Airways has just quietly updated the seatmaps, as they've done for several routes in the past. However, they've been pretty good about sticking to these timelines lately.
Not only does Qatar Airways have excellent paid business class fares, but there's also a fair bit of business class award availability on this route, especially for the eastbound flight, from Chicago to Doha.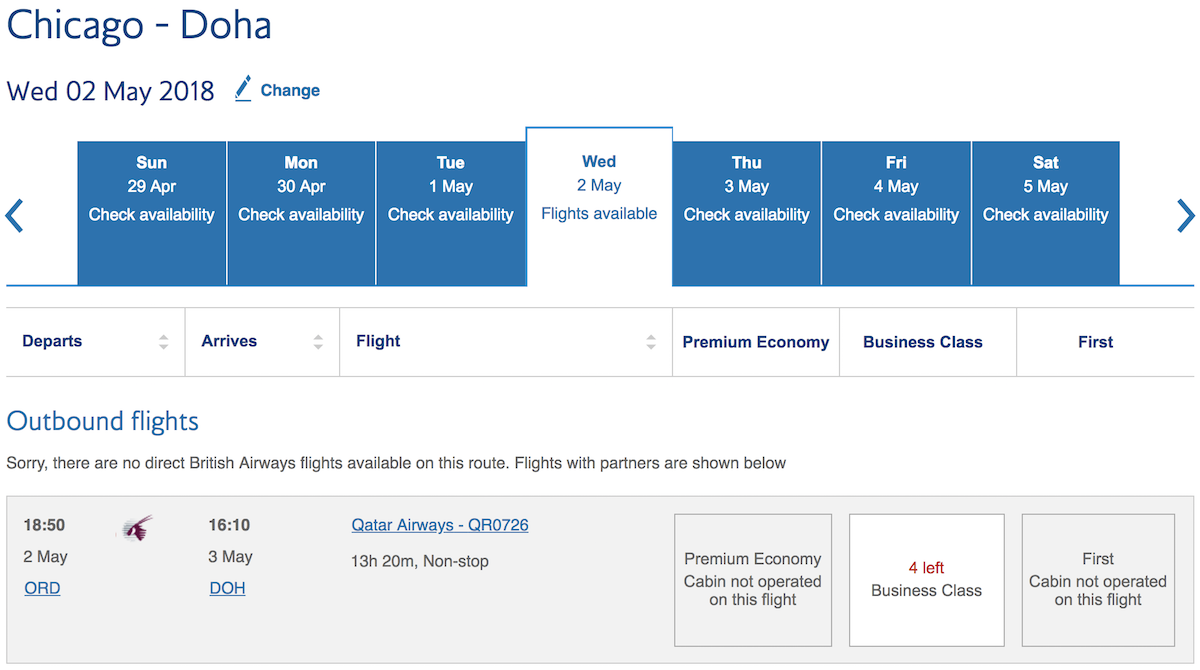 Anyone scheduled to fly Qatar Airways business class to/from Chicago as of April 1? You're in for a real treat!
(Tip of the hat to Nick in Chicago)