The next few years are going to be very interesting for Emirates Airline. The Dubai-based airline currently operates a fleet consisting exclusively of Airbus A380s and Boeing 777s. With A380 production having ended in 2021, the airline has had to rethink its fleet strategy, especially since A380s will be retired around the mid-2030s.
Emirates now has Airbus A350s, Boeing 787s, and Boeing 777Xs, on order. What should we expect from the interiors of these planes? Let's go over what we know…
Emirates' fleet renewal plans
Emirates' fleet currently consists of just over 250 aircraft, including Airbus A380s and Boeing 777s. On top of that, the airline has nearly 200 additional aircraft on order, spread across three types of aircraft:
As you can tell, the Airbus A350 will be the next jet to join Emirates' fleet. It's anyone's guess whether the 787-9 or 777-9 joins Emirates' fleet next. Keep in mind that the 777-9 was initially supposed to be delivered to Emirates as of 2020, but that plane has faced serious certification issues, and will now only start flying as of 2025 at the earliest.
Suffice it to say that the five year delay (and counting) of the 777-9 has really thrown a wrench in Emirates' fleet renewal plans.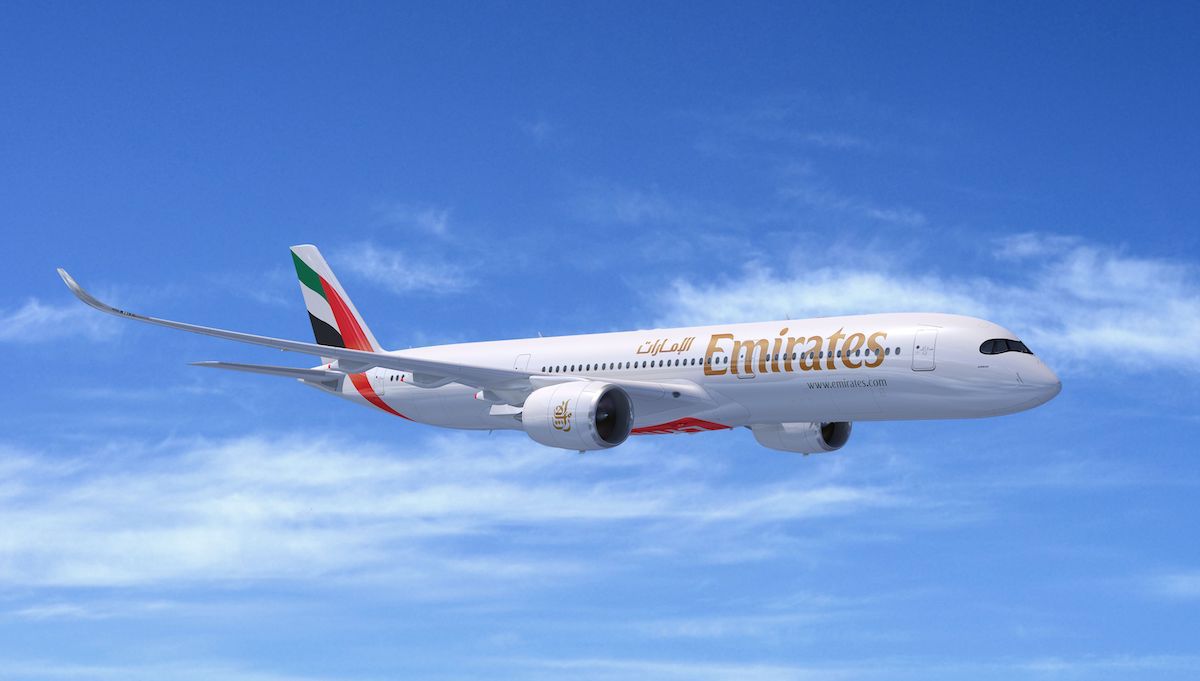 Emirates won't have first class on A350s & 787s
All 80 of Emirates' new A350-900s and 787-9s are expected to be in a three cabin configuration, featuring business class, premium economy, and economy. Interestingly these planes won't feature first class.
Emirates President Tim Clark has gone on the record as saying that these planes will mostly be used for medium and long haul operations where the airline doesn't see the demand for first class. To me this is a surprising move.
Emirates has the largest first class footprint of any airline in the world, and currently the airline has first class on over 90% of its aircraft. To me that's a real competitive advantage of the airline, since you can fly in first class one stop from just about anywhere to anywhere.
By no longer offering first class so consistently, some premium passengers will find themselves with a lot more mixed cabin itineraries. I'm surprised the airline doesn't even install a small first class cabin on these jets, just to be able to offer that consistency.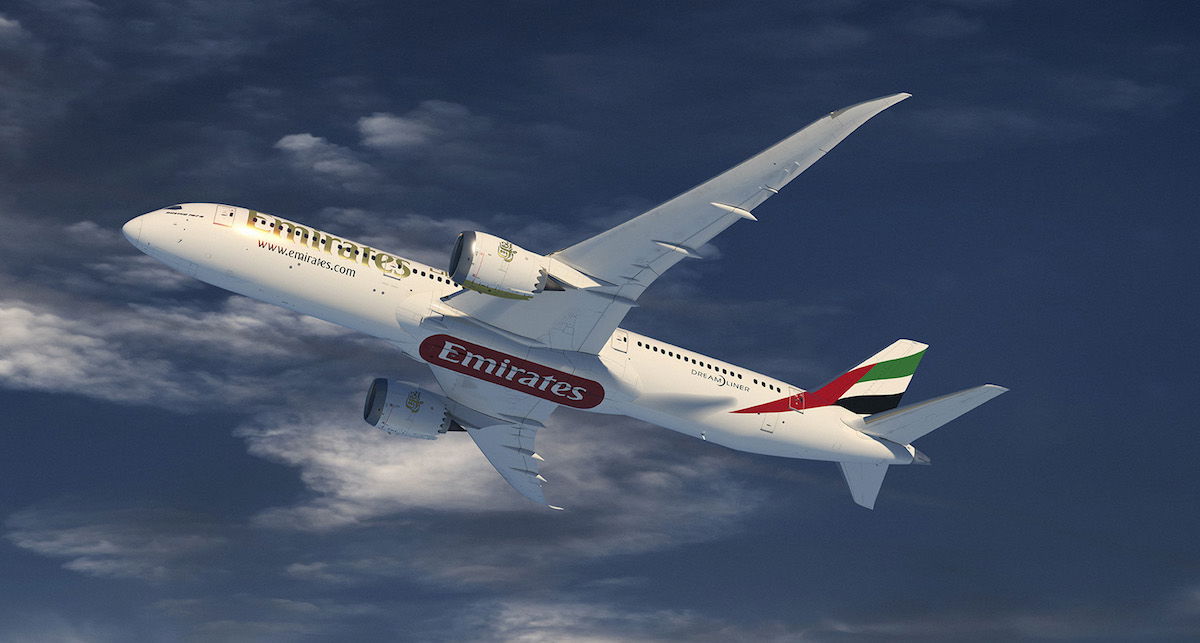 Emirates will have "new" first class on 777-9s
While A350-900s and 787-9s won't be getting first class, Emirates will install first class on its new 777-9s. After all, the airline has over 100 of these on order, and eventually these will become Emirates' flagship aircraft, especially after the A380s are retired.
Emirates 777-9s are supposed to get the same excellent first class that Emirates has introduced on select 777-300ERs. Unfortunately only nine planes have those seats as of now, so it will be great to see the footprint of that expanded with the introduction of the 777-9.
What's pretty wild is that this product was introduced back in 2017. When you consider that it will be 2025 before the first 777-9 joins Emirates' fleet (at the earliest), that means the product will be eight years old at that point. Yow.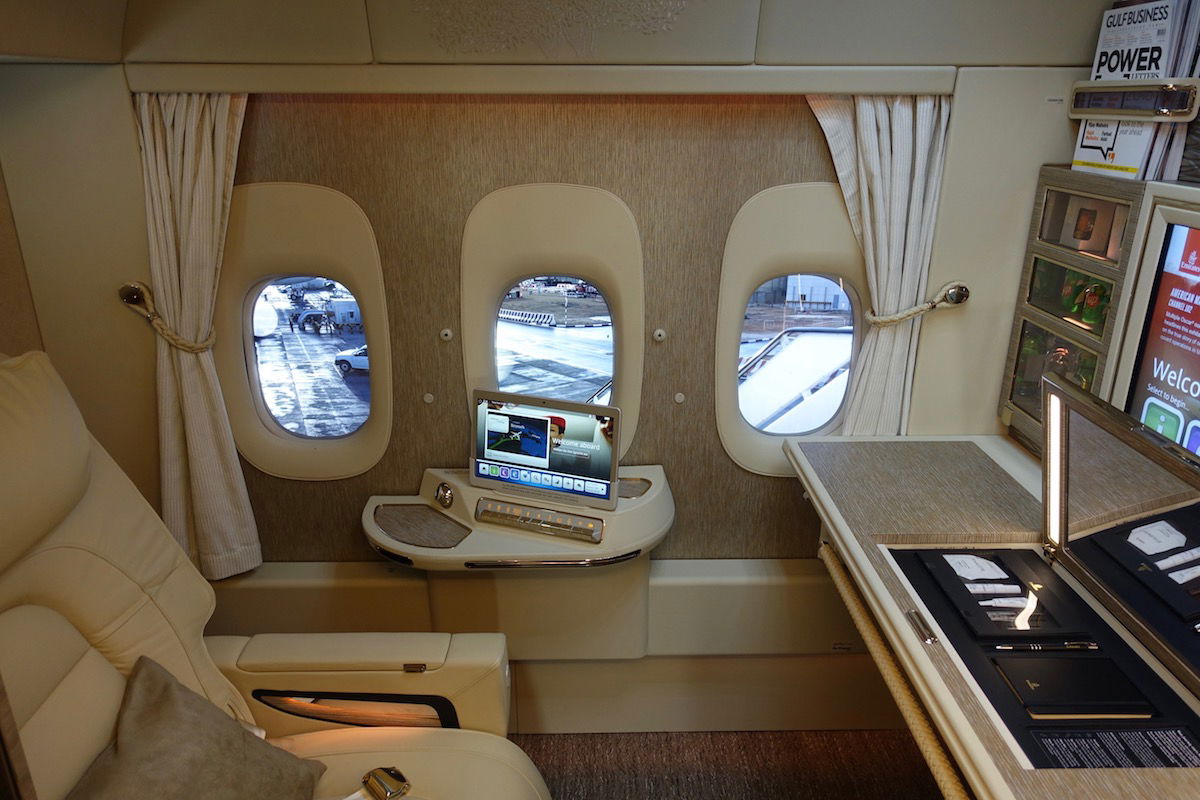 Emirates business class on A350s, 787s, & 777-9s
While Emirates is known globally for being a top notch carrier, the reality is that the airline has quite a halo effect from its Airbus A380s, including the first class shower spa and business class lounge. The carrier's most common aircraft is the 777, and those planes have an underwhelming business class product.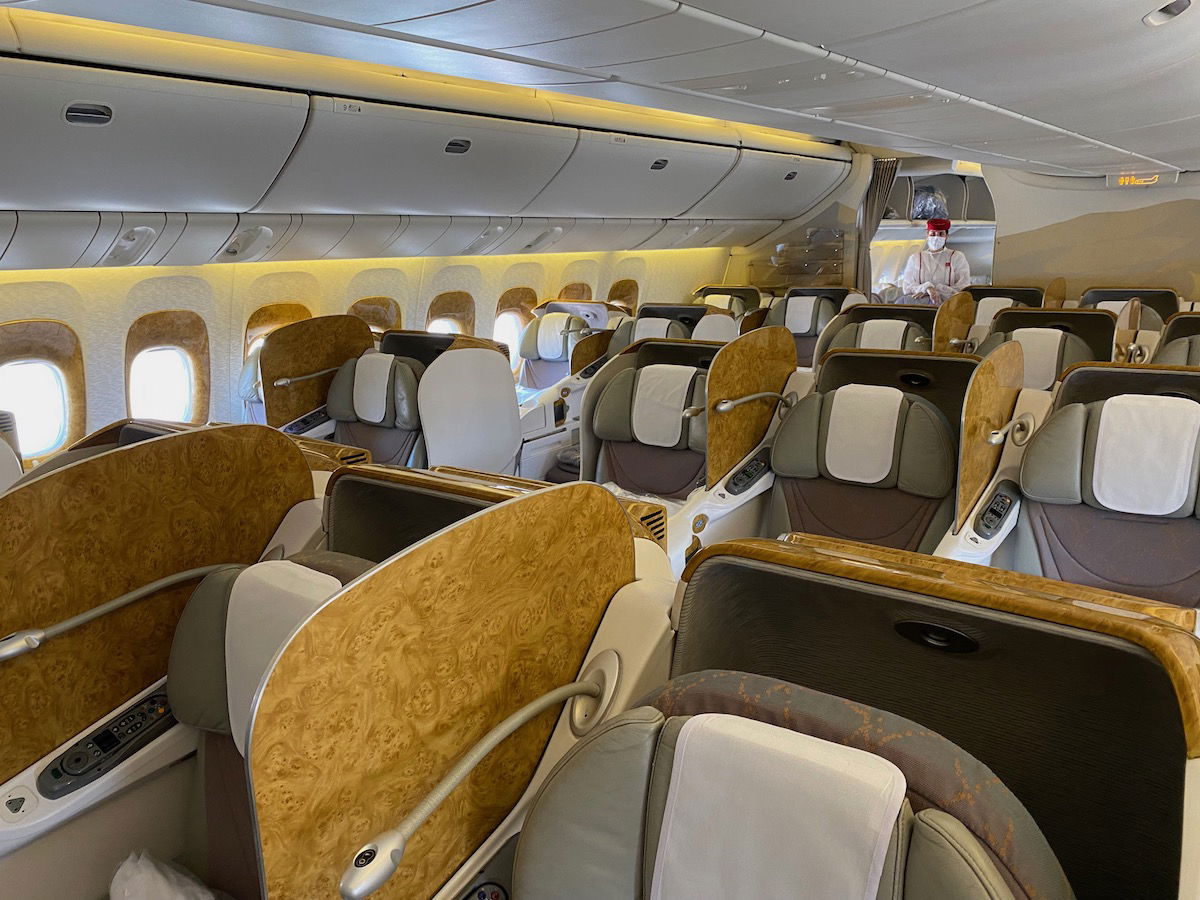 So, what are Emirates' plans for the business class seats on A350-900s, 787-9s, and 777-9s? Last we heard, Emirates essentially plans to install its Airbus A380 business class seat on all new aircraft. There will be some modifications to the seats, but these are just average staggered business class seats. On the plus side, at least they're fully flat and feature direct aisle access.
Now, this is the last that we've officially heard. Personally I wouldn't be surprised if Emirates has a change of heart (or just hasn't revealed more yet). I just can't picture Emirates installing this product on new aircraft in 2025. But who knows…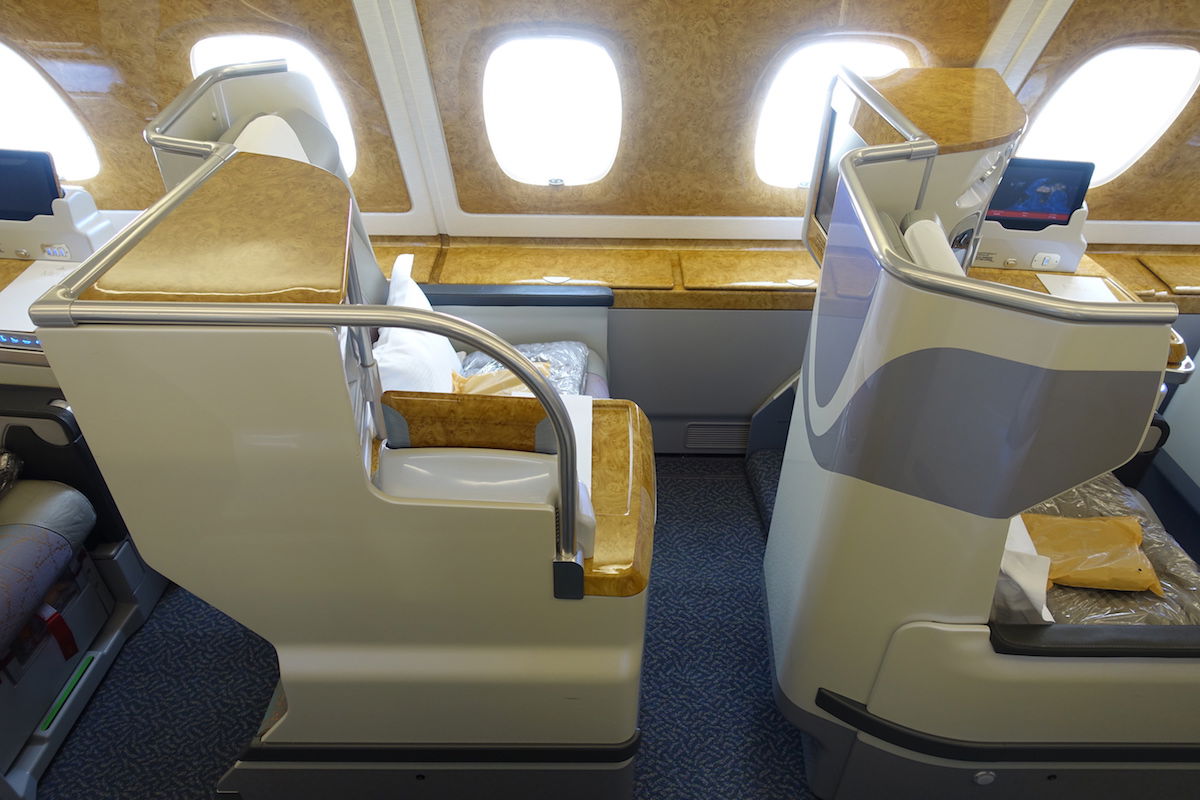 What about existing Emirates aircraft?
For Emirates' existing fleet, does the airline have plans to install new products on those planes? Emirates is currently in the process of retrofitting 120 planes, as part of a $2 billion investment. This is primarily about installing premium economy on these planes (which is a new cabin for the airline), though there are some other minor changes as well.
Airbus A380s are being reconfigured first. In addition to adding a 56-seat premium economy cabin to the jet, A380s are also seeing mild refreshes to all cabins. The "bones" of the seats are all staying the same, but we'll see changes to the finishes, and an all-around more stylish design.
Boeing 777s are expected to be reconfigured starting in 2024. The airline will install a 24-seat premium economy cabin on these jets. Unfortunately Emirates doesn't plan to install its new first class on these planes, which is quite disappointing, given how slow the rollout has been.
What about business class on the 777s? Well, we've been told that business class will be "upgraded to a new style and design," though we don't know anything beyond that. So it's anyone's guess if we just see a minor refresh, or if a new business class seat is installed on these planes. I'm certainly crossing my fingers for the latter!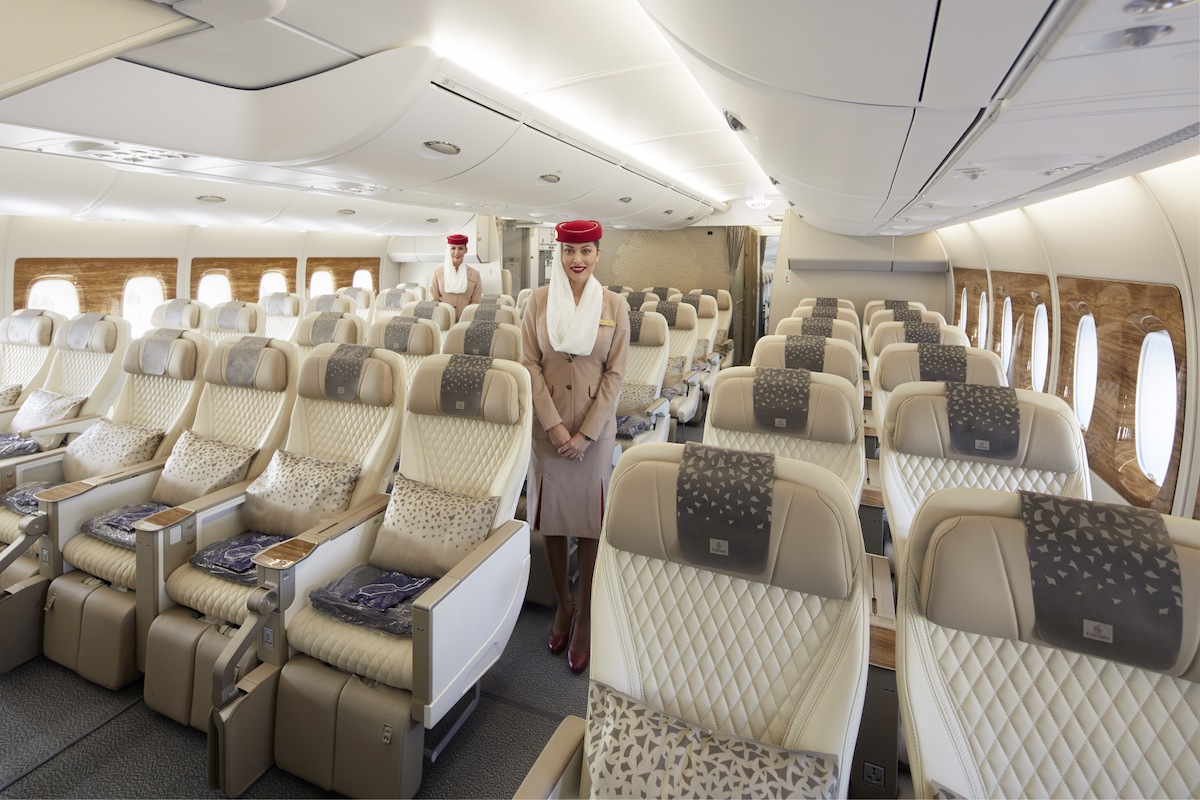 Bottom line
Emirates will be seeing quite some changes to its fleet in the coming years, as the airline takes delivery of A350-900s, 787-9s, and 777-9s. While there are more questions than answers, we do have a general sense of the fleet plans for these aircraft.
A350-900s, 787-9s, and 777-9s, will all feature a new business class, at least compared to the existing 777 business class. This could just be a modified version of Emirates' A380 business class, though who knows, as Emirates may have had a change of heart after all these delivery delays.
Meanwhile the A350s and 787s won't feature first class. The consistency of a first class cabin has been a real advantage of Emirates, as the airline has by far the world's largest first class footprint. I'm sad that Emirates won't be maintaining that strategy going forward.
What do you make of Emirates' cabins for upcoming aircraft?