When you think of Emirates, the Airbus A380 may be the first thing that comes to mind. And when you think of the Airbus A380, Emirates might be the first thing that comes to mind. Emirates helped turn Dubai into the global transit hub that it is today, and the A380 is the plane that really enabled Emirates to do that. For the Dubai-based carrier, the A380 is more than just another aircraft.
With that in mind, I wanted to take a look at Emirates' current retirement planes for the whale jet, as we've just seen another timeline shared.
Emirates plans to start retiring Airbus A380s in 2032
Emirates is the only airline in the world that has managed to make the Airbus A380 a huge success, as the airline was able to scale its A380 operations in a way that no other airline did. Emirates has roughly 120 A380s in its fleet, representing roughly half of the world's total A380 deliveries. For some airlines, the A380 offered too much capacity, while for Emirates, the airline can't get enough of the plane.
Unfortunately for Emirates (and us passengers), the days of the Airbus A380 are numbered. Airbus stopped A380 production in 2021, as there weren't sufficient orders to keep production going. As much as Emirates could have almost kept the A380 program alive, the airline also realized it didn't make sense to keep investing in an aircraft that would eventually become obsolete, as aircraft manufacturers invest in other aircraft technology instead.
So, what's the latest on the retirement of the Airbus A380? This week, Emirates President Tim Clark stated that the airline intends to start retiring Airbus A380s in just under a decade, as of 2032. Now, that's not quite as clear of a timeline as you might expect regarding when the plane will actually be retired:
Emirates isn't stating that all A380s will be retired by 2032, but rather that this is when the airline will seriously start to retire the aircraft
Emirates has already retired some A380s, so you can expect the A380 fleet to already progressively shrink prior to 2032
It's anyone's guess when the last A380 will be retired, but I'd guess that it will be somewhere around the mid-2030s
As of now, this is the best timeline we have. Emirates is still very much investing in its Airbus A380s, as these planes are being overhauled with refreshed cabins, including a new premium economy product.
I think it's also worth mentioning that this timeline is very much subject to change. Just as coronavirus changed the airline industry in many ways, any major event that impacts global demand could cause Emirates to move forward A380 retirements.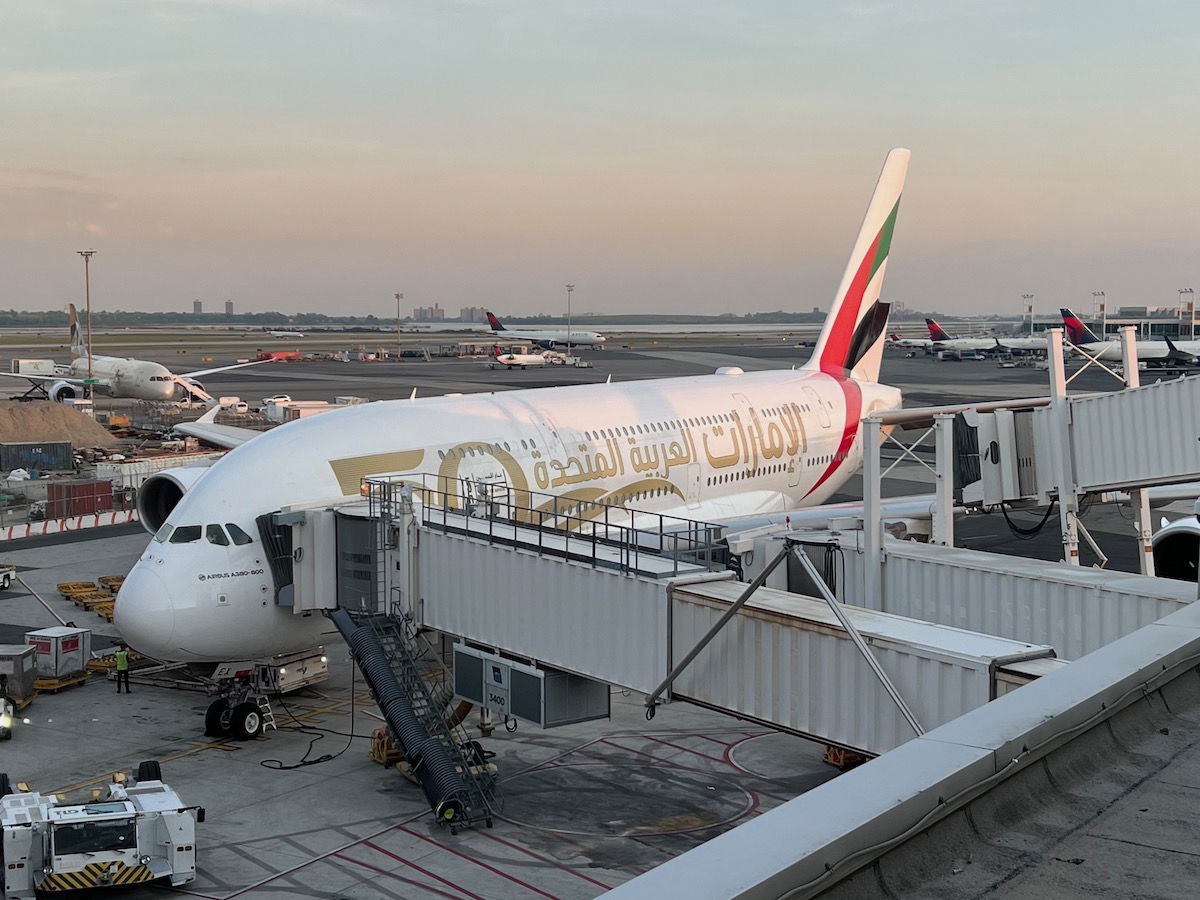 How Emirates will replace its Airbus A380 fleet
The Airbus A380 is by far the largest passenger aircraft in the world, so it goes without saying that it'll take a lot of frames to replace Emirates' fleet of A380s. Emirates has roughly 250 aircraft at the moment, split almost evenly between Airbus A380s and Boeing 777s. Eventually all of these aircraft will be retired, though Emirates has planned for that.
Emirates has nearly 200 aircraft on order, spread across three types of aircraft:
On top of that, Emirates has plans to soon order 100-150 more wide body jets, intended to more directly replace the A380. The plan is for these aircraft be delivered between 2027 and 2033, around the time that Emirates will retire A380s.
This order is expected to include more Airbus A350s, Boeing 777Xs, and maybe even some more Boeing 787s.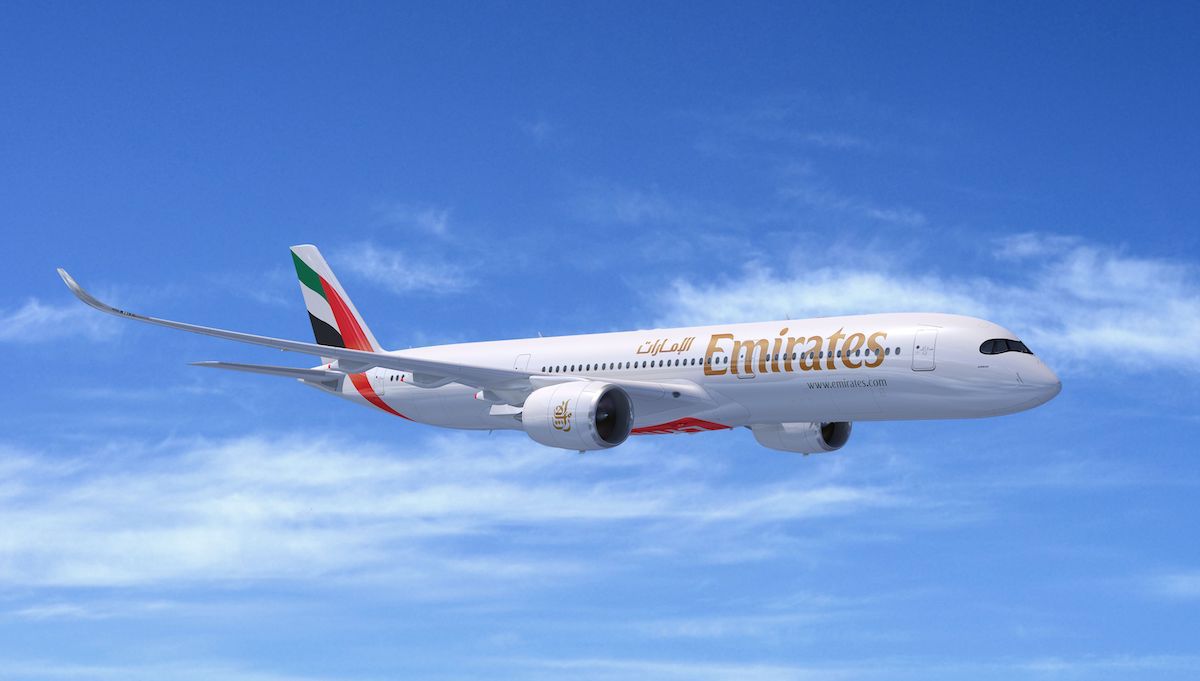 Will Emirates be the same without the Airbus A380?
There's no denying that Emirates has a huge halo effect from the Airbus A380. When people think of Emirates, they almost always think of the A380, and in particular the business class bar and first class shower. Even if someone never travels in a premium cabin, these are two instantly recognizable signature amenities of Emirates.
Arguably the A380's reputation has allowed Emirates to underinvest in other premium products. For example, Emirates' Boeing 777 business class is downright subpar, with seven angled seats per row. While the A380's amenities might be style over substance, I truly do believe that they give people the impression that Emirates is world class across the board, and causes people to overlook other shortcomings.
Without the Airbus A380, will Emirates maintain the same reputation? The A380 just has some extra real estate for airlines to play with, which you won't find on other aircraft. Could we still see Emirates introduce an onboard bar on Boeing 777Xs, even if it comes with a bigger opportunity cost?
Honestly, it's just kind of hard to imagine Emirates without the A380, because it's such a core part of the brand's experience.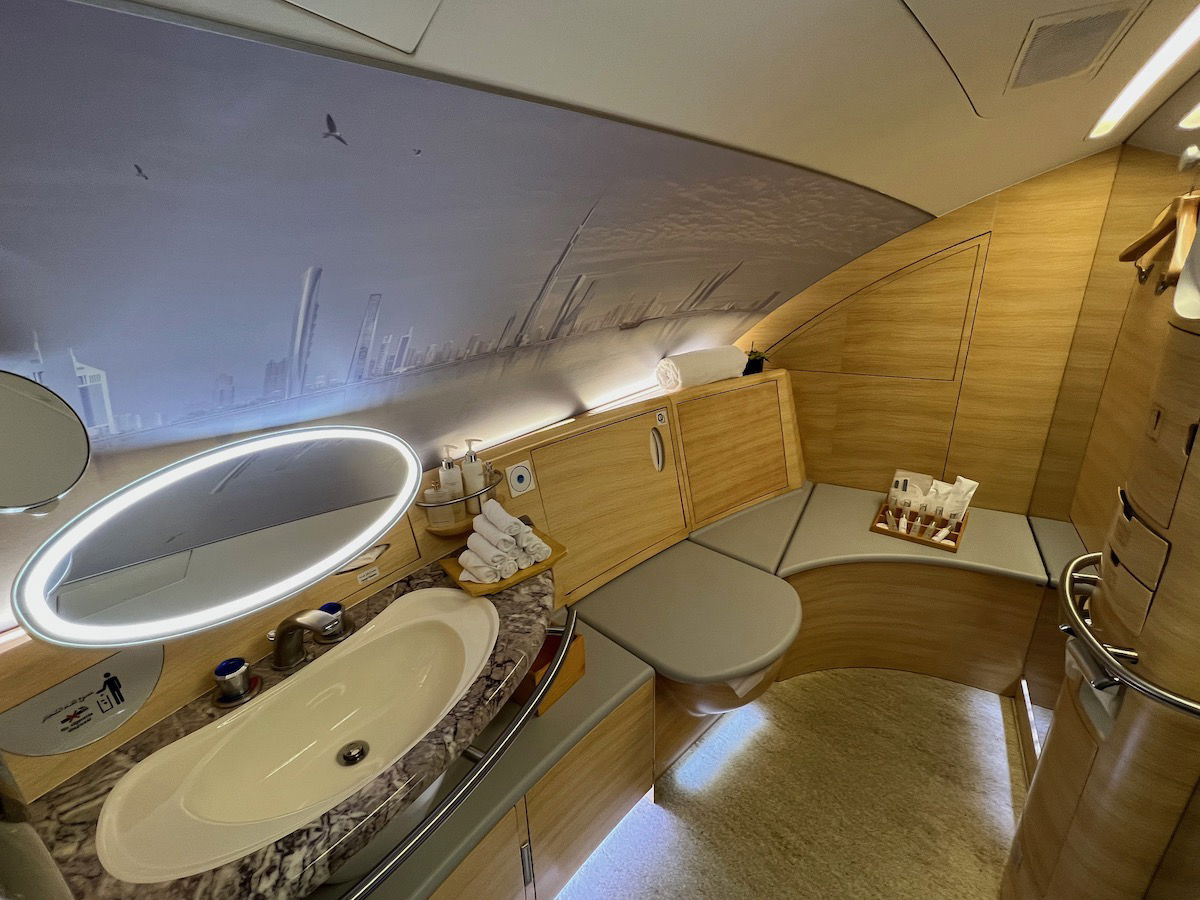 Bottom line
Emirates plans to start aggressively retiring its Airbus A380s as of 2032, so I imagine we won't see any more of these jets flying beyond the mid-2030s. This obviously remains subject to change, as a shift in global demand could cause Emirates to change that timeline.
Emirates has lots of other aircraft on order to eventually replace the A380 (with more orders on the way). Still, one has to wonder what Emirates will be like without the A380.
What's your take on Emirates eventually retiring the A380? Can you imagine the airline without the A380?