Emirates Airline has announced that it's partnering with Safran on new seats for much of its fleet, which could give us a hint as to what Emirates' new business class will be like.
Safran supplying seats for new Emirates fleet
Emirates is continuing its long-standing partnership with Safran, and has awarded the company contracts worth over $1.2 billion for future aircraft cabin seating. Specifically, Safran will supply seats for Emirates in business class, premium economy, and economy, on newly delivered Airbus A350-900s and Boeing 777-9s, as well as for reconfigured Boeing 777-300ERs.
For context, Emirates and Safran have worked together for many years. Safran produces Emirates' current economy and premium economy seats, as well as Emirates' A380 business class seat. Emirates' new first class suite, which will be installed on many future aircraft, is produced by Rockwell Collins, so that's not part of this agreement.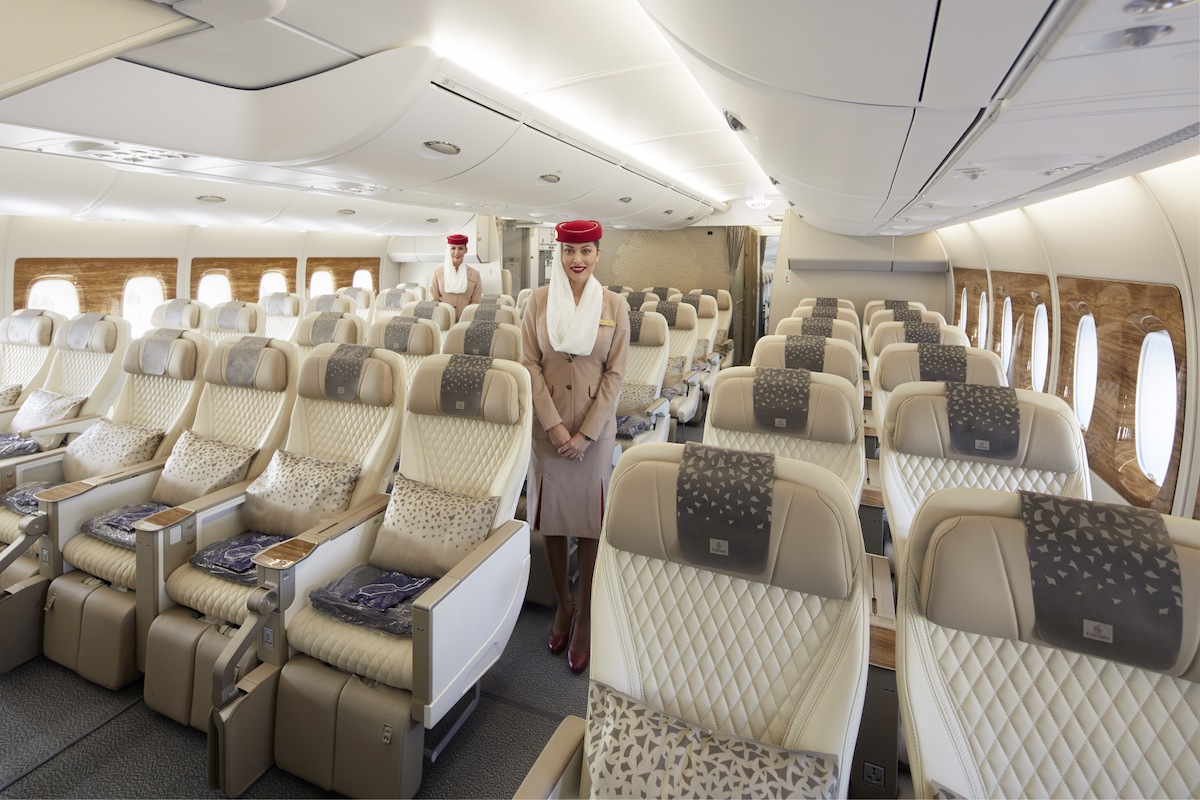 While details remain limited, Emirates is promising that the new seats produced in partnership with Safran will offer "a host of enhancements that set a new standard for comfort, privacy and convenience, including generous space and a bolder roster of luxurious features, stylish interior finishes and next level-technology in every cabin class."
Here's how Emirates President Tim Clark describes this announcement:
"Safran is a key partner for Emirates and we're working closely to reimagine and elevate our future cabins with smart design and the latest technologies. These have been decisive factors in our selection of seat types which will be customized for Emirates. Today's announcement is significant not only because it cements the partnership between Emirates and Safran, but also because it supports aviation manufacturing and the wider value chain in France and across Europe."
What does this mean for Emirates' new business class?
In 2024, Emirates will finally be introducing a new business class product. This is expected to debut on Boeing 777-300ERs as they start to be reconfigured. However, the plan is that the product retrofitted on those jets will also be installed on newly delivered Airbus A350-900s and Boeing 777-9s.
With Emirates confirming that it's working with Safran on the new business class seat, does that give us any hints as to what seats Emirates might select? I'd say yes, and I think one of two products is most likely.
Let me first acknowledge that it's possible that Emirates is working with Safran on a fully custom product. However, I think it's highly unlikely, given that Safran already has several existing products that Emirates might like, and those can be customized to Emirates' specifications. We're seeing enough production and supply chain delays with just about everything nowadays, and creating an all-new product only complicates that more.
Since this new business class product will be one that Emirates will use for years to come, I think there are several possible ways we could see this play out.
One option is that Emirates simply updates its current staggered business class product that's available on the A380s, and installs it on other aircraft. In the past, Emirates stated that this is what the plan was, though that was back when the 777X was supposed to be delivered in 2020, and not 2025 (or later). I hope that this isn't the direction Emirates goes, but it also wouldn't surprise me…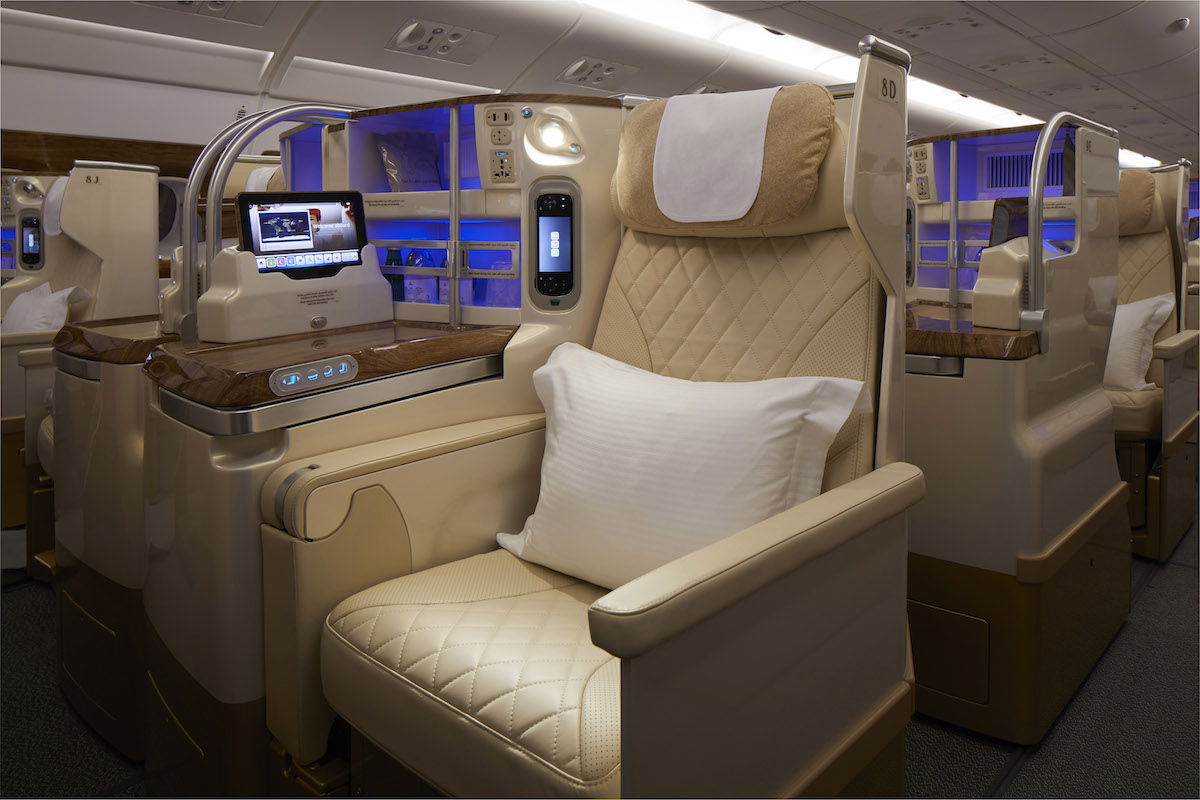 There are three other options that I'd say are real possibilities.
If Emirates wants to maintain a staggered configuration, I could see the airline selecting the Safran Unity seat, which is a staggered configuration with a door. This is the seat that Qantas is installing on its upcoming A350s, and it's also the seat Air India has selected for its future fleet.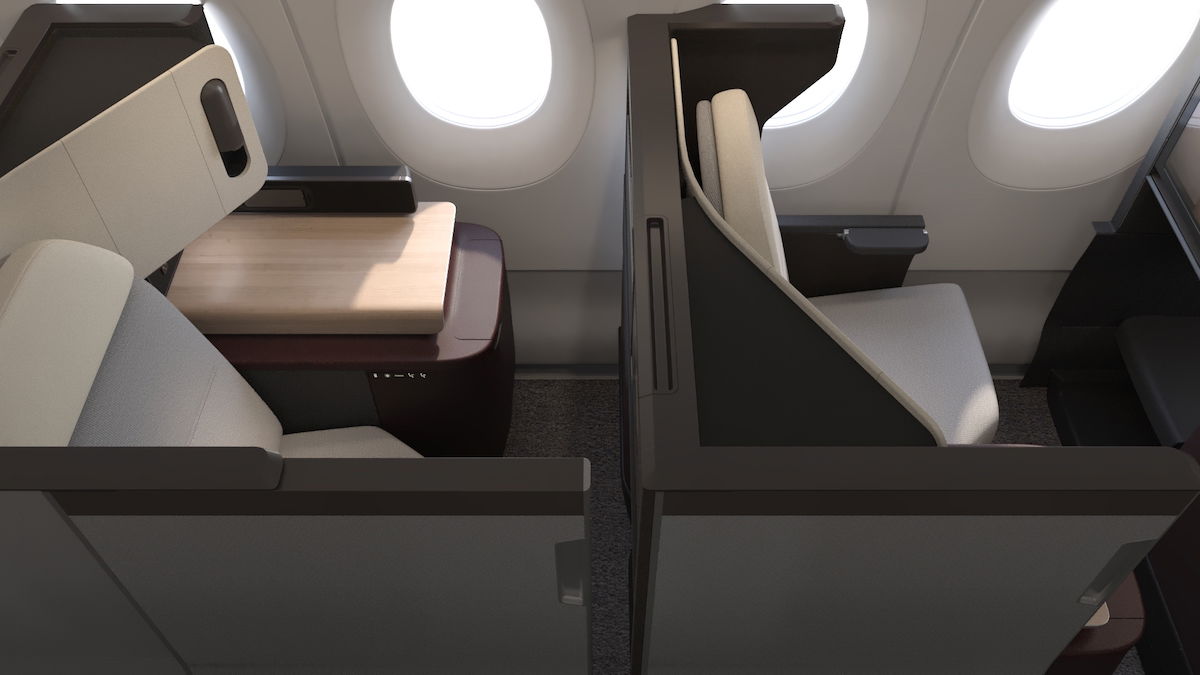 While I think the above is most likely, I could also see Emirates selecting the Safran Versa seat, which is a reverse herringbone seat with a door. This is the seat that Air France is installing on its newly delivered Airbus A350s, and it's an excellent product.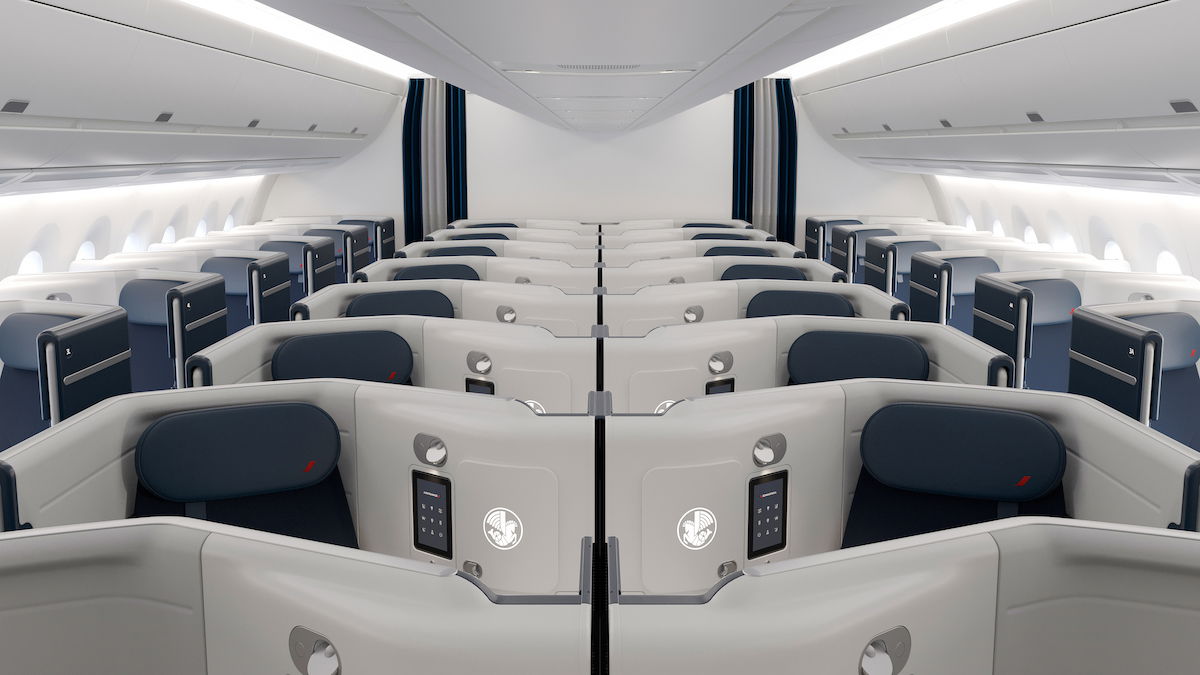 Last but most definitely not least, if Emirates really wants to "wow" passengers, there is one other option that I could see happening. Could Emirates install the Safran Fusio seat? All Nippon Airways has this product on select Boeing 777s, and it's by far the world's most spacious business class seat.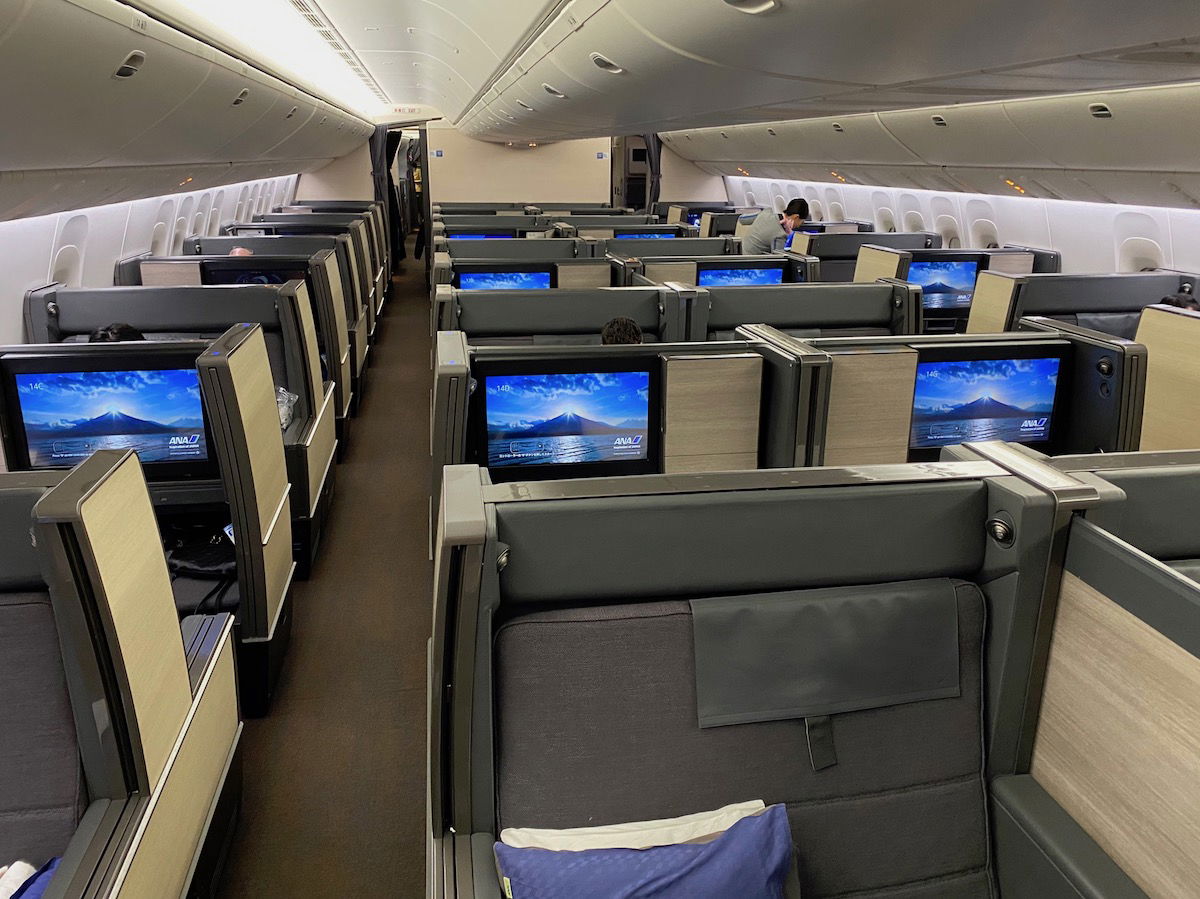 Obviously I'm rooting for the Safran Fusio product here. If Emirates were to reconfigure its 777-300ERs from seven angled seats per row to the Safran Fusio product, that might just be the greatest cabin retrofit we've ever seen.
However, I think it's unlikely the airline selects that. I think the Safran Unity seat is the most likely option (since Emirates seems to like staggered configurations), followed by the Safran Versa seat.
Bottom line
Emirates is partnering with Safran for the business, premium economy, and economy cabins, on its newly delivered Airbus A350-900s and Boeing 777-9s, as well as for reconfiguring existing Boeing 777-300ERs.
This isn't too surprising, given the longstanding partnership between the two companies. I think the biggest question now is which new business class seat Emirates will choose. Safran's three most impressive long haul business class seats are the Unity, Versa, and Fusio products, so hopefully it's a customized version of one of those. I think it's most likely Emirates selects the Unity seat, though I also wouldn't be surprised to see the Versa product. I would be surprised if Emirates selects the Fusio seat, though.
Of course all of this assumes that Emirates doesn't simply update its existing A380 business class seat, and install that throughout the rest of the fleet.
What are you expecting from Emirates' new cabins in light of the Safran partnership?