Emirates has just announced plans to invest $2 billion in the passenger experience, most of which will be spent reconfiguring existing aircraft. We can look forward to premium economy being installed on many planes, though unfortunately don't expect major changes to first & business class.
Emirates installing premium economy on 777s & A380s
At the beginning of 2021, Emirates revealed its highly anticipated new premium economy cabin. This debuted initially on newly delivered Airbus A380s, though the catch is that Emirates only has six A380s with these cabins, and Emirates has no more A380s on order. Emirates finally started selling its premium economy product for flights as of August 2022, on flights to key destinations, including London and New York.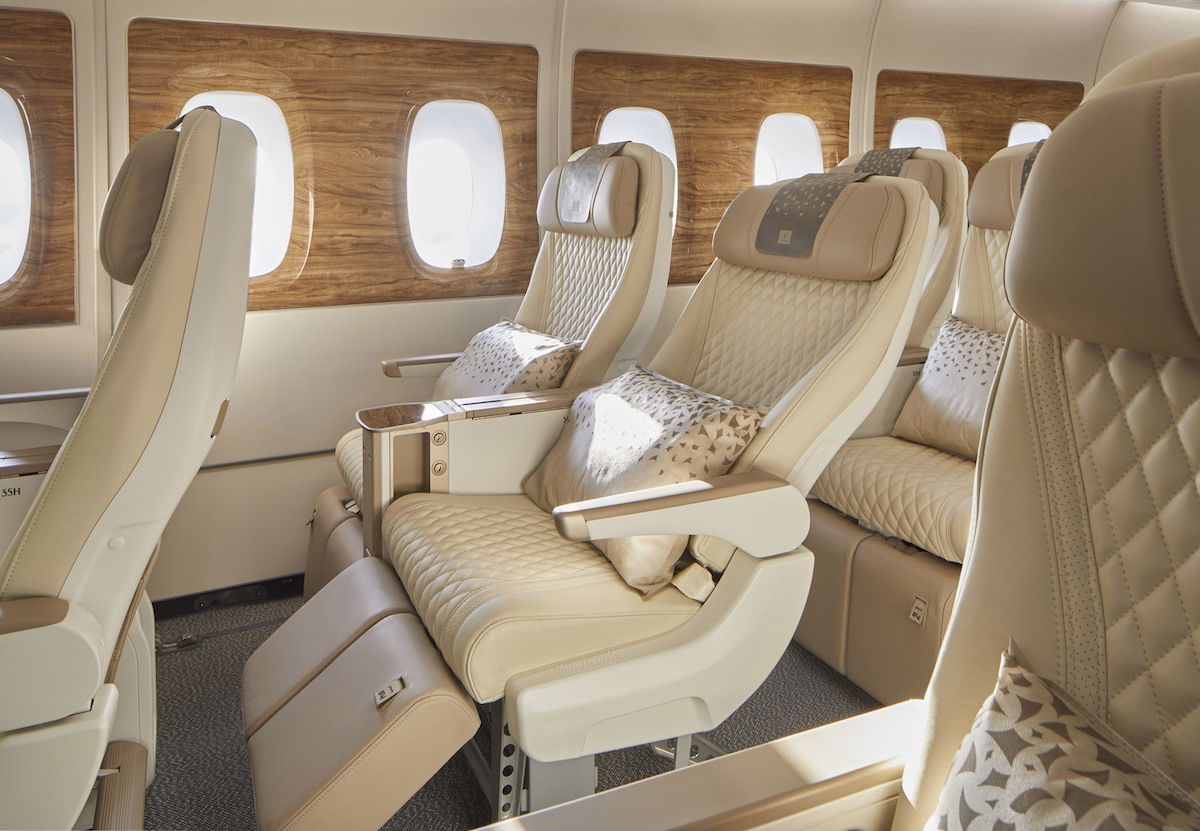 The initial plan was for premium economy to otherwise debut on the Boeing 777-9, but that jet is now delayed until 2025, representing a roughly five year delay. Obviously that presents a challenge, with the cabin won't gain much traction if it's on just six planes.
Emirates now plans to install premium economy on 120 existing aircraft, including the six A380s that already belong to Emirates' fleet. You can expect that these planes will be roughly equally split between Boeing 777s and Airbus A380s. The process of reconfiguring these planes will take around 18 months, but is only expected to start at the end of 2022 (meaning that best case scenario the project will be complete by mid-2024).
In terms of aircraft configurations, we can expect:
Emirates 777s will have 24 premium economy seats, in a 2-4-2 configuration; this will be immediately behind business class, and five rows of economy will be removed to make this possible
Emirates A380s will have 56 premium economy seats, in a 2-4-2 configuration; this will be at the very front of the lower deck, also replacing economy seats
Emirates' premium economy seats feature 40″ of pitch, and they're 19.5″ wide with 8″ of recline. Each seat also features a footrest and a 13.3″ personal seatback television. Emirates has also introduced enhanced service in premium economy, that's somewhere between what you'd expect in economy and business class.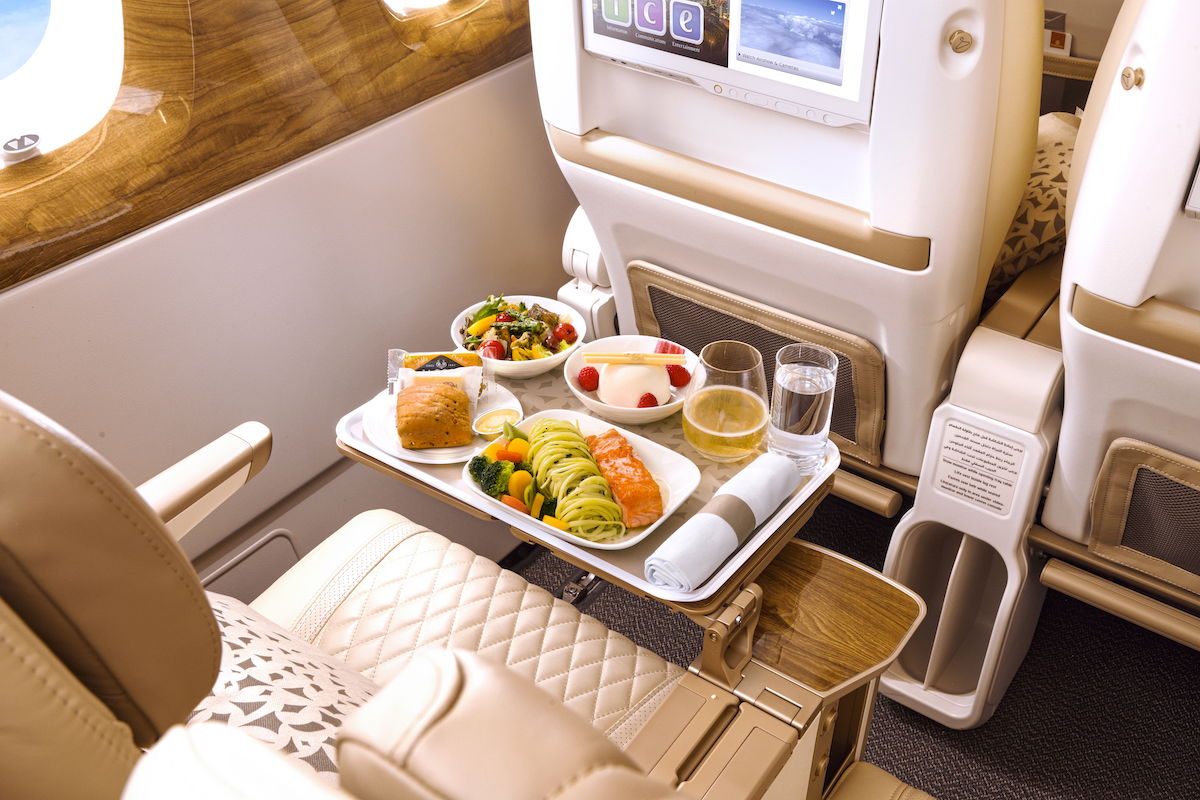 Emirates updating other cabins as well
The biggest change coming to 120 Emirates aircraft is that we'll see the introduction of premium economy. However, it's stated that Emirates will be refurbishing all cabins on these planes.
As it's described, "cabins will be retrofitted with new or reupholstered seats, new panelling, flooring and other cabin features." This is certainly better than nothing, however:
It doesn't sound to me like we should expect Emirates' new 777 first class to be installed on more planes (it's currently only available on nine 777s)
It doesn't sound like Emirates plans on introducing a new Boeing 777 business class, even though that's most definitely needed
Emirates' Boeing 777 business class product is incredibly disappointing, with angled seats in a 2-3-2 configuration. There simply shouldn't be a long haul business class product on a top airline with a middle seat that doesn't feature direct aisle access.
Now, at least that's what we know so far. It's possible that Emirates may have a surprise in store, and is just trying to undersell and overdeliver. In late 2021, when Emirates first revealed plans to install premium economy on more jets, Emirates President Tim Clark said:
"We are also considering a brand new Business Class product. More details will be revealed in due course."
It was hinted that Emirates might finally introduce a business class product with direct aisle access on 777s, much like we see on the A380. Unfortunately nothing further has been revealed on that front, so I don't necessarily think that's happening. But who knows, maybe we'll be surprised, and the airline just isn't ready to reveal more just yet.
It sounds to me like in other cabins we'll primarily see finishes changed to reflect Emirates' updated motifs. We're talking about the more muted tones Emirates uses nowadays, rather than the 1990s Las Vegas glitz theme that the airline is known for.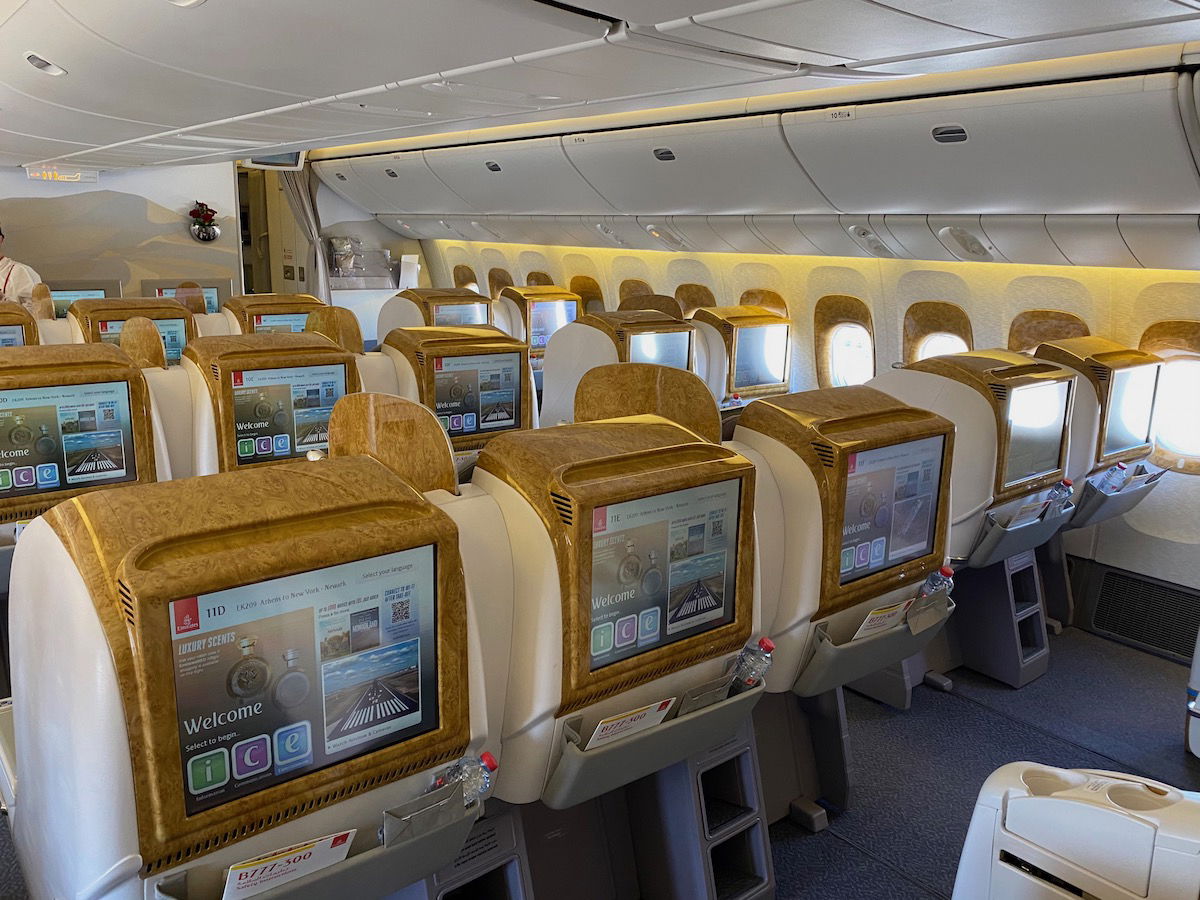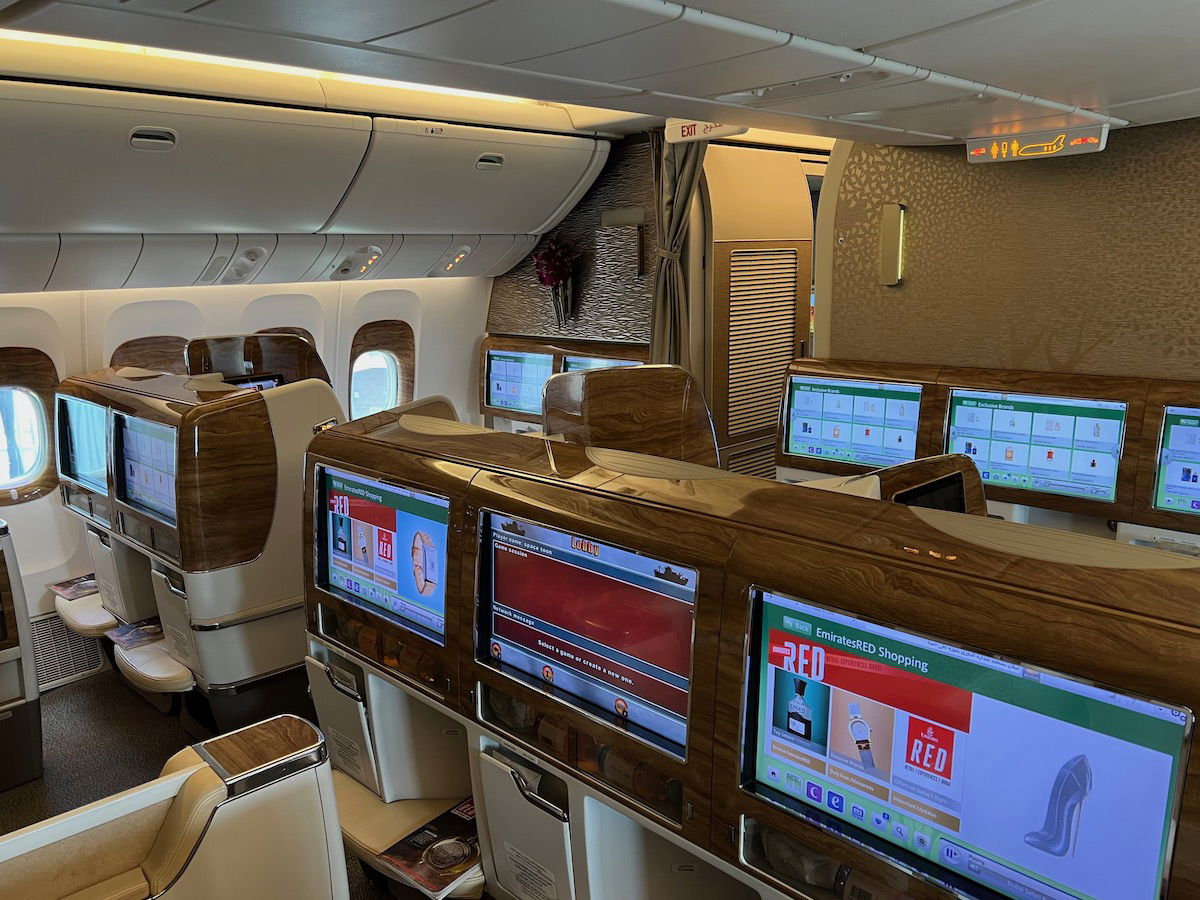 This is exciting, kind of disappointing
Emirates is such a strange airline sometimes. The Dubai-based carrier has been incredibly innovative in so many ways, but at times moves at a snail's pace, and is surprisingly uncompetitive. I'm happy to see that Emirates plans on introducing premium economy on 120 planes.
However, I still find it extremely disappointing that Emirates has no no plans to install the new first class product on more planes. This was introduced in late 2017, nearly five years ago, and still only nine planes have these new cabins.
Then you have the fact that the 777 is the backbone of Emirates' fleet, yet most 777s have angled business class seats in a 2-3-2 configuration. How can the airline make updates to these planes without installing a more competitive business class?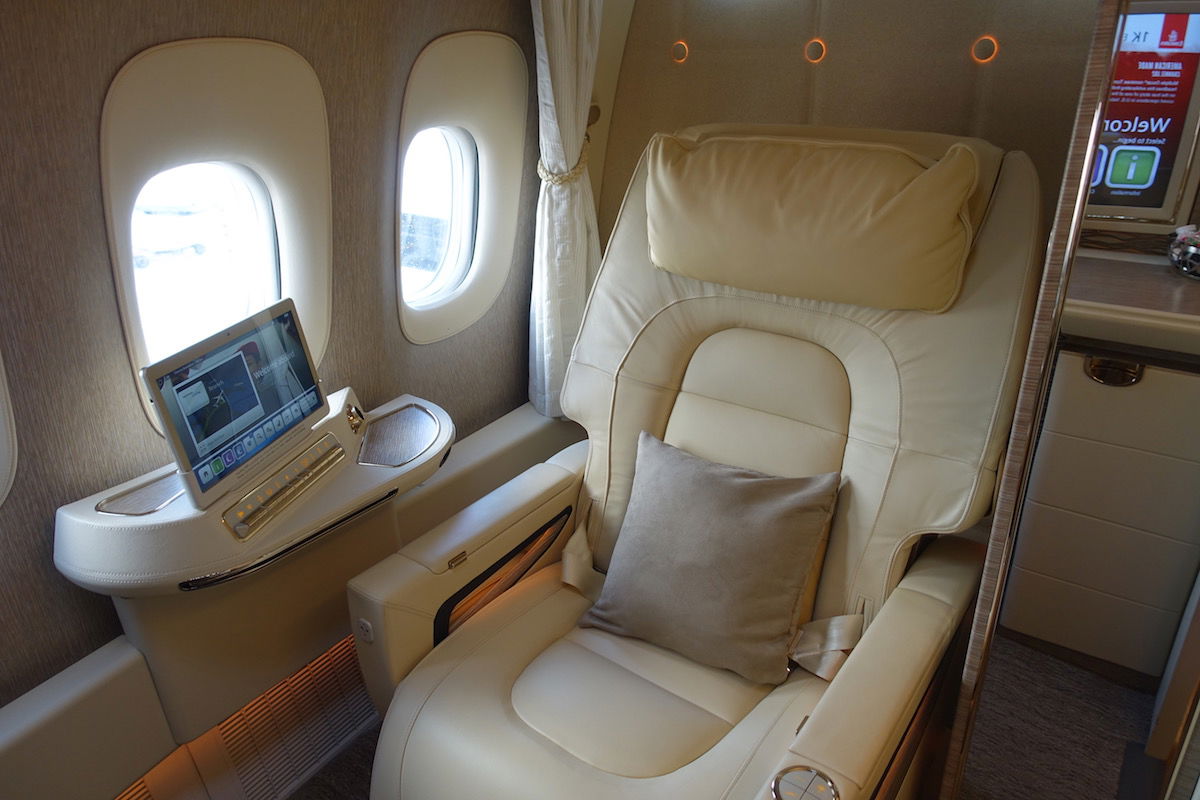 It seems to me that Emirates is in general relying a bit too much on the A380 halo effect, including the popular bar and shower. And to be honest, in a way I'm not sure I can blame the airline? I recently had a non-avgeek friend fly Emirates' 777 business class, and she said it was better than any other business class she has ever flown (and she has flown a lot of first & business class products). Yeah, I'm confused too…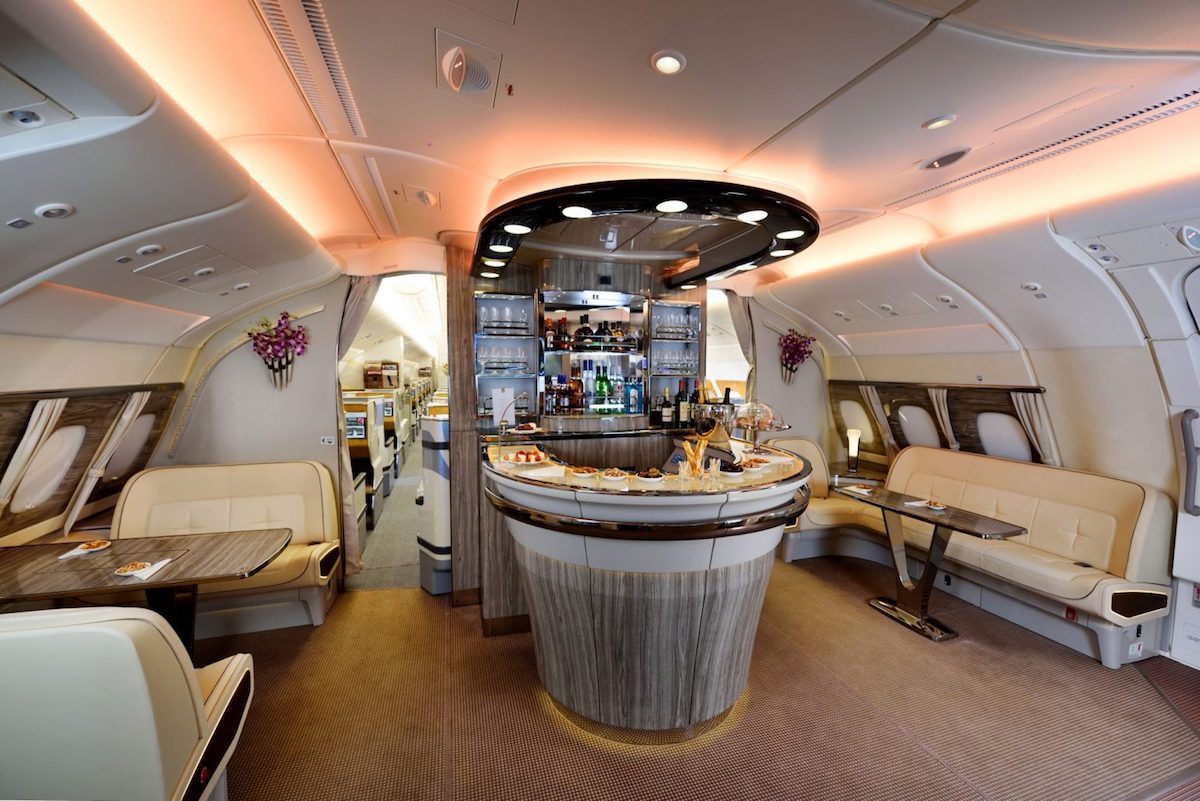 Bottom line
Emirates plans on installing premium economy on 120 aircraft, including a mix of Airbus A380s and Boeing 777s. The project is expected to start later this year, and should hopefully wrap up in 2024.
We can expect some updates to other cabins as well, though unfortunately there's no indication that we'll see Emirates' new first class installed on more planes, or that we'll see a new 777 business class. Who knows, maybe Emirates has a surprise in store.
What do you make of Emirates' plan to refurbish existing jets?