We've seen airlines around the world offer flights to nowhere during the pandemic as a way of engaging (otherwise) grounded travelers. EVA Air has operated speed dating flights, Thai Airways has operated flights over 99 holy sites, and a Facebook group has chartered an A380 just for fun.
About a week ago I wrote about how Emirates is about to operate an A380 flight to nowhere, with a unique angle. However, perhaps what's equally interesting is that the flight isn't anywhere close to selling out, and the airline is now throwing in a further incentive for people to book.
EK2021, an Emirates A380 flight to nowhere
On Saturday, April 10, 2021, an Emirates Airbus A380 will operate a flight to nowhere to celebrate the UAE's progress with its vaccination program, as well as to highlight Emirates' progress in vaccinating its staff. The idea here is that the flight will carry only fully vaccinated crew and passengers.
EK2021 will depart Dubai International Airport at 12PM, and will return at 2:30PM. The roughly 2hr30min flight will fly over various parts of the United Arab Emirates.
This flight will specifically be operated by Emirates' newest A380, which features its premium economy cabin, as well as its updated first, business, and economy cabins. Passengers can expect the full A380 experience on this flight, including entertainment, food, drinks, and more.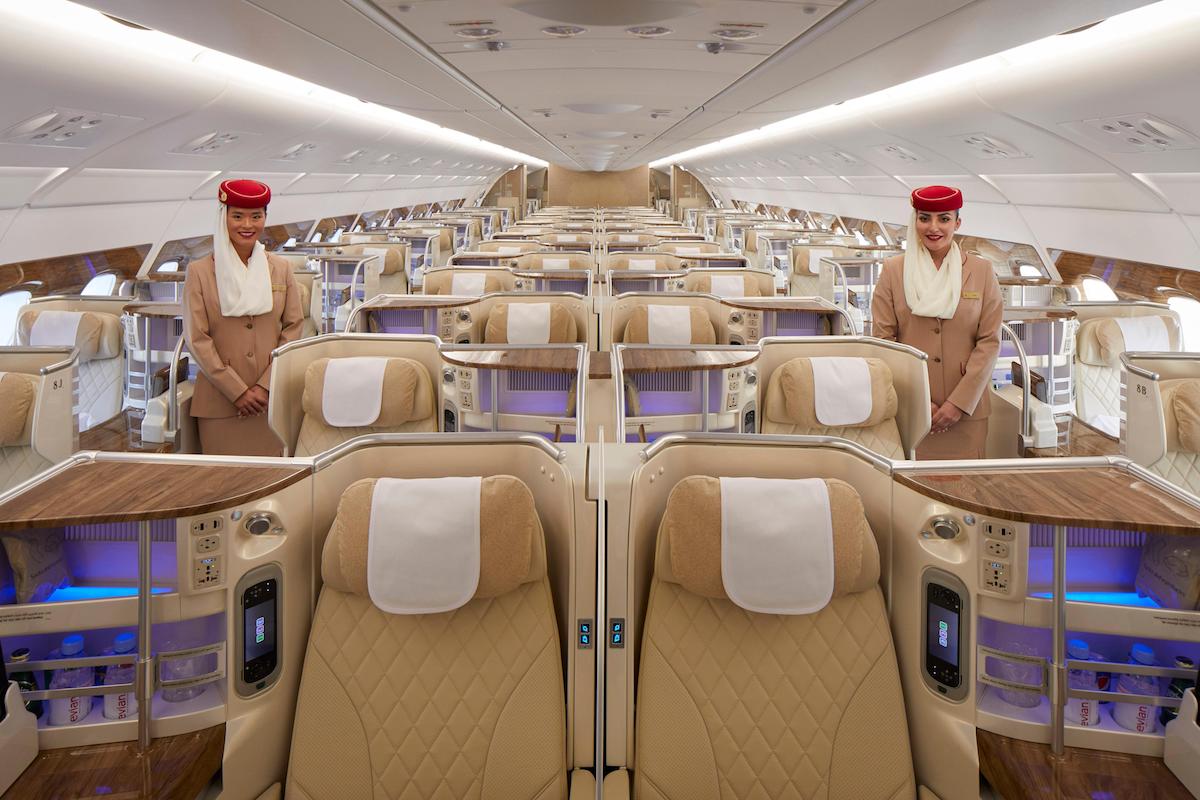 Emirates' newest A380 business class will be available on this flight
Emirates is also using this flight to showcase its safety measures, like biometric and contactless technology at check-in and during boarding.
The UAE is one of the leading countries in the world when it comes to vaccinating residents. As of now over 8.5 million vaccine shots have been administered in the country, which have been received by over half of the UAE's population.
How expensive are tickets?
Even if you're willing to travel to the UAE, unfortunately tickets aren't available to everyone. Tickets for EK2021 are initially only available to UAE citizens and residents who have completed the two week period after their second dose of the COVID-19 vaccine.
Tickets can't be purchased online, but rather have to be purchased either by Emirates' cell center or at a sales office in the UAE.
Pricing for tickets is as follows:
Economy tickets cost 1,000 AED (~272 USD)
Business tickets cost 2,000 AED (~544 USD)
Interestingly first and premium economy tickets aren't being sold. I'll be curious to see if some economy passengers are seated in premium economy, and some business class passengers are seated in first class, or if those cabins will just remain empty.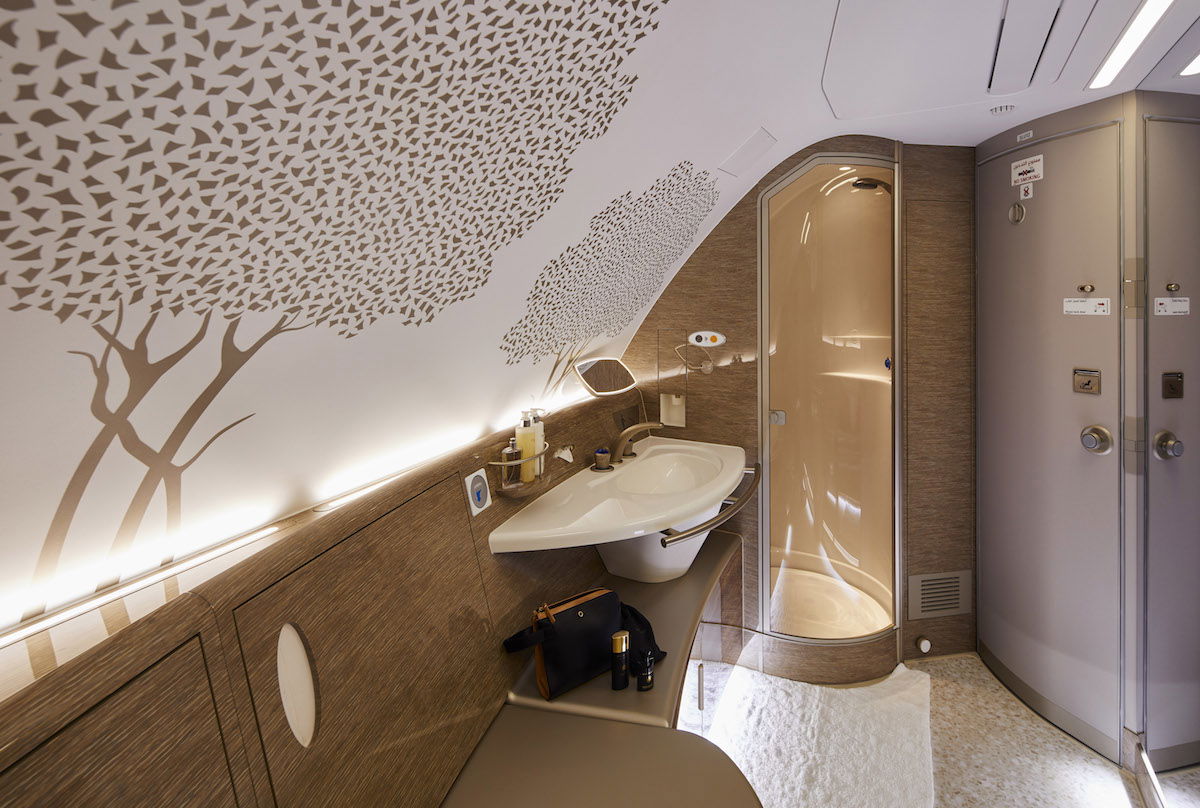 It sounds like there will be no showering over the UAE on this flight
All fares collected for this flight will be donated to the Emirates Airline Foundation, which is the airline's charity organization that supports projects around the world.
Passengers will be required to bring their UAE ID or passports, as well as vaccination certificate. On top of that, all customers will be provided pre-departure rapid COVID-19 testing free of charge, and mask wearing is still required at the airport and on the plane (it's not entirely clear if the COVID-19 testing is optional or mandatory).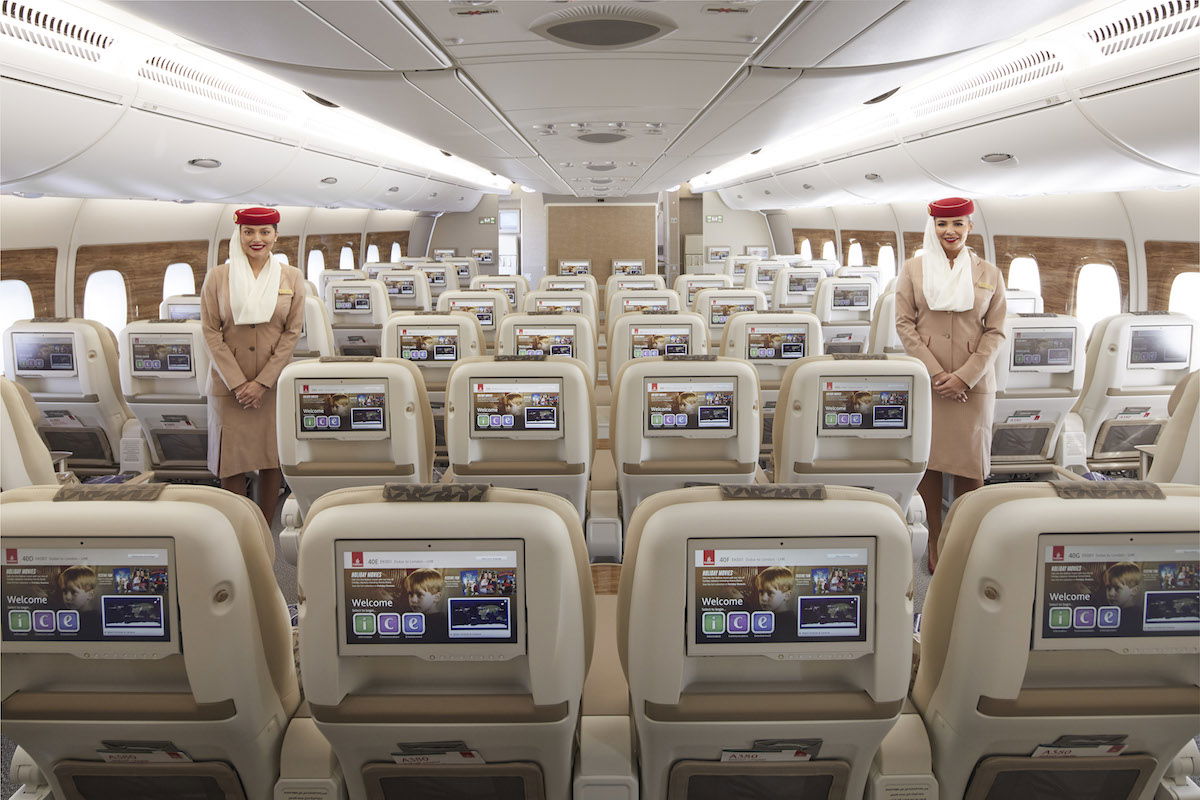 The plane operating this flight will feature Emirates' new premium economy
Tickets for this flight don't seem to be selling well
In the past when airlines have put special flights to nowhere on sale, they've typically sold out in no time. That doesn't seem to be the case for this Emirates flight. How do we know?
Emirates has announced on Twitter that flights are still on sale, and on top of that is now offering all passengers on the flight business class lounge access on the ground, plus 20% off at duty free.
As I stated when I first posted about this about a week ago, this is no doubt a cool concept for avgeeks, but I'm not fully sure I get the logic here, and that goes beyond the (reasonable) environmental concerns that people have.
For one, all passengers will be vaccinated, yet all typical coronavirus precautions will still be in place. Airlines have spent the past year convincing us that flying is safe even for non-vaccinated travelers, so what exactly is supposed to make this flight different in that regard? Why should we care if other people on the plane are vaccinated or not, if flying is safe even for the unvaccinated?
Don't get me wrong, it's totally reasonable that there are no mask exceptions being made for this flight, but then I also don't get the point of using the flight to showcase how everyone is vaccinated, and what the future of travel will look like.
And is the pre-flight COVID-19 testing intended to make passengers feel more comfortable, or what? Wouldn't that be better offered on a flight where not everyone is vaccinated, where there's a higher risk of people both having and spreading coronavirus?
Bottom line
Emirates will be operating a one-off A380 flight to nowhere on April 10, intended to celebrate the vaccination progress for both the country and the airline. Tickets are on sale in economy and business class, and all fares collected go to charity.
While tickets went on sale about a week ago, it seems like they haven't been very popular, as Emirates is now throwing in more incentives to book.
What do you make of Emirates' A380 flight to nowhere?