Hello from Toronto! For the second to last segment of my review trip, I flew Air Canada's Boeing 777-300ER business class from Frankfurt to Toronto (prior to connecting on a Boeing 787-8 from Toronto to Miami).
I hadn't flown Air Canada's long haul business class in several years, so was looking forward to seeing how the product was holding up. While much of the experience was solid, unfortunately the service on this sector left a bit to be desired. Let me share a few impressions, and then I'll have a full trip report soon.
Air Canada 777 business class: what I liked
Air Canada has reverse herringbone seats in business class on its Boeing 777s. While these seats aren't unique to Air Canada, they're definitely among the better hard products you'll find across the Atlantic.
I think Air Canada also deserves some credit for its product consistency across its long haul fleet. There are some flashier new business class seats out there, but Air Canada does a great job offering these seats across its long haul fleet, so you always know exactly what you're going to get. Consistency is underrated, in my opinion.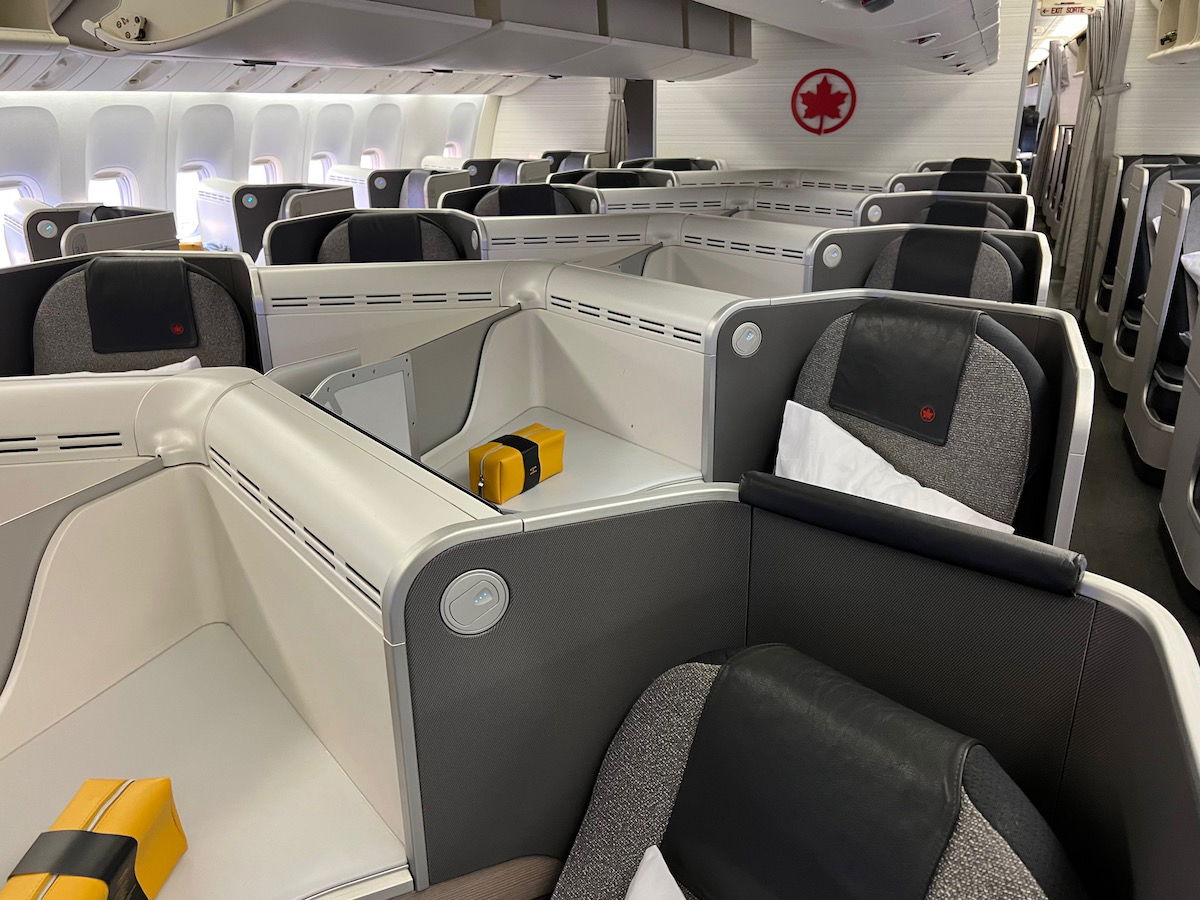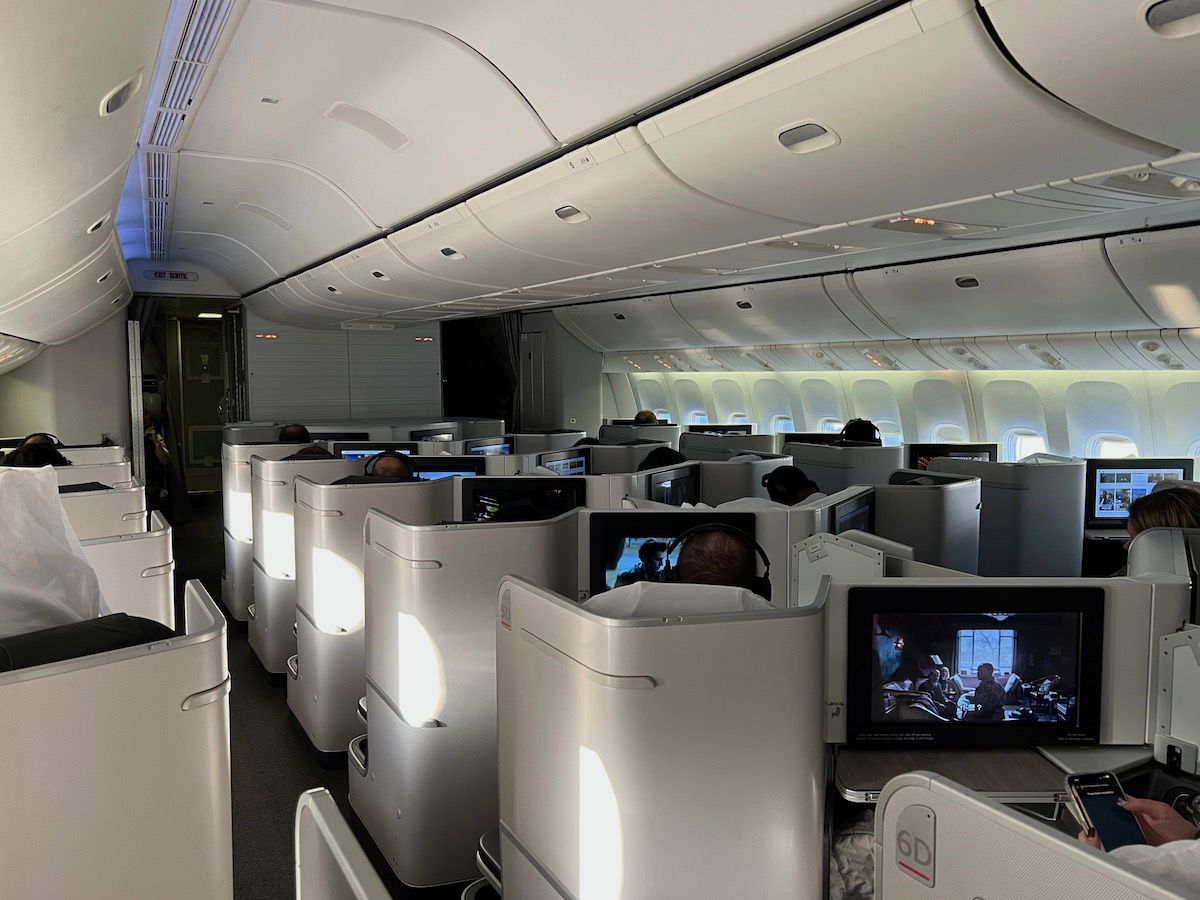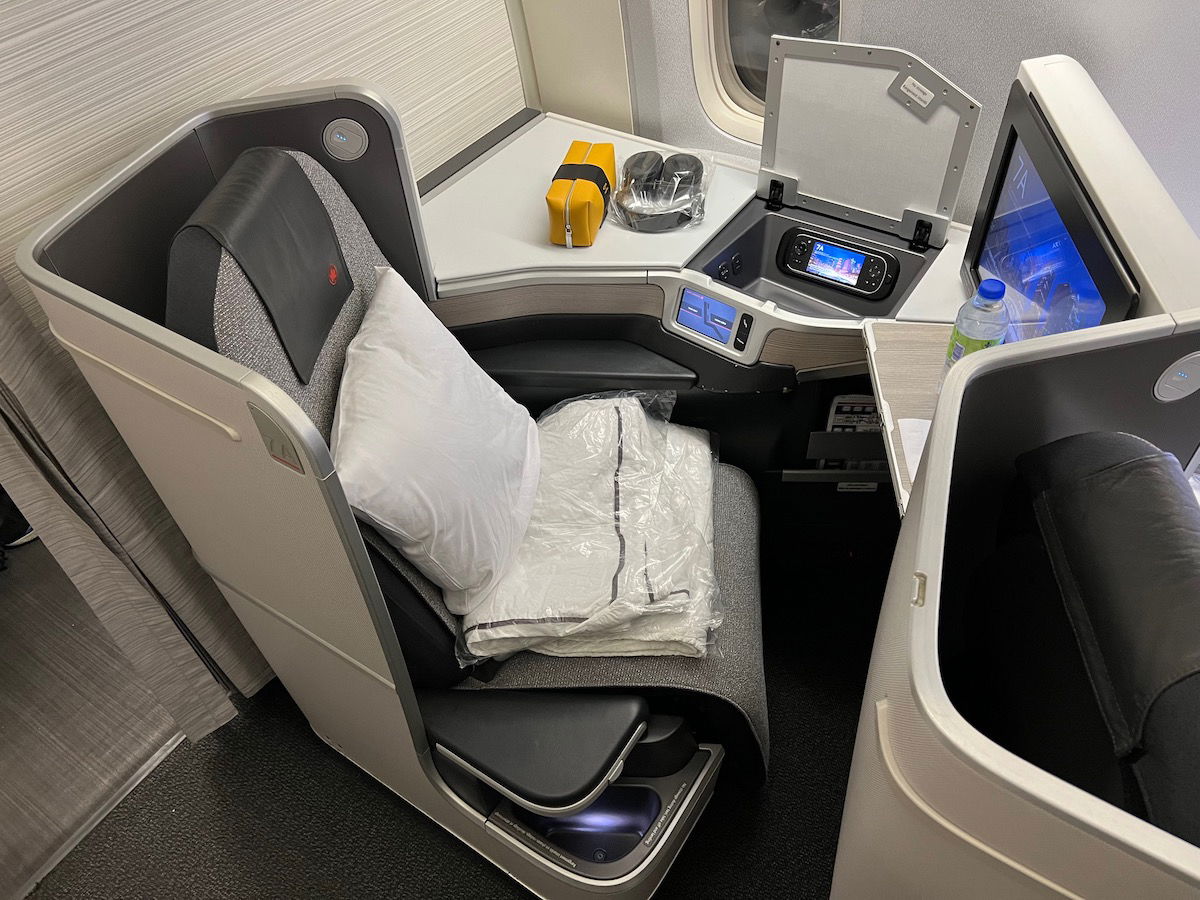 Something that really helps with getting comfortable and resting is that Air Canada has individual air nozzles on its 777s. Given how common of an issue warm cabins can be, I was very happy to see that.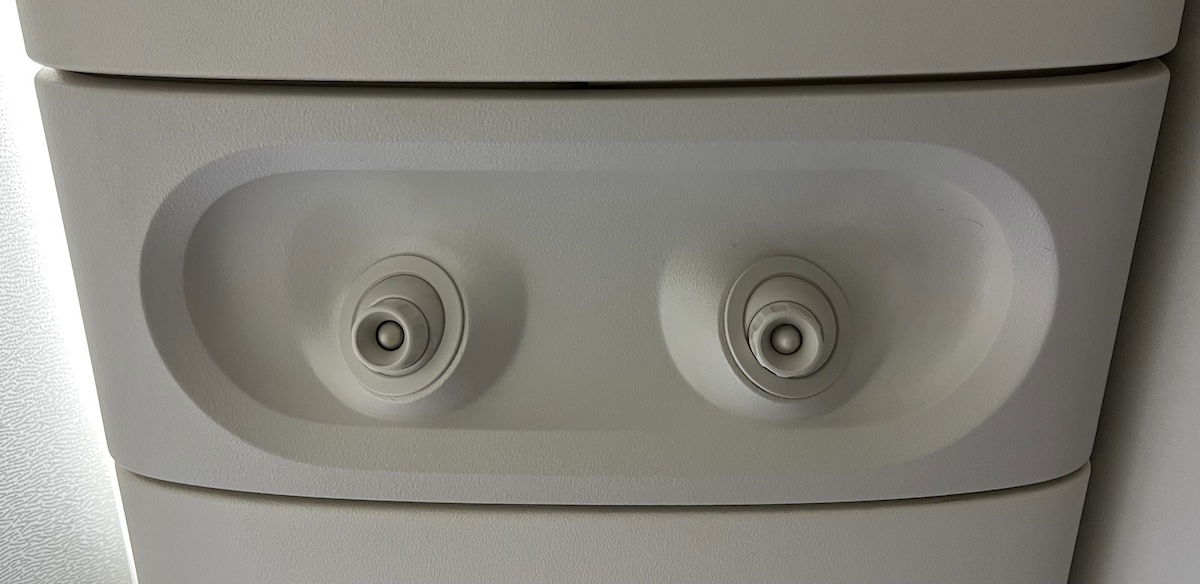 I also found Air Canada's entertainment and Wi-Fi to be very good. The entertainment selection was extensive, and on this flight I finished the first season of The White Lotus.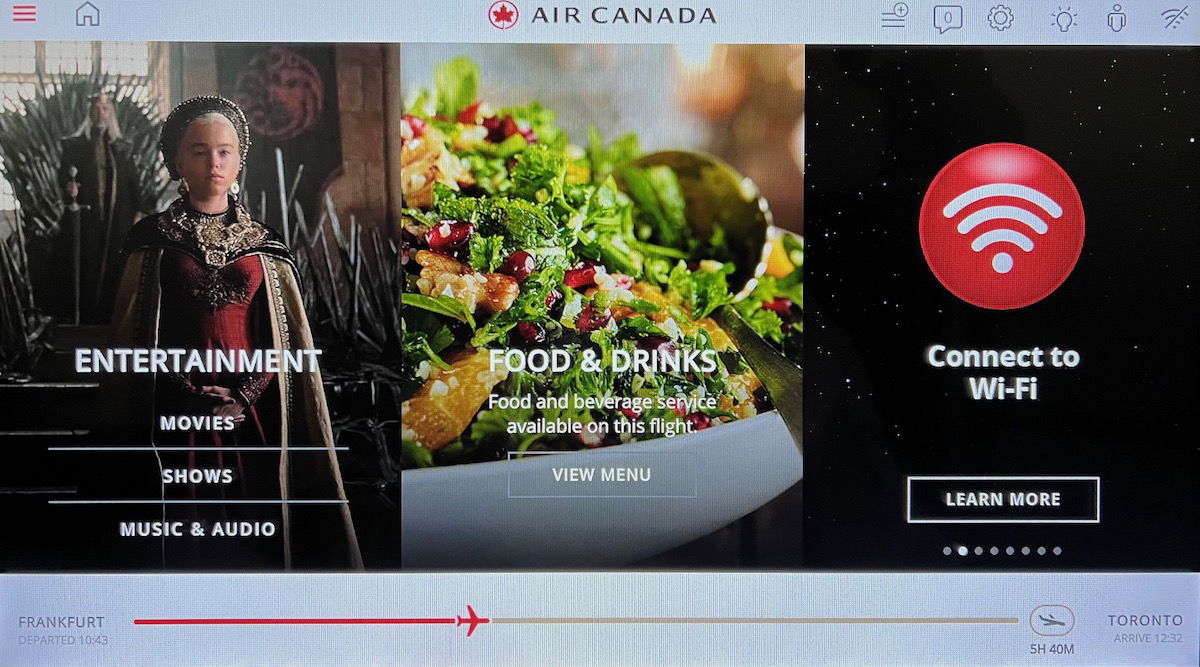 For a long haul flight, I found the Wi-Fi pricing to be reasonable, at 27.75 CAD (~21 USD) for a streaming pass for the entire flight, with no data caps. Speeds were good as well.
At the end of the day business class is primarily about the seat, and when you add in fast and reasonably priced Wi-Fi and good entertainment, that covers much of the experience.
I also liked Air Canada's amenities, including the Acqua Di Parma amenity kit. The airline recently started offering these, and they're almost identical to the kits that Etihad used to offer.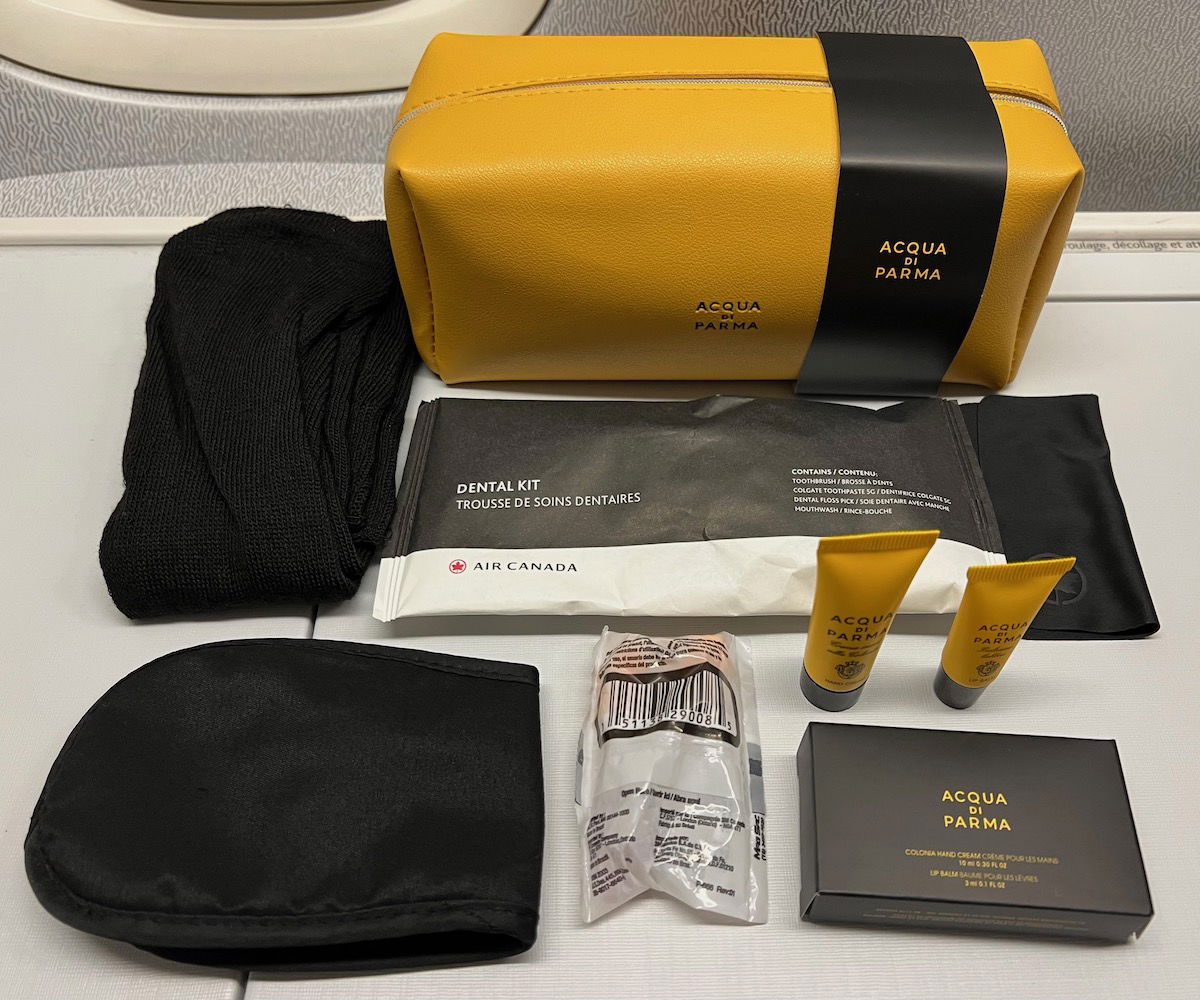 Lastly, I appreciate that Air Canada offers a pillow, blanket, and mattress pad. I can't say I loved the color scheme (I think Air Canada should add some pops of color to the cabin, and bedding might be a good way to do that), but the pillow was substantial, and blanket was cozy.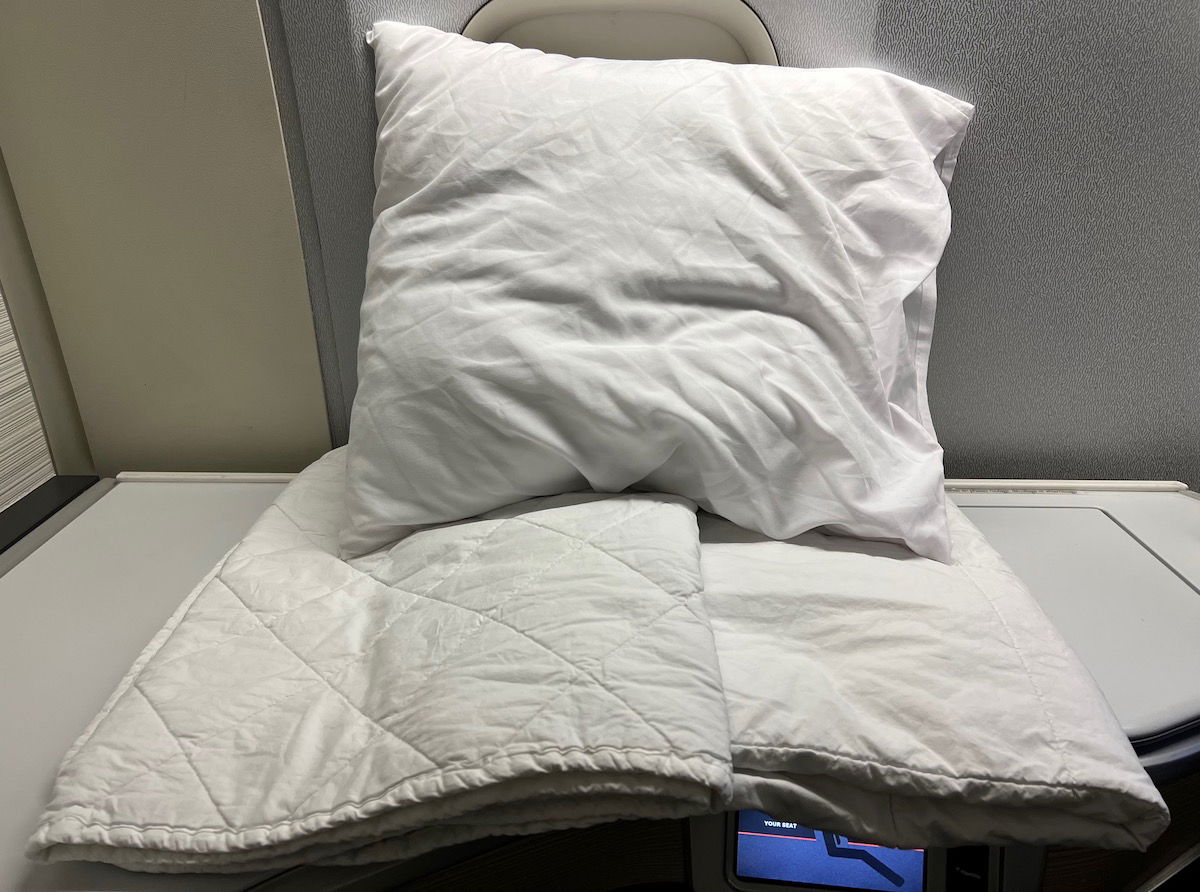 Air Canada 777 business class: what I'm lukewarm about
On this roughly eight hour flight to Toronto, lunch was served after takeoff, and then a snack was served before landing. There were some aspects of the meal service I quite liked, while others I didn't care much for.
The main service started with nuts and drinks. I had a glass of champagne, and it's quite nice that Air Canada serves Laurent-Perrier.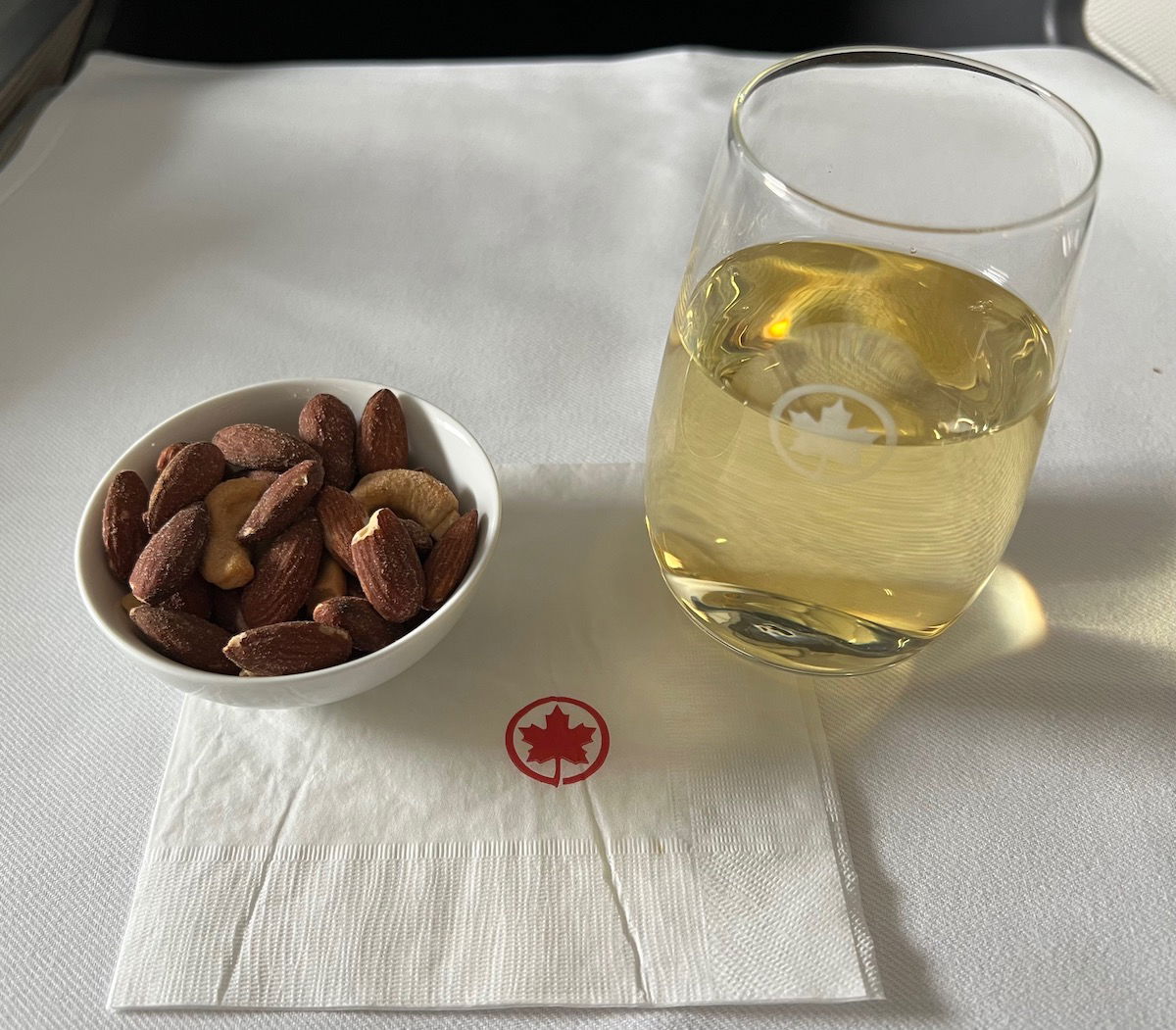 After that, there was an appetizer consisting of lemongrass braised prawns with mango compote, and a pretty bland salad. I thought the appetizer was quite good.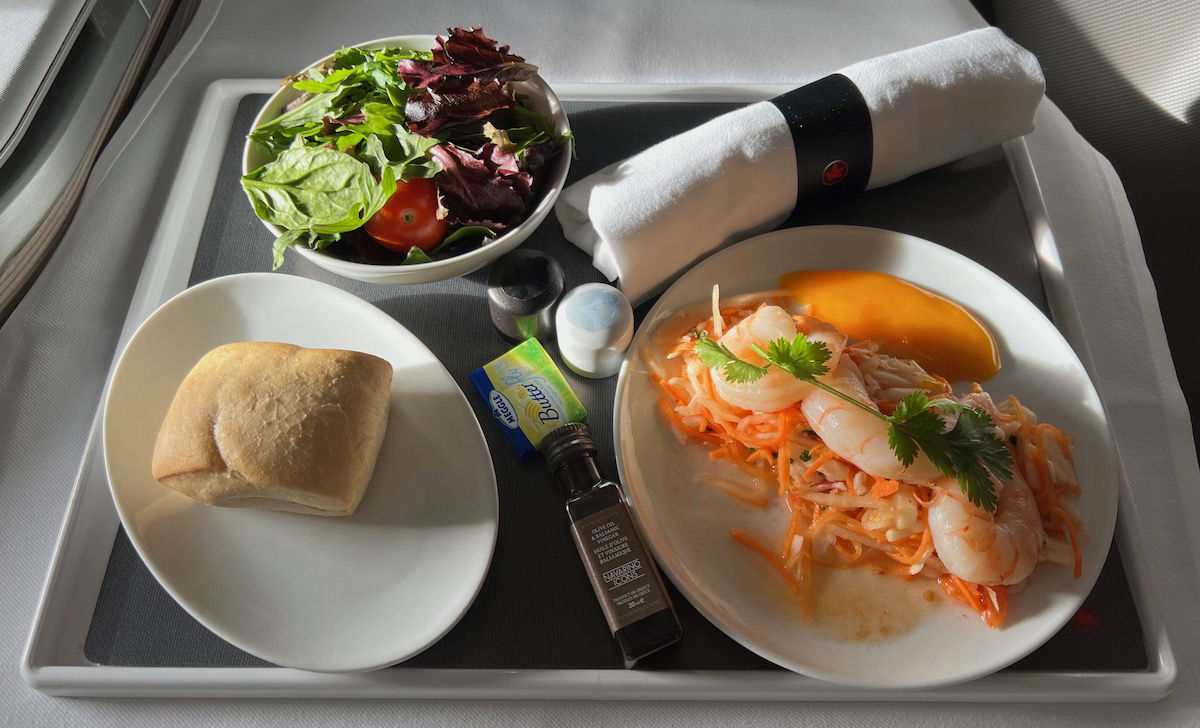 For the main course I ordered the pike perch fillet, with cherry tomato sauce, tomato rice, broccoli and zucchini. This dish was okay — it wasn't bad, but certainly wasn't memorable either.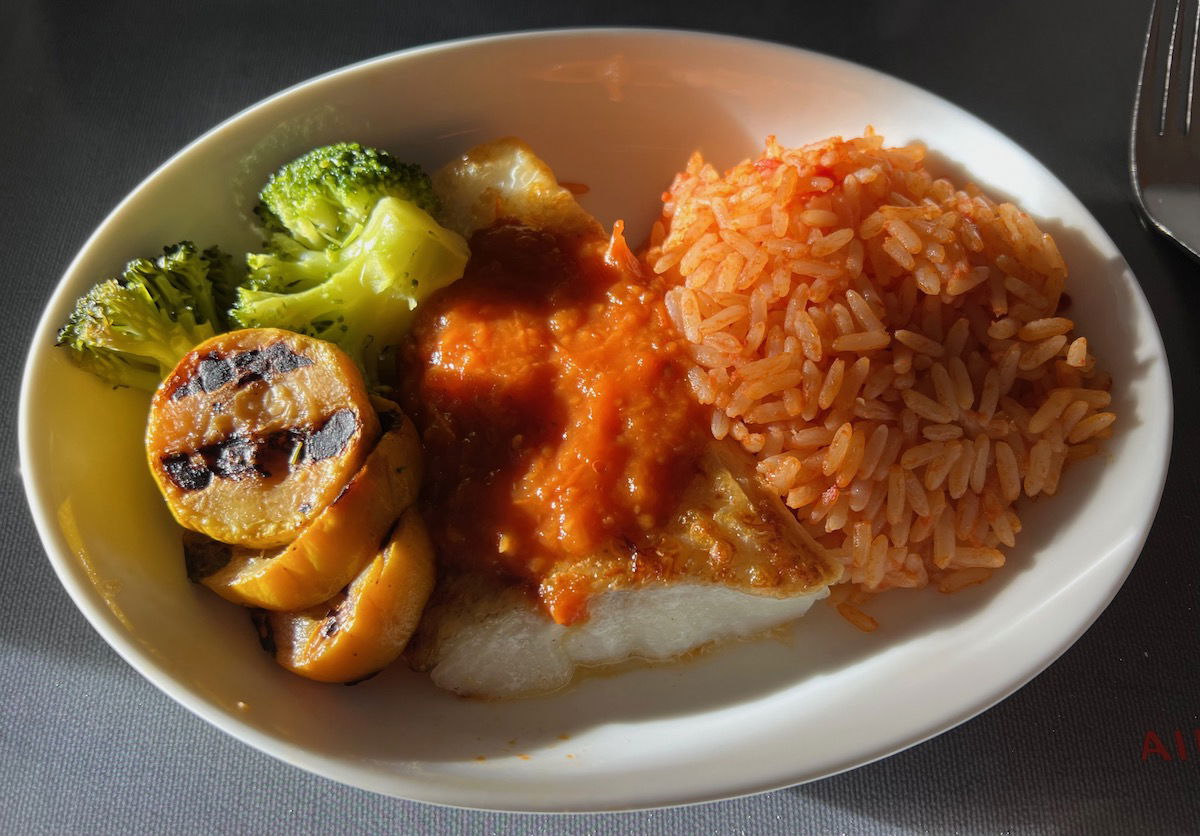 There was then the choice of a fruit plate, cheese plate, and/or chocolate crumble cake. I selected the cheese and cake, and enjoyed bites of both.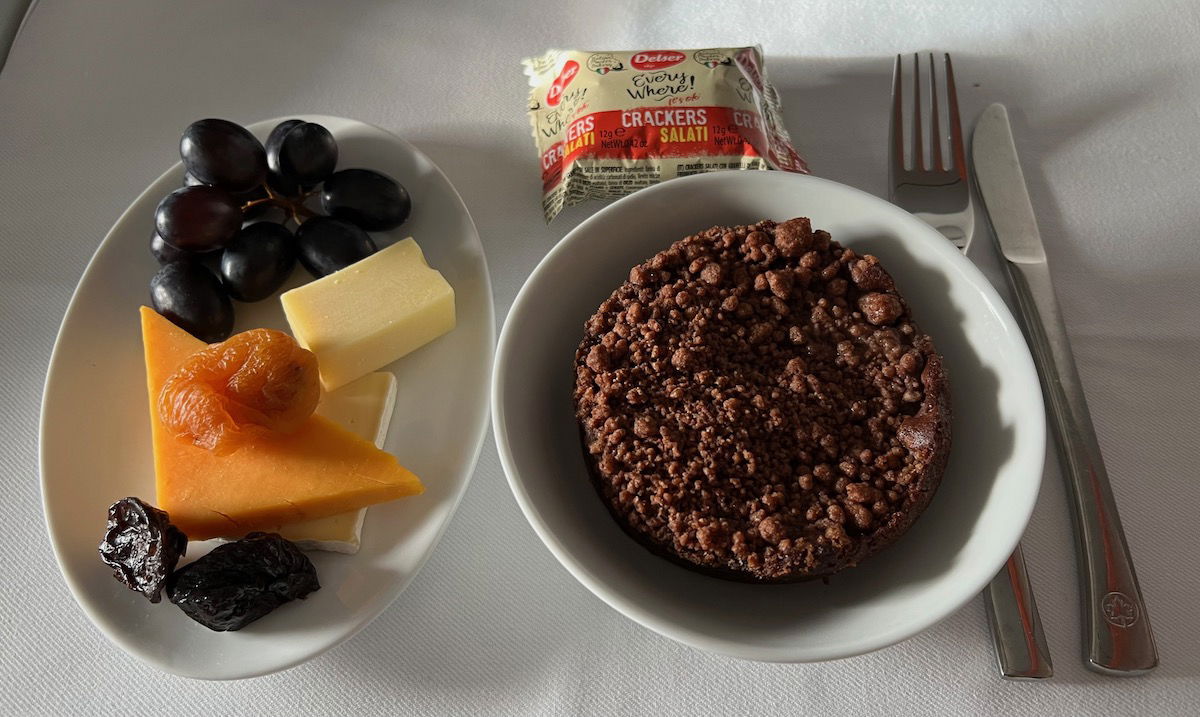 I also love that Air Canada has proper cappuccinos in business class, and I wish we'd see that on US airlines.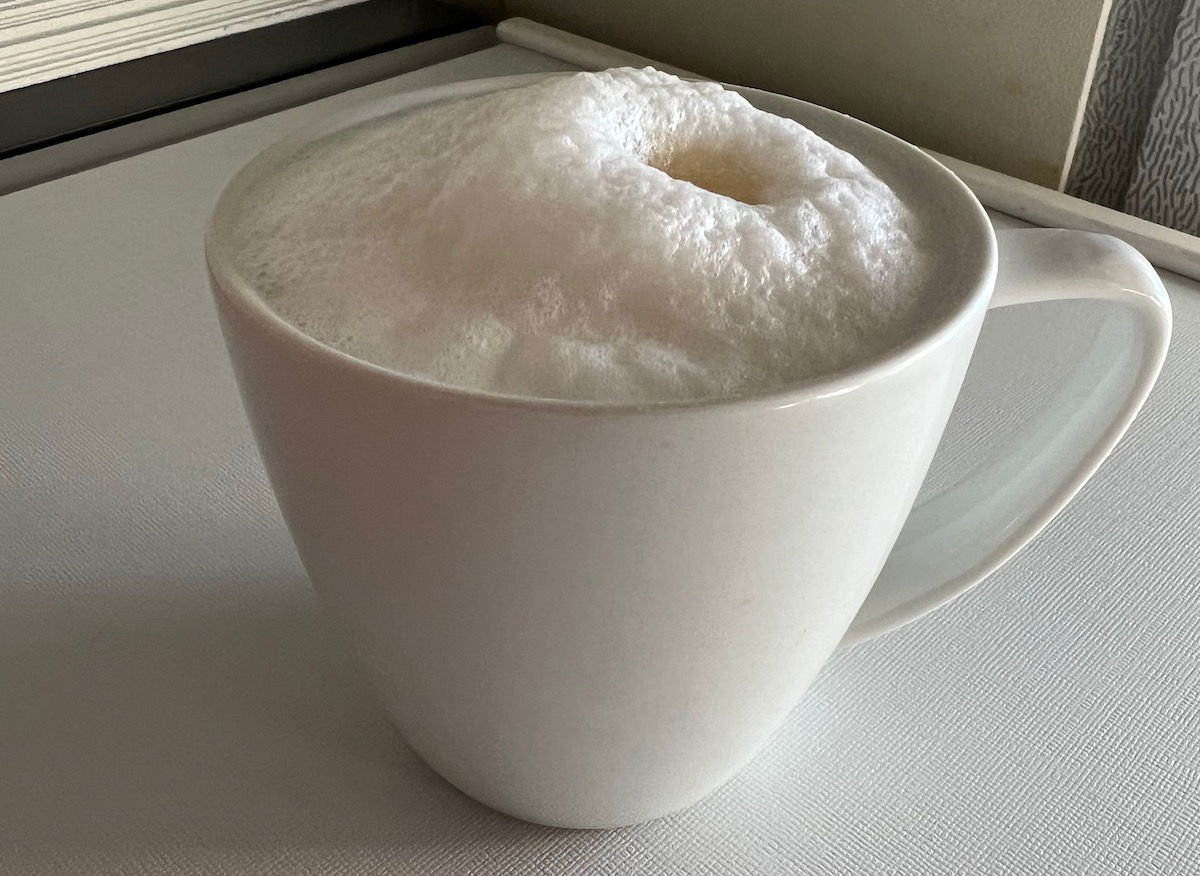 I thought the first meal was pretty good on balance. Then for the pre-arrival meal, I was a bit disappointed that there was no choice. The snack consisted of a pesto pasta salad with thyme chicken, a fruit salad, and a box of chocolates. There was also a hard, room temperature, packaged roll. Bleh.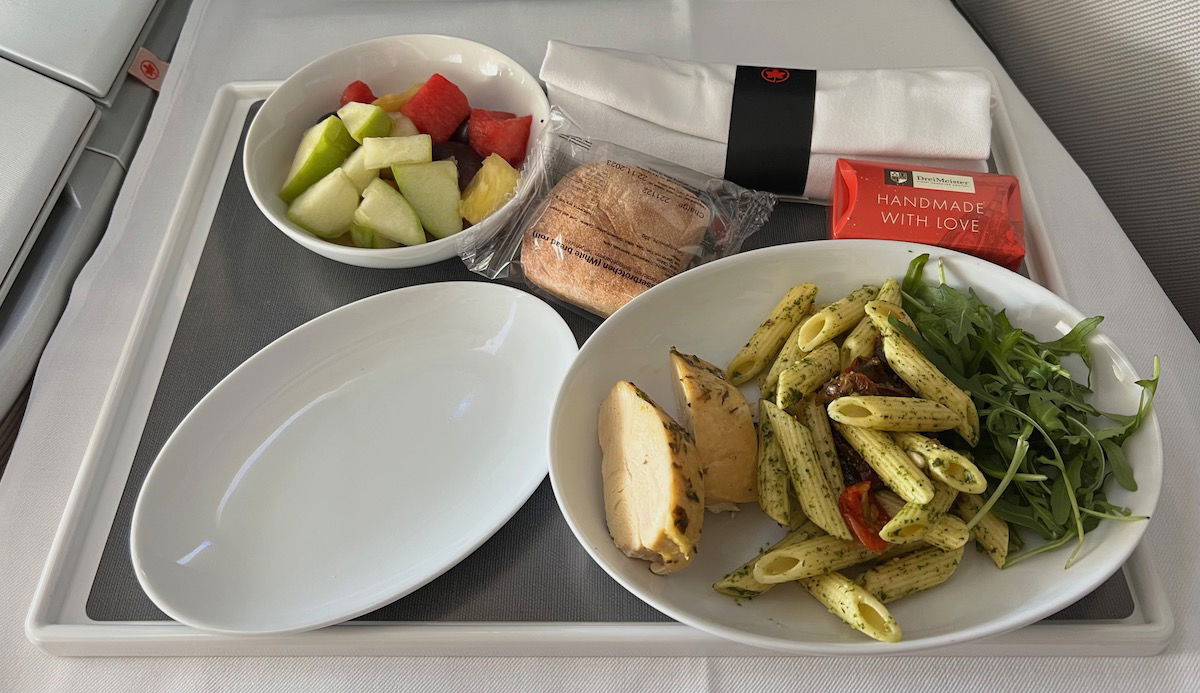 Air Canada 777 business class: what I didn't like
While Canadians are known as being our friendly neighbors to the north, that doesn't seem to consistently apply on Air Canada. Here's the thing — the crew didn't actually do anything wrong. They were very efficient with their service, and they weren't actively rude. However, that's about all I can say.
The crew just came across as being exceptionally indifferent. It was clear that they were going through the motions, doing the bare minimum they had to. Nothing more, nothing less.
There was no "welcome aboard" at the door. When menus were handed out during boarding, the flight attendant simply held it out without saying a word. There was no greeting or smile.
That service level continued throughout the flight. The crew mostly spoke in fragments ("drink?"), and there wasn't much proactive service. When a glass was empty, there was never the question of "would you like another one?" Rather you had to explicitly ask. Even though this was a daytime flight, I didn't once see the crew passing through the cabin between meals to see if anyone wanted anything.
I've certainly had much worse service in my life, but I'm not sure I've had more indifferent service.
I think unfortunately like at US airlines, service at Air Canada is consistently inconsistent. There are some great crews and some not great crews, and this crew definitely fit in the latter category.
Bottom line
I'm happy I had the chance to fly Air Canada's long haul business class for the first time in years. There's a lot to like, from the seats, to the Wi-Fi, to the entertainment, to the amenities. The meal service was pretty good, especially champagne and cappuccinos.
Meanwhile it's the service that disappointed me most. It's just not particularly fun to fly with people who seem like they don't enjoy their jobs, and to me that very much summed up this crew. Admittedly that's just luck of the draw.
If you've flown Air Canada's long haul business class, what was your experience like?