After flying from Bahrain to Singapore on Gulf Air, I connected to Ho Chi Minh City on Singapore Airlines. This was my first time in Southeast Asia in over three years, and it was oh-so-nice to be back, even if it was just for a few hours at Changi (when I publish the trip report, I'll also review Singapore Airlines' new lounge).
I specifically chose my Singapore Airlines flight based on it being operated by a Boeing 787-10. This is Singapore Airlines' new primary aircraft for regional routes, and it features a different business class product than you'll find on the long haul fleet. Below are some initial impressions of the experience…
Singapore Airlines' 787 business class seats
First of all, am I the only one who thinks the 787-10 looks particularly gorgeous in Singapore Airlines' livery?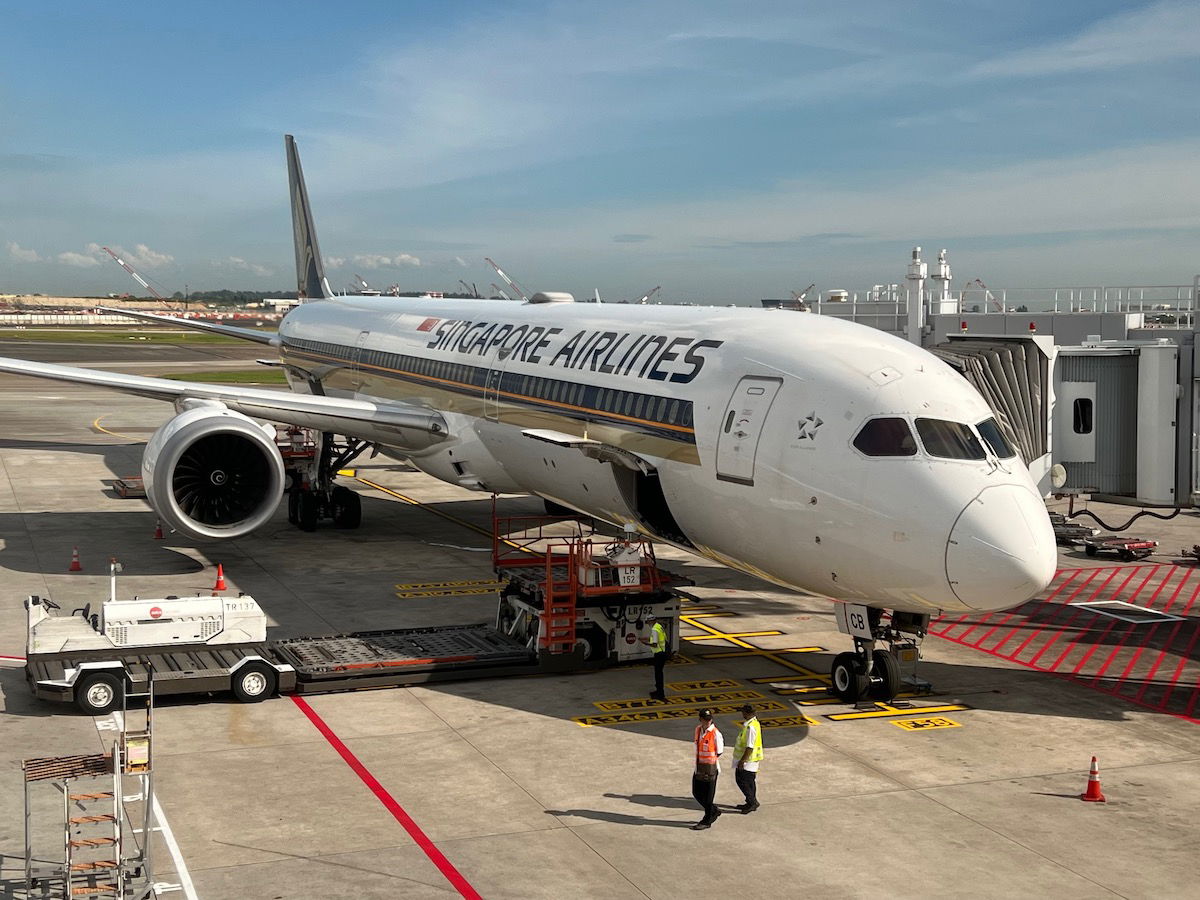 I was excited to fly this plane since it had a type of business class seat I had never flown before on Singapore Airlines.
The 787-10s (as well as some A350-900s) have the Stelia Aerospace Symphony Business Class Seat. These are in a staggered configuration, though are a bit different than what you'll find on most airlines with staggered configurations. This product is an upgraded version of the Stelia Aerospace Opal Business Class Seat, which you'll find on Air Senegal, Aircalin, Turkish Airlines, Vistara, and Uganda Airlines (talk about a fun mix of carriers).
Is this the world's most impressive business class seat? No, probably not. But I found it to be comfortable, and I actually think I might prefer it to Singapore Airlines' long haul business class seat (which I'm not particularly fond of).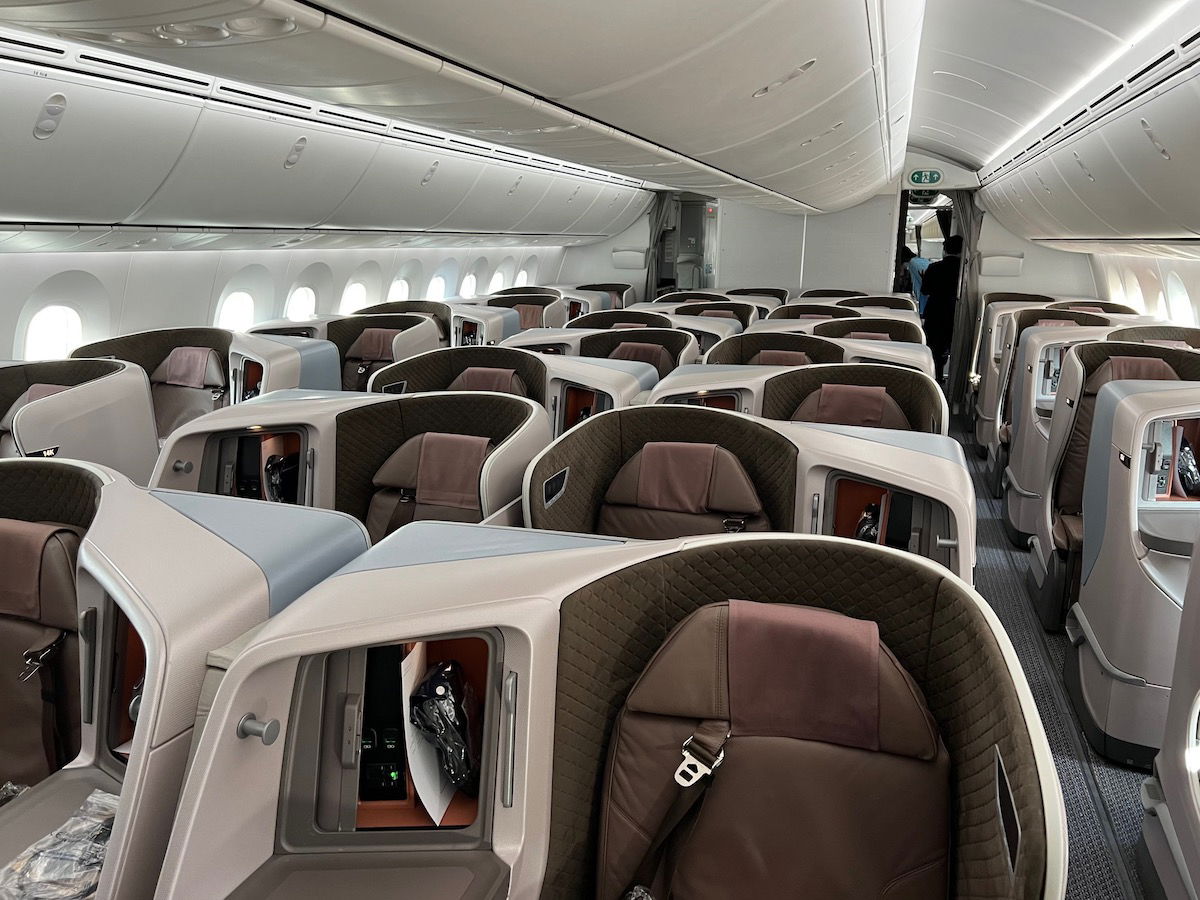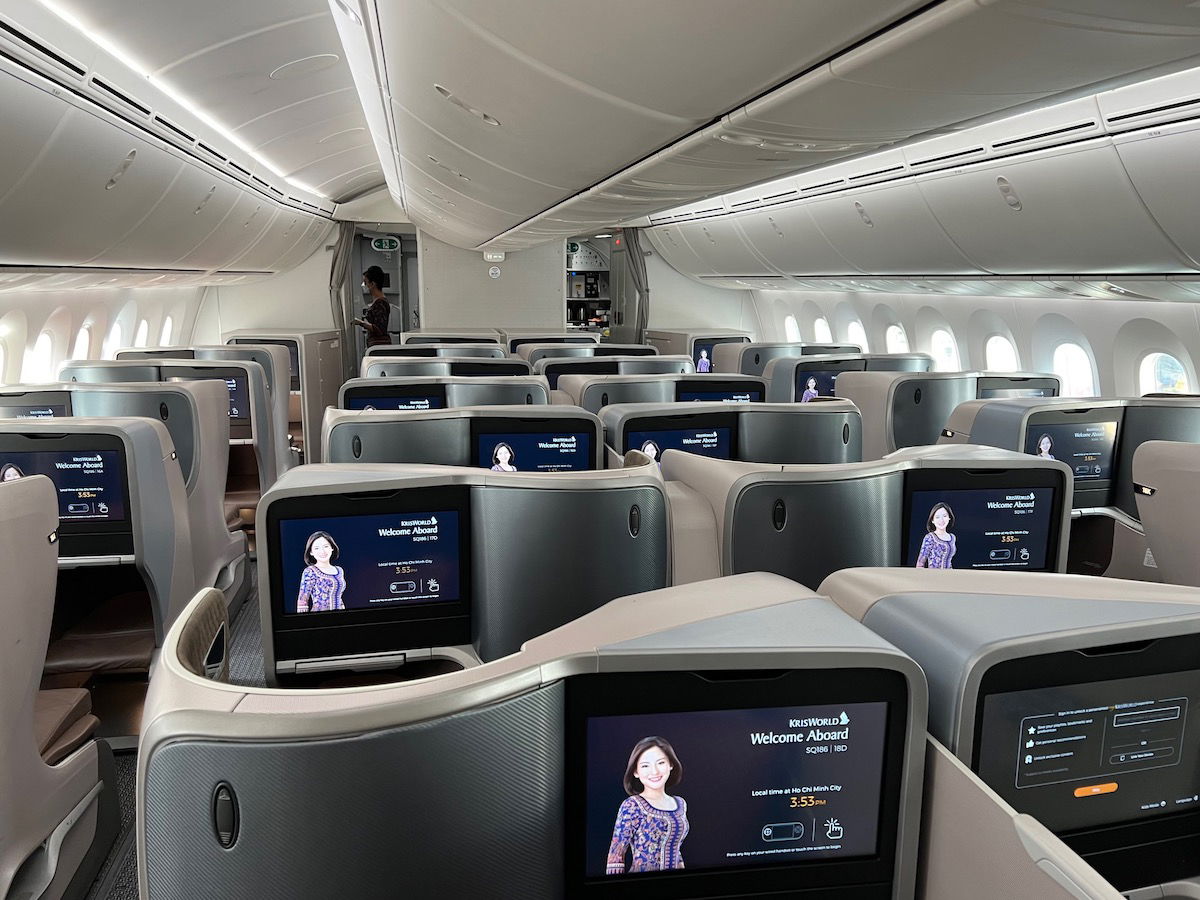 I think my one complaint about the seat is that it feels a bit tight around the shoulders. The seat isn't very wide to begin with, and then there's a privacy shield of sorts, which makes you feel quite confined.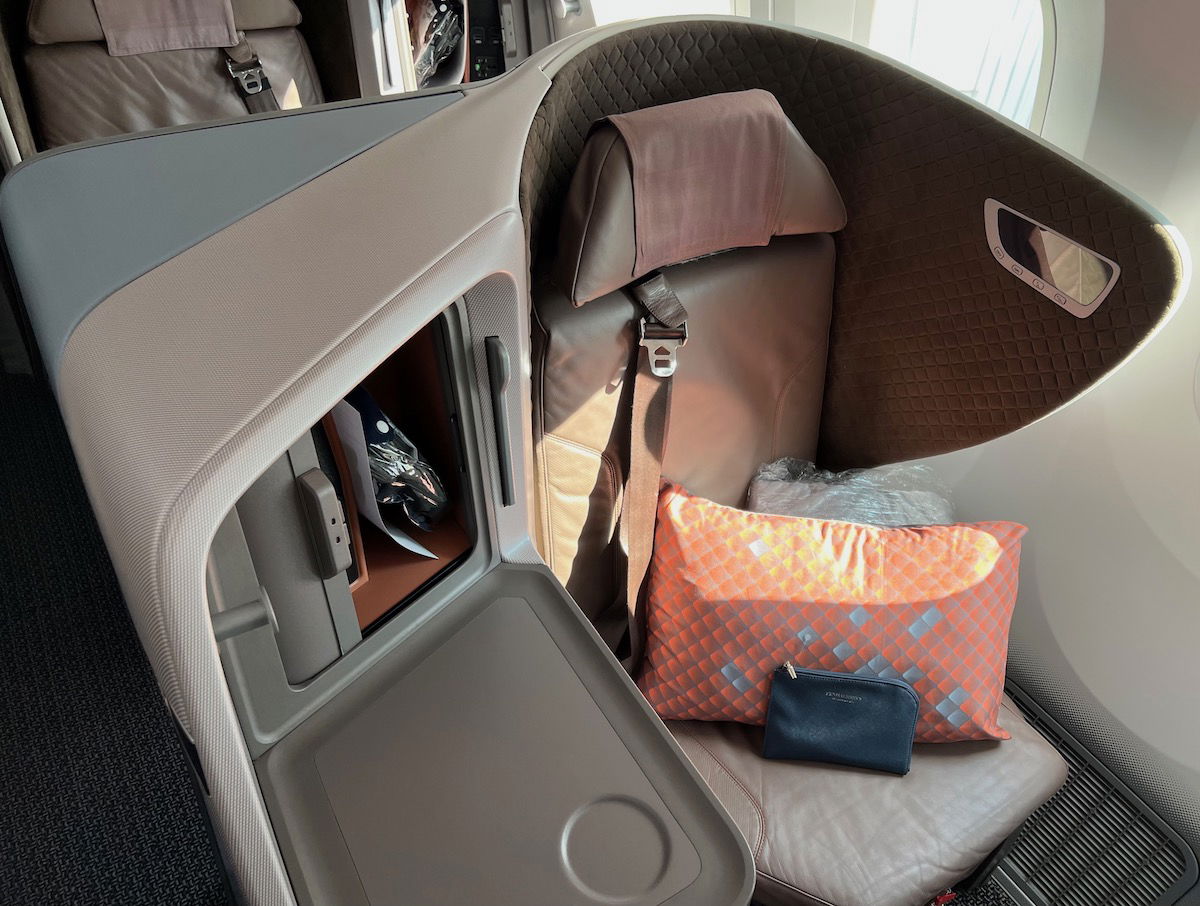 Beyond that, though, the seat's features are excellent. I found the footwell to be a good size, bigger than you'll find in many other staggered configurations.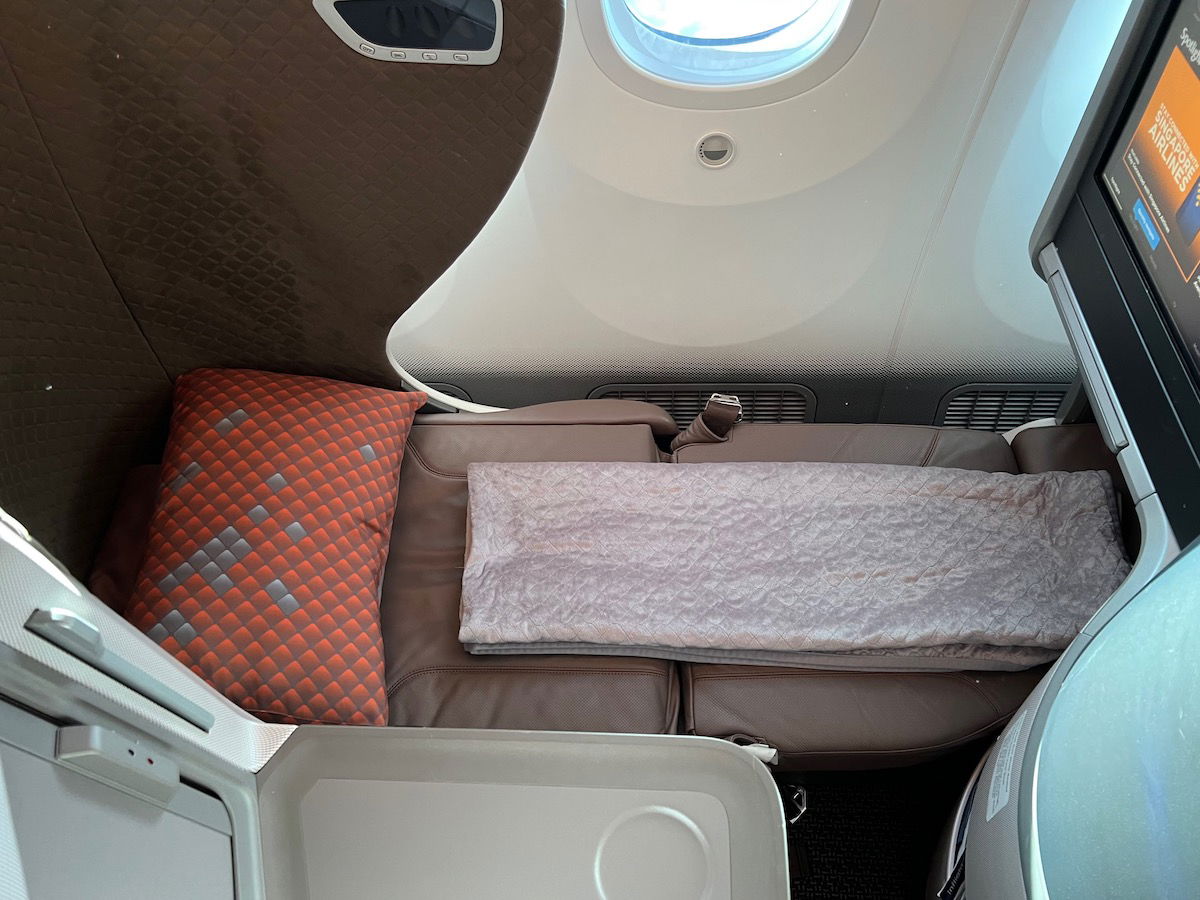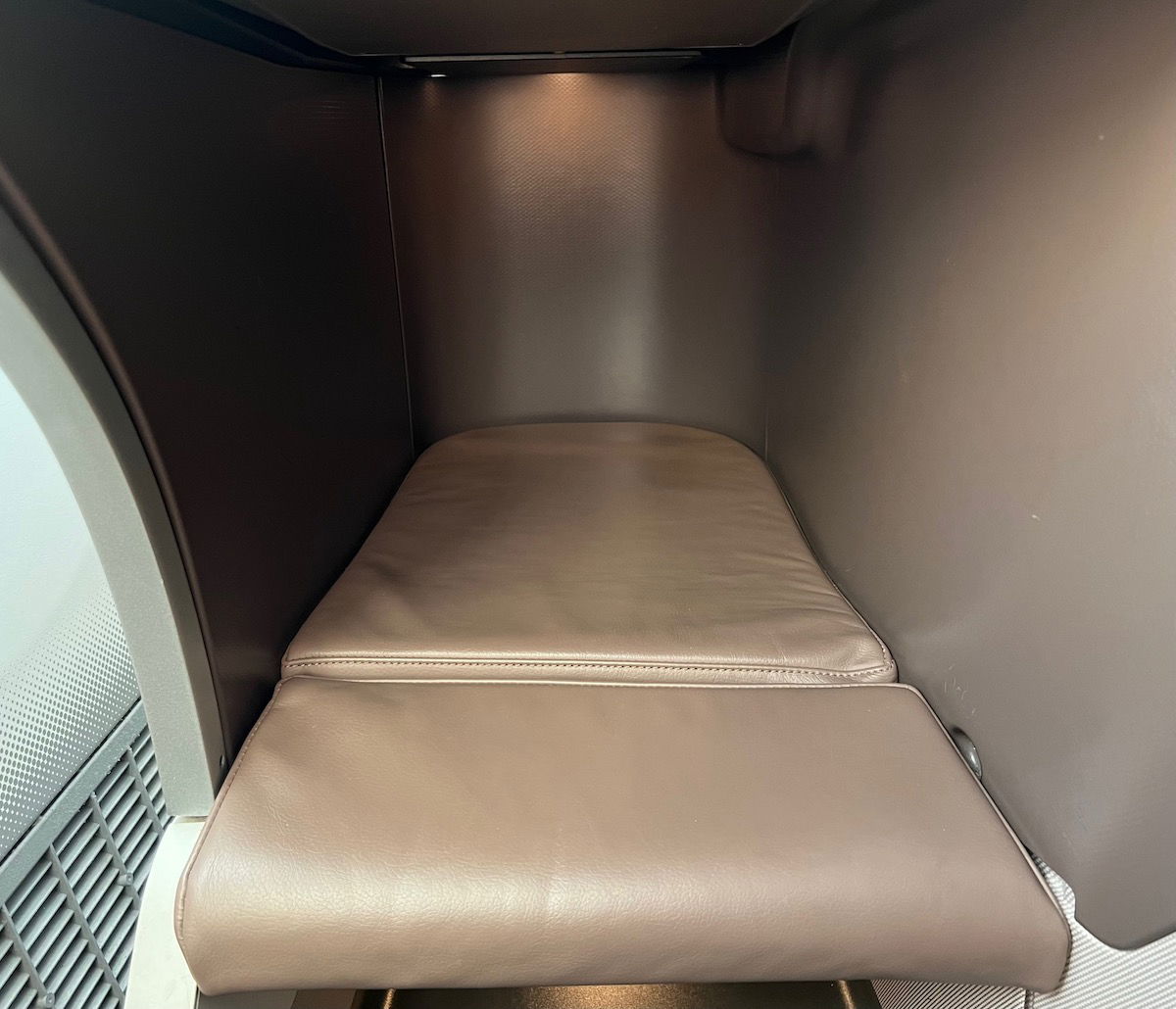 Furthermore, the seat had some other useful features, like an enclosed storage compartment, a mirror that could be extended out, three charging ports, and more.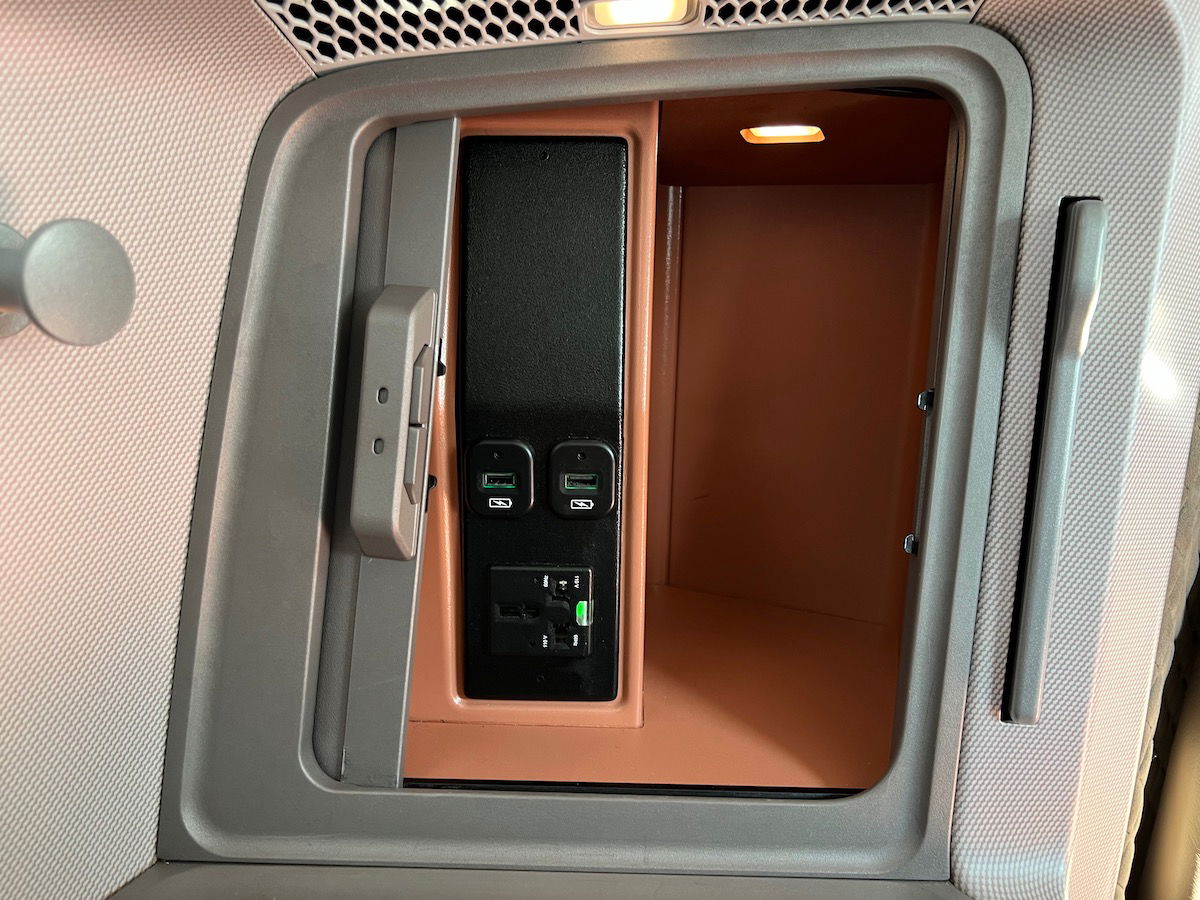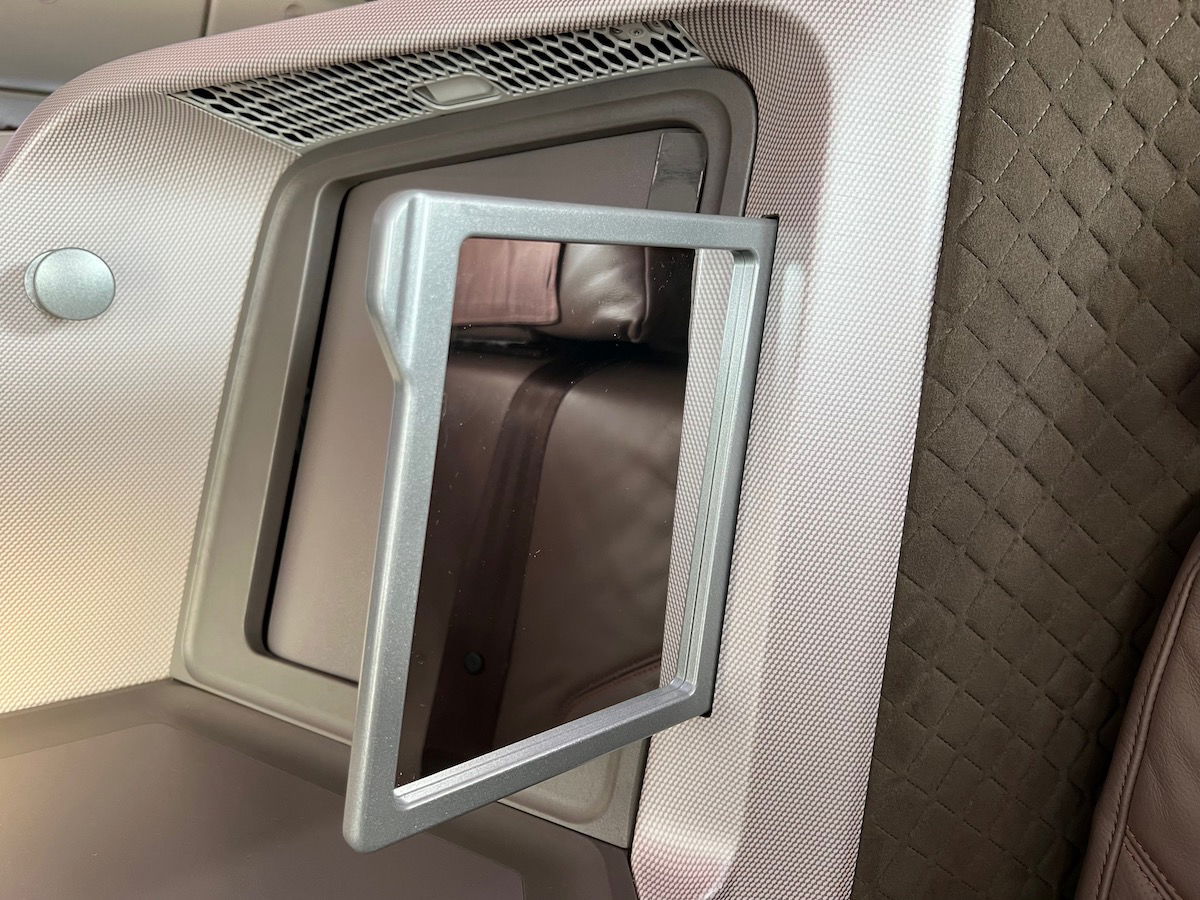 Singapore Airlines' KrisWorld entertainment system is phenomenal, among the best in the world. The selection is endless, and the system couldn't be more user friendly. I love how KrisWorld has full seasons of all kinds of TV shows.
As someone who only started White Lotus a few days prior to going on this trip (I know, I'm the last person to see it), I was thrilled when I saw the entire first season available through the entertainment system. It's just a shame the flight was only 90 minutes long. While I almost never watch fiction shows, this is such an entertaining and mysterious show.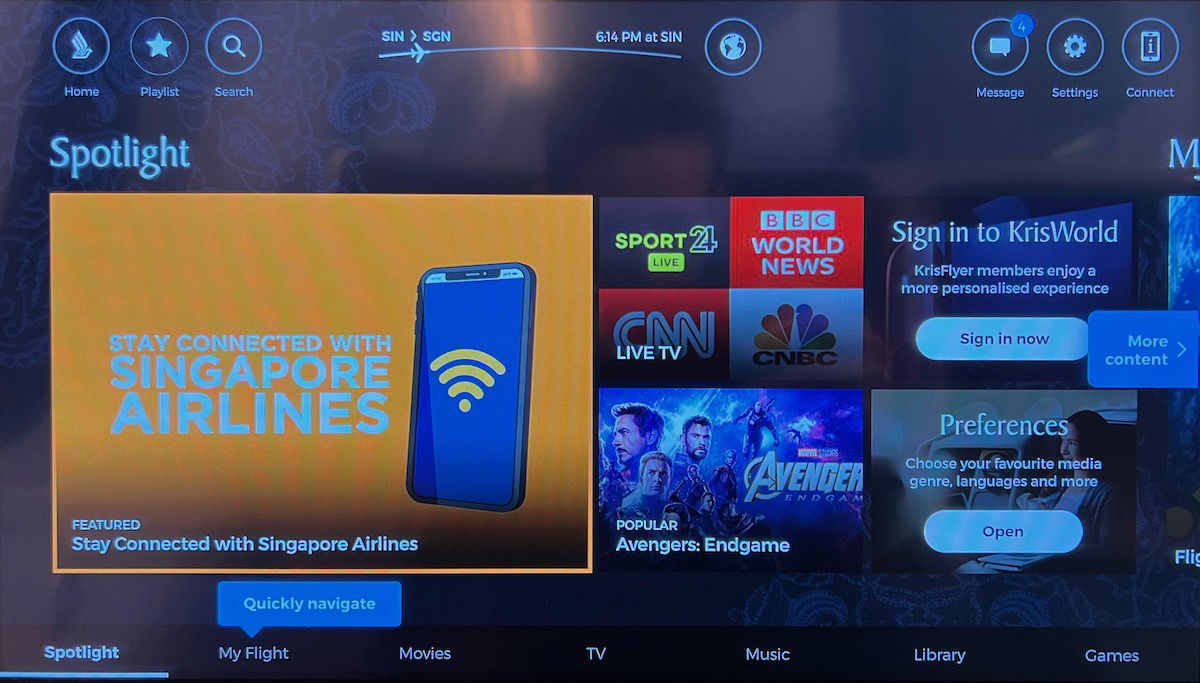 On top of that, Singapore Airlines has complimentary Wi-Fi in business class. What's not to love?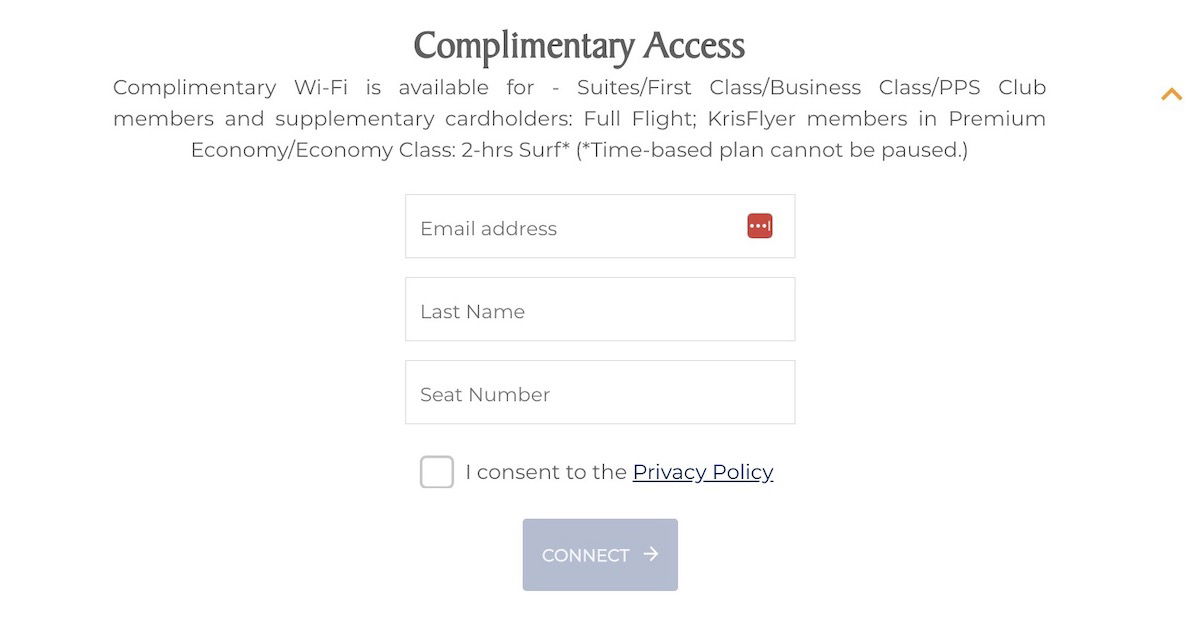 Service & amenities on this short flight
Even though this is such a short flight, each business class passenger was given a massive pillow and plush blanket. I wish I had something like this on my much longer Gulf Air flights.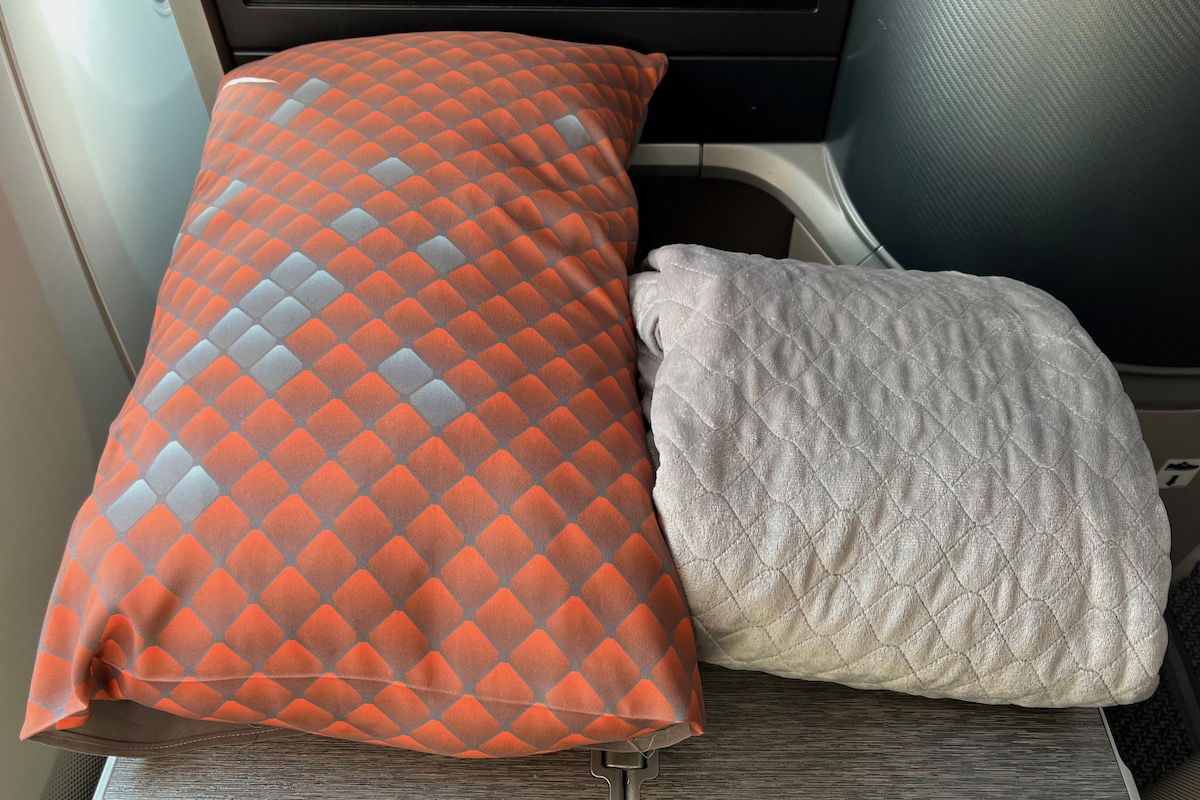 Singapore Airlines also has amenity kits in business class nowadays (which didn't used to be the case), and even on this short flight there was a kit with some hand lotion, lip balm, and facial mist, from Penhaligon's.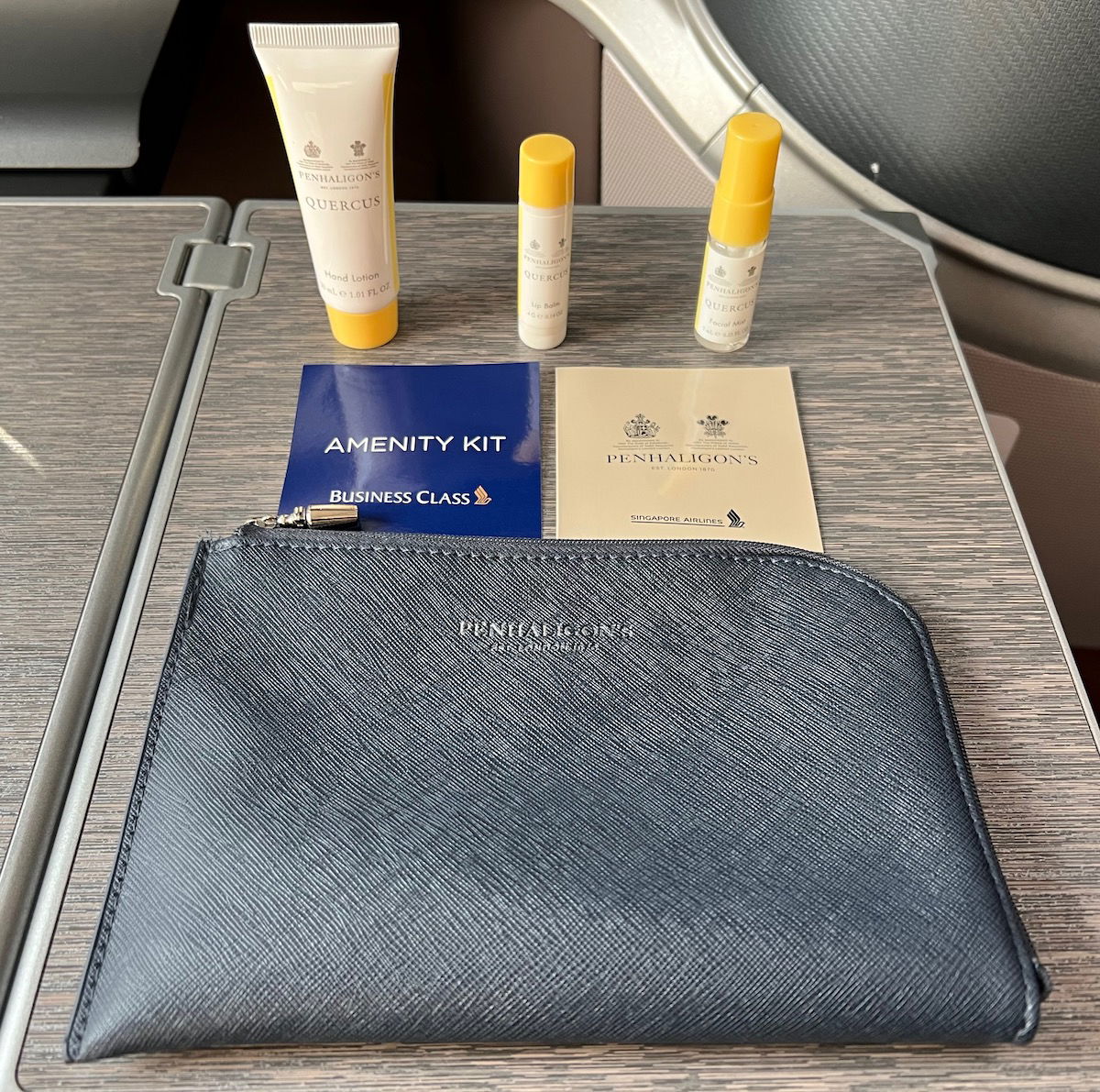 There was also a three course meal served on this short flight, all on one tray. This included a starter of marinated smoked salmon and capers, a main of rendang daging, and a dessert of banana cheesecake with butter crumble. Singapore Airlines might also have the most problematically, sinfully delicious bread.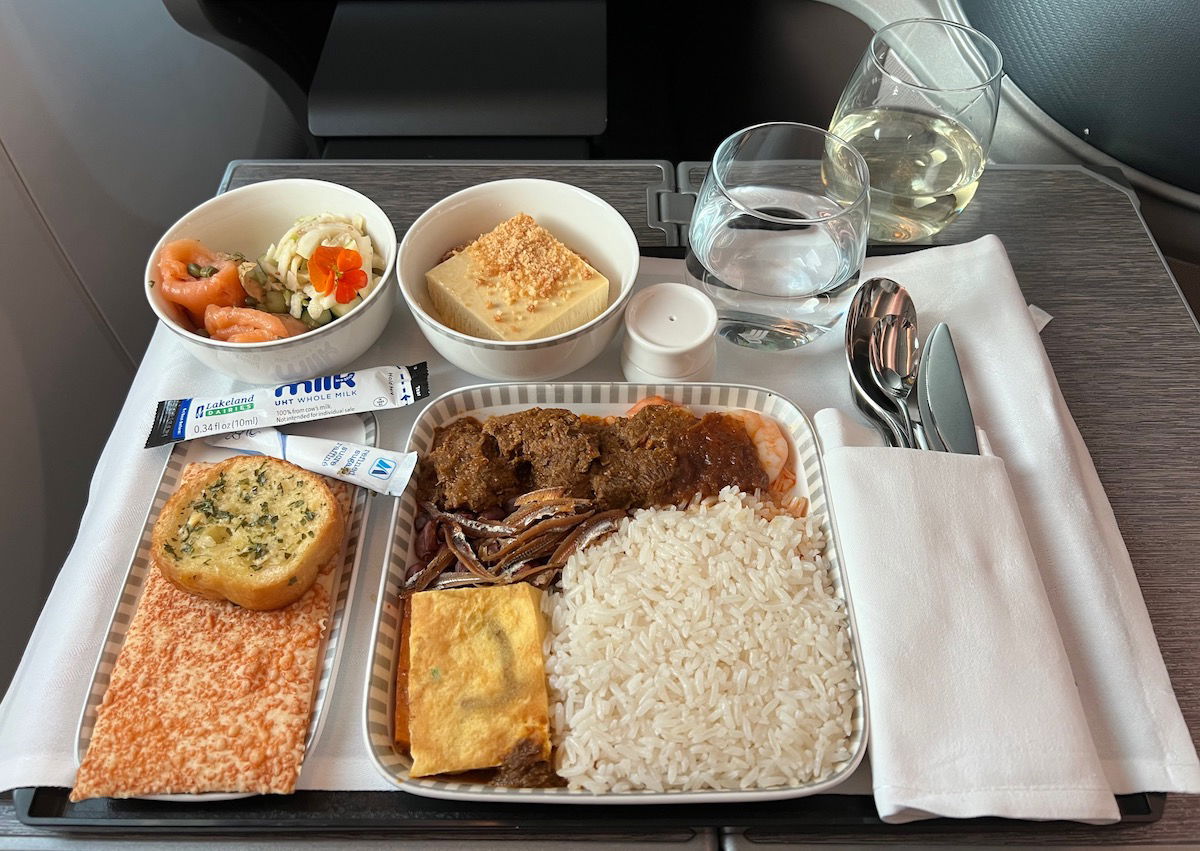 There was even time to enjoy a cup of coffee after the meal.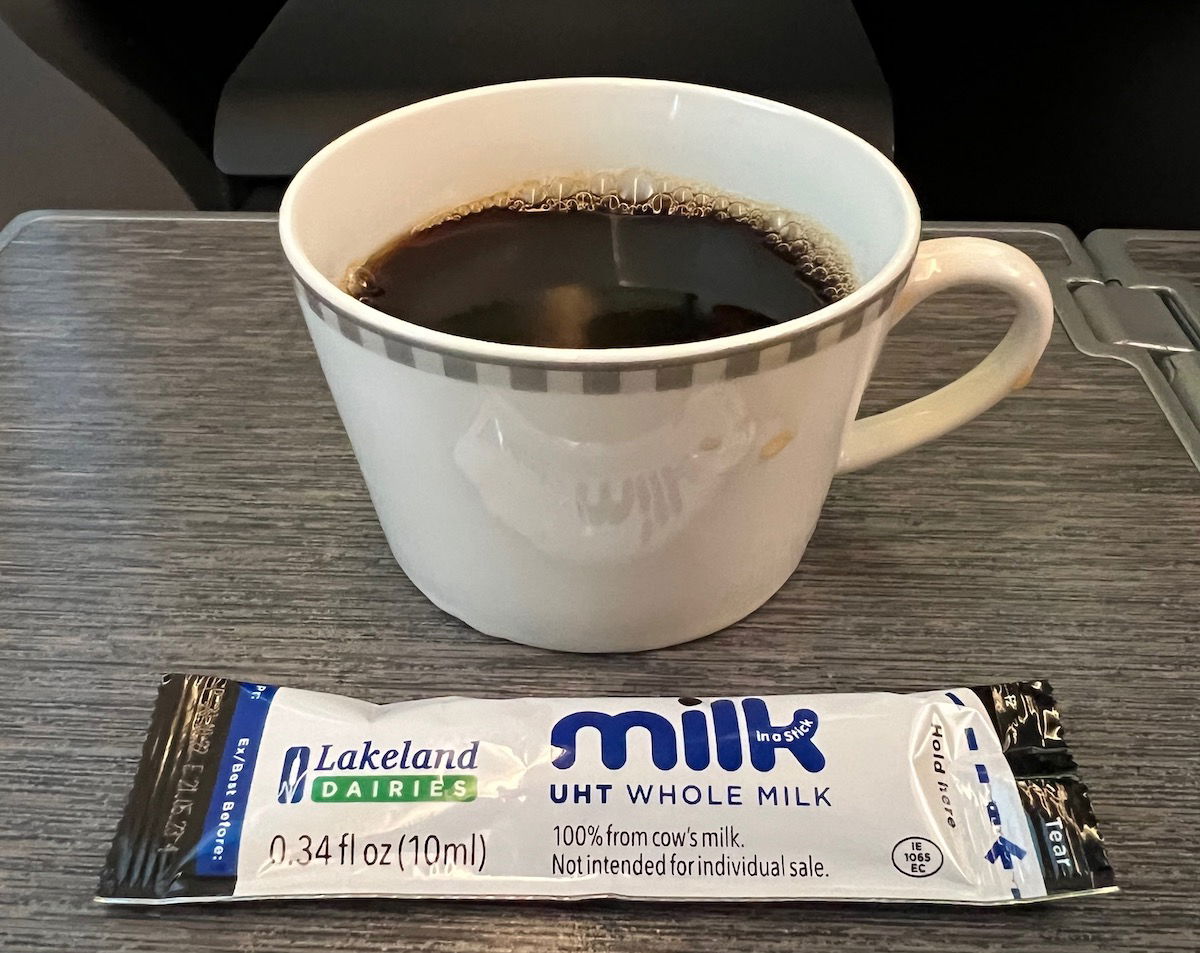 As always on Singapore Airlines, service was excellent. The crew was polite, efficient, and warm. I just love the attention to detail on Singapore Airlines. For example, as they took each meal tray out of the trolley, the flight attendants made sure the logos were facing in the right direction, everything was perfectly spaced, etc.
Bottom line
Flying with Singapore Airlines is such a treat, especially after not having been in Southeast Asia for so long. Singapore's Boeing 787 product impressed, in terms of the seats, entertainment, complimentary Wi-Fi, bedding, amenity kit, food and drinks, and service.
Singaporeans sure are spoiled with an amazing airline. Southeast Asia and the Middle East really set the bar for short haul business class.
What do you make of Singapore Airlines' 787 business class?