2019 has been a huge year for Emirates when it comes to planning for the future. Now the airline has revealed some details about what the cabins on their future fleet will look like. For the most part this isn't too surprising, though overall I'd say it is disappointing.
Emirates' Fleet Renewal Plans
At the beginning of 2019 we learned that A380 production will be ending in 2021, as Emirates realizes they can't singlehandedly keep the A380 program alive.
Currently Emirates' fleet consists of just over 250 aircraft, comprised exclusively of A380s, 777-200s, and 777-300s.
For their fleet renewal, Emirates has the following planned:
They have another nine A380s they'll be taking delivery of between now and 2021
They have a total of 126 Boeing 777Xs on order (consisting primarily of 777-9s, though also some 777-8s), which is an order they've had for a long time, and which has even been reduced; the 777X is unfortunately delayed until 2021 at this point
They have 30 787-9s on order, expected to be delivered starting in 2023
They have 50 A350-900s on order, expected to be delivered starting in 2023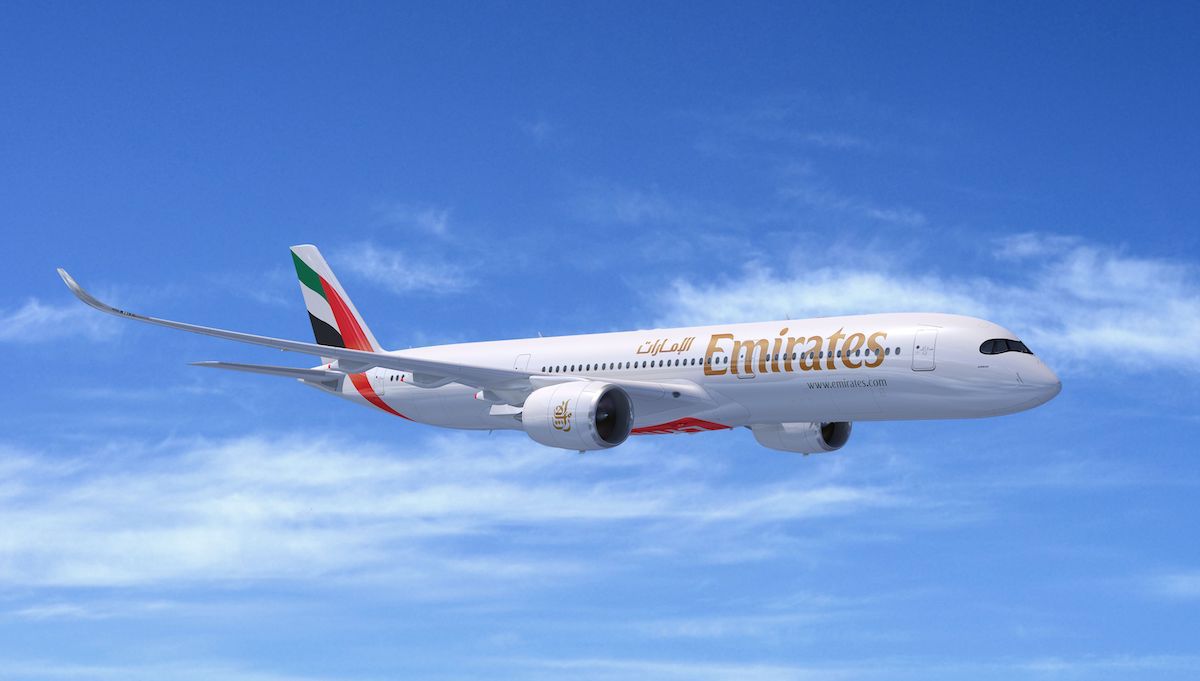 Emirates has 50 A350-900s on order
The reason this is all such news is because over the past 12 months:
They've reduced their A380 order
They've decided against the 787-10s they were going to order
They've decided against the A330-900neos they were going to order
They've reduced their 777X order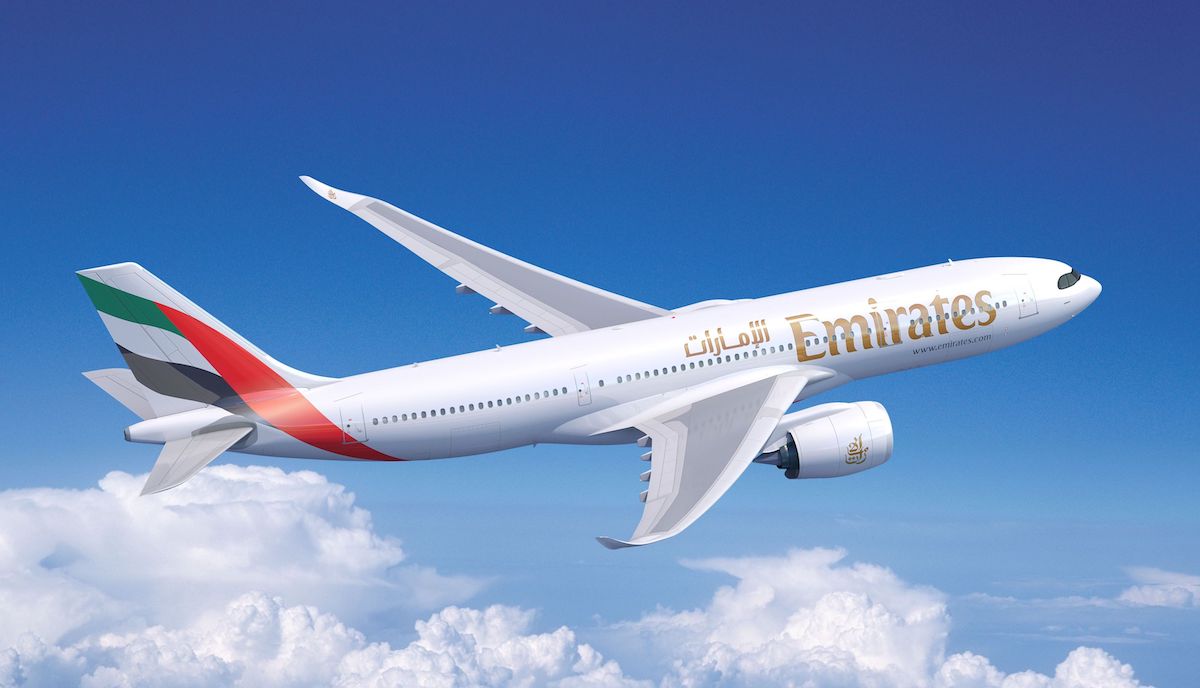 Emirates won't actually get any A330-900neos
Clearly A380 production ending has completely thrown off plans for the airline, given how they've been all over the place.
With the above out of the way, there are some updates regarding the interiors we can expect for Emirates' upcoming planes, as noted by Executive Traveller.
Emirates Won't Have First Class on A350s & 787s
Emirates has revealed their cabin plans for their A350s and 787s. All 80 of these planes will feature business class, premium economy, and economy, but won't feature first class.
As Emirates President Tim Clark describes it, the 787s "will be used on a variety of medium to long-haul operations that don't, in our view, support a first class cabin."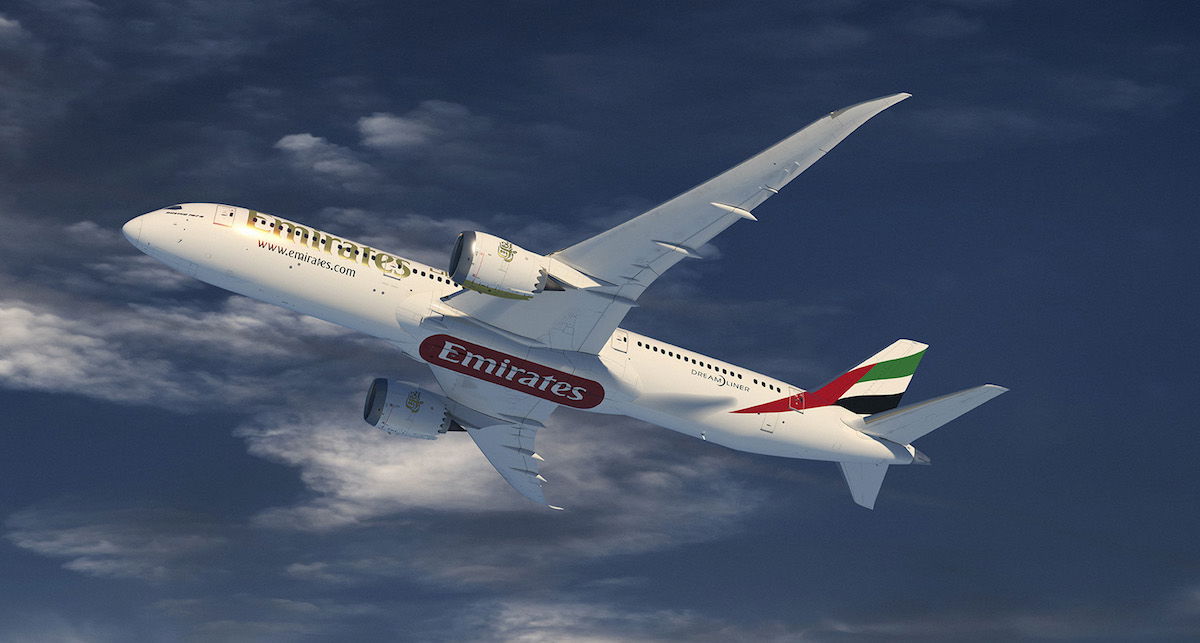 Emirates' 787-9s won't feature first class
Emirates plans on debuting their premium economy product on the A380 in 2020, so it's interesting to see that this will be available fleet wide, it seems, at least at some point.
I'm not surprised to hear that Emirates won't offer first class on these planes. That doesn't spell the end of first class for Emirates, as the airline does plan on installing first class on their 777X aircraft. We don't yet know how much of the 777X fleet will have first class (I don't even think Emirates knows for sure yet), though it's increasingly clear that plane will be used in premium long haul markets.
Furthermore, the A380 will stick around until the mid-2030s, so we can expect first class on most A380s and 777s.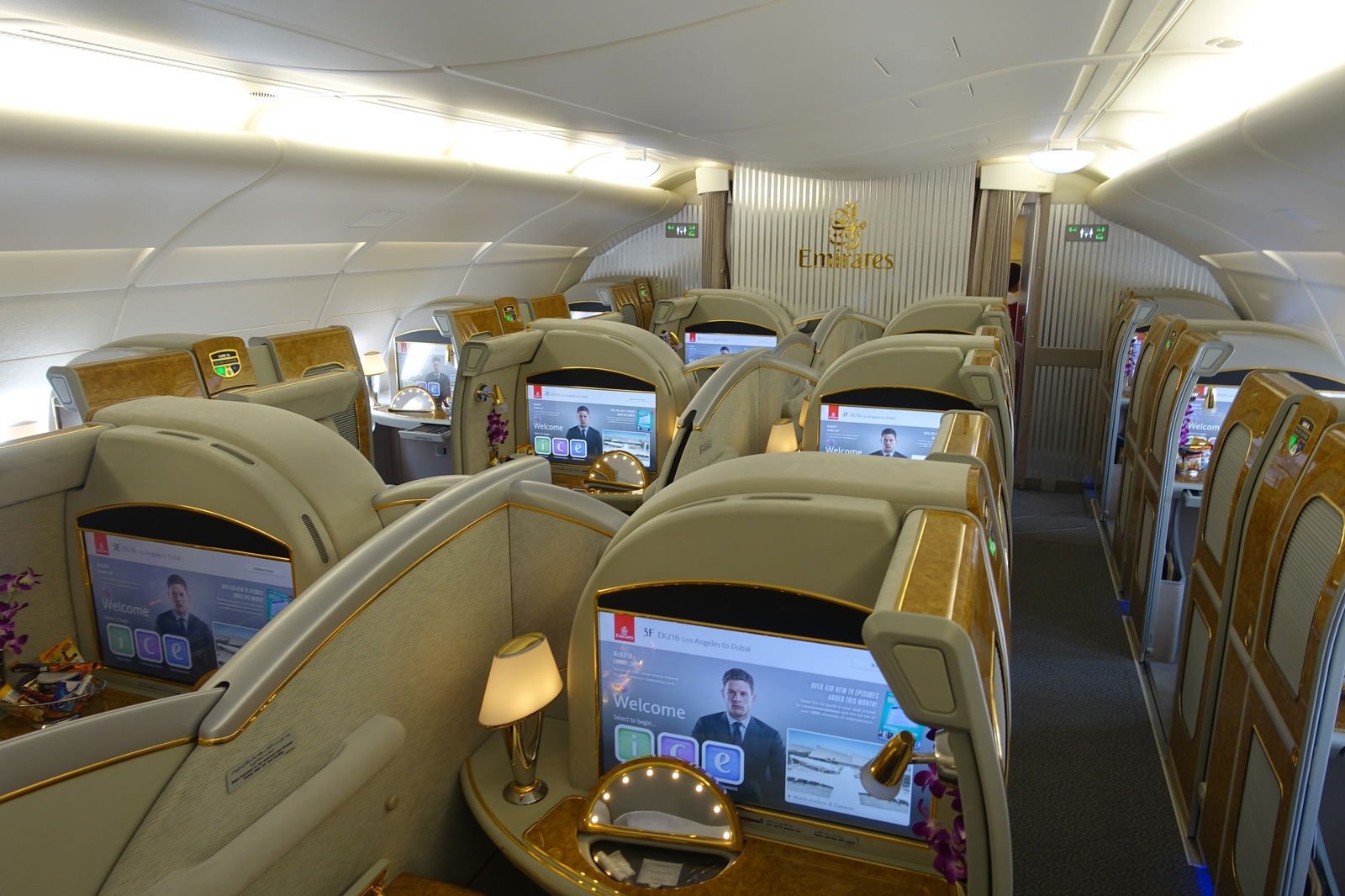 Emirates' A380 first class
It's expected that the 777Xs will get the same excellent first class that Emirates has introduced on select 777-300ERs. Unfortunately only nine planes have those seats as of now, so it will be great to see the footprint of that expanded with the introduction of the 777X.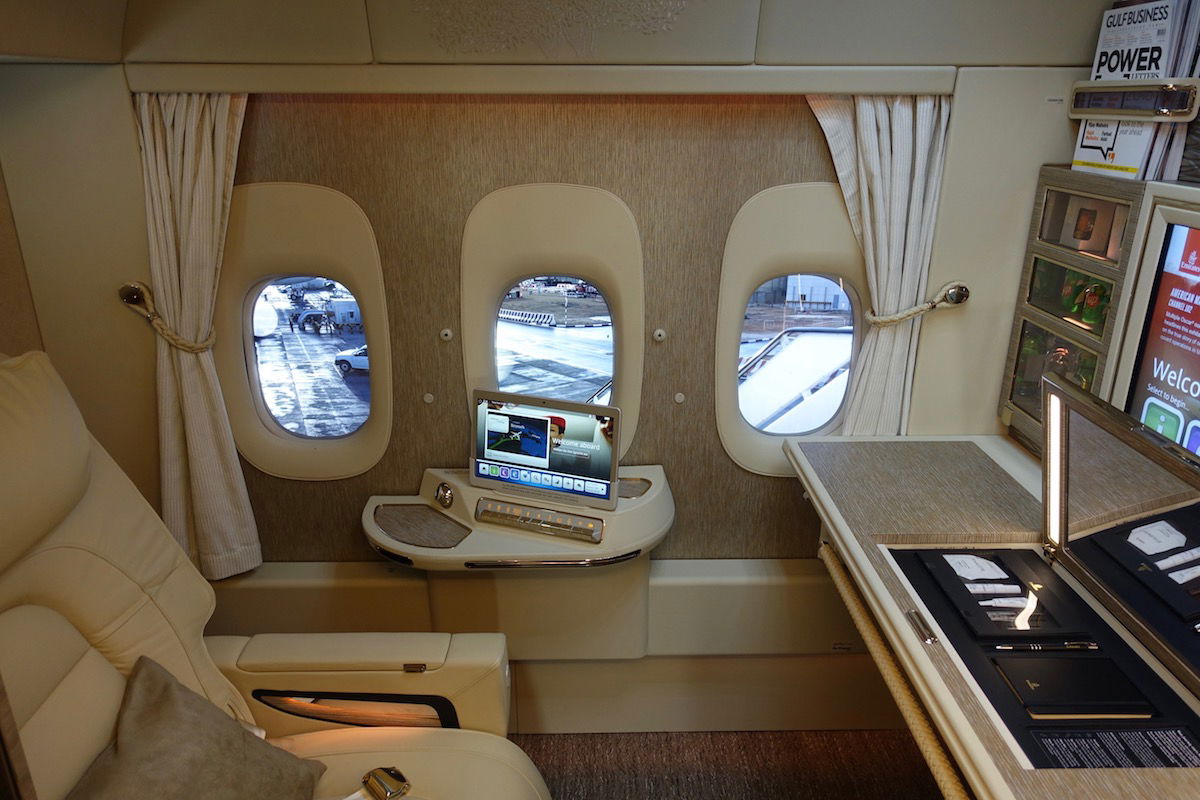 Emirates' new first class
Emirates' 777X, A350, And 787 Business Class
A few months ago I wrote about Emirates' disappointing decision for their "new" 777X seat, and this will also be extended to their A350 and 787.
While Emirates is known globally as a top airline, overall they have a rather disappointing business class hard product. The backbone of their fleet is the 777, and a majority of their 777s have slightly angled seats in a 2-3-2 configuration, which isn't exactly industry leading.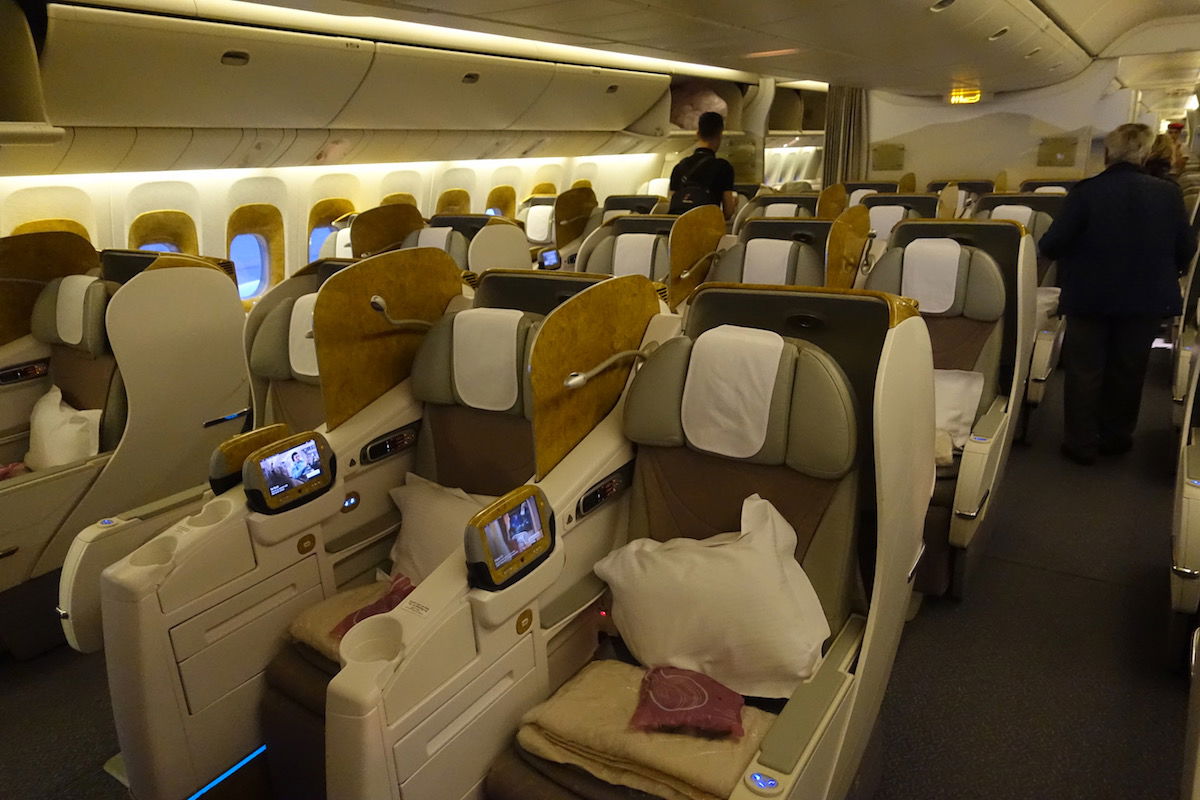 Emirates' 777 business class
While we initially thought Emirates would be introducing a new business class seat on the 777X, in reality it will basically be the same seat they currently have on the A380.
These are pretty standard staggered business class seats, though at least they're fully flat and feature direct aisle access.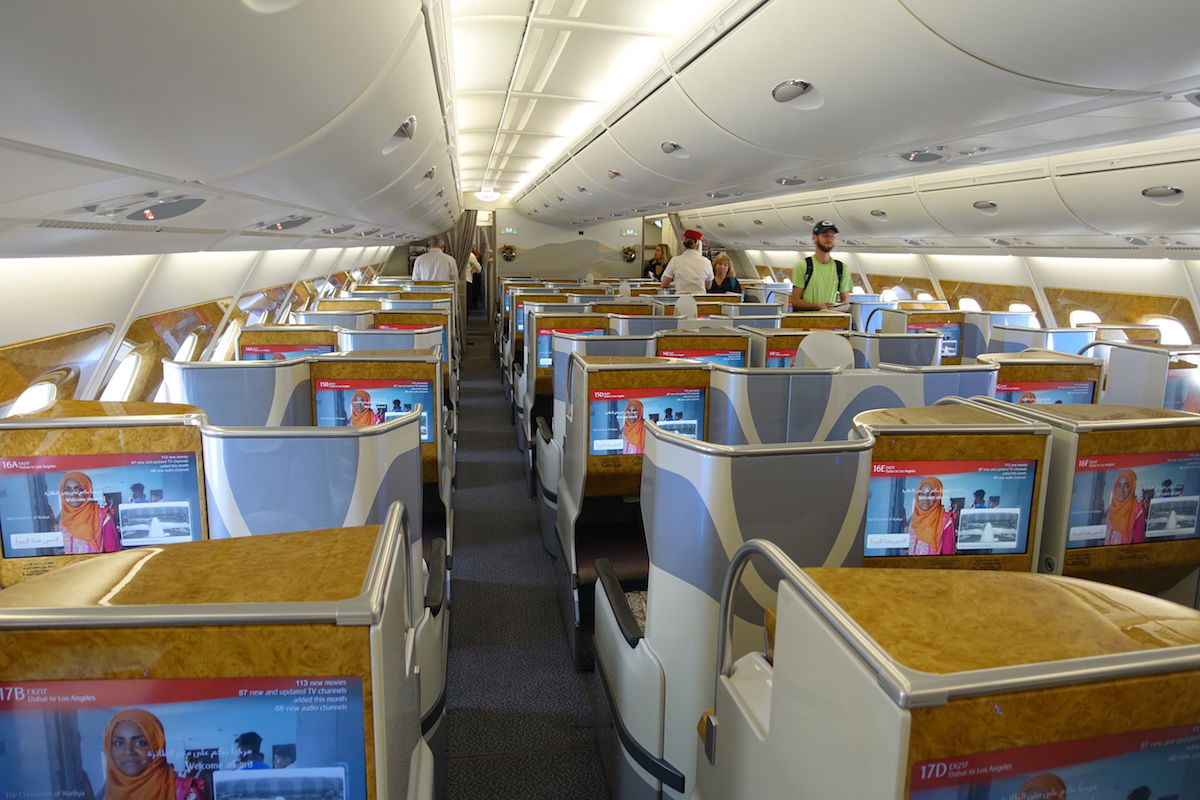 Emirates' A380 business class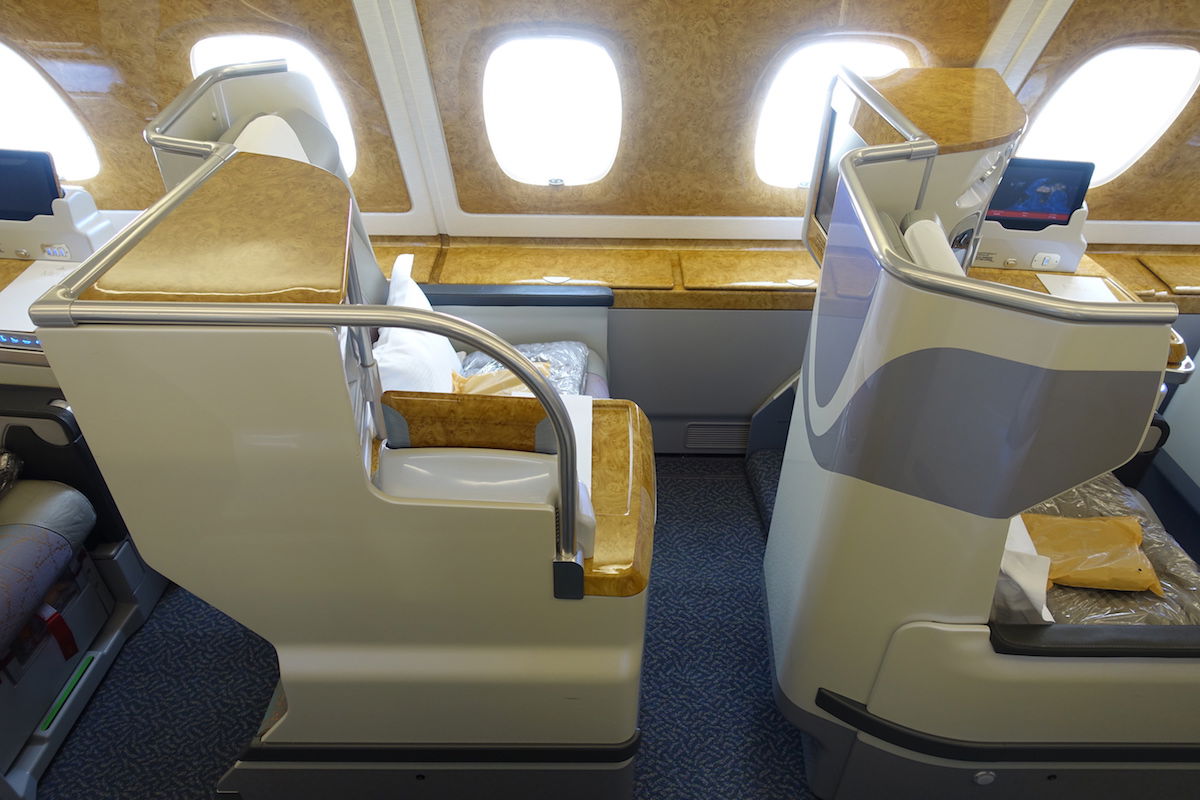 Emirates' A380 business class
To see this seat introduced throughout their fleet even on planes in the mid-2020s is quite disappointing. That's especially true when you consider how much innovation we've seen with business class seats nowadays, as other airlines introduce seats with doors in business class.
Bottom Line
Ultimately this isn't terribly surprising, but Emirates won't be installing first class on the A350 and 787. Given their order of 100+ 777Xs, it's not too surprising to see them focus on installing first class on that plane instead.
Furthermore, Emirates will be installing roughly the same business class product they currently have on the A380, on all of their 777Xs, 787s, and A350s. To me that's the most disappointing development, since the product already isn't cutting edge, and will be even less competitive in several years.
What do you make of Emirates' cabin decisions for their upcoming aircraft?