---
We arrived at the airport at around 9:30PM for our 11:30PM departure, and immediately proceeded to EVA's check-in counters.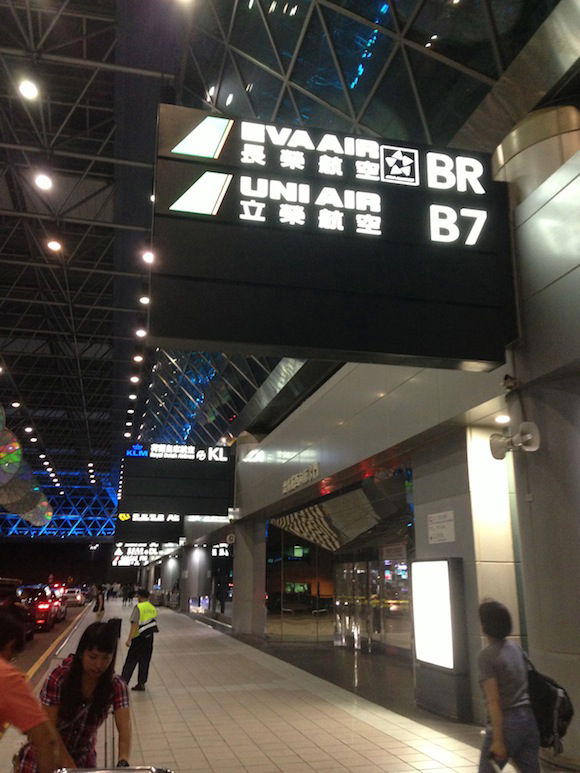 Terminal exterior
The departures hall is airy though certainly showing its age compared other airports like Singapore Changi, Seoul Incheon, Hong Kong, etc.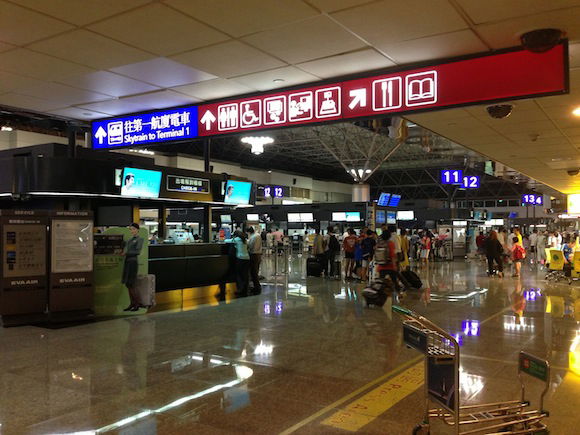 Departures hall
There was no queue for business class check-in, and we were promptly issued our boarding passes to San Francisco and given invitations for the lounge.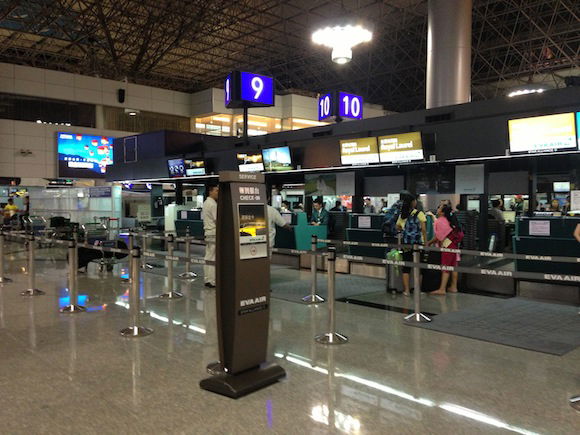 Business class check-in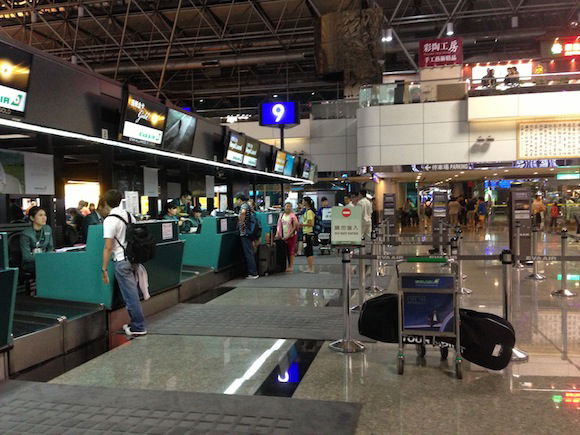 Business class check-in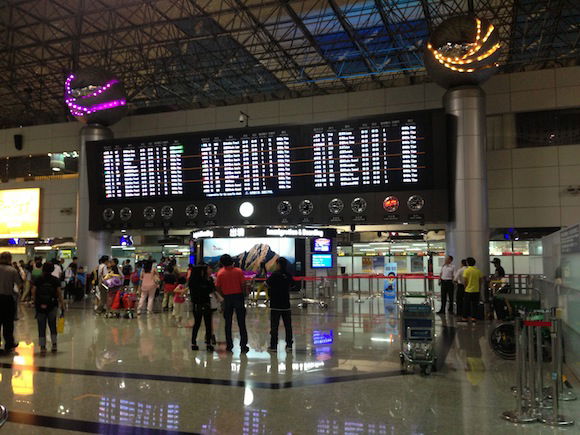 Departures board
We queued for immigration, which took about 20 minutes, at which point we took the escalator up to the lounge area.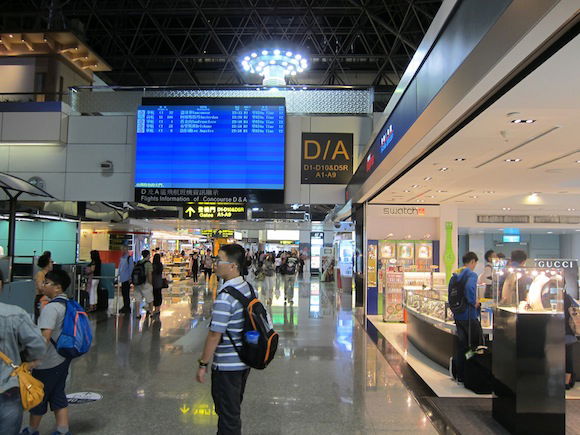 Terminal airside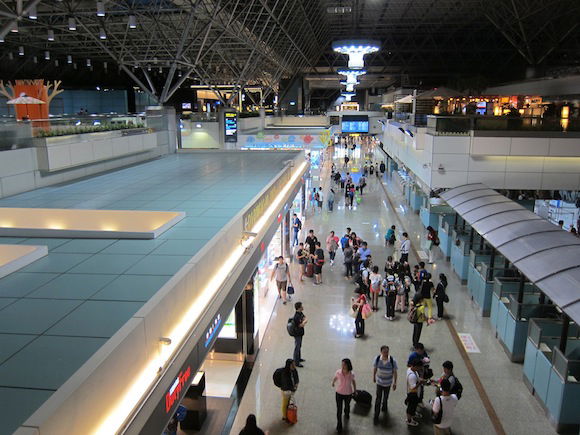 Terminal airside from above
In addition to several lounges there's a blind massage center, which I've heard is a pretty cool experience. As a reminder, several of these options could be available if you have a credit card with lounge access.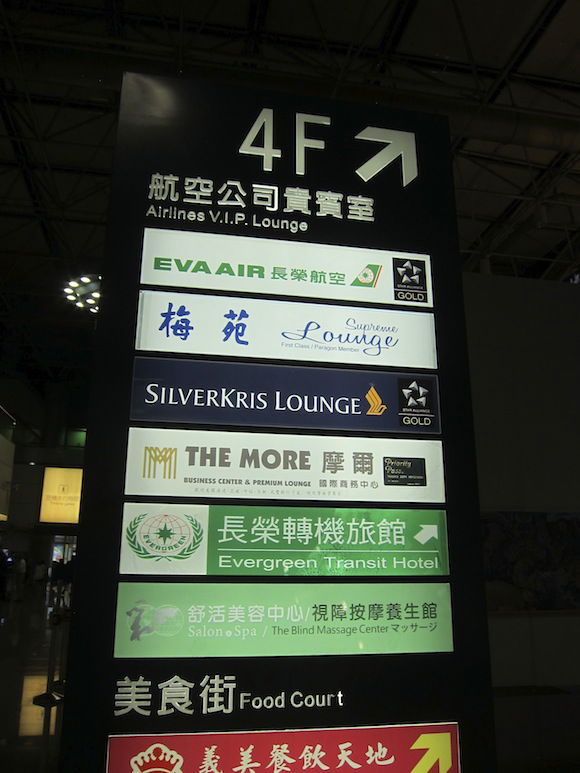 Lounge signage
EVA's Infinity Lounge sure is flashy, with bright red and green lighting.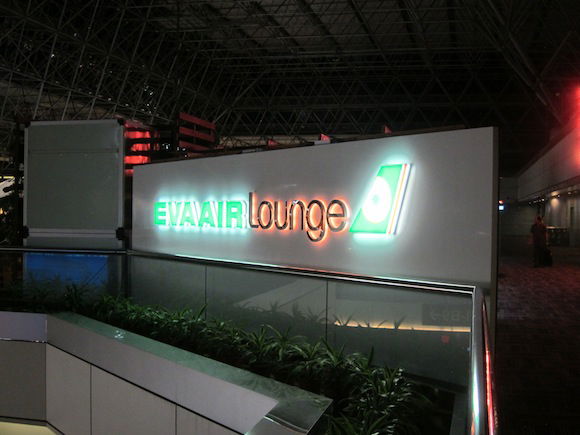 Lounge signage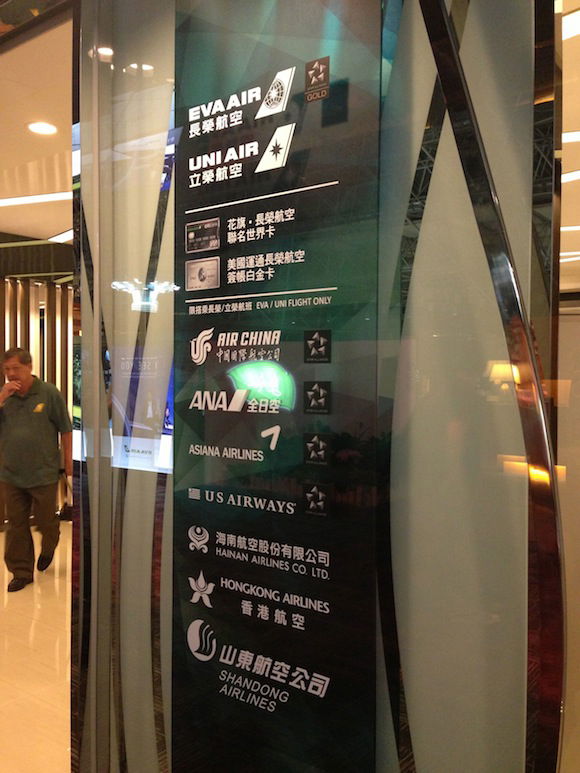 Lounge signage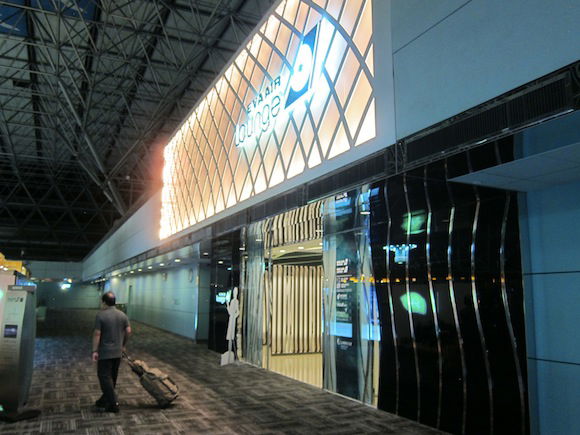 Lounge entrance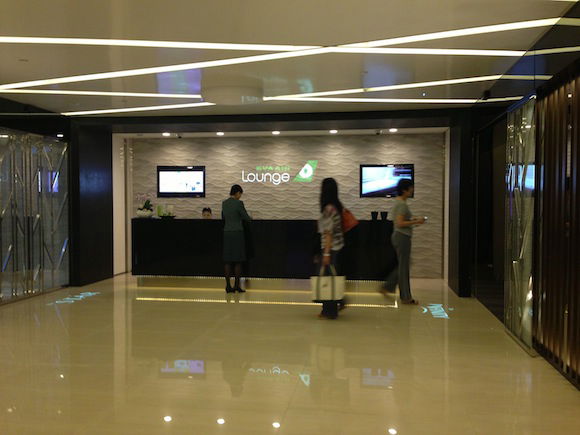 Lounge entrance
I'm not quite sure what to say about this lounge, other than that if Tron and The Love Boat had a baby, it would be this lounge.
The lounge was spacious though quite packed given how many EVA flights leave late at night. The neon lighting in the lounge was downright painful, and I didn't think it was complemented very well by the Frank Sinatra music blasting over the loudspeakers.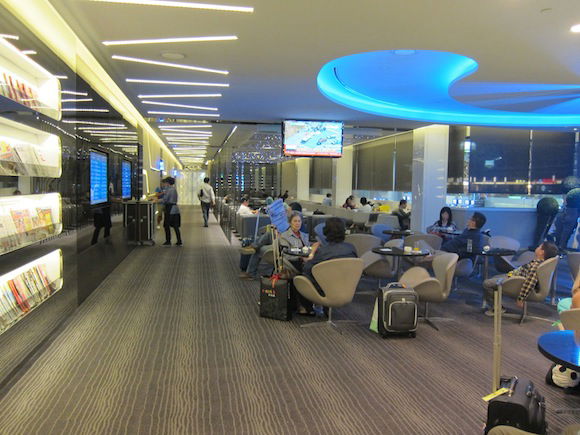 Lounge seating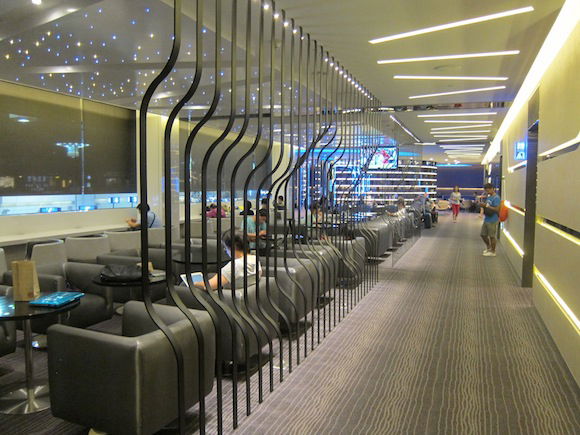 Lounge seating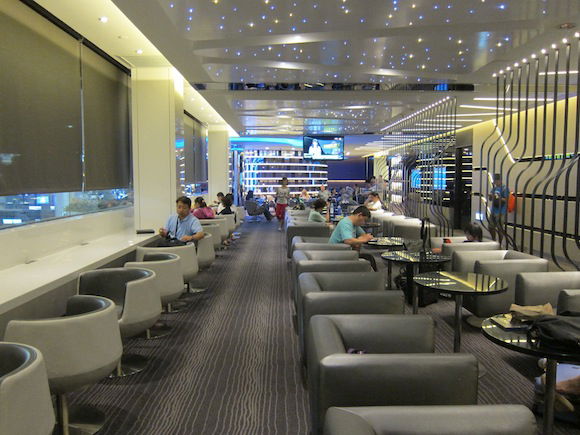 Lounge seating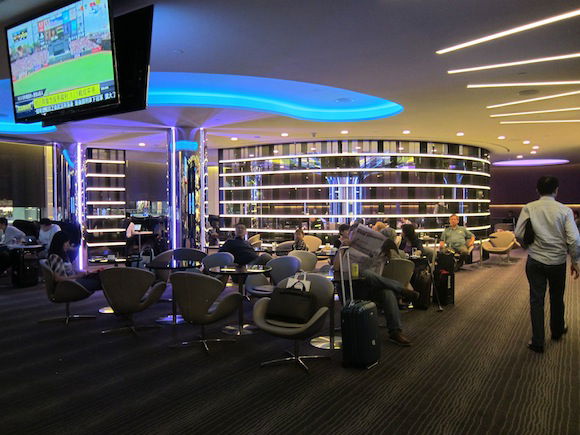 Lounge seating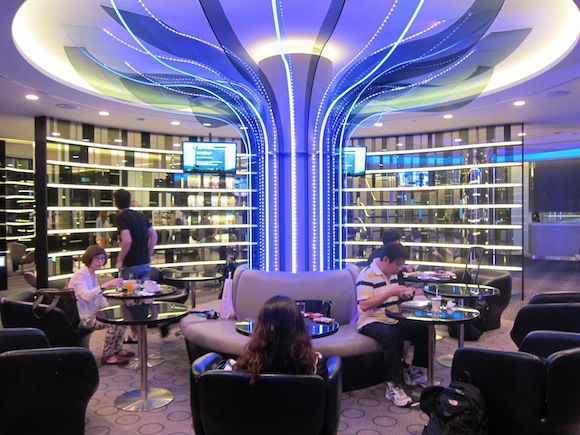 Must. Not. Look.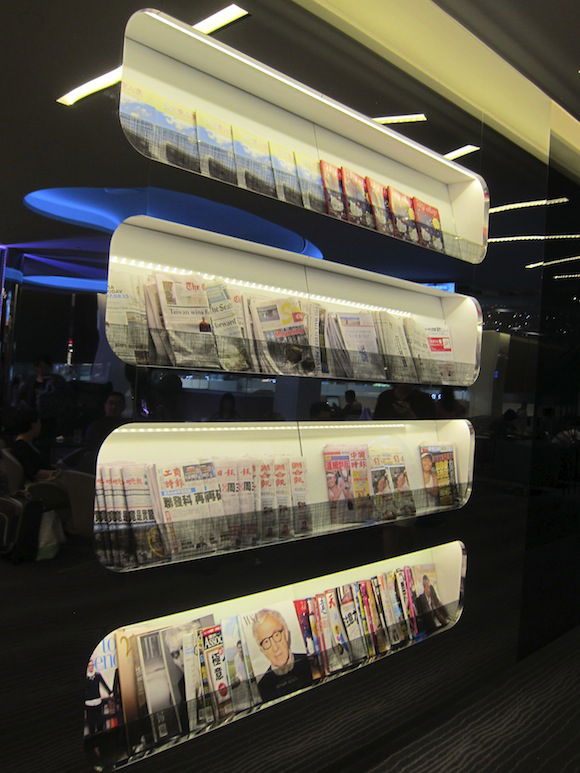 Magazines and newspapers
I was curious to take a look at the shower facilities in the lounge, though second guessed myself after seeing the below signage. Metro Forest, Smile Zone, Fantasy Flow, and Star Drops? Is EVA offering some extra services in their lounge, and if so, are they included with the price of a ticket?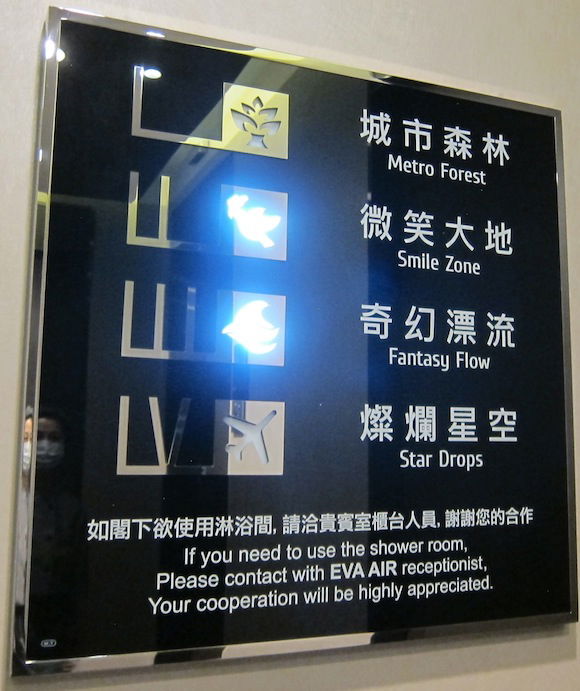 What the…?
The food and drink spread in the lounge was… interesting. On the plus side the lounge had a huge variety of Asian dishes, including dim sum, though they all kind of just looked like they were sitting there all day.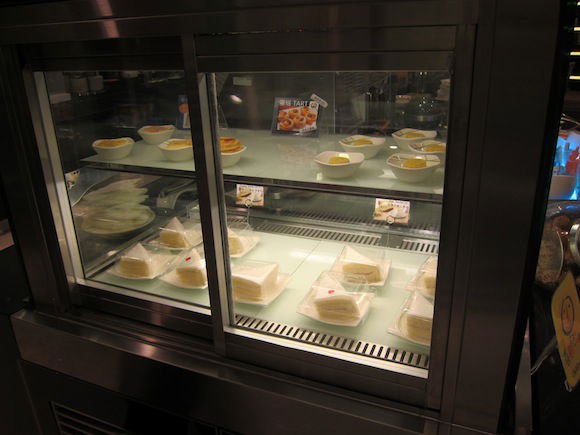 Buffet spread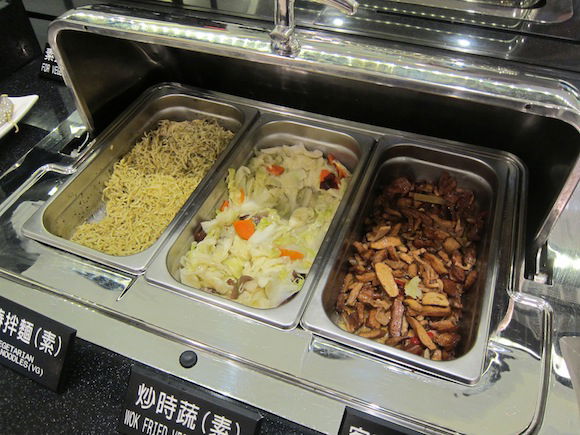 Buffet spread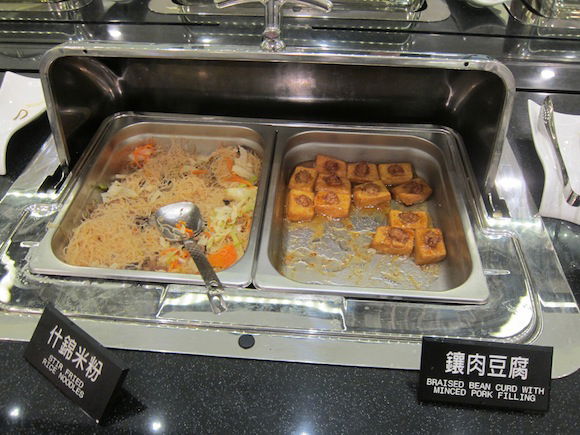 Buffet spread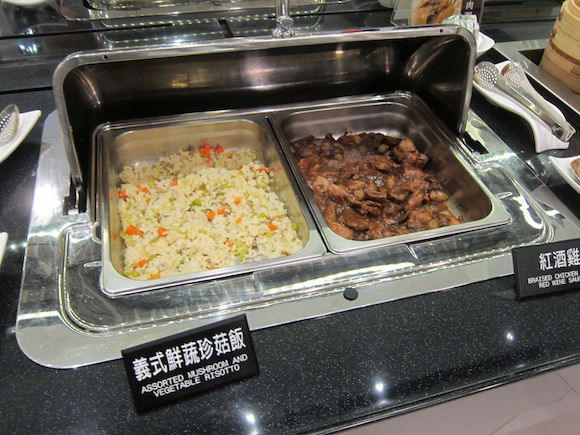 Buffet spread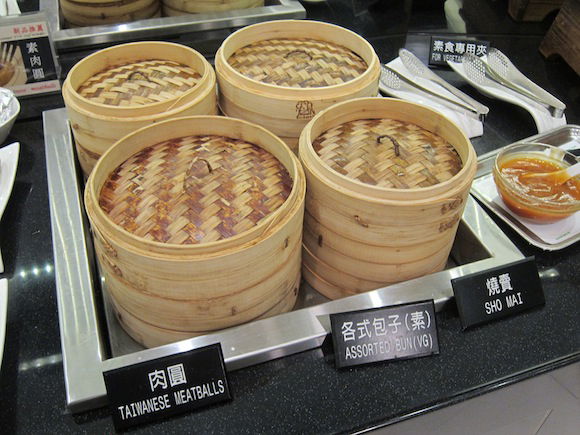 Buffet spread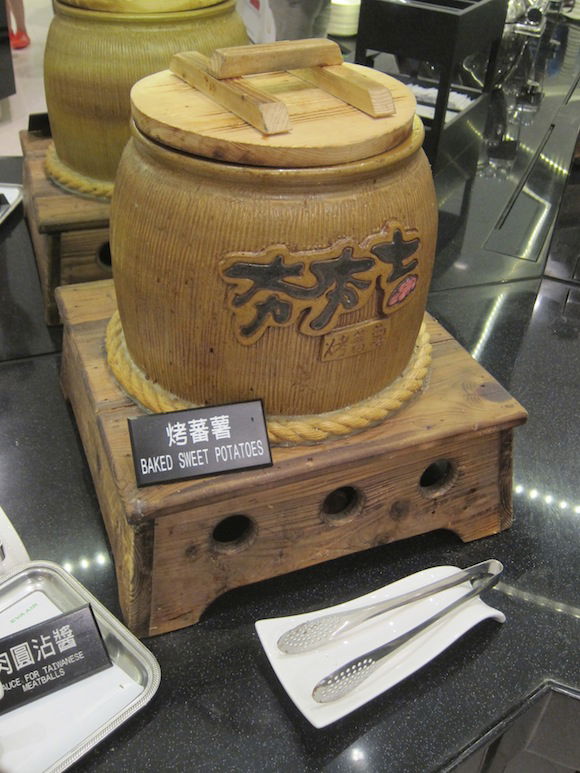 Buffet spread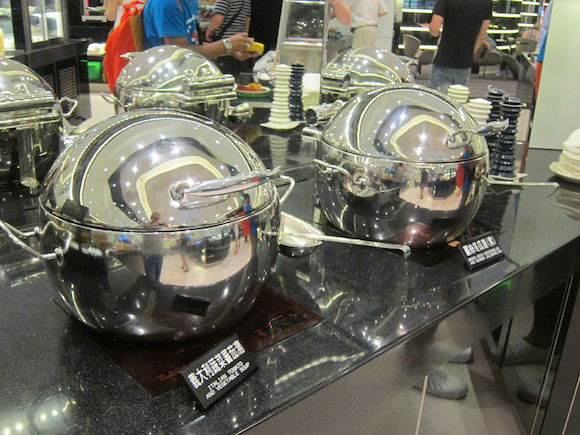 Buffet spread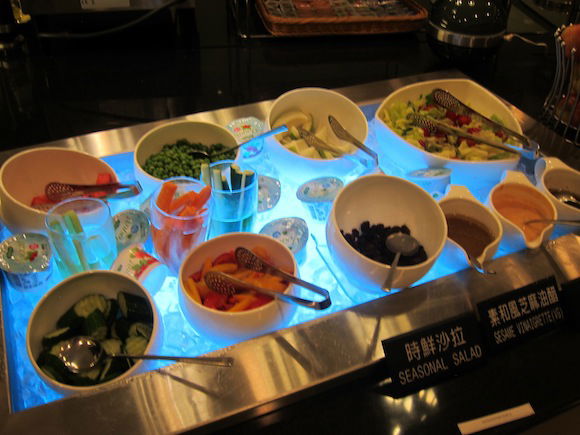 Buffet spread
Then they had a western spread consisting of hot dogs and ice cream. I mean, what more could we possibly want?!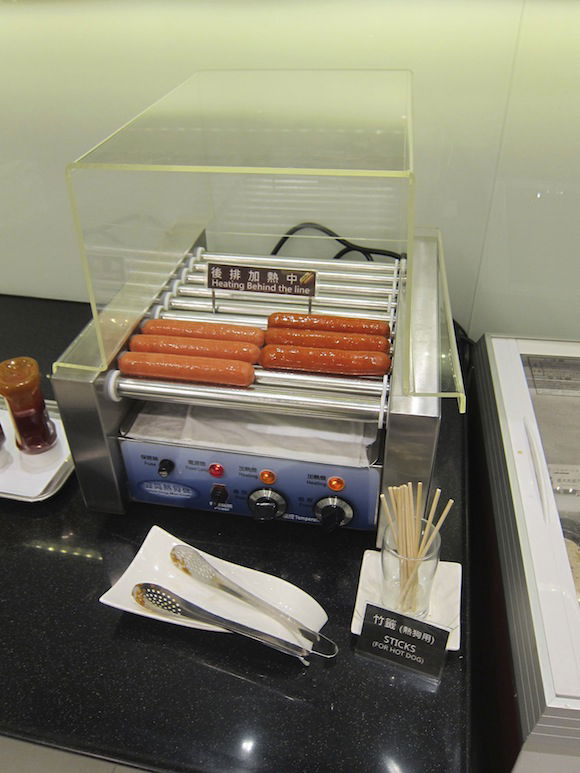 Buffet spread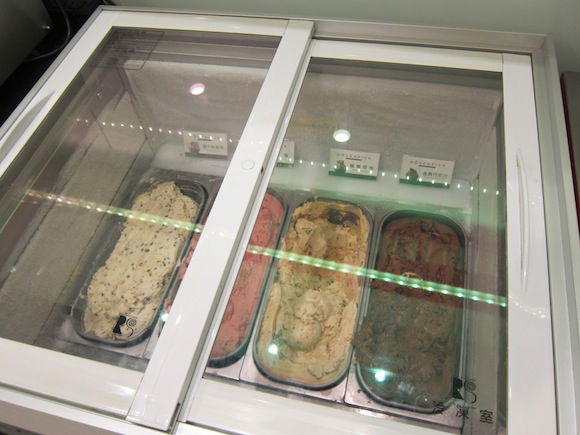 Buffet spread
There was also a decent selection of self serve booze, though I found it odd that they don't even have bottled water.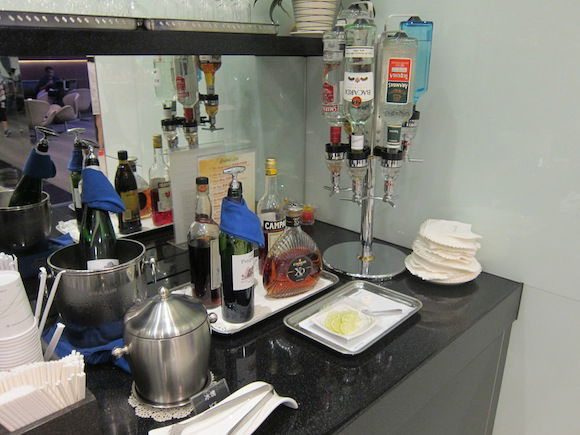 Booze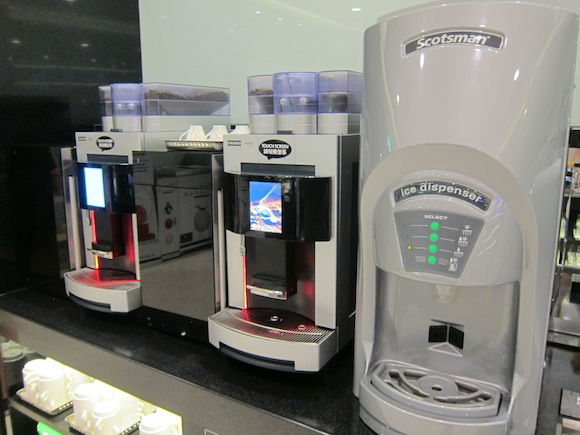 Coffee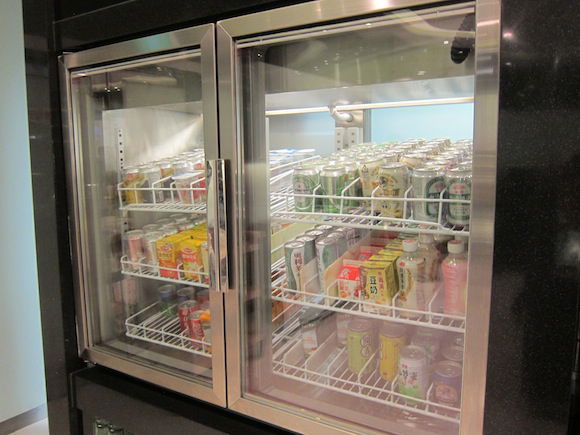 Soft drinks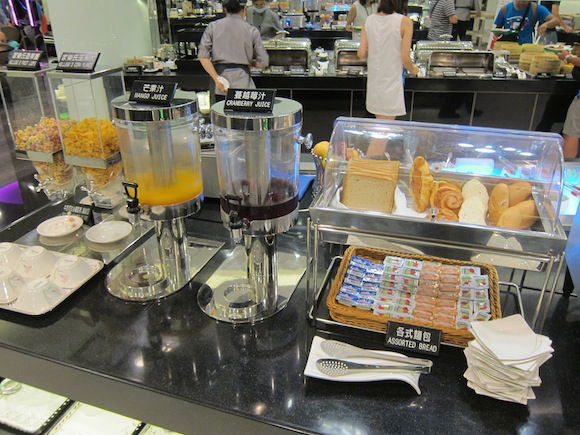 Juice
Instead of bottled water they had water in cups, which required using a straw.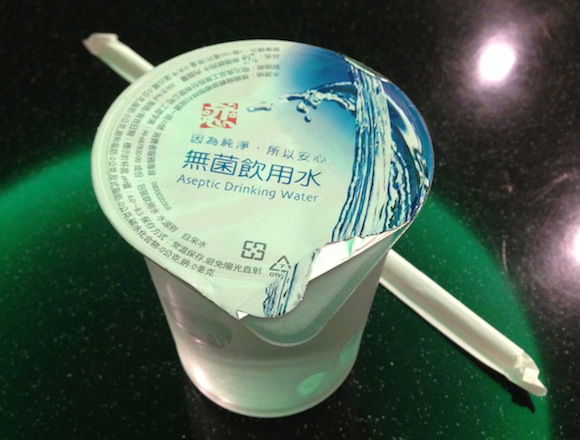 Water
Anyway, on the whole the lounge was basic and certainly not worth arriving at the airport early to experience.
We left the lounge at around 10:45PM to head to our departure gate, C5.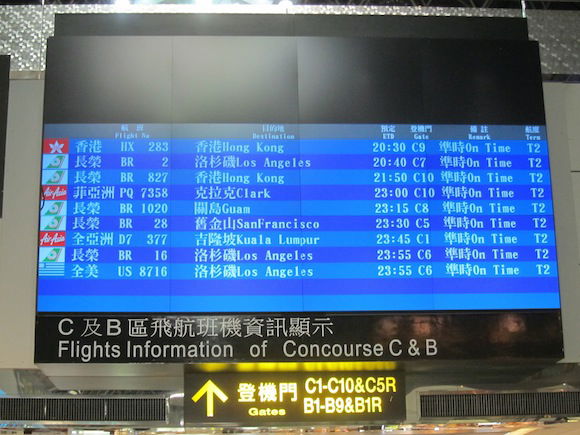 Departures board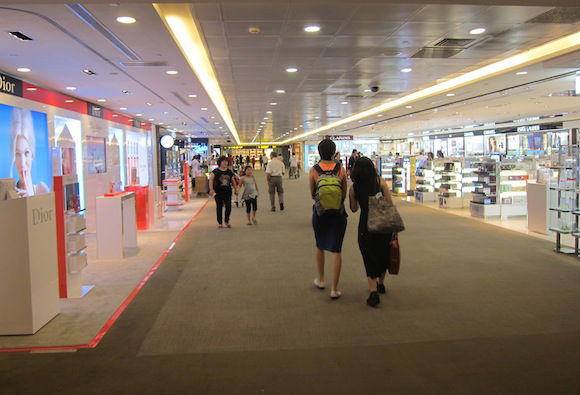 Duty free shopping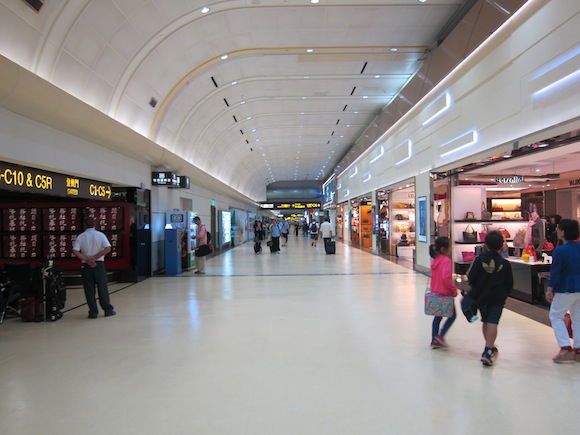 Terminal
Our departure gate had a seating area on the upper level with some bizarre furniture, if you can even call it that.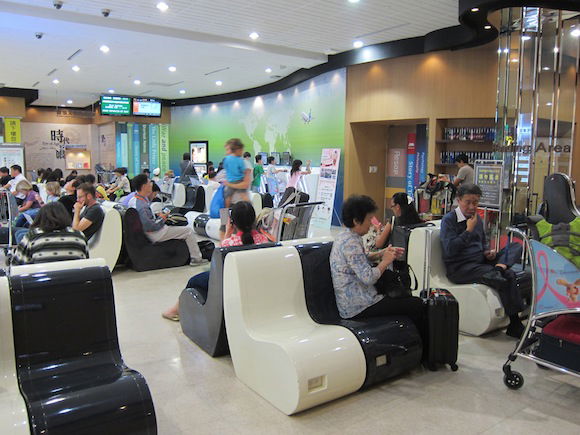 Our departure gate, C5
But the real gate was actually located on the lower level.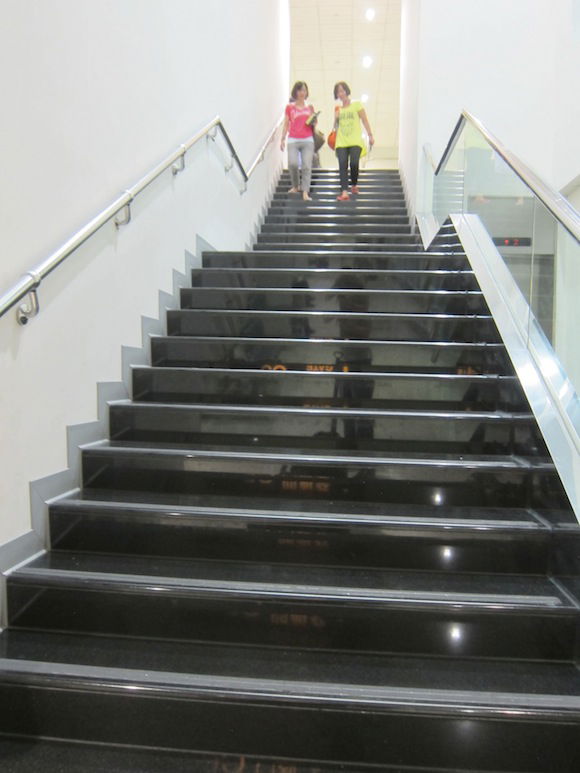 Stairs to gate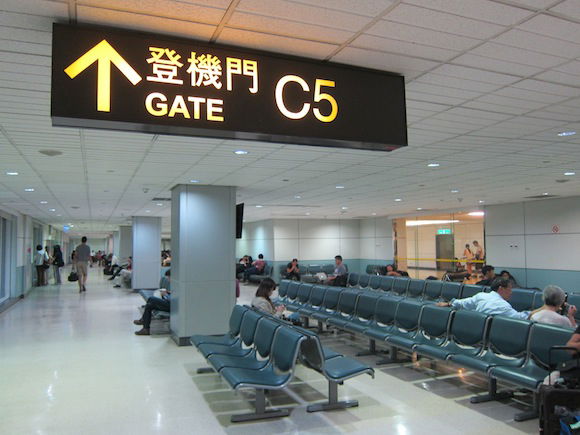 Lower level seating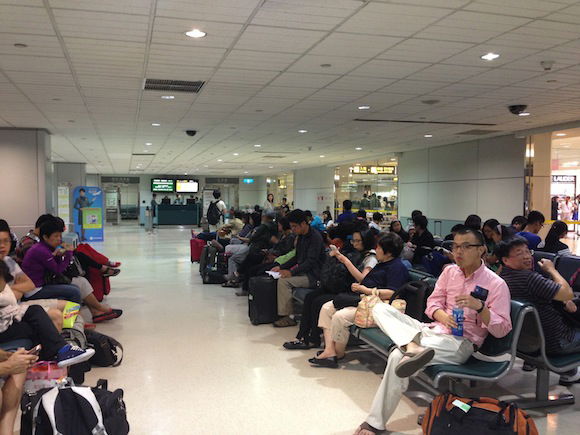 Lower level seating
There I saw our beautiful 777.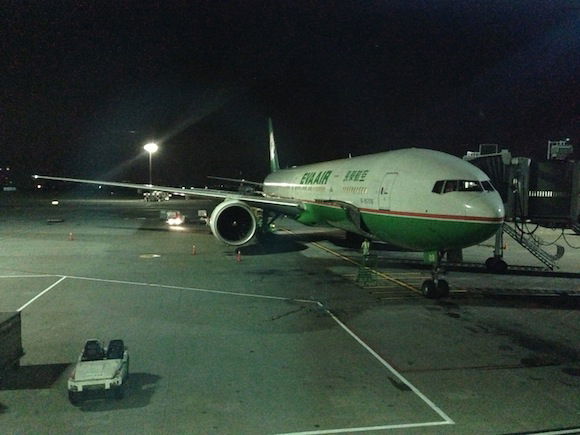 Our plane to San Francisco
As well as one of EVA's Hello Kitty A330s.


Jealous!
Around the time our boarding was supposed to start it was announced that our flight would be roughly 30 minutes late due to aircraft servicing. Rather than heading back to the lounge we stuck around the gate till boarding, which began at around 11:30PM.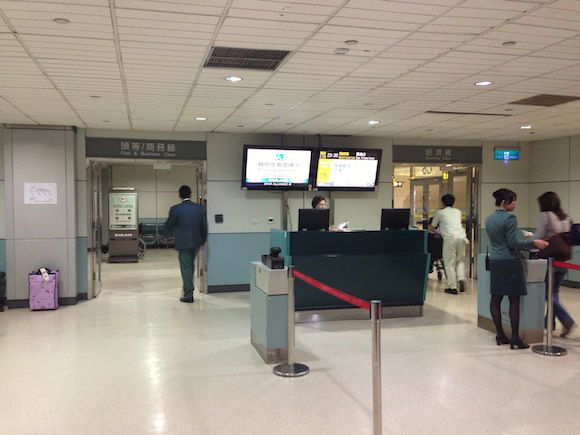 Our departure gate