---
Both the W and Le Meridien Taipei are generally well regarded hotels, and since they're just a block apart I figured we might as well check them both out during our three day visit to Taipei. We spent the first night at the Le Meridien, which was pricey at roughly $300 for the night. That being said it's a category five property, meaning it ordinarily goes for 12,000-16,000 Starpoints per night, so paying still seemed like the marginally better option in terms of value.
The Le Meridien is roughly a 45 minute taxi drive from the Taipei Taoyuan International Airport, and it located just a couple of blocks from Taipei 101.
Upon arrival at the hotel we were offered help with our bags and pointed towards check-in, which was located inside the lobby to the right.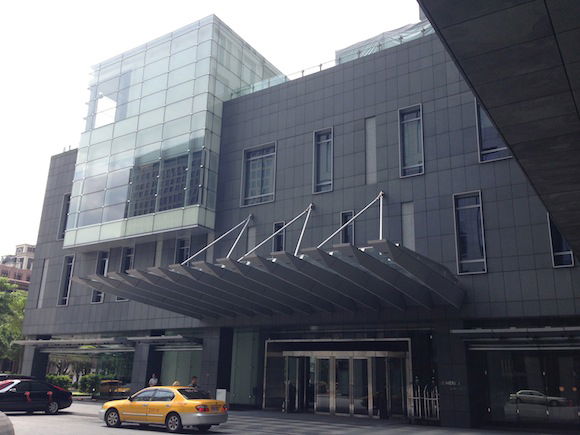 Hotel exterior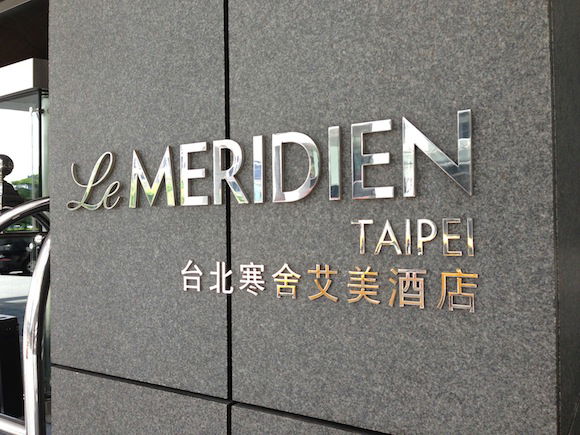 Hotel signage
The lobby was incredibly spacious and modern, and there was no queue at check-in.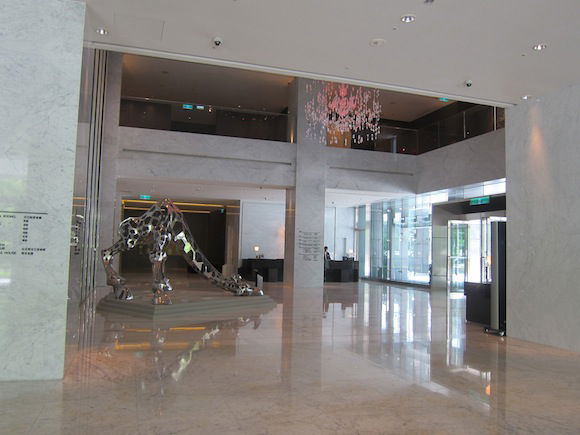 Lobby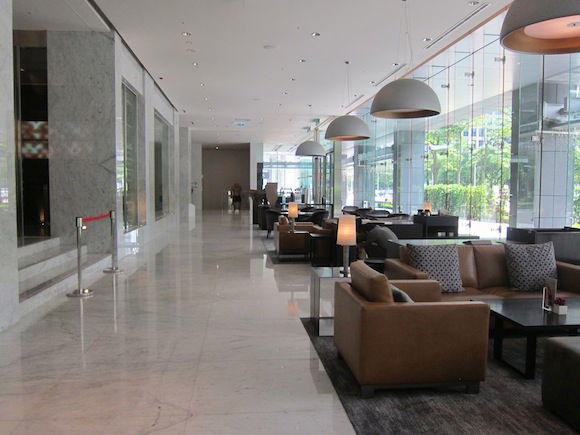 Lobby
Once they recognized I was a Platinum member they escorted us up to the club lounge for check-in formalities. Check-in was quick, and we were informed of all of our benefits, including an upgrade to a junior suite, free internet, lounge access, etc. The only odd part was that the letter they gave me was addressed to "Ms. Schlappig." I've never met a girl named Ben!
Our suite was on the 12th floor, the same floor as the club lounge.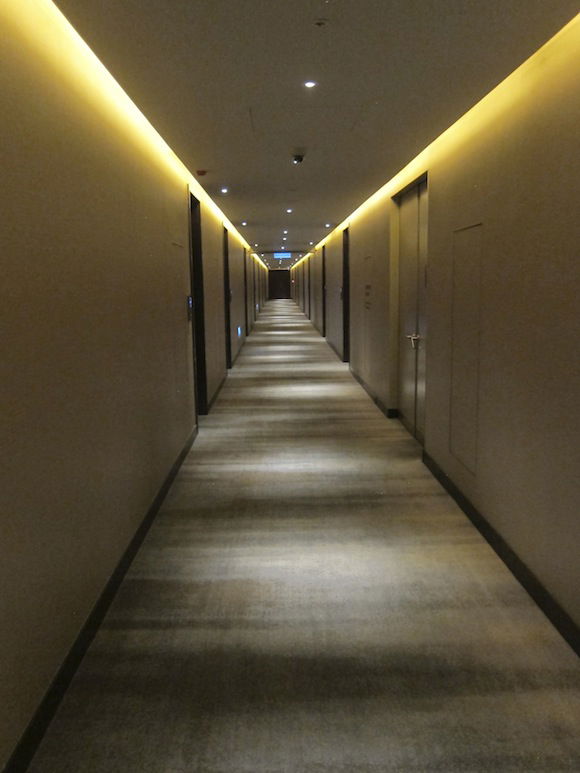 Hallway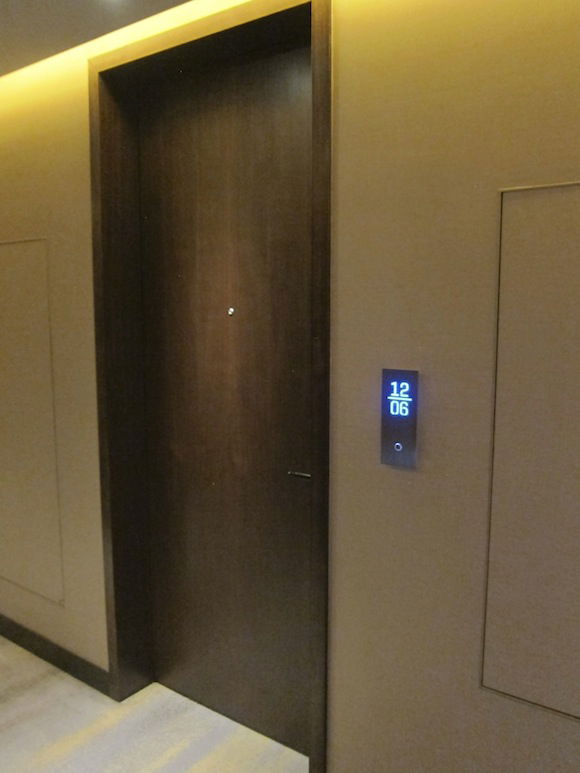 Our room, 1206
The room was modern, beautifully furnished, and in perfect condition, and sure felt like a full suite rather than a junior suite to me. At the entrance was a living room with a couch, chair with ottoman, and a cool lamp.
There was also a desk with a rolling chair.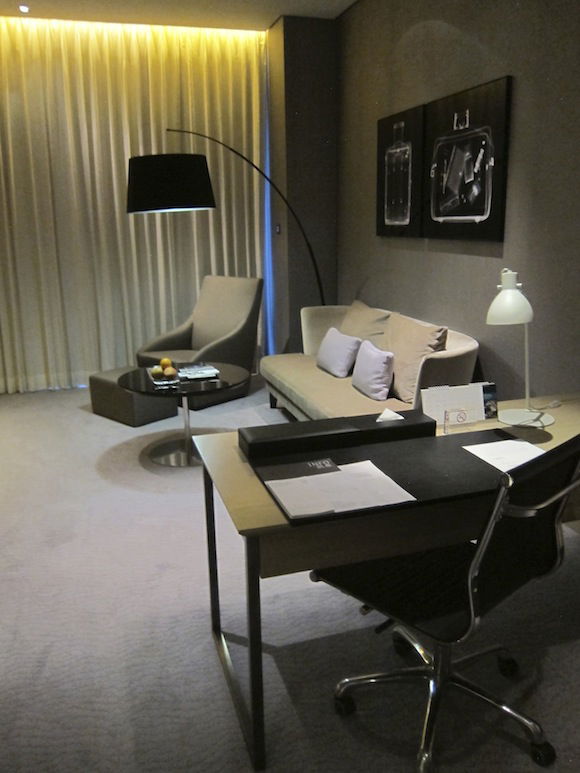 Living room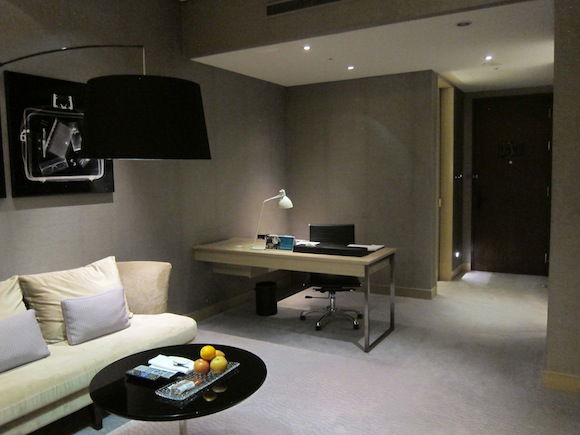 Living room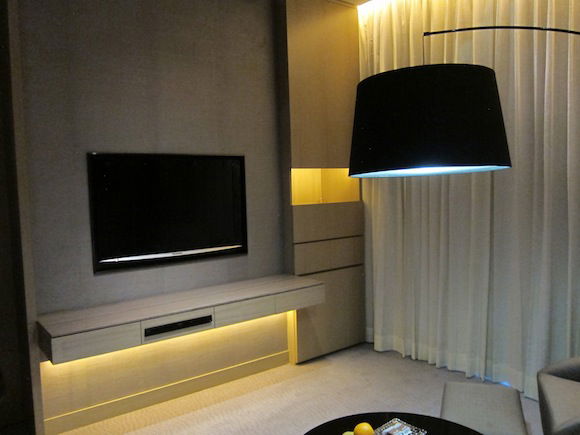 Living room
On the living room table was a plate with some fruit and brownies.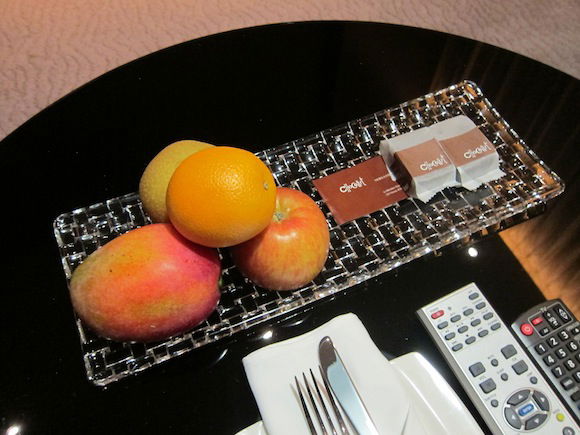 Fruit and brownies
The living room boasted amazing views of Taipei 101 and surrounding buildings.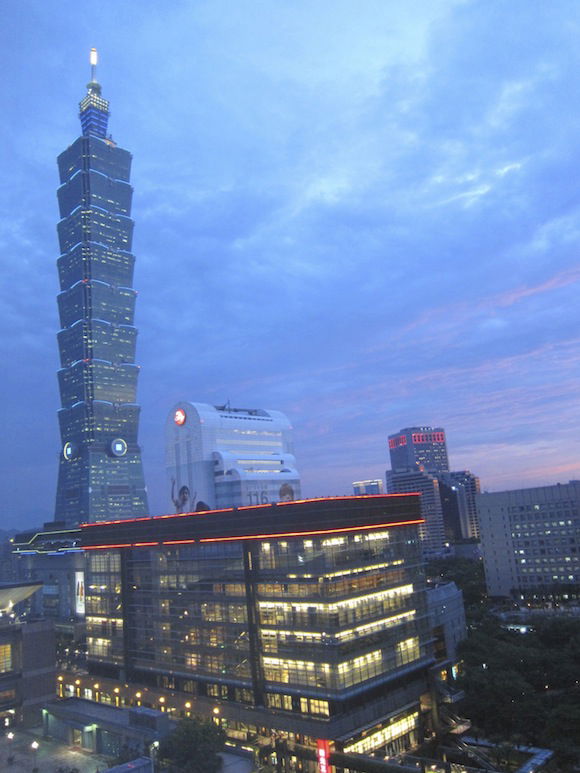 View from the living room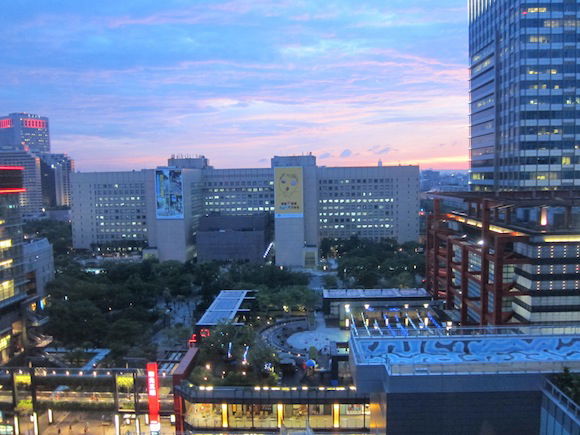 View from the living room
The bedroom was connected to the living room by a door, and had a comfortable king size bed.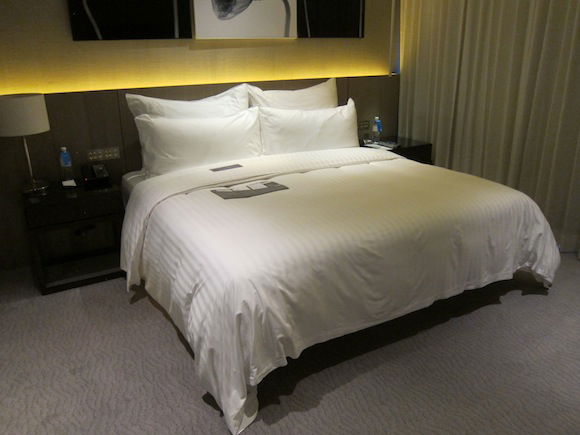 Bedroom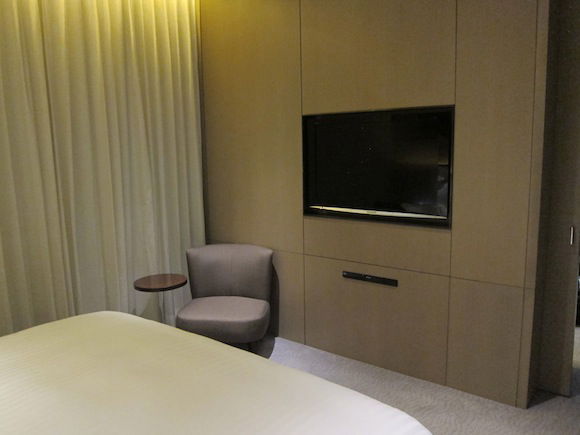 Bedroom
The bathroom could be accessed either through the living room or through the bedroom, and was incredibly spacious.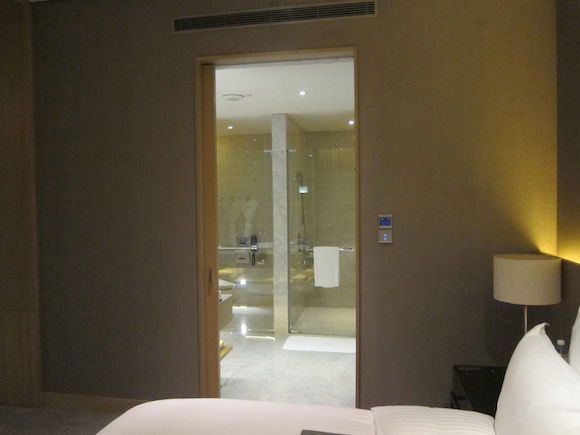 Entryway to bathroom
It featured double sinks, a soaking tub, a bidet style toilet, and a huge shower.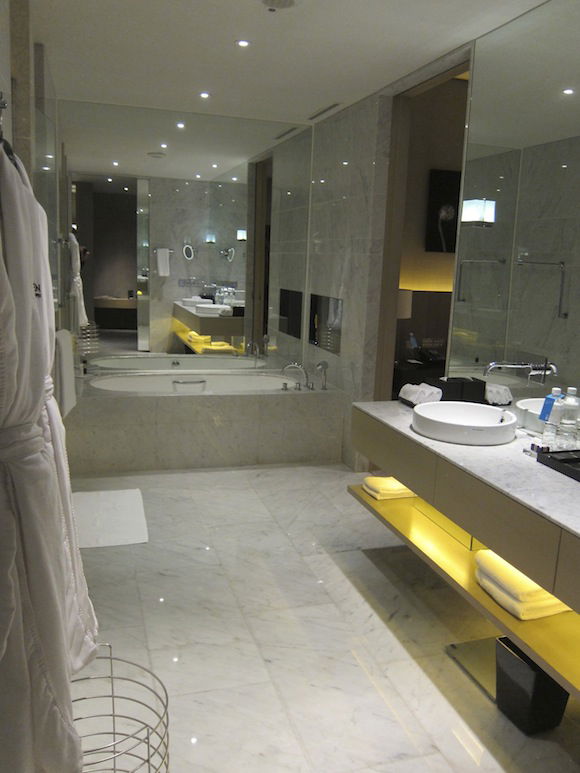 Bathroom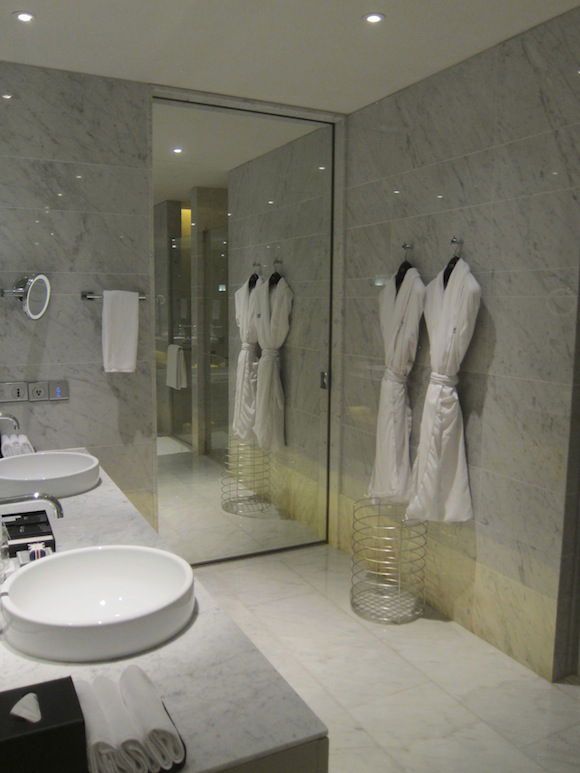 Bathroom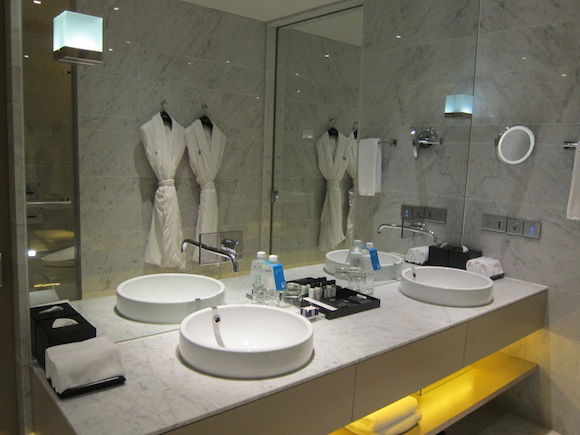 Double sinks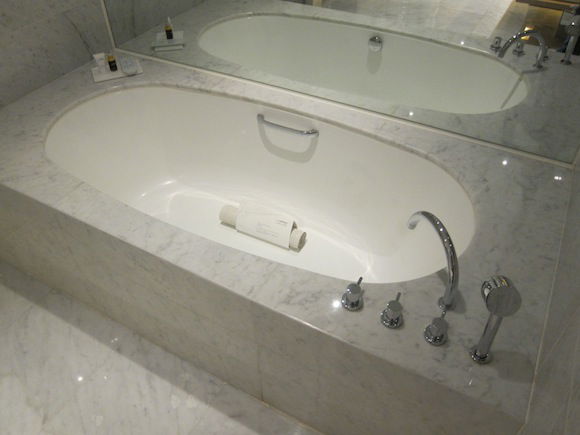 Bathtub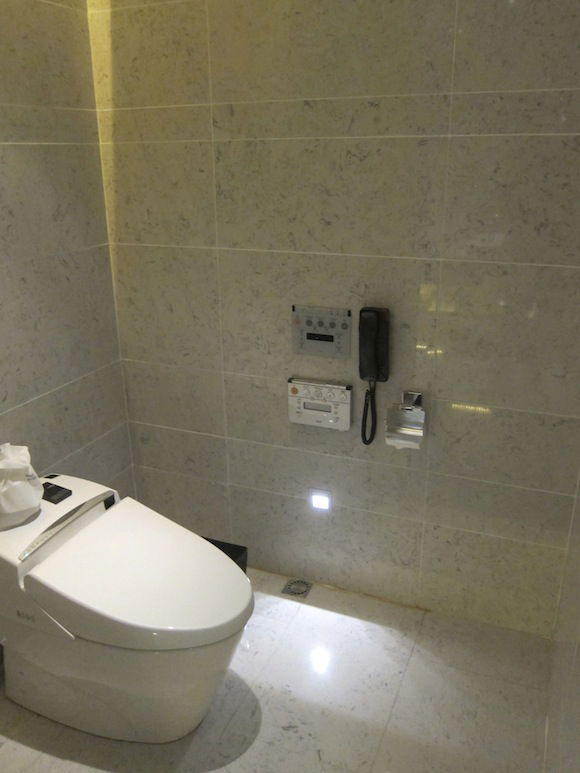 Bidet style toilet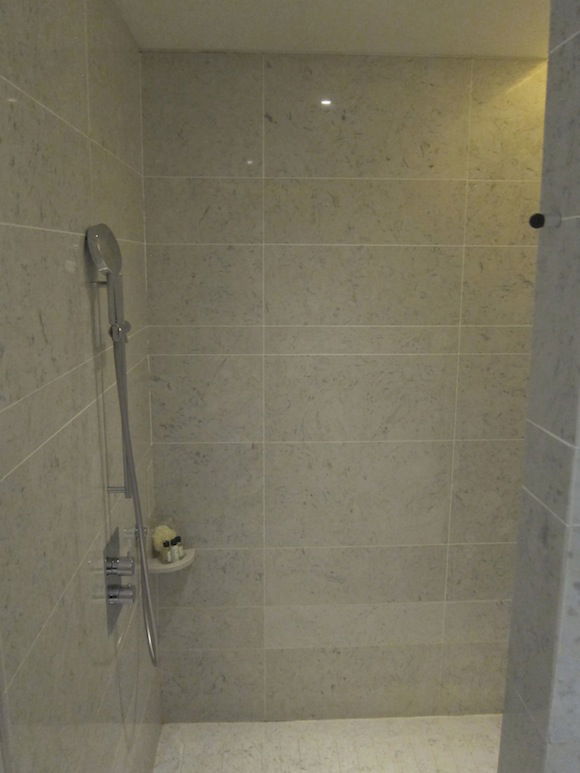 Shower
The toiletries were Heyland & Whittle branded.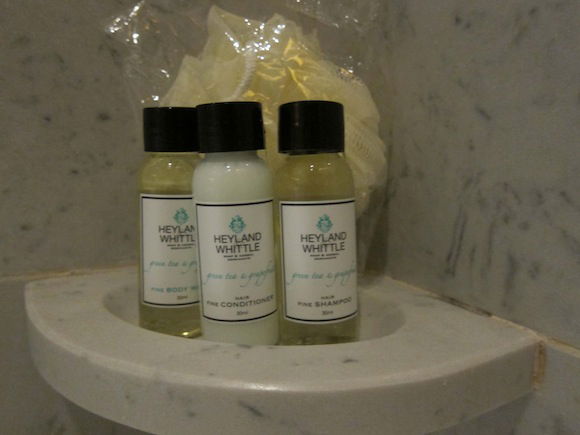 Toiletries
The club lounge, which was only a few steps from our room, was on the small side though nicely furnished.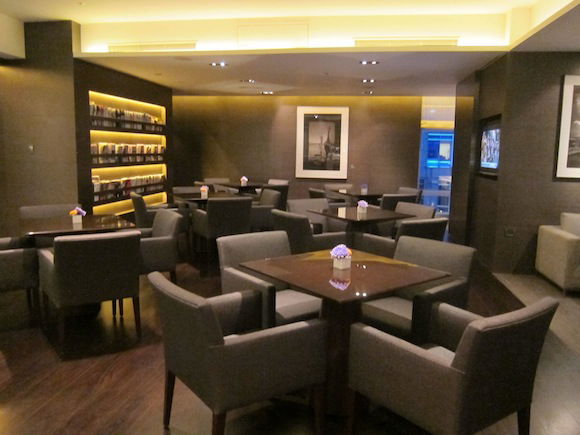 Club lounge
It served evening cocktails and appetizers from 5:30PM till 8:00PM. The spread wasn't all that impressive, and consisted of salad, chicken satay, bread, cheese, dessert, etc.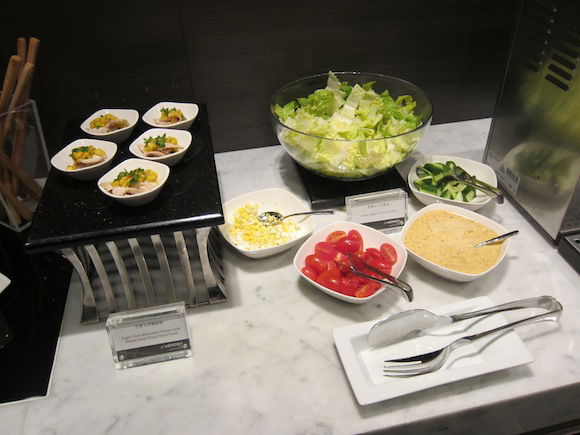 Evening spread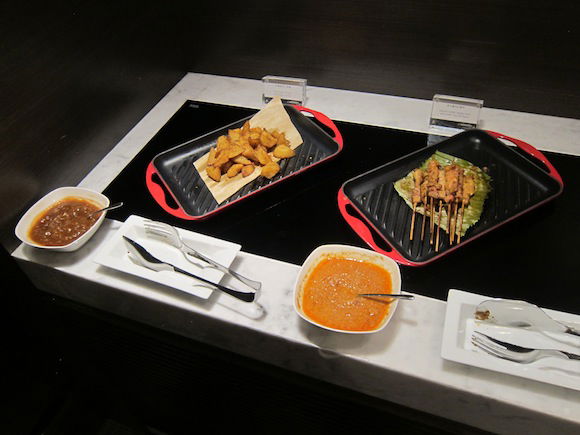 Evening spread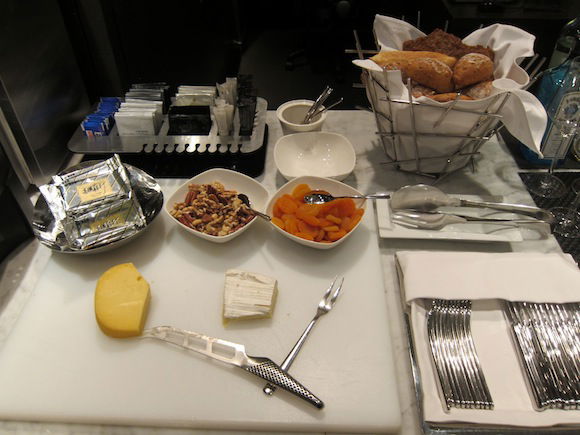 Evening spread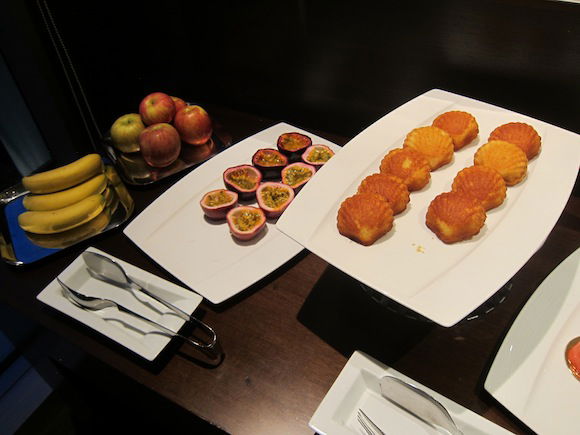 Evening spread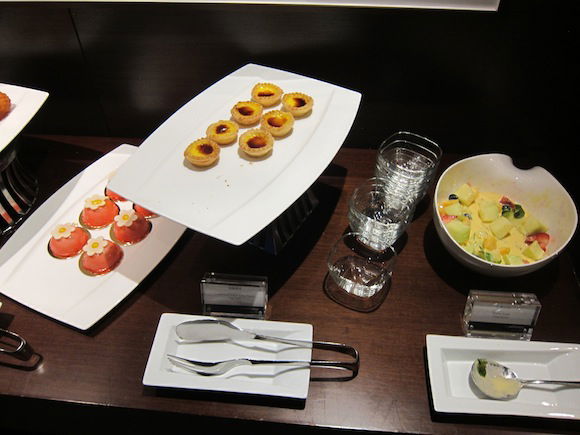 Evening spread
Then there was a self serve bar, though there was also a server working the lounge that seemed quite insistent on serving drinks rather than having people serve themselves.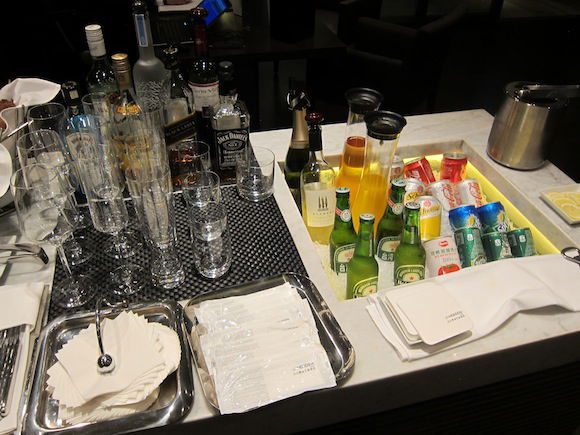 Drinks
Interestingly the club lounge is closed for breakfast, so as a club guest you can have breakfast in the restaurant. Then throughout the day they just have a few snacks in the lounge along with soft drinks.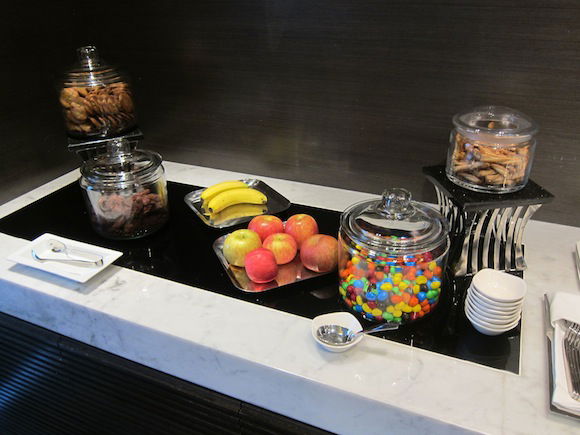 Daytime snacks
Breakfast is served daily at Latest Recipe from 6:30AM till 10AM.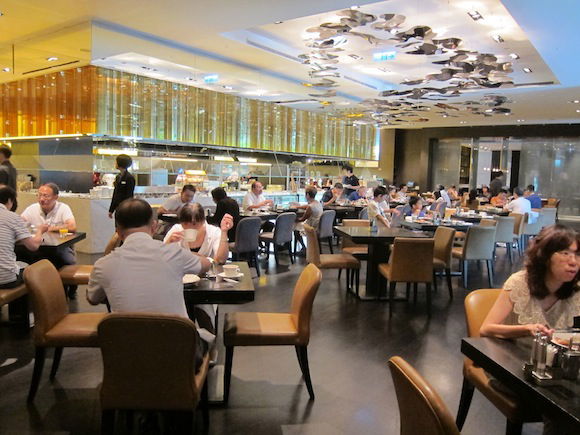 Latest Recipe
The spread itself is huge, though I didn't find the quality to be amazing. I'm not sure if that was just because of how big the restaurant was or what, but a lot of the food was lukewarm and most of the pastries/bread didn't look especially appetizing.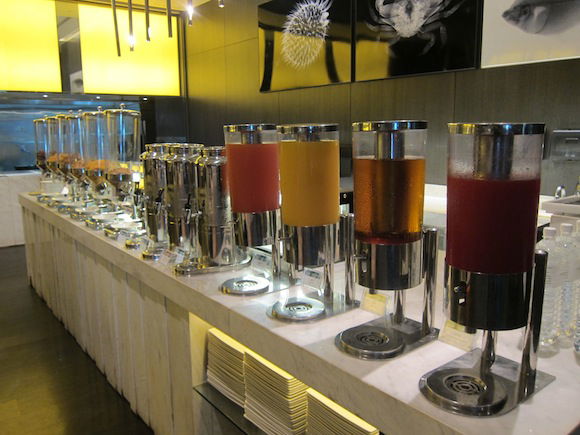 Breakfast buffet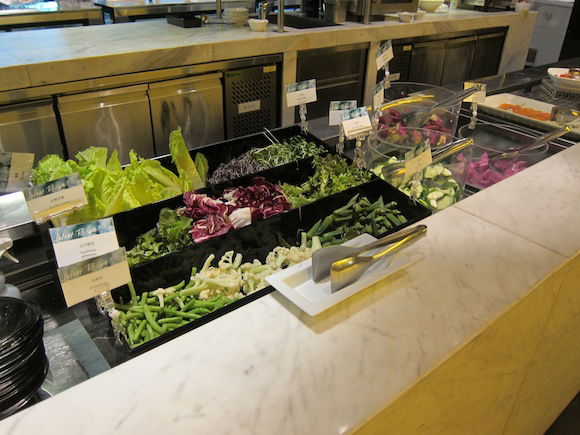 Breakfast buffet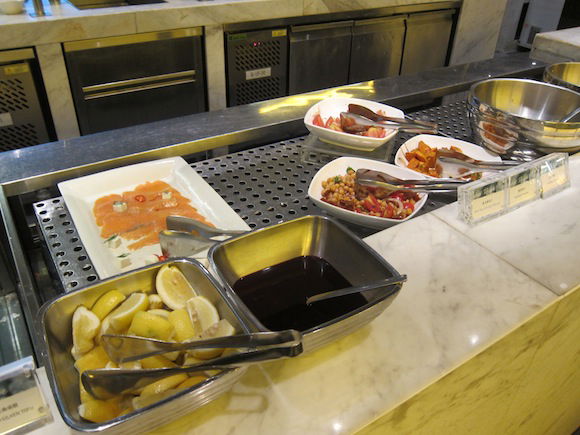 Breakfast buffet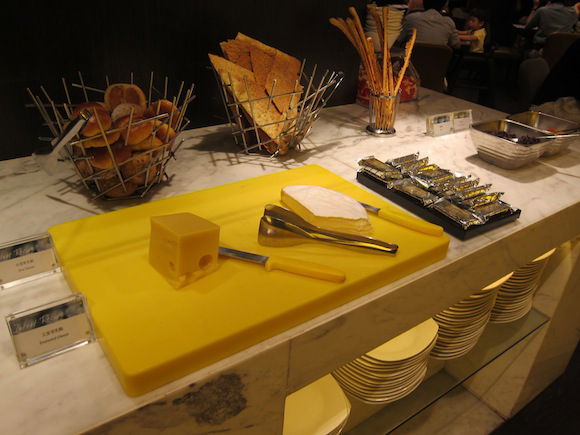 Breakfast buffet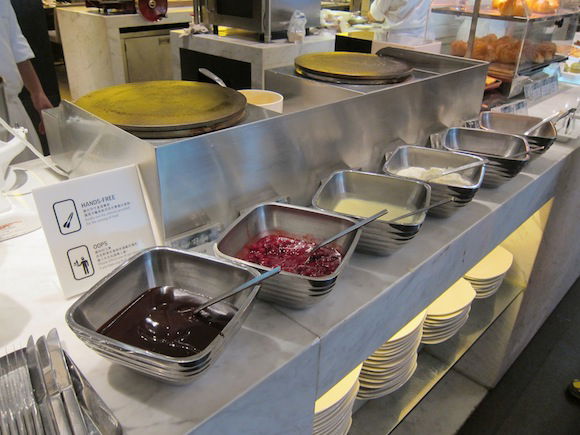 Breakfast buffet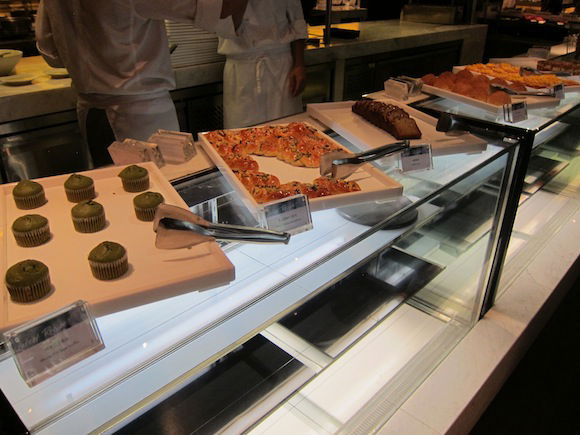 Breakfast buffet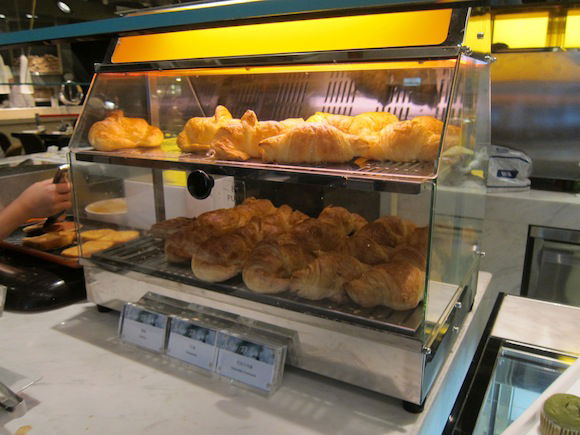 Breakfast buffet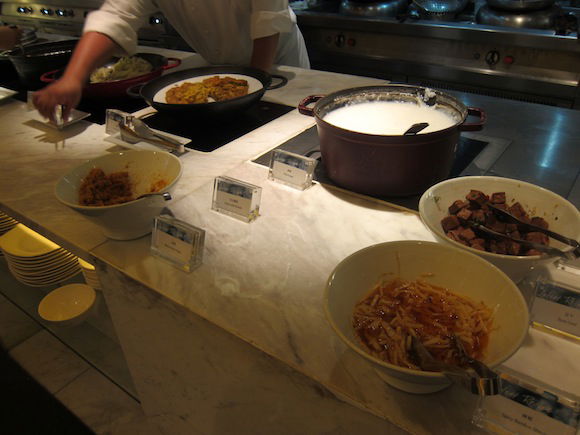 Breakfast buffet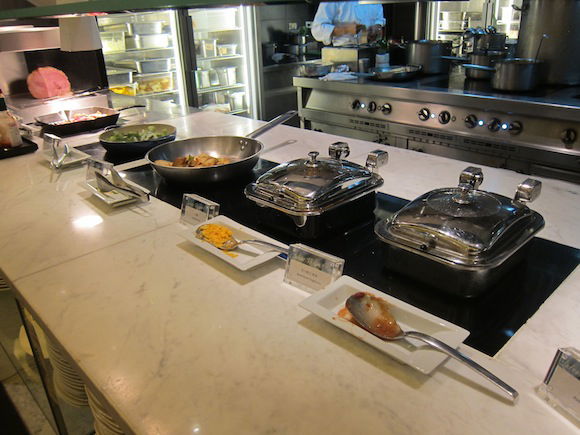 Breakfast buffet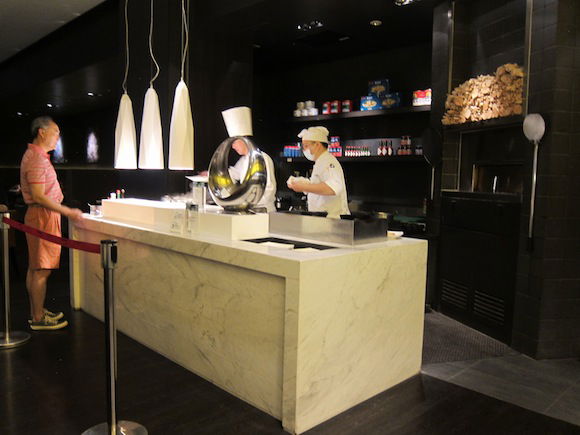 Breakfast buffet
On the plus side, like any good Asian breakfast buffet, they had four types of gummy bears and two brands and eight flavors of ice cream to choose from.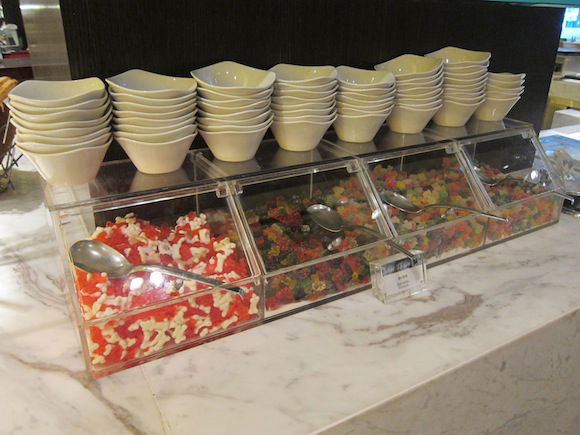 Breakfast buffet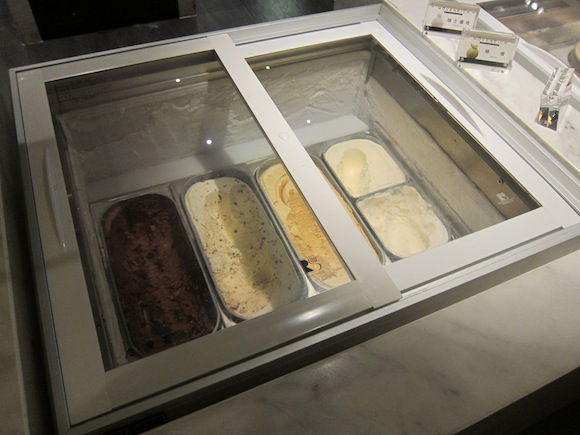 Breakfast buffet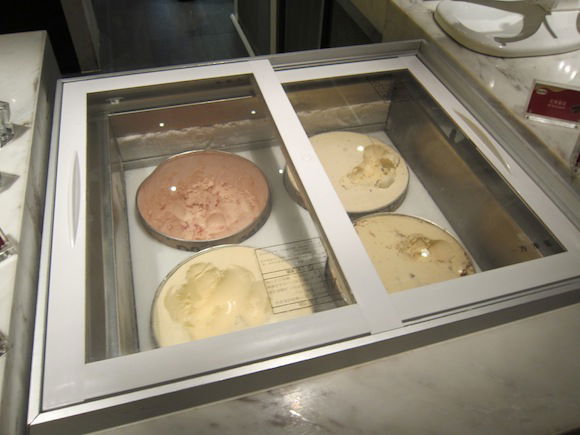 Breakfast buffet
In terms of the hotel's other facilities, on the second floor is the hotel's gym and indoor lap pool, both of which are impressive.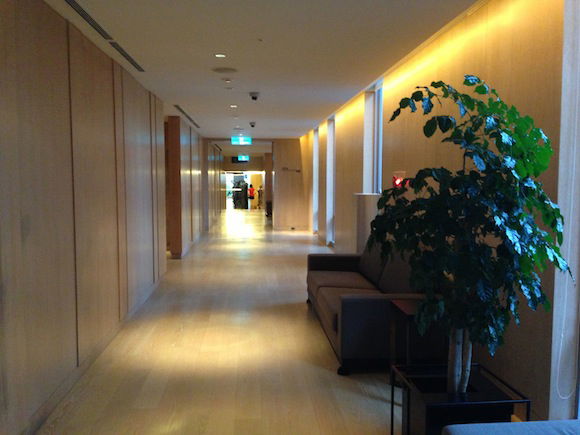 Entrance to gym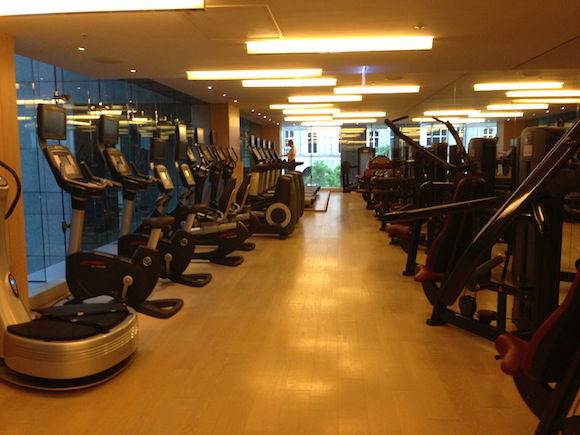 Gym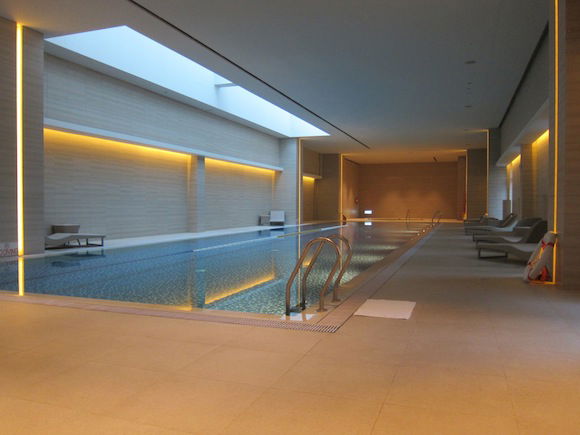 Lap pool
The hotel's location is also ideal, as I said earlier just blocks from Taipei 101.
Anyway, I really liked this hotel. I thought physically this was probably the nicest Le Meridien I've ever stayed at. The rooms and public facilities were modern and extremely well maintained. The employees at the hotel were consistently top notch as well. While the club lounge was physically a nice space, I've definitely seen better spreads, though it certainly wasn't anything to complain about either.
After my stay I told myself I'd return to the hotel in a heartbeat, but that's before I discovered the W a block away, which is probably the first W I've ever stayed at that I loved.