Qatar Airways' Qsuites debuted between Doha and London Heathrow as of June 2017. Since then they've also started offering Qsuites to Paris, New York JFK, Washington Dulles, Seoul Incheon, Chicago, Frankfurt, Shanghai, and Houston.
So far Qsuites are available on select Boeing 777-300ERs, 777-200LRs, and Airbus A350-900s, and on all Airbus A350-1000s. While this new product is exciting, as James has noted, Qatar's rollout of planes with the new seats has been disappointingly slow.
Australia is a big market for Qatar Airways, and back in February Qatar Airways revealed that they'd offer Qsuites to Sydney by June 2018. The airline flies to Sydney twice a day, with one flight being operated by a 777-300ER, and the other flight being operated by an A380.
While they're not quite sticking to that timeline, it looks like they won't be too far behind. Qatar Airways will offer Qsuites to Sydney and Canberra as of July 1, 2018.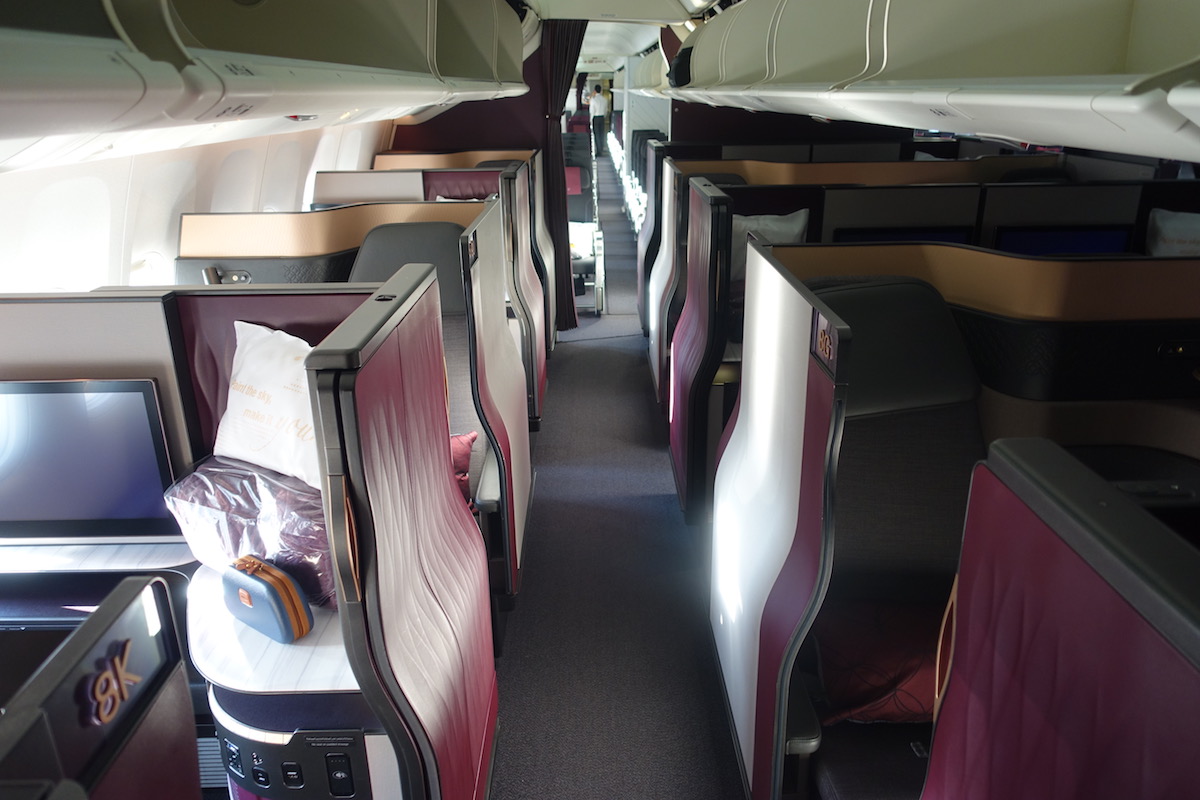 Specifically, the following frequency will feature the new business class seats:
QR906 Doha to Sydney departing 9:25AM arriving 6:40AM (+1 day)
QR906 Sydney to Canberra departing 9:20AM arriving 10:20AM
QR907 Canberra to Sydney departing 12:35PM arriving 1:35PM
QR907 Sydney to Doha departing 3:05PM arriving 11:40PM
For the month of July the 777 with Qsuites will operate the route only three days per week (Sundays, Tuesdays, and Thursdays eastbound, and Mondays, Wednesdays, and Fridays westbound), and then as of August 1 the flight will feature Qsuites daily.
On the other days in July you can expect the flight will feature Qatar's old business class product. Both business class cabins have 42 seats, so the way to tell if your plane features Qsuites is based on the seatmap.
If you see a 1-2-1 configuration in business class, then your flight features Qsuites.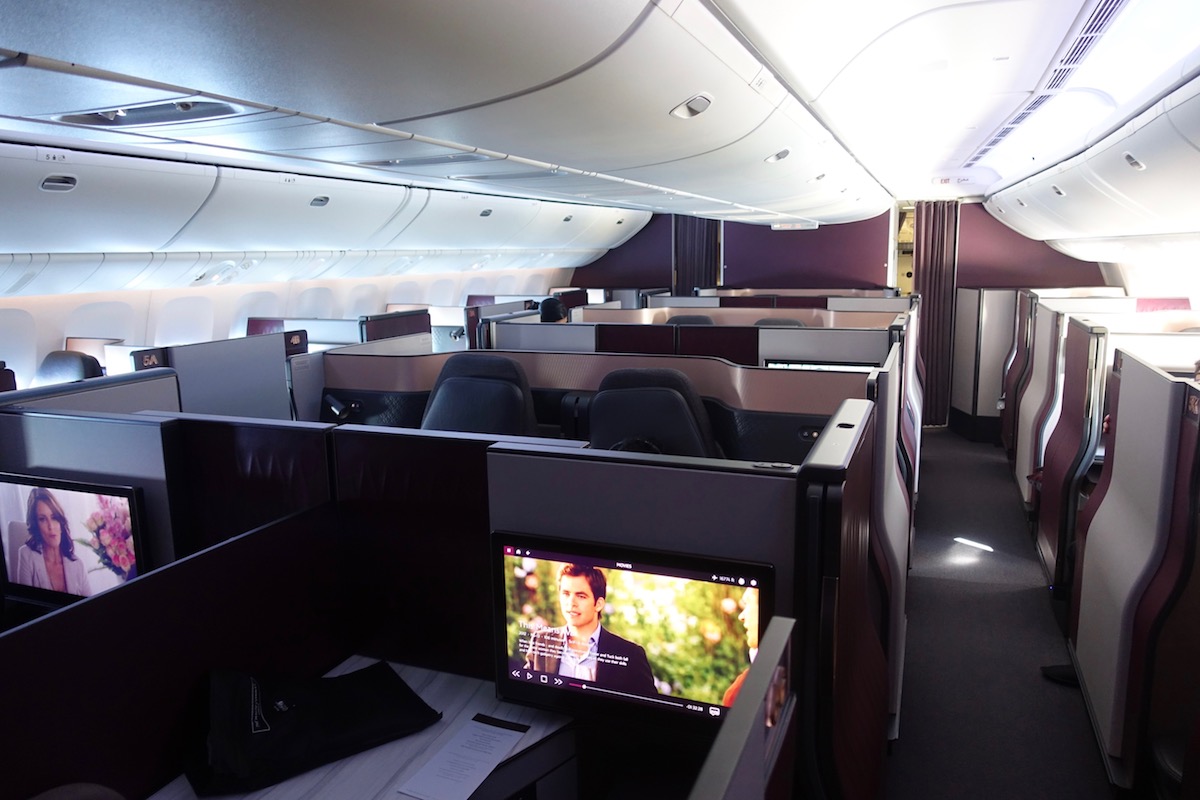 Meanwhile if you see a 2-2-2 configuration in business class, expect the old product.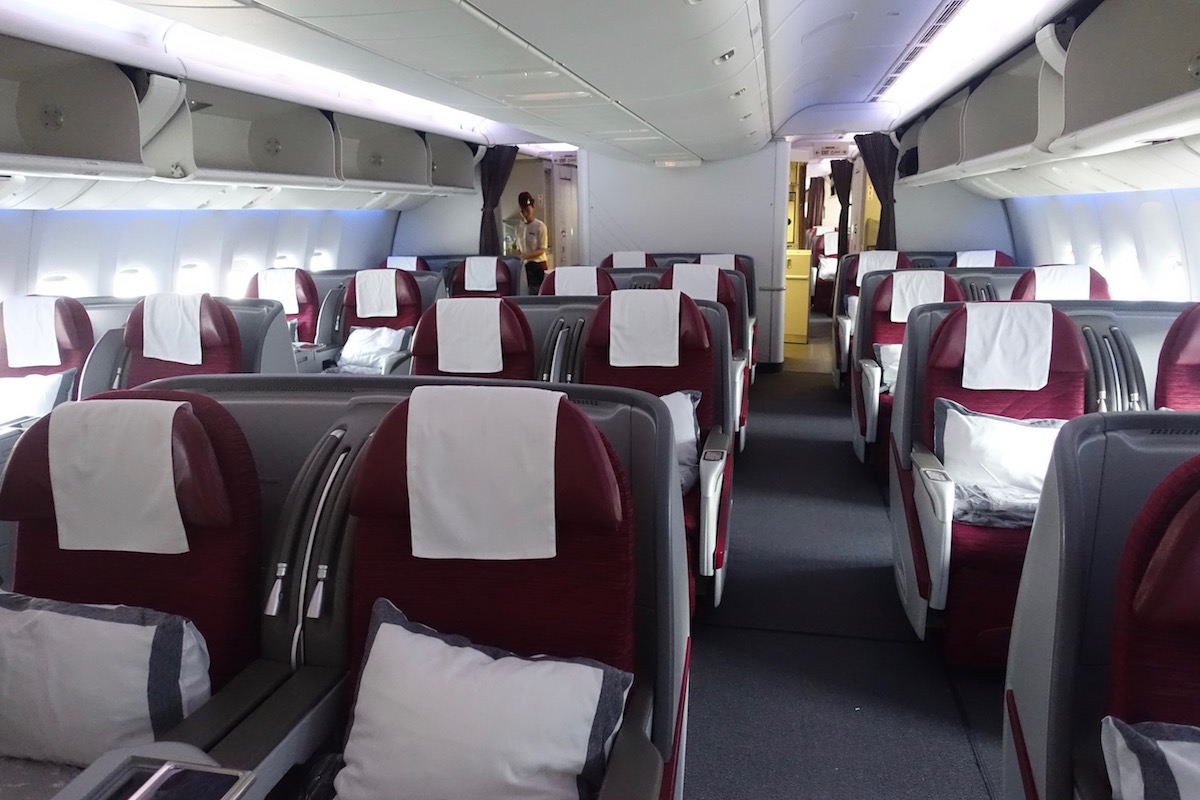 Qatar Airways often has great business class fares, so this is a nice opportunity to try the product on a long flight. Do keep in mind that nowadays the airline charges a $100 per segment surcharge for flights featuring Qsuites. Ultimately that's a small price to pay for the world's best business class.
Unfortunately as of now I don't see much business class award availability on these flights.
Bottom line
Qatar Airways has been saying for a while that they plan to offer Qsuites to Sydney, so it's nice to see that finally happening. That's especially the case since Qatar Airways often has great fares between Europe and Australia, so now you can potentially fly Qsuites the whole way.
As far as I'm concerned this is by far the world's best business class product, so if you haven't experienced Qsuites, I can't recommend it enough.
Anyone have plans to fly Qsuites to/from Australia?