Since Qatar Airways' Qsuites were introduced, the biggest question has been when the rest of the fleet will get these seats. After all, once you experience Qsuites it's tough to go back to any other kind of business class. While we've known Qatar Airways' general plan for installing Qsuites throughout their longhaul fleet since last March, the airline has just provided a more detailed roadmap of what we can expect, per AirlineRatings.
I wouldn't necessarily take all of the below as fact given that this stuff remains highly subject to change, but it gives us a good sense of what we can expect as of now.
All 777s will have Qsuites within 18 months
We've known all along that all Qatar Airways 777s will feature Qsuites, and Qatar Airways hopes to have the entire 777 fleet reconfigured within 18 months, by the middle of 2019. That seems quite optimistic to me (given that they have 57 of these planes), but I hope they stick to the timeline.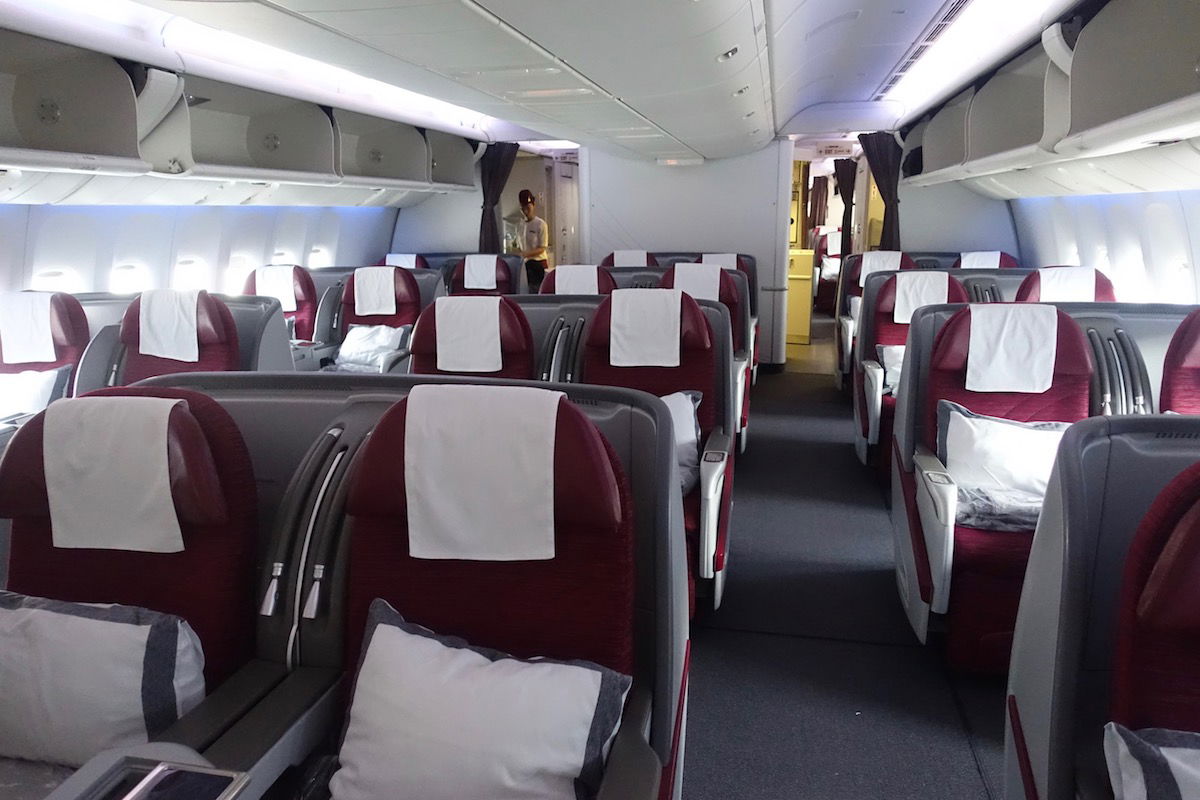 Qatar Airways' old 777 business class
787s and A380s are getting modified Qsuites
Qatar Airways plans to install a modified version of Qsuites on their 787s and A380s. Why not the full product? Because the cabin on the 787 and the cabin on the upper deck of the A380 are narrower than on the 777, so they can't practically install the seats there without reducing the width of the suites. Expect something that is as private as Qsuites, though you likely won't have the option of forming a four person suite in the center of the cabin.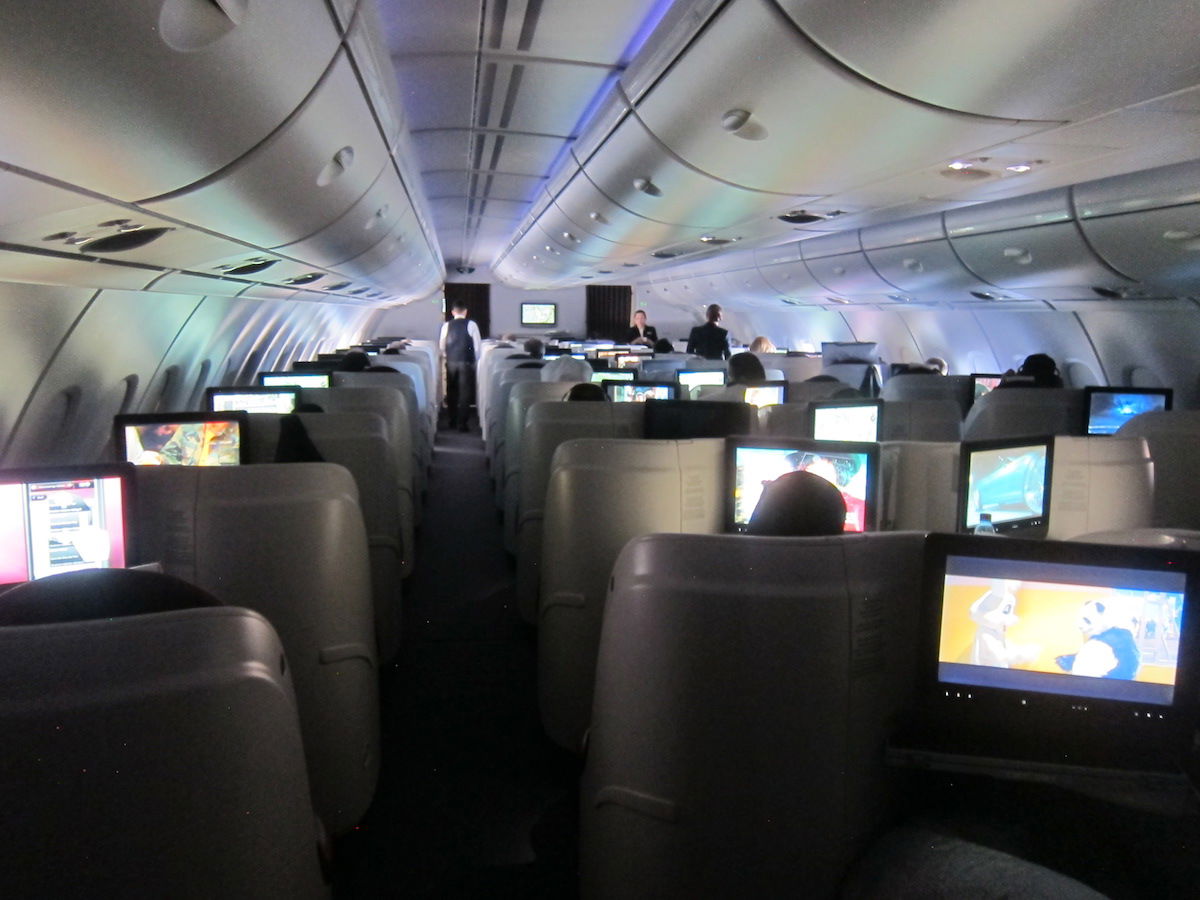 Qatar Airways' current A380 business class
We can expect 787s to be reconfigured starting next year, and expect A380s to be reconfigured starting in 2020. At that point Qatar Airways may also slightly update their A380 first class, though I wouldn't expect too much.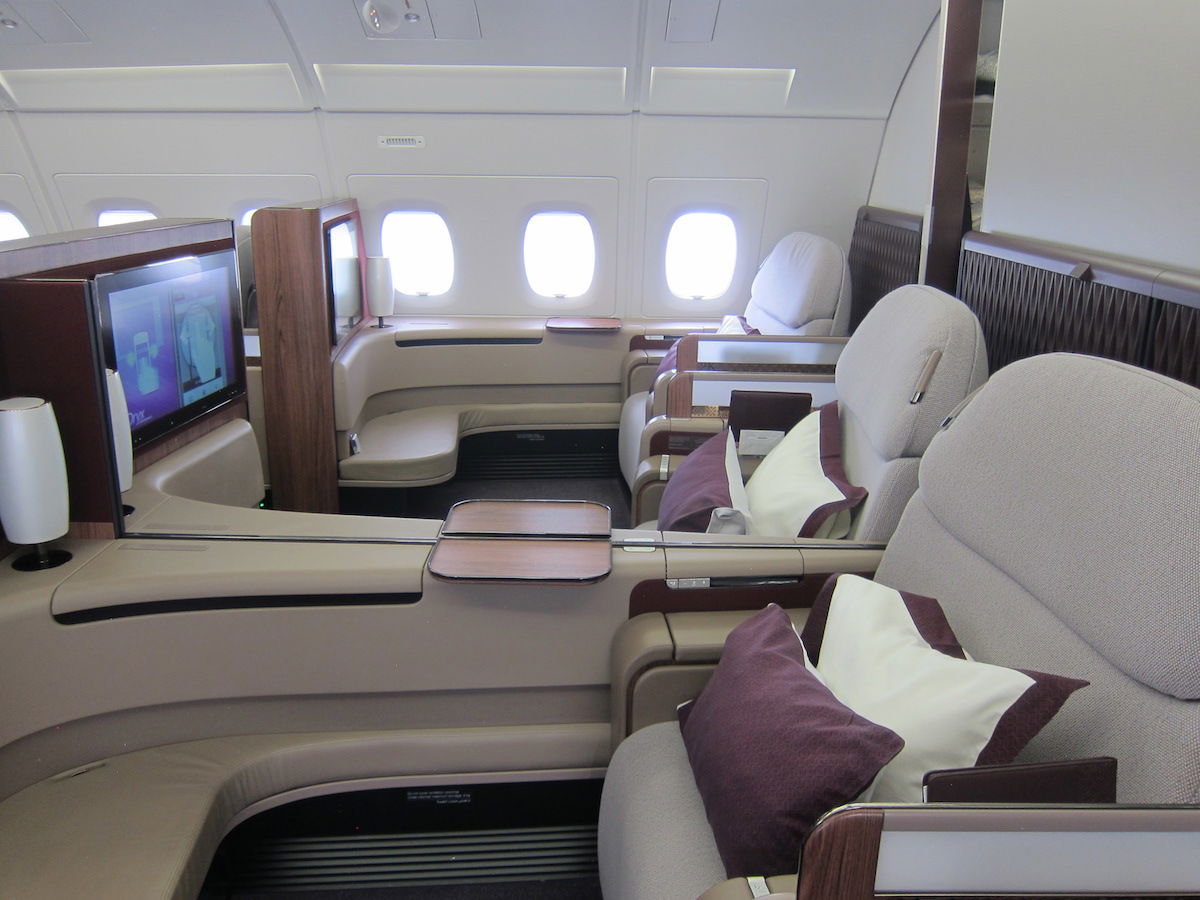 Qatar Airways' current A380 first class
All A350s are getting Qsuites
Qatar Airways is the global launch customer of the A350-1000 (just as they were for the A350-900), and they plan on taking delivery of their first such plane in about a week. This plane will come with Qsuites, as will all A350-1000s being delivered in the future.
The A350-900s should be reconfigured with Qsuites at some point in the future, though no exact timeline has been provided for that.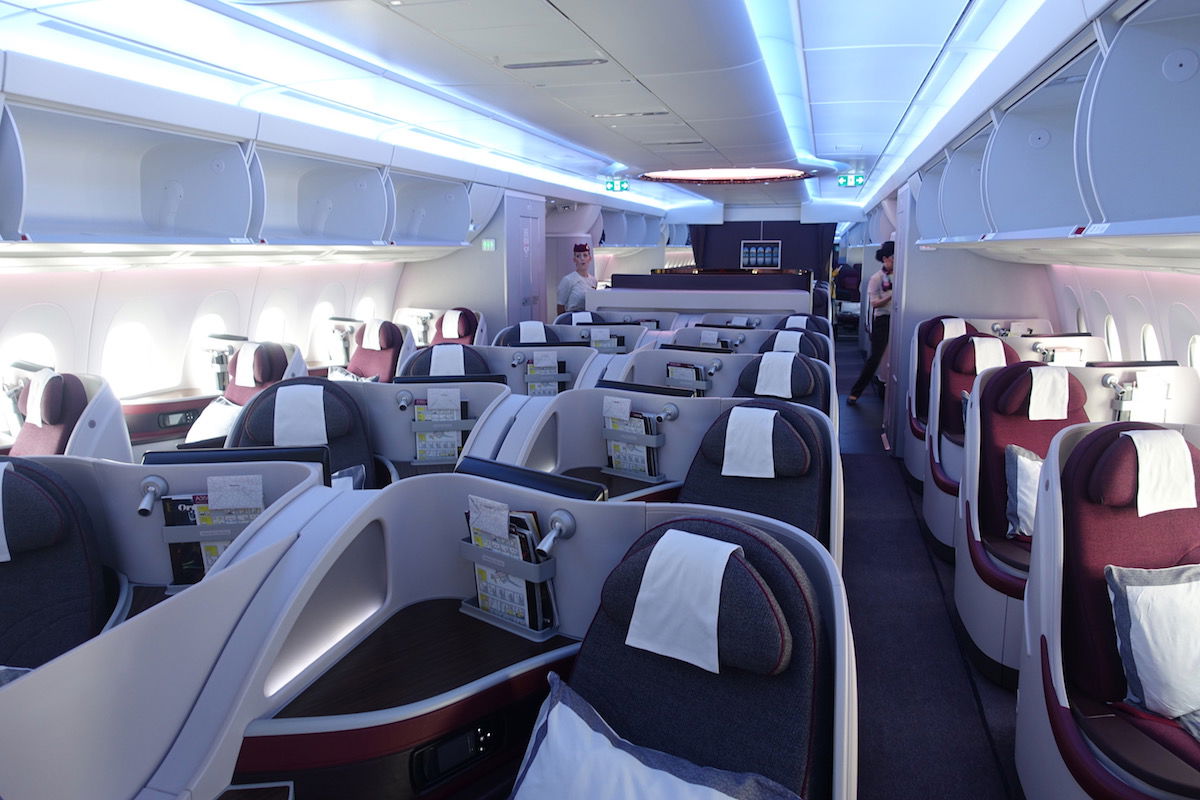 Qatar Airways' current A350 business class
The 777Xs are getting modified Qsuites
In 2020 Qatar Airways will take delivery of their first 777X. Qatar Airways plans to offer Qsuites on these planes, though expects to introduce a seat that's at least 22% lighter. This of course helps keep the weight of the plane down and reduce fuel burn, though as passengers we shouldn't notice much of a difference.
Bottom line
Qatar Airways has an ambitious plan for reconfiguring their fleet with new business class seats. While I'm not terribly confident they'll stick to their timeline, I'm impressed by their goals. Qatar Airways must be one of the first ever airlines to remove reverse herringbone seats from a plane because they consider them to be outdated.