Lately we've seen Qatar Airways make quite a few operational changes, which is probably largely caused by the Gulf blockade. With many of their short-haul planes grounded (since they can't fly to neighboring countries), they're shuffling around some of the planes that operate certain US routes.
If you're flying Qatar Airways to/from the US in the next couple of months, the airline has announced some aircraft swaps on a few routes, most of which are quite positive. Per @airlineroute, between October 1 and 31, 2017, Qatar Airways will fly:
The 787-8 between Doha and Boston, rather than the A350-900
The A350-900 between Doha and Dallas, rather than the 777-300ER
The A350-900 between Doha and Miami, rather than the 777-300ER
About a month ago I wrote about how Qatar Airways was flying the A350 to Miami for the month of September, so it looks like that's simply being extended by a month. I wouldn't be surprised to see any of the above aircraft changes extended as well.
The upgrades on the Dallas and Miami routes are no doubt positive. Qatar's 777-300ERs feature their outdated fully flat seats.
Meanwhile their A350s and 787s feature reverse herringbone seats, with direct aisle access from every seat. The planes also have Wi-Fi. That's a much better product.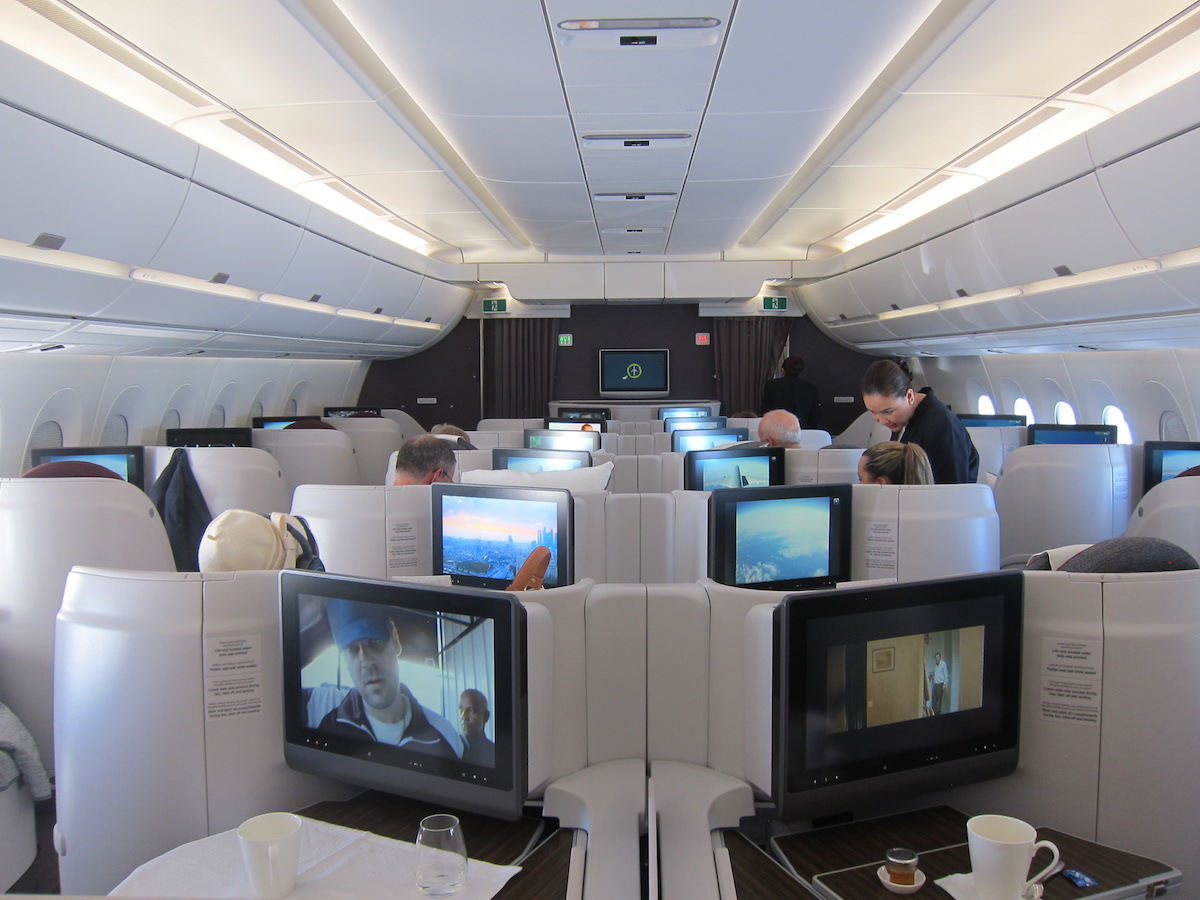 As far as the swap from the A350 to the 787 on the Boston route goes, I'd say that's slightly negative, though not much. The planes have the same business class seats, though I personally prefer the A350 to the 787, due to the fact that the plane has window shades and a cool tail camera.
It would be nice if Qatar Airways were taking these 777-300ERs out of service in order to install Qsuites on them. However, I suspect that's not the motivation here, because for now Qatar Airways is only introducing Qsuites on newly delivered planes. I suspect they just have better use for the bigger 777s elsewhere for the time being.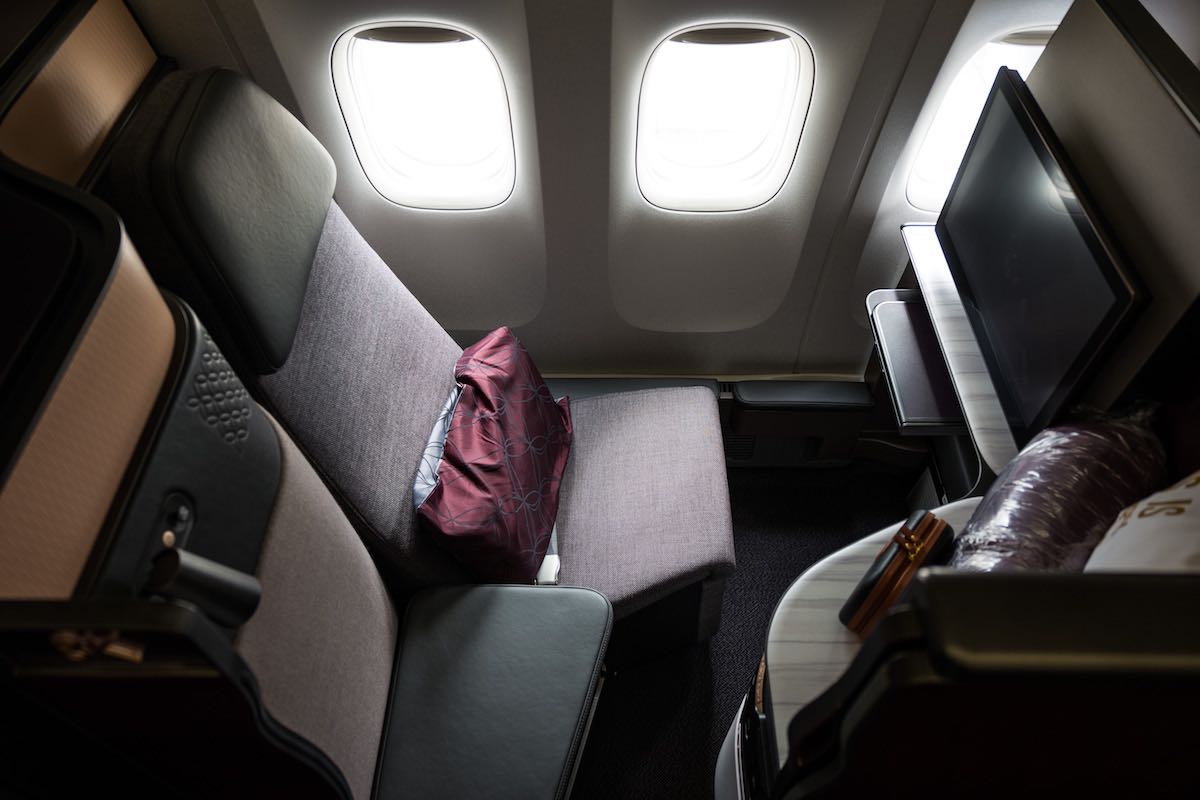 Regardless, this represents a nice temporary upgrade for two US destinations. This is also the first time that Qatar Airways will operate scheduled 787 service to the US.
Will anyone benefit from these Qatar Airways plane swaps?