Earlier this year I wrote about how Lufthansa was allegedly planning on installing first class on some upcoming Airbus A350 deliveries, which caught many of us off guard. This is no longer a rumor — it's now official, and we know the timeline with which this will happen, as reported by Aero Telegraph.
Lufthansa's current first class fleet
There's not a first class product in the world that's more sentimental to me than Lufthansa's. My desire to fly Lufthansa first class between the USA and Germany (in order to visit family) is what got me interested in the points hobby to begin with, and I can't even count how many times I've been lucky enough to cross the Atlantic in the pointy-end of a Lufthansa jet.
Unfortunately Lufthansa's first class footprint has been decreasing for years now, and the situation keeps getting worse: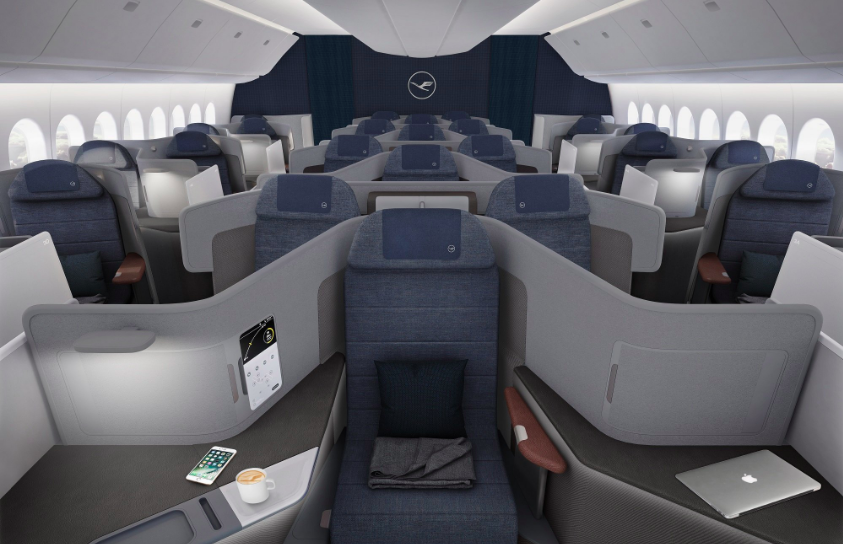 Lufthansa's new business class product
At this point Lufthansa first class is only available on the 747-8 fleet, and Lufthansa has only 19 of those. With eight first class seats per plane, that means that officially Lufthansa's fleet currently has a total of 152 first class seats.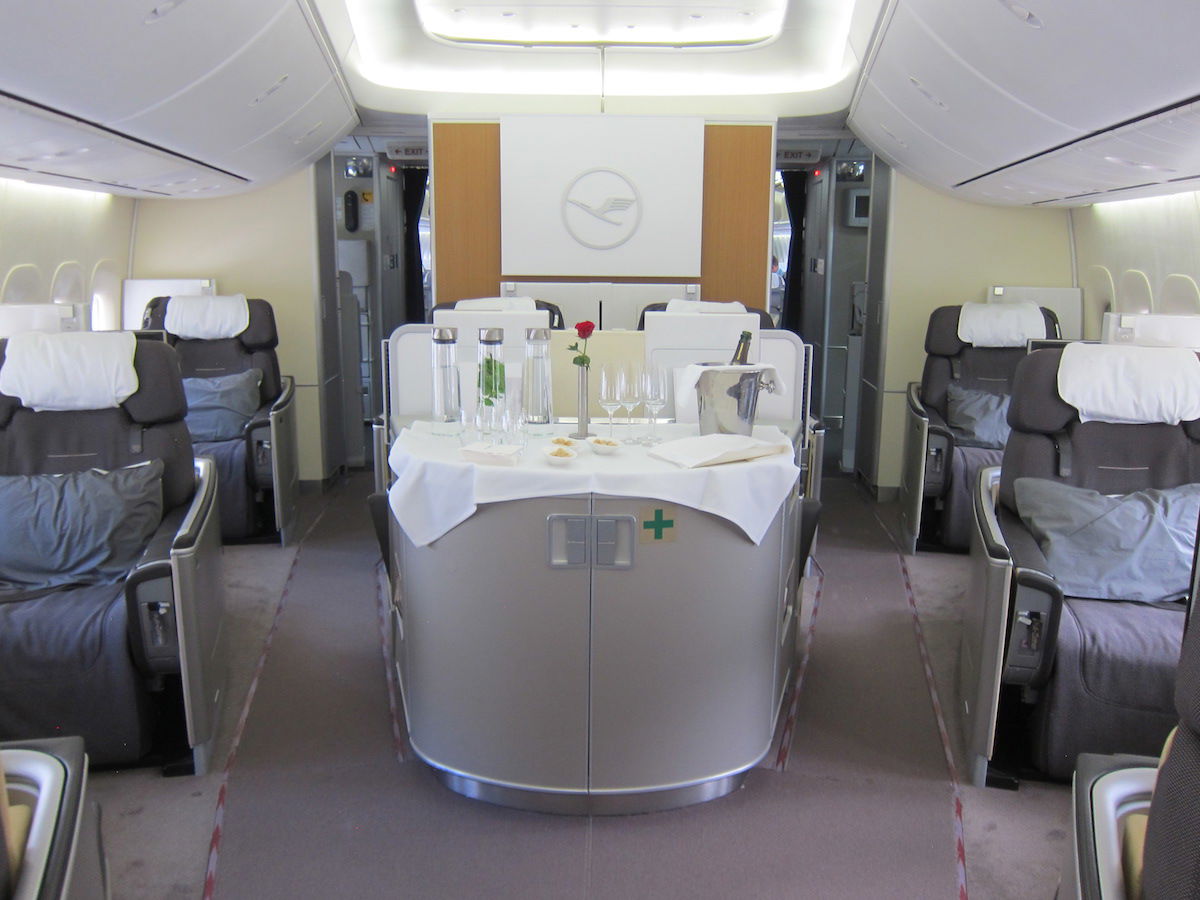 Lufthansa's 747-8 first class
Lufthansa A350-900s will get first class
It has now been officially confirmed that:
Lufthansa will take delivery of at least 10 Airbus A350-900s that will feature first class
Lufthansa will take delivery of its first Airbus A350-900 with first class in July 2023
All 10 of these A350s would be based in Munich
Why would Lufthansa install first class on A350-900s, but not 777-9s? Well, because 777-9s are expected to be based in Frankfurt, while A350-900s are generally based in Munich.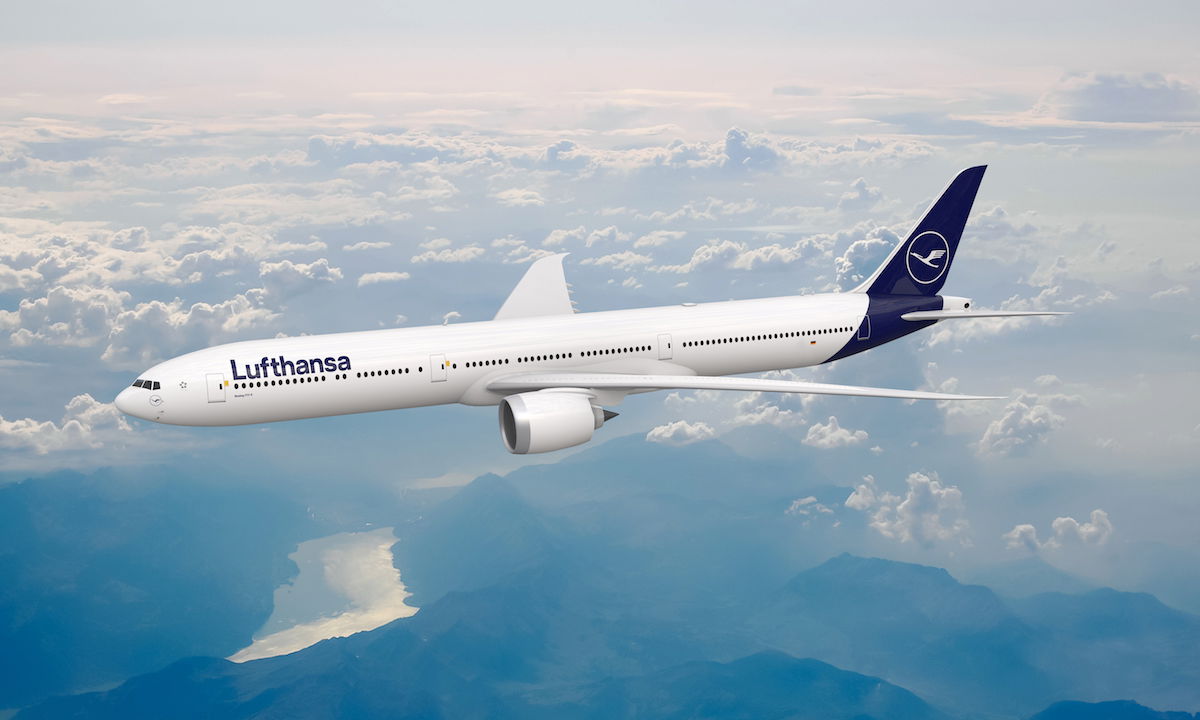 Lufthansa plans to base 777-9s in Frankfurt
Up until recently, Lufthansa's only Munich based planes with first class were A340-600s, but those planes have now been retired.
Clearly there's some demand for first class out of Munich, in particular for markets like Los Angeles, New York, and San Francisco, among others. So installing first class on some A350s based in Munich would be a way to continue offering this product.
The logic for all of this makes perfect sense, especially when you consider the pre-pandemic timeline. Initially A340-600s were supposed to fly for a few more years, so it makes sense that Lufthansa would only start offering first class on some A350s around 2023.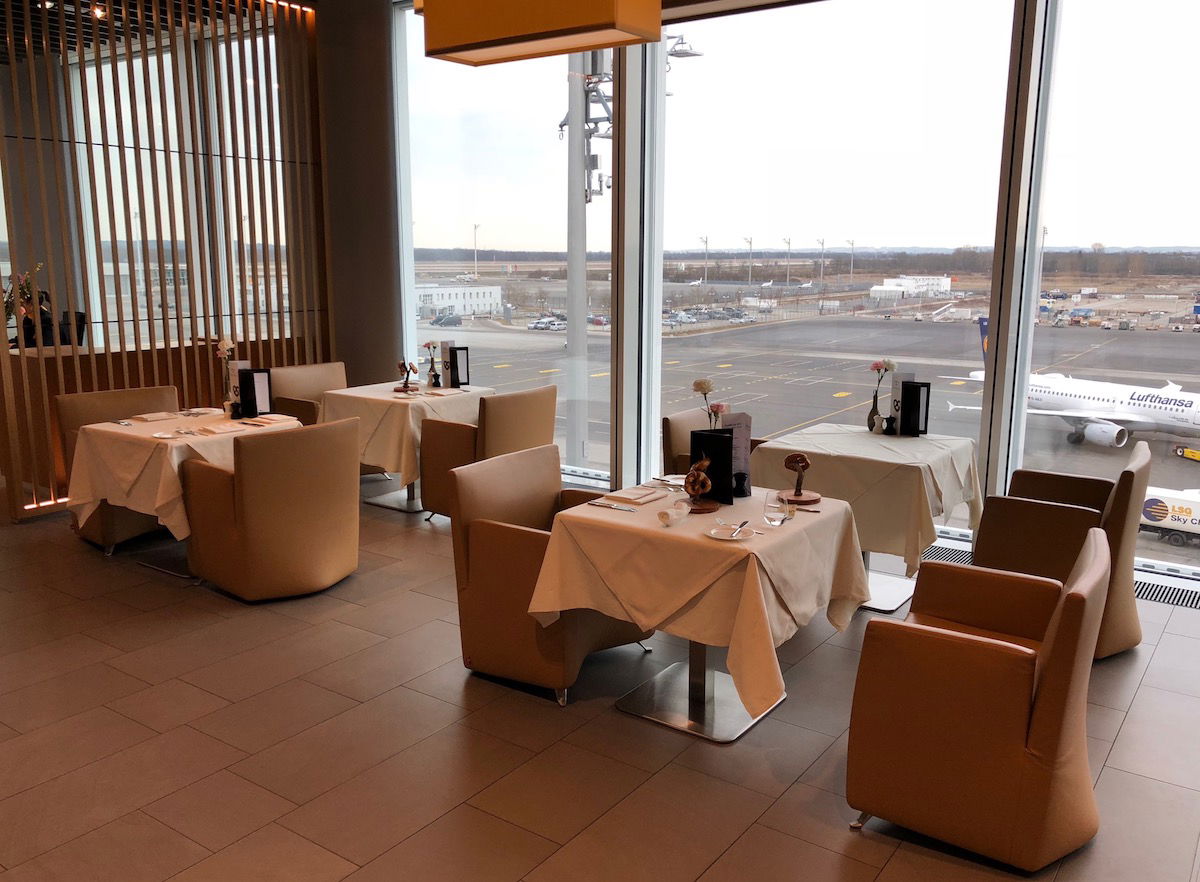 The Lufthansa First Class Lounge Munich
While first class for Munich based A350s is now guaranteed, there are still a lot of unknowns about Lufthansa Group's upcoming aircraft orders. Lufthansa Group has quite a few A350s and 787s on order, and we don't even officially know how these planes will be distributed between Lufthansa, Austrian, and SWISS.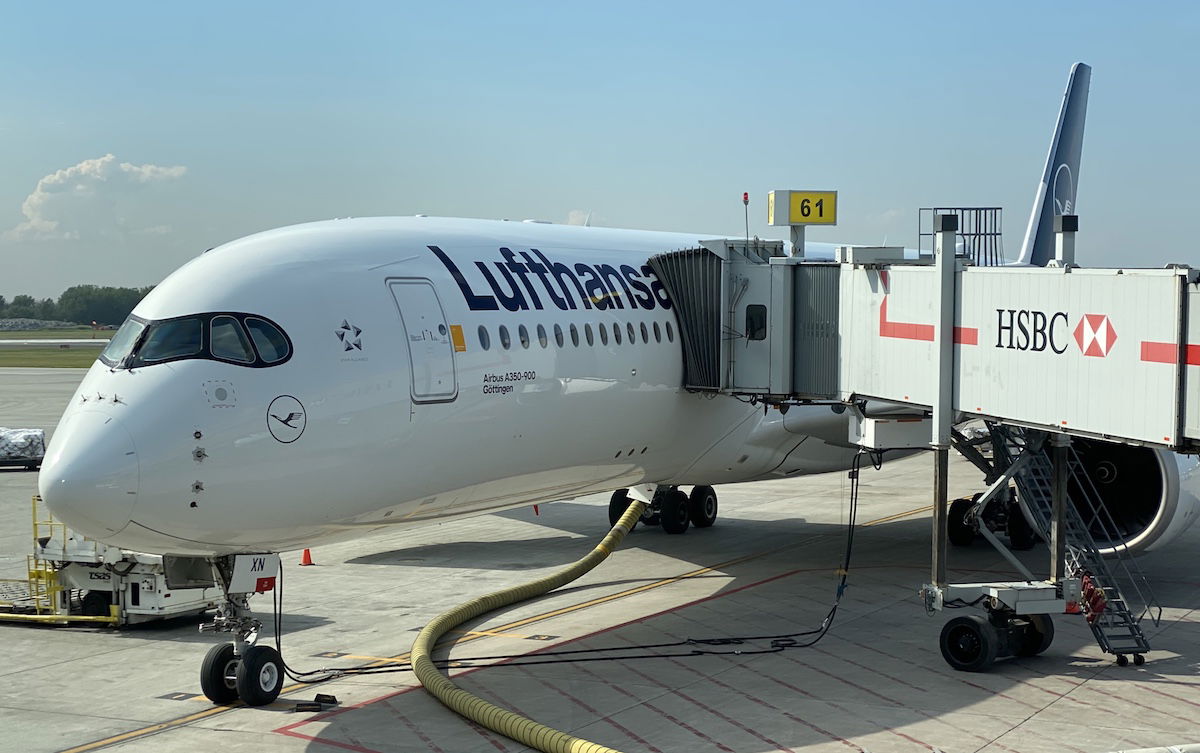 Lufthansa has plenty of A350s on order
Could Lufthansa introduce a new first class seat?
What exactly should we expect from Lufthansa's new A350 first class? Well, I definitely hope we see something better than the current first class seat, given that these planes will hopefully also feature Lufthansa's new business class.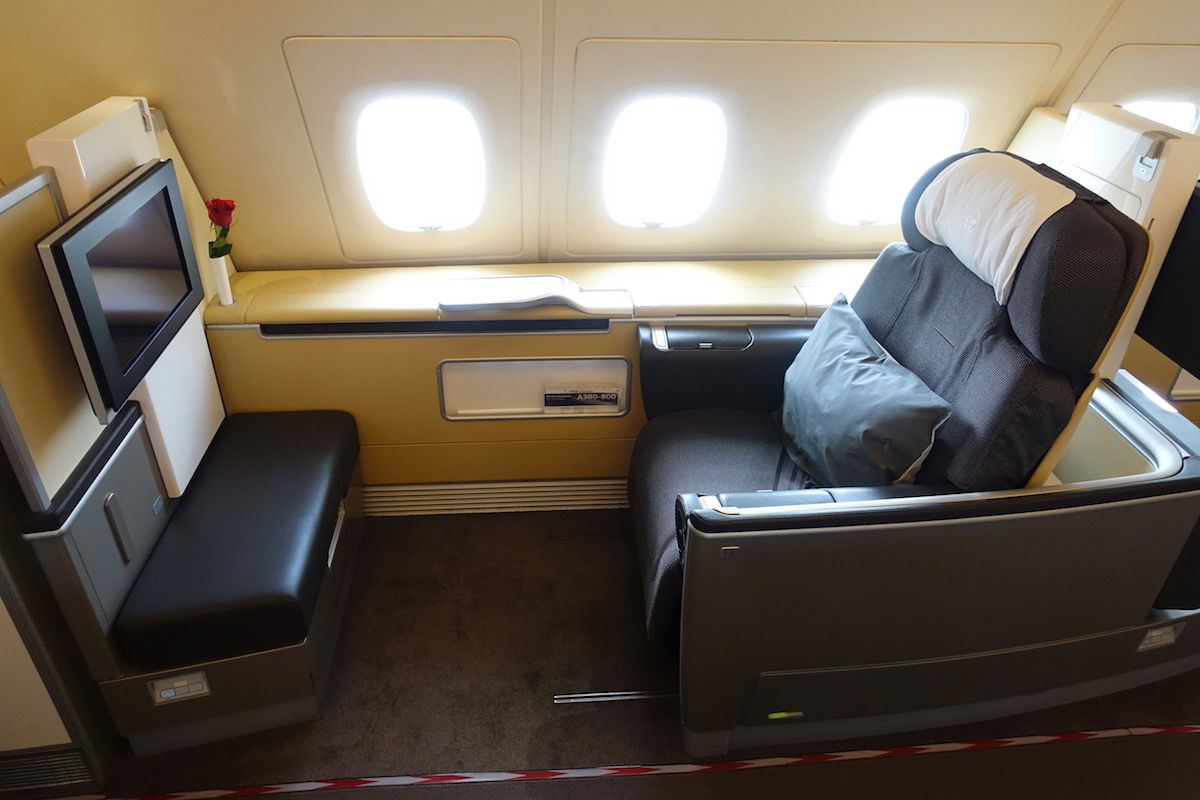 Lufthansa's current first class seat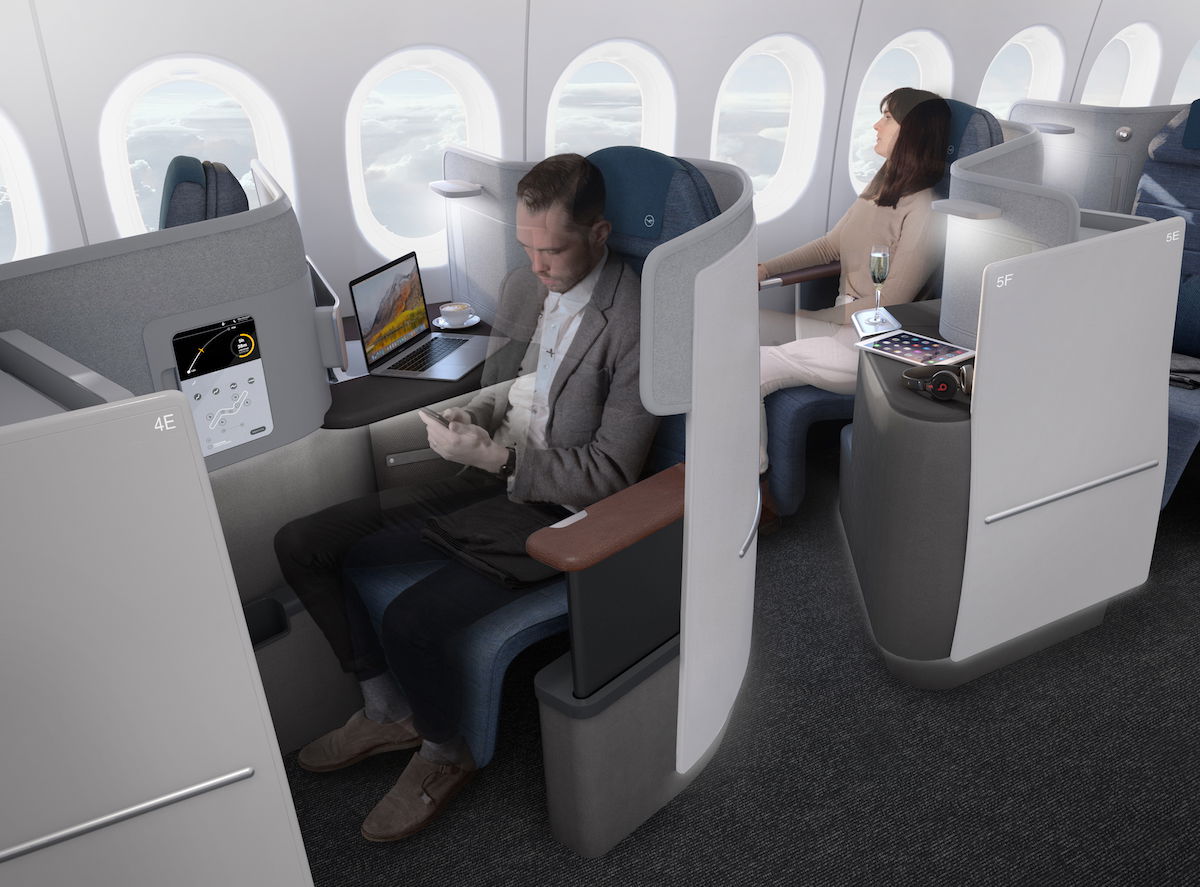 Lufthansa's new business class seat
I think the most likely scenario is that Lufthansa installs something similar to SWISS' first class product, in a 1-2-1 configuration. This would be a bit better than what's found in business class, though ultimately Lufthansa first class is all about the service, both on the ground and in the air.
Perhaps we also shouldn't rule out the possibility of Lufthansa installing an actually awesome (but not groundbreaking) new seat, in a 1-1-1 configuration. The only reason I think this is unlikely is because there's expected to be just one row of first class, and I can't imagine Lufthansa wants to have just three first class seats.
The only airline in the world to have installed first class on A350-900s is Malaysia Airlines, with a single row of seats in a 1-2-1 configuration. However, that product has since been rebranded as Business Suites. I certainly hope Lufthansa does something a bit better than that.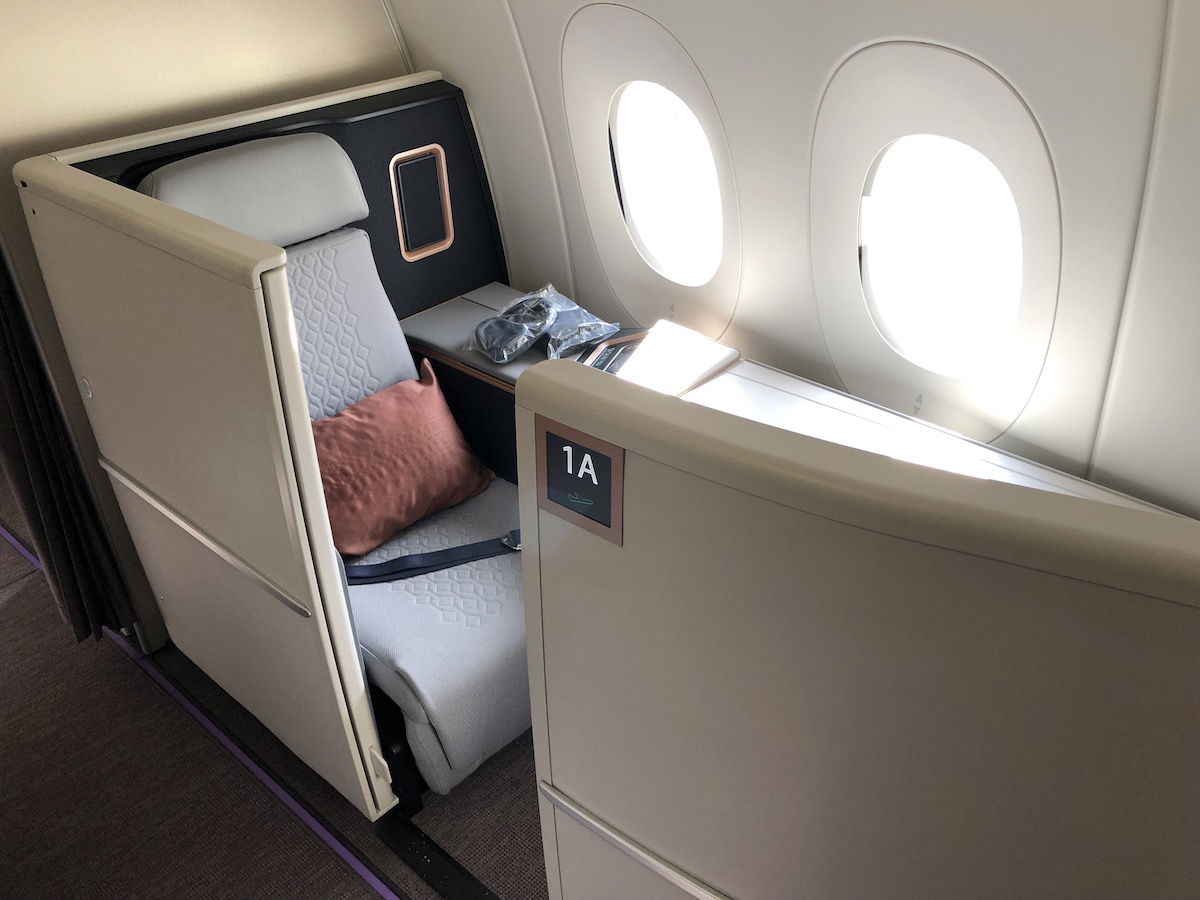 Malaysia Airlines' A350 first class, now known as "Business Suite"
There are also rumors that Air France will install first class on some upcoming A350-900s, but that's yet to be officially confirmed.
Bottom line
It's now confirmed that Lufthansa will install first class on at least 10 upcoming Airbus A350-900 deliveries, which will join the carrier's fleet as of July 2023. The first class cabin is expected to be quite intimate, with just a single row of seats.
The logic here is that Lufthansa's Munich based aircraft with first class cabins have historically been the Airbus A340-600s, but those planes are being retired prematurely. There's still a market for first class in Munich, so Lufthansa needs to have some planes with first class. That's where the future delivery Airbus A350-900s come into play.
I'm still holding out some hope that Lufthansa maybe installs first class on Boeing 777-9s, given that the airline is also retiring Airbus A380s early. I'm not suggesting it's likely to happen, I just wouldn't rule it out.
What do you make of Lufthansa installing first class on upcoming Airbus A350 deliveries, and what kind of a product are you expecting?