Am I the only one who had no clue that Lufthansa is at least considering installing first class on some of its upcoming A350 deliveries?!
Lufthansa's sad first class prospects
There's not a first class product in the world that's more sentimental to me than Lufthansa's. My desire to fly Lufthansa first class between the US and Germany (in order to visit family) is what got me interested in the points hobby to begin with, and I can't even count how many times I've been lucky enough to cross the Atlantic in the pointy-end of a Lufthansa jet.
Unfortunately Lufthansa's first class footprint has been decreasing for years now, and the situation keeps getting worse: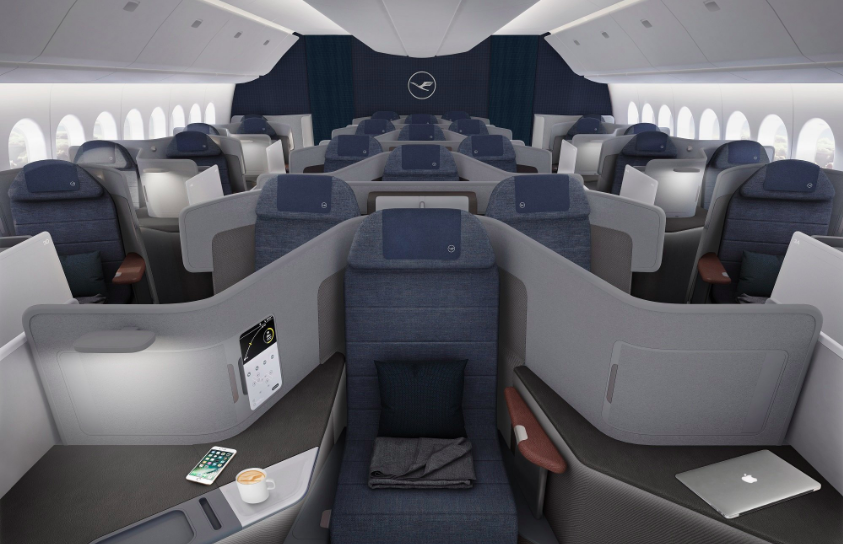 Lufthansa's new business class product
At this point Lufthansa first class is only available on the 747-8, and Lufthansa has only 19 of those. With eight first class seats per plane, that means we won't ever see more than 152 first class seats in Lufthansa's fleet again… or so I thought.
Lufthansa's 747-8 first class
Lufthansa installing first class on A350-900s?!
Maybe I've been living under a rock, but I was under the impression that all of Lufthansa's A350s would be delivered in a three cabin layout, with business class, premium economy, and economy.
Lufthansa plans to launch its new business class product in 2022, suggesting to me that Lufthansa will be installing this new product on its upcoming A350-900 and 787-9 deliveries, since the 777-9 has now been delayed until late 2023 at the earliest. Lufthansa has a total of roughly 40 A350s on order, and the airline has already taken delivery of nearly half of those.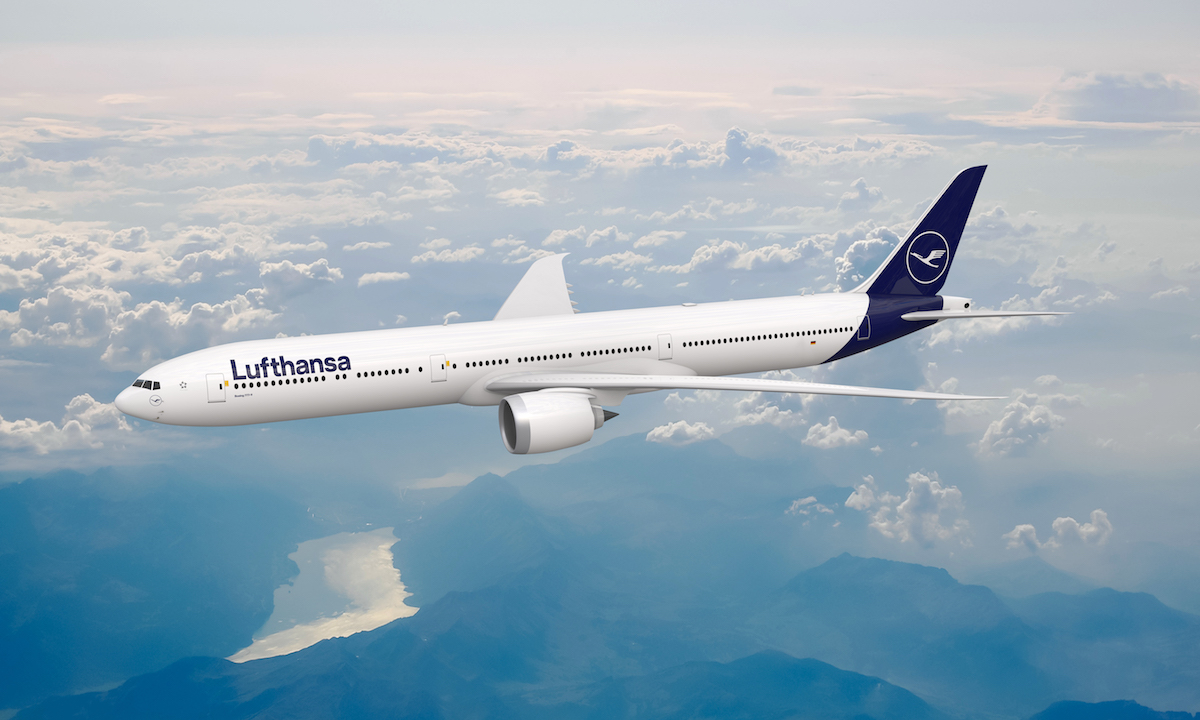 Lufthansa won't take delivery of 777s before late 2023
However, it's now my understanding that Lufthansa's plan all along has been to install first class on some of the later delivery A350s, which could start to be delivered in the 2022-2023 timeframe.
I first saw some reliable posters on FlyerTalk pointing this out. I then reached out to a friend with knowledge of the matter who said that at least at some point pre-pandemic the plan was Lufthansa to install first class on the later delivery A350s. He wasn't sure about the status of that, though, and for that matter I'm not sure anyone is.
Why would Lufthansa install first class on A350-900s, but not 777-9s? Well, because historically A350s have exclusively been based in Munich. The only planes out of Munich that featured first class were the A340-600s, and with those planes retiring, Lufthansa wanted to maintain a first class product for the markets where there's demand, like Los Angeles, New York, and San Francisco, among others.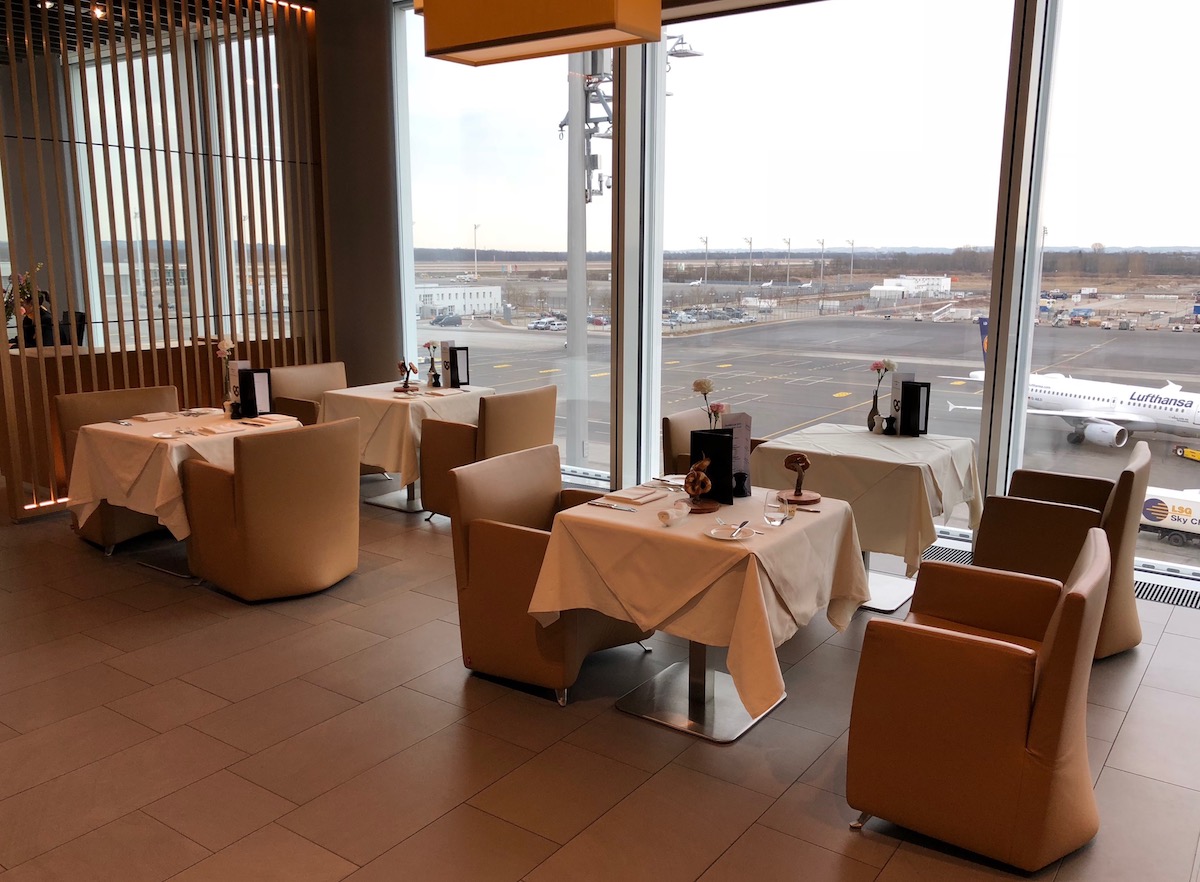 The Lufthansa First Class Lounge Munich
Of course the pandemic has changed that timeline — with Lufthansa retiring its A340-600s effective immediately, there are no longer any Munich-based planes with first class.
Lufthansa has been incredibly tight-lipped about its plans for upcoming A350s and 787s. For that matter, we don't even know how many A350s or 787s are going to Lufthansa, since the orders were for the Lufthansa Group overall, and some are earmarked for Austrian and SWISS.
I'm passing this on as a rumor for now. Based on what I've been told, Lufthansa was planning on (or at least seriously considering) installing first class on some of its upcoming A350 deliveries. It's anyone's guess if coronavirus has changed that.
While I'm absolutely certain that this is something that Lufthansa was at least seriously considering pre-pandemic, I can't make any guarantees, given the pace at which stuff changes in the industry.
Lufthansa still has 20+ Airbus A350s on order
Could Lufthansa introduce a new first class seat?
In the event that Lufthansa does install first class on its A350s, what should we expect? Well, I definitely expect we would see something better than the current first class seat, given that these planes will presumably also feature Lufthansa's new business class.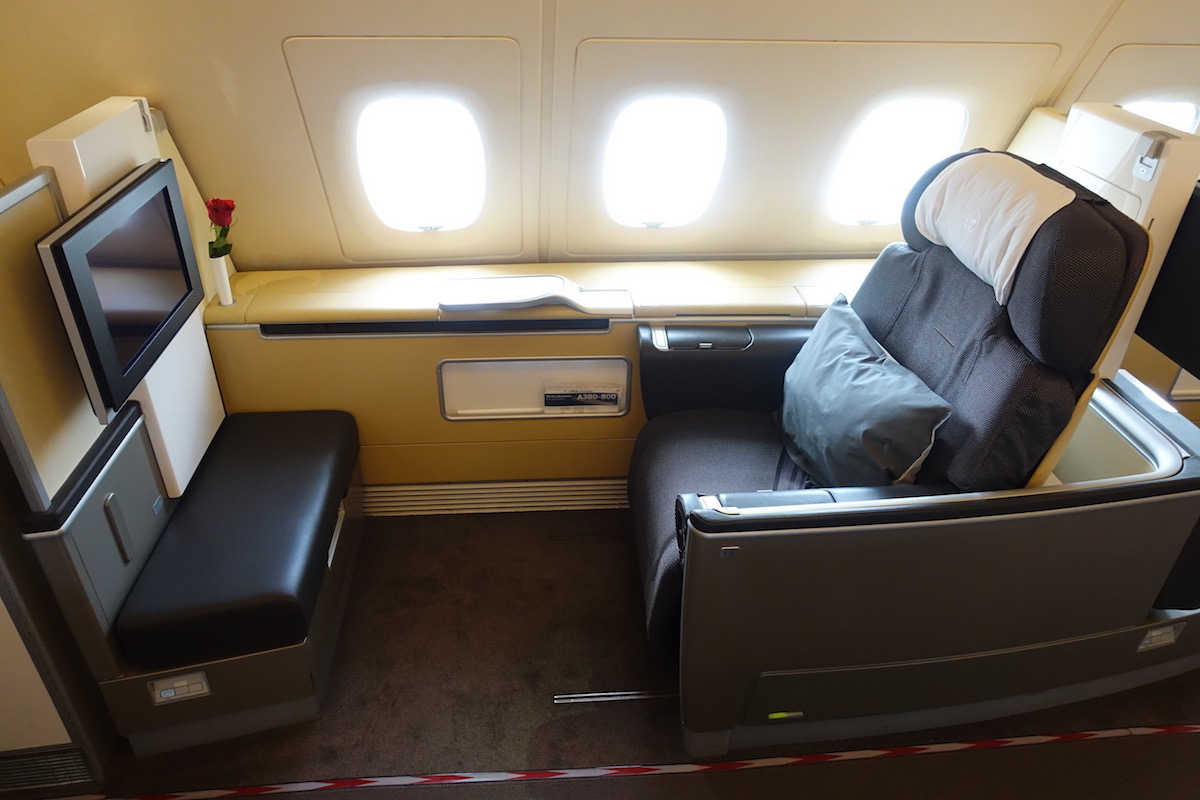 Lufthansa's current first class seat

Lufthansa's new business class seat
My guess is that we'll see one of two things. Maybe we'll see Lufthansa install something similar to SWISS' first class product, in a 1-2-1 configuration. This would be a bit better than what's found in business class, though ultimately Lufthansa first class is all about the service, both on the ground and in the air.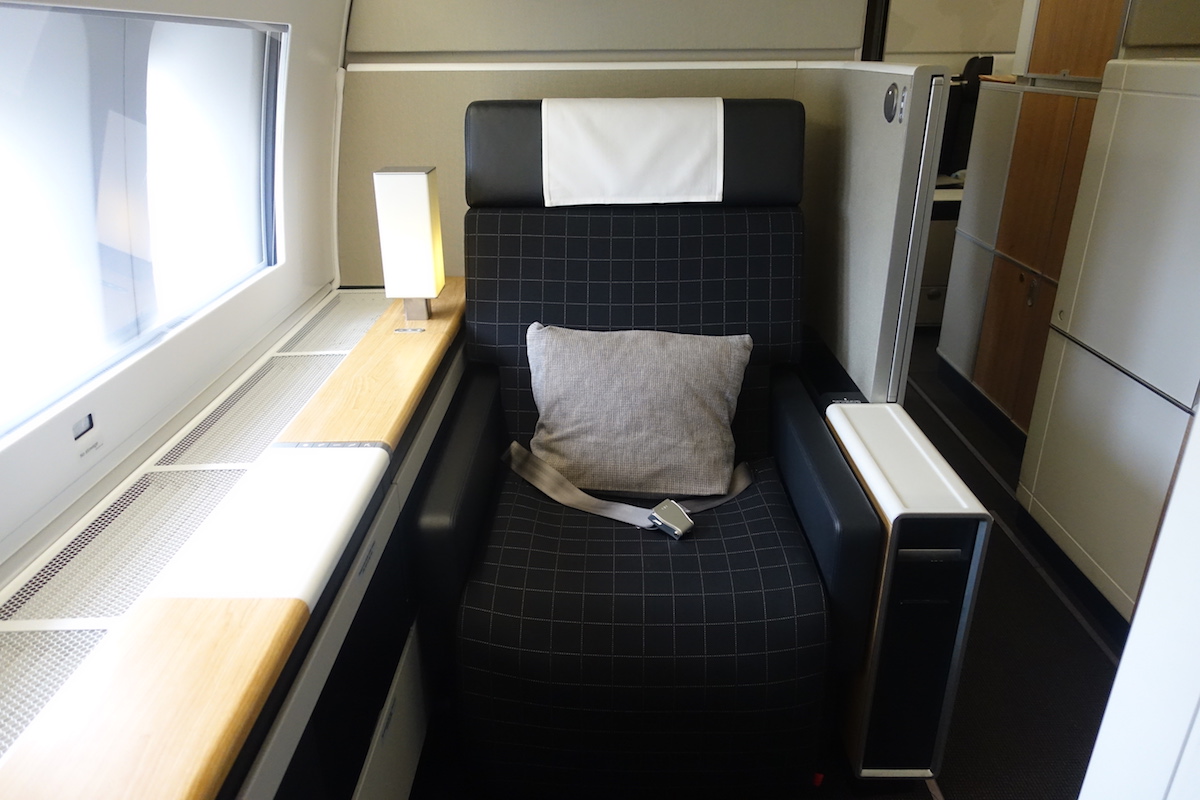 Swiss' 777 first class
Alternatively, I could see Lufthansa installing an actually awesome (but not groundbreaking) new seat, perhaps in a 1-1-1 configuration. Up until now no airline has done anything fun with A350 first class, so perhaps Lufthansa could be the first?
Bottom line
While it's anyone's guess what ends up happening, it seems that Lufthansa is seriously considering installing first class on some A350 deliveries a couple of years down the road. This had been the plan pre-coronavirus, and the logic was that with the A340-600s retiring, the airline still wanted some Munich-based planes to have first class.
With the pandemic, who knows what actually ends up happening, though. Lufthansa Group has told us virtually nothing about upcoming A350 and 787 deliveries, from interiors, to which airlines these planes will even be going to.
Personally I wouldn't be surprised if Lufthansa has a change of heart and installs first class on the 777-9s, given the early retirement of the A380s, and also given that this plane is still a few years from entering service.
Do you think we'll see Lufthansa install first class on some A350-900s? Could Lufthansa have a change of heart about first class on its 777-9s as well?