In the coming months Lufthansa will temporarily be bringing back a second aircraft type with first class. While this was initially announced back in June 2021, these planes have been loaded into the schedule as of today, so let's go over the details.
Lufthansa will fly five A340-600s out of Munich
Lots of airlines prematurely retired aircraft as a result of the pandemic. In September 2020, Lufthansa revealed that it would retire its fleet of 14 Airbus A380s and 17 Airbus A340-600s. These planes were in long term storage, and it was stated that they'd only be reactivated "in the event of an unexpectedly rapid market recovery."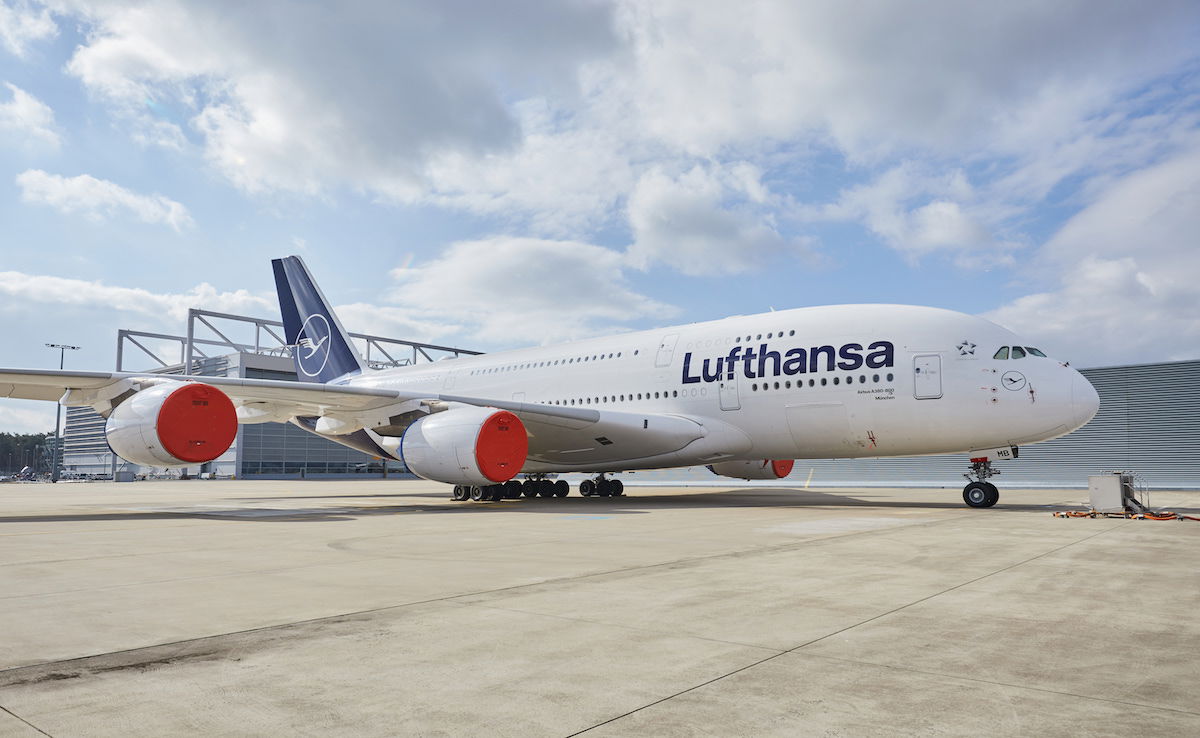 Lufthansa will be temporarily reactivating five Airbus A340-600 aircraft, which will be based in Munich in the summer of 2022, and will be retired after the summer of 2023. For airline purposes, the summer schedule starts in late March and ends in late October, so I'd imagine the service timeline for these planes will roughly match that. These planes could be in service for roughly 19 months, give or take.
Lufthansa seems pretty committed to dumping the other Airbus A340-600s — I doubt there's much of a secondhand market for acquiring these, though. It seems like Lufthansa is following through on its plans to retire A380s, at least as of now.
The A340-600 holds a special place in the hearts of many avgeeks. Visually it's one of the coolest-looking planes — it's long as heck (it's longer than the 747-400 and A380), and it has four huge engines. There aren't many airlines flying the A340-600 anymore, so this is quite a rare plane.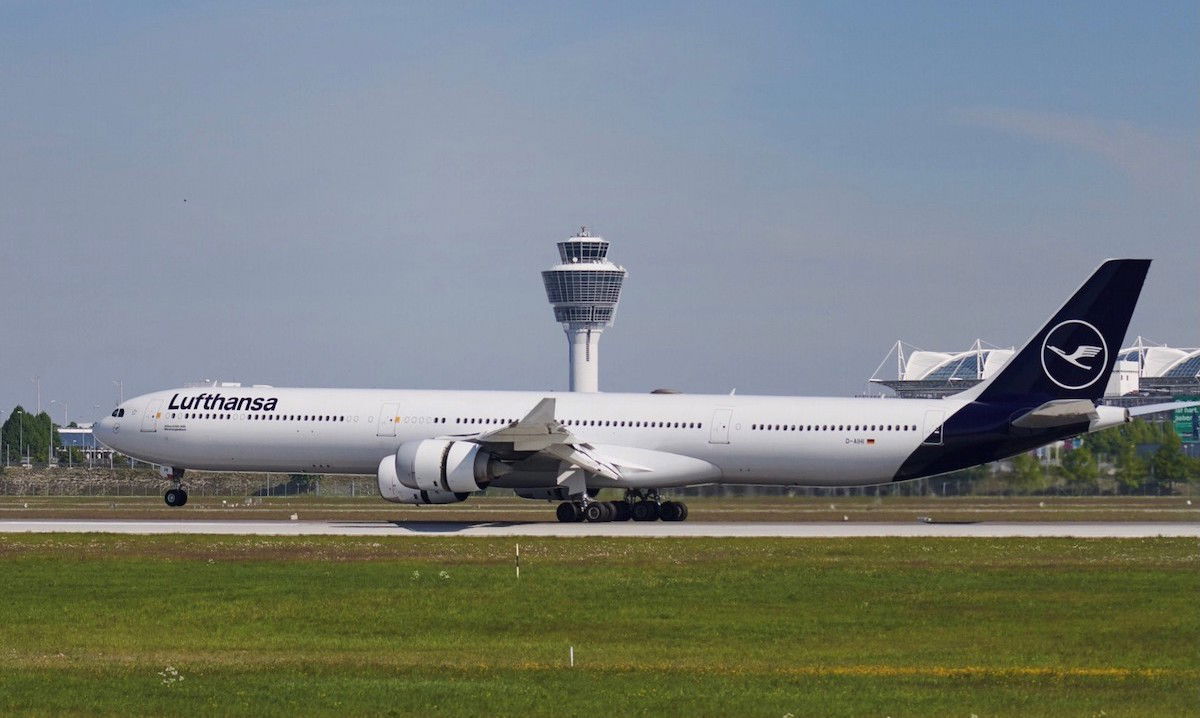 Lufthansa is flying A340-600s because of first class
Why would Lufthansa reactivate five Airbus A340-600s for just a couple of seasons? As it's described, this is being done due to "growing premium demand, for both business as well as leisure travel," and so that Lufthansa can strengthen its premium product out of Munich, and offer first class.
The reason this temporary solution is needed is because currently Lufthansa's only planes with first class are the Boeing 747-8s, and they're based in Frankfurt. In late summer 2023, Lufthansa plans to take delivery of some A350s with first class, which will be based in Munich.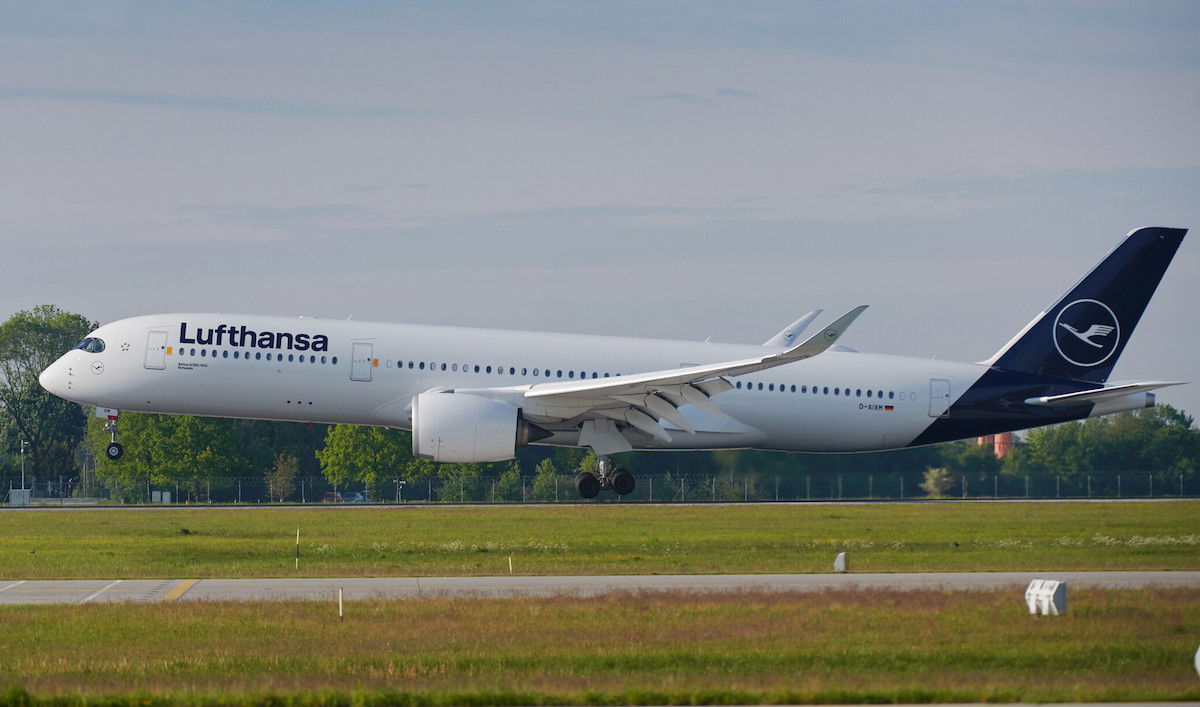 In other words, without reactivating the A340-600s, Lufthansa wouldn't be able to offer first class out of Munich until the end of the summer of 2023. Other than the A380, the only planes in storage that have a first class cabin are the A340-600s.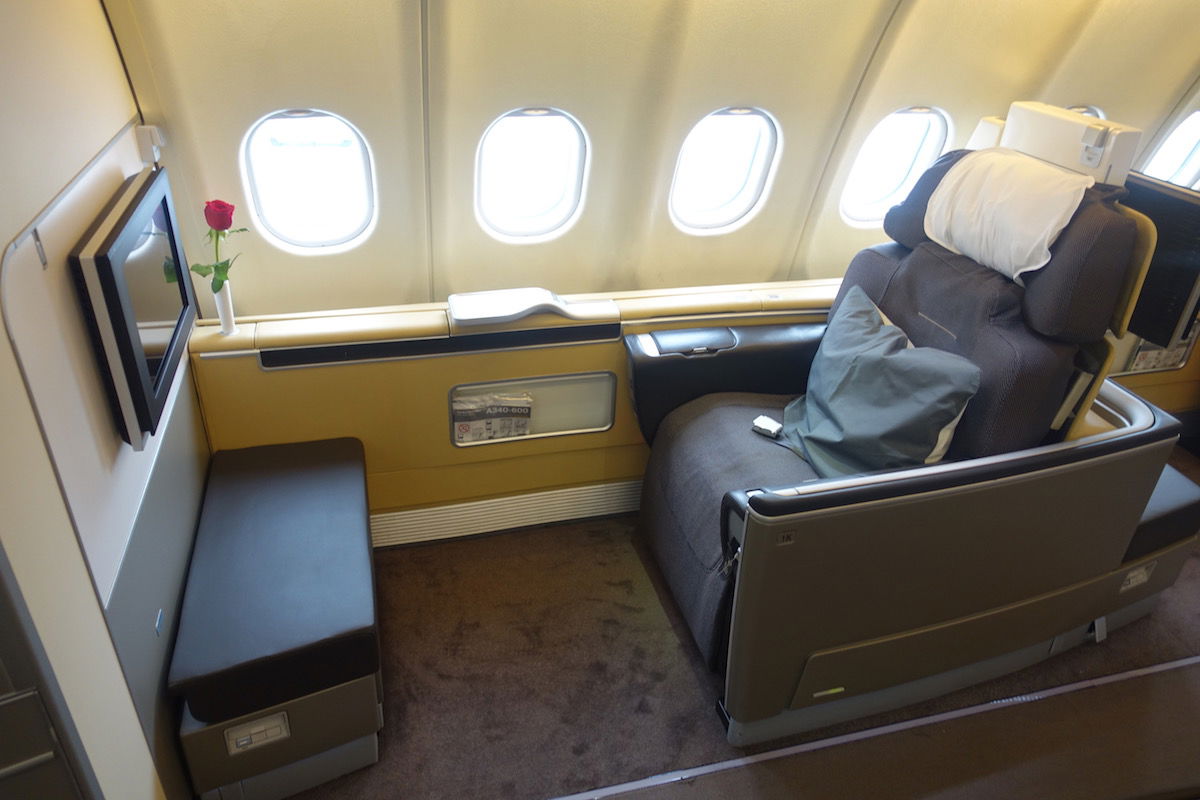 Which routes out of Munich will feature first class?
Lufthansa has updated its schedule to reflect which routes will feature the A340-600s. As of March 27, 2022, Lufthansa will fly these planes from Munich to the following destinations:
Boston (BOS)
Los Angeles (LAX)
Newark (EWR)
New York (JFK)
Interestingly two A340-600s are also scheduled out of Frankfurt, but with a twist. Specifically, the following flights out of Frankfurt will also be operated by A340-600s:
New York (JFK) as of January 13, 2022
Washington (IAD) as of February 1, 2022
What's interesting is that Lufthansa isn't selling first class on these flights. Instead the airline is selling business class as the highest cabin, and then passengers can pay extra to assign a seat in first class. It looks like the cost is 450 EUR per flight. Service will be identical to business class in terms of food, lounge access, etc.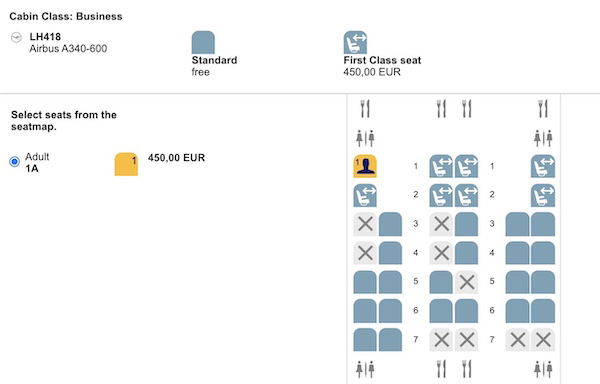 While it was initially stated that A340-600s would be flown to similar destinations as pre-pandemic in both North America and Asia, it's not surprising to see the focus on North America, given continued travel restrictions in Asia.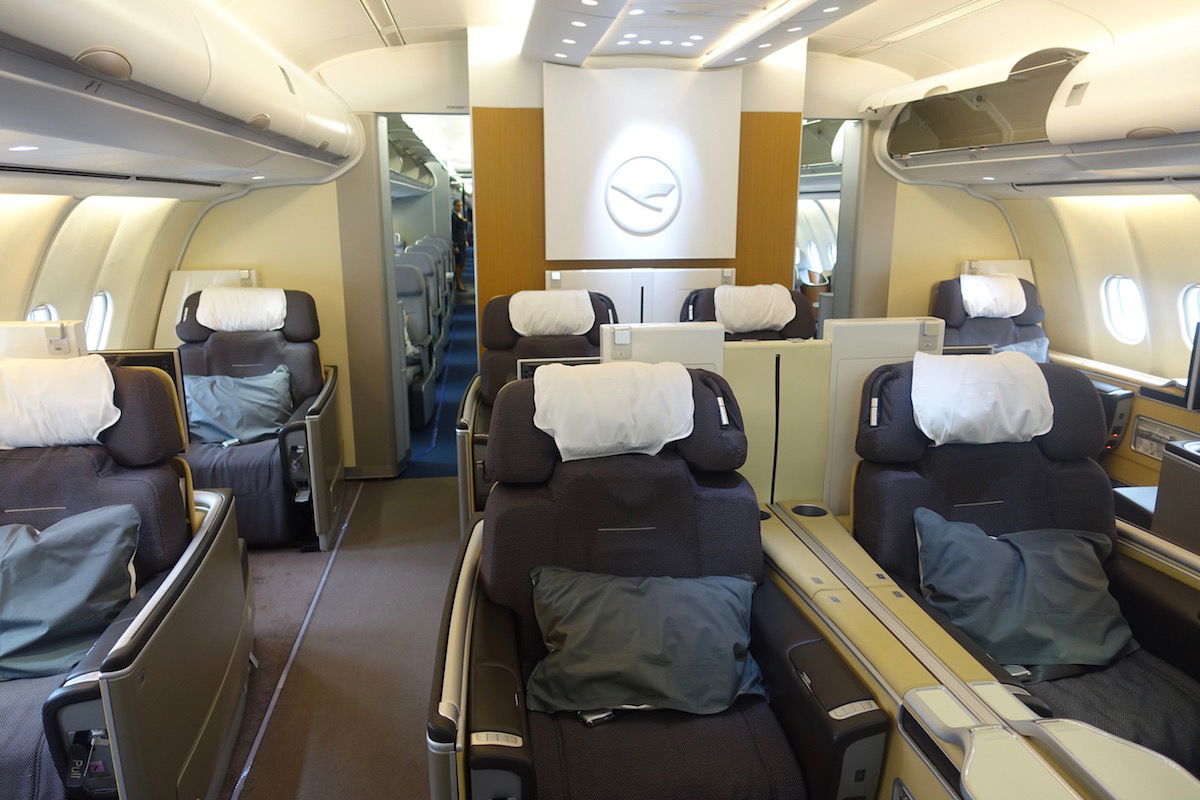 Bottom line
Lufthansa will be bringing five Airbus A340-600s back into service. The planes will mostly be based in Munich from the summer of 2022 until the summer of 2023, and will once again allow Lufthansa to offer first class service from Munich. As of now these planes are scheduled to fly from Munich to Boston, Los Angeles, New York, and Newark. On top of that, a couple of A340-600s will fly out of Frankfurt to New York and Washington, but first class service won't be sold on these flights.
These planes will then be retired after the summer 2023 travel season, once Lufthansa takes delivery of Airbus A350-900s featuring first class cabins. I can't wait to hopefully have another flight or two on the A340-600!
What do you make of Lufthansa's decision to reactivate A340-600s?