Lufthansa has today announced a third restructuring plan during the coronavirus pandemic, and it's not good news for the future of the A380 and A340-600.
Lufthansa's outlook is worsening
Lufthansa has revealed that the outlook for international air traffic has significantly worsened in recent weeks. With the summer travel season coming to an end, passenger and booking numbers are declining again, after slight signs of a recovery in July and August.
Lufthansa Group previously assumed that passenger numbers would reach 50% of pre-coronavirus levels by the fourth quarter of 2020, but that no longer seems realistic. Rather if current trends continue, the airline expects available seat kilometers for the fourth quarter to only be somewhere around 20-30% of last year's levels.
Lufthansa has been pessimistic about a recovery since shortly after the pandemic started. However, with today's announcement, the airline is taking an even grimmer view of a recovery.
Lufthansa puts A380s & A340-600s in long-term storage
In late April it was announced that Lufthansa Group would reduce its fleet size by 100 aircraft, and that number is now being increased to 150 aircraft.
With this latest development:
Lufthansa's eight remaining Airbus A380s will be transferred to long-term storage and removed from planning; the airline used to have 14 A380s, but it had already been announced that six A380s would be retired
Lufthansa's 10 remaining Airbus A340-600s will be transferred to long-term storage and removed from planning; the airline used to have 17 A340-600s, but it had already been announced that seven A340-600s would be retired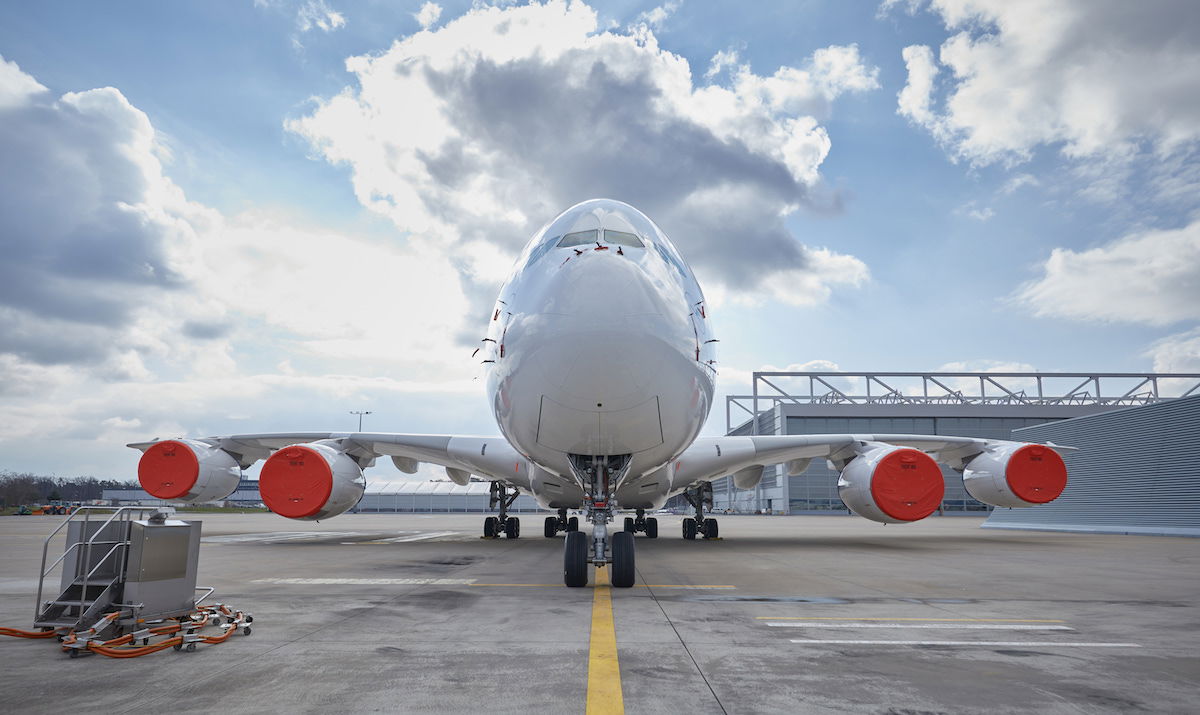 Lufthansa's A380s are going into long-term storage
Prior to this announcement the intent was for these aircraft to return to service within a couple of years. Now these planes will only be reactivated "in the event of an unexpectedly rapid market recovery."
This fleet decision will result in a further impairment of up to 1.1 billion EUR, which will be accounted for in the third quarter of this year.
This spring Air France became the first airline in the world to retire its entire A380 fleet, and it sounds like Lufthansa will be the second airline to do that. However, with Lufthansa it's not quite a sure thing. It sounds like if there's an unexpected recovery in the next few months then the plane could be reactivated, but otherwise it's not happening.
My gosh, that's sad…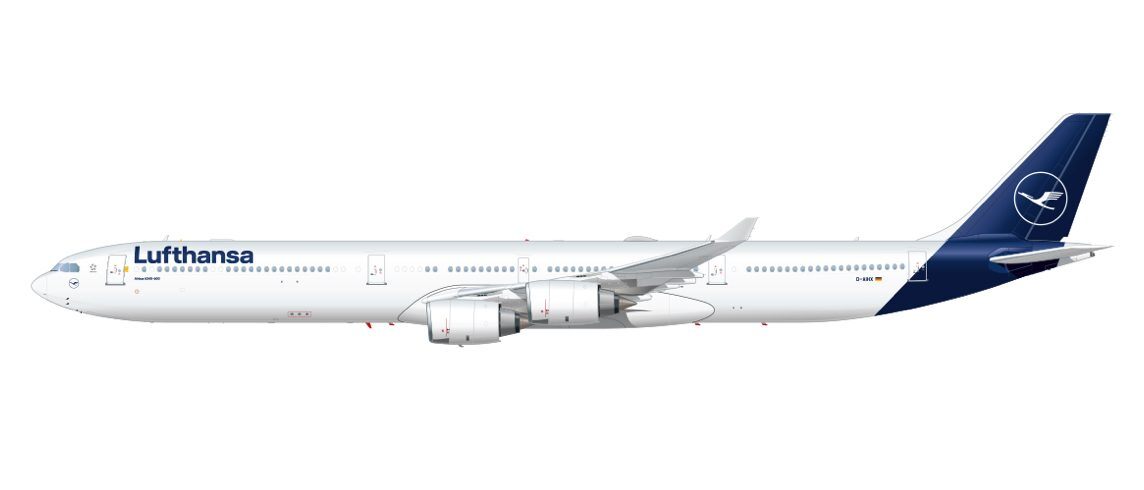 Lufthansa's A340-600 will likely never return to service
More layoffs at Lufthansa Group
Lufthansa had previously announced that there were 22,000 surplus full-time positions, and now that number will increase even further. The company notes that this number will continue to be adjusted going forward, given the uncertainty about the future.
Further conversations will take place with unions regarding layoffs. Lufthansa Group hopes to minimize redundancies by coming to crisis package agreements with unions.
That's simply awful…
Cash burn decreasing at Lufthansa Group
Despite the worsened outlook, Lufthansa Group hopes to further reduce cash burn through strict cost management.
The company is currently burning around 500 million EUR per month, and by the winter of this year hopes to reduce that to 400 million EUR per month. The company still hopes to return to positive operating cashflow by 2021, but there's no real way to accurately predict that at this point.
Bottom line
It's another sad day for aviation, as Lufthansa intends to retire its entire Airbus A380 and A340-600 fleet. These planes will be put into long-term storage, and will only be reactivated if there's a short-term unexpected increase in demand.
The A380 was supposed to be the jet of the future, while the A340-600 is one of the sleekest-looking planes out there, in my opinion.
These fleet changes are particularly sad for bathroom usage — the Lufthansa A380 was the only commercial plane to have urinals (only in first class), while the Lufthansa A340-600 was the only commercial plane to have lavatories in a modified cargo container on the lower deck. Going to the bathroom on Lufthansa will never quite be the same.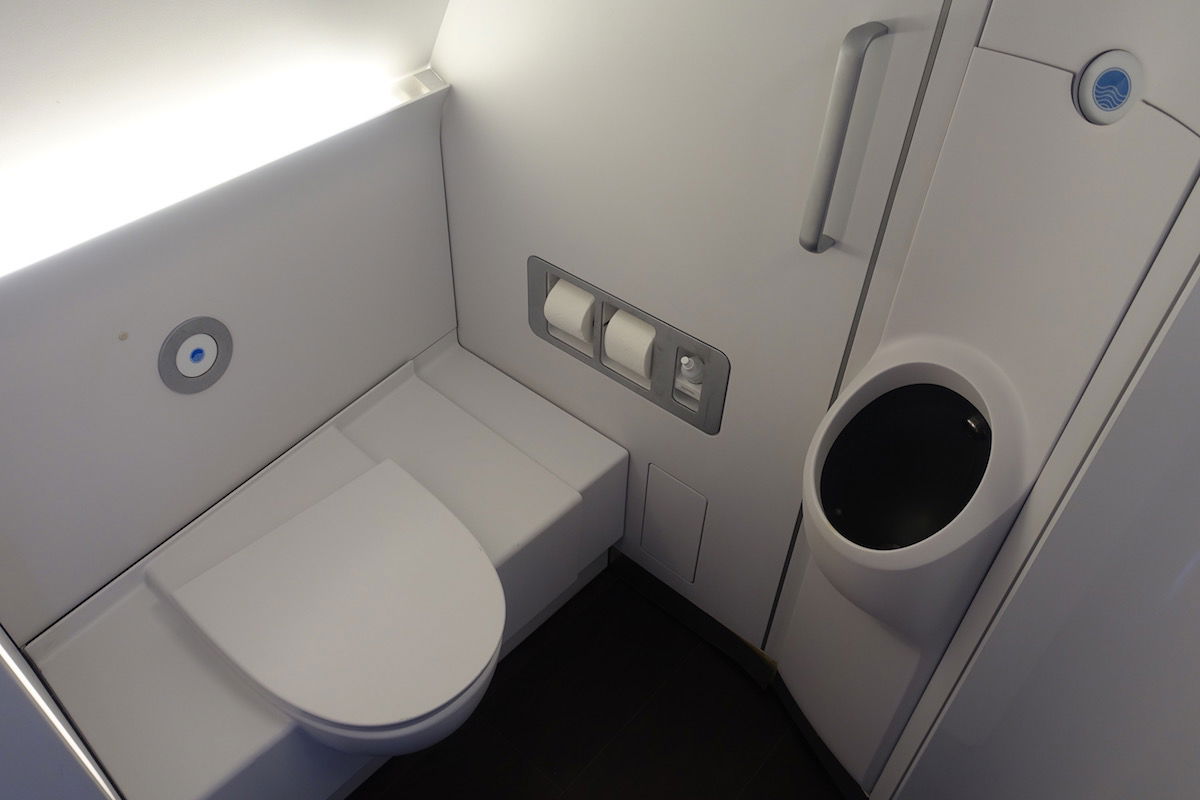 Bye bye, urinal!
If there's any silver lining here from the perspective of an avgeek, it's that Lufthansa isn't planning on retiring its few remaining 747-400s, at least for now. That was otherwise under consideration.
What do you make of Lufthansa's latest fleet reductions?