Lufthansa has just made a minor but positive change to its long haul business class experience. This was first announced a few weeks ago, but has now been rolled out.
New Lufthansa business class meal pre-order feature
Lufthansa now allows long haul business class passengers on flights departing Germany to select their main course in advance of their flight. This feature is available between one month and 24 hours of departure.
What's nice is that this isn't just a way to ensure that you get your first choice of meals, but you'll actually have access to an expanded meal selection compared to what you'd be offered onboard. In Lufthansa's long haul business class, there are typically three main course meal options.
Meanwhile the pre-order menu has six different options, including regional and seasonal menus. Those six menu choices are in addition to being able to order a special meal, for those with special dietary restrictions.
For the launch of this program, here are the six pre-order options that are available:
Fillet of beef with pepper jus
Vegetable curry
Chicken leg teriyaki
Halibut fillet with tomato-rosemary sauce
Salmon fillet
Sautéed polenta with chanterelles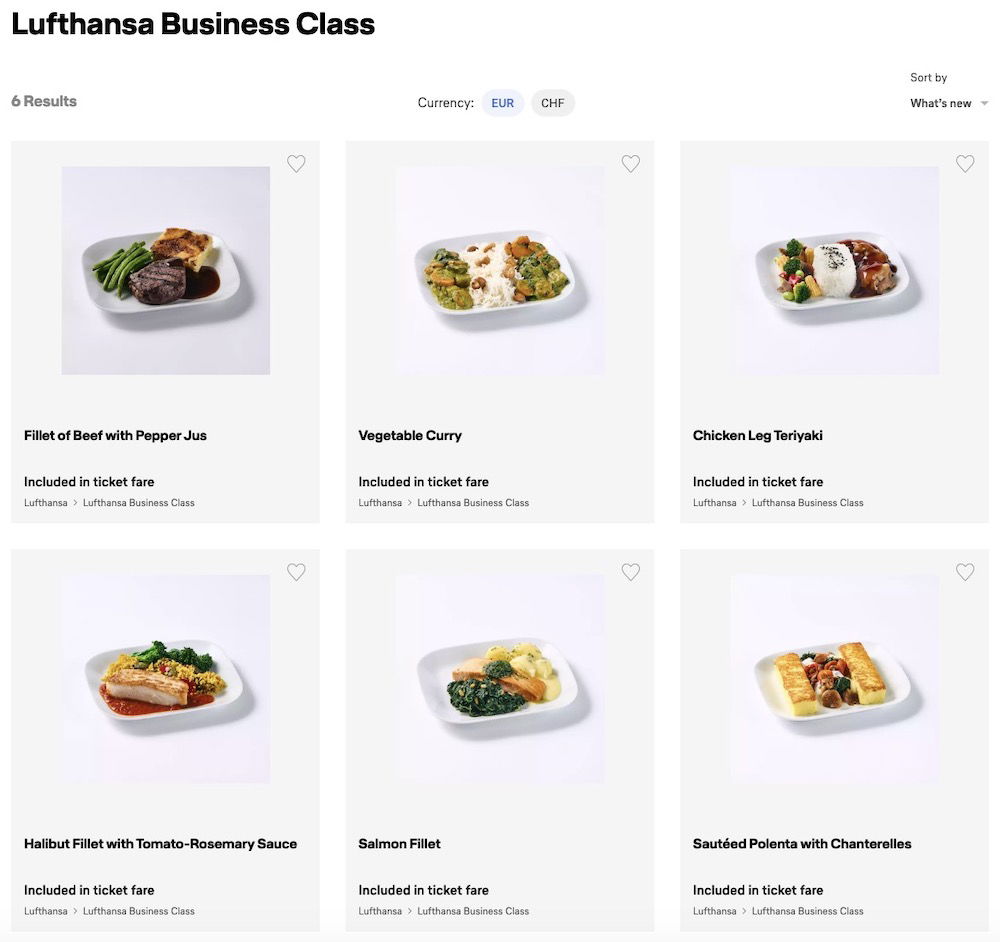 Lufthansa is describing this initiative as a way to reduce waste. That's because the more accurately an airline can predict what people will want, the fewer extra meals will need to be loaded, to ensure people end up with what they'd like (or you could take the US airline approach, and load exactly as many meals as passengers).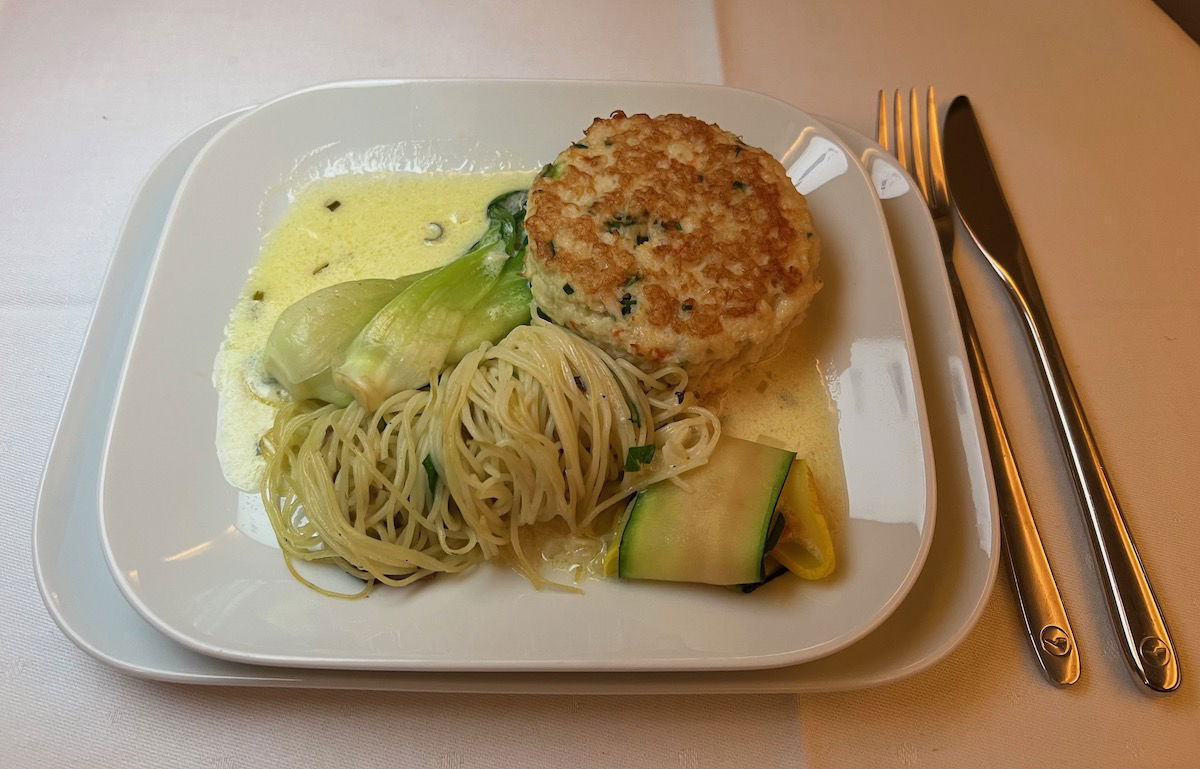 Lufthansa business class needs some help!
Of course the most exciting thing to happen to Lufthansa business class is the introduction of its new Allegris business class product. Unfortunately the launch of this has now been delayed to 2024, so it should be introduced about seven years after it was first announced.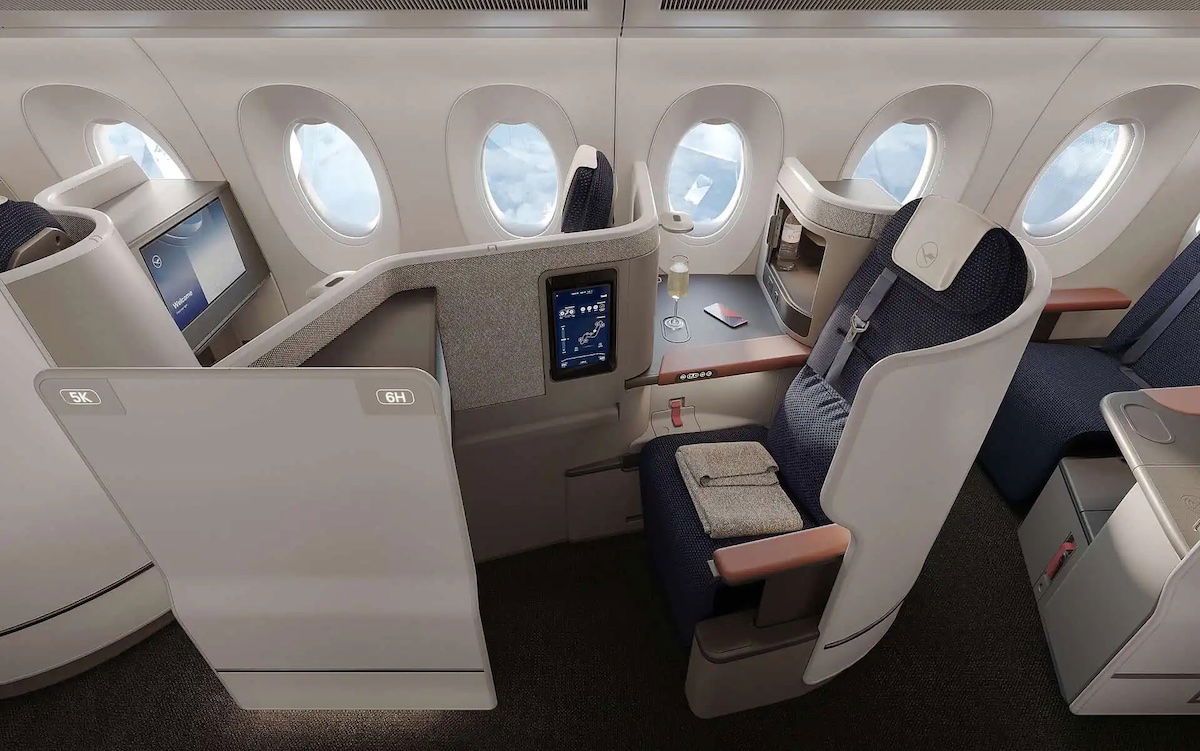 Honestly, as things currently stand, Lufthansa probably offers the worst business class product across the Atlantic from any major European airline. That's despite the crews generally being perfectly pleasant and professional:
With the exception of a limited number of planes inherited from other airlines, Lufthansa doesn't have direct aisle access in business class from a vast majority of its long haul fleet, and it will take many years before a majority of long haul aircraft feature that
Lufthansa's business class soft product is just so uninspired and boring; I mean, British Airways is at least trying, with brand new seats, great bedding, and surprisingly great catering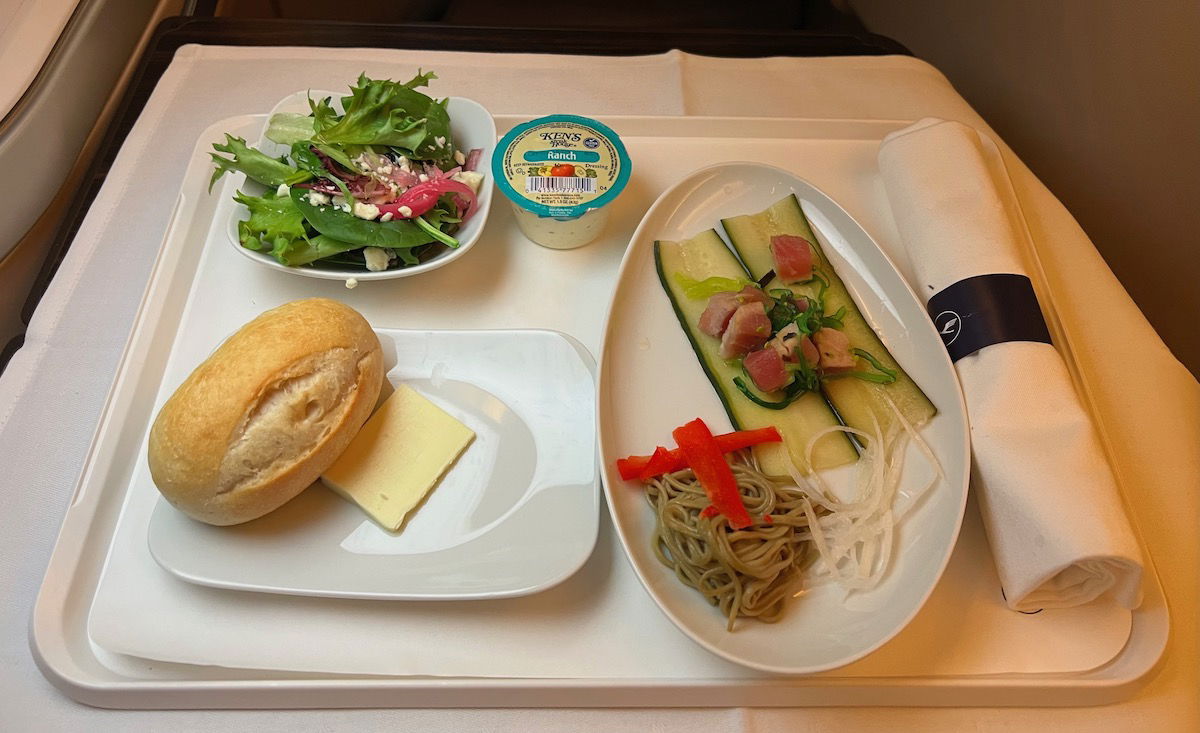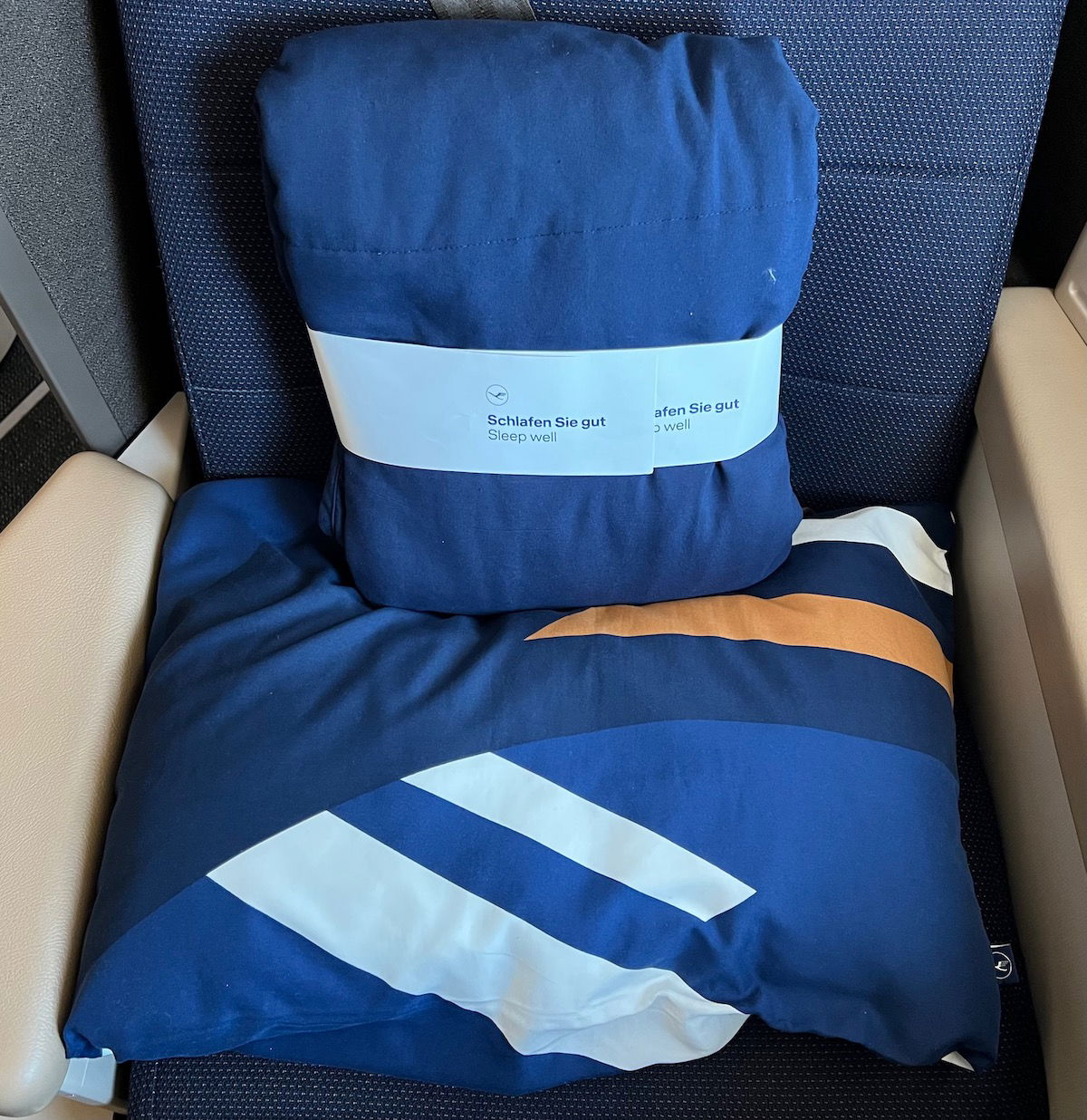 I'm hoping that when Lufthansa introduces its new Allegris business class, we'll also see a major revamp of the soft product. However, I'm not holding my breath…
Bottom line
Lufthansa has introduced meal pre-orders in business class on long haul flights departing Germany. Not only does this allow customers to ensure they get their first choice, but passengers also have access to an expanded menu with six main course options, rather than three.
This is a small but positive change to Lufthansa's business class product, and I look forward to giving this a try.
What do you make of Lufthansa introducing meal pre-orders in business class? What other changes would you like to see in Lufthansa business class?