Last week, a reader asked me to write a post about the airline CEOs I like the most. I've been putting a lot of thought into this, and figured this would be a fun topic to discuss. I'll share my picks, and then I'd love to hear what OMAAT readers think.
The airline CEOs I have the most respect for
Let me start by stating that I'm compiling a list of the major airline (or airline group) CEOs that I have the most respect for. I'm not suggesting they're the "best" airline CEOs (since that's hard to quantify), and I'm also not suggesting that my favorites should be the same as your favorites.
Before I share my picks, let me mention a few things upfront:
As an avgeek, I have a lot of respect for people who have dedicated their entire careers to aviation, because to me that's really cool
I have respect for different airline CEOs for different reasons, and I have some controversial CEOs I really respect, even though I might not like everything they do
I obviously don't know everything about every airline, so I'm sure there are lots of great CEOs at smaller airlines that I'm just not that familiar with
I'm sticking exclusively to current airline and airline group CEOs; there are lots of amazing former CEOs I respect, but I won't be including them on this list
I'm most impressed by CEOs who have really shaped the industry and have had a radical impact on their airline (or even country), rather than those who have just done a decent job, but haven't really rocked the boat
With that out of the way, below are the five airline CEOs I most respect, in no particular order…
Tim Clark (Emirates)
Tim Clark is Emirates' President (not CEO), but for all practical purposes, he runs the airline. Clark is an absolute legend in the airline industry, and has quite literally transformed Dubai and Emirates. He started his career at Gulf Air in 1975, and has now been President of Emirates for two decades.
Emirates is probably the world's best known airline brand. The airline scaled Airbus A380s in a way no other airline has. And really, Emirates has turned Dubai into what it is today. A lot of the credit for that goes to Clark, because this has all been part of his vision.
I love listening to any interview with Clark, because he's such a bright guy. He doesn't just have a good grasp of his own airline, but he has a pulse on the entire industry that not many people have. He's also remarkably honest in his interviews, and isn't just pushing the narrative that suits his interests.
Now, one thing I don't love about Clark is that he's not necessarily always a product guy. For example, Emirates' 777 business class is subpar, and in 2023 the airline doesn't have a single aircraft with high speed Wi-Fi. Then again, who doesn't lover a shower and a bar? 😉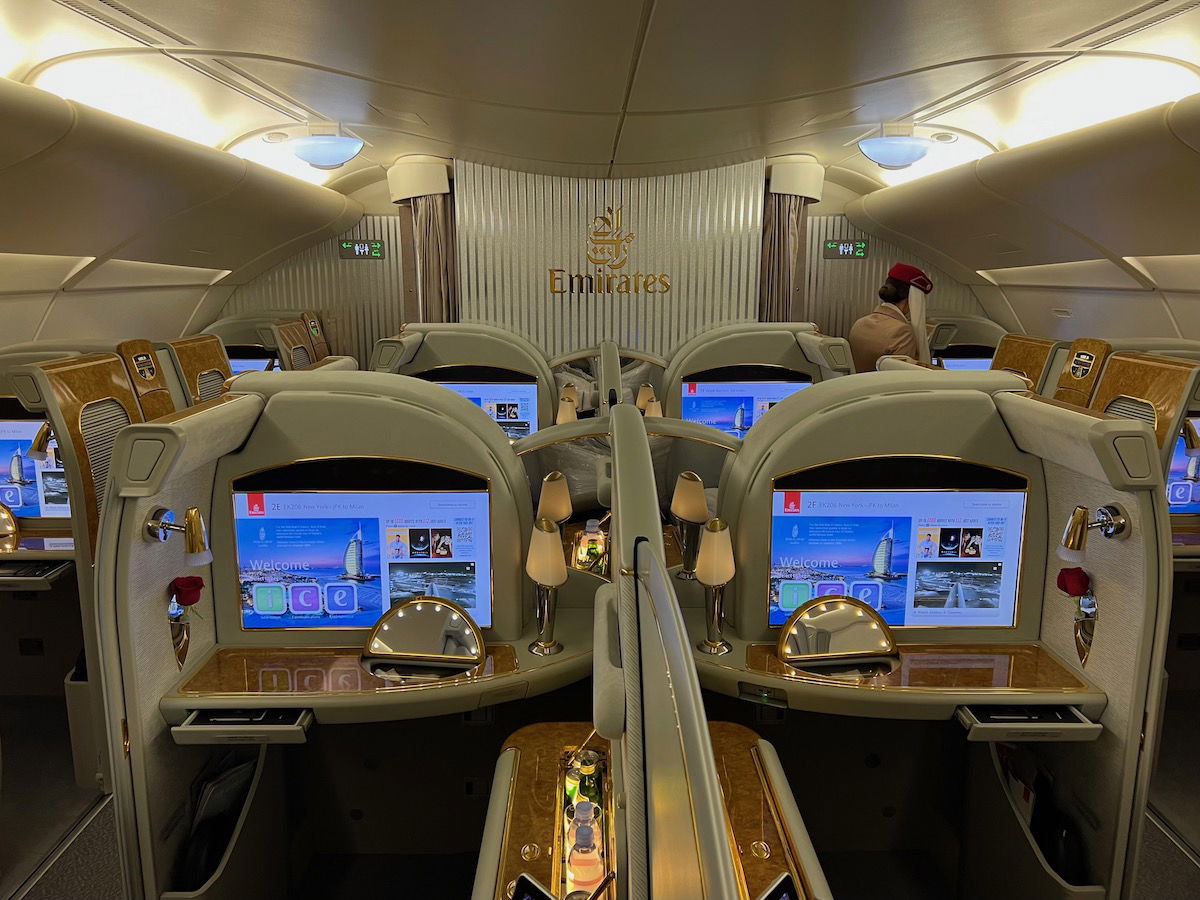 Akbar Al Baker (Qatar Airways)
Akbar Al Baker is the CEO of Qatar Airways (and the Chairman of Qatar Tourism, and the CEO of Hamad International Airport). Al Baker has been CEO of Qatar Airways since 1997, and is the visionary behind what the airline has become today.
As a huge passenger experience geek, what impresses me most about Al Baker is how laser focused he is on the passenger experience. There's not another airline CEO who cares more about investing in the passenger experience than Al Baker. On top of that, the airline has grown from a small regional airline to one of the world's largest global airlines in the past couple of decades.
Al Baker eats, sleeps, and breathes, his airline. I don't think you'll find another airline executive who is as passionate about their airline as Al Baker is.
Credit in recent years also goes to Thierry Antinori, Qatar Airways' Chief Commercial Officer, who works closely alongside Al Baker. That's probably the smartest person that Al Baker ever poached.
In fairness, Al Baker isn't without controversy. Quite to the contrary, he's perhaps the most controversial airline CEO out there. He's known for saying some pretty outlandish things, many of which I disagree with. In the past couple of years he seems to be a bit more deliberate with what he says, though.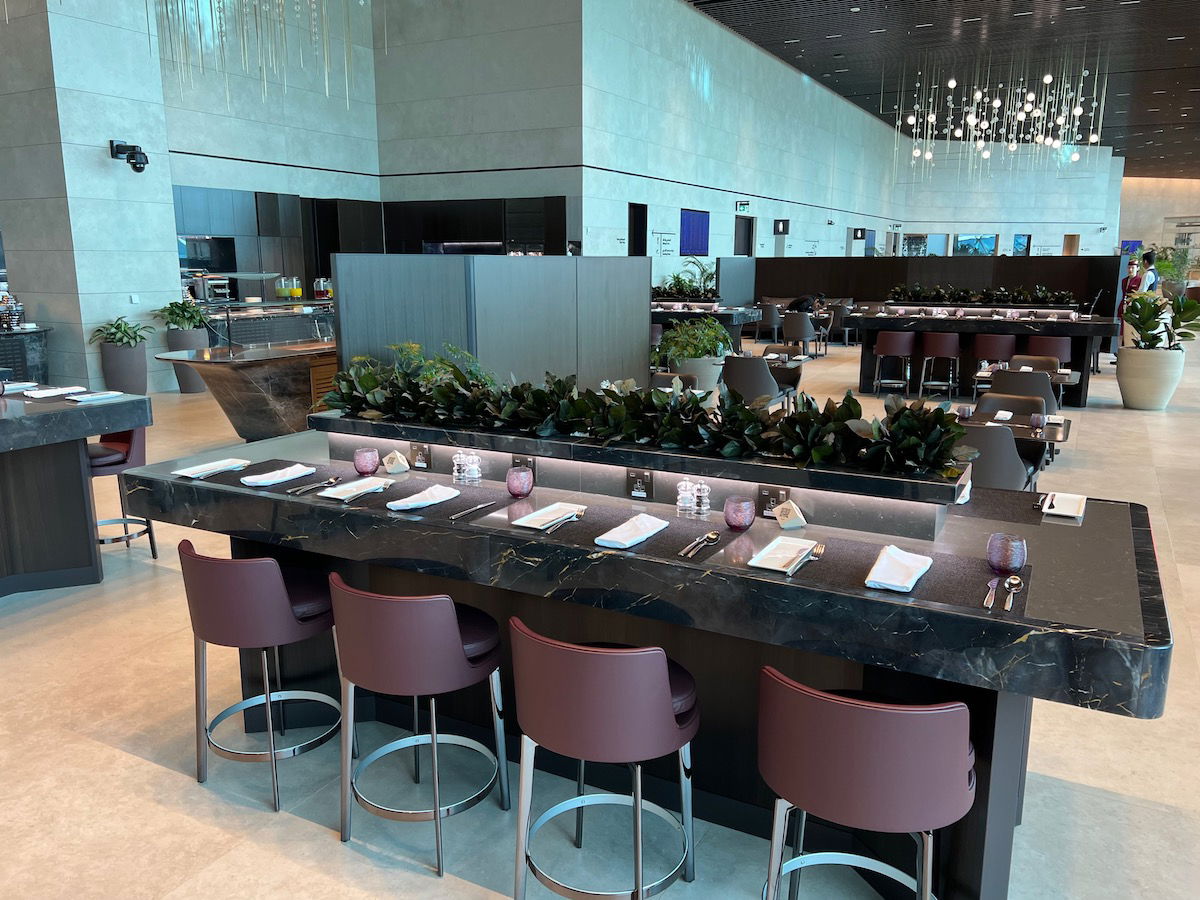 Ben Smith (Air France-KLM)
Ben Smith has been CEO of Air France-KLM since 2018, and prior to that was President of Air Canada.
Let me start by saying that I don't envy the role of being head of one of the "big three" European airline groups. You have huge ultra low cost carrier competition on short haul flights, and competition from Gulf carriers on long haul flights.
Looking at Smith's counterparts, you have Lufthansa's Carsten Spohr, who primarily seems skilled at trying to create new low cost carrier concepts to pay staff less, all while seemingly being incapable of launching a new business class product in a reasonable timeline. And then you have IAG, which… I mean… is IAG.
By comparison, I consider Air France-KLM to be very well run. Smith is a bright guy, and does a good job balancing profitability, passenger experience, and keeping employees happy. For example, one of his first orders of business when he started at Air France-KLM was shutting down Joon, Air France's low cost carrier. Even though it would cost the airline group a bit, he seemingly thought it was worth it for morale and product consistency.
On top of that, we've seen Air France and KLM continue to invest in premium products, with new business class products for both Air France and KLM, plus a new first class product for Air France launching soon. While I don't like all the decisions that have been made (like charging for seats in business class, and further limiting first class awards), on balance I think Air France-KLM is the best run of the European airline groups.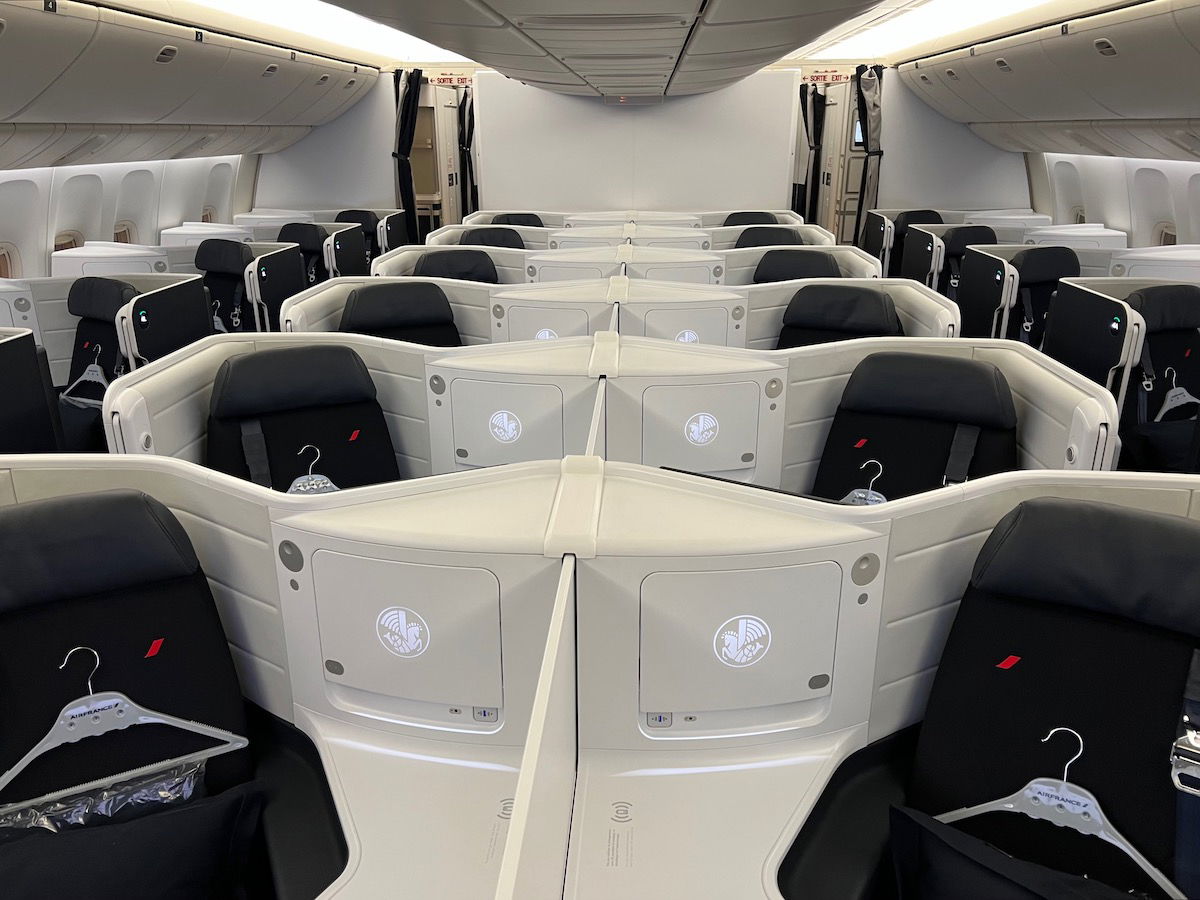 Michael O'Leary (Ryanair)
Ryanair Group CEO Michael O'Leary is yet another person who has had a huge impact on the airline industry. Richard Branson famously once said "if you want to be a millionaire, start with a billion dollars and launch a new airline." Well, O'Leary is actually a billionaire, and he made his fortune from airlines.
O'Leary has been CEO of Ryanair since 1994 (yes, for nearly three decades), and has transformed the airline into the largest in Europe. While ultra low cost carriers are now common around the globe, Ryanair was the first large, successful ultra low cost carrier. The impact of ultra low cost carriers on European aviation has been huge, and O'Leary is largely to credit for that.
As you'd expect, O'Leary also isn't without controversy. In addition to having a raunchy sense of humor, Ryanair has used some questionable employment tactics over the years, as most employees are hired through third parties, limiting the ability of staff to collectively bargain, or get competitive wages.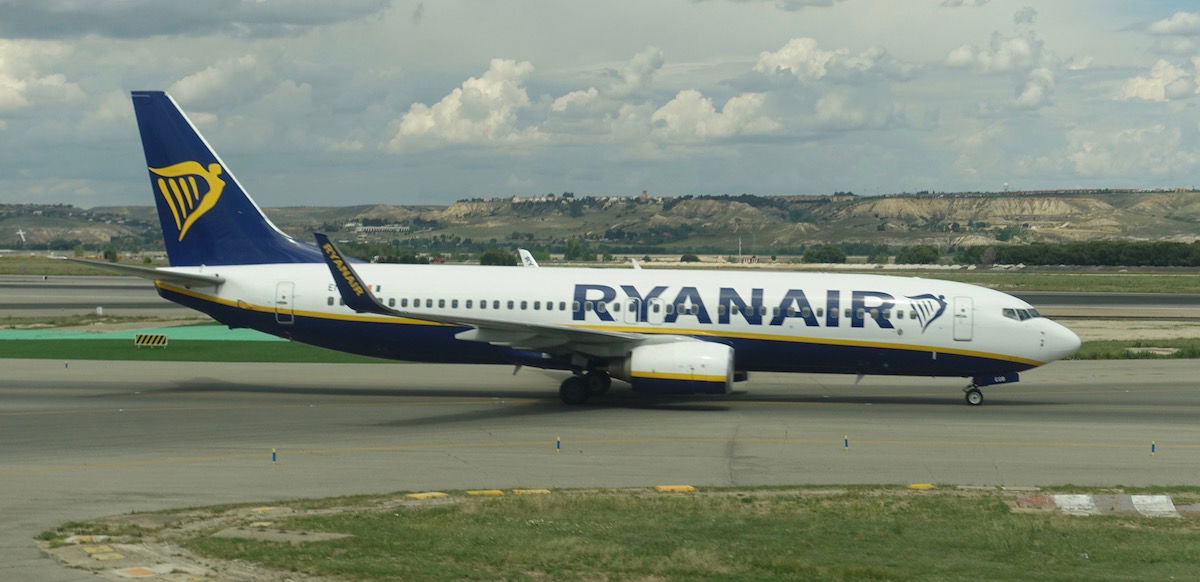 Scott Kirby (United)
When I started thinking of airline CEOs I respect, no one in the United States came to mind. I mean, there are some former CEOs I really respect (Herb Kelleher, Gordon Bethune, etc.), but are any major airline CEOs nowadays really doing much to stand out? American's Robert Isom and Delta's Ed Bastian seem to simply be continuing what their predecessors started.
With that in mind, United CEO Scott Kirby has really impressed me since moving from American to United. At American (and US Airways and America West prior to that), he was known for being a bean counter. Meanwhile at United he has taken a much different approach, and is trying to make the airline more premium. I'm impressed by that, as well as the general way he communicates about his vision for the airline.
It's great to see United becoming such a global airline with an amazing route network, and also to see United investing in the interiors of its narrow body jets.
I do wish Kirby would focus a bit more on making MileagePlus a priority in terms of value for members. We've seen the program devalued significantly under his tenure, with few improvements.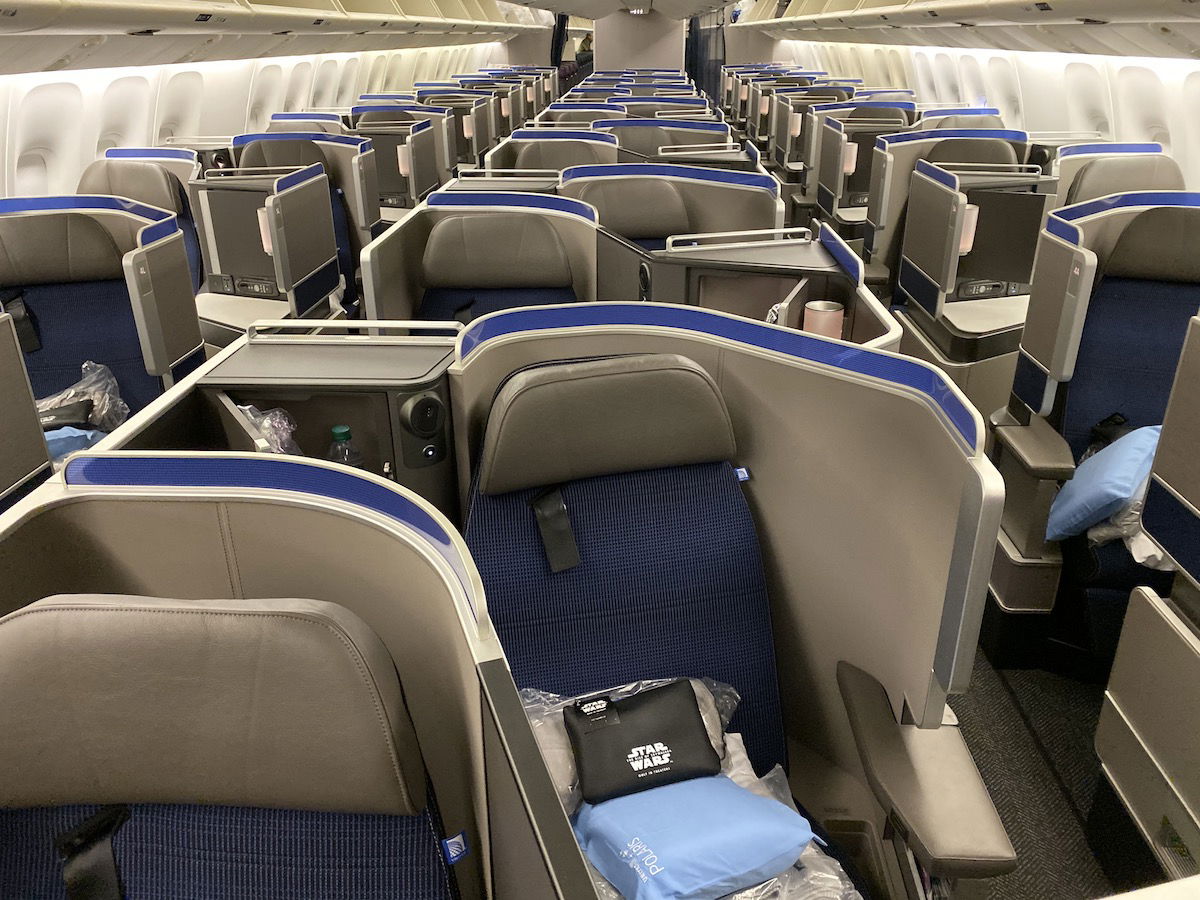 Bottom line
A reader asked me which airline CEOs I respect most. It took me some time to think about my answer, but the above are among the people I respect the most.
I have a lot of respect for CEOs who built something amazing or took a different direction than the previous CEOs of the airlines, which is how I picked several of these people. Let me emphasize that just because someone isn't on the list doesn't mean I don't respect them — I'm sure I missed some great ones, and for that matter, I'm just not familiar in great detail with every airline CEO.
Perhaps an even more interesting list would be the five airline CEOs I respect the least, but I think I'll avoid that for now. 😉
Which airline CEOs do you most respect?