Air India is undergoing a major transformation at the moment, after being privatized. The airline is investing hugely in modernizing its fleet and improving the passenger experience. This includes ordering 470 new aircraft, and also introducing a new passenger experience.
As the first visible sign of the "new" Air India, the company has just unveiled its updated branding, and it's… drastic!
Air India showcases new livery
Air India's new livery looks very different than the old one, and that's either good or bad, depending on how you look at it. To start, below are some pictures of aircraft in the new livery, as well as a video about the new livery.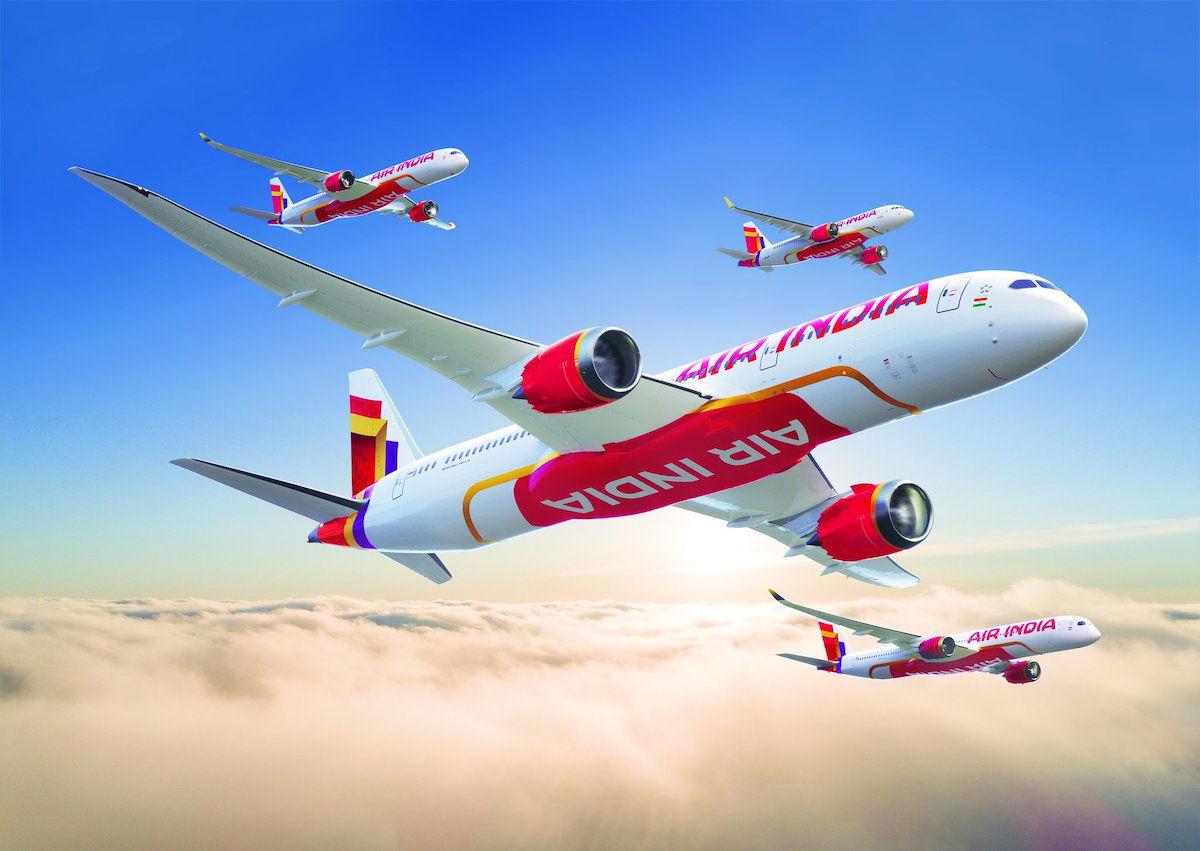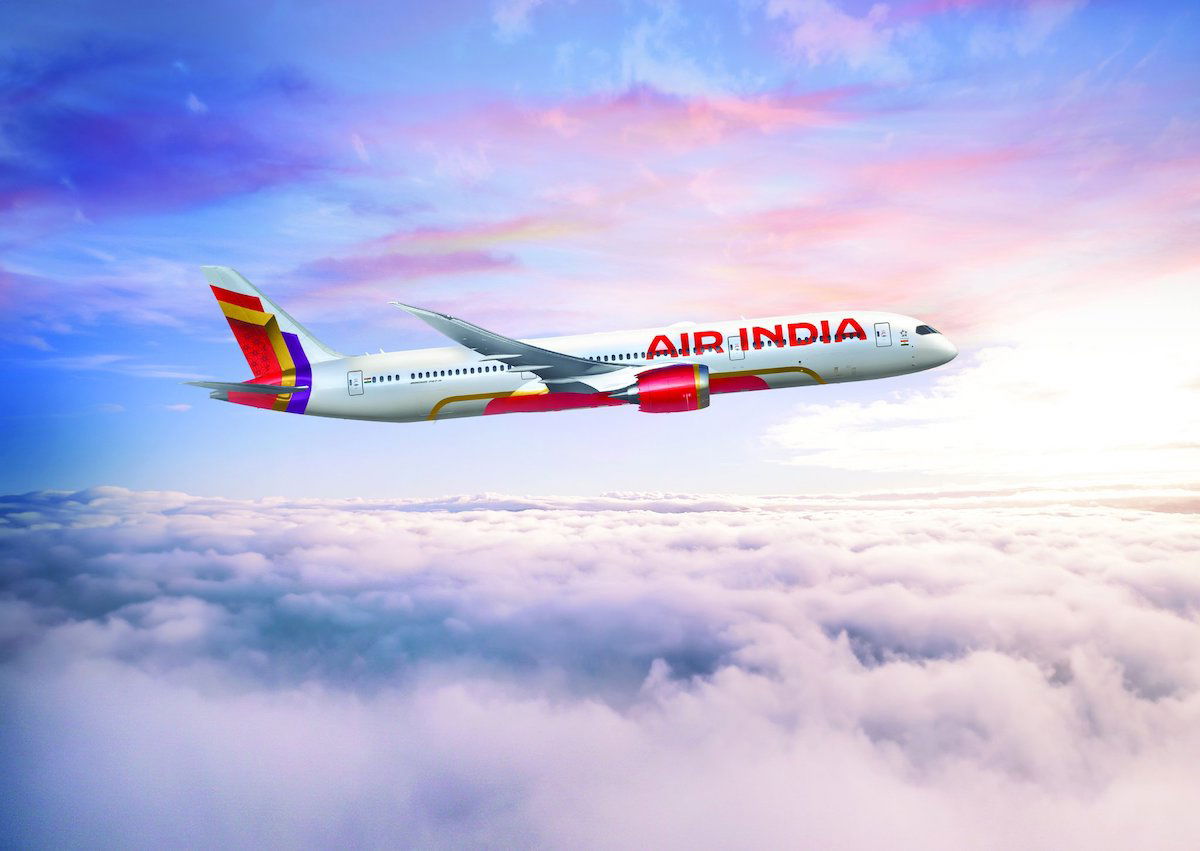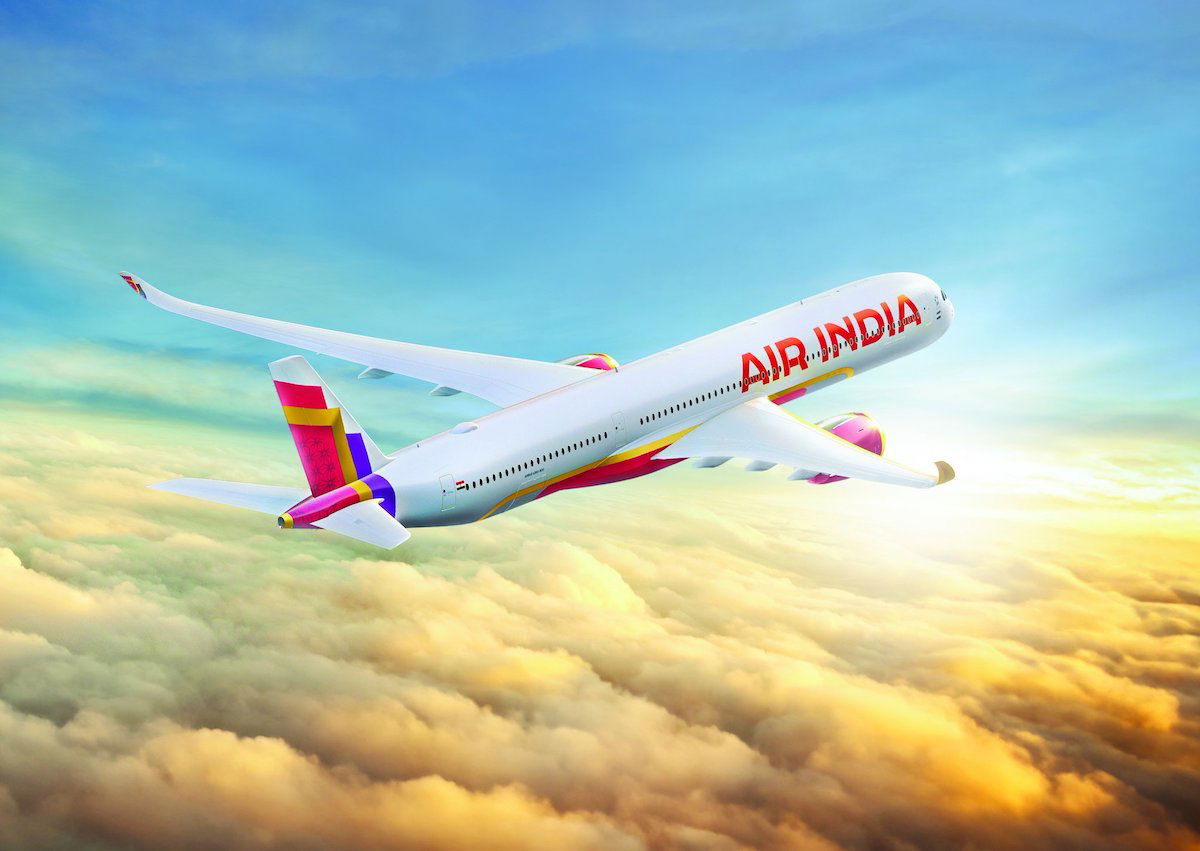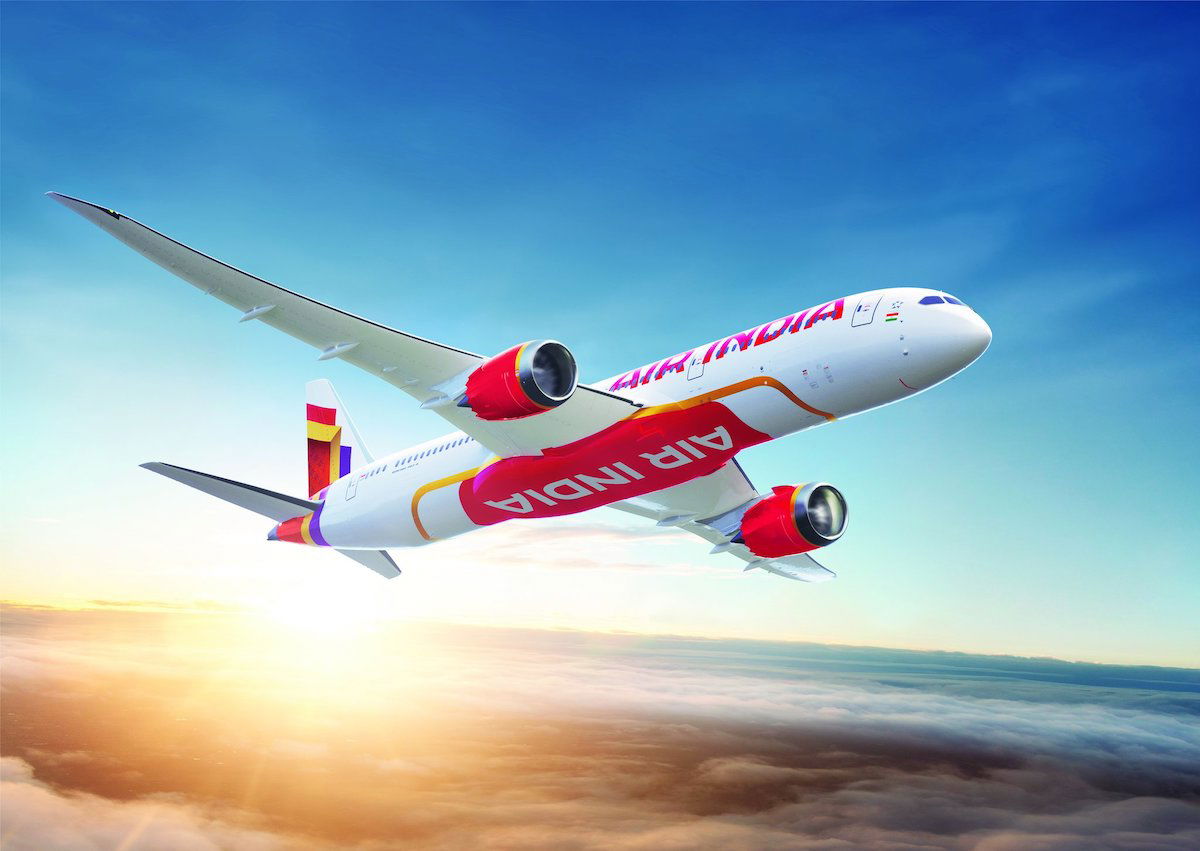 As a point of comparison, below is what Air India's old livery looks like.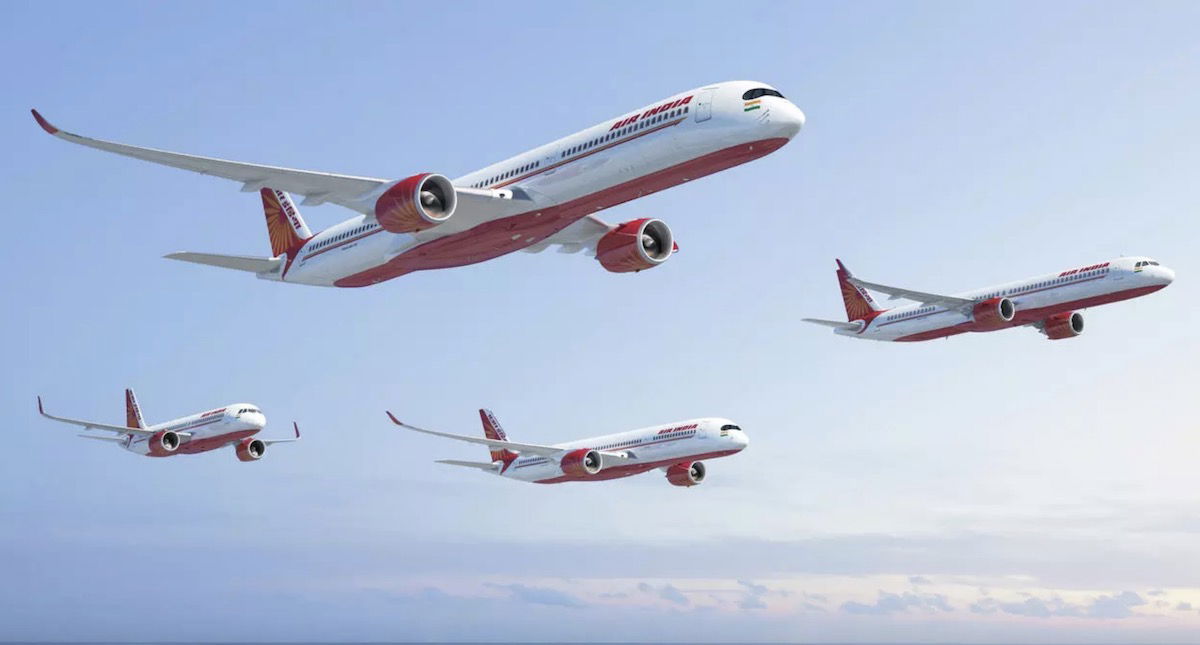 So, how does Air India describe its new livery (ignoring the suspicious F-UBAI registration code)?
The carrier's name is written boldly as "AIR INDIA," intended to reflect the renewed confidence and stature that Air India brings to the world, while retaining an Indian flavor
"AIR INDIA" is also written boldly on the underbelly, to allow the aircraft to be recognized from below when flying at low altitudes
The underbelly is painted red, as are the engines, along with a gold frame on the underbelly, which "adds storytelling and premium cues"
The tailfin uses the tip of a window frame "as a bold directional statement of progress," in premium metallic gold, along with red and purple (with the purple presumably intended as a nod to Vistara, which will be integrated into Air India)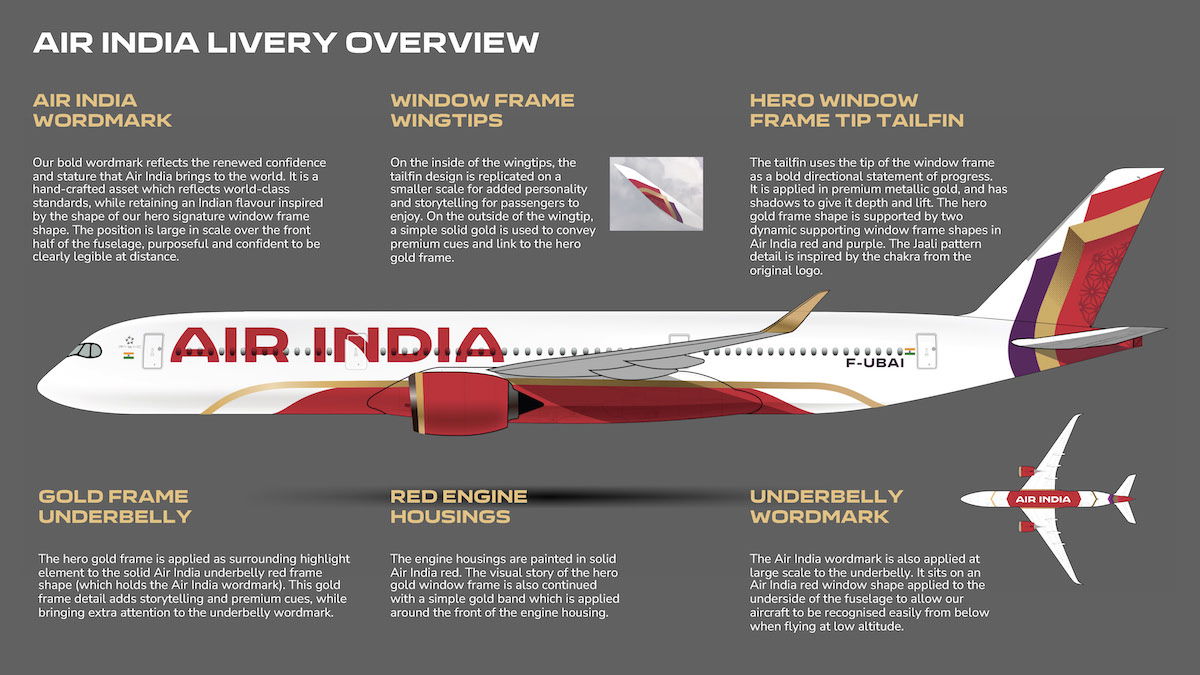 As I always say, I find that my take on new liveries tends to evolve over time, as I start to see planes "in the flesh," and also as I start to associate the airline with the livery. I've had some liveries that I hated at first but ended up loving, and vice versa.
What's my initial thought on Air India's new livery? Well, it feels much more fresh and modern than the old one, which is good, since I assume that's what the airline is going for. However, I can't help but feel like it doesn't feel particularly premium or Indian.
There's something about the livery that just seems like it would be on a low cost carrier, and I'm not sure why exactly that is. Also, there's a lot going on with the livery. On the one hand, I suppose I appreciate that, with so many airlines now using the same white livery, just writing the carrier's name in bold letters, and putting some art on the tail. I could imagine this livery looking quite good if a plane is in good condition, but if it's not washed frequently or is in need of a new paint job, I can't imagine this will be pretty.
Air India showcases new logo
Air India has also unveiled a new logo, which seems quite simple. So start, below are the two versions of the new logo.


As a point of comparison, below is what Air India's old logo looks like.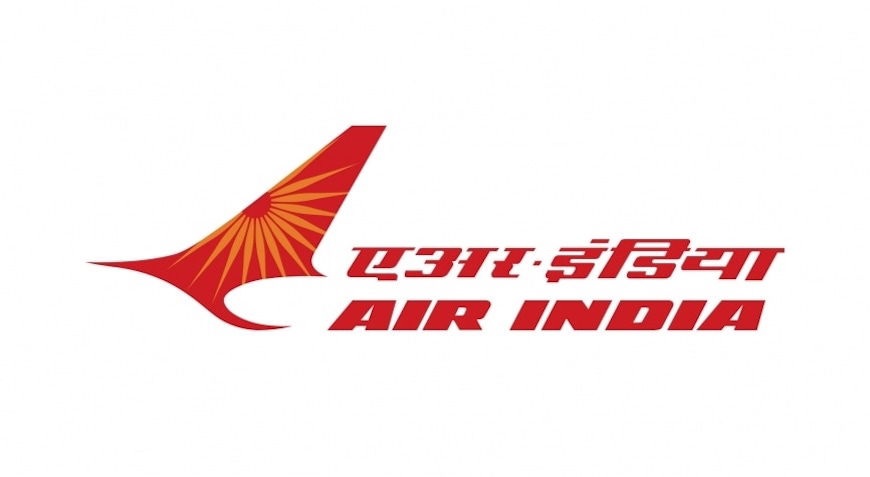 Air India is calling its new logo "The Vista," and claims that it's "inspired by the peak of the gold window frame, signifying limitless possibilities, progressiveness, and the airline's bold, confident outlook for the future." The logo also features a new custom-made "Air India Sans" font, which Air India thinks "marries confidence with warmth to "position Air India as premium, inclusive, and accessible."
I'd say the logo goes well with the livery, but again, I'm not sure my initial reaction is "oh, that's really elegant and premium." What I am a big fan of, however, is Air India's new brand film, which I think any avgeek will appreciate.
Bottom line
Air India has unveiled its new livery and logo. They're both completely different than the old ones, which probably reflects the extent to which the airline is hoping to transform itself.
I'm not sure what exactly to think at this point. My initial reaction this new branding feels more modern but not very premium or Indian, though I'm curious to hear what OMAAT readers think.
What do you make of the new Air India livery and logo?