Air France-KLM sure is sharing lots of details about its premium cabin innovation this week. We've learned about Air France's new business class with doors (coming this summer) and Air France's new first class suite (coming in late 2023 or early 2024), and now we've learned the details of KLM's new business class (this was first rumored a few weeks back, but we now have a picture of what to expect).
KLM plans Boeing 777 cabin refreshes
The Boeing 777 is the backbone of KLM's long haul fleet, as the carrier has 31 of these planes, including 15 Boeing 777-200ERs and 16 Boeing 777-300ERs. Given the long haul routes that this airplane operates, the 777s have a rather outdated premium product. KLM has Collins Aerospace Diamond seats, which are in a 2-2-2 configuration. While they're fully flat, they're about as tight as fully flat seats get.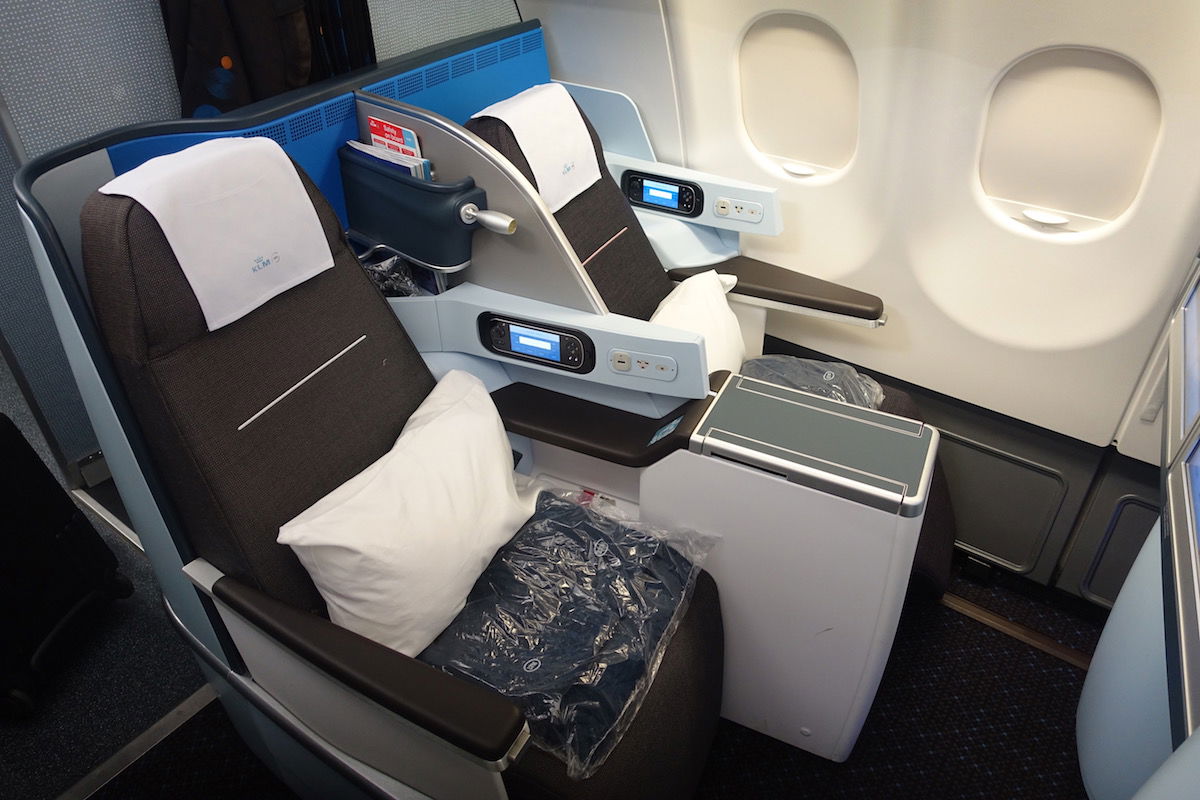 The good news is that this should soon be changing. As of 2023, KLM will begin installing a new Boeing 777 business class product that features direct aisle access and privacy doors at each seat.
This coincides with KLM's plans to introduce premium economy on both the Boeing 777 and Boeing 787, since KLM didn't previously have this product (unlike Air France, and unlike transatlantic joint venture partner Delta).
For context, KLM's 777s are an average of roughly 12 years old. These planes still have plenty of life left in them, so cabin refreshes seem appropriate.
KLM's new Boeing 777 business class seats
In a presentation this week, KLM has revealed the first renderings of its planned refreshed 777 cabins.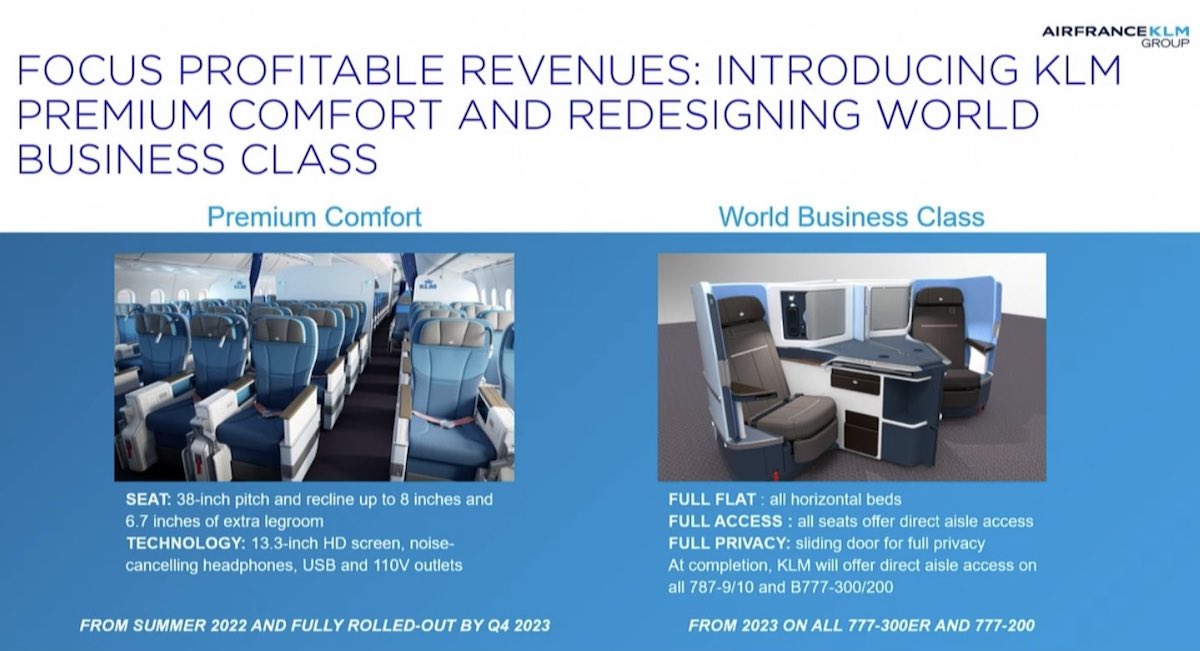 It could appear that KLM's new Boeing 777 business class product will be reverse herringbone seats with doors. The seats look almost identical to KLM's Boeing 787-9 business class, which are Safran Cirrus seats, as you'll find on many airlines.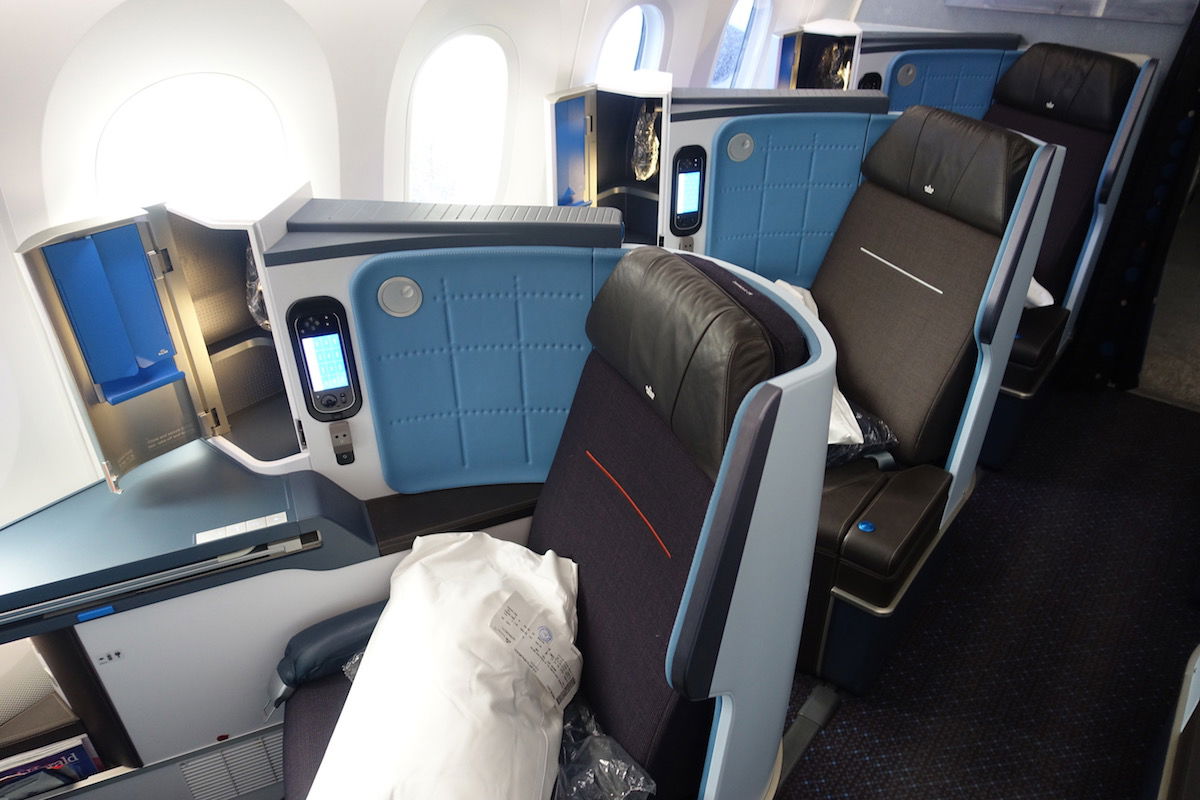 This means that all 787s and 777s will feature reverse herringbone seats, with the main difference being that the 777 seats have doors.
It's interesting how KLM even chose different business class seats between the 787-9 and 787-10. KLM's 787-10s have the JAMCO Venture seat in business class. At first glance this might look almost identical to the 787-9 product, but there are some differences.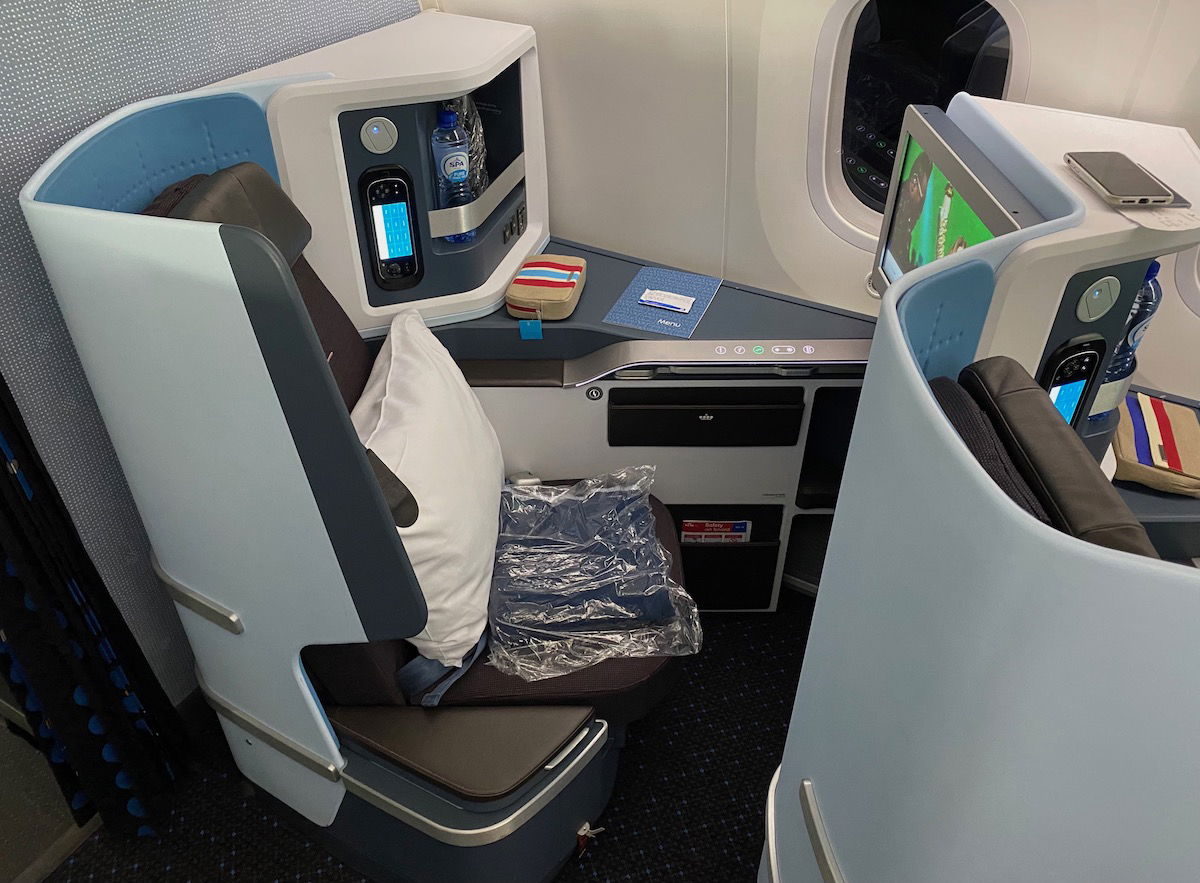 Bottom line
KLM plans to introduce a new Boeing 777 business class product, which will be installed as of 2023. These new seats will make KLM's business class much more competitive on the 777 for years to come, which is needed given the long routes these planes operate. The new seats will be in a reverse herringbone configuration, featuring both direct aisle access and a door.
What do you make of KLM's new Boeing 777 business class?