Last week I wrote about a major development at Air France-KLM, whereby the airline group is adding seat assignment fees for many flights in business class. I wanted to take an updated look at this, as the policy has now been implemented.
Air France & KLM expand advance seat reservation fees
Air France and KLM have started charging for advance seat assignments in business class, in what's being referred to as the Advance Seat Reservation (ASR) scheme. This is the same policy that Air France and KLM have long had in economy.
Here are some of the details:
This applies as of April 4, 2023, for travel as of April 13, 2023
This only applies on long haul routes
The seat assignment fee varies between €70 and €90 per flight
Flying Blue Silver, Gold, and Platinum members, Business Flex passengers, and corporate customers (excluding bluebiz), are exempt from these fees; this applies to Business Light and Business Standard passengers
Business class passengers continue to be able to select seats of their choice at no fee at the check-in window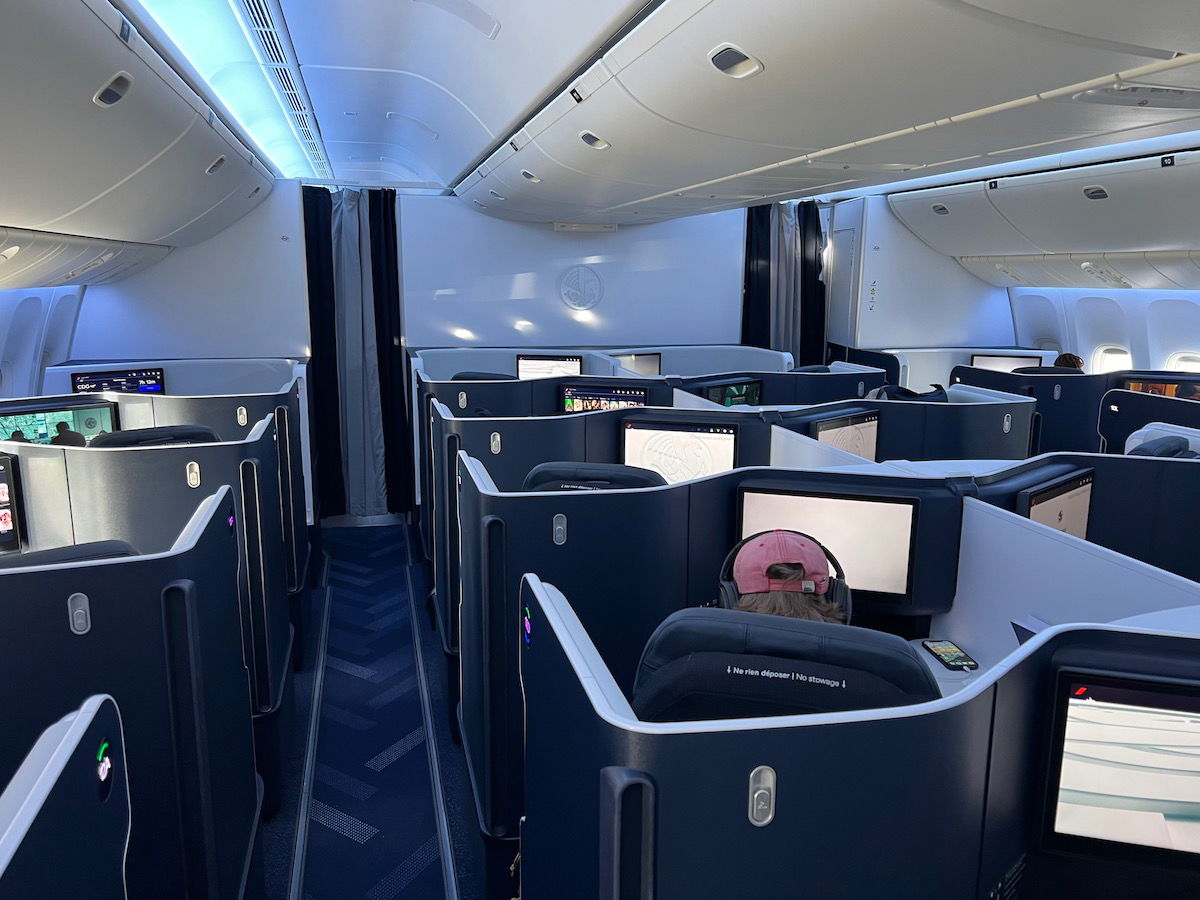 Now that this feature is live, how exactly does it work? For long haul routes, you'll see that during the booking process, "No free seat selection before check-in" is listed as something that's not included with Business Standard fares.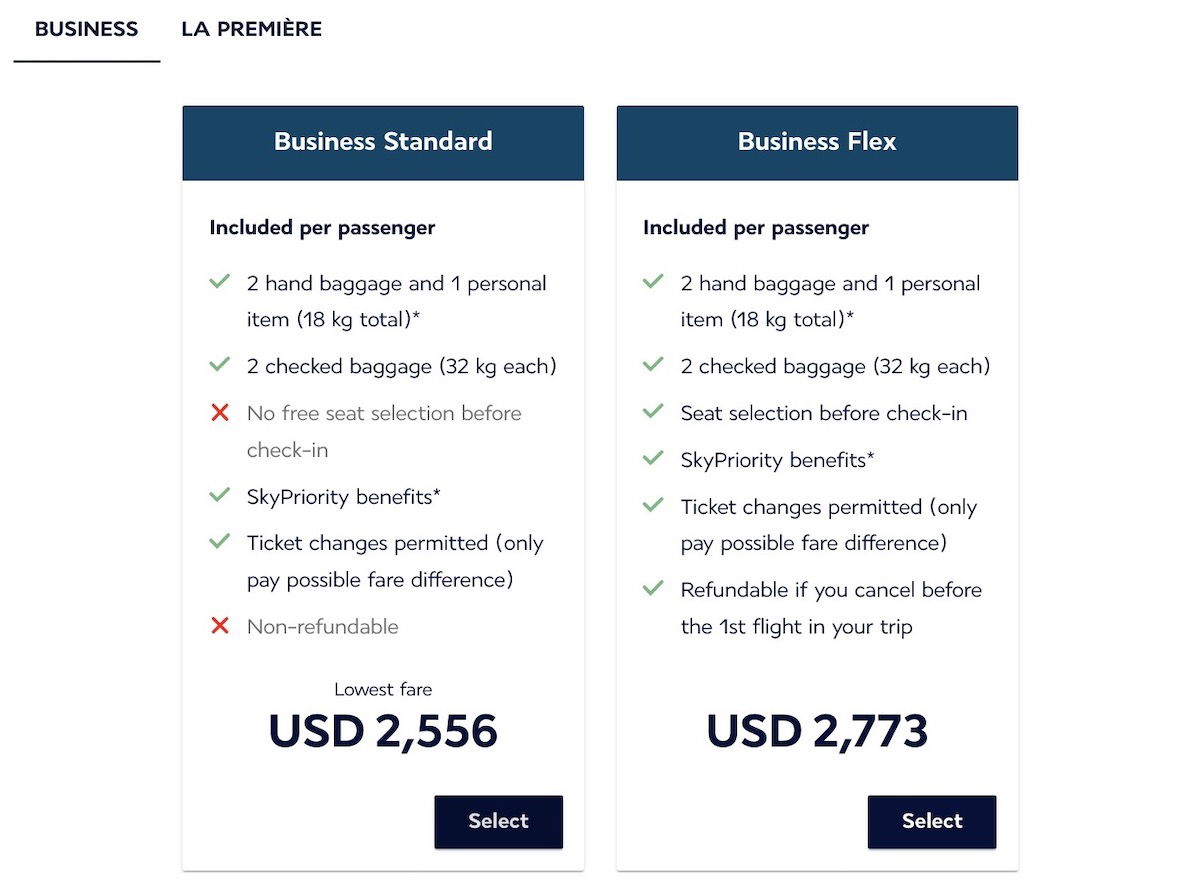 Then when you go through the booking process, you'll be given the option to pay to assign a seat. For a flight between Paris and Dubai, the seat assignment fee would be $85.60, and it's the same no matter which seat you choose. Presumably the pricing here is in USD because I visited the US version of the Air France website.
You can also redeem Flying Blue miles toward seat assignment fees, though at a horrible rate. For the flight I pulled up, you'd get only 0.55 cents (in USD) per Flying Blue mile.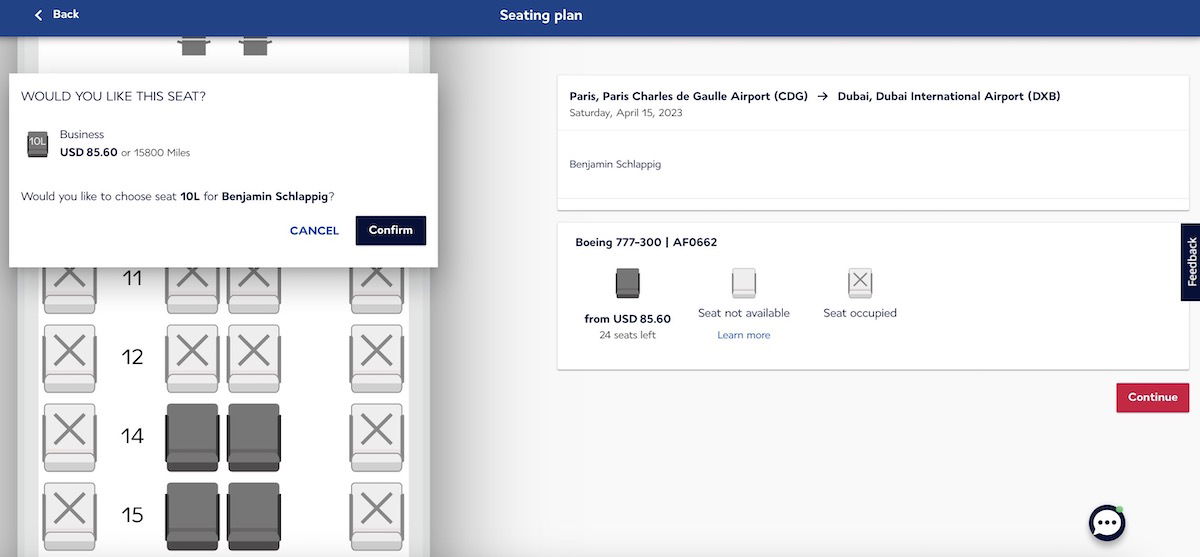 My take on this policy change from Air France & KLM
"I love paying extra for seat assignments in business class"… said no one ever. In fairness, this might divide people more than you'd think:
Those who can continue to select seats in business class for free might like these changes, as they'll have access to more seat choices closer to departure
Those who now have to pay for seat assignments in business class will uniformly not be in favor of this
Air France and KLM are following in British Airways' footsteps here, as the airline has been charging for business class seat assignments for years. Air France and KLM have been nicely investing in their premium experience and have been going upmarket, so it's disappointing to see this move, which is decidedly not premium.
Presumably the logic here is as follows (I'm not saying I agree with it):
One of the biggest competitors of Air France-KLM is doing this
This is an opportunity to generate additional revenue
People aren't not going to book with Air France-KLM because of seat assignment fees, if the airline otherwise has the most compelling flight (price, schedule, product)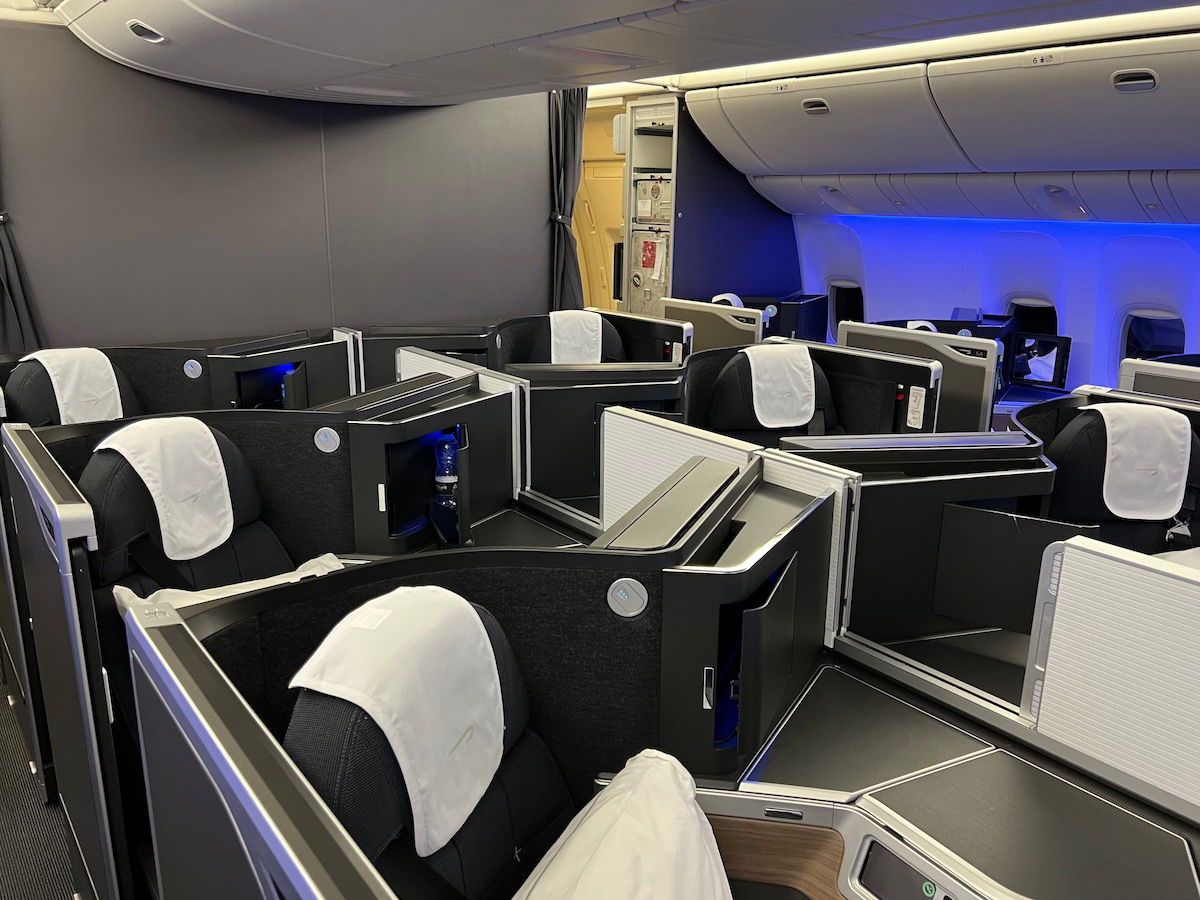 The reality is that a vast majority of airlines invest in their premium products in some areas, and then try to cut costs and increase revenue in other areas. This is a pretty clear example of that.
Does it leave a bad taste in a customer's mouth to be asked to shell out for a seat assignment on a $5K ticket? Of course. But among the major European airlines, who else are you going to fly with? British Airways does the same, while Lufthansa doesn't even have direct aisle access in business class from a vast majority of its long haul jets.
Soon enough we'll probably see seat assignment fees at all major long haul European carriers. With Lufthansa's new Allegris business class featuring seven different kinds of seating options, you can bet that the airline will have different price points for each seat type. SWISS will also introduce its own version of this product, known as SWISS Senses.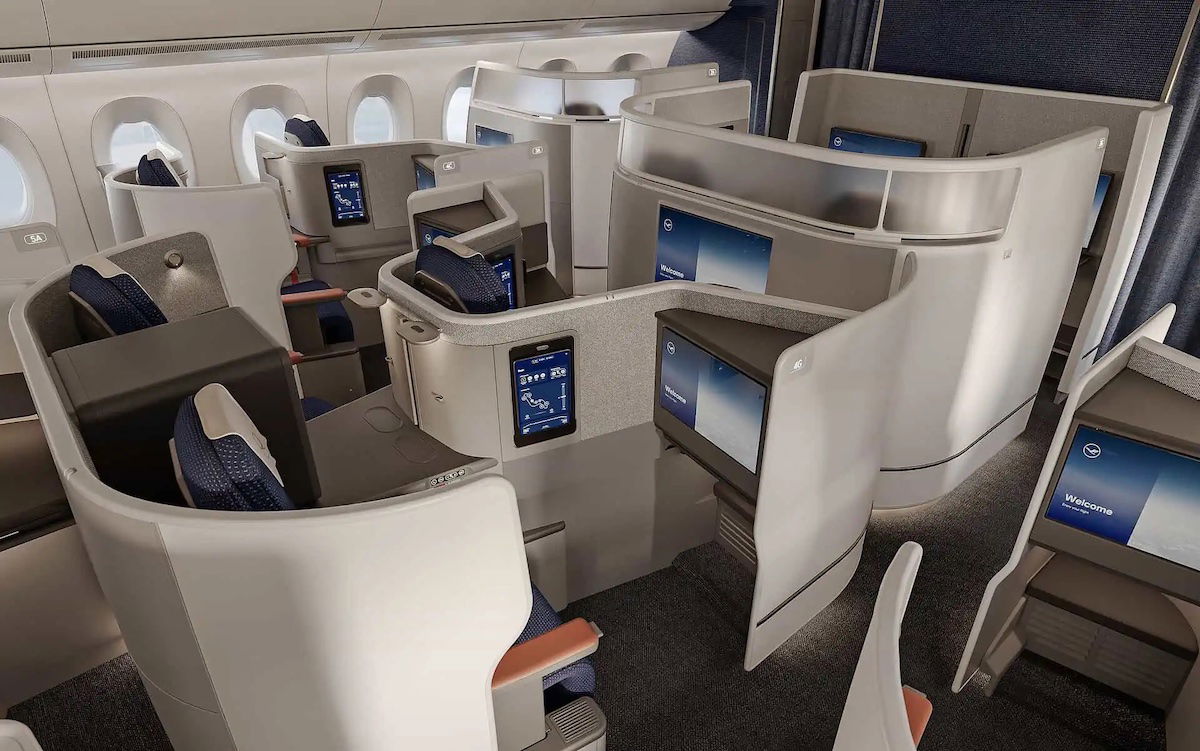 Bottom line
Air France and KLM have now started charging for seat assignments in business class in long haul markets. The fee is between €70 and €90 per flight, and elite members, as well as Business Flex passengers, are excluded from these changes. It goes without saying that this is a change that many people won't like.
What do you make of Air France and KLM adding business class seat assignment fees?