—————————————————————————————–
I had booked the Hotel Indigo using a complimentary night certificate from Priority Club's "Sweet Dilemma" promotion. Before my stay I noted that the hotel got excellent reviews despite having very small rooms. Fortunately this hotel books award nights into their "executive rooms," which are supposed to be a bit larger. The real reason I went with the Hotel Indigo is that they had free wireless internet. That alone covers my roundtrip fare on the Heathrow Express, given what other hotels charge for internet in London.
The hotel's exterior is quite nice, if not a bit unassuming (you wouldn't think it's a chain hotel, but I guess that's the beauty of Hotel Indigo, they're a bit different). While the lobby is tiny it's well appointed, and I was promptly helped at check-in. I was told that I had a nice room on the first floor (which, for us Americans, is really the second floor). I was given a room key, internet access code, and discount certificate for the hotel restaurant (though I didn't take advantage of it). I was also informed that the single hotel elevator was broken, so the bellboy offered to help carry my bags up the stairs, which I declined.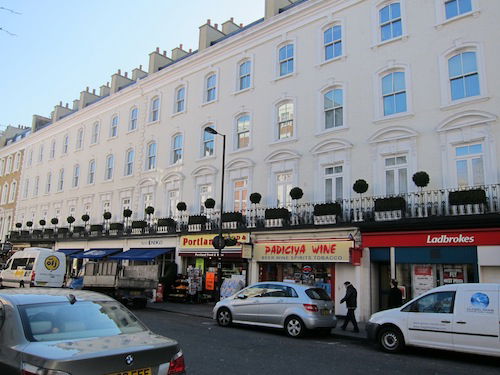 Hotel exterior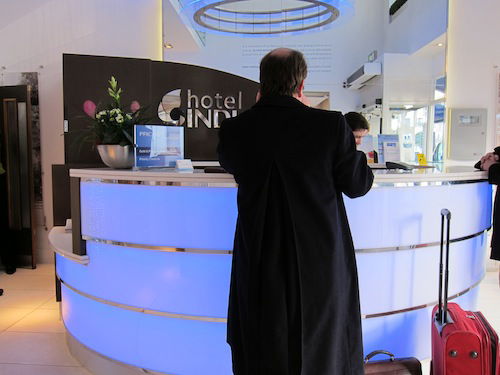 Hotel lobby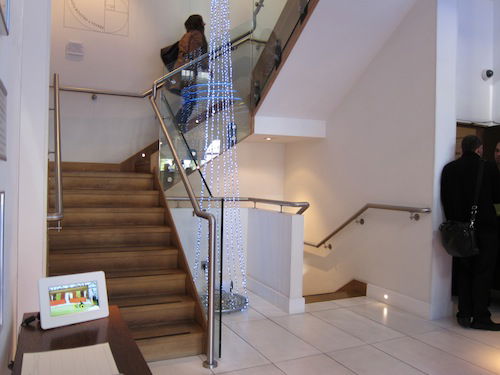 Stairs (only way to get to my room)
While the hallways were small they were nicely decorated, much like the room.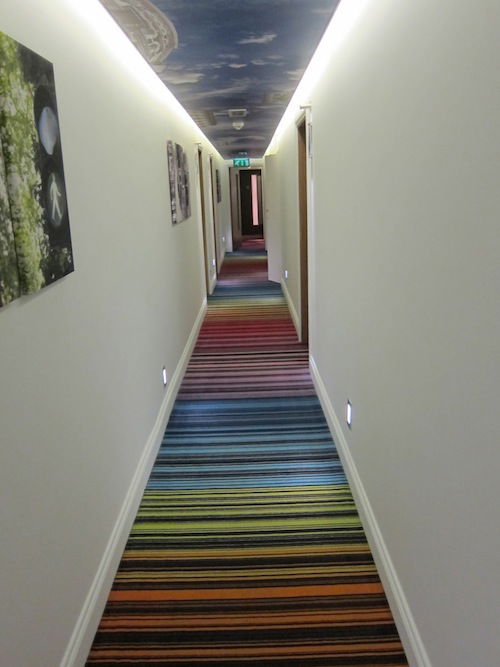 Hotel hallway
After a lot of luck with getting 1,000 square foot suites at hotels lately, I was a bit shocked when I first entered the room, given that it was tiny. I wasn't expecting a massive suite, though this was an "executive room." It quickly grew on me, though. More than anything else I was frightened by the fact that other rooms are substantially smaller than this.
The room was nicely decorated and didn't show any signs of wear and tear, and even had a nice small patio right off the left side of the bed.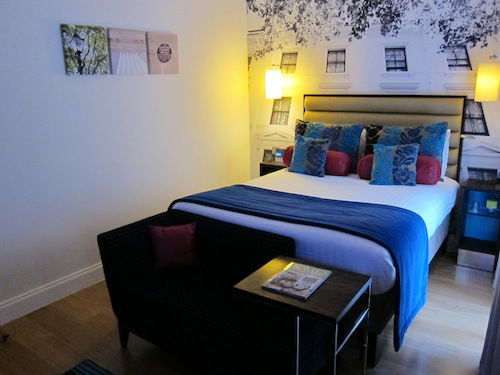 Executive room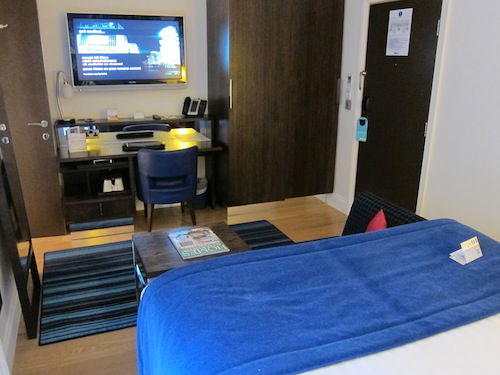 Executive room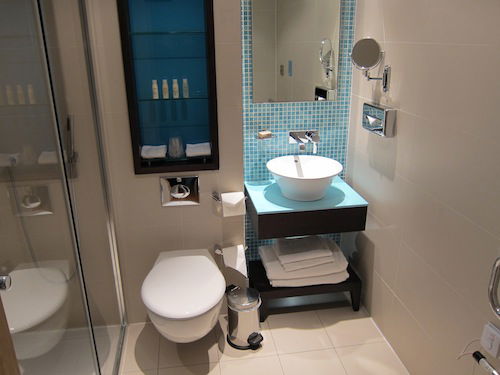 Bathroom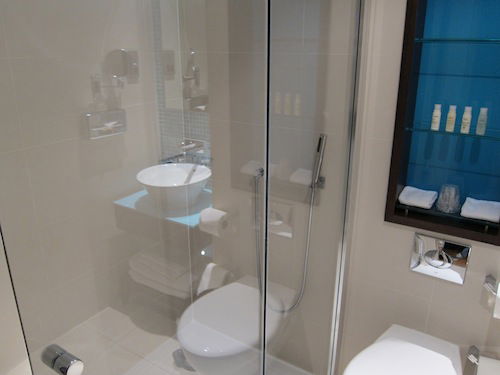 Shower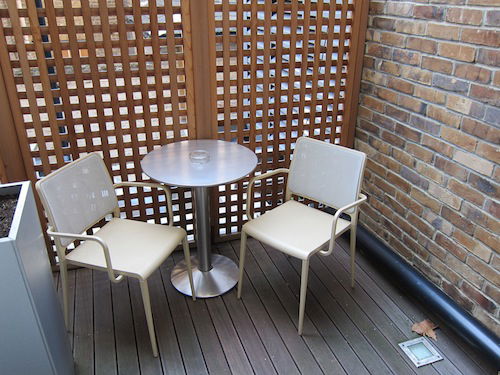 Patio
The bed was extremely comfortable, the internet was fast (which is rare when it's free), and the shower pressure and temperature was good. What more could I ask for?
I was still in the final stages of recovery from a cold I had picked up the previous week, so I didn't do a whole lot while in London. Since it was already late afternoon I headed to Paddington Station to pick up a power adapter (due to the snafu onboard my Virgin flight) and then walked around the Paddington area for about 30 minutes. Unfortunately my runny nose and the cold weather got the best of me, and I was back in the room by about 6PM. I actually conked out almost immediately, and got a good night of sleep, waking up refreshed and feeling healthy.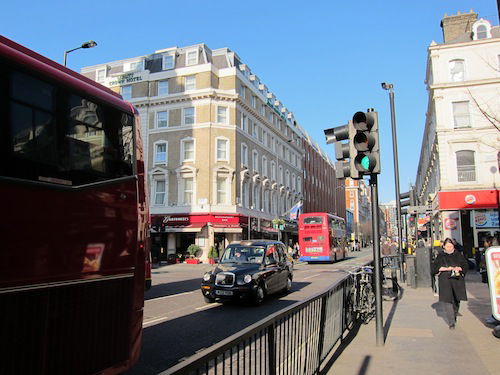 Area around Paddington
Check-out the following morning was prompt, and I headed back to Paddington Station ready for my journey to a new region of the world.
Would I stay at the Hotel Indigo again if I had a long transit in London? In a heartbeat. Would I stay at the Hotel Indigo if I was visiting London for a few days? Probably not, as there are lots of other great deals out there and better locations for doing the touristy stuff, especially on points for those with status. That being said, the revenue rates at this hotel are very reasonable, so if you're actually paying for a rate at this hotel, it's an absolute bargain. And the rooms are really, really nice, despite being on the small side. I'll be back.