—————————————————————————————–
Now, the Heathrow Express is nothing more than an overpriced 15 minute train ride so really isn't worth an installment, though there are a few things that are worth mentioning. First of all, while I was initially going to stay near the airport in both directions, I figured it would make sense to go into the city on the way out since I had a full afternoon. Given that the Heathrow Airport hotels are incredibly inconvenient to get to and don't even have free shuttles for the most part, getting to Paddington via the Heathrow Express is actually faster than getting to most airport hotels.
I had made reservations online for the Heathrow Express using a 50% off code, making my total fare a reasonable £16. To top off the 50% offer, a generous blog reader had some free first class upgrade vouchers to pass on, so I was able to upgrade to first class for free in both directions.
The Heathrow Express runs every 15 minutes and takes only 15 minutes to Paddington Station. While not the most interesting part of London, Paddington is certainly more interesting than the area around the airport.
Anyway, the real reason I'm making this post is to talk a bit about the value proposition (or lack thereof) of "First Class" on the Heathrow Express, vs. Express Class. Like I said, the upgrade was free, which I was very thankful for, though I doubt I would pay more than a premium of about $1 for first class. The only difference is that the seats are slightly larger (instead of the 2-2 configuration in Express Class, the configuration in First Class is 2-1) and the train is usually quieter since most people are sane enough not to pay about double for a product that's only marginally better. They also have free copies of the Financial Times in First Class, whatever that's worth.
While the train has free wireless internet, it's incredibly slow, and frankly on a 15 minute train ride I can live without it. I arrived at Paddington Station by around 2PM and made the three minute walk to the Hotel Indigo.
So there are two lessons to be learned. First, if you have a layover at Heathrow, consider staying near Paddington. Second, First Class isn't worth it on the Heathrow Express.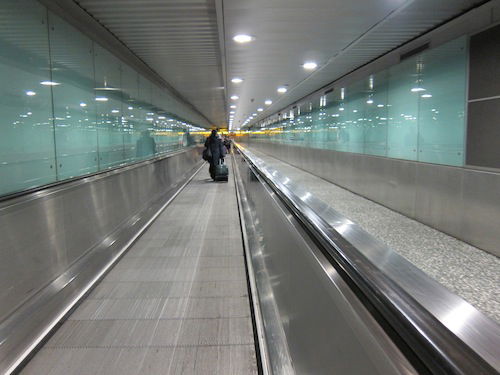 Walkway to the Heathrow Express station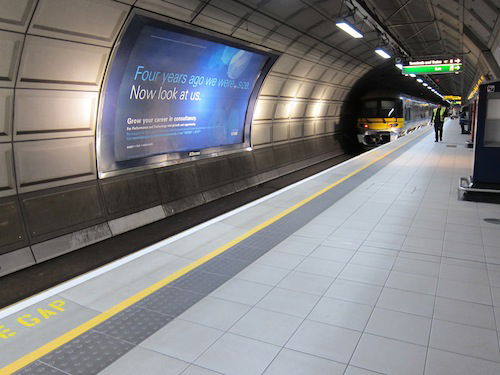 Heathrow Express station at the airport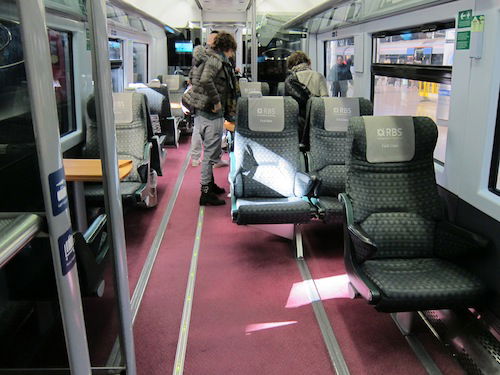 First Class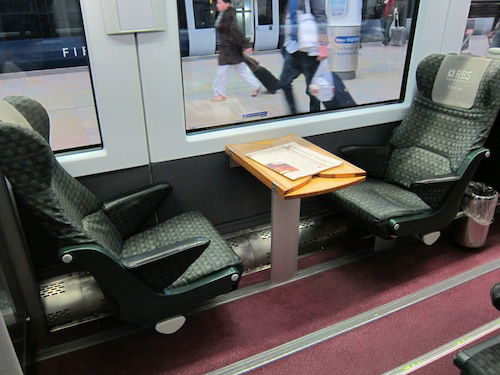 First Class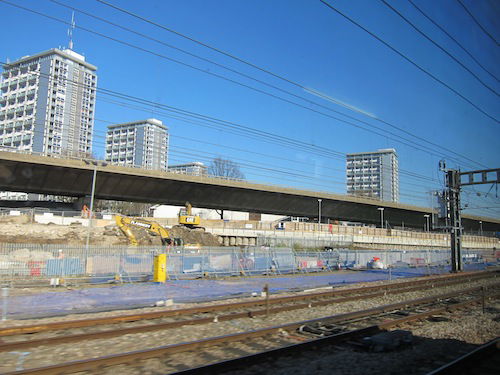 View (or lack thereof) enroute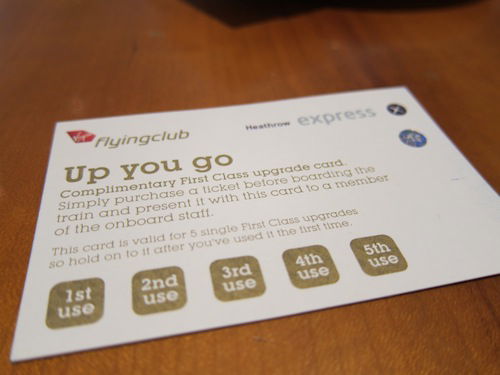 Heathrow Express upgrade voucher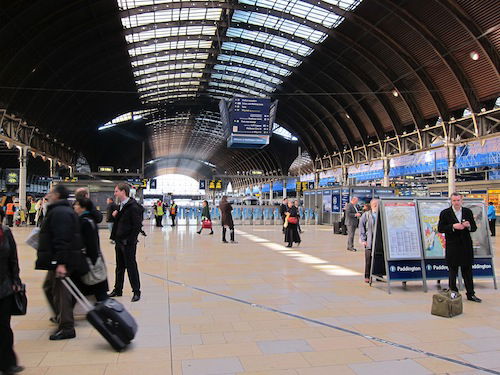 Paddington Station