---
After a ride from Paddington Station on the Heathrow Express and transit on the train connecting terminals, I arrived at Terminal 4 at around 9AM. I proceeded to Qatar Airways check-in, which was located in Zone A at the far end of the terminal. There was no one in the first class line, where I was promptly helped and issued a boarding pass and lounge invitation for the SkyTeam lounge. I believe that Qatar Airways is in the process of switching terminals, though it's still a bit disappointing to only get access to a business class lounge as a first class passenger. The worst part is that Heathrow has more first class service from Qatar Airways than any other non-Middle East airport.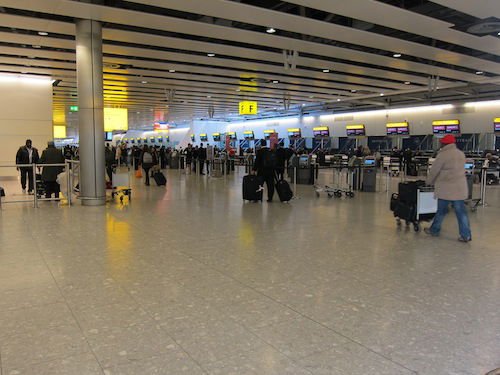 Check-in area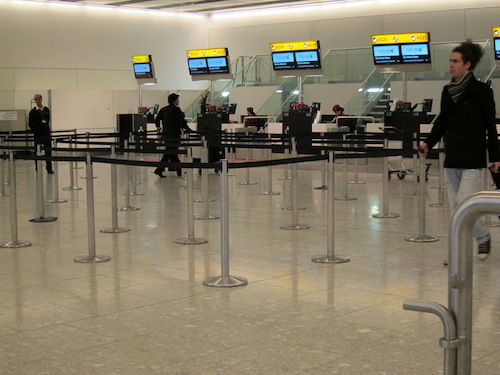 Qatar Airways check-in
I proceeded through Fast Track security, where there was no wait. Once in the terminal I headed to gate 10, which is where the SkyTeam lounge is located, passing several duty free shops on the way.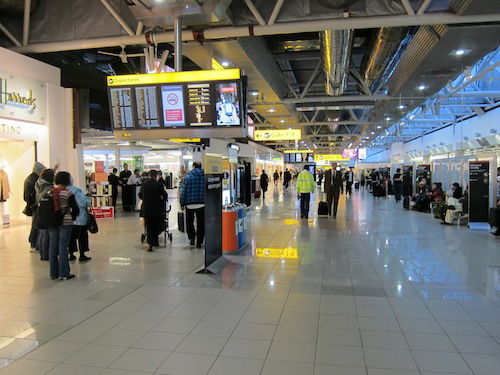 Duty free
While initially crowded, it was quite nice for a business class lounge. The furnishings were modern and the food selection was decent. They had omelets with all the trimmings (mushrooms, tomatoes, bacon, sausage, hash browns, etc.), fruit salad, yogurt, pastries, and all kinds of drinks.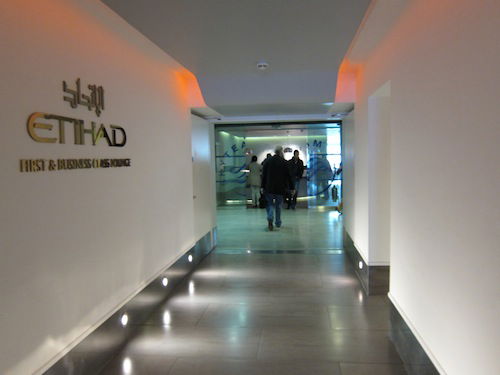 Lounge entrance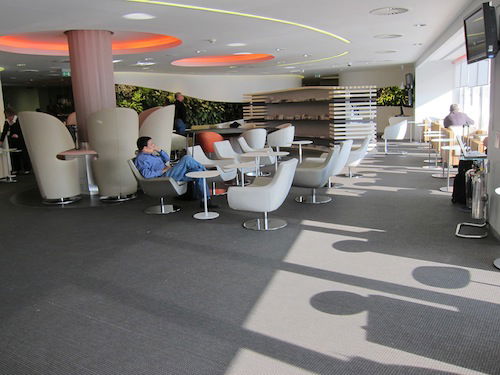 SkyTeam lounge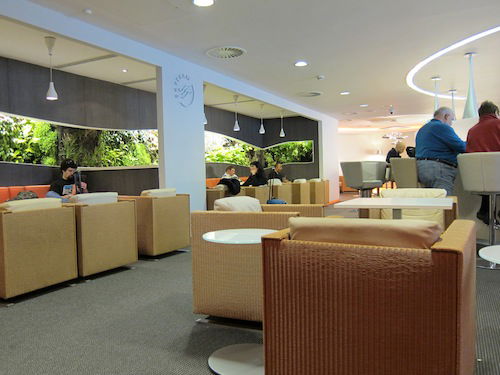 SkyTeam lounge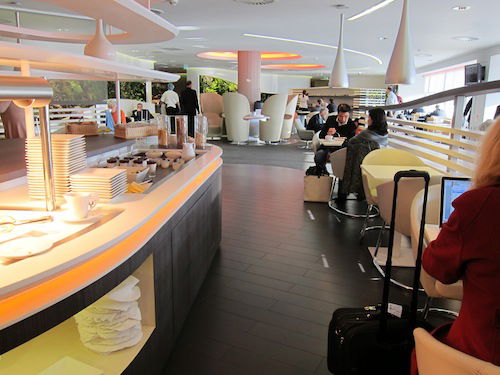 SkyTeam lounge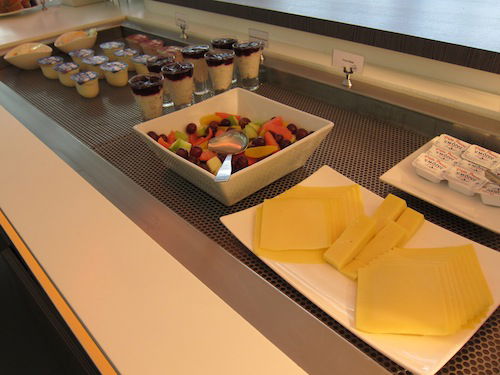 Breakfast spread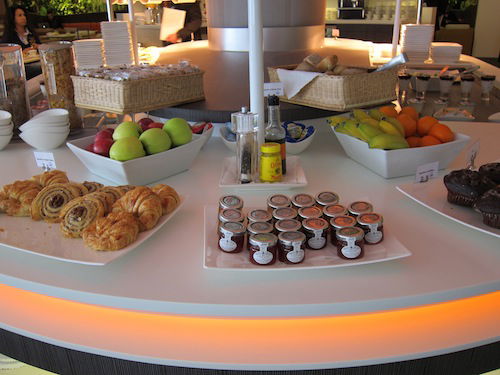 Breakfast spread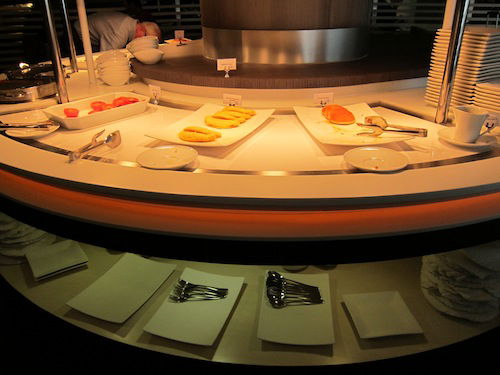 Breakfast spread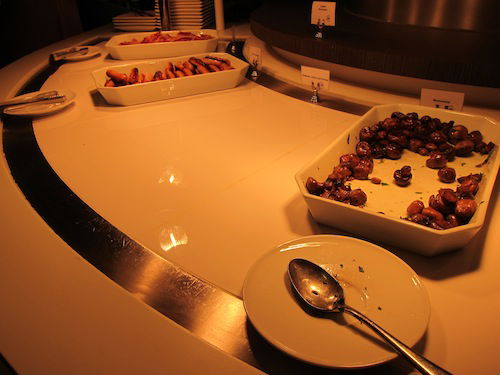 Breakfast spread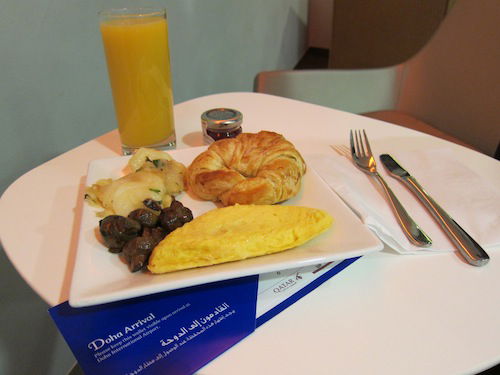 My breakfast
The funniest part about the lounge had to be that Continental still flies out of Terminal 4, so they still use the SkyTeam lounge, despite having left SkyTeam over a year ago. The announcement in the lounge for Newark went something like: "Ladies and gentlemen, SkyTeam would like to announce the boarding of Continental flight 29 to Newark from gate 8. On behalf of SkyTeam, thank you for flying with Continental today." Hah, don't think Star Alliance would approve of that!