---
Given that we arrived early I had plenty of time to go to the Virgin Atlantic Revivals Lounge before it closed at 1:30PM. After exiting immigration I had to turn left towards the elevator for the Terminal 3 carpark, where the Revivals Lounge is located.

Revivals Lounge entrance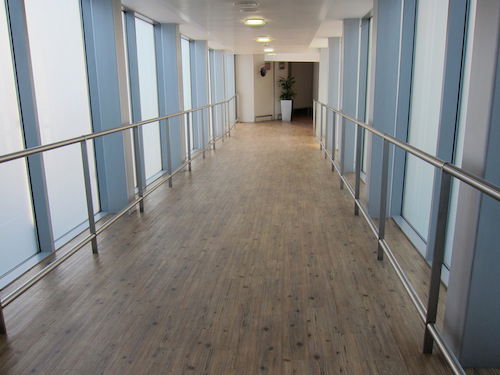 Revivals Lounge entrance
Upon arrival I decided to make an appointment for a complimentary 15 minute spa treatment, and went with a head and shoulder massage. It was about 12:20PM when I arrived and the only available appointment was for 12:45PM, so I rushed to a shower room to freshen up before my massage. The shower rooms were spacious and water pressure good, with Bumble & Bumble amenities.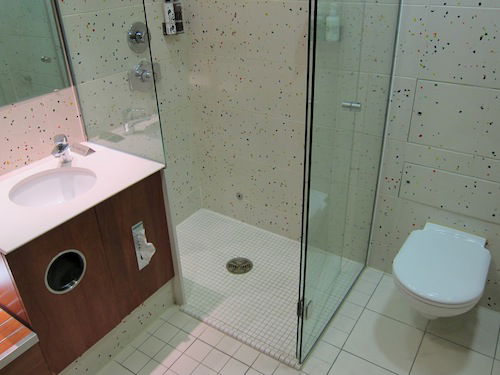 Shower room
I finished up right around 12:45PM and was immediately fetched for my treatment. The massage room had a comfortable chair and I was given an awesome 15 minute massage, which was quite refreshing after a long flight!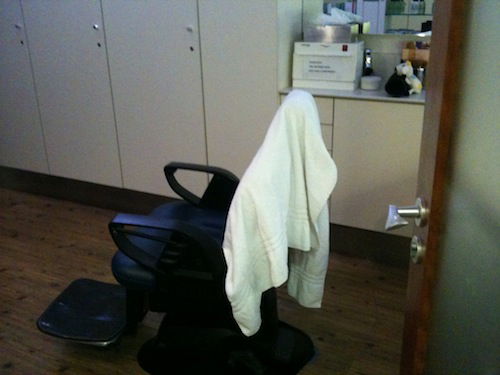 The lounge itself was quite empty which was no surprise, given that it's most busy early in the morning when it serves the most purpose for business travelers looking to have breakfast or get a shower before heading to the office.
The lounge has a bunch of tables with waitresses that roam to take drink and meal orders from the extensive menu.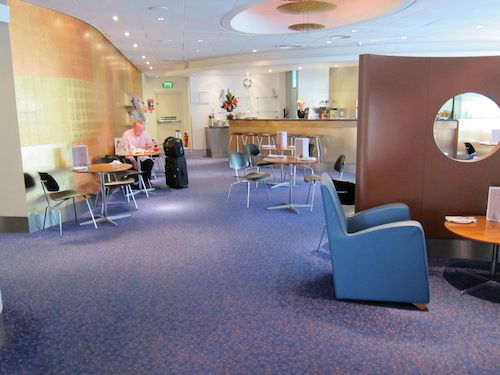 Revivals Lounge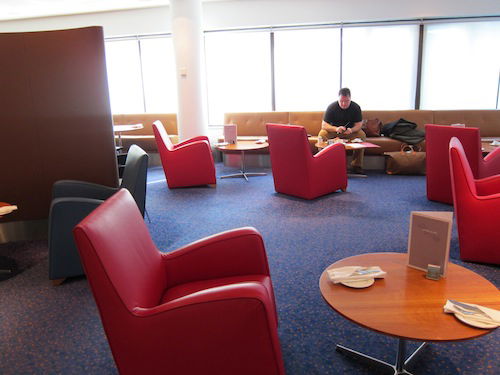 Revivals Lounge
I wasn't hungry in the least, though decided to stick around for 30 minutes until the lounge closed to catch up on email. I did order a café latte, which was served with a couple of croissants.
For those of you that are interested, the breakfast menu read as follows:
Revivals breakfast

Fresh from the kitchen
Revivals farmhouse breakfast
With grilled back bacon, Cumberland sausage, scrambled eggs, Portobello mushroom and toasted bloomer

American pancakes
Served with crispy bacon and maple syrup

Toasted bagel
With smoked salmon, cream cheese, capers and red onions

Fresh fruit salad
Local and far fetched fruits chopped for easy eating

Sliced bananas and blueberries
With natural yoghurt, honey and an oat crunch

Breakfast sandwiches
A choice of Cumberland sausage or grilled back bacon on white or wholemeal bloomer

Eggs benedict
Poached egg on toasted muffin with sliced ham and hollandaise sauce

Selection of cereals
Please ask a member of the team for today's selection

Freshly baked
We also have a selection of cereals and freshly baked pastries and croissants, please ask one of the team for today's selection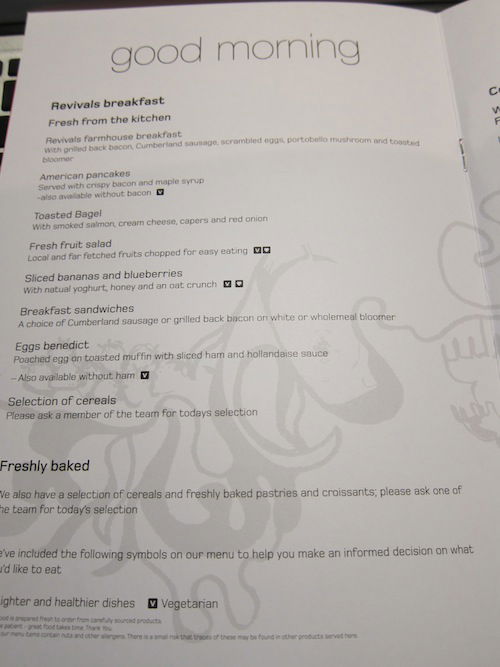 Revivals Lounge menu

Café latte
At 1:30PM the lounge closed and I headed to the Heathrow Express station.