In the interest of full disclosure, OMAAT earns a referral bonus for anyone that's approved through some of the below links. Citi is an advertising partner of OMAAT. These are the best publicly available offers (terms apply) that we have found for each product or service. Opinions expressed here are the author's alone, not those of the bank, credit card issuer, airline, hotel chain, or product manufacturer/service provider, and have not been reviewed, approved or otherwise endorsed by any of these entities. Please check out
our advertiser policy
for further details about our partners, and thanks for your support!
With the fourth quarter well underway, many of us road warriors are probably looking at how to finalize our elite strategies for 2019. For a lot of you out there, I'm sure the decision is a no-brainer – pick the airline out of your home airport with the best availability, fly them as much as possible, and reap the benefits wherever you can get them.
But one consideration that I don't see discussed nearly as often is whether it makes sense to split your loyalty. After all, airline monogamy can be pretty awesome – but it can come with some serious limitations as far as route availability and overall flexibility.
So unless you live in a hub-captive city (hi, Atlanta and Dallas!) chances are you may have come across the same conundrum – do I go all-in with a single airline or do I diversify?
While I can't say I'm walking out of 2018 with a concrete answer, I do have plenty of random musings on the topic. Admittedly, this is my very first year with top-tier status on any airline, after spending close to a decade splitting the difference on mid-tier status between any combination of two of the three "big three" airlines.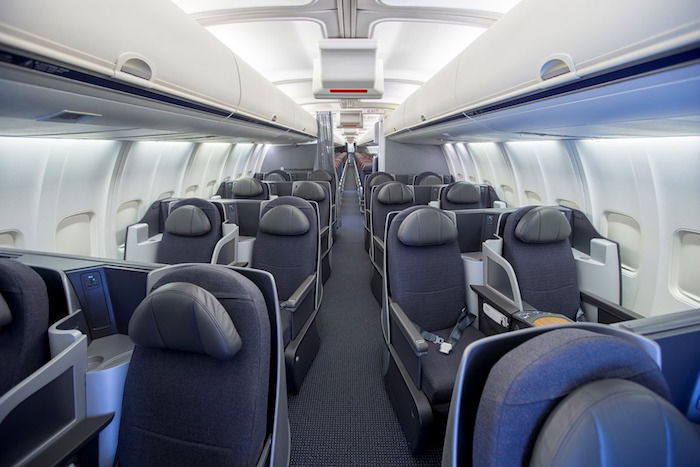 My husband, meanwhile, has somehow managed to secure some level of status with each of the three major airlines for 2018, and couldn't be happier. It's certainly made for some interesting dinner table conversations – on the rare occasion that we're actually both home for dinner – and has given me plenty of further food for thought.
So while I don't have a definitive answer – and would love to hear your input on the topic – I do think there are some pretty definitive reasons why one should – or shouldn't – split loyalty over multiple airlines.
Why it makes sense to diversify
While I've loved life at the top of the Delta food chain, there are plenty of things about mid-level status with multiple airlines that I miss. Here are a few that spring to mind.
Airline choice
This is probably the easiest one to understand, and the most obvious case for diversifying status. I can say, without a shadow of a doubt, that as a Diamond Medallion, I have gone further out of my way than ever to fly Delta this year. This has been the case even when the itinerary has been slightly more expensive.
Now, this isn't necessarily always as bad as it seems, on the surface. A $50 swing one way or the other isn't really going to make a huge difference, and should squeak by most corporate travel policies unscathed.
And if I find myself laying over in a location with a Sky Club or other lounge accessible by credit card, I can often make up the differential by saving money on dinner.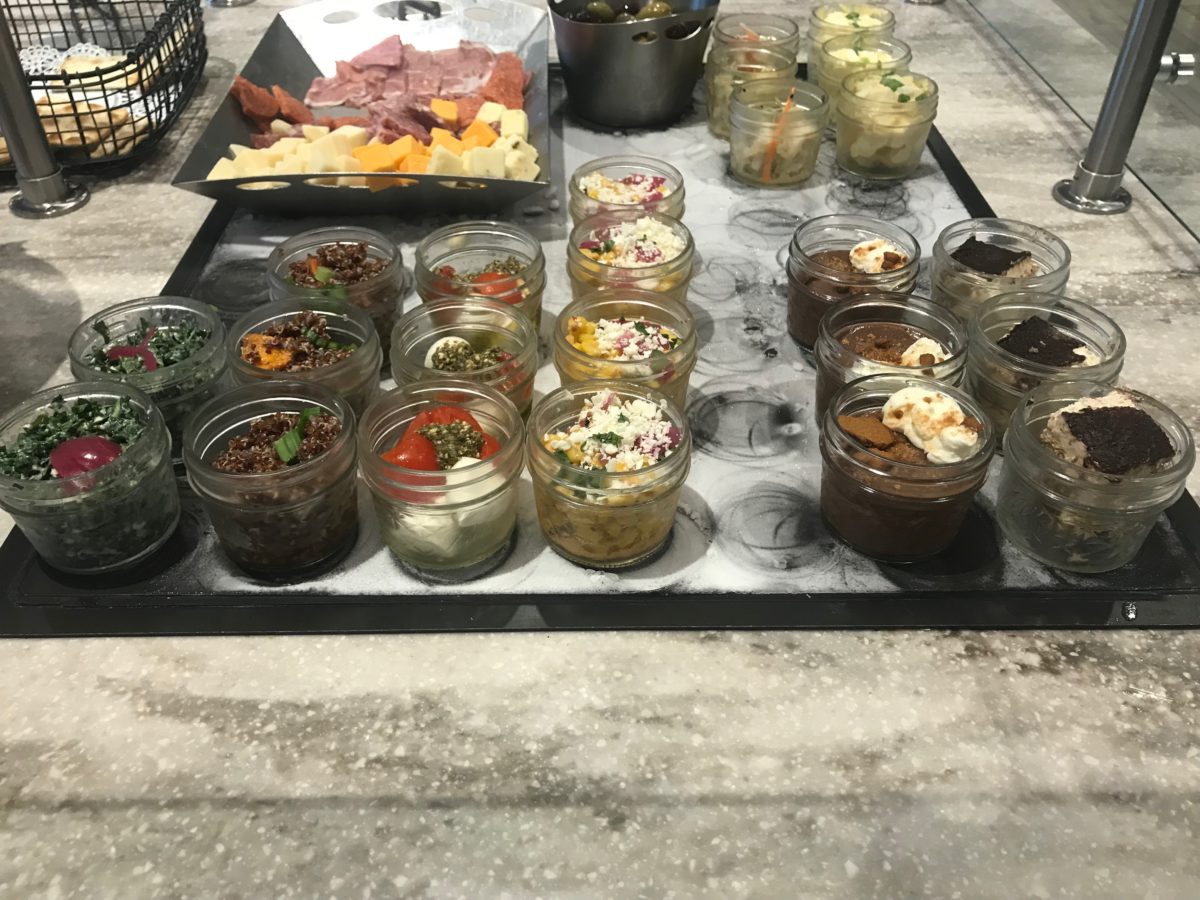 That being said, there are times when I've fallen into the trap of flying with my preferred airline when it just doesn't make sense. Like when I've waited an extra hour at the airport for the last flight on a Friday. Or taken a connection rather than a direct flight.
Or two weekends ago, when I took a flight to San Francisco twelve hours earlier than my husband just so that I could get my three free checked bags (judge all you want!) and have a shot at an upgrade.
He, on the other hand, will plug his itinerary into Google Flights, search for the best itinerary that matches his schedule and budget, and enjoy some level of elite status recognition regardless of where he lands.
It's not always as glamorous, but it's certainly less stressful.
Changes in "regular" travel patterns
This is sort of the distant cousin of having more flight choices, but one of the challenges that I've found is that elite status can become exponentially harder to maintain when all of a sudden you are flying a different, "new" route with any kind of regularity.
For example, Delta has historically been great for my flights from the Northeast to the Bay Area, where airline preference doesn't necessarily matter as much. But I've also starting doing a lot more travel back and forth to the D.C. area airports due to several new client projects this year, and Delta doesn't offer any direct flights from my home airport.
And I (usually) draw the line at itineraries that involve acute angles: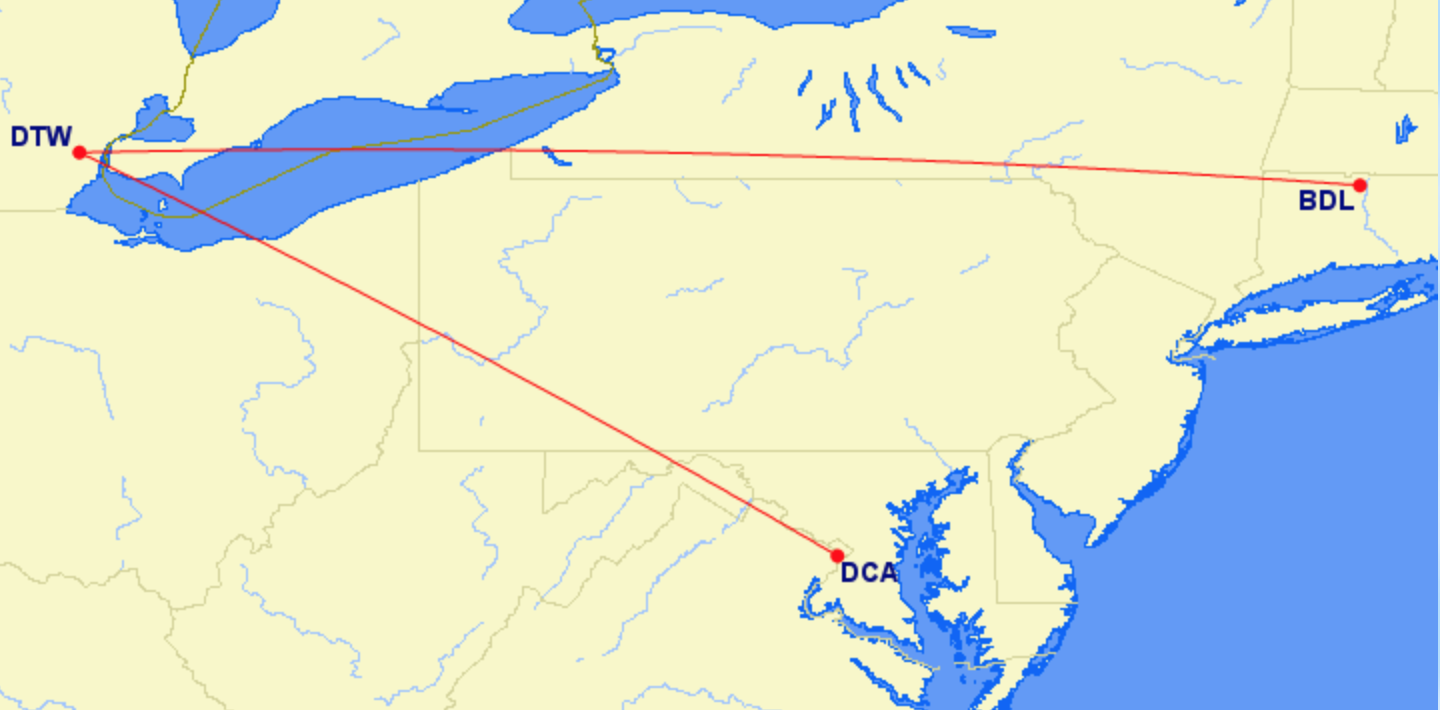 I imagine that this could become problematic for any road warrior who has a sudden change in client site, particularly when a hub city (Denver, Dallas, Atlanta) is involved. It sure is jarring to go from top-tier status to basically having to start over when your choice airline doesn't line up with your new destination.
Dedicated elite lines
If you do need to fly off-brand, there are plenty of ways to ease the pain, from airline co-branded credit cards (which we will get to in a minute) to purchasing seats with extra leg room, to credit cards that offer lounge access. However, things often go sideways, and one of the biggest perks reserved exclusively for elite status holders – that hopefully you don't ever have to use – is dedicated access to a separate phone line.
This is a nice-to-have when everything is going well, but becomes a must-have when the weather patterns start to look like this: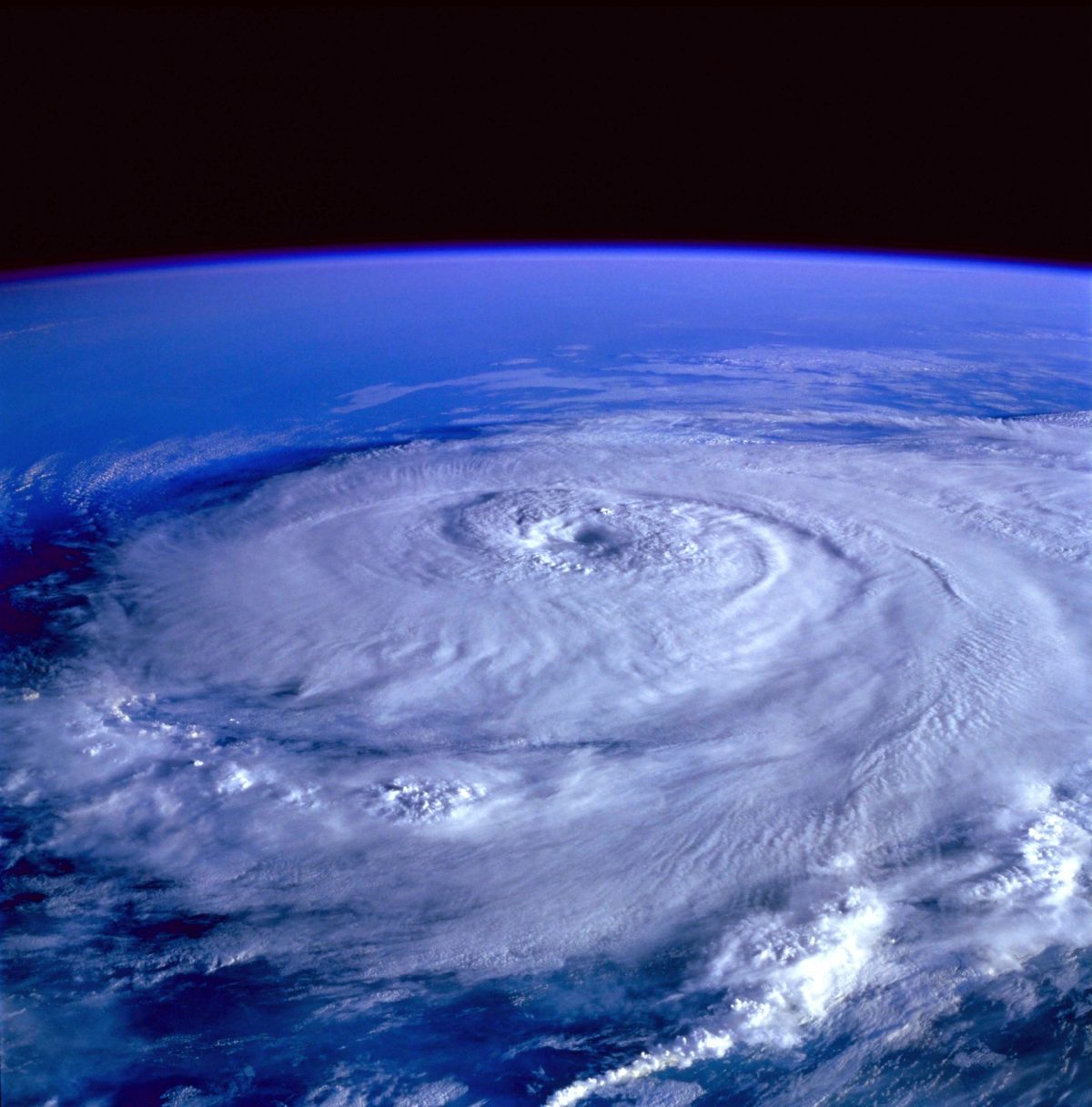 I can think of more than one occasion where my lowly Gold status on American Airlines has saved my you-know-what when I was required to fly the airline. More to the point, there have been several weeks this year when I would have gladly traded my Diamond Medallion status for Silver on United and Gold on American, if it meant getting to a phone agent faster.
This is perhaps less of a perk, and more of an insurance policy, but hopefully it's one that you don't have to rely on too much.
Why it makes sense to go all-in
Contrary to the above, there are still plenty of reasons to stick with a single airline. If you're like most road warriors that I know, you are probably already committed to your program of choice, and are familiar with the elite perks at your disposal. But if you're still uncertain about your elite strategy for 2019, here are a few reasons why it might make sense not to diversify.
Exponentially better perks
Life is just better at the top, and I would argue that elite perks get exponentially better and more valuable at each level. Each of the "big three" U.S. airlines offers some version of international upgrade certificate for their top-tier elites – and let's be honest, that's probably one of the perks that we all chase the most.
In addition to that, upgrade priority goes up, you earn miles faster, and you're probably the first on the plane.
But beyond these obvious perks, everything just seems to get better. Delta offers its Diamond Medallions a slew of Choice Benefits, including gift cards, upgraded lounge memberships, and the ability to gift Gold status to another SkyMiles member.
United and Delta elites with Platinum status (75,000 miles a year) and above get Hertz President's Circle status.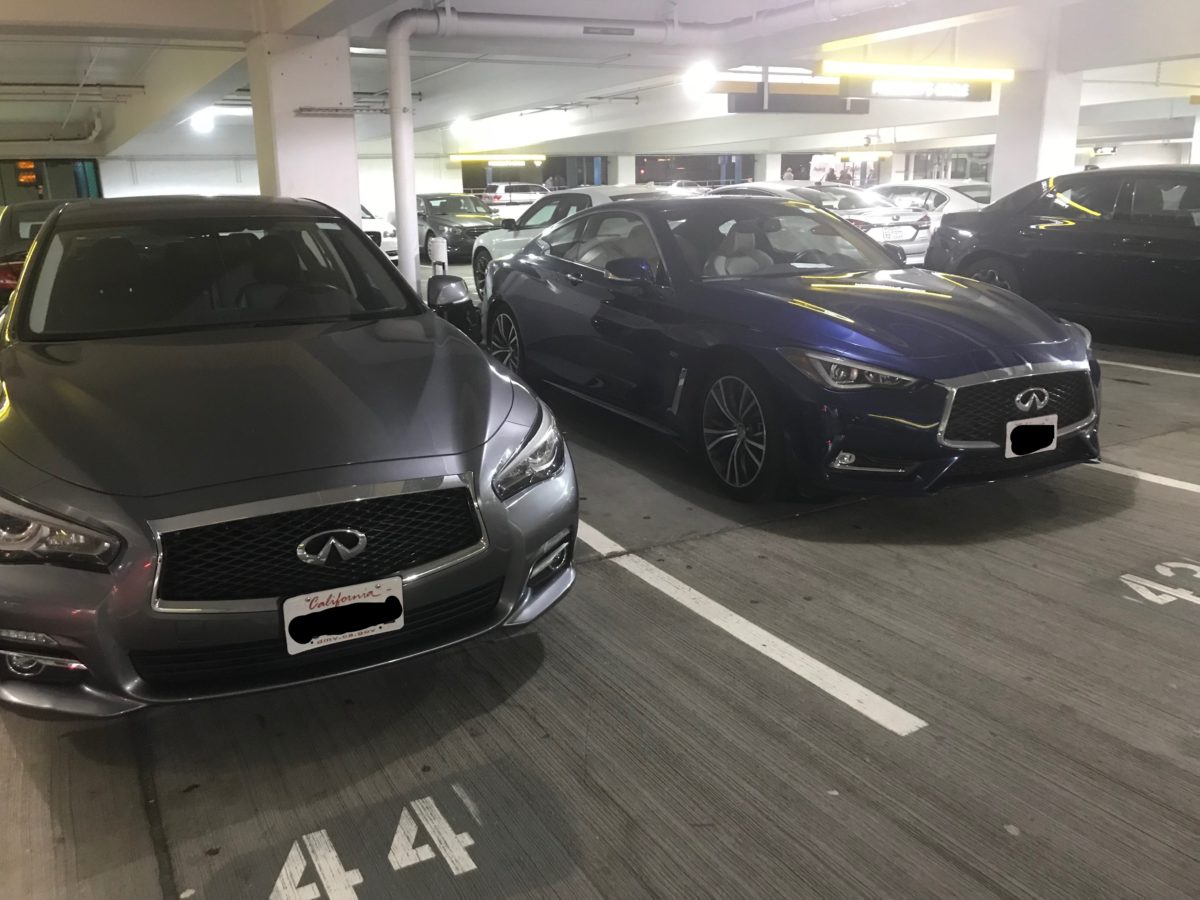 American Airlines Executive Platinum members earn automatic oneworld Emerald status, allowing them to access first class lounges all over the world on international itineraries, even when flying on an economy ticket.
Anyway, I could go on and on about CLEAR memberships. And reciprocal hotel status. And Flagship Lounges.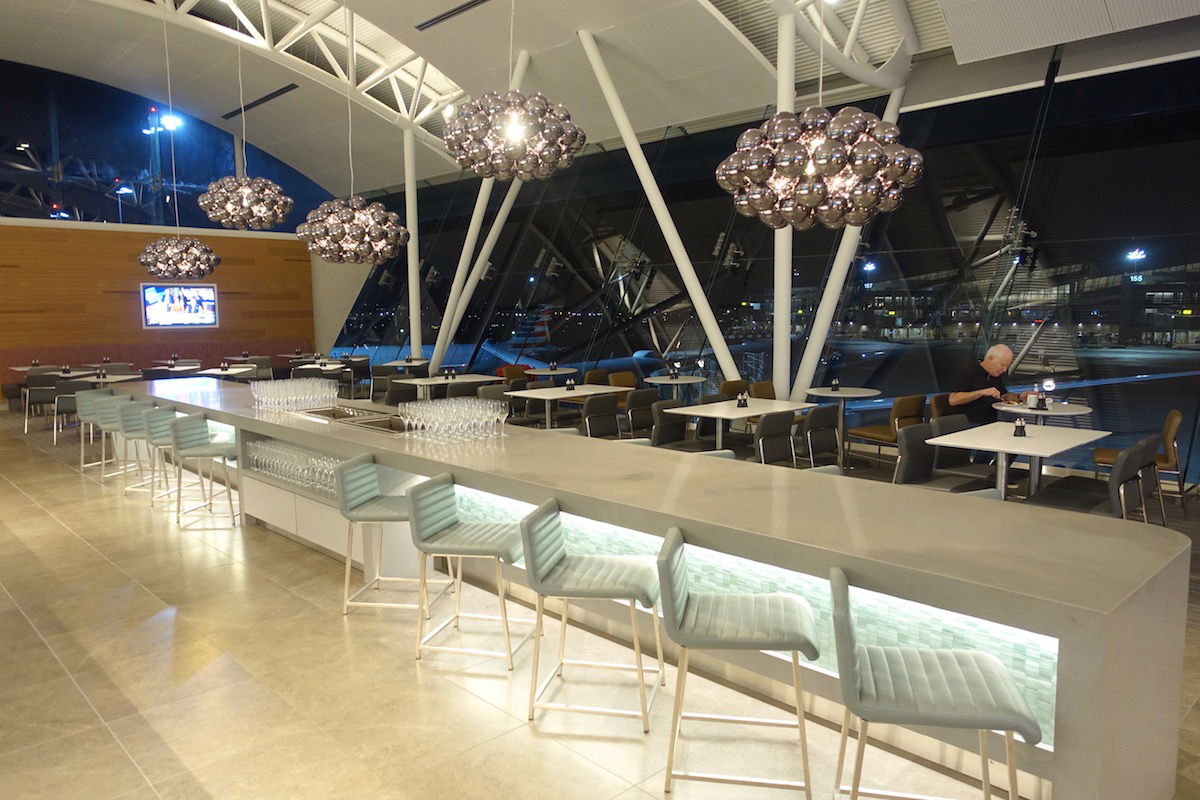 Suffice to say that these top-tier elite perks make waived check bag fees and Zone 37 1 boarding look like child's play.
Redundancy with co-branded credit cards
If you're looking to split your time between multiple airlines and going for lower-level status across the board, there may be an easier way. Between the gradual devaluations in lower-level elite perks and the onslaught of airline co-branded credit cards, you almost don't even need to fly at all to enjoy the benefits of silver-ish level status.
For example, for $95 per year, the United MileagePlus Explorer Card comes with priority boarding, a free checked bag (when paying directly with the card) and even includes two United Club passes and a $100 Global Entry Credit.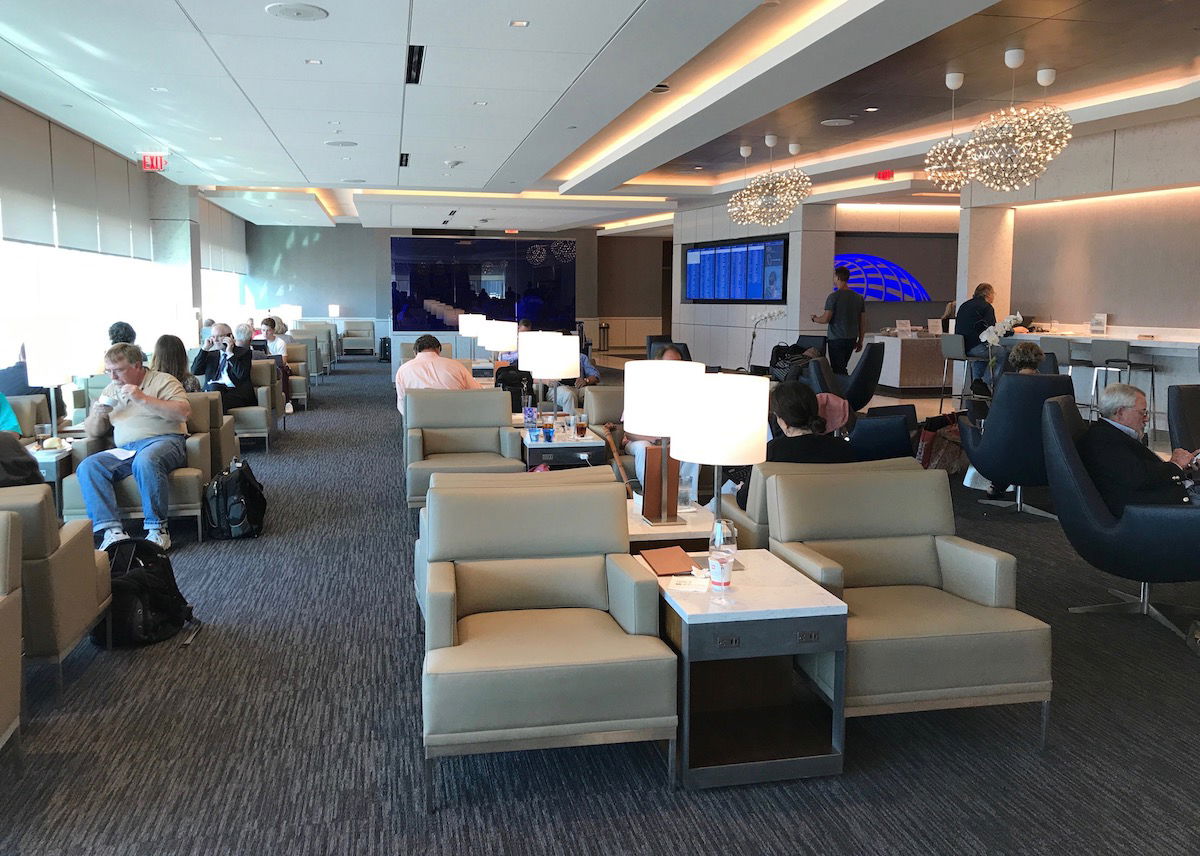 The Delta SkyMiles® Gold American Express Card offers the same first free checked bag and priority boarding, and allows cardholders to take advantage of the Pay with Miles option.
Sometimes, a higher-end airline co-branded credit card even offers a greater value than low-level status. One of the best examples of this is with the Citi® / AAdvantage® Executive World Elite Mastercard®, where you get all of the above perks and Admirals Club memberships for you and a small entourage, for the price of $450 a year.
Sure beats status running if you're looking to qualify for AA's low-level AAdvantage Gold.
So if you're contemplating crediting miles to a secondary airline and going for the lowest-level status, it may make more sense to stick to your primary airline, and to cough up the annual fee for a co-branded credit card on a secondary airline.
Banking one airline currency
Okay, I know that this is OMAAT, and there are plenty of ways outside of actual flying to earn miles. But if you're looking to fly the family out for a quick weekend getaway on miles that you've already earned through business travel, it sure is easier to do this on a singular currency than it is to figure out who in the family is flying United and who is flying Delta (been there, done that).
It's also worth noting that top-tier elites earn more miles per dollar spent (on United, Delta, and American alike), so if you're doing all of that flying anyway, you might as well accrue those miles as efficiently as possible.
One more point to consider when evaluating elite strategy
Okay, this has nothing to do with actual monetary value, but I wanted to share a conversation that I recently had with my 11-year-old stepdaughter. My husband and I often use our miles to take his kids on vacation, and she has become particularly in tune with the points-and-miles world over the past year. Here is how she sees it:
Her: Steph, Daddy is Platinum with Delta. Are you Platinum?

Me: I'm Diamond, actually.

Her: Oh. [Shrugs] Daddy's also Platinum with American. Are you Platinum with American?

Me: No.

Her: Why?
Sigh. Clearly, we still have a lot of teaching to do.
So, what's the answer?
Like so many other things in the points-and-miles world, it depends. I've spent close to a decade going through the revolving door of airline loyalty, and I still question my strategy almost every week. So while I can't provide the answer, I've rounded up a few scenarios where it might make sense to remain completely airline-monogamous:
If you fly the same route consistently
If you are hub-captive
If you pay cash for international economy tickets and prioritize upgrade certificates
If you fly fewer than 75,000 miles a year (you can get arguably more value out of gold status with one airline than silver status with two airlines)
And here are a few scenarios where it might make sense to diversify:
If you fly over 125,000 miles a year (in which case, you can achieve top-tier status with one airline and still get secondary status on another airline)
If your "regular" travel patterns change all the time
If you travel international economy across a variety of carriers and value airline alliance recognition over upgrade certificates
If you prioritize price/route over elite recognition
If you have children in your life that you want to impress
Okay, that last one might not matter as much to most of you. 😉
Final thoughts
I'm sure there are plenty of other reasons out there to remain loyal to a single airline – or to split your status. Heck, you might even be in the camp of "free agency," eschewing all airline status considerations.
And while I'm pretty much clinging to Delta through the end of the Medallion year, I'm still not completely sold on a strategy for 2019.
So I'm curious to hear your thoughts, and what you think the best strategy is for maximizing elite status across loyalty programs.
In the meantime, I'll be here – contemplating whether I spend one hour or six hours flying to D.C. 😉
Do you maintain status with one airline, or do you split the difference? What do you think the best strategy is?