The wait is finally over — British Airways has just revealed their new business class seat, which will be in service in just a few short months.
British Airways Club Suite
British Airways' new business class product will be called Club Suite. With this new seat, British Airways will not only offer fully flat beds with direct aisle access, but they'll also offer doors at every seat, similar to what Qatar and Delta have.
British Airways' Club Suite is essentially a reverse herringbone seat, which is one of the most popular business class seats in the world nowadays. What makes this special is that it's the first reverse herringbone seat to have a door. This all matches what was speculated a couple of days back.
With the new Club Suite product, they'll feature direct aisle access from every seat, with a 1-2-1 configuration. The seat will feature 40% more storage, a vanity unit and mirror, wifi, inflight entertainment screens of up to 18.5″ with gate-to-gate programming, and PC and USB power at every seat.
The A350-1000 will feature a total of 56 business class seats. Here's the seatmap for the new cabin:
Here are some pictures of the new seats: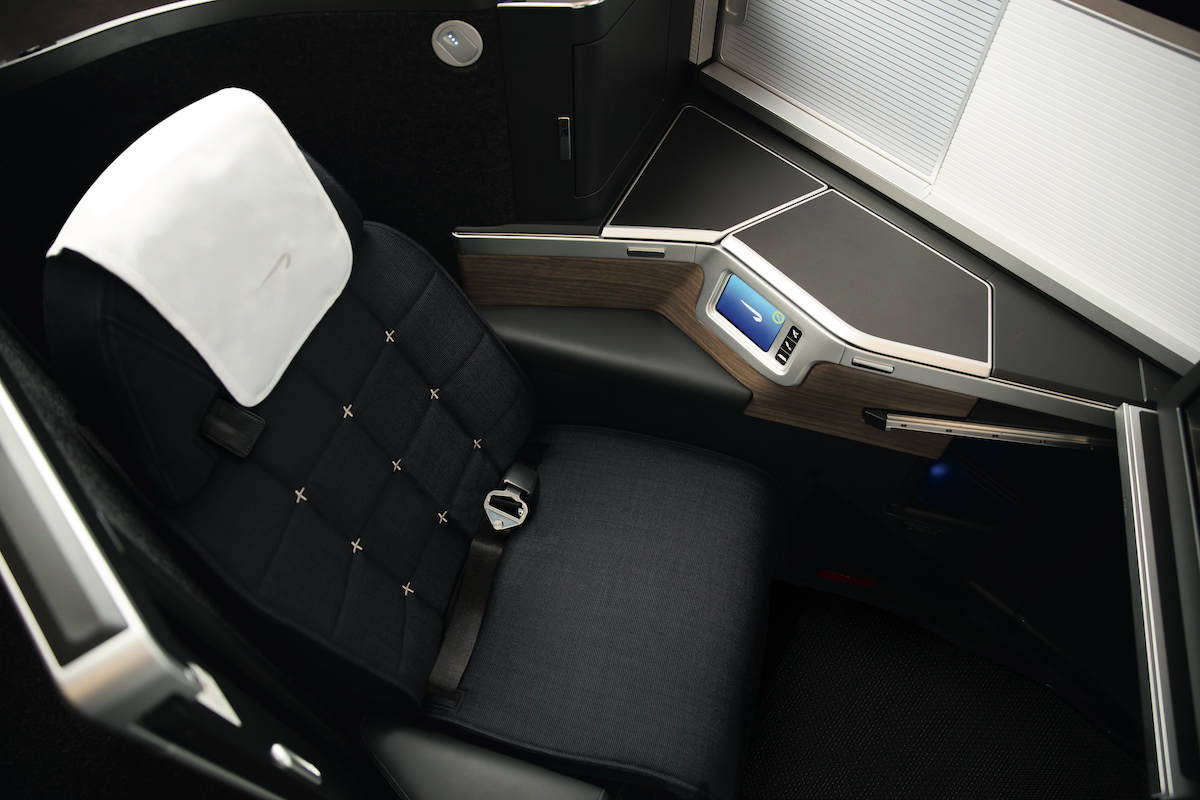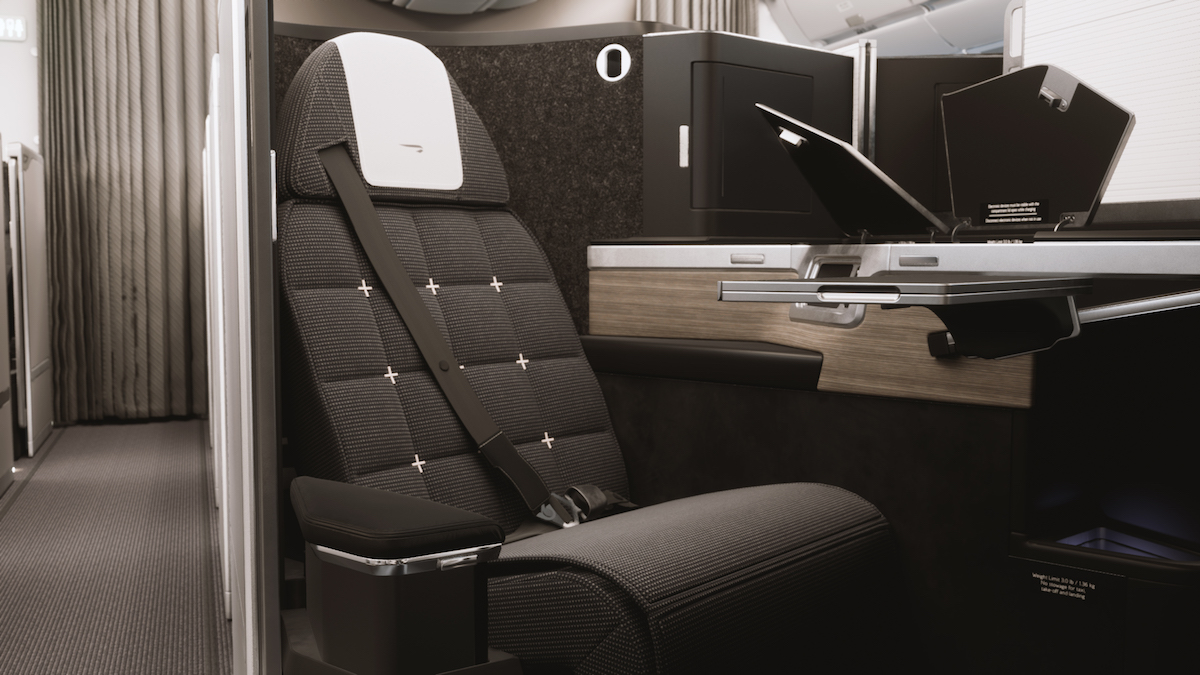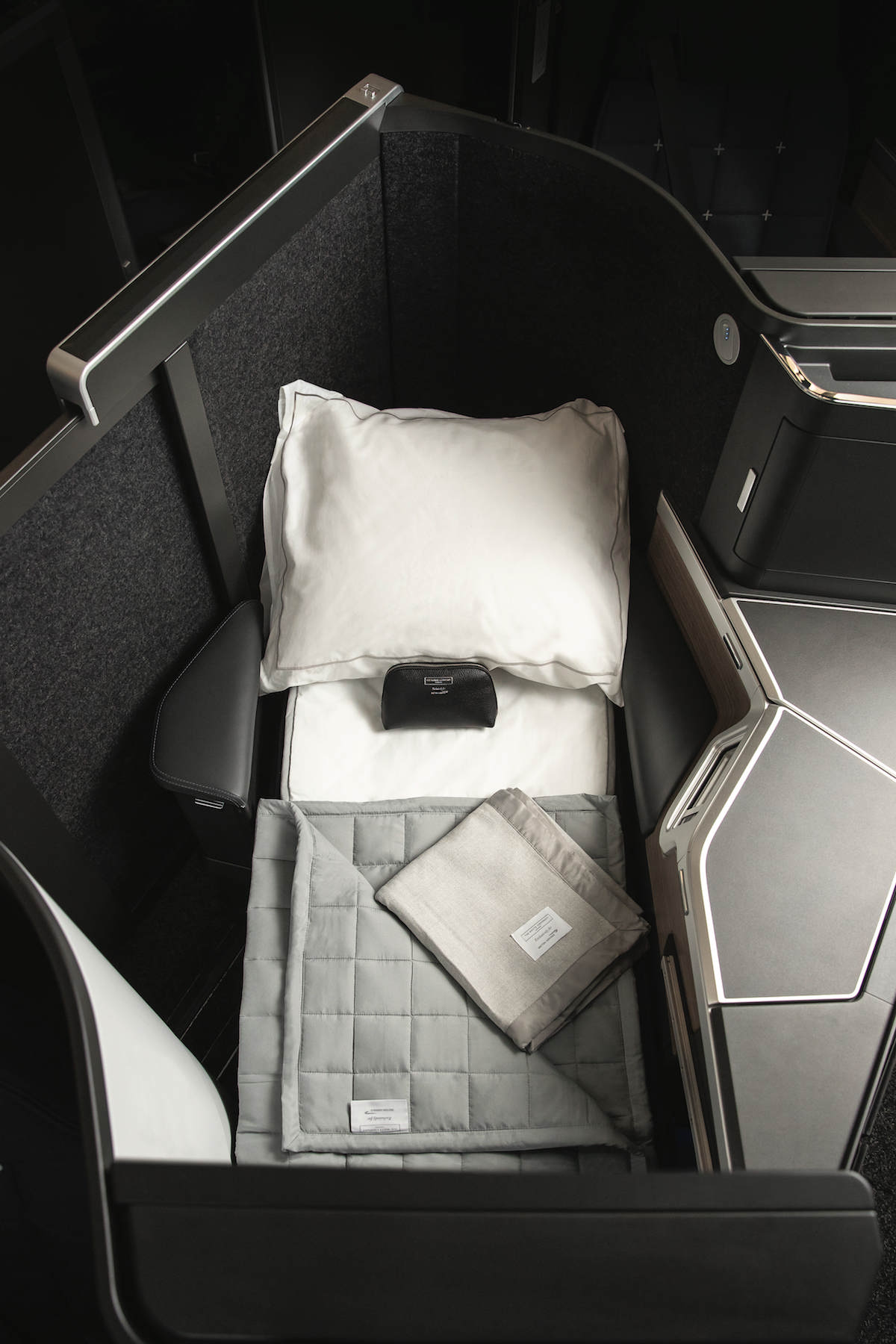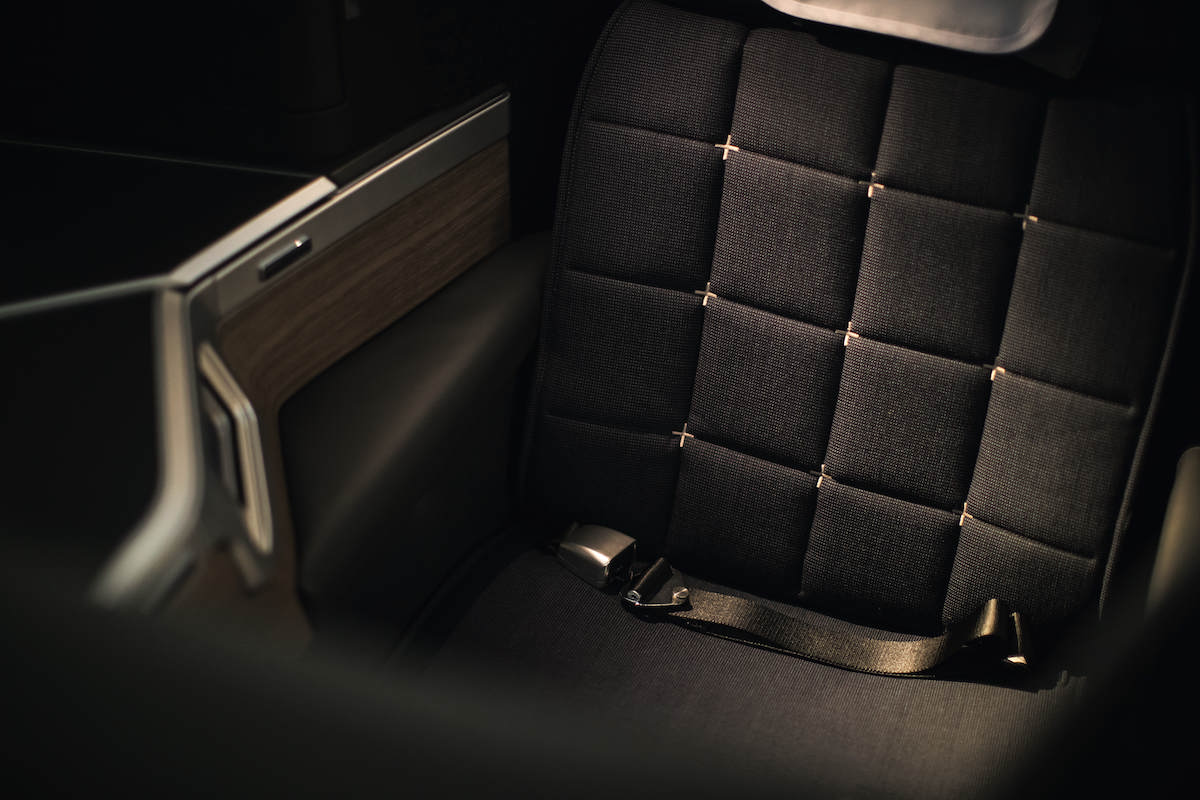 British Airways A350 timeline & routes
British Airways will take delivery of their first A350 this summer.
The plan is that as of July 1, 2019, the plane will fly between London and Madrid for several months, in order to familiarize crews with the plane. The flight numbers for this haven't yet been announced. This is a pretty standard practice in the airline industry, to work out any kinks before starting longer flights with the plane.
Then as of October 1, 2019, the British Airways A350 will begin longhaul operations. It will fly to Toronto as of October 1, 2019 (BA93/92), and to Dubai as of October 8, 2019 (BA107/106).
By the end of 2019 we should see a total of six planes with the new Club Suite — four newly delivered A350s, and two 777s that are reconfigured with these seats.
Then in 2020 we should see the rate at which planes are reconfigured increased. Unfortunately it's likely going to be many years before this product is found throughout British Airways' fleet.
So within the next year or so this is more of a gimmick than anything, given how few people will actually get to fly it.
Bottom line
British Airways' new Club Suite looks stunning, and to say this represents a significant improvement for the airline would be a serious understatement. Of course in the short term the challenge will be the same as for any airline — people get excited about the new seat, but very few people will actually experience it in the next couple of years, as rollout tends to be slow.
What I find interesting here is that British Airways' business class will arguably be better than their first class. While the initial batch of A350 deliveries won't have first class, it's still interesting to me that the airline is using very similar seats in first and business class, except in business class there's a door.
I can't want to try this new product!
What are your initial impressions of British Airways' Club Suite?