On July 26 (a week from today) British Airways is expected to take delivery of their very first Airbus A350-1000, which has the registration code G-XWBA. The plane has been performing test flights, and will arrive at Heathrow late next week.
As the entry of this plane into service approaches, British Airways has updated their schedule. They've moved forward both the long haul launch city, and also the long haul launch date. So let's look at at the details.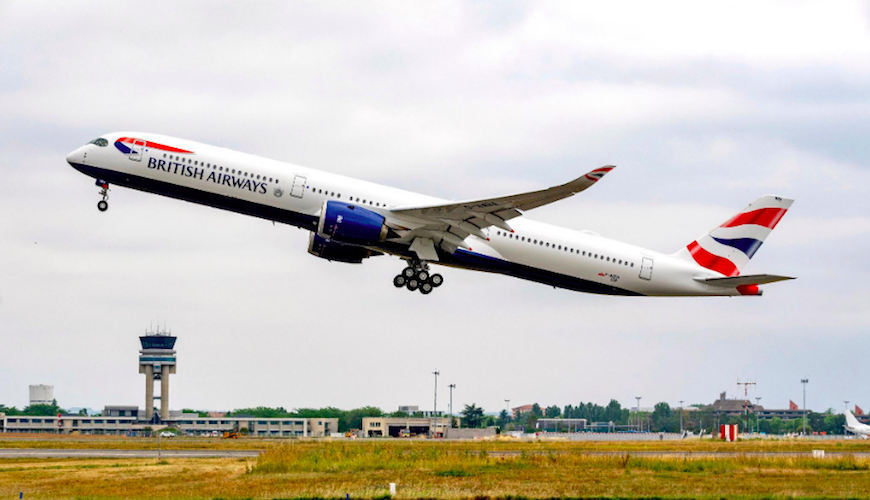 British Airways' A350s feature new Club Suites
Several months ago British Airways revealed the Club Suite, which is the name of their new business class product. This product caught almost all of us off guard, as British Airways is going from offering a pretty lousy business class seat, to offering what looks like an excellent product.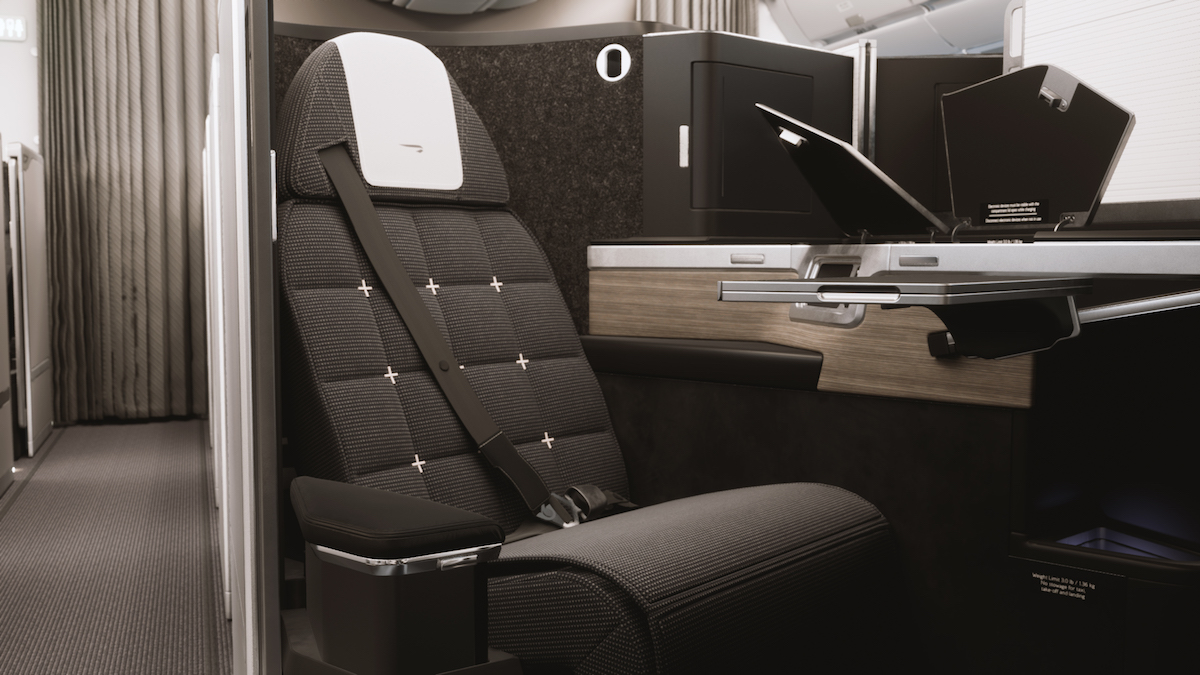 The catch is that the rollout of this seat will be fairly slow. While most long haul planes should feature these seats within several years, in the meantime the A350 is the only plane that will guarantee these seats, since the A350-1000 is being delivered with this new business class seat.
British Airways' long haul A350 routes
Originally British Airways was supposed to commence long haul flights with the A350s starting in October, with Toronto being the launch destination. That's no longer the case.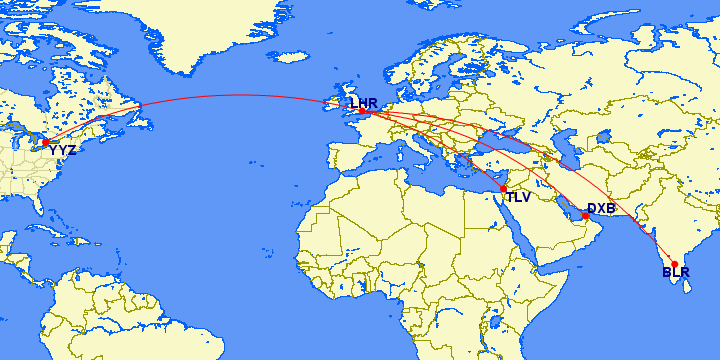 British Airways' A350 Dubai flight
As of September 2, 2019, British Airways will operate the A350 on the following frequency between London and Dubai:
BA107 London to Dubai departing 12:45PM arriving 11:00PM
BA106 Dubai to London departing 1:30AM arriving 6:15AM
Previously A350 service on this route was only supposed to launch on October 8, so that has been moved up considerably. Dubai is now going from the second long haul destination to the first long haul destination to feature this product.
British Airways' A350 Toronto flight
As of October 1, 2019, British Airways will operate the A350 on the following frequency between London and Toronto:
BA93 London to Toronto departing 1:05PM arriving 3:55PM
BA92 Toronto to London departing 6:30PM arriving 6:40AM (+1 day)
British Airways' A350 Tel Aviv flight
As of December 1, 2019, British Airways will operate the A350 on the following frequency between London and Tel Aviv:
BA163 London to Tel Aviv departing 8:55PM arriving 3:40AM (+1 day)
BA162 Tel Aviv to London departing 6:15AM arriving 9:40AM
British Airways' A350 Bangalore flight
Lastly, as of January 1, 2020, British Airways will operate the A350 on the following frequency between London and Bangalore:
BA119 London to Bangalore departing 1:45PM arriving 5:00AM (+1 day)
BA118 Bangalore to London departing 7:00AM arriving 12:40PM
British Airways' A350 flights to Madrid
Before British Airways launches long haul flights with their A350s, they're first going to operate them on some short haul flights to familiarize crews with the planes and to work out any kinks.
The plan is for British Airways to start flying the A350 between London and Madrid in next few weeks. While nothing has been officially announced, sources suggest that short haul service with the A350 should start around August 6.
It's possible that the service may start before then, given that they will have had the plane for over a week at that point. The speculation is that:
The A350-1000 will operate BA464/465 daily
On Thursdays, Saturdays, and Sundays, the plane will operate two rotations, as it will operate BA456/457 and BA464/465
We don't know how long this service will run, though, and it may not operate on certain days.
British Airways' reconfigured 777 routes
Just to be thorough, I should also point out that British Airways has loaded their first reconfigured 777s into the schedule. Before the end of the year British Airways will have two 777s featuring their new Club Suites. This service will launch on October 27, 2019.
These planes will initially fly to New York JFK, which is clearly a competitive response to Virgin Atlantic, which is putting their first A350-1000s on the New York route, featuring new Upper Class seats.
The reason they're putting the 777s on the New York route rather than the A350s is because the 777s will still have eight first class seats, and New York is a market where first class sells.
Bottom line
British Airways has moved forward their A350 long haul launch by over a month, and we know that over the coming months the plane will operate flights to Toronto, Dubai, Tel Aviv, and Bangalore.
With British Airways taking delivery of their first A350 in a week, we can expect that it will be flying to Madrid within the next few weeks.
On top of that we can expect that in October the first 777-300ER featuring new Club Suites will be flying between London and New York.